Pet revenge pics from petty pets across the internet. Say that 10 times fast.
These pets have nothing but time on their hands, and with that time they plot swift and exacting revenge. Or, at least whatever revenge their furry little brains can put together. Adorable animals.
Enjoy these funny pet revenge pics:
1. Princess Pamela Knocked Over Two Plants… All Because I Didn't Feed Her The Moment I Came Home From Work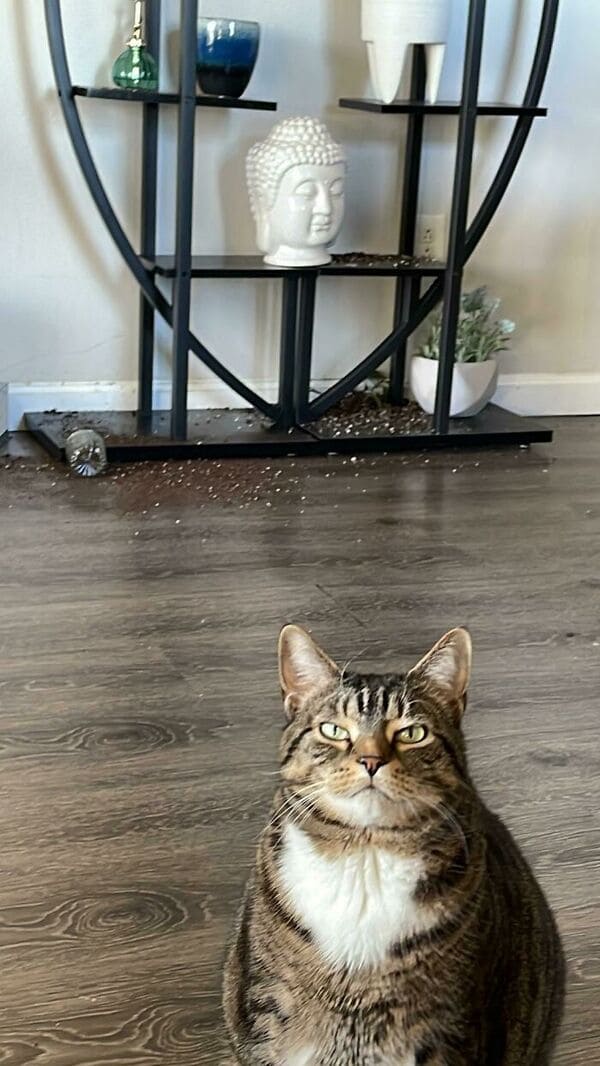 Reddit
2. The Cat Was Mad We Weren't Home To Feed Her Dinner, And Got Back At Us By Ripping Apart A Pack Of Bagels And Taking A Tiny Bite Out Of Each One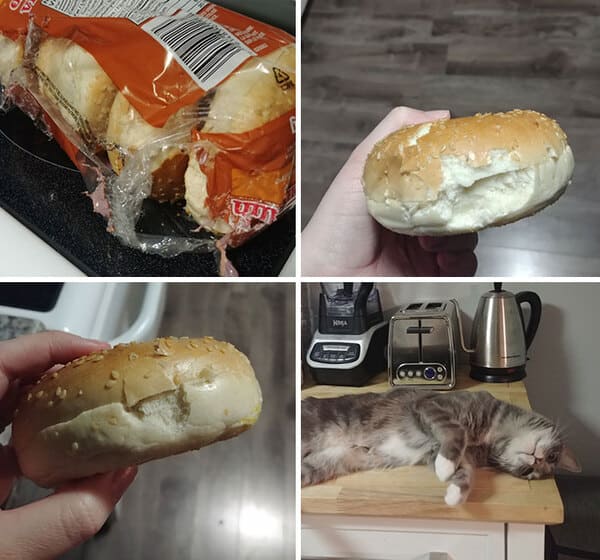 Reddit
3. The Brown One Always Bullies The Orange One. He Finally Got Revenge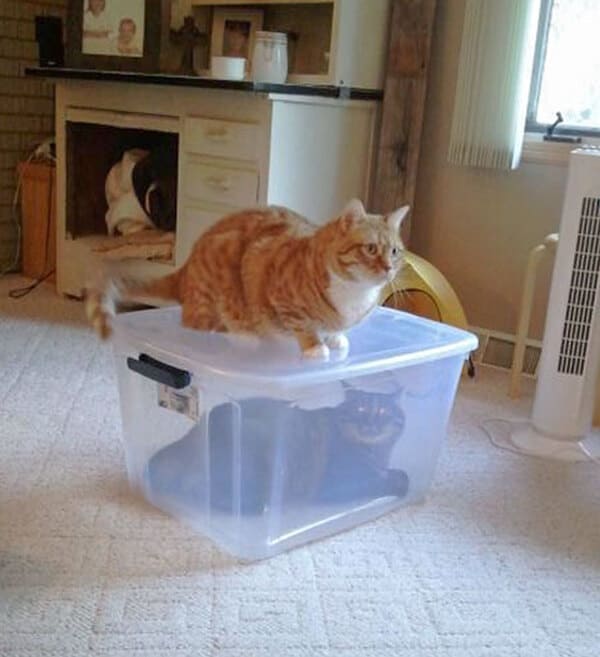 Reddit
4. He's On A Diet. It's Not Going Great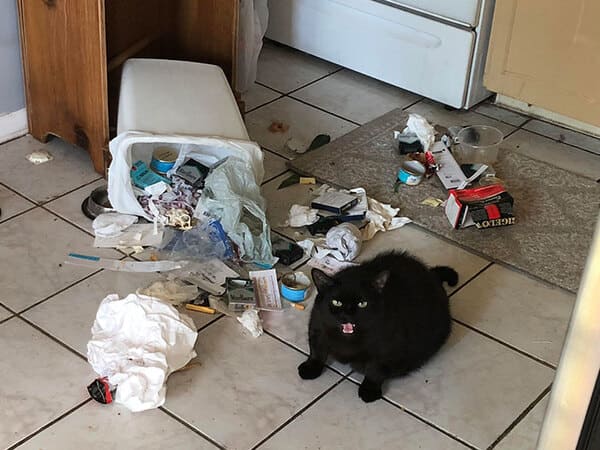 Reddit
5. My Mother Refused To Get Out Of Bed At 3:37 Am When I Asked For Treats, So I Climbed Up Her Bedroom Door And Got Stuck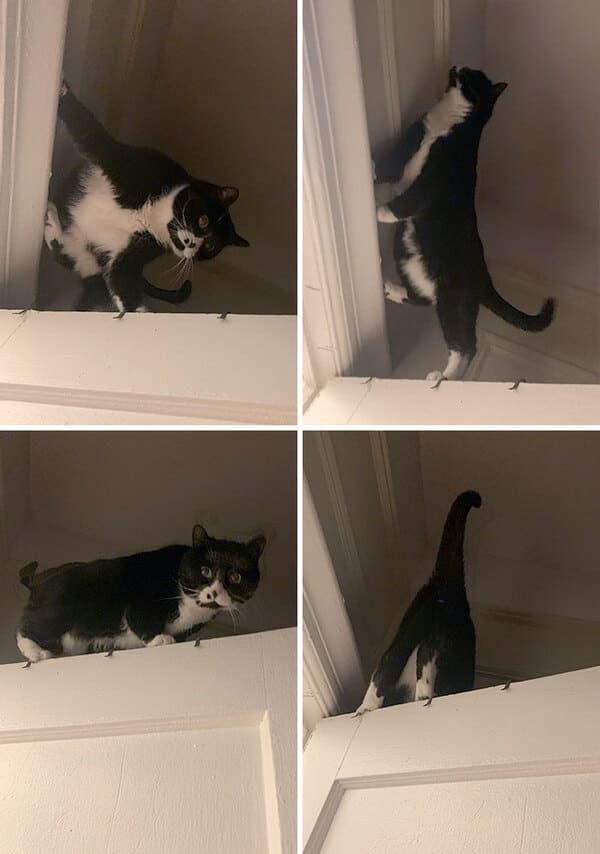 Twitter
6. That's What You Get For Leaving Your Dog In The Car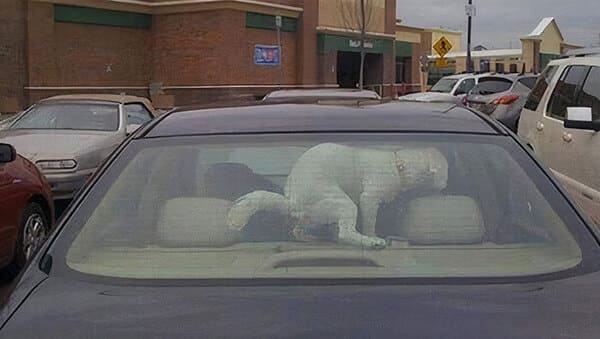 Reddit
7. Locked My Cat In The Bathroom While I Made A Meal Because He Was Annoying. Revenge Was Had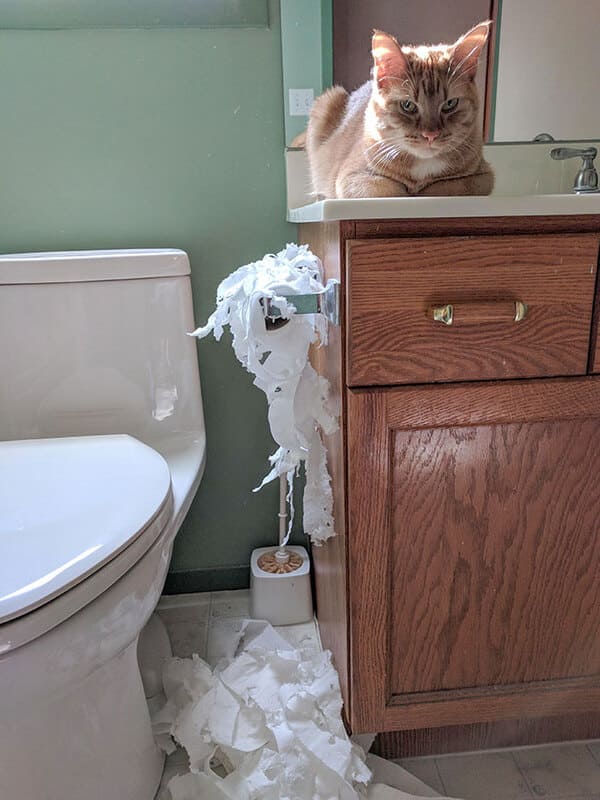 Reddit
8. My Cat Couldn't Get To His Litter Box Because The Toilet Door Was Forgotten Closed At Night, So He Spilt The Litter Bag Himself And Pooped On It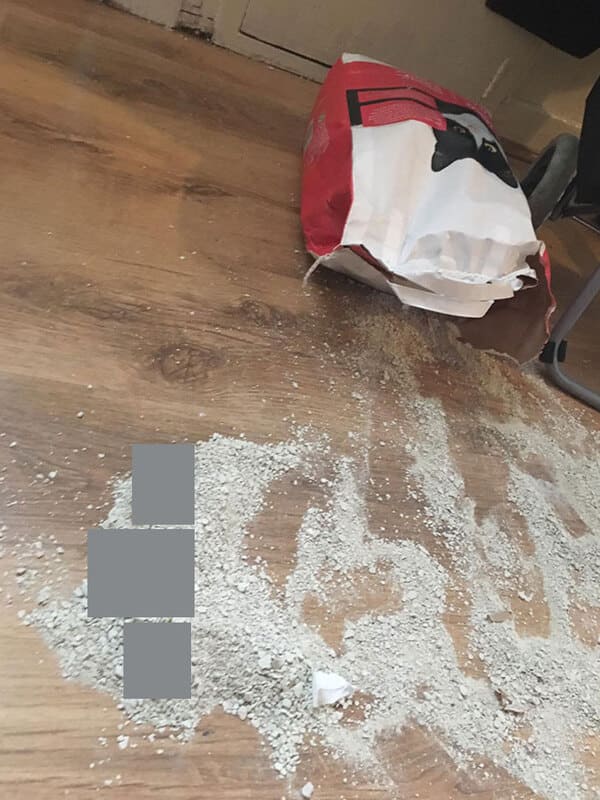 Reddit
9. This Is Whisper. Whisper Frequently Sneaks Outside, Then Gets Angry When We Don't Immediately Notice Her Absence, She Licks The Windows And Screams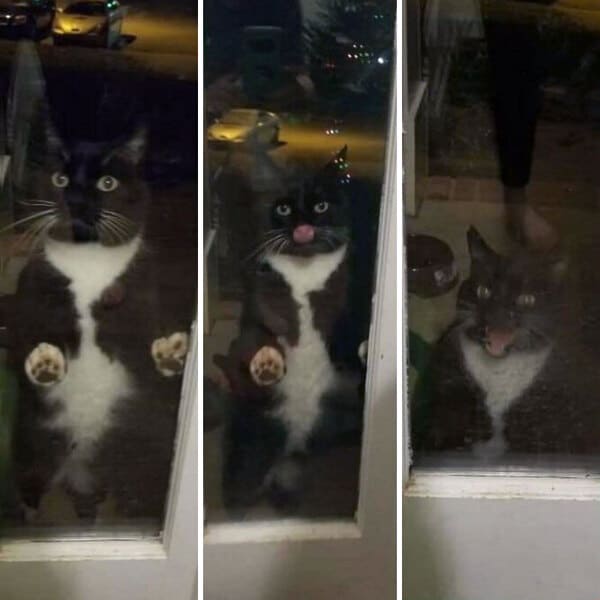 Reddit
10.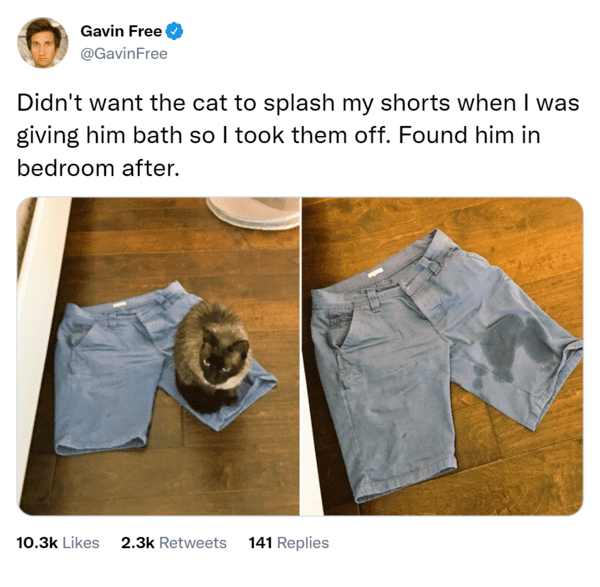 Twitter
11. Trio Of Magpie Bullies Learning There Are Consequences To Being Jerks To Cats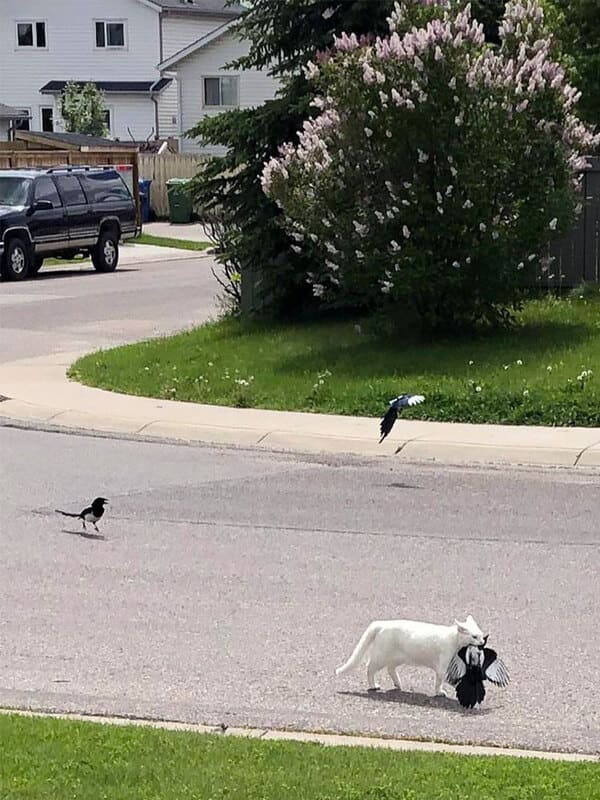 Reddit
12. Left The Planter On The Spot Where He Usually Sits. No Basil For Me, I Guess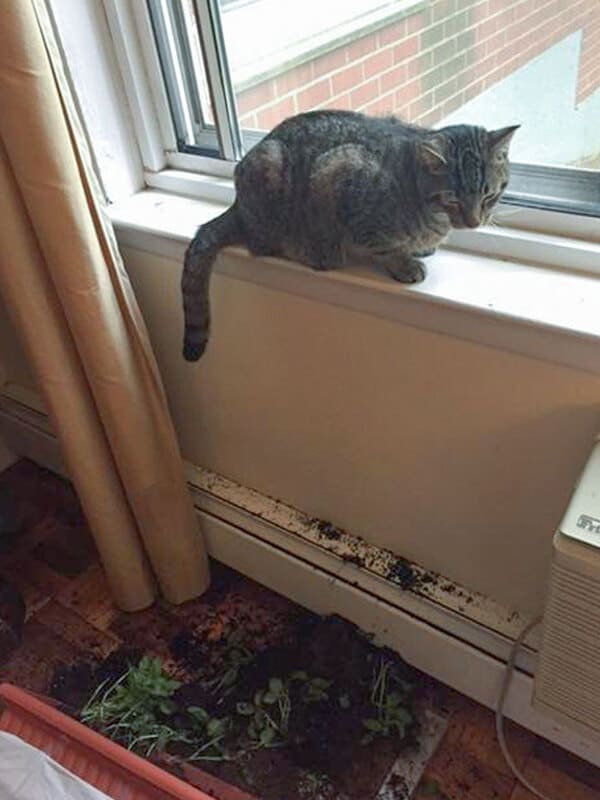 Reddit
13. Shredder's Revenge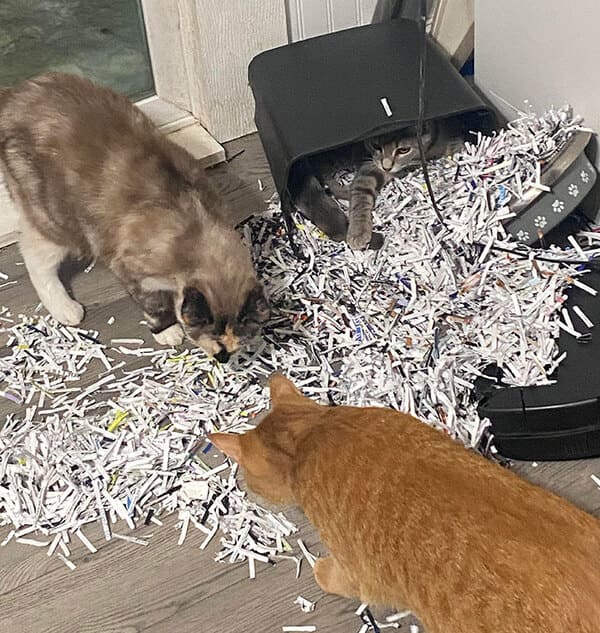 Reddit
14. The Grey Cat Was On Top Of The Black One A Few Years Ago And Now The New Kitty Is Getting Revenge By Doing The Same To The Grey One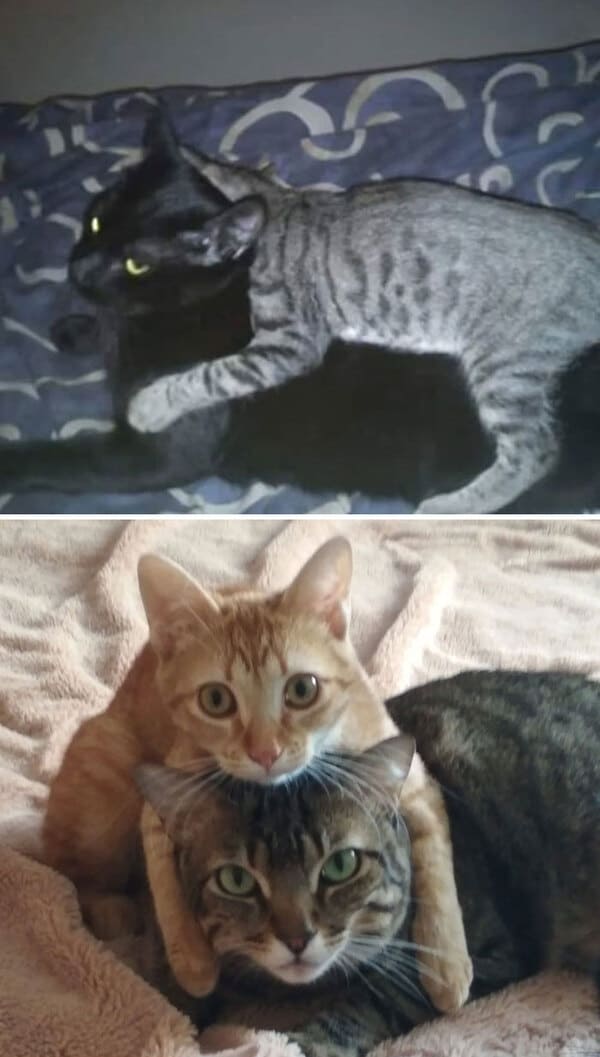 Reddit
15. Revenge Of The Conehead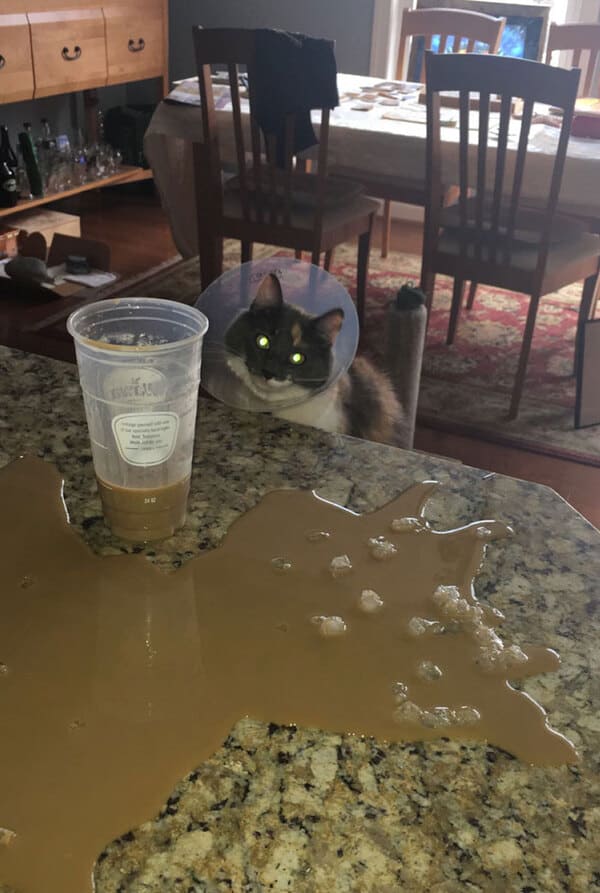 Reddit
16. Sweet Sweet Revenge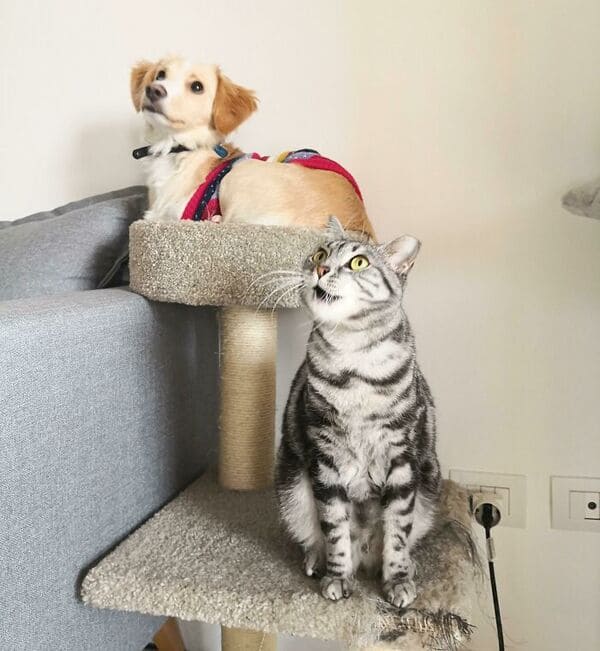 Reddit
17. Chester Is Getting Revenge For All The Times Cinnamon Has Sat On Him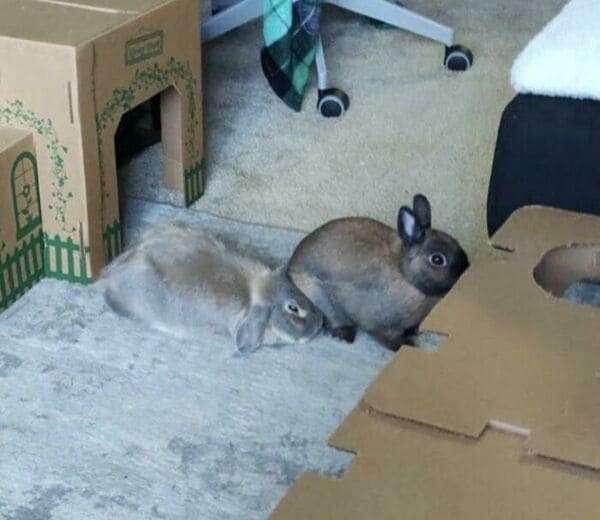 Reddit
18. I Wouldn't Get Up At 6:00 Am To Feed Him So He Dragged This Bag Of Treats Into The Bathroom And Tore It Open. Merry Christmas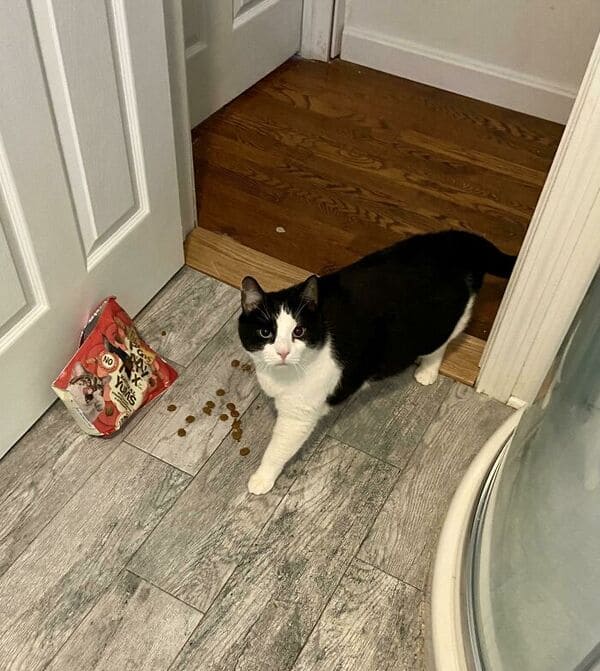 Reddit
19. My Dog Got A Bath Today. So He Stole My Blanket As Payback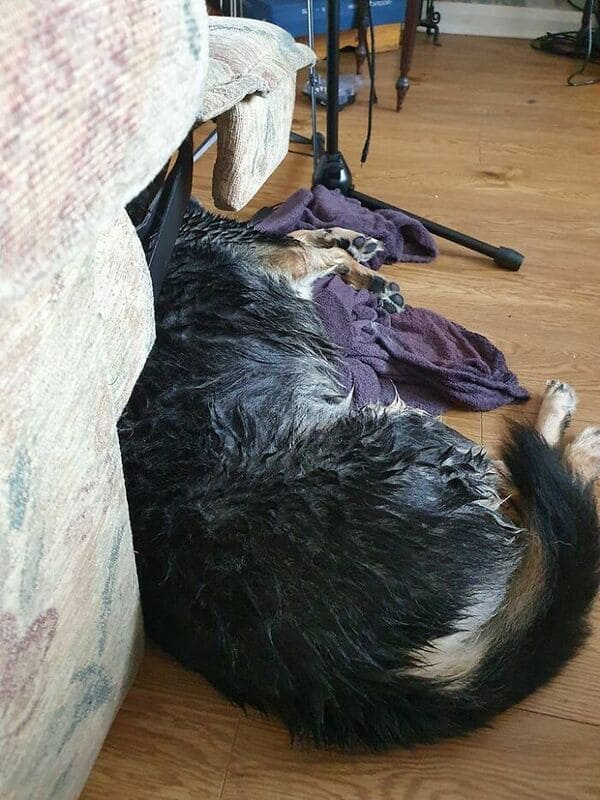 Reddit
20. He Is Ignoring Me Because I Wouldn't Let Him Eat The Diarrhea-Causing Cactus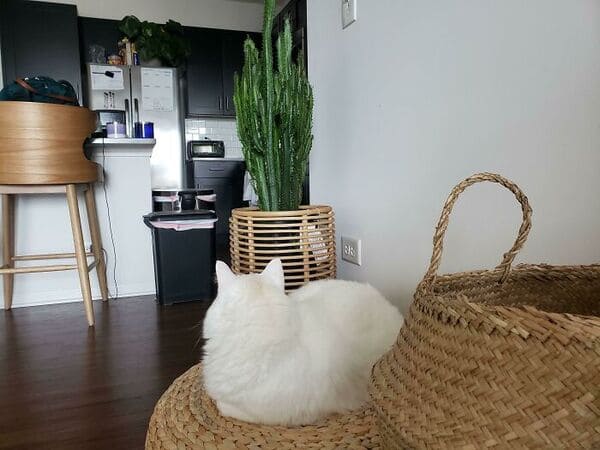 Reddit
21. When You Go To The Bar And Return 2 Hours Past Your Cat's Dinner Time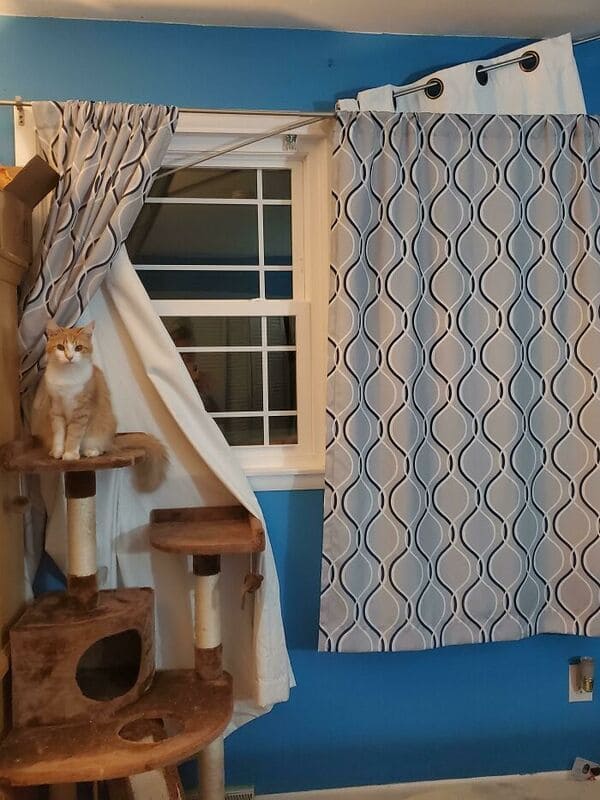 Reddit
22. Revenge For The Stolen Dog Bed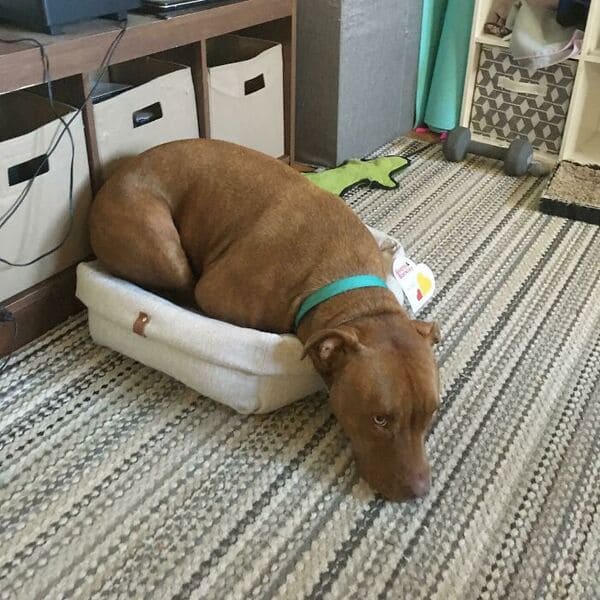 Reddit
23. Dear Mom, Remember All Those "Adorable" Outfits? Let's See You Buy More Now. Love, Finn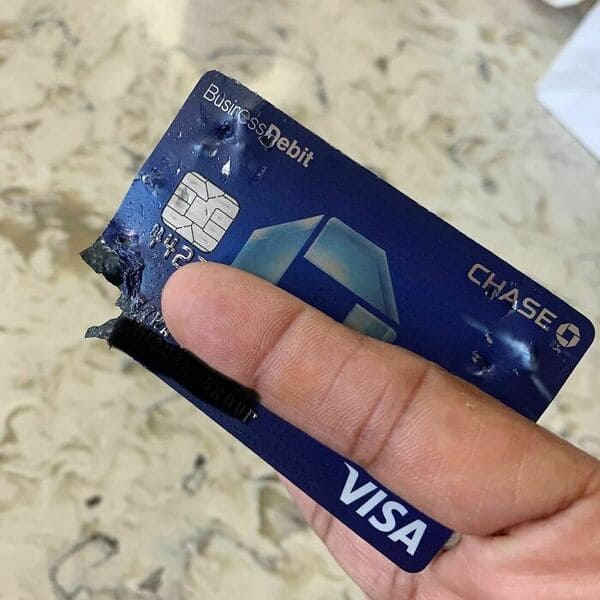 Instagram
24. The Birds Had Their Revenge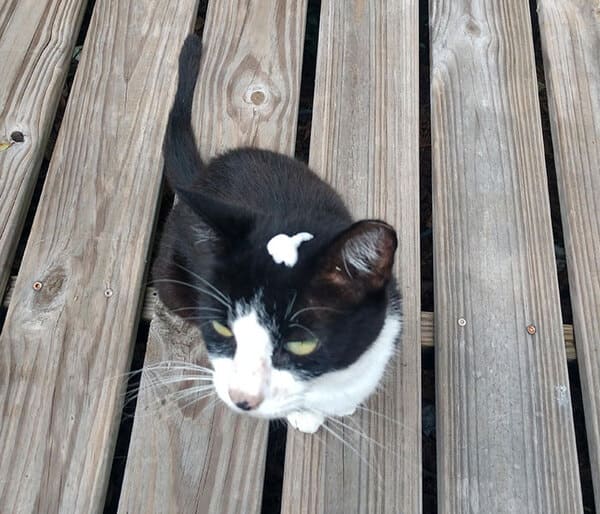 Reddit
25. Someone Was Mad That She Couldn't Fit In The Kitty Tent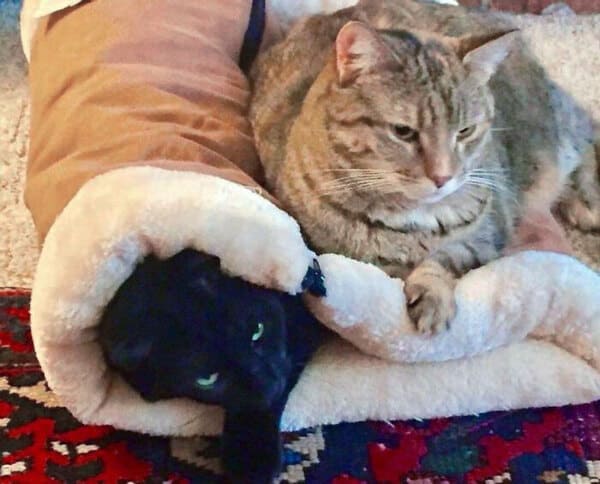 Reddit
26. Darth Meow's Evil Revenge After Being Locked In The Bathroom So We Could Eat In Peace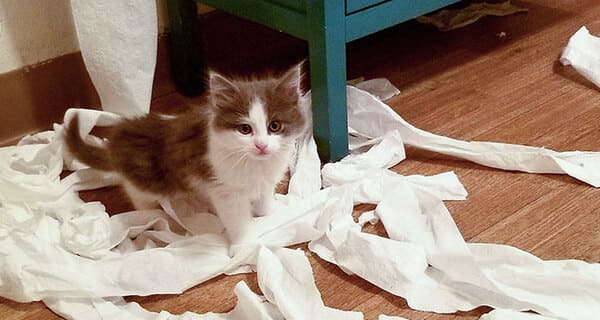 Reddit
27. Stealing The iPad Is Payback For Putting Her In The Cone Of Shame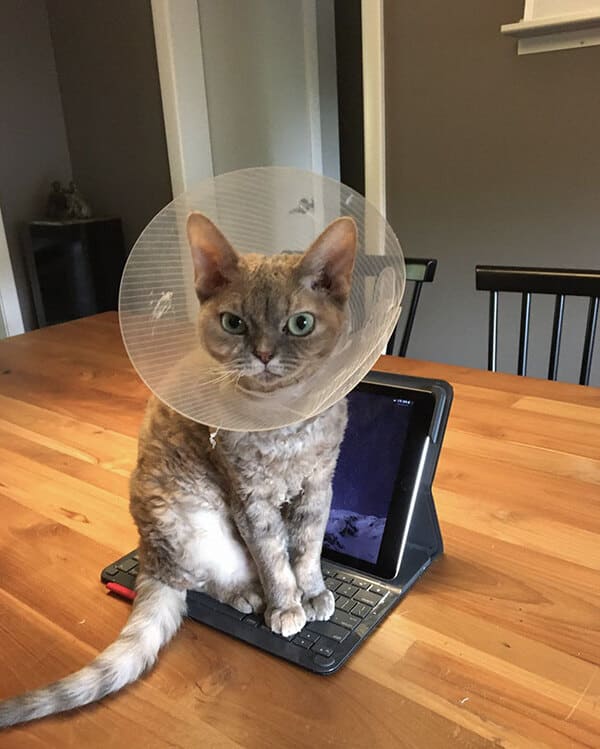 Reddit
28. Payback For Buying Cheap Cat Food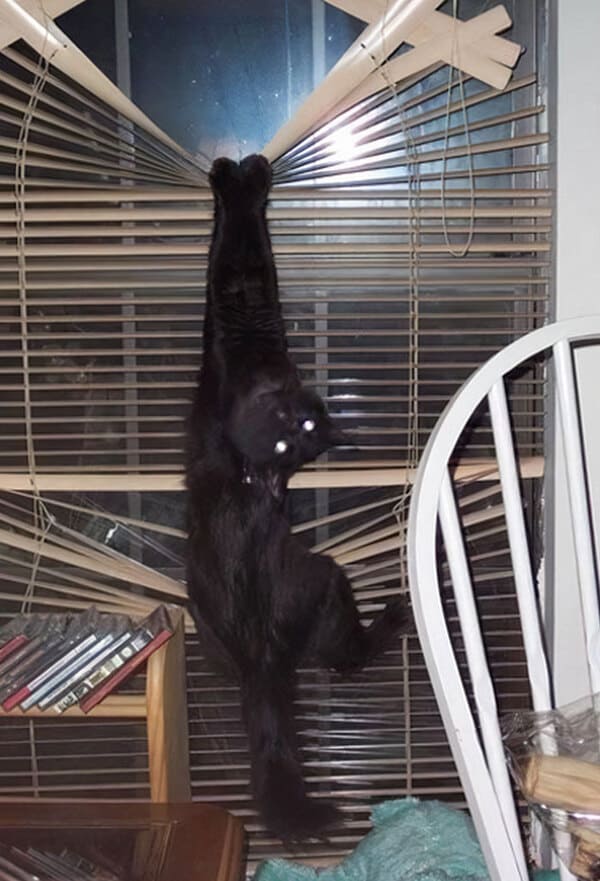 Reddit
29. I Was Playing Video Games Instead Of Petting Him. I Deserved To Be Bitten For That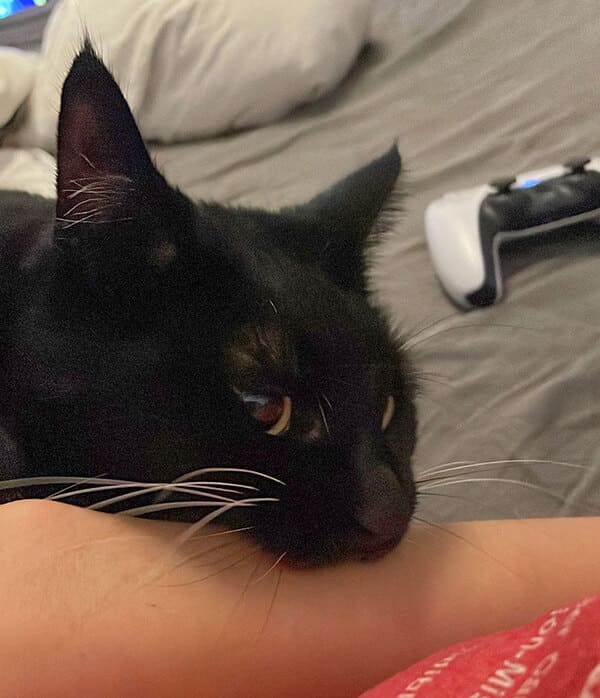 Reddit
30. Breakfast Was Late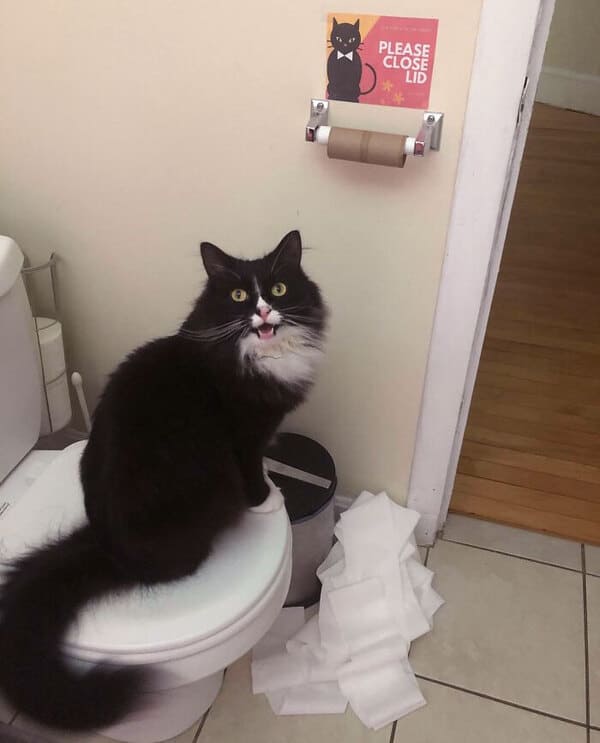 Reddit
31. My Husband Didn't Give Him Enough Attention This Morning. After Snuggling Him For 20 Minutes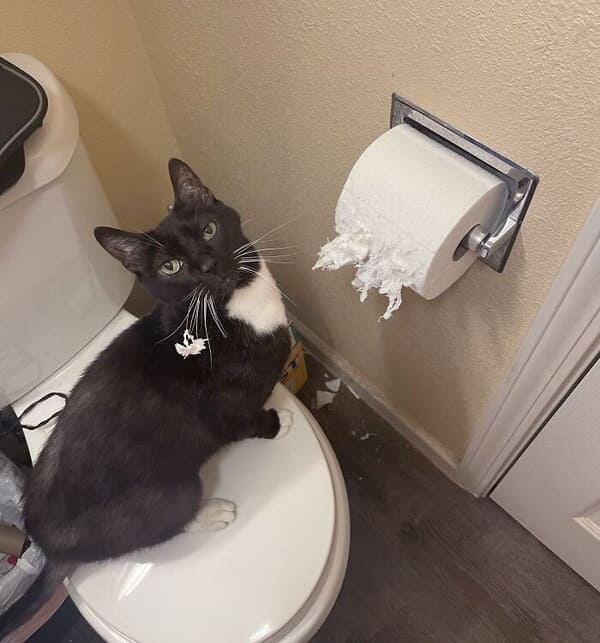 Reddit
32. "Put Them On A Raw Meat Diet!" They Said… This Carb-Craving Criminal Pulled The Bagels Out Of The Cupboard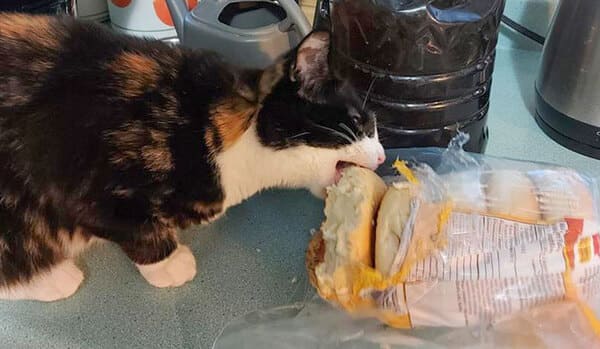 Reddit
33. A Month Later, Tabby Got His Revenge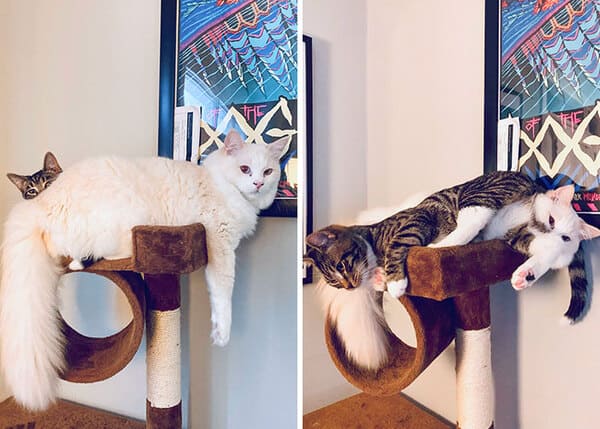 Reddit
34. This Is Bruce. Bruce Attacked His Automatic Feeder And Then When It Would Not Feed Him, He Decided That My Bread Was Gonna Get It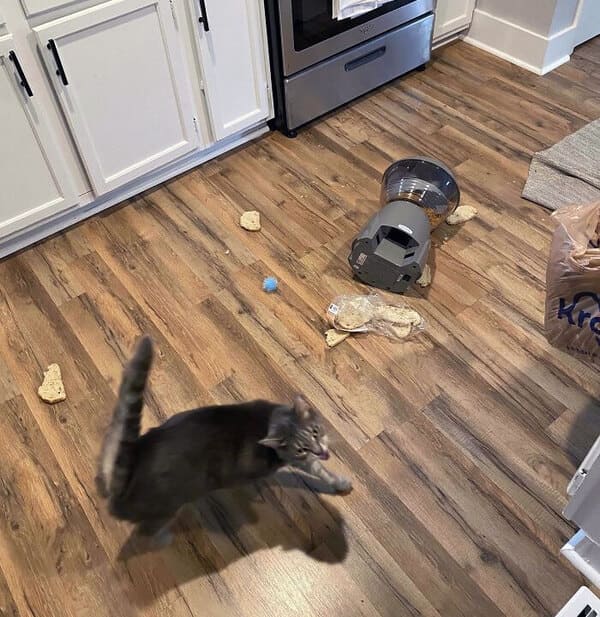 Reddit
35. Fat Cat Traps Yellow Lab In The Corner And Refuses To Let Him Leave Because He Drank From The Cat's Water Bowl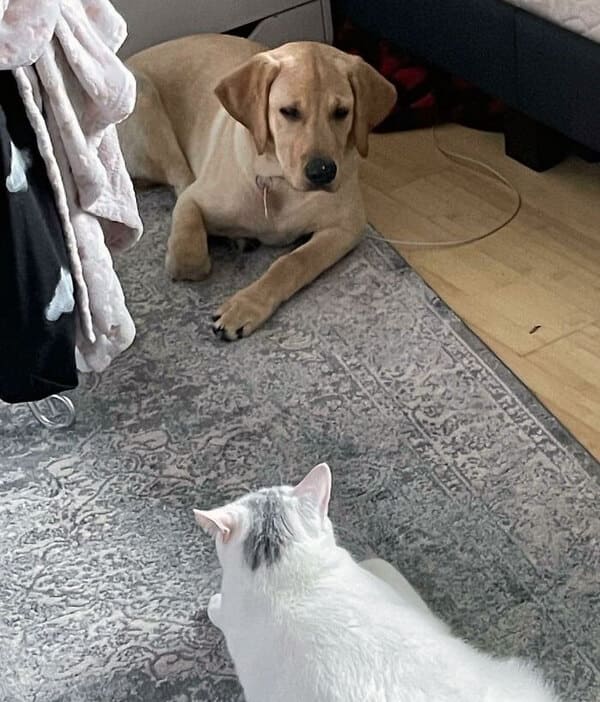 Reddit
36. My Cat Bites My Dad Whenever He's Paying Attention To My Mom And Not Him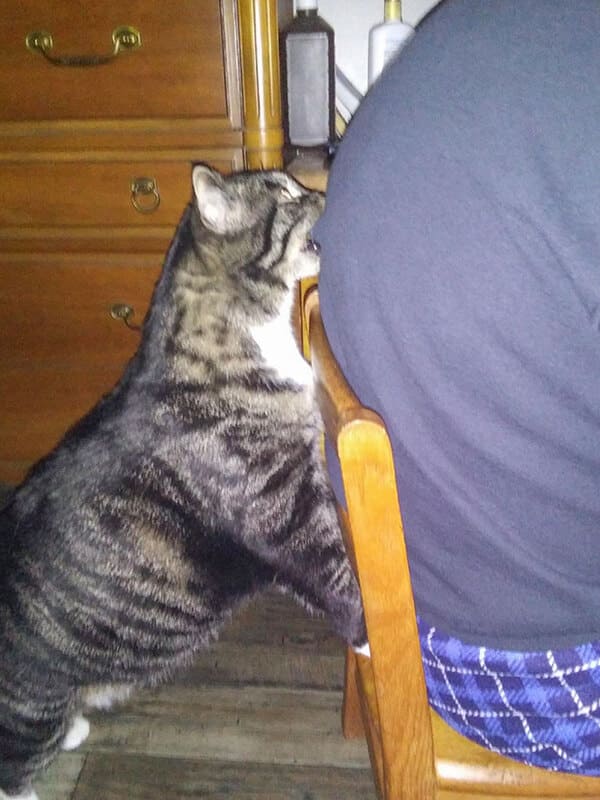 Reddit
37. Pickles Throws A Temper Tantrum Anytime We Don't Let Him Outside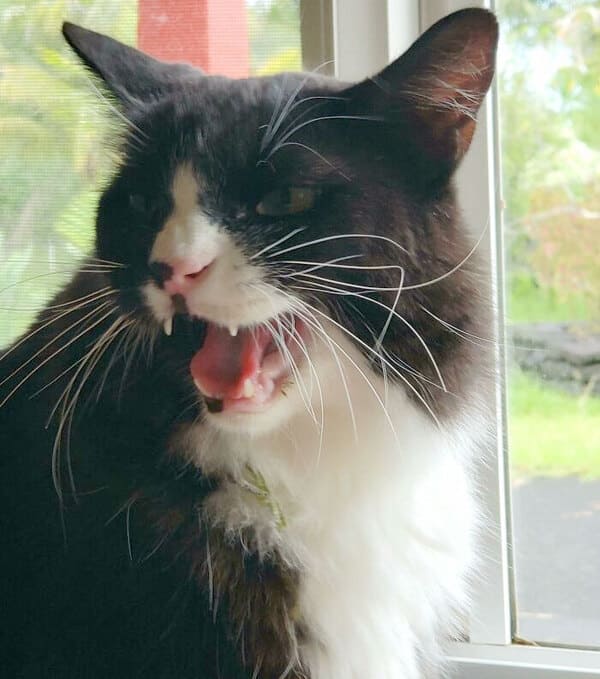 Reddit
38. When Breakfast Is At 7:00 But It's 7:02 And You Still Haven't Been Fed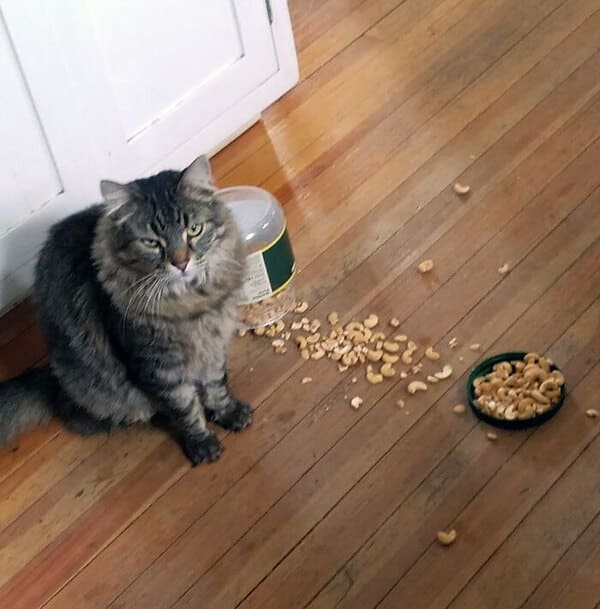 Reddit
39. Dallas Wanted Me To Know Who's Boss Because I Wouldn't Give Her More Food When She Finished Her Bowl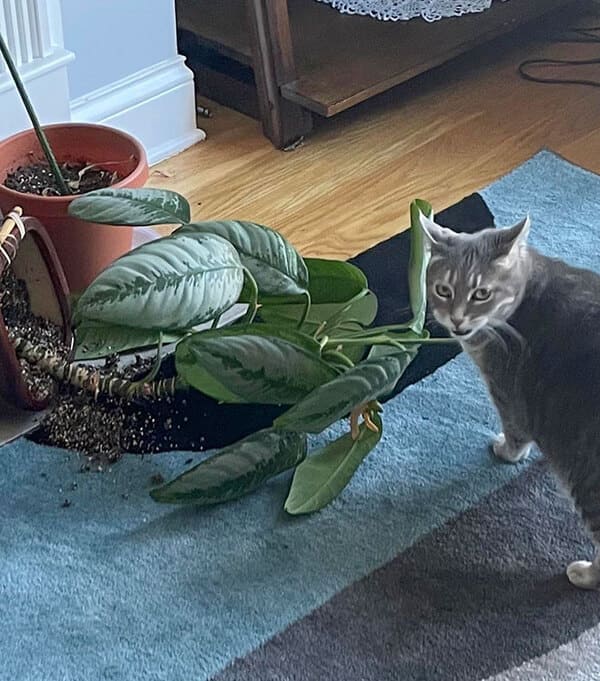 Reddit
40. Cheech Lets You Know He Is Ready For Food By Knocking Books Off If The Bookshelf At 3 Am. This Is Him Showing No Shame In His Mess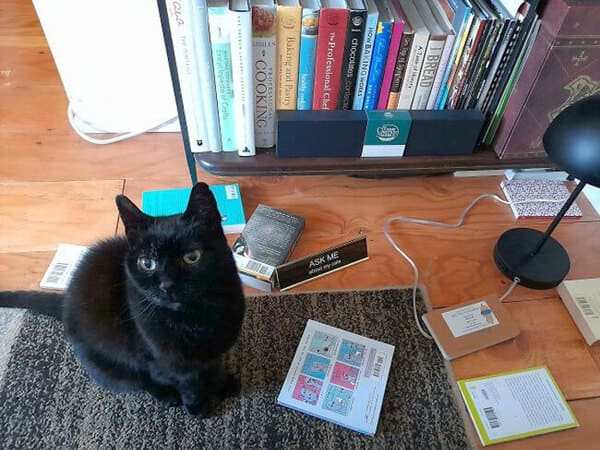 Reddit
41. I Didn't Let My Cat Go Outside For A Day So He Just Broke The Cat Door. I Found Him In The Garden Looking Very Smug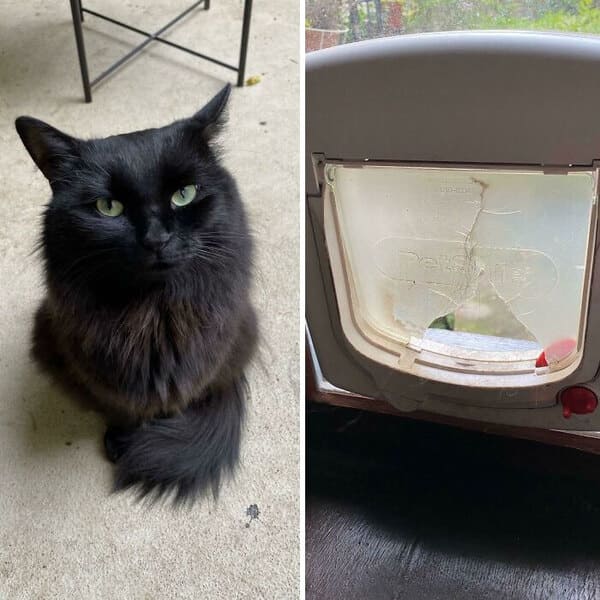 Reddit
42. I Told Her Off For Sitting On The Work Surface So She Did This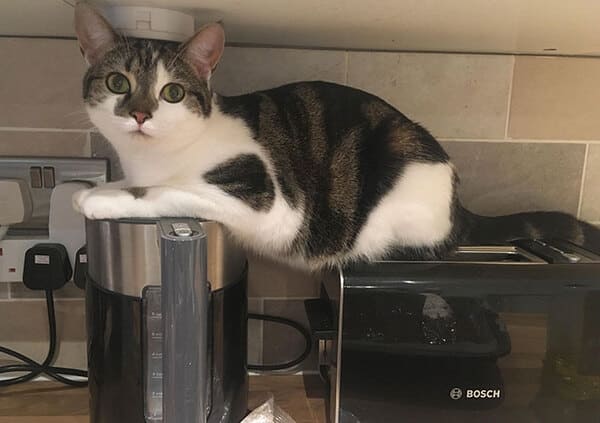 Reddit
43. This Is What Happens At 2 Am If You Forget To Give My Great Dane Pup All 4 Of Her Bedtime Chew Toys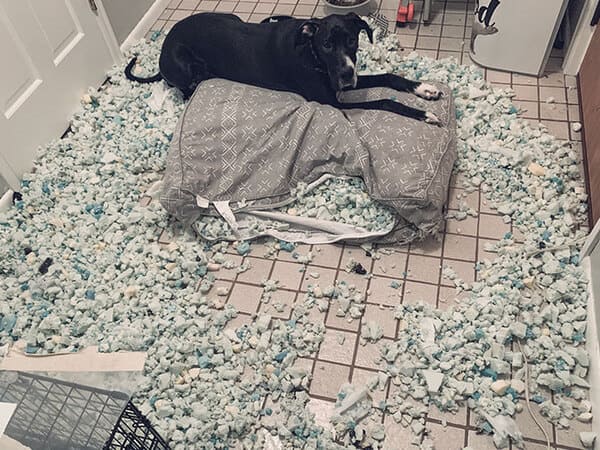 Reddit
44. Maggie Saw Her Moment For Revenge And Stole The Cat's Bed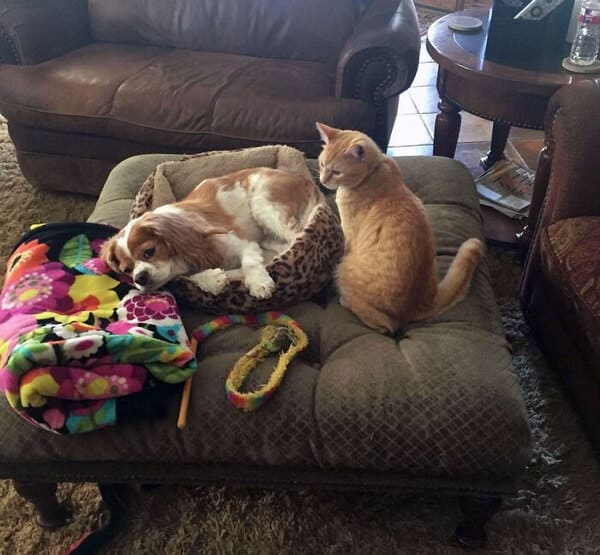 Reddit
45. I Pushed Her Off My Lap Because Hey, I Like "Some" Privacy In The Bathroom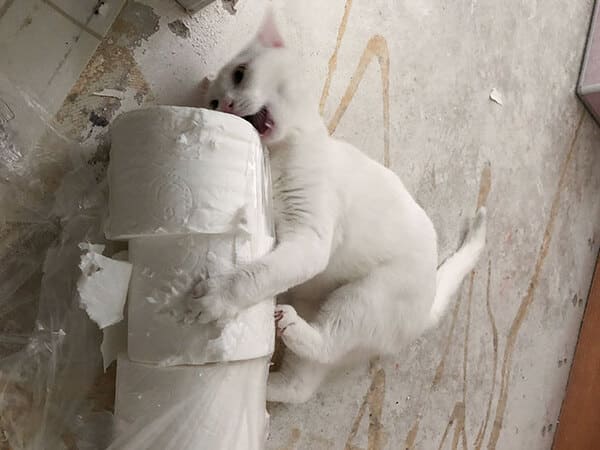 Reddit
46. I Left For One Night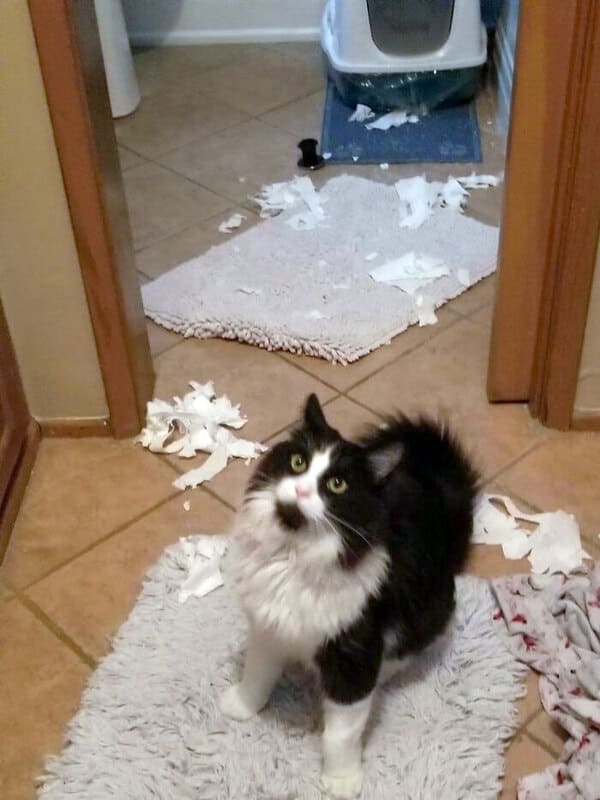 Reddit
47. When The Big Cat Dewey Was A Kitten, He Used To Bother All The Cats, Payback Served Well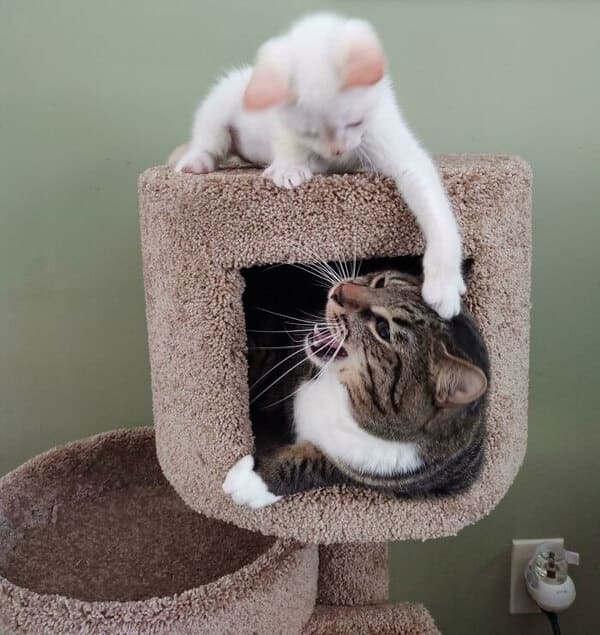 Reddit
48. It's Time For Revenge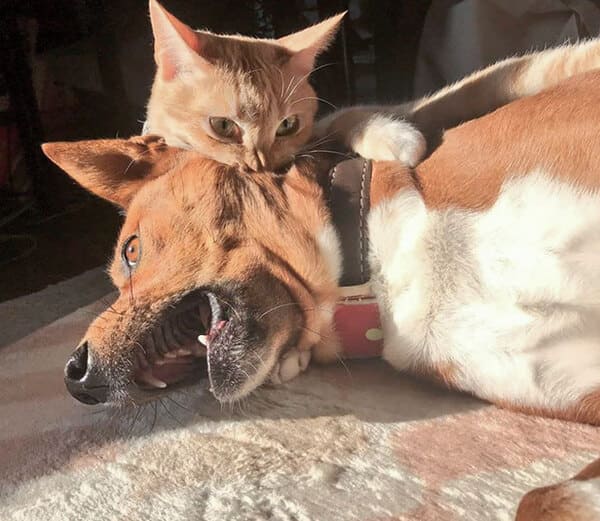 Reddit
49. Friend Stayed Out Late Last Night. Her Dog Was Lonely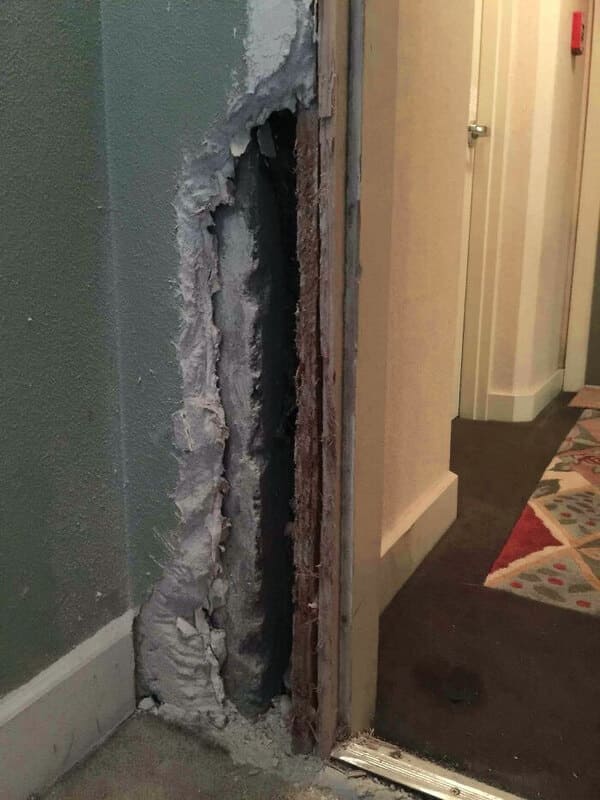 Reddit