MSCHF's big red boots, inspired by the character Astro Boy, are set to be released next week with a retail price of $350.
The oversized red boots went viral online, as videos and photos of the boots began to circulate. It wasn't long before videos and photos of individuals getting stuck in the boots also started spreading online.
In a media statement, MSCHF declared: "Shoes should never be designed to mimic the shape of feet. The Big Red Boots are NOT shaped like feet, but they are DEFINITELY shaped like boots.
Closer look at MSCHF's Big Red Boot 👀 pic.twitter.com/9cG7ihNYLf

— HYPEBEAST (@HYPEBEAST) February 6, 2023
The reception of MSCHF's boots remains divided, with some perceiving them as stylish while others consider them a misstep. The way the boots are styled is crucial, and advice on how to do so has been readily offered. It didn't take long for the boots to turn into a popular meme.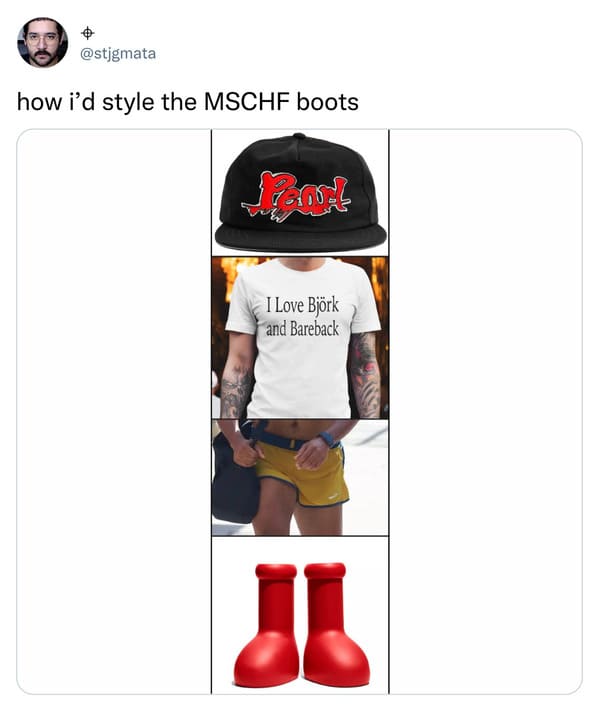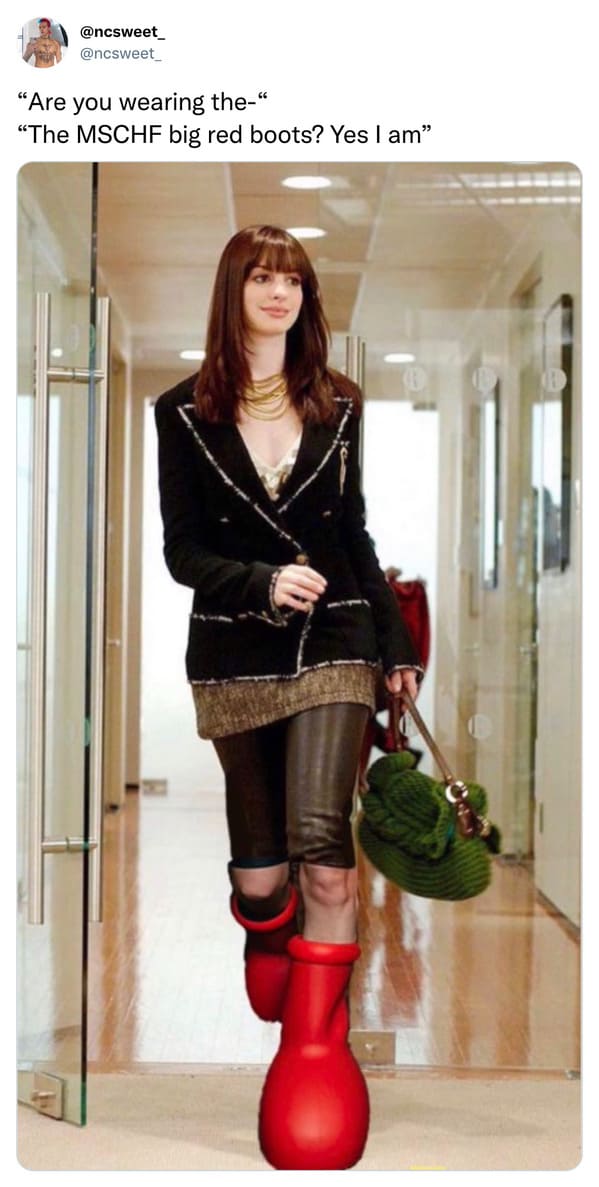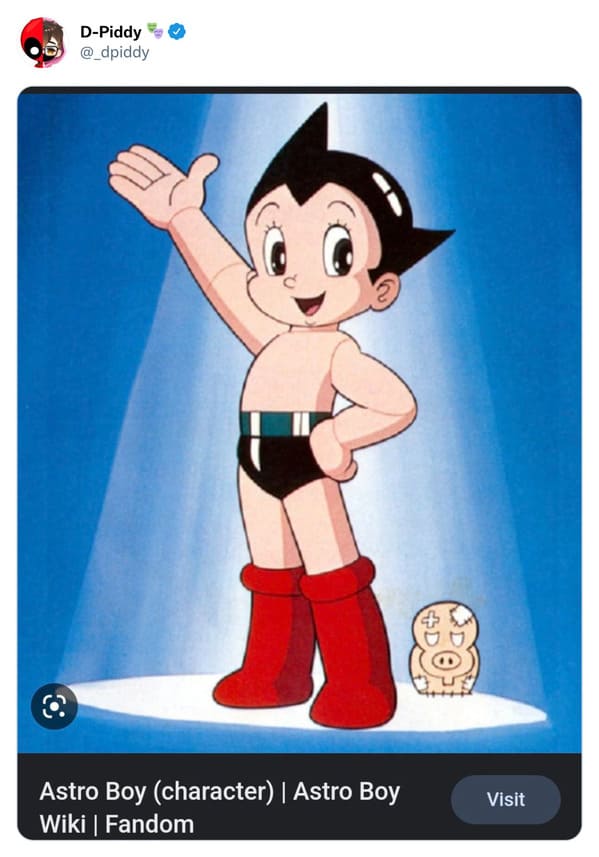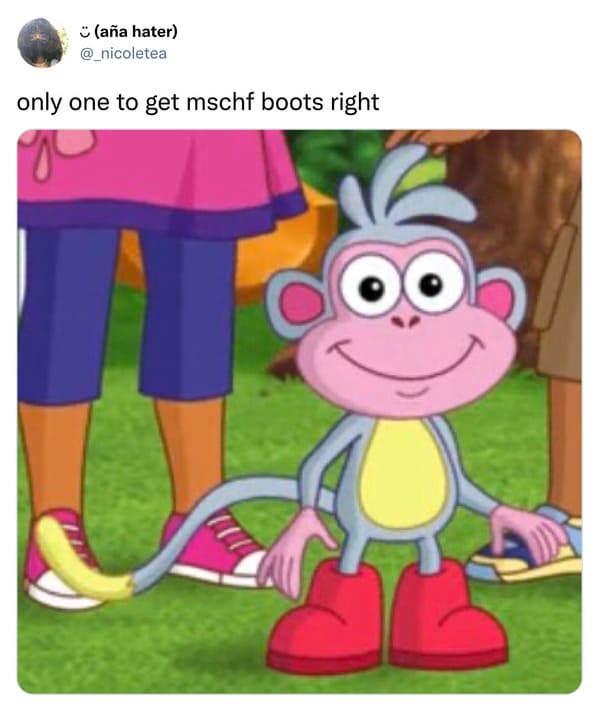 Videos of individuals attempting to wear the boots and becoming trapped in them soon emerged online. On TikTok, these videos only seemed to fuel desire for the boots. Reports indicate that counterfeit versions are already being sold.