Service animals are an extraordinary example of the incredible bond between humans and animals. These amazing creatures play a vital role in improving the quality of life for individuals with disabilities, medical conditions, and mental health disorders.
From guide dogs for the visually impaired to therapy animals that offer emotional support to their owners, service animals are a valuable resource that can help individuals overcome numerous challenges and obstacles.
That all being said, this is Koda.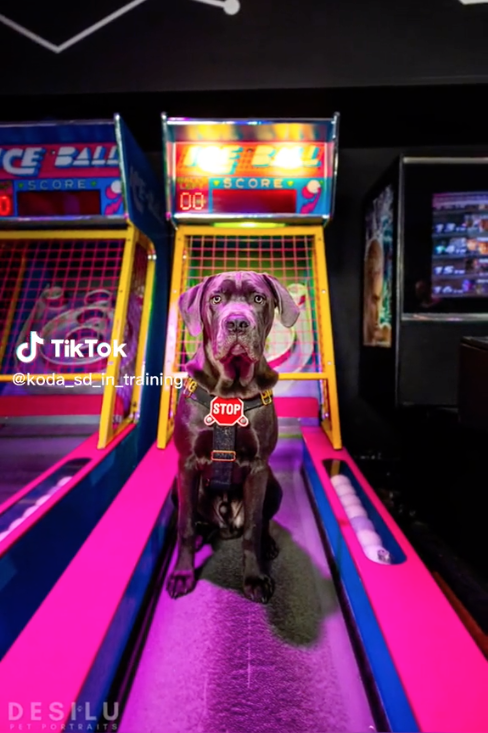 Koda the Corso (@koda_sd_in_training) is a service dog in training. His owner, who suffers from seizures, documents the process on Tiktok.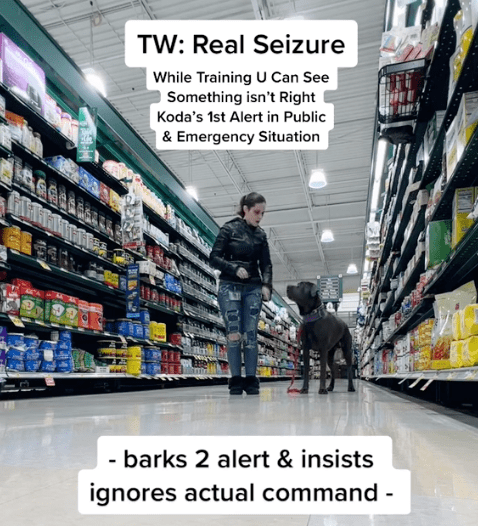 Recently, she was in the middle of a training video at the store when a real emergency struck.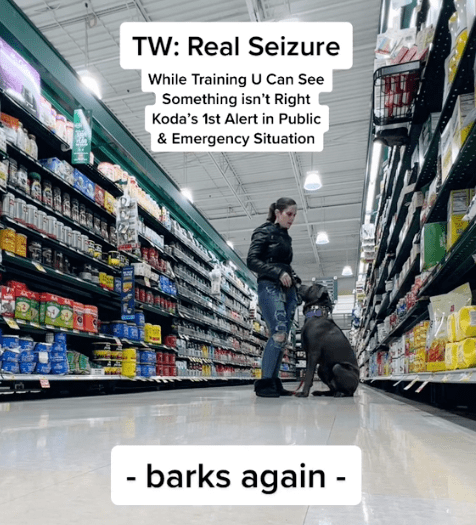 She actually had a real seizure.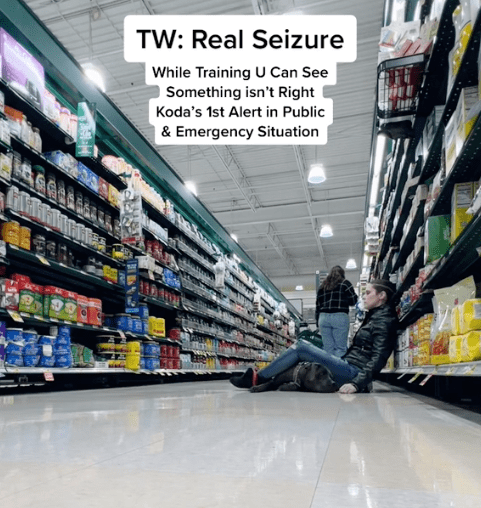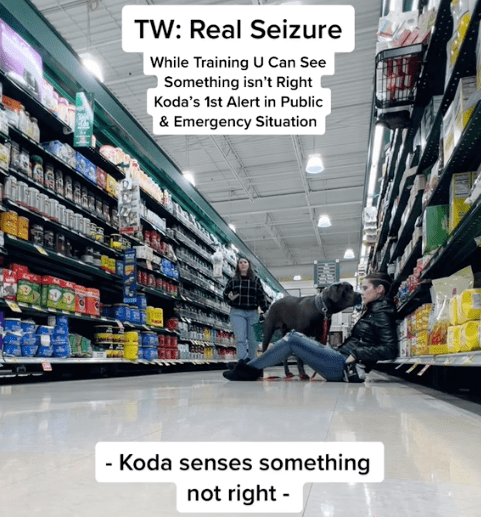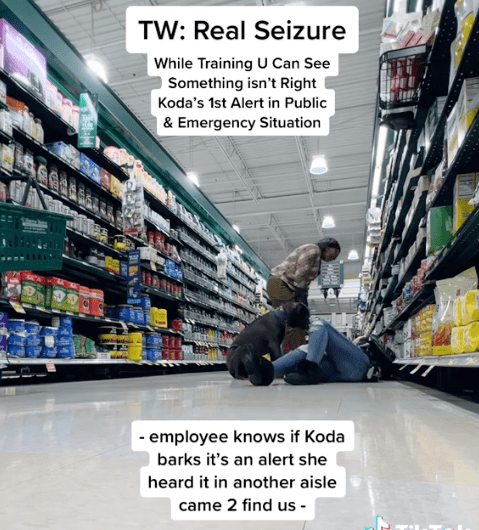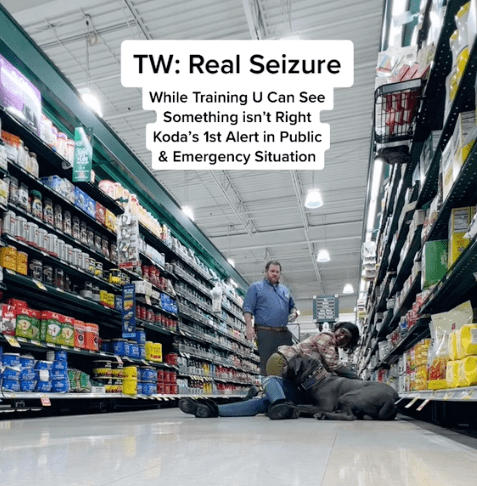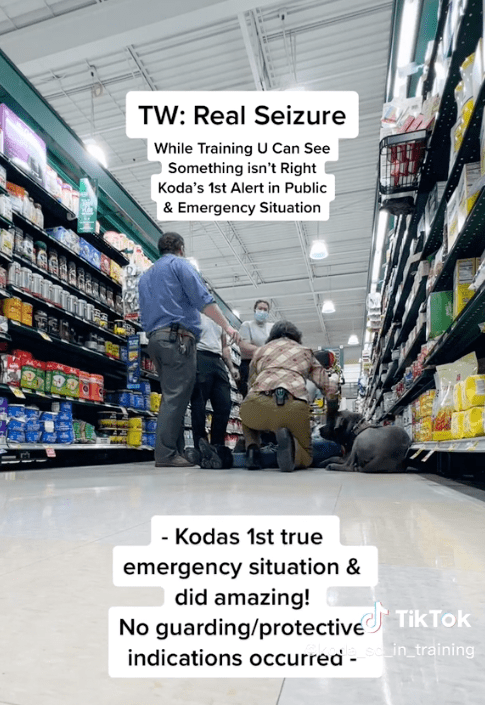 Koda did great during this, uh, pop quiz. I'd say he passed with flying colors. Even the staff was impressed. Way to go, Koda!
The comments were absolutely glowing.