Twitter user @mochiipanko started a wholesome thread that sparked a surprising and intriguing discussion among cat owners – the phenomenon of cats smelling like people's favorite things.
Many users chimed in to share their own experiences, with descriptions ranging from warm sunlight to freshly baked bread to the scent of a futon drying in the sun.
Despite being a strange topic, the thread quickly went viral and highlighted the unique and wholesome bond that many cat owners have with their feline companions.
---
1.

2.

3.

4.

5.

6.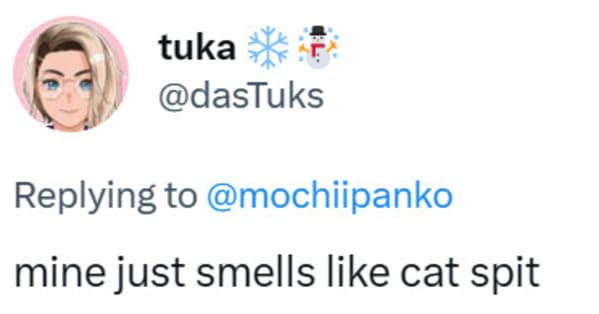 7.

8.

9.

10.

11.

12.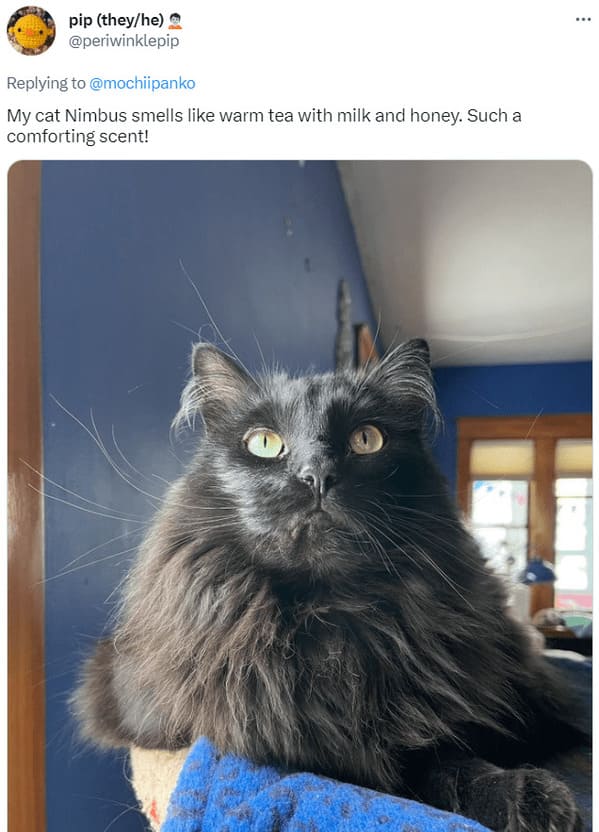 13.

14.

15.