The recent shortage of Adderall, a commonly prescribed medication for ADHD, has led to a surge of memes and funny tweets.
People are using humor to cope with the frustration and anxiety caused by the shortage, and these memes have become a way for them to connect with others who are also struggling to get their medication.
From witty one-liners to funny memes, these Adderall shortage memes should help you weather the storm while you're waiting.
---
1.

2.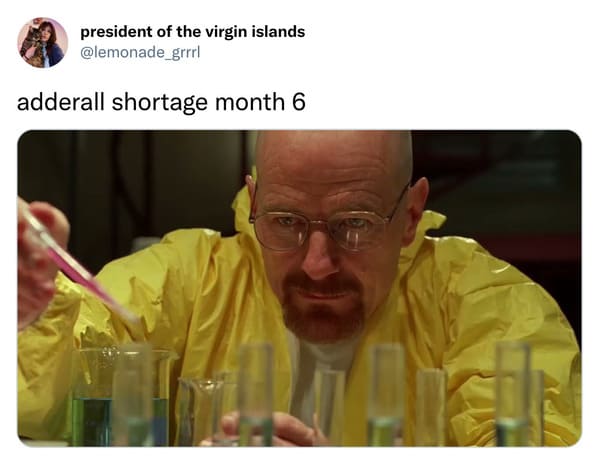 3.

4.

5.

6.

7.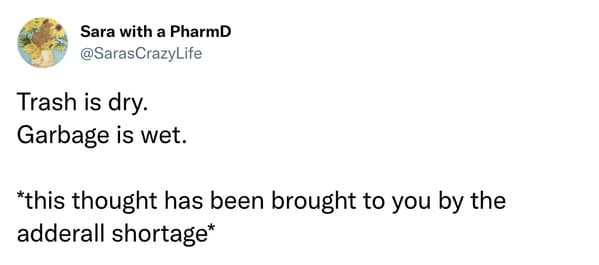 8.

9.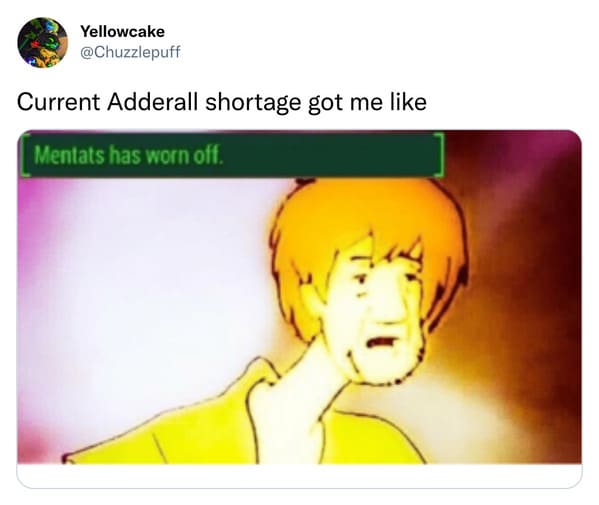 10.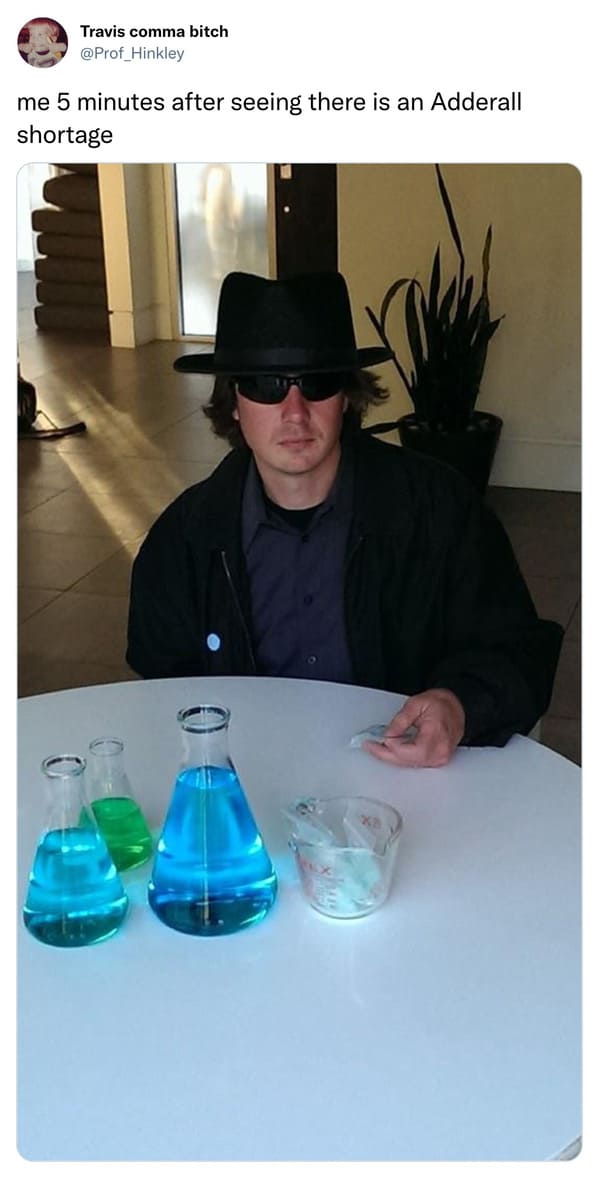 11.

12.

13.

14.

15.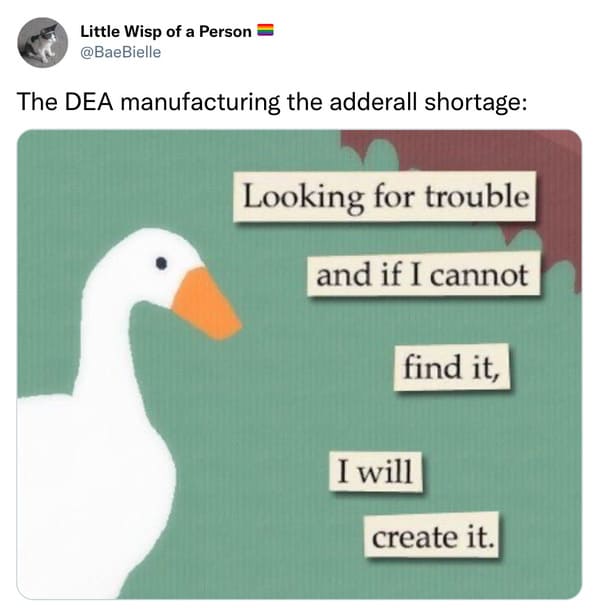 16.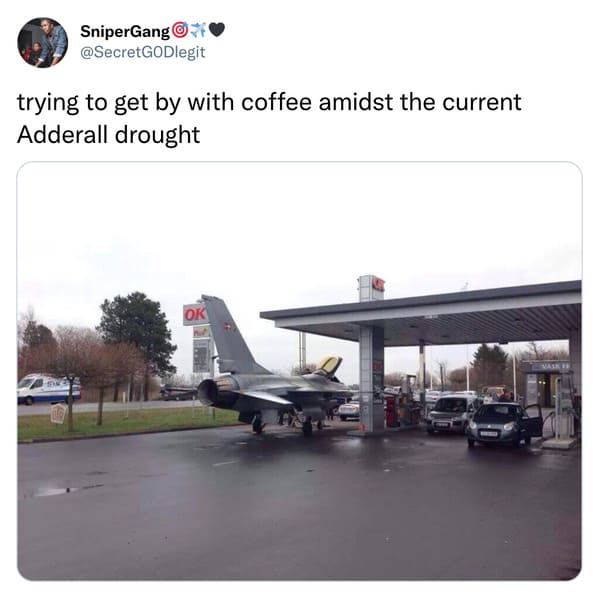 17.
Adderall shortage forcing me to improve my sleep and eating habits pic.twitter.com/5J62yUWFwx

— alexa (@mariokartdwi) March 15, 2023