Cats have a reputation for being mysterious creatures, and they often leave their owners puzzled by their behavior. In fact, some cats have managed to confuse their humans so much that their owners have posted their pictures on the "What's Wrong With Your Cat" online group.
The group highlights just how unpredictable our furry friends can be. From sitting in unusual places to making strange faces, these cats certainly know how to keep their owners guessing.
Here are some of the best pics from this month that people shared in the "What's Wrong With Your Cat?" group.
---
1. "Now It Is Our Cone Of Shame"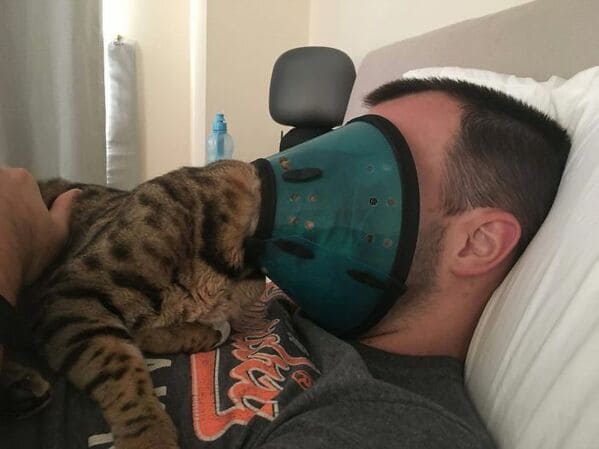 via reddit
2. "Someone Was Screaming Outside Our Apartment, Ben Was Very Concerned"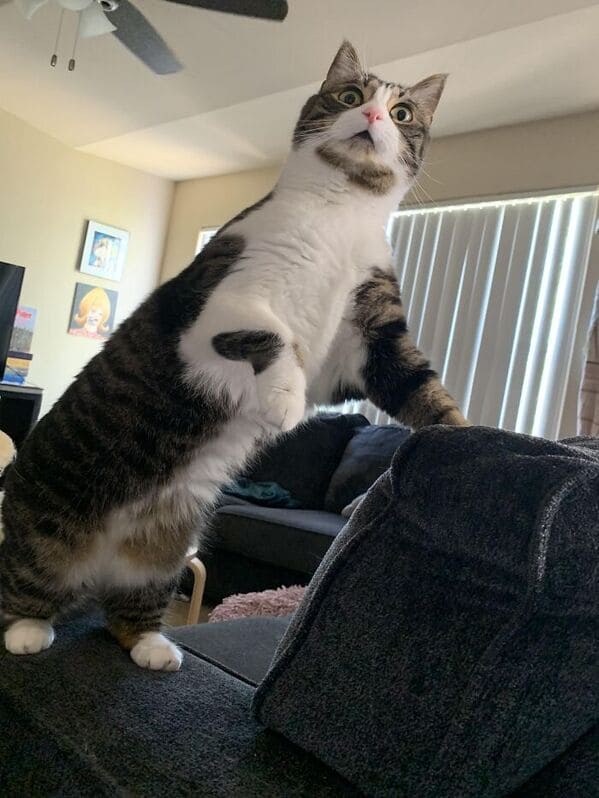 via reddit
3. "It Seems We've Adopted A Cat With No Spine"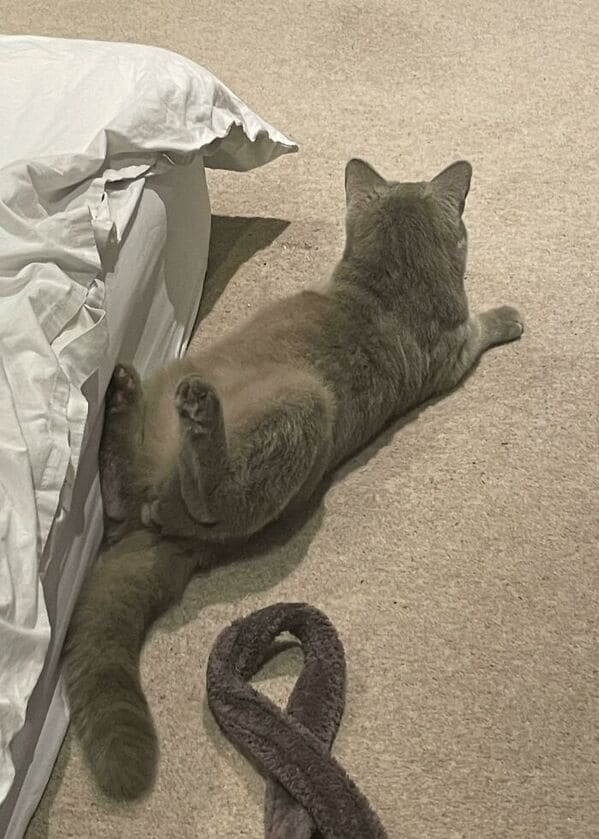 via reddit
4. "Found Him"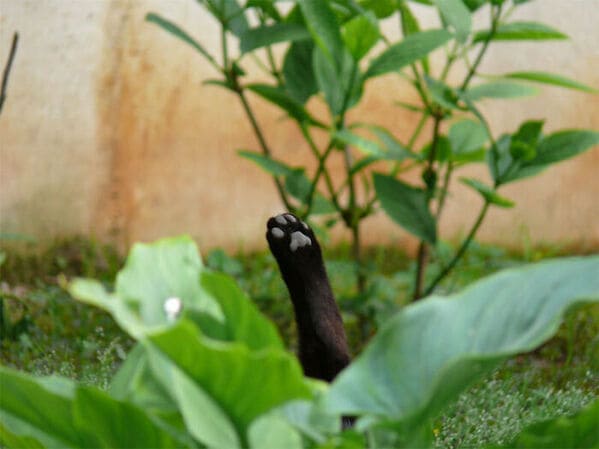 via reddit
5. "She Thinks The New Baby Stuff Is For Her"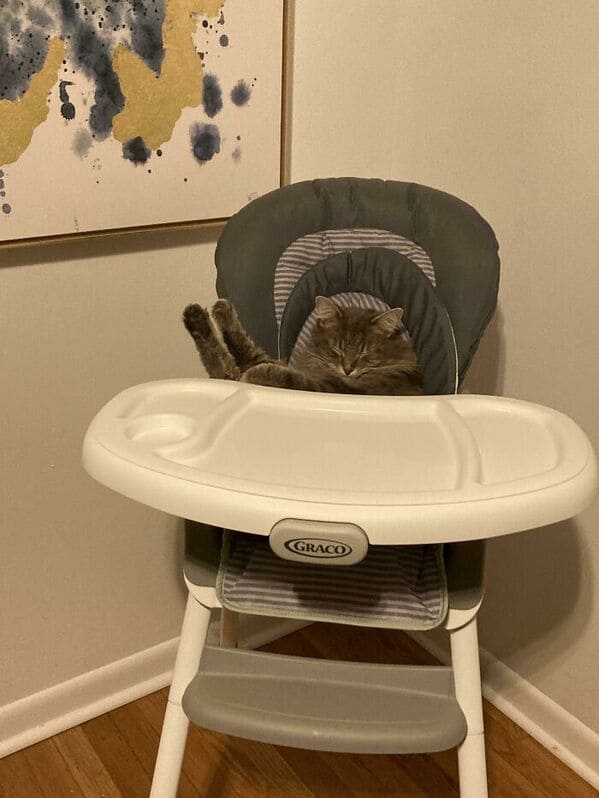 via reddit
6. "Caught In The Act Of Attacking A Roll Of Toilet Paper"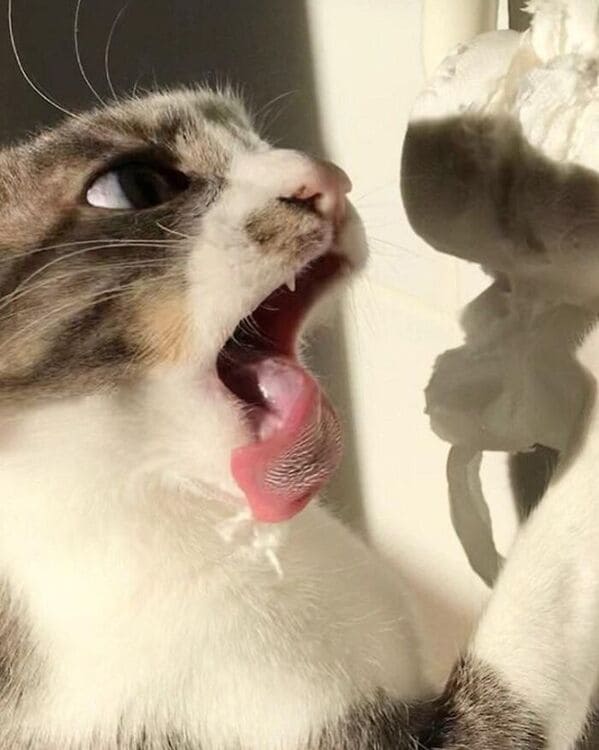 via reddit
7. "Slipped Between The Couch Cushions, Still Asleep"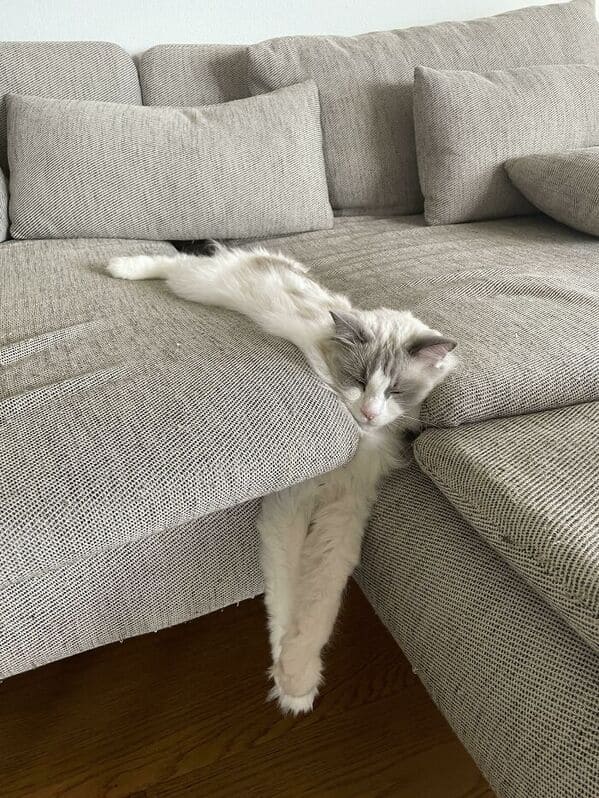 via reddit
8. "Here Is My Special Guy!!!"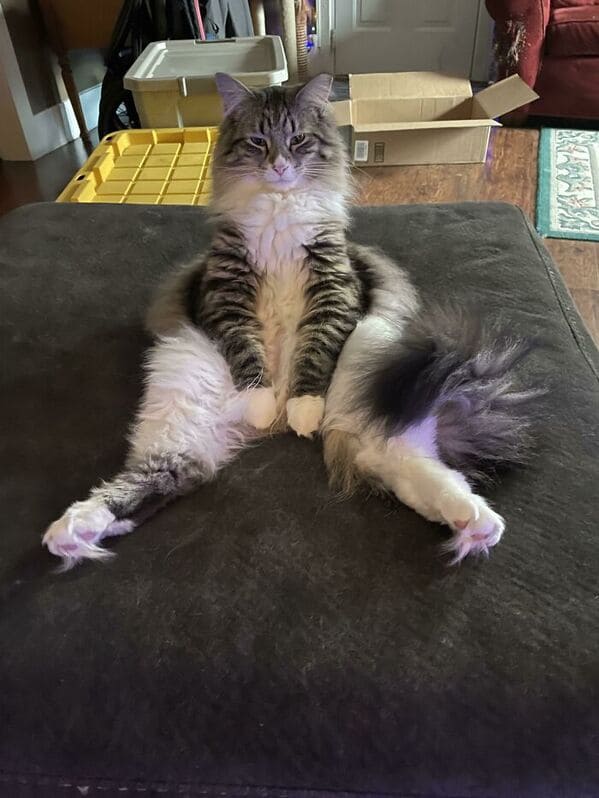 via reddit
9. "I Can't Walk Through The House Without A Derp Attack"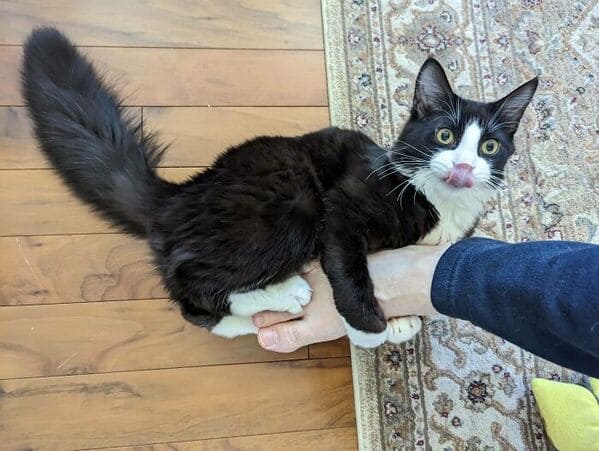 via reddit
10. "Even If It Doesn't Fits, She Still Tries To Sits"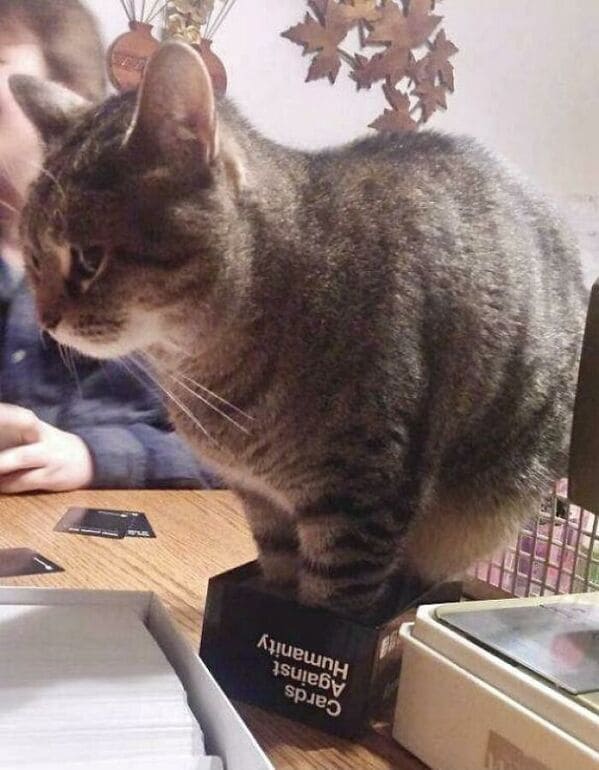 via reddit
11. "Malfunctioning At 2 AM"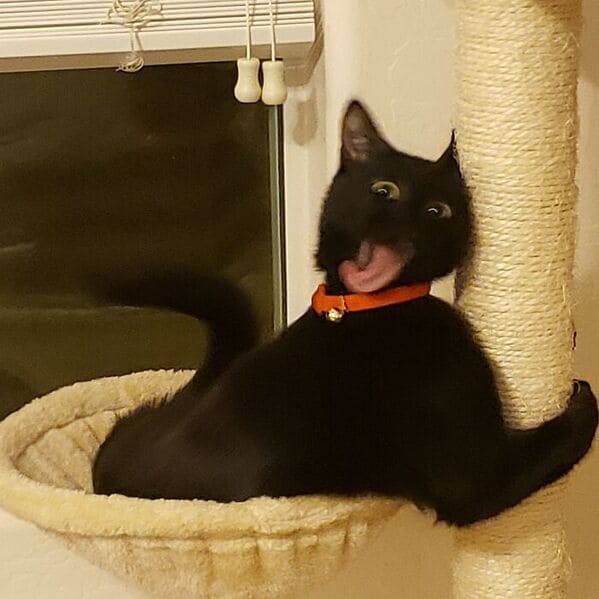 via reddit
12. "So This Is How My Cat Sleep"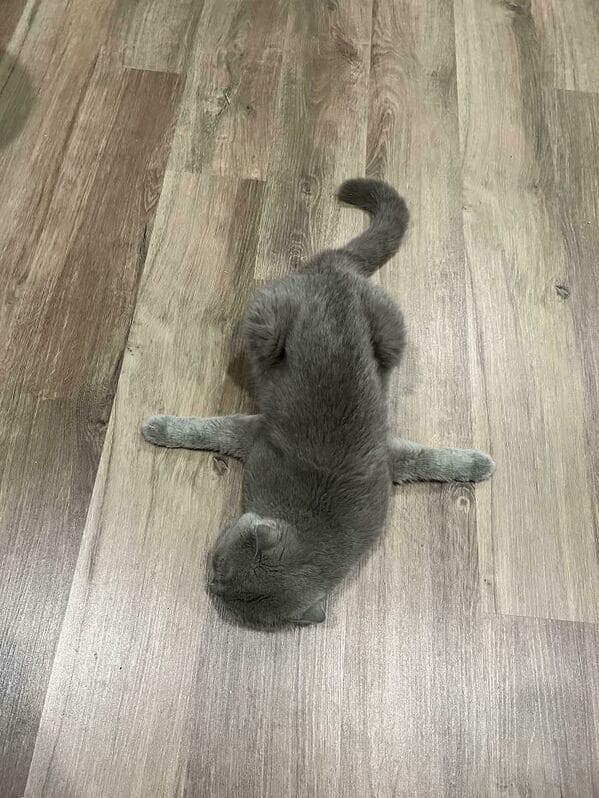 via reddit
13. "He Asks To Be Picked Up And Then Does This"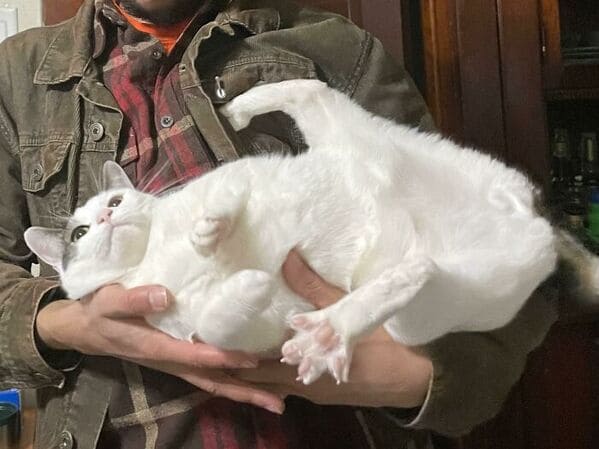 via reddit
14. "Doodles Provides For His Family By Hunting Tampon Wrappers Out Of The Trash Can"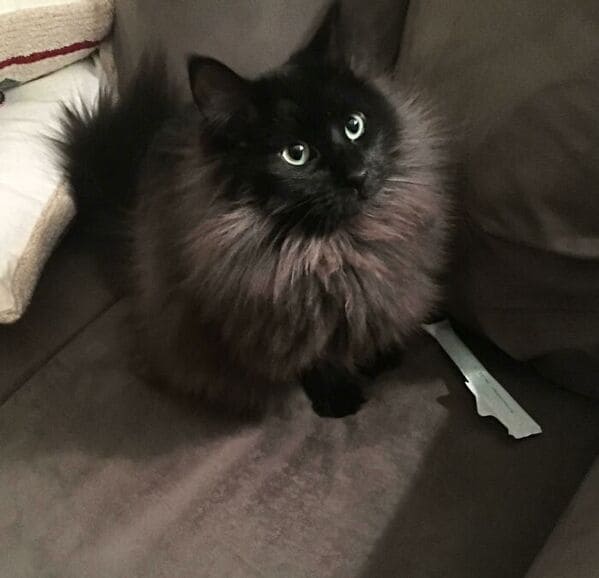 via reddit
15. "This Is My Napping Bowl Now!"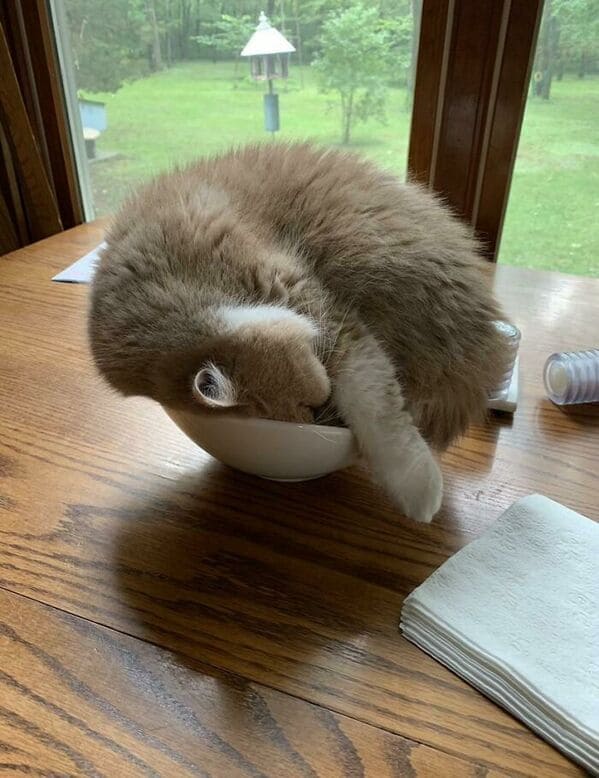 via reddit
16. "Such A Goofy Little Goblin"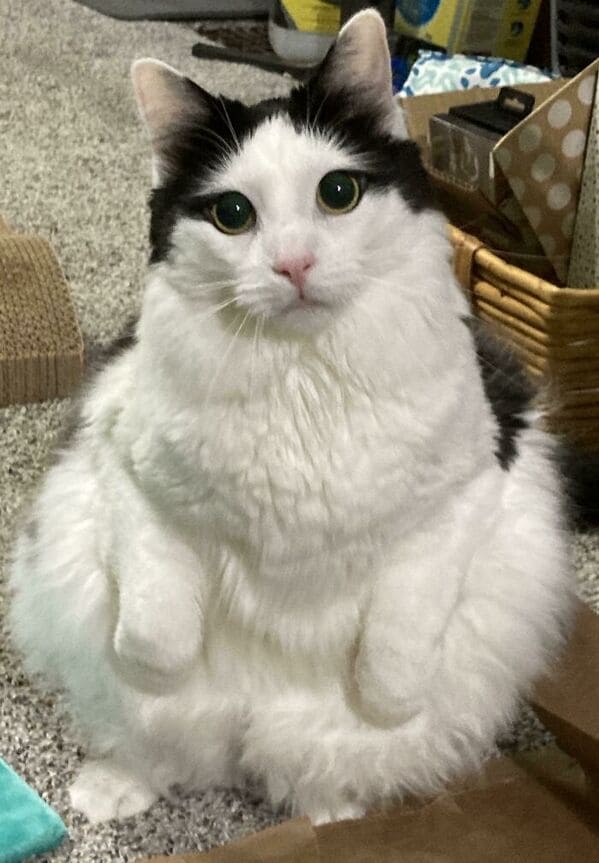 via reddit
17. "I Love This Weirdo So Much"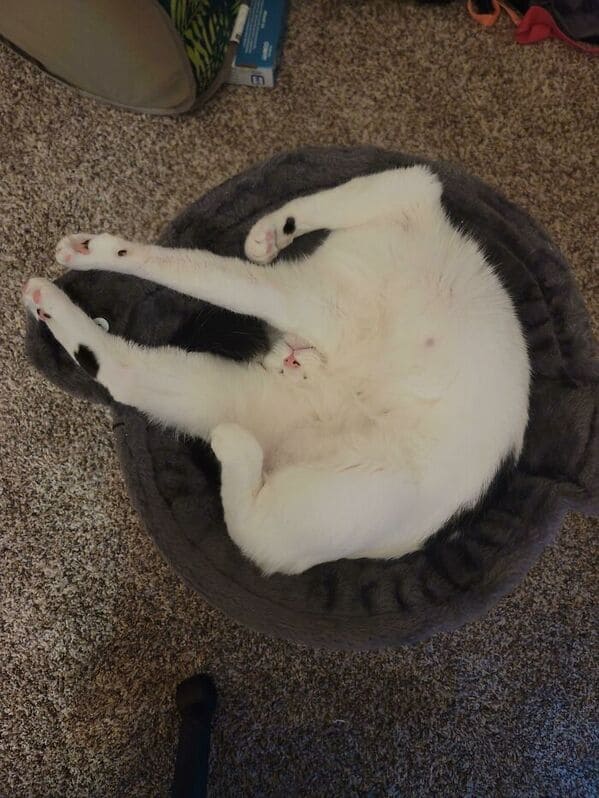 via reddit
18. "This Is Revi. Revi Likes Underwear"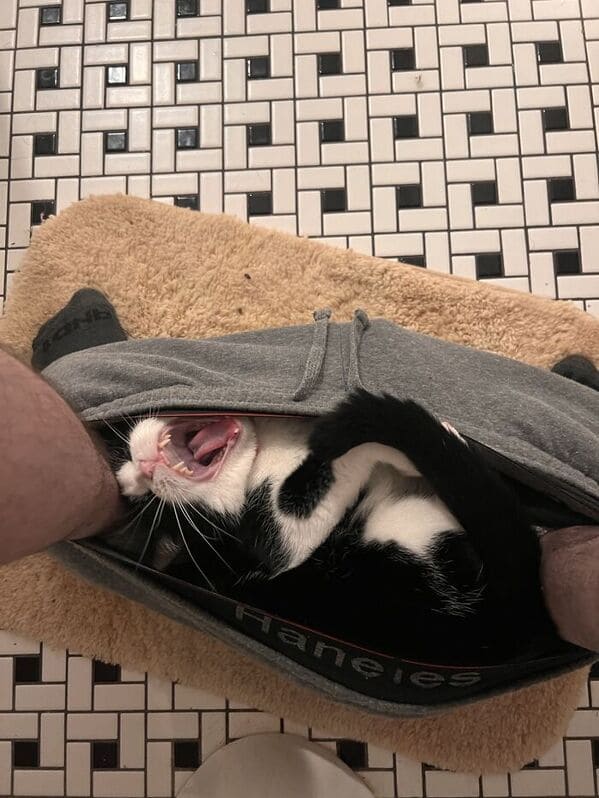 via reddit
19. "Me, Working From Home: 'Huh, I Wonder What Yami Is Doing Right Now.' Yami:"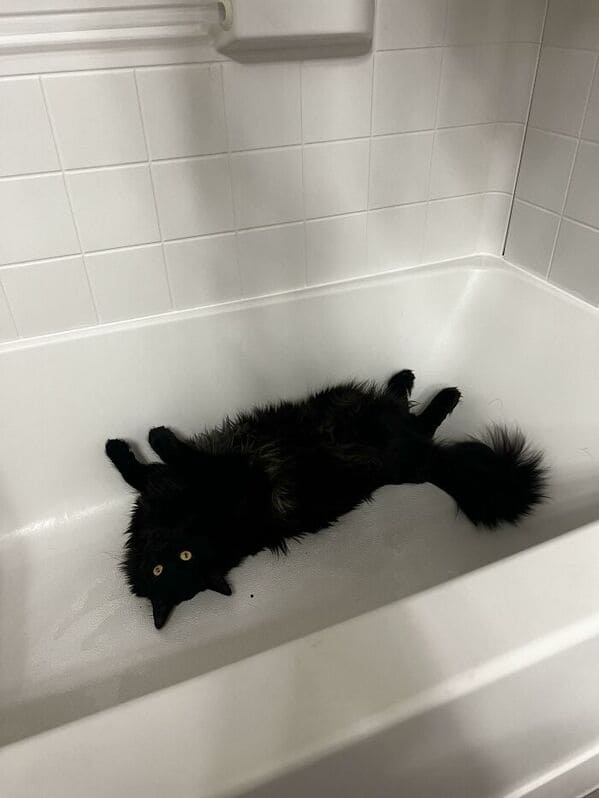 via reddit
20. "Sleep Level 100"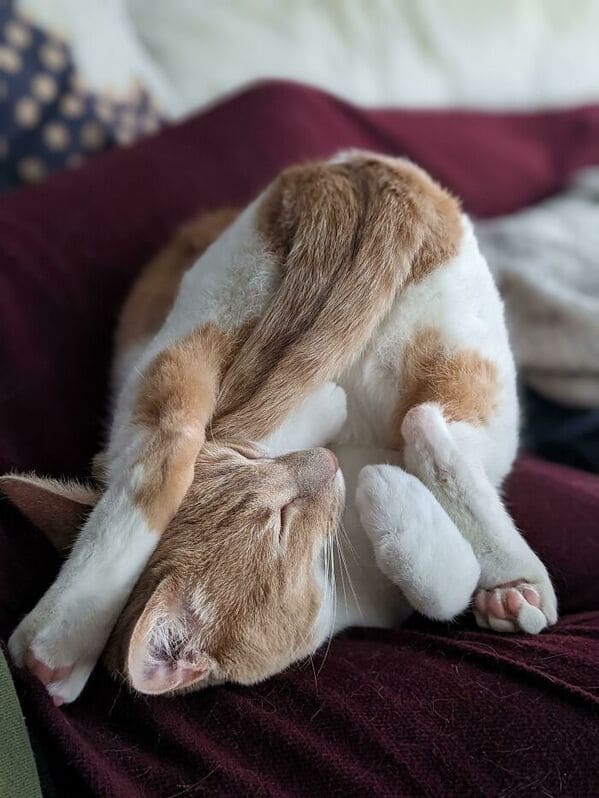 via reddit
21. *Reconnecting To Server*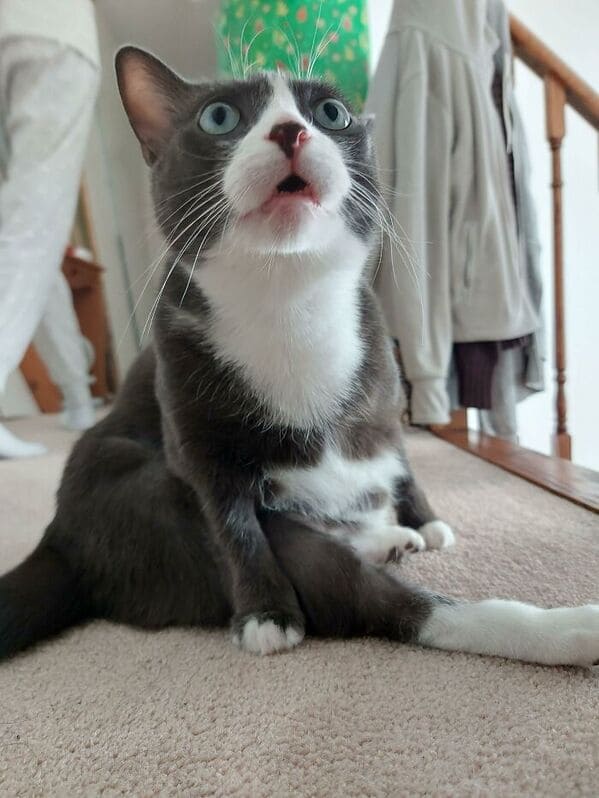 via reddit
22. "I Mean, That's One Way To Do It…"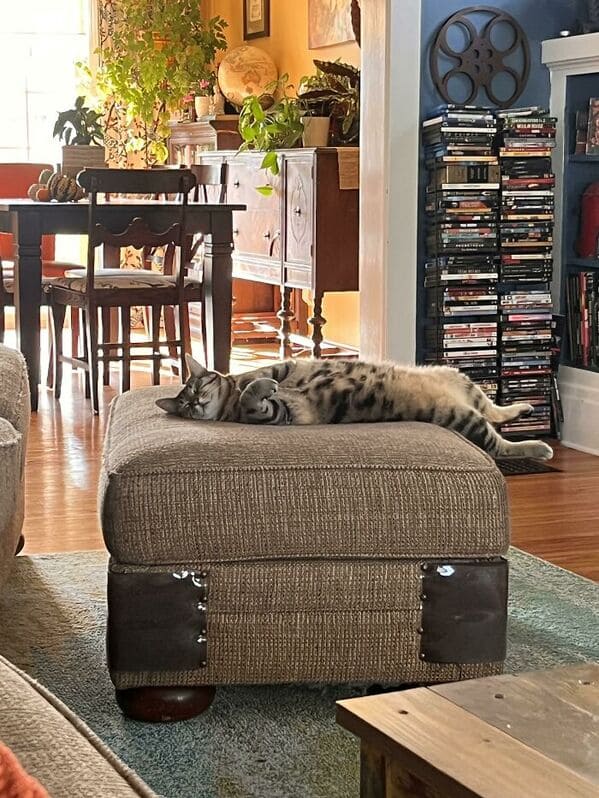 via reddit
23. "Peets On Feets"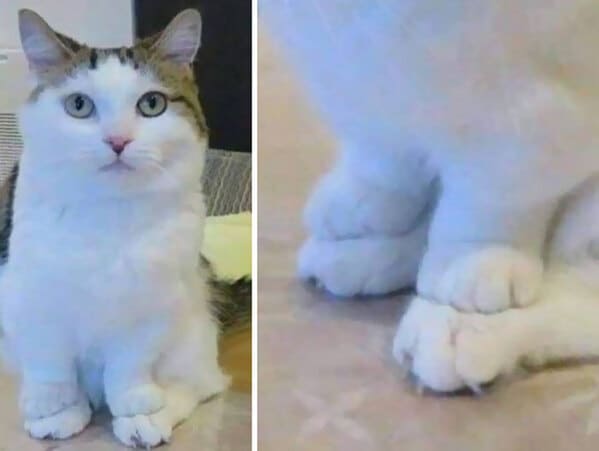 via reddit
24. "My Friend Who Does Not Reddit Gave Me Permission To Share Her Cat"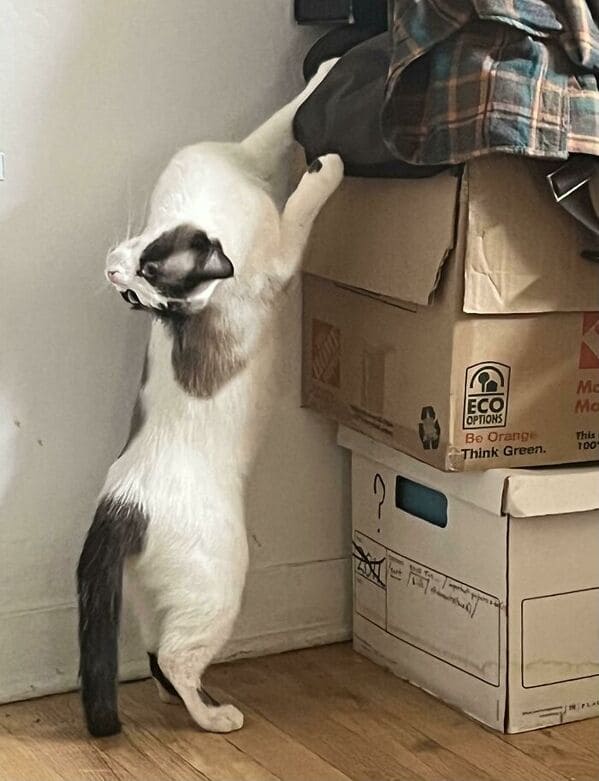 via reddit
25. "That Looks Uncomfortable"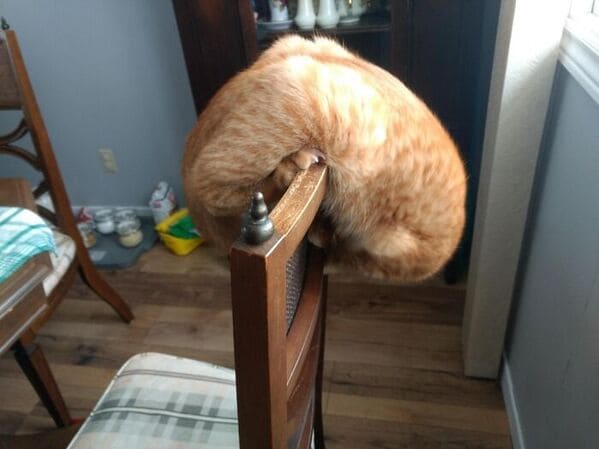 via reddit
26. "Just Our Boy, Nightmare, Peeping On The Neighbors Again"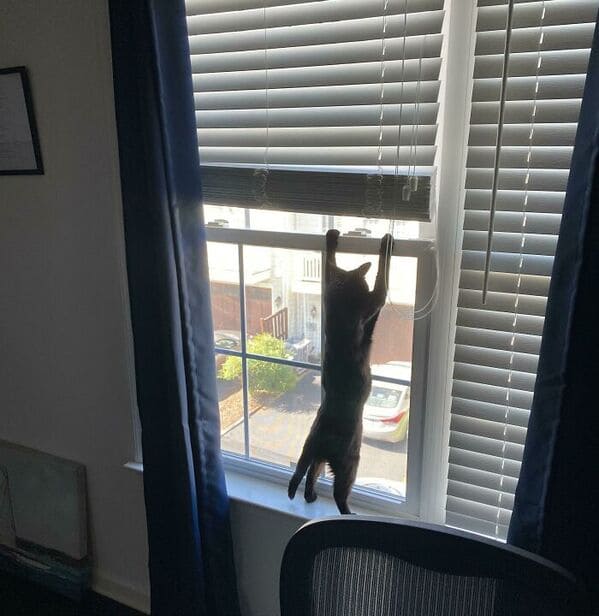 via reddit
27. "My Sister Sent Me This Picture. I Don't Know What To Think"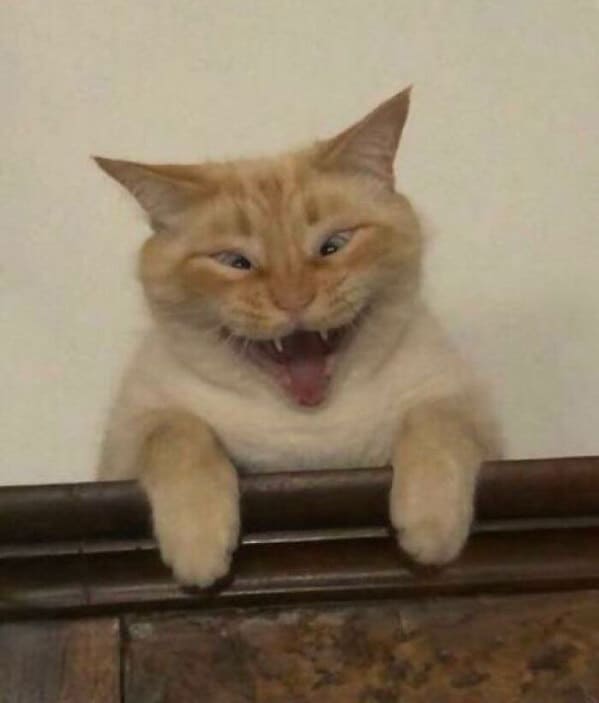 via reddit
28. "Miss Kevan Has Succumbed To The Cruelty That Is Gravity"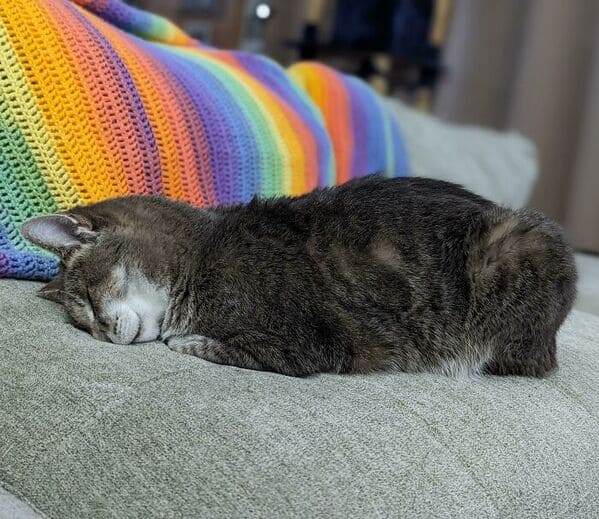 via reddit
29. "She's Too Stupid To Be Spiteful So It's Not That"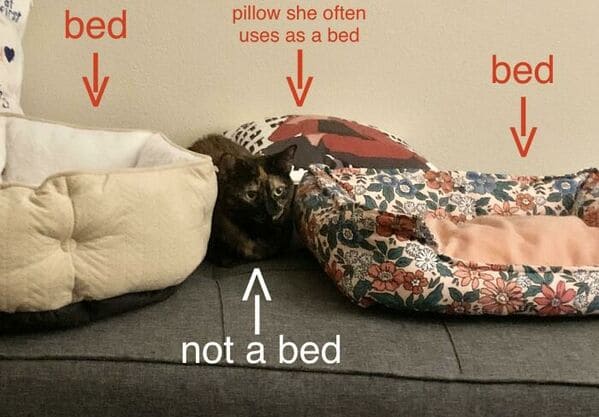 via reddit
30. "Mushroom Likes To Sleep In Weird Positions"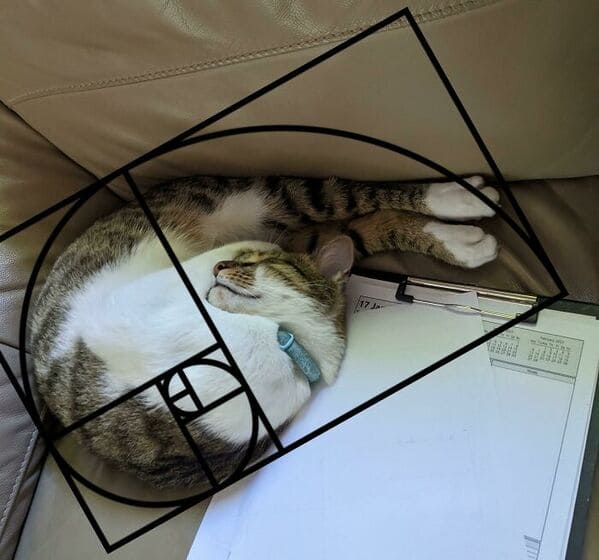 via reddit
31. "Anybody Got A Bike Pump? My Cat Deflated"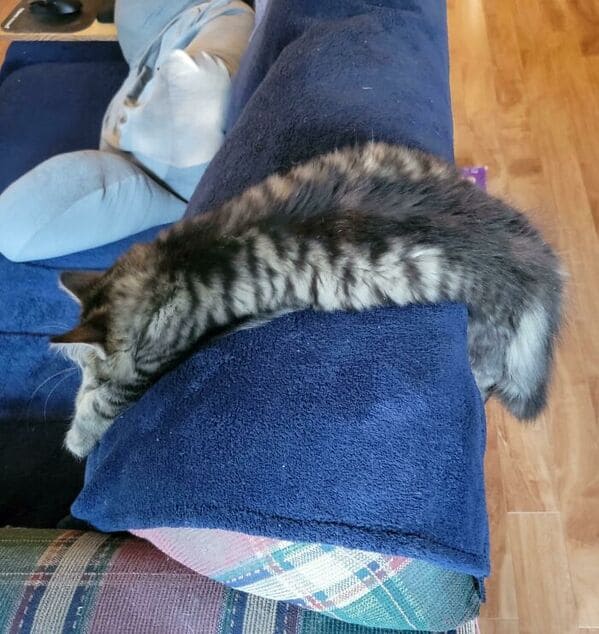 via reddit
32. "Not Sure What Gang Sign My Cat Is Doing"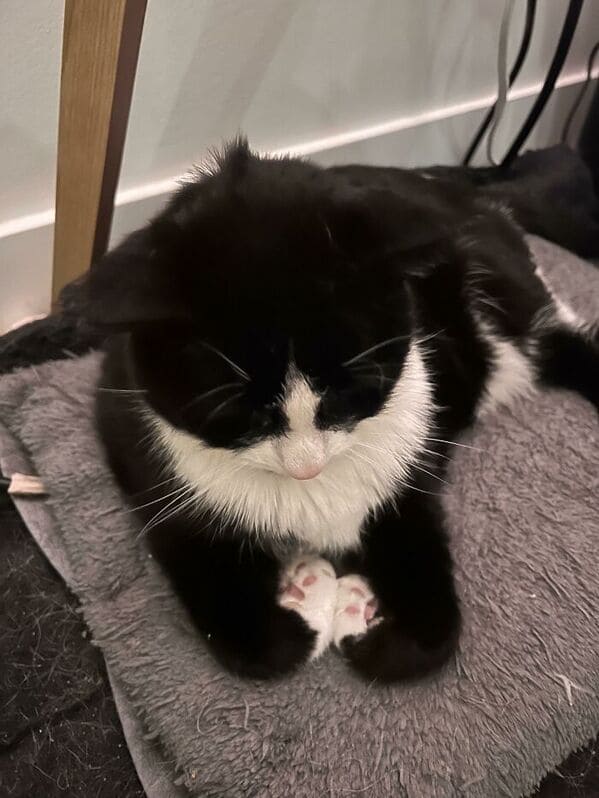 via reddit
33. "IDK What's Wrong With Her. Send Help"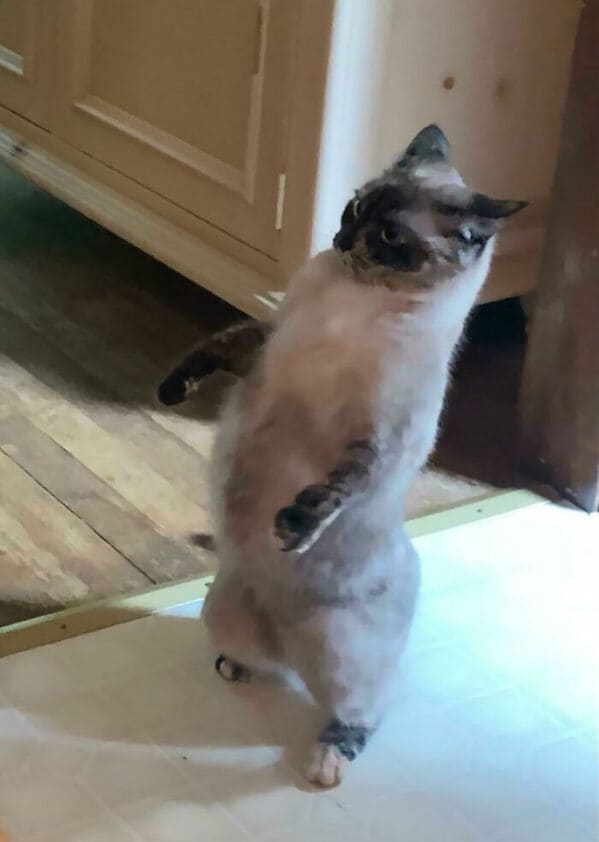 via reddit
34. "My Cat Sits On And Stares At My Boyfriend When We Sleep"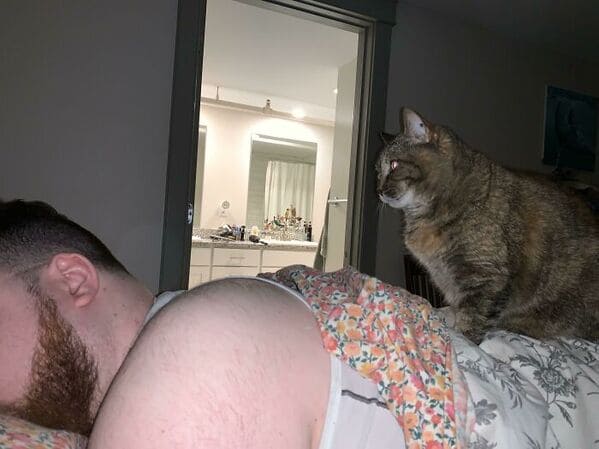 via reddit
35. "Mika + Full Moon ="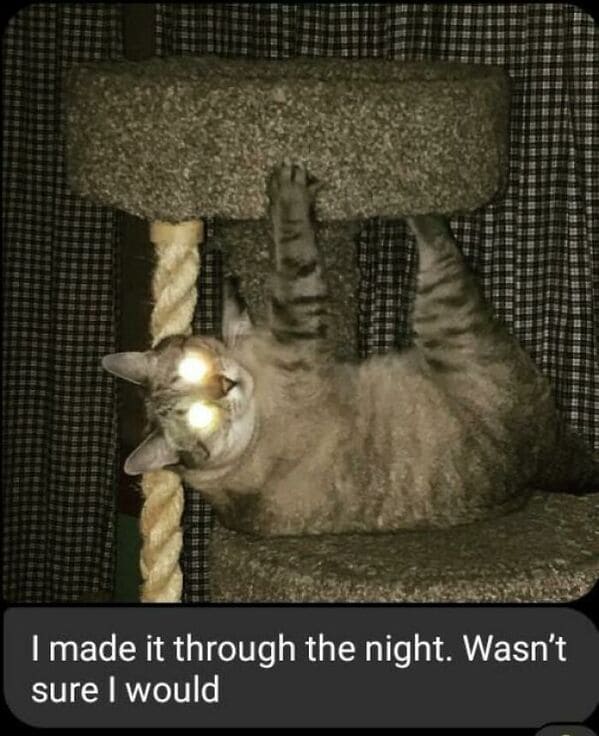 via reddit