Entitled neighbors are the worst. I used to have a neighbor below me complain about "noise" coming from my apartment every week. I have a large dog but my apartment isn't big enough to really run around in. I thought maybe because it was the beginning of the pandemic so maybe it's because we're all working from home and they're just not used to hearing me moving about every day.
After the original complaint, I left a note on their door with my phone number to call/text any time things are loud and he never contacted me. He just kept complaining to the building management even after I tried to be a friendly neighbor. I did my part to try and fix the problem but they insisted we move.
After a while, the building management let them break their lease because they complained that much. Not only were they entitled neighbors, but they were also just rude a-holes. We've had new neighbors ever since, and not a peep.
My situation isn't nearly as annoying as this story below, though. This guy's neighbor actually came to his door to request that he only let his dogs outside at certain times in case her kids want to play on his lawn. That's a whole new level of entitlement that I can't even begin to wrap my head around. Let us know what you think about his situation in the comments below.
---
1. "AITA for not letting my neighbor's kids play on my lawn?"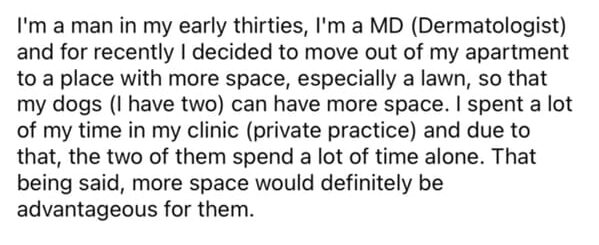 2.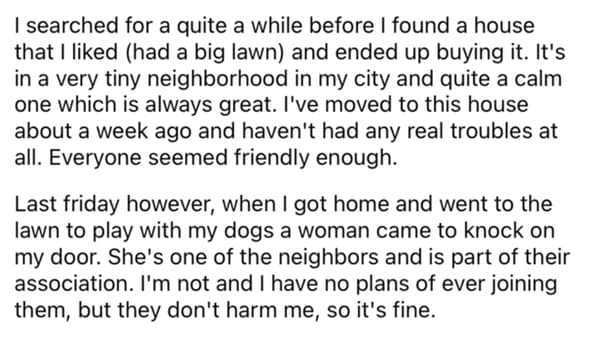 3.

4.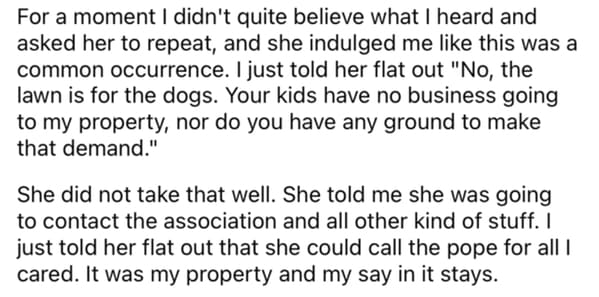 5.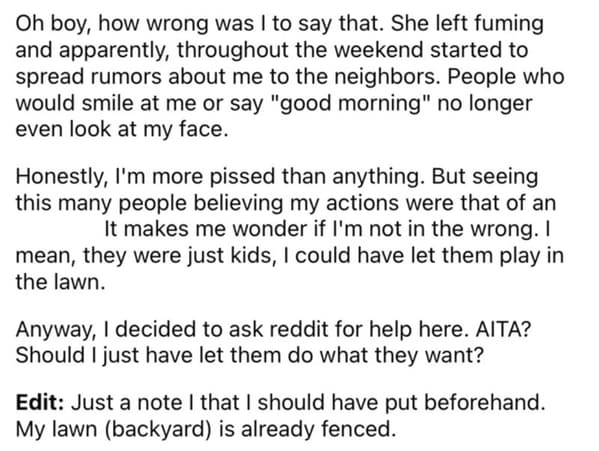 6. Here's what people had to say: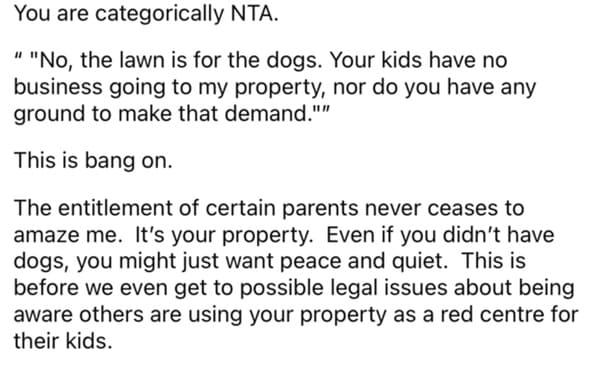 7.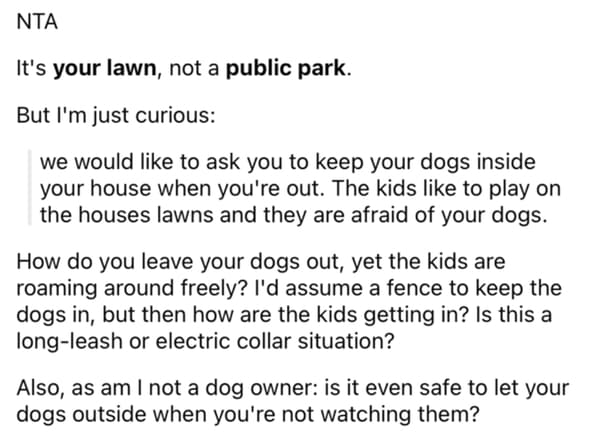 8.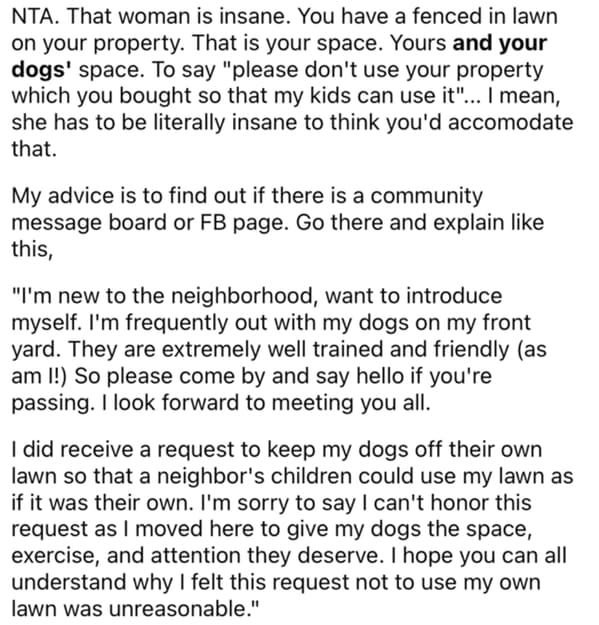 9.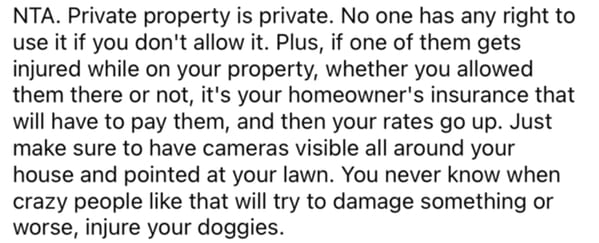 10.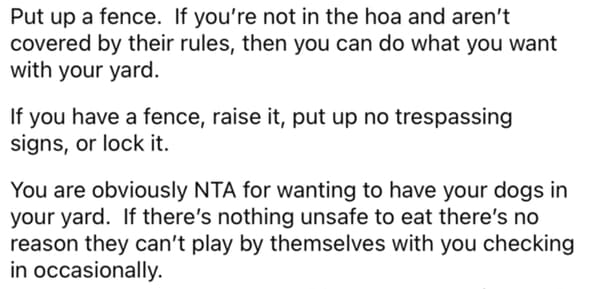 11.

12.

13.

14.