Adopting a dog can change your life in many ways. Dogs find a way into our hearts and become part of the family. You love them as much as your own kids, only they have 4 legs and are much furrier.
One risk to adopting is you might not know everything about a dog's background. What if you adopted a dog only to find out it was a wolf?
Well, that's just what happened to this Tumblr user who shared a wholesome story about how their parents unknowingly adopted a wolf hybrid, and it went much better than you'd expect.
A Tumblr user shared a story entitled "Mom Adopts a 'Dog'"

The dog was named Mazel and she wasn't a barker.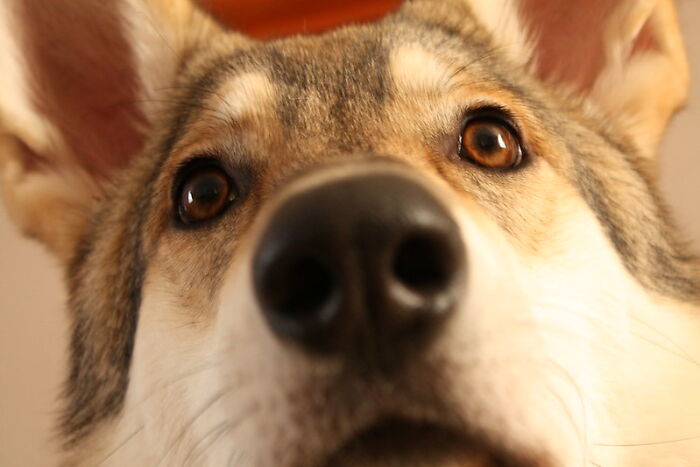 She'd hunt squirrels and other backyard animals and she quickly learned how to open latches and doors throughout the house. You know, dog stuff.




They finally decide to take Mazel to the vet.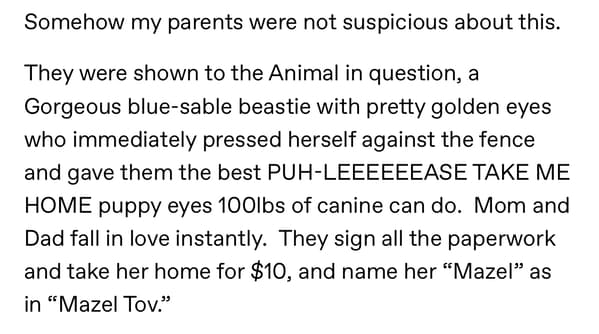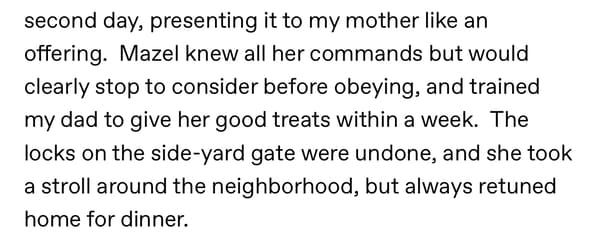 As it turned out, Mazel was a wolf-husky hybrid, and the vet warned them to keep children away from her.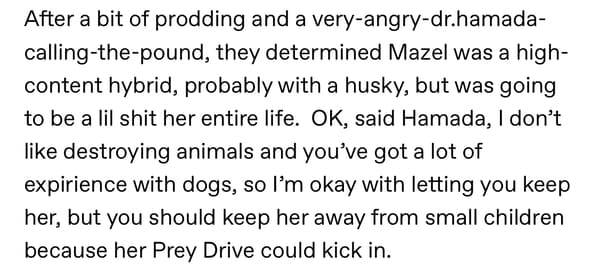 Mazel became a family dog, though. She accepted the new baby as one of her own. She'd sleep under the crib and even helped her learn to walk.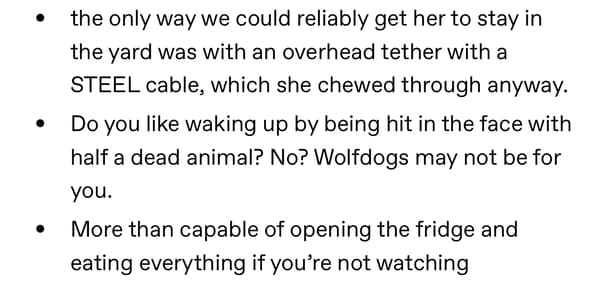 Mazel even won pet day competitions at school.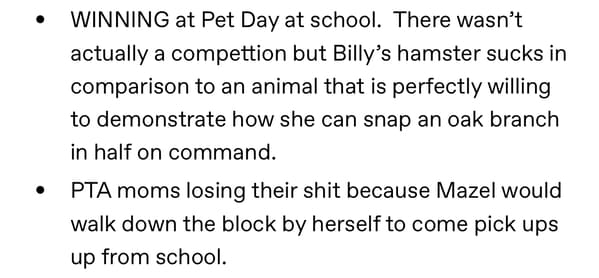 She even made it to the ripe old age of 19.