In a sweet tribute to his furry best friend, a writer has turned his heartfelt chats with his dog into delightful comics. Ever since his dog was a puppy, he's been dreaming up these short, playful conversations, inspired by the deep connection he feels with his pet—a connection so special, even though they can't talk to each other like humans do.
Realizing that these touching written exchanges could be a treasure for others to enjoy too, he knew they needed more than just words on a page—they needed to come alive. That's where the fantastic artist "K" from Hey Buddy Comics stepped in. Together, they teamed up to turn these stories into a series of heartwarming comics. Each comic is more than just a drawing; it's a bright and joyful glimpse into the fun, loving, and incredibly special bond this writer has with his cherished dog.
Now, people everywhere are falling in love with these comics, feeling the warmth and love that shine through each and every panel.
Follow Hey Buddy Comics: Instagram | Facebook | YouTube | Website
---
1.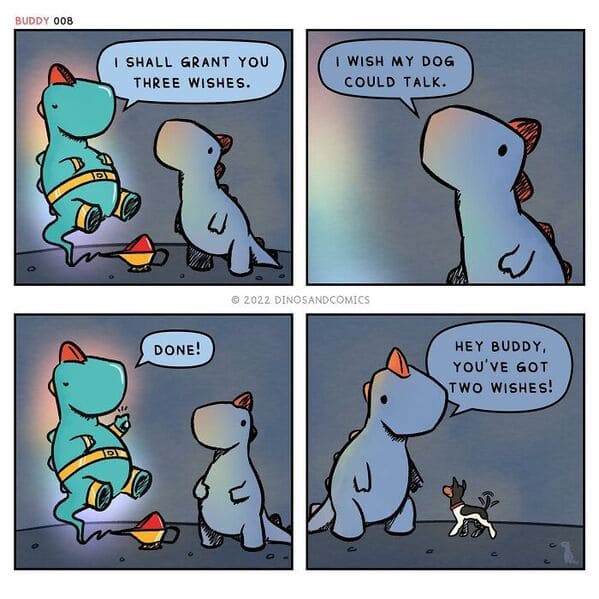 2.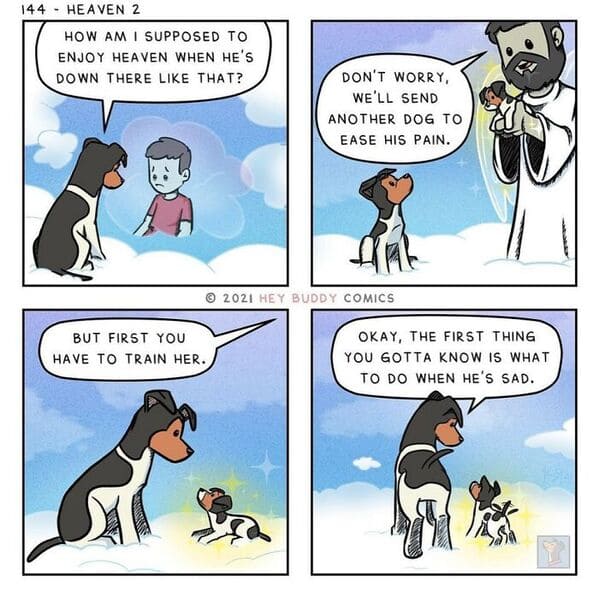 3.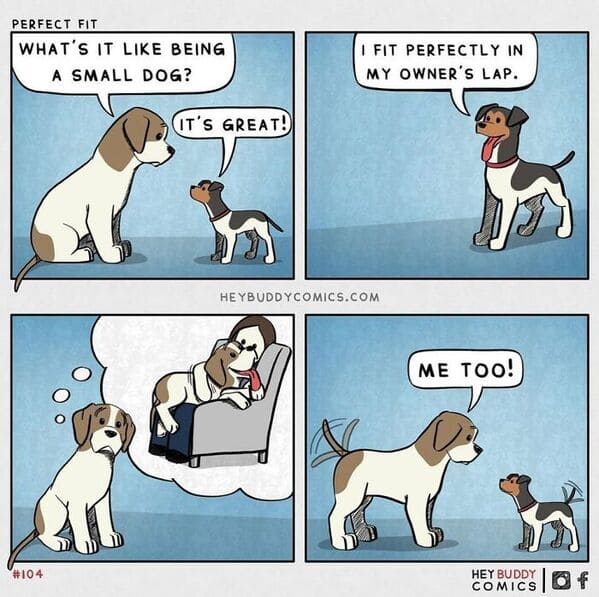 4.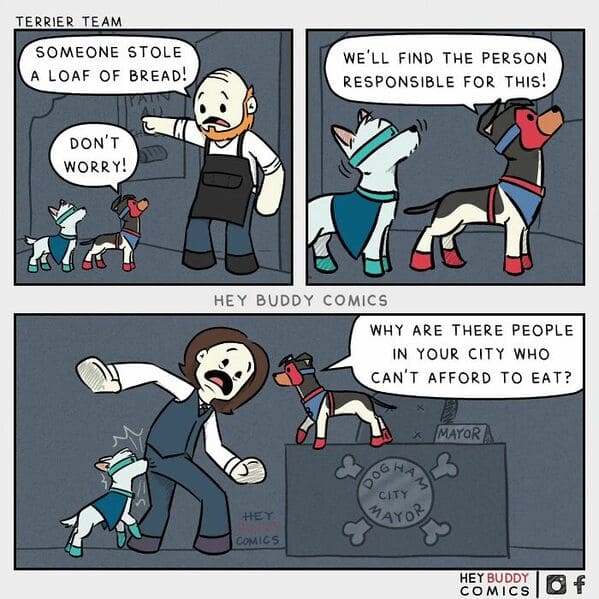 5.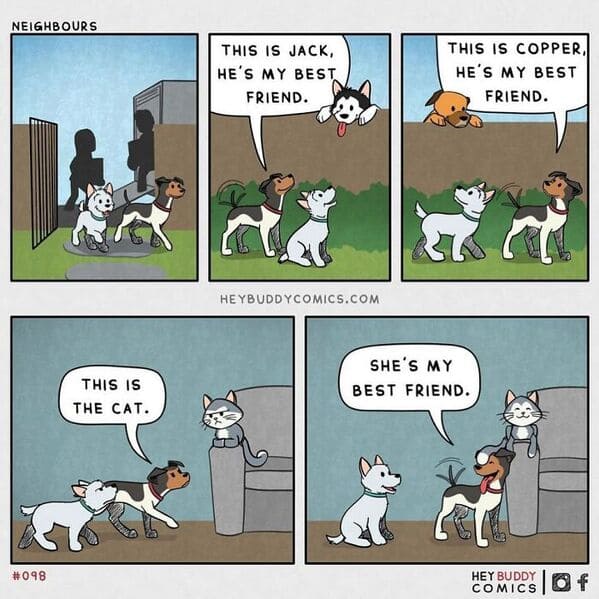 6.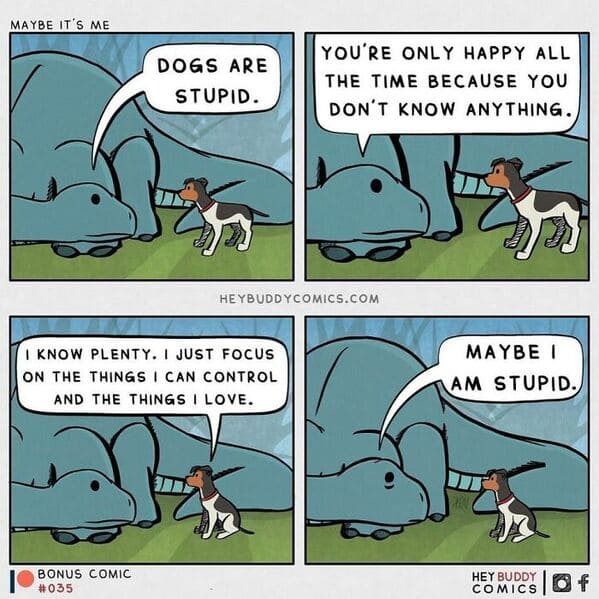 7.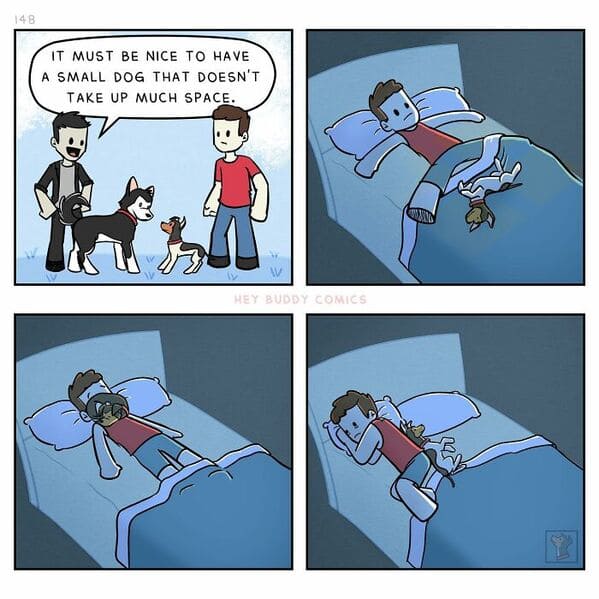 8.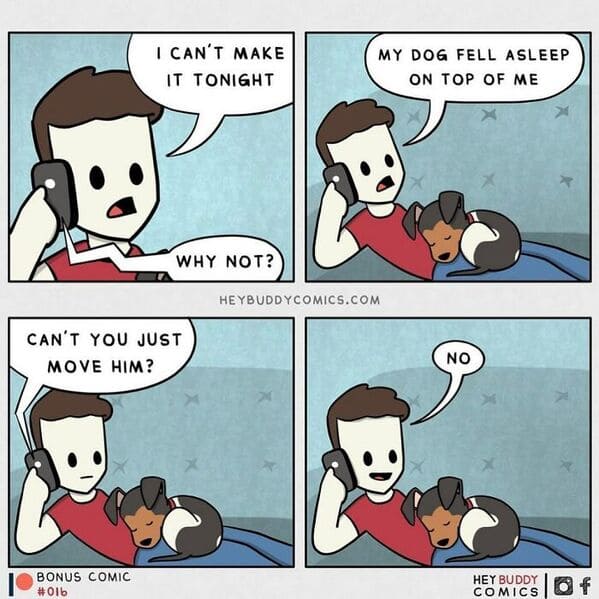 9.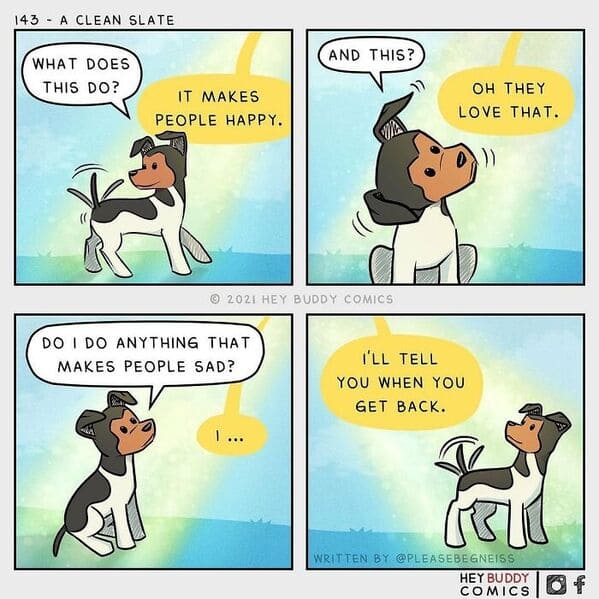 10.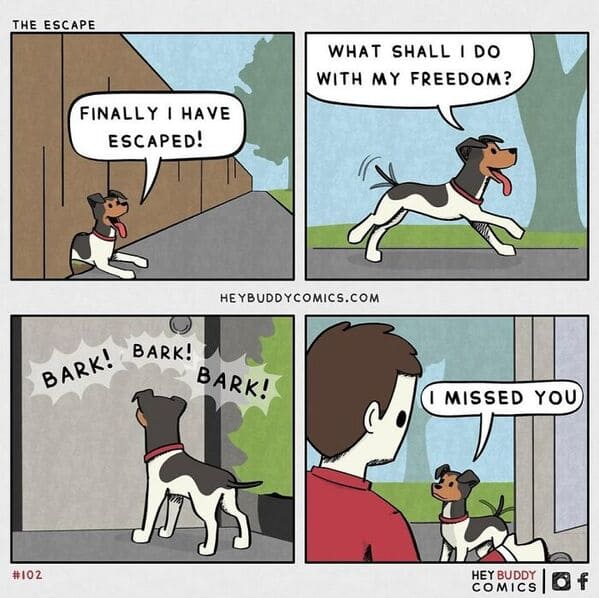 11.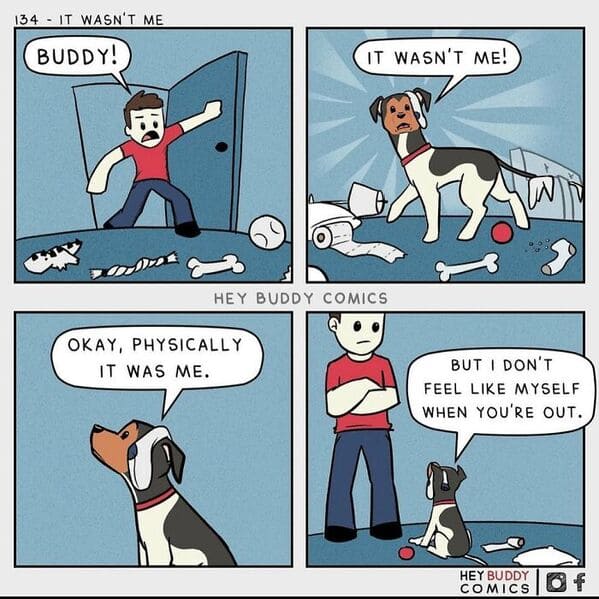 12.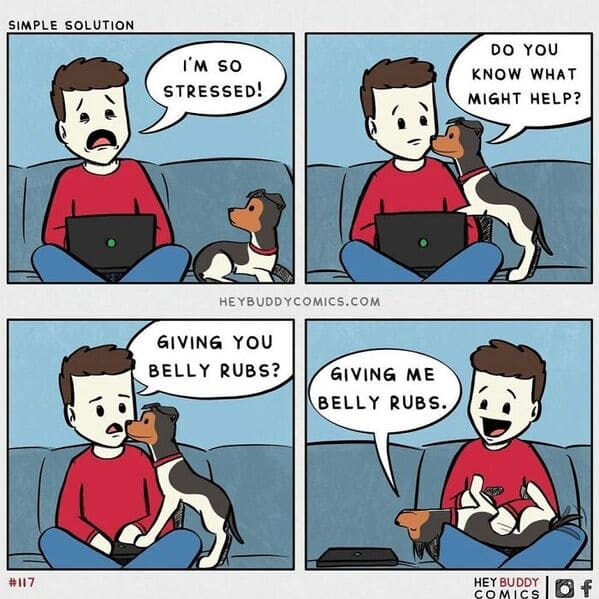 13.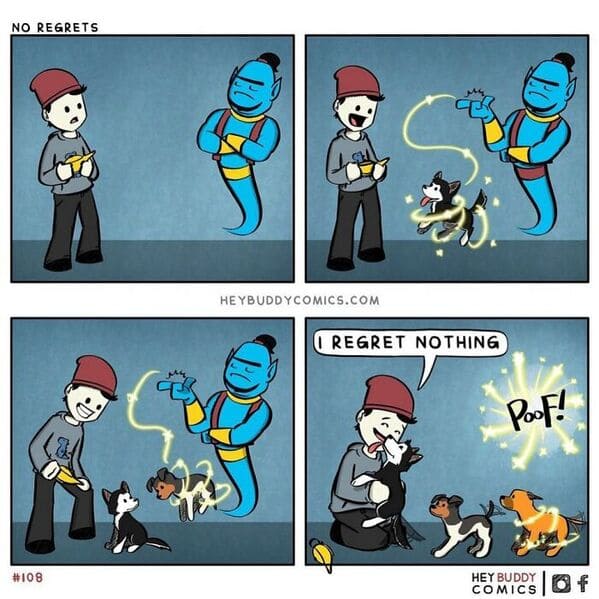 14.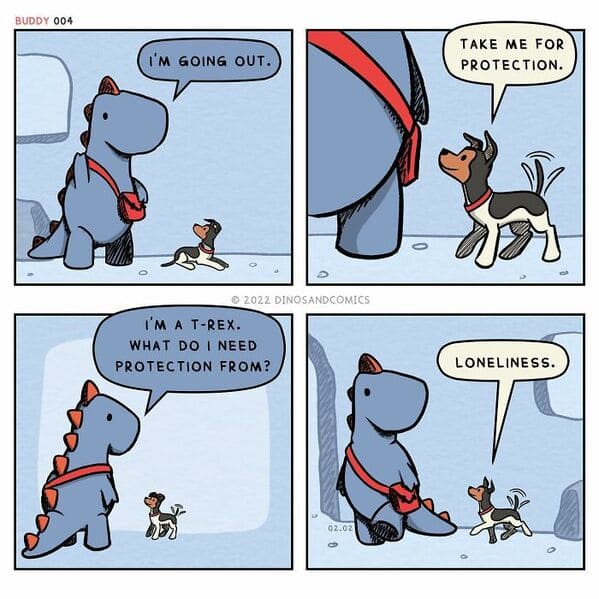 15.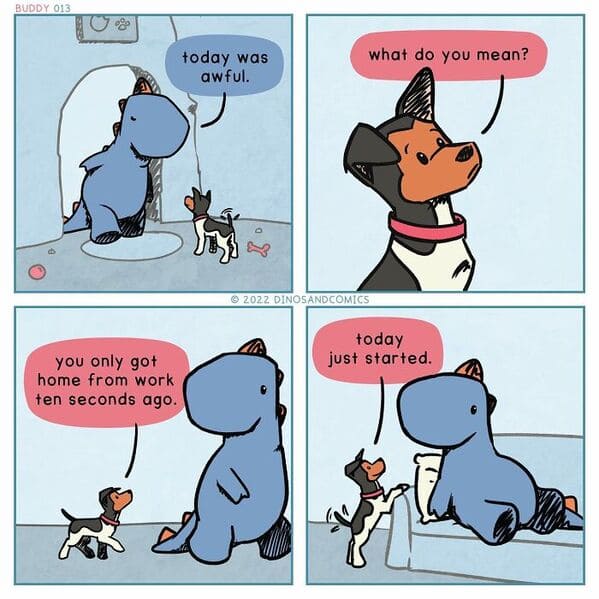 16.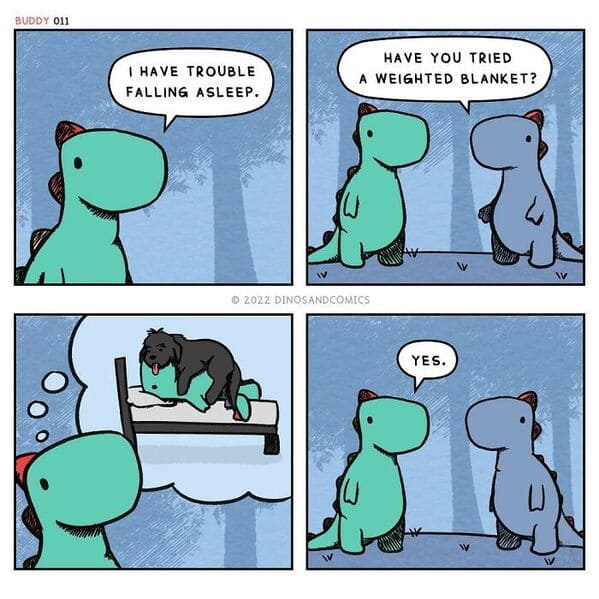 17.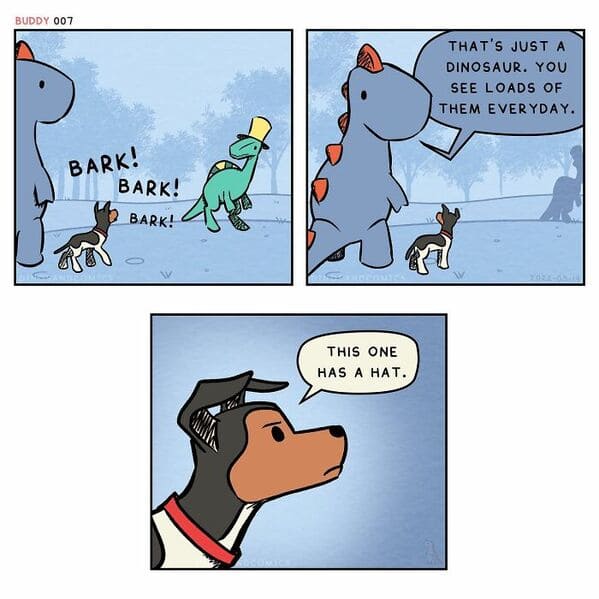 18.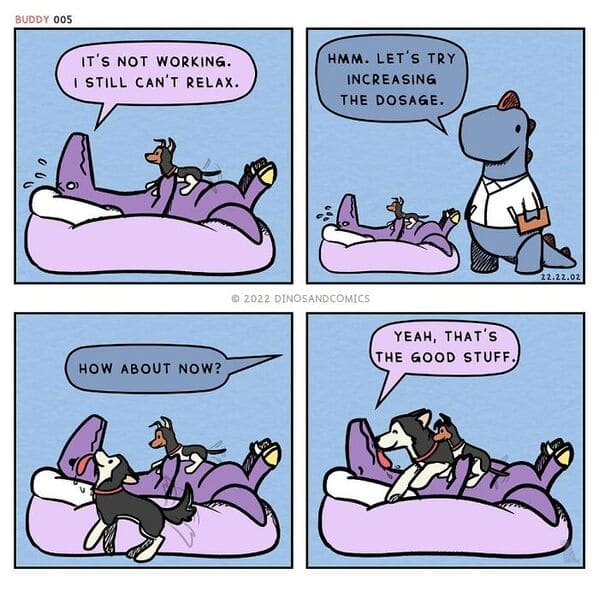 19.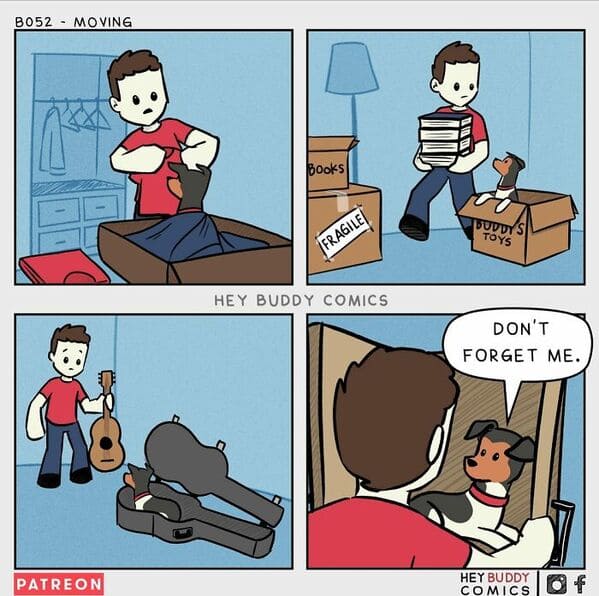 20.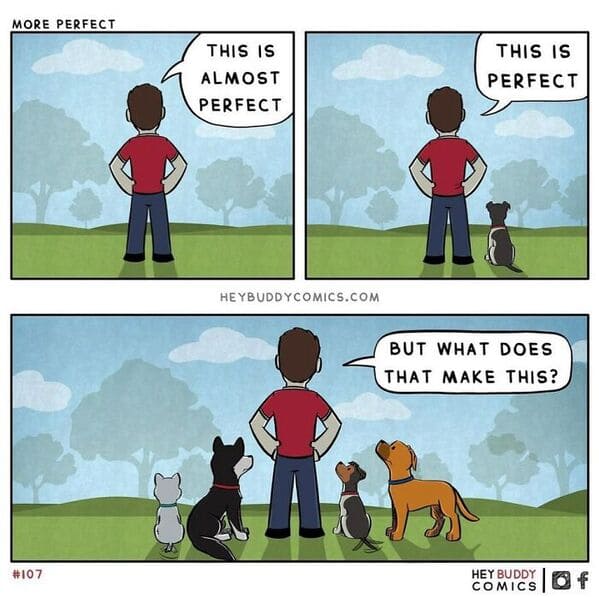 21.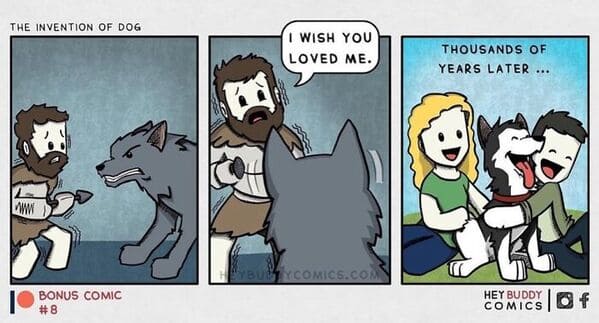 22.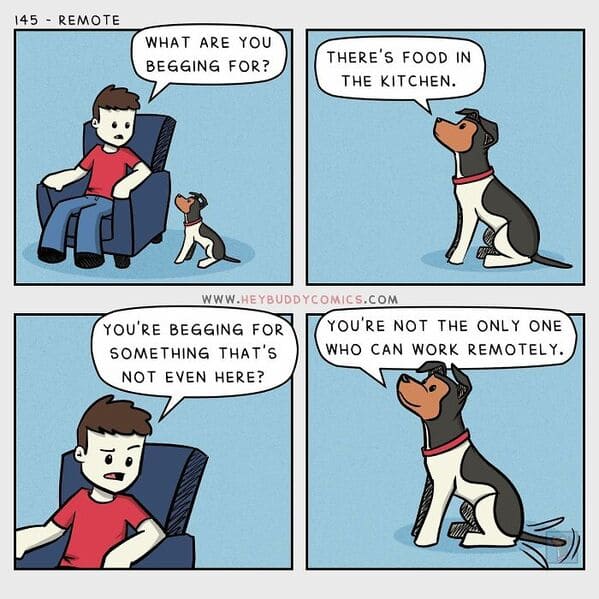 23.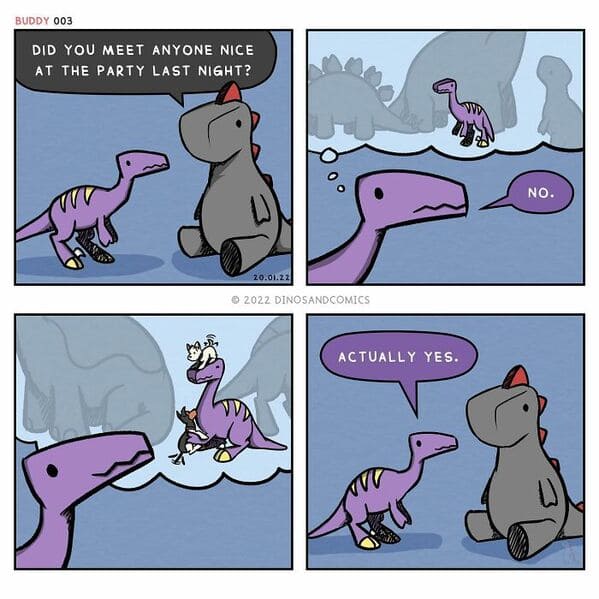 24.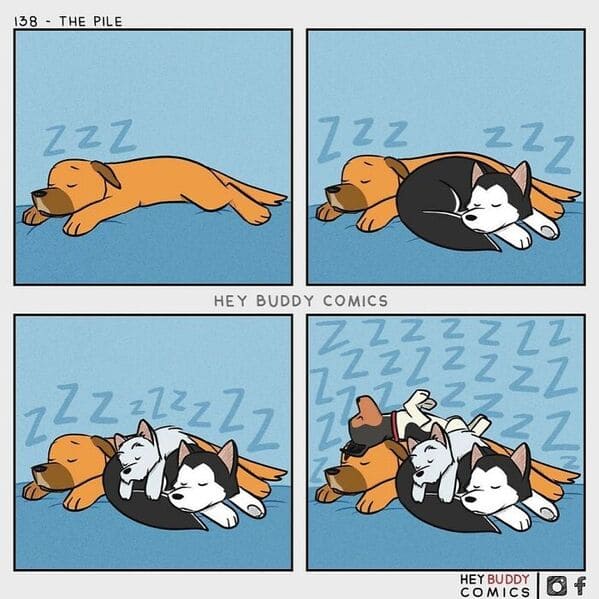 25.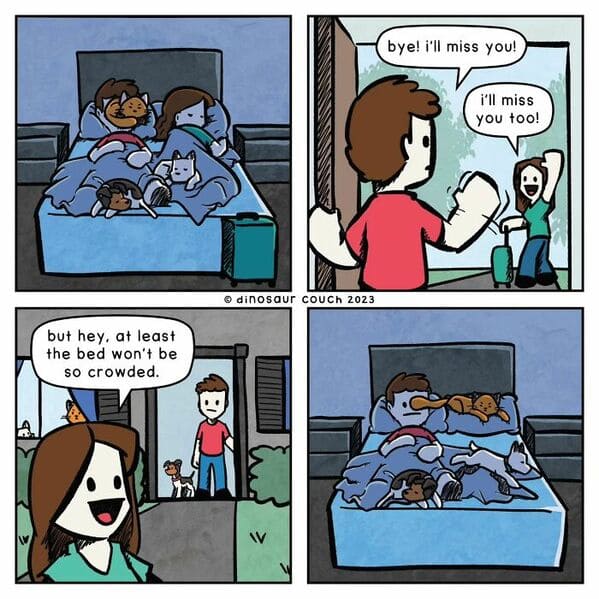 26.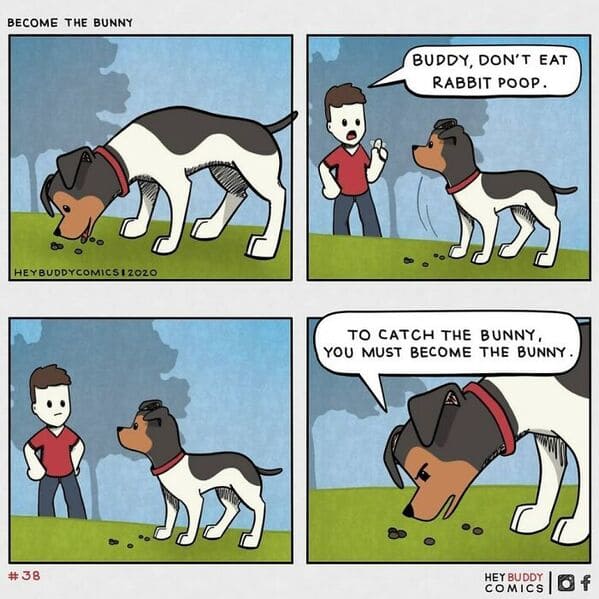 27.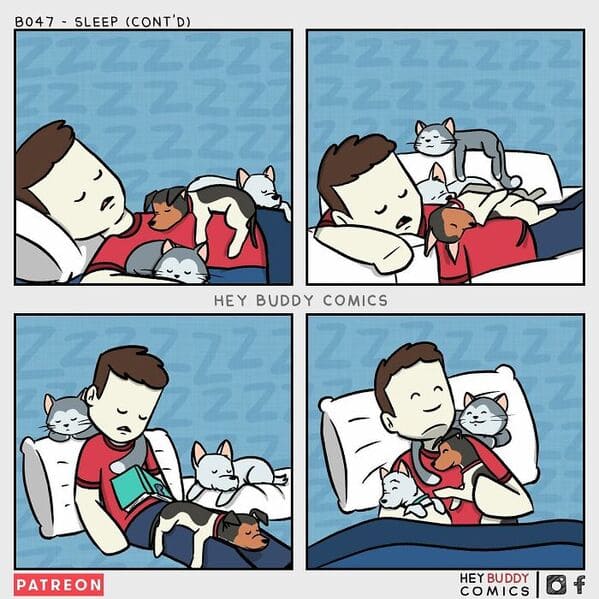 28.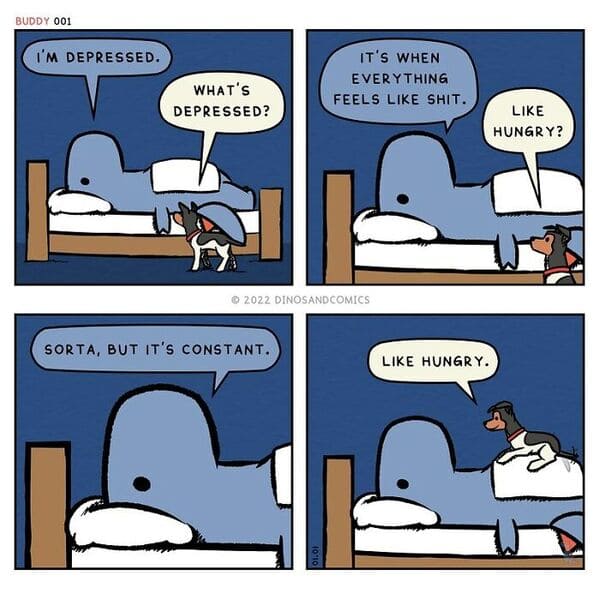 29.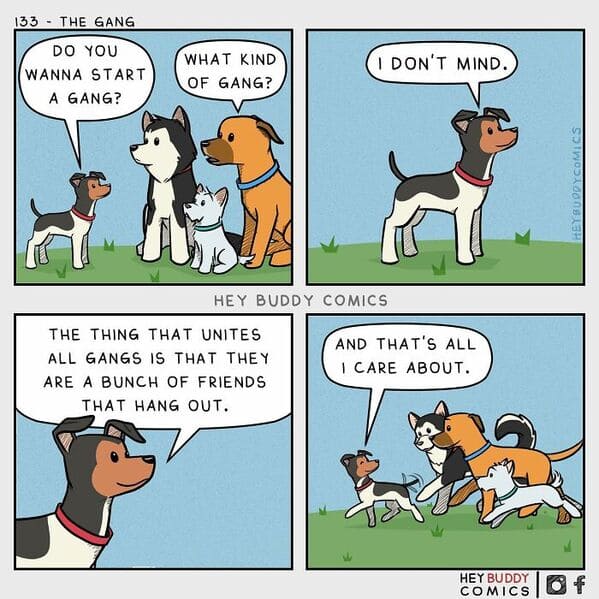 30.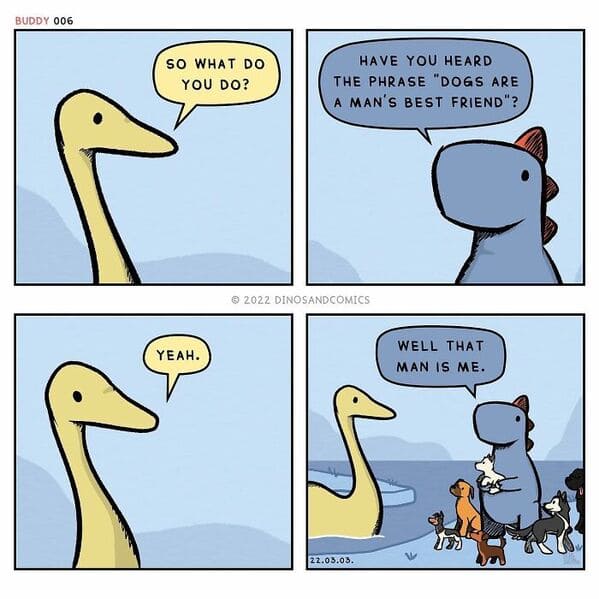 31.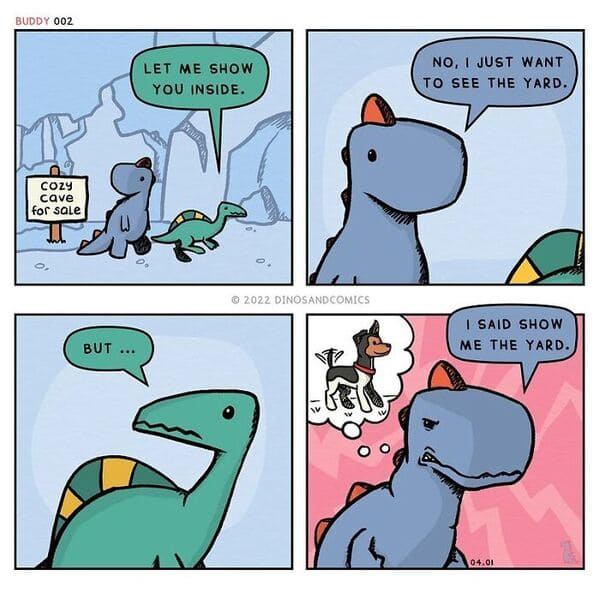 32.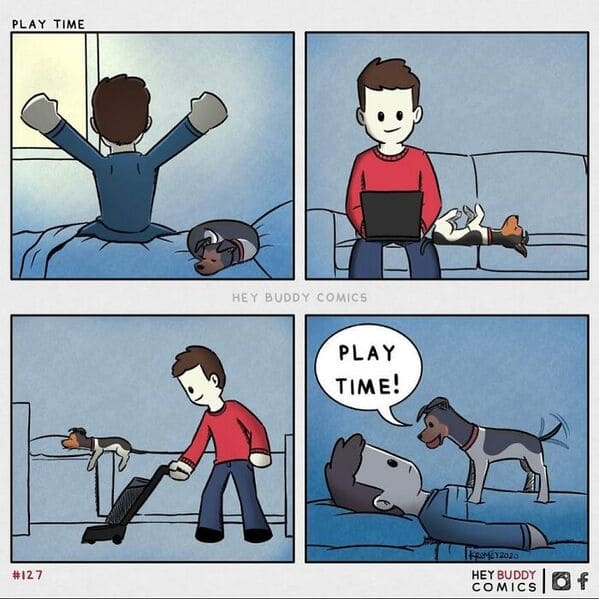 33.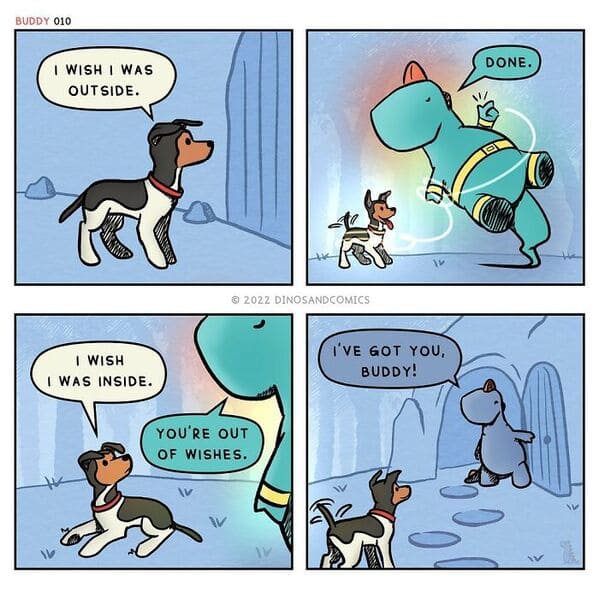 34.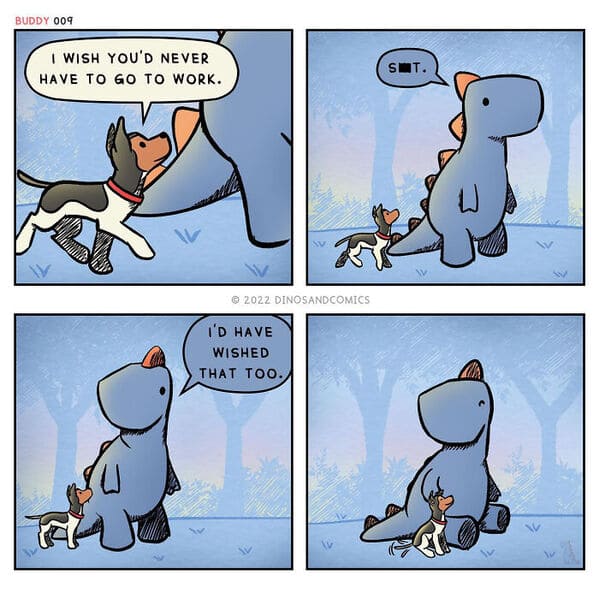 35.