Steve Nelson, a.k.a. SNELSE, isn't just some guy doodling in a notebook during a boring conference call—though let's be honest, we've all been there. This Brighton-based comedy writer and illustrator has turned his knack for sharp humor and tongue-in-cheek observation into an art form that, frankly, just hits different. (Our previous posts featuring his work can be seen here and here.)
Where some artists go deep, diving into the abysmal profundities of the human condition, Steve keeps it surface-level—in the best way. He's like the guy who shows up to the party and tells jokes so on point that you don't realize how much you needed the levity until you're midway through your third laugh-snort.
In a digital landscape cluttered with political vitriol, pseudo-wisdom, and influencers who influence only God-knows-what, Steve's comics are a refuge. They're the double-shot espresso of humor: small, concentrated, and a jolt to your system that says, "Hey, life's too absurd to take seriously all the time."
So if you're in need of a laugh that's rooted more in 'aha' than 'haha,' let Steve Nelson be your go-to. He's got the kind of humor that doesn't just tickle your funny bone; it gives it a firm, knowing nod. Check out his comics; you won't regret it. Well, unless you hate fun. In that case, carry on.
More info: Instagram (SNELSE) | Instagram (Twonks) | snelse.co.uk | twitter.com | Facebook
1.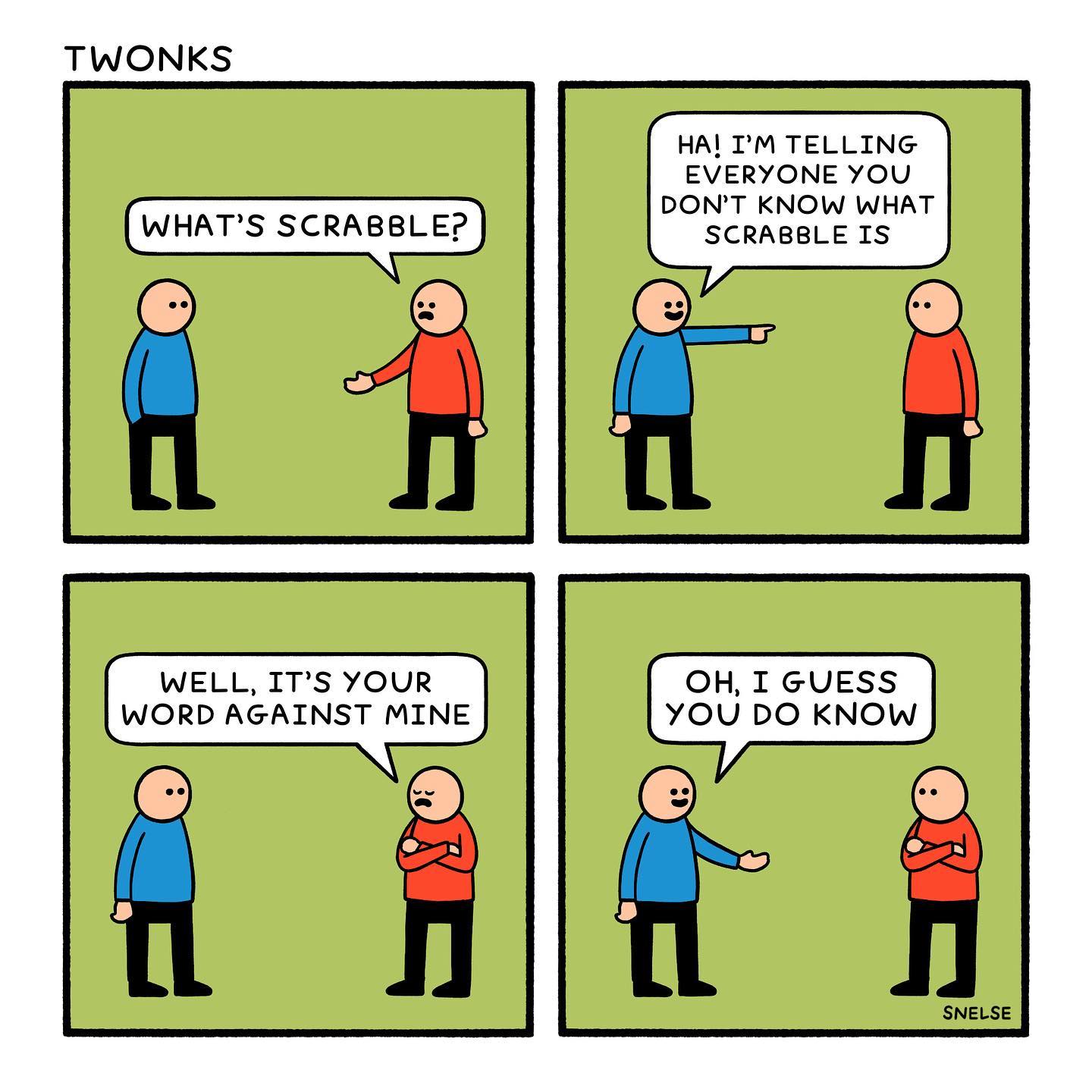 Instagram
2.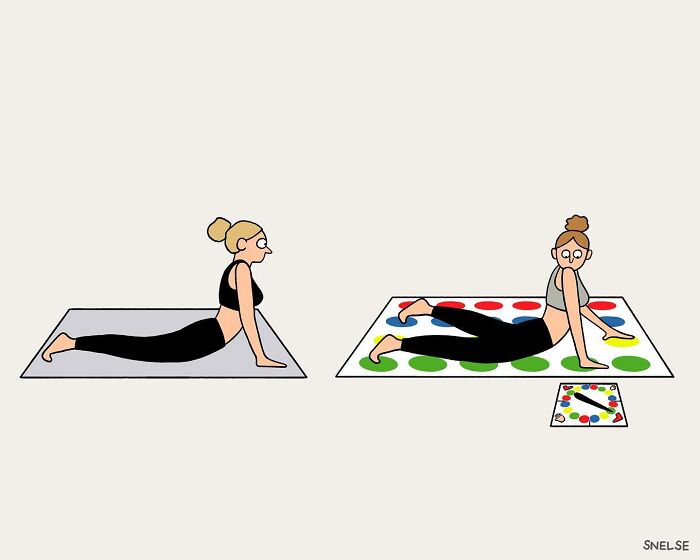 Instagram
3.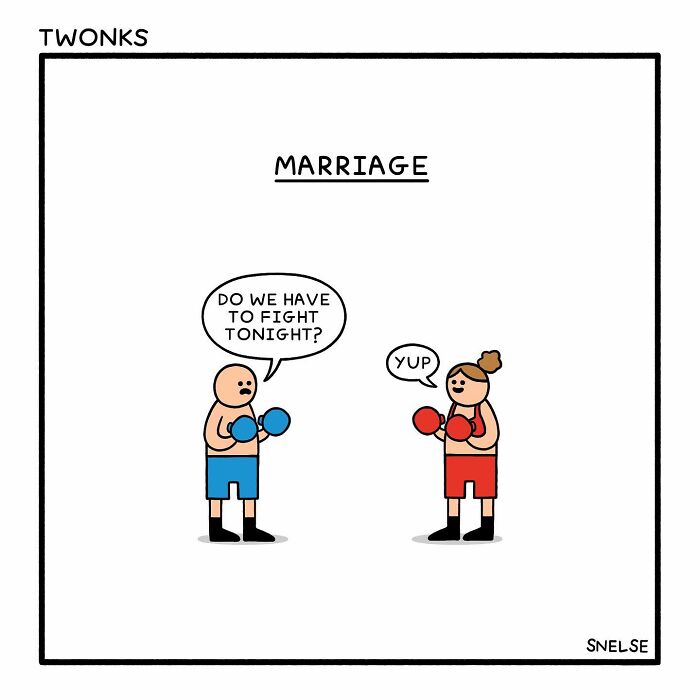 4.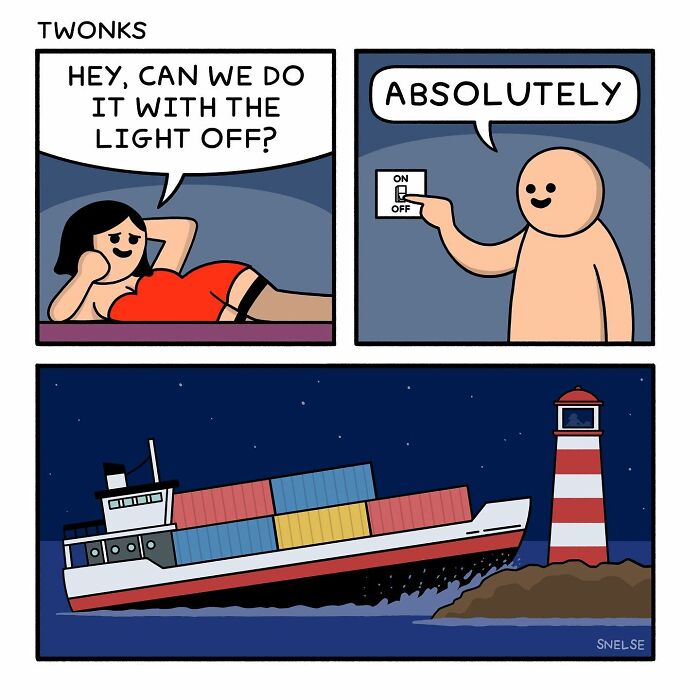 Instagram
5.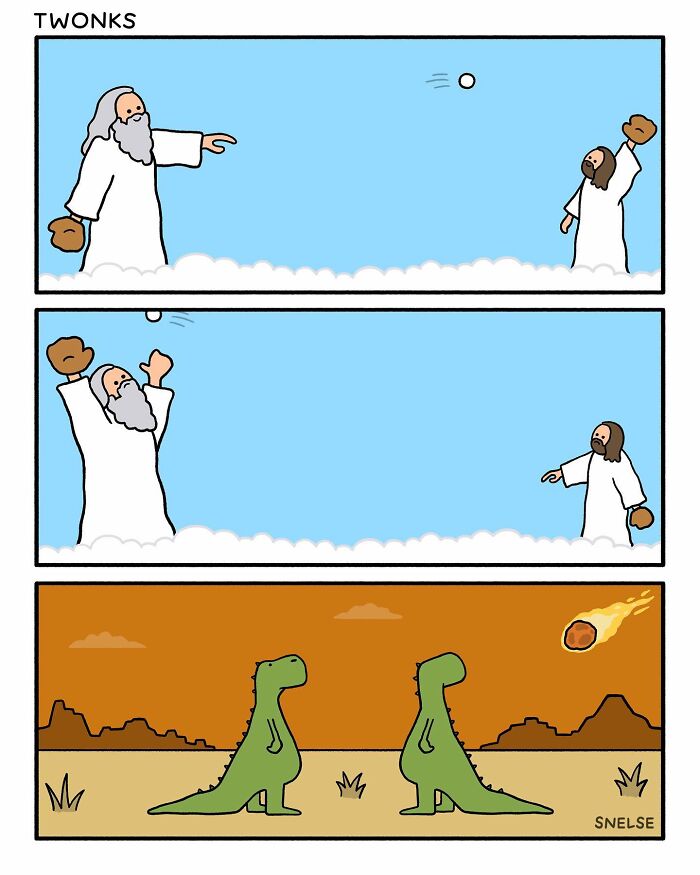 6.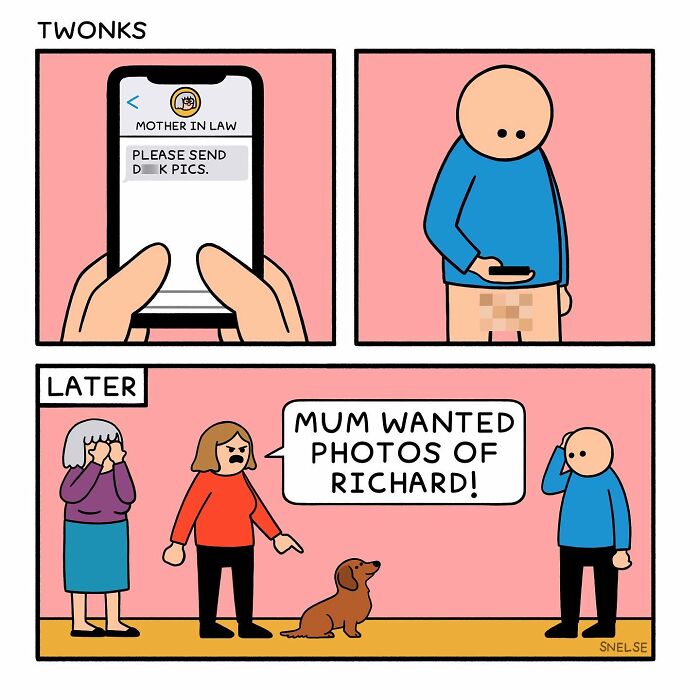 7.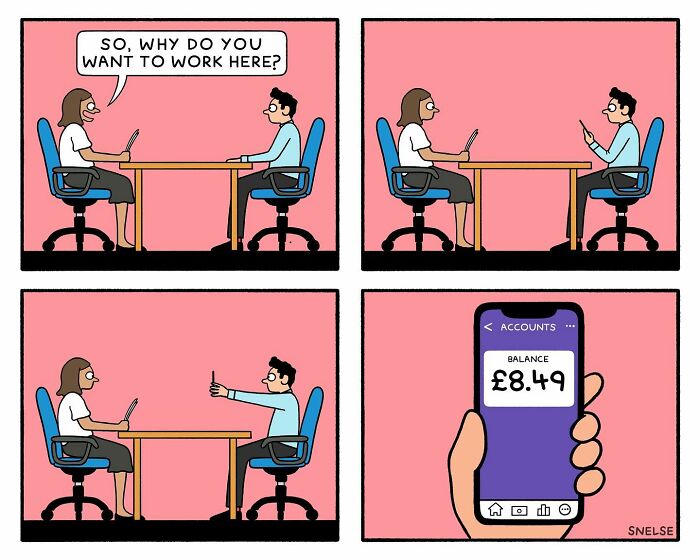 8.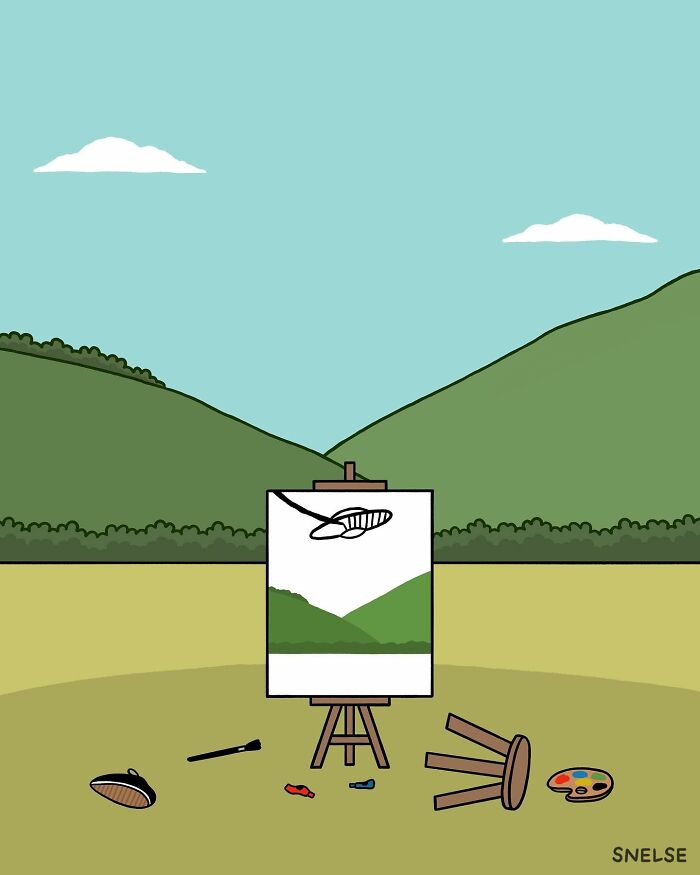 Instagram
9.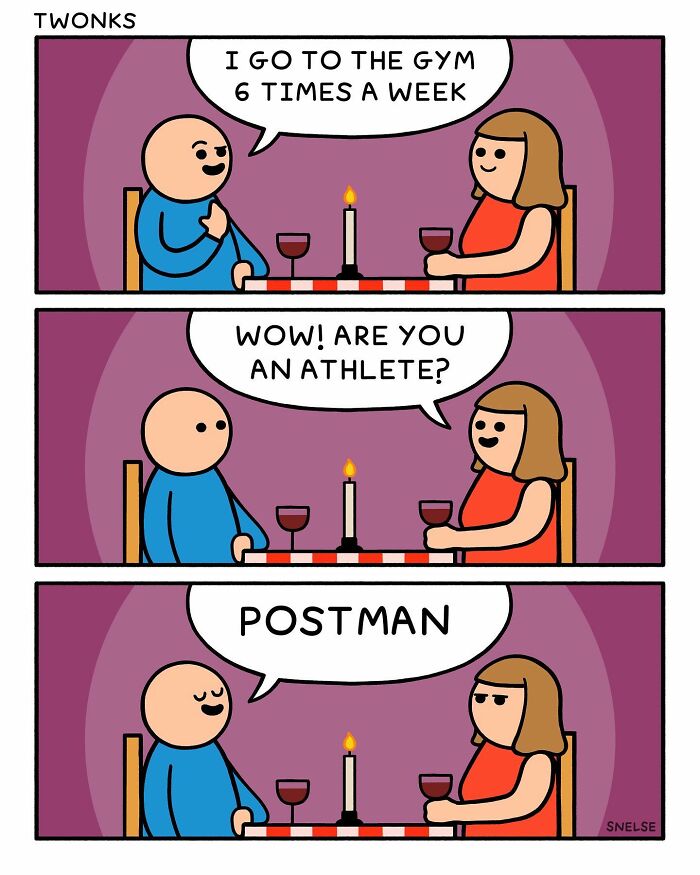 Instagram
10.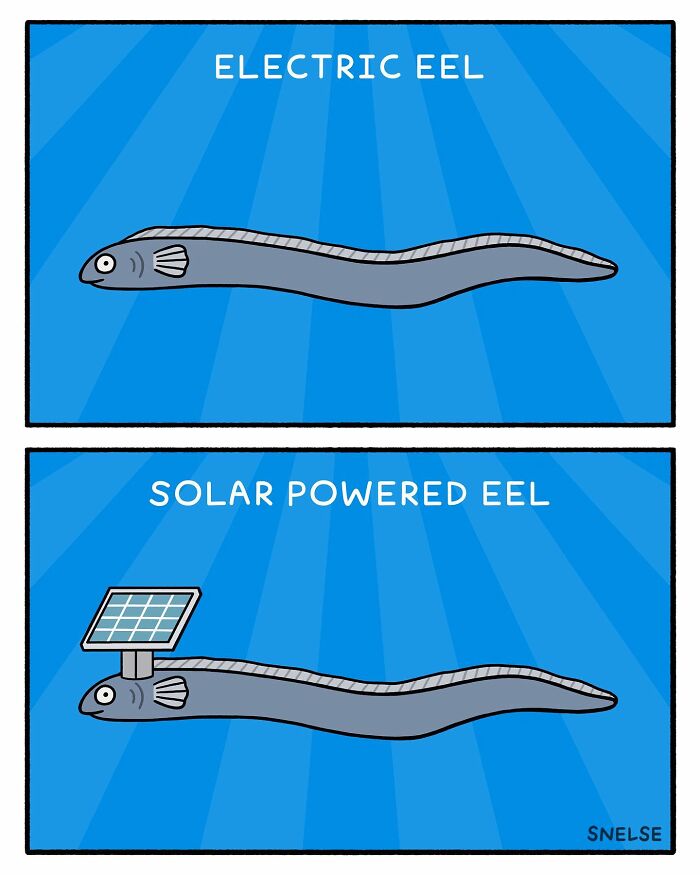 11.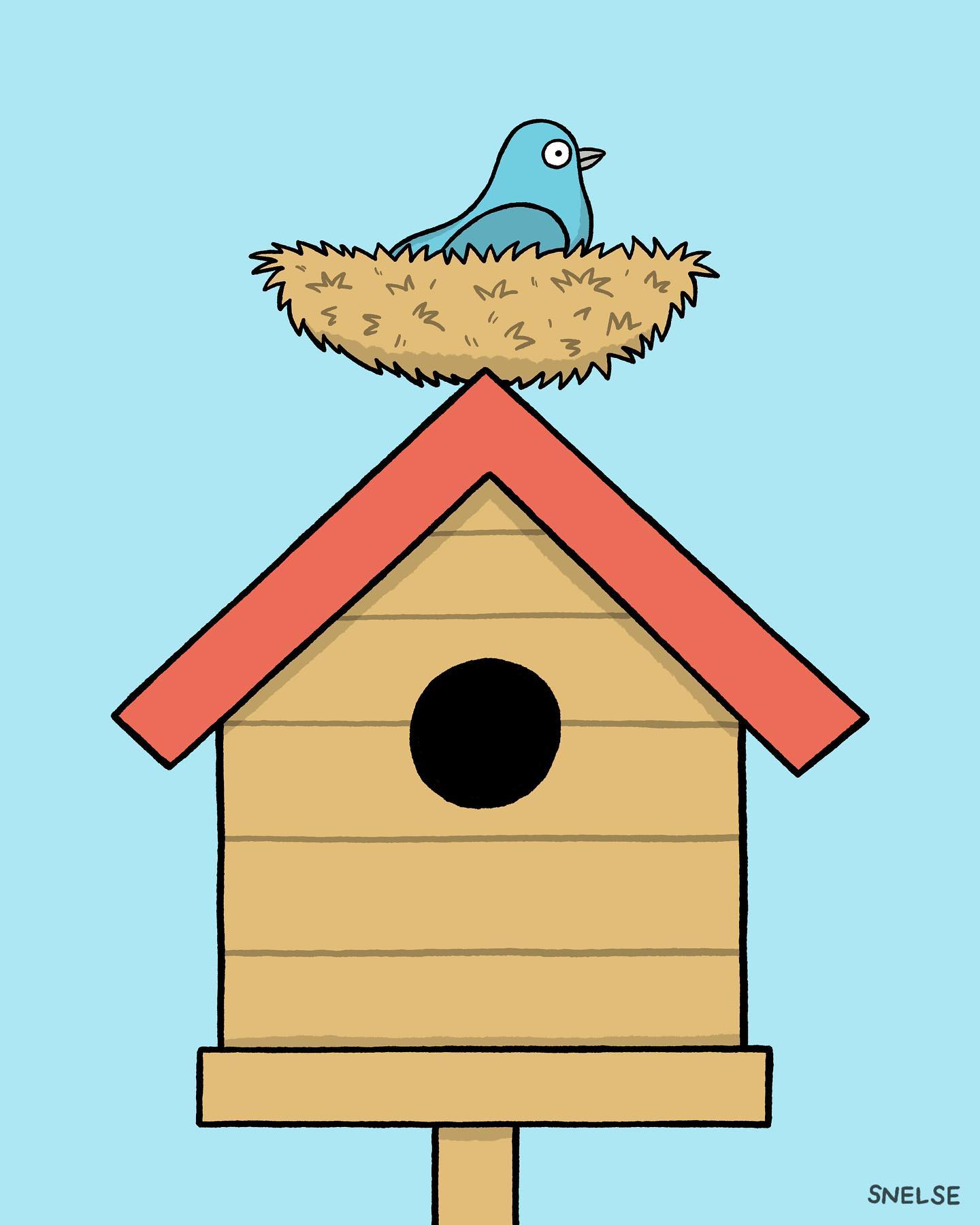 12.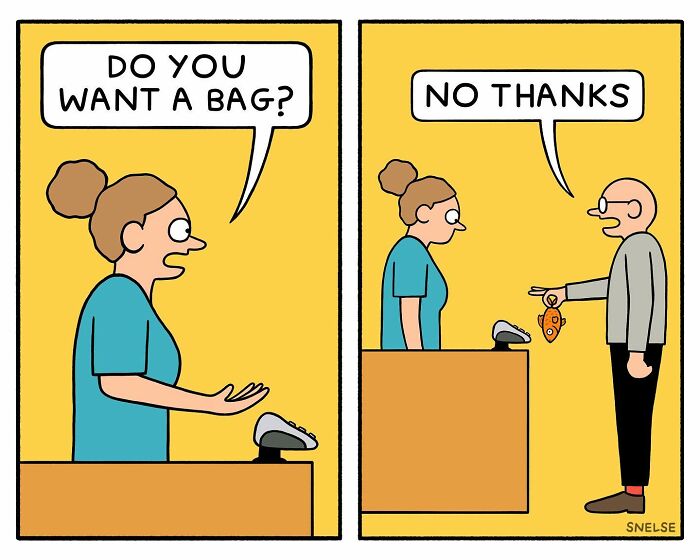 13.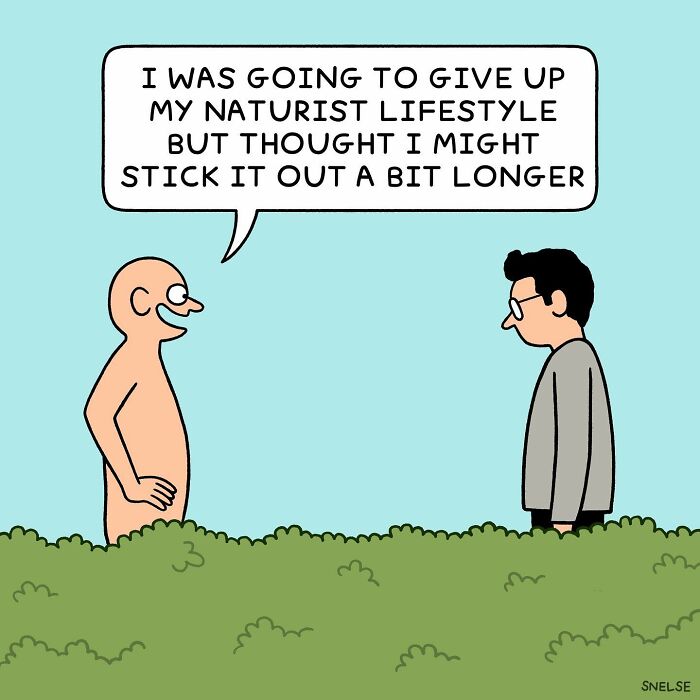 14.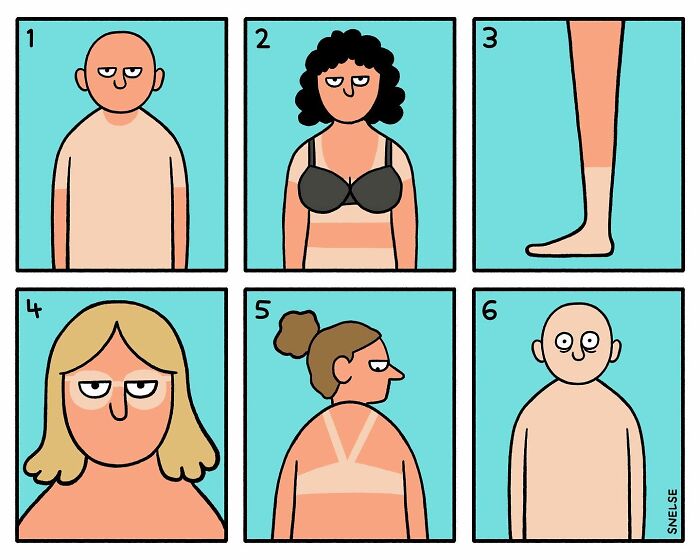 15.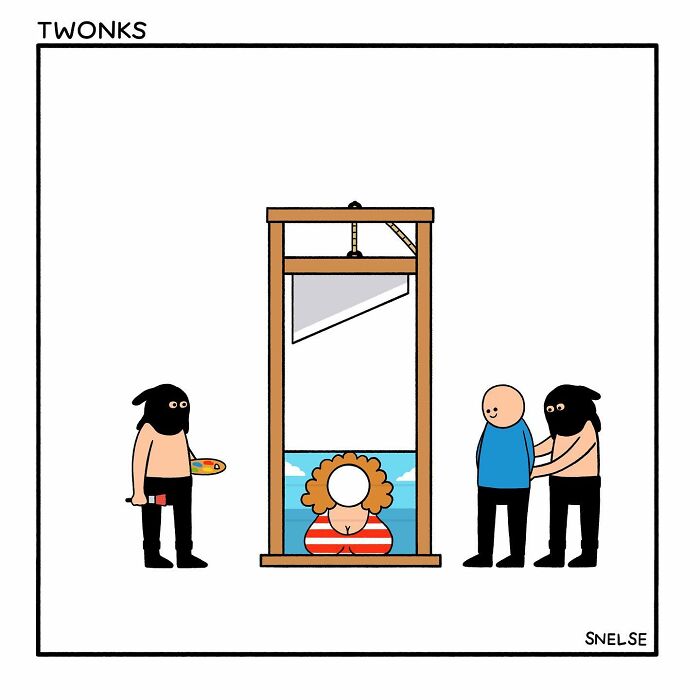 16.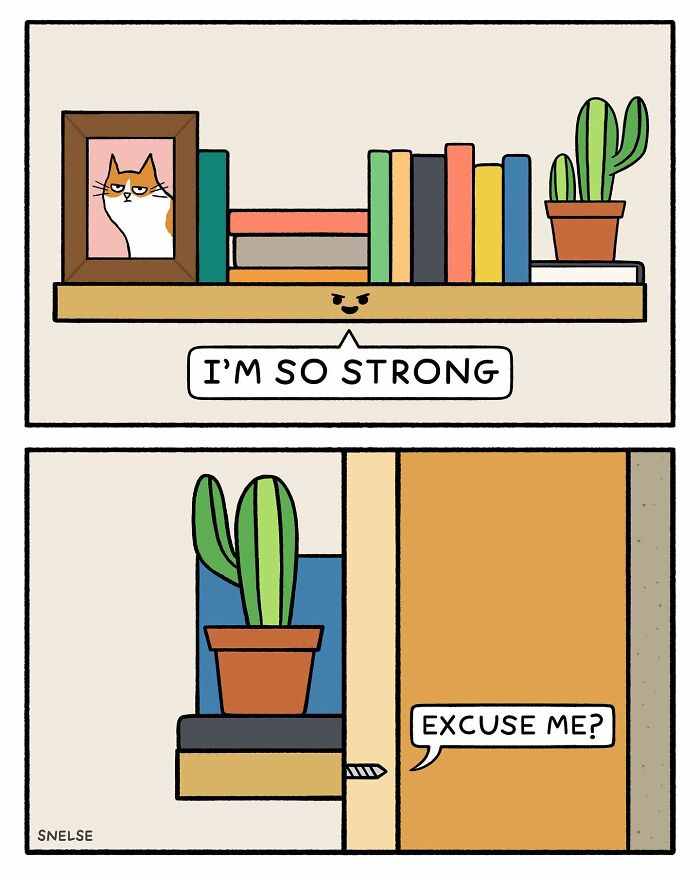 17.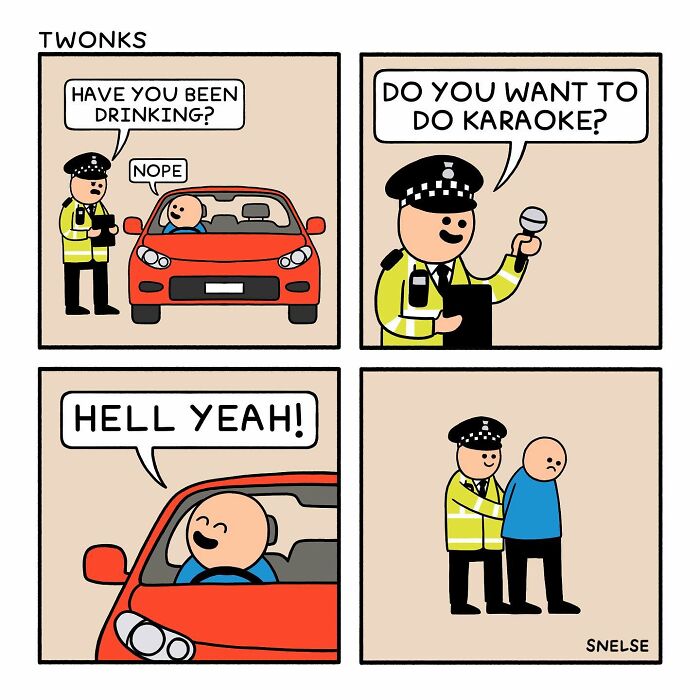 18.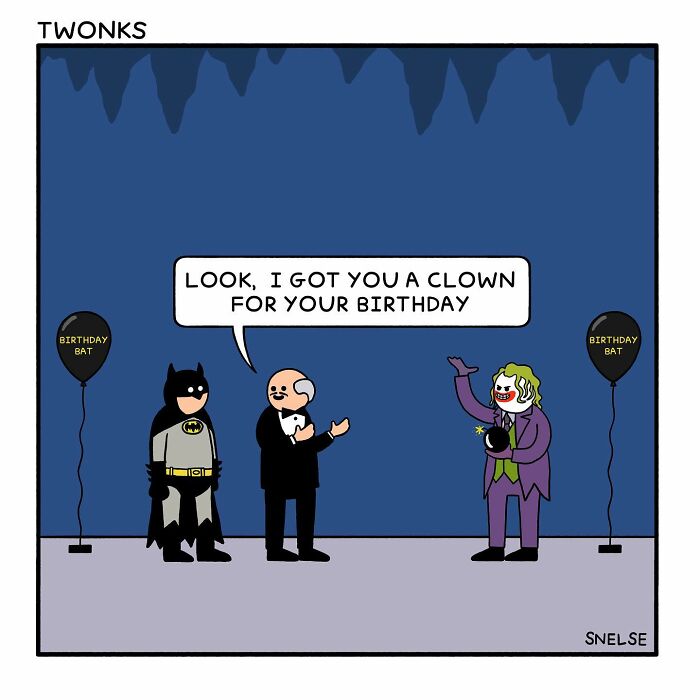 19.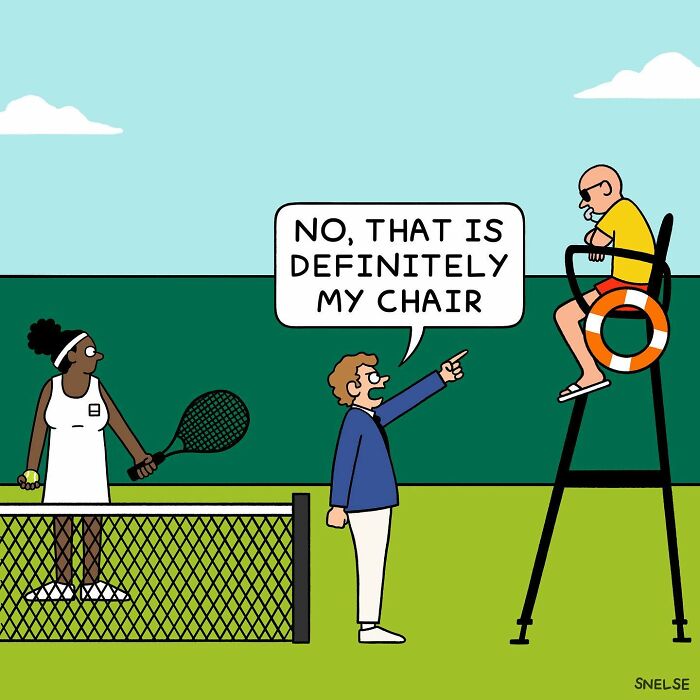 20.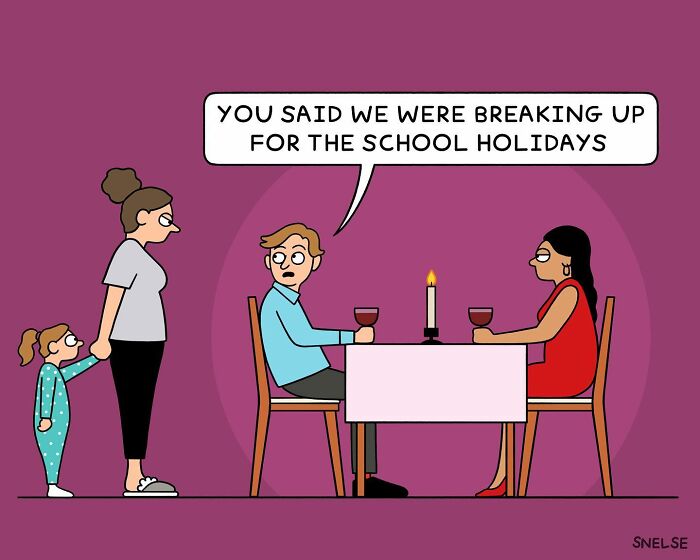 21.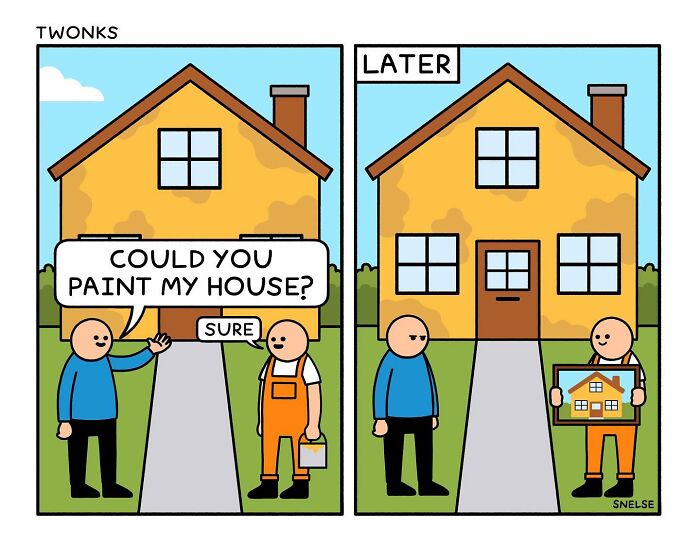 22.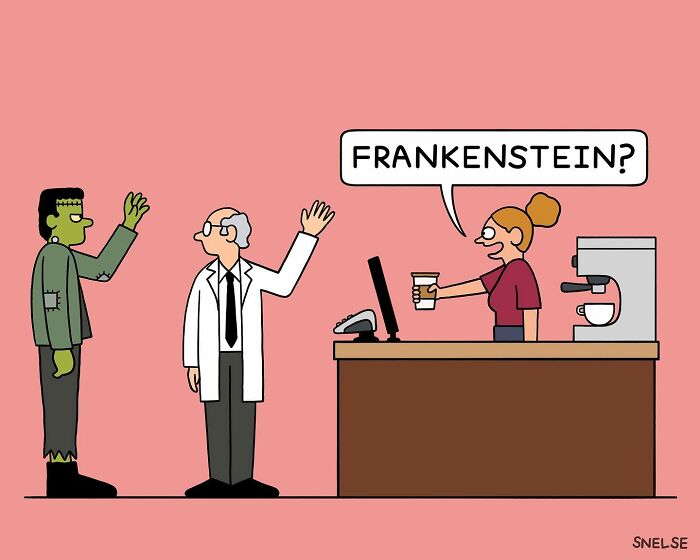 23.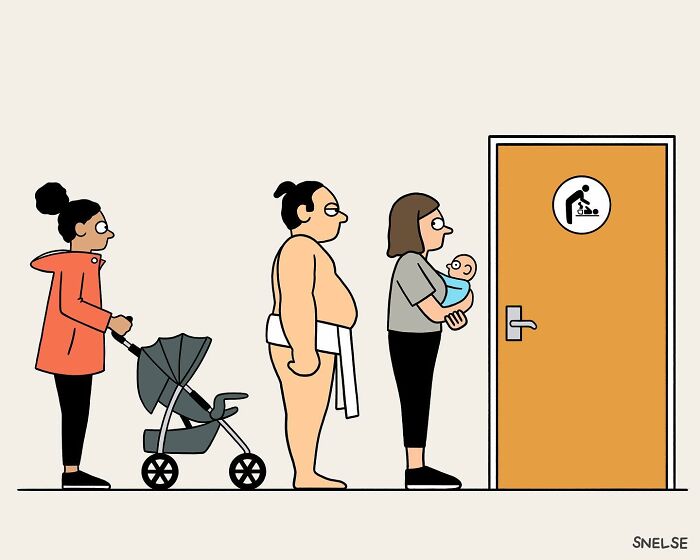 24.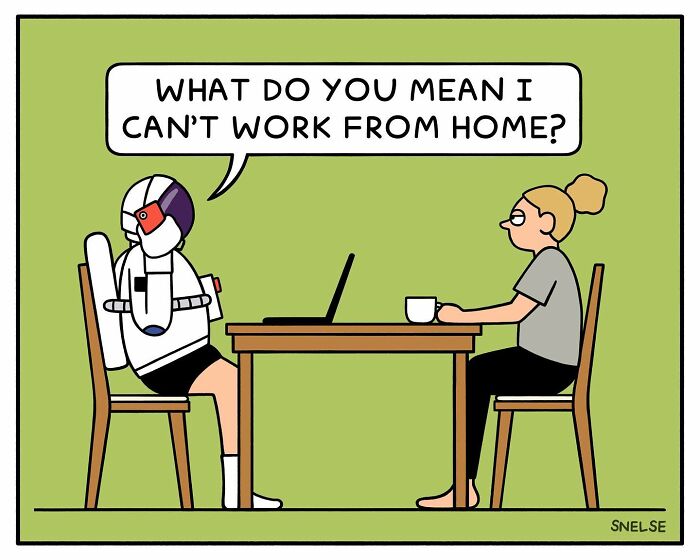 25.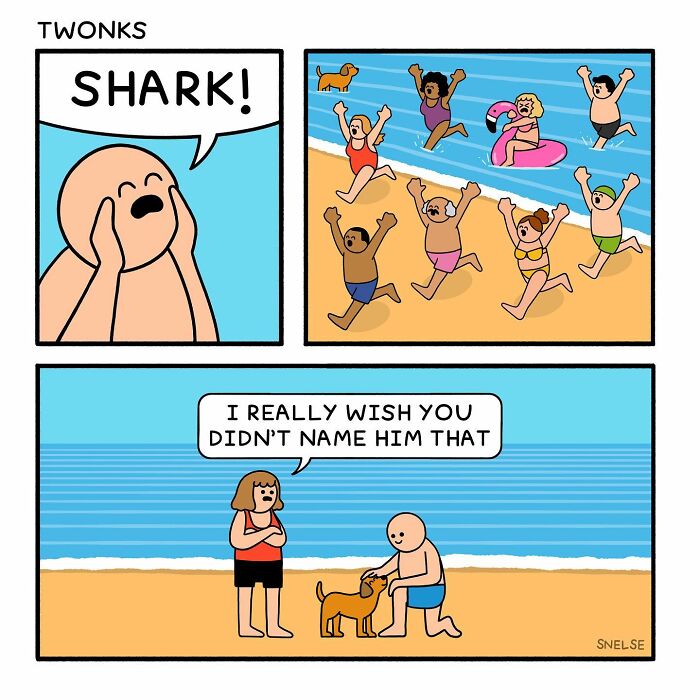 26.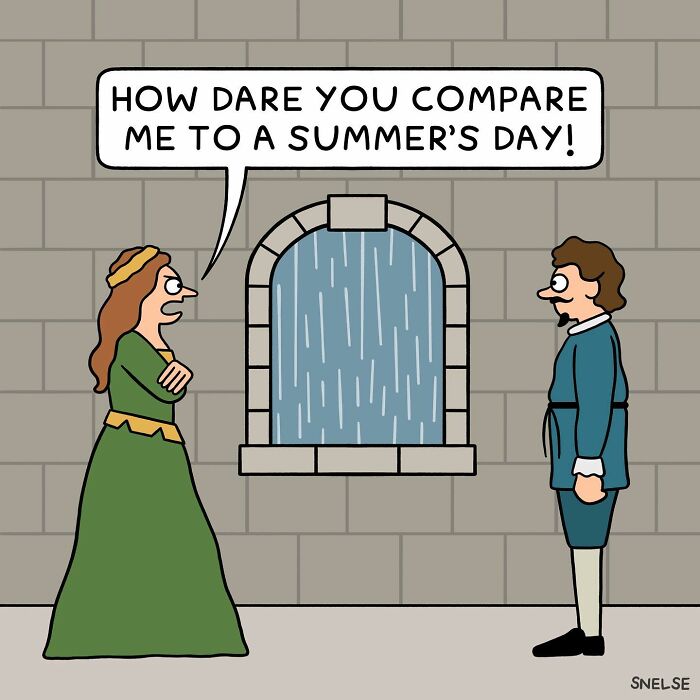 27.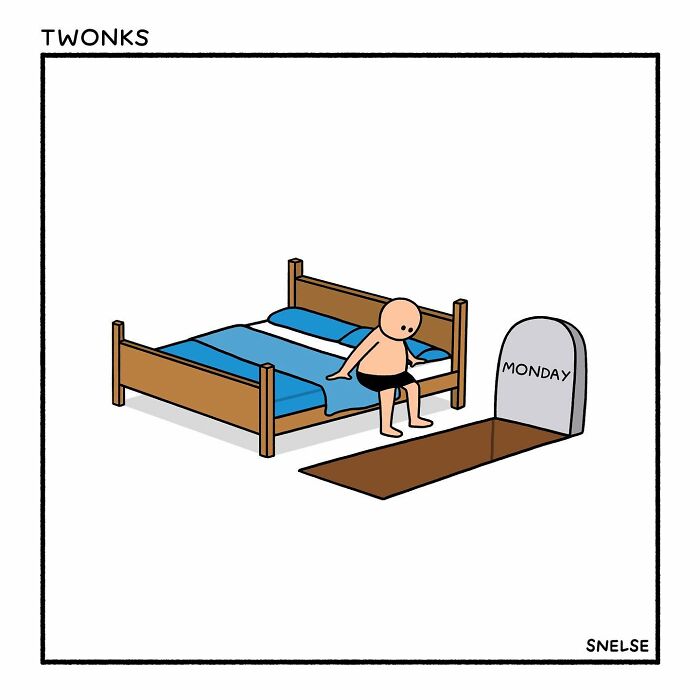 28.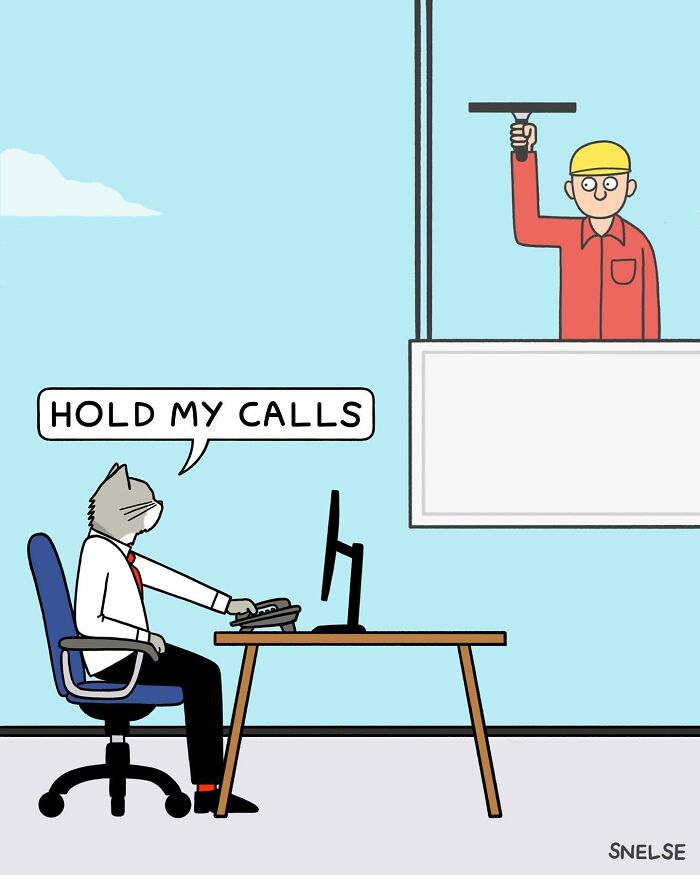 29.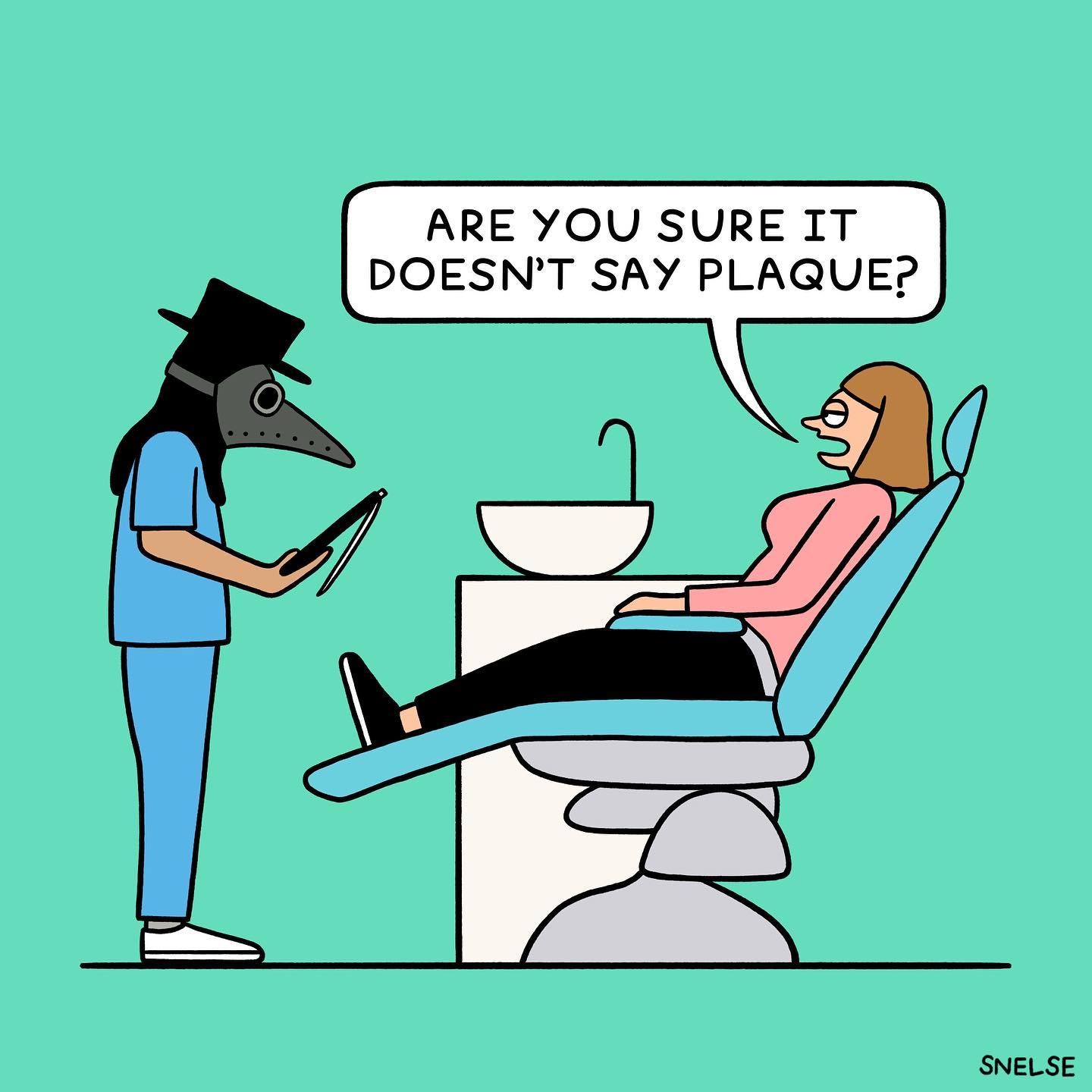 30.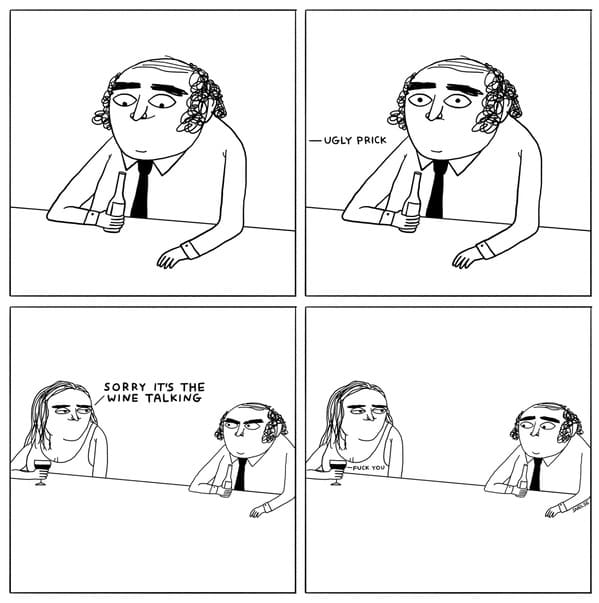 31.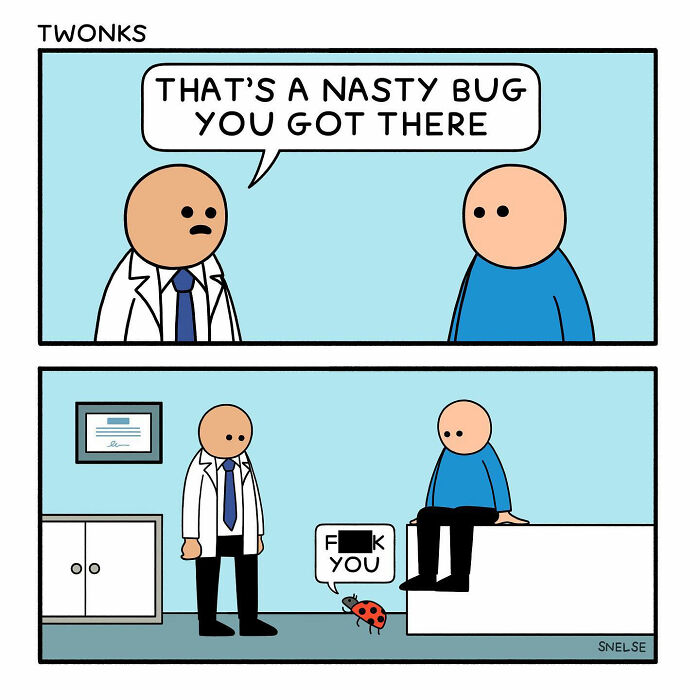 32.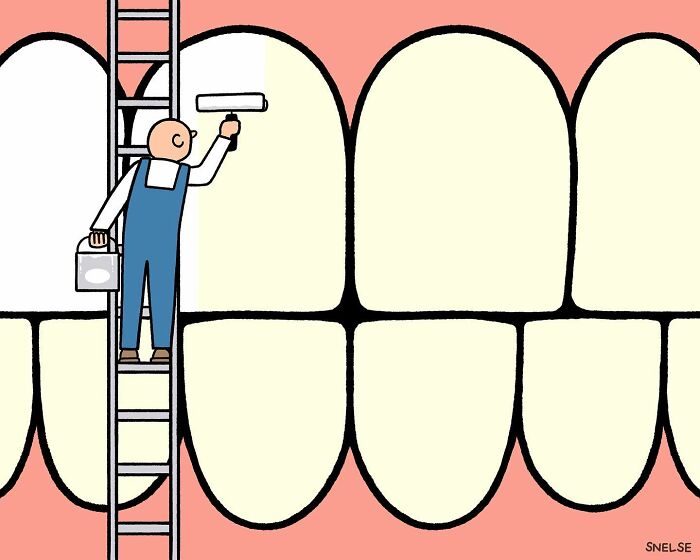 33.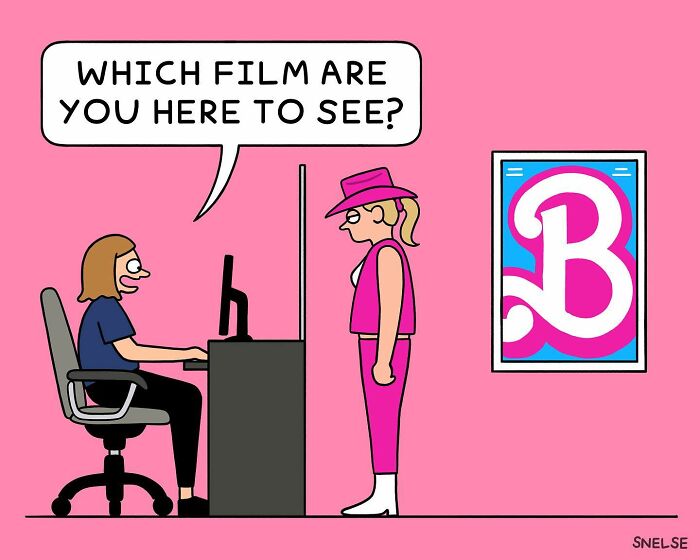 34.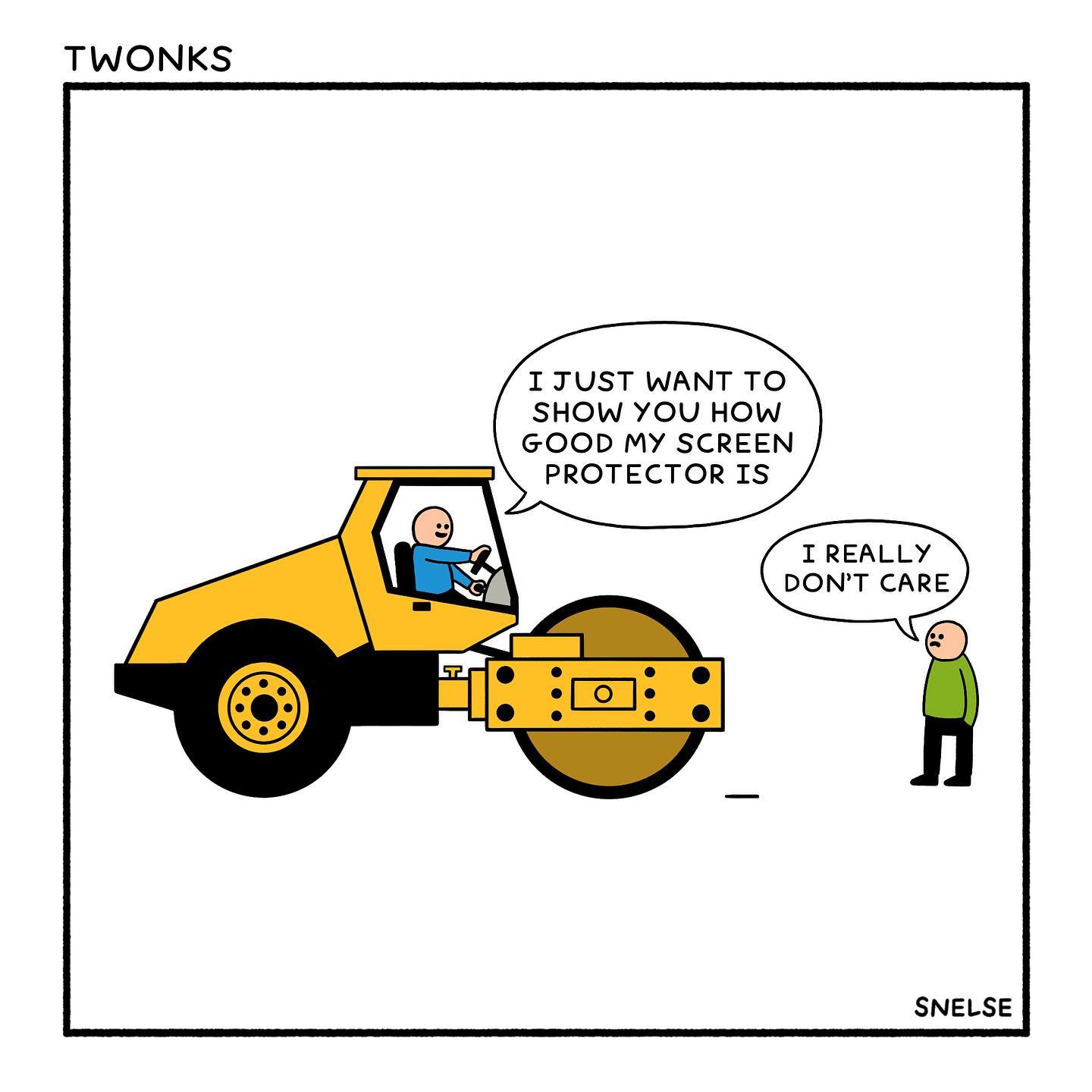 35.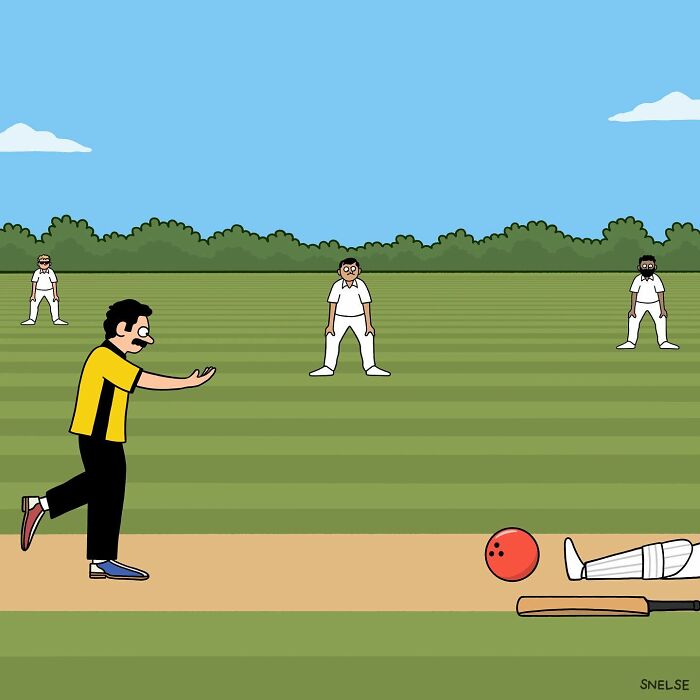 36.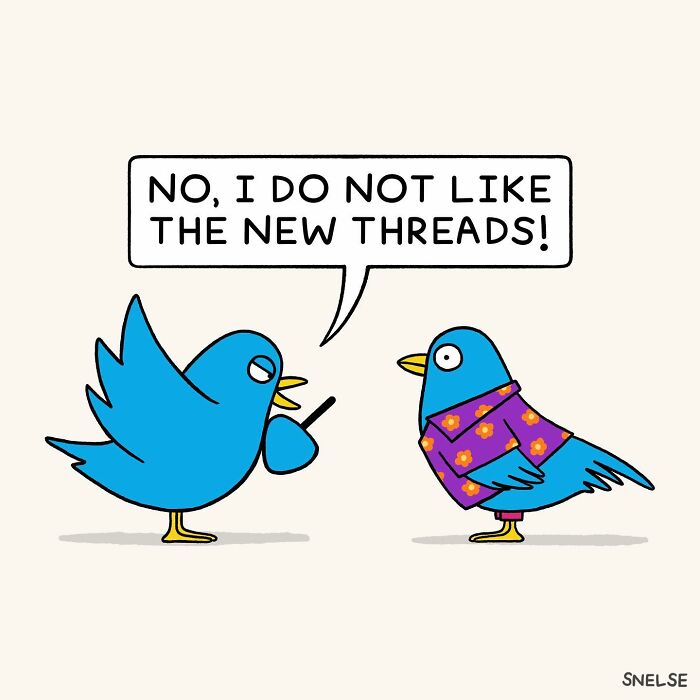 37.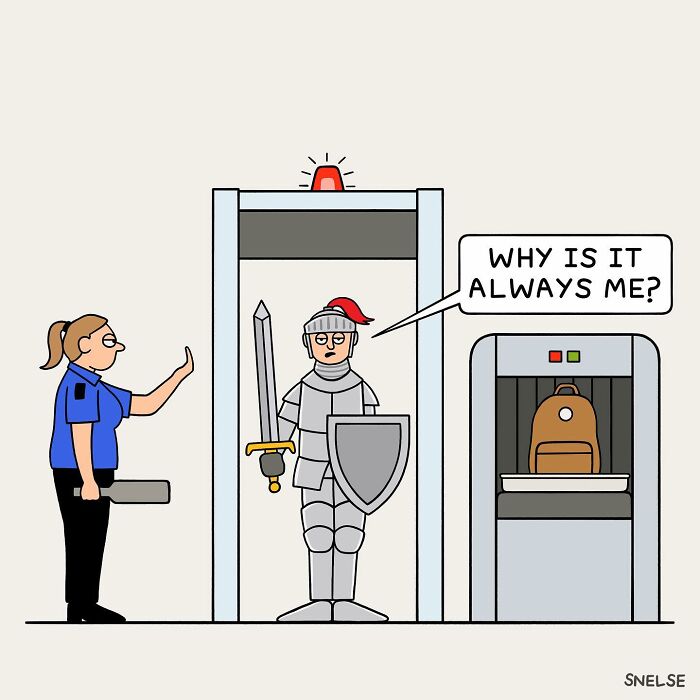 38.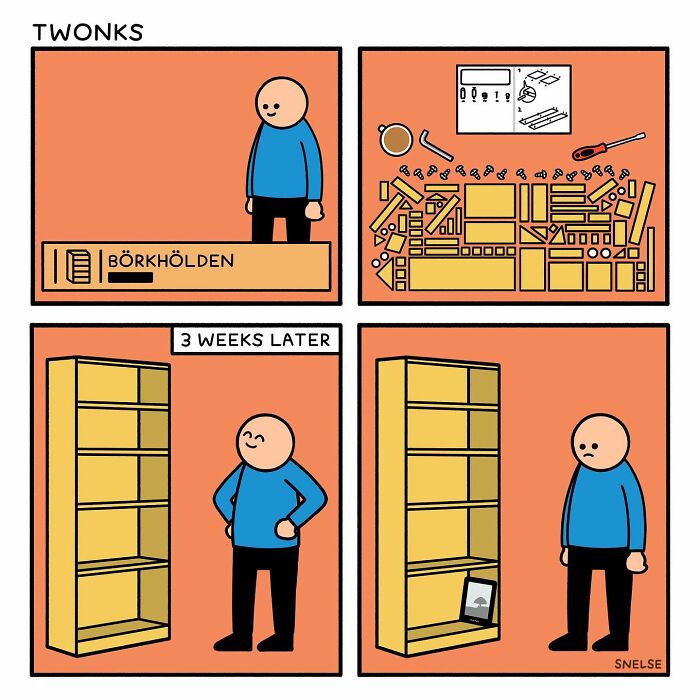 39.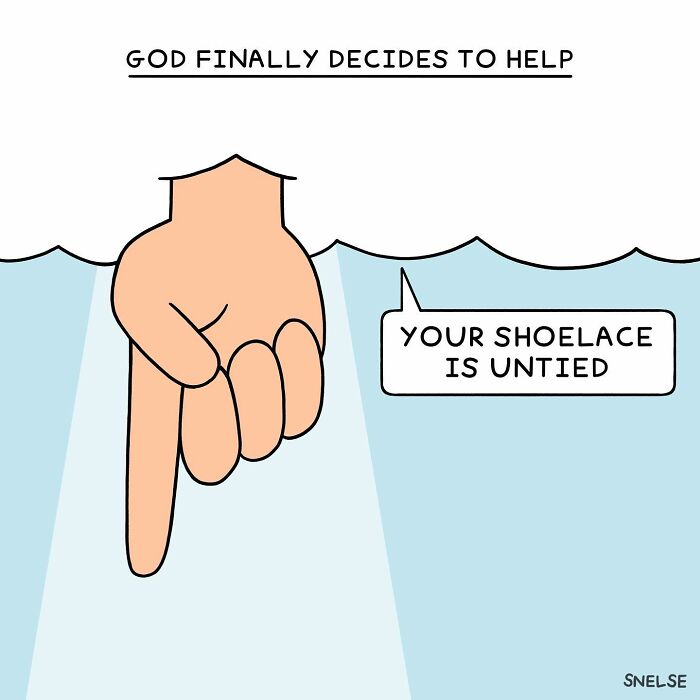 40.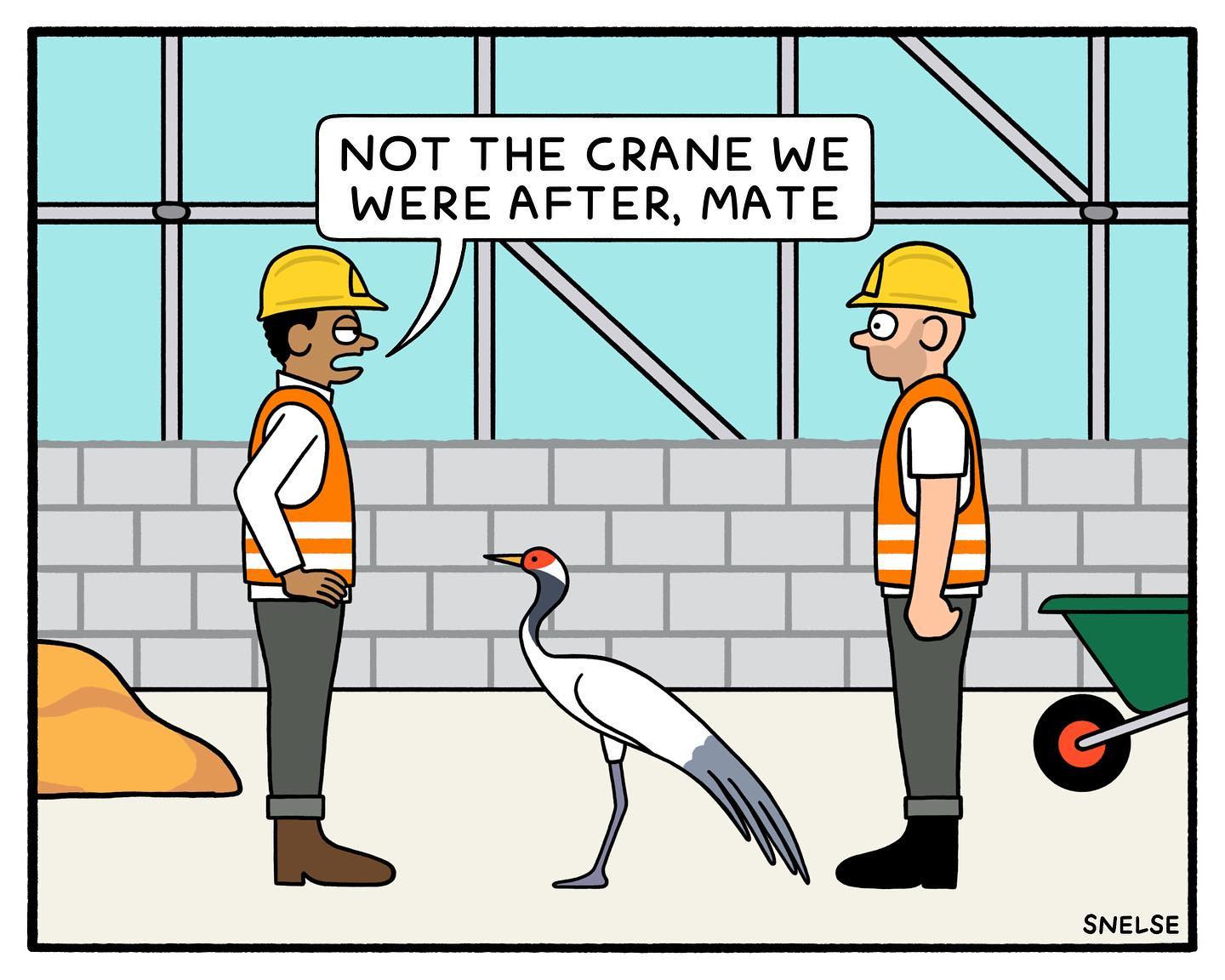 41.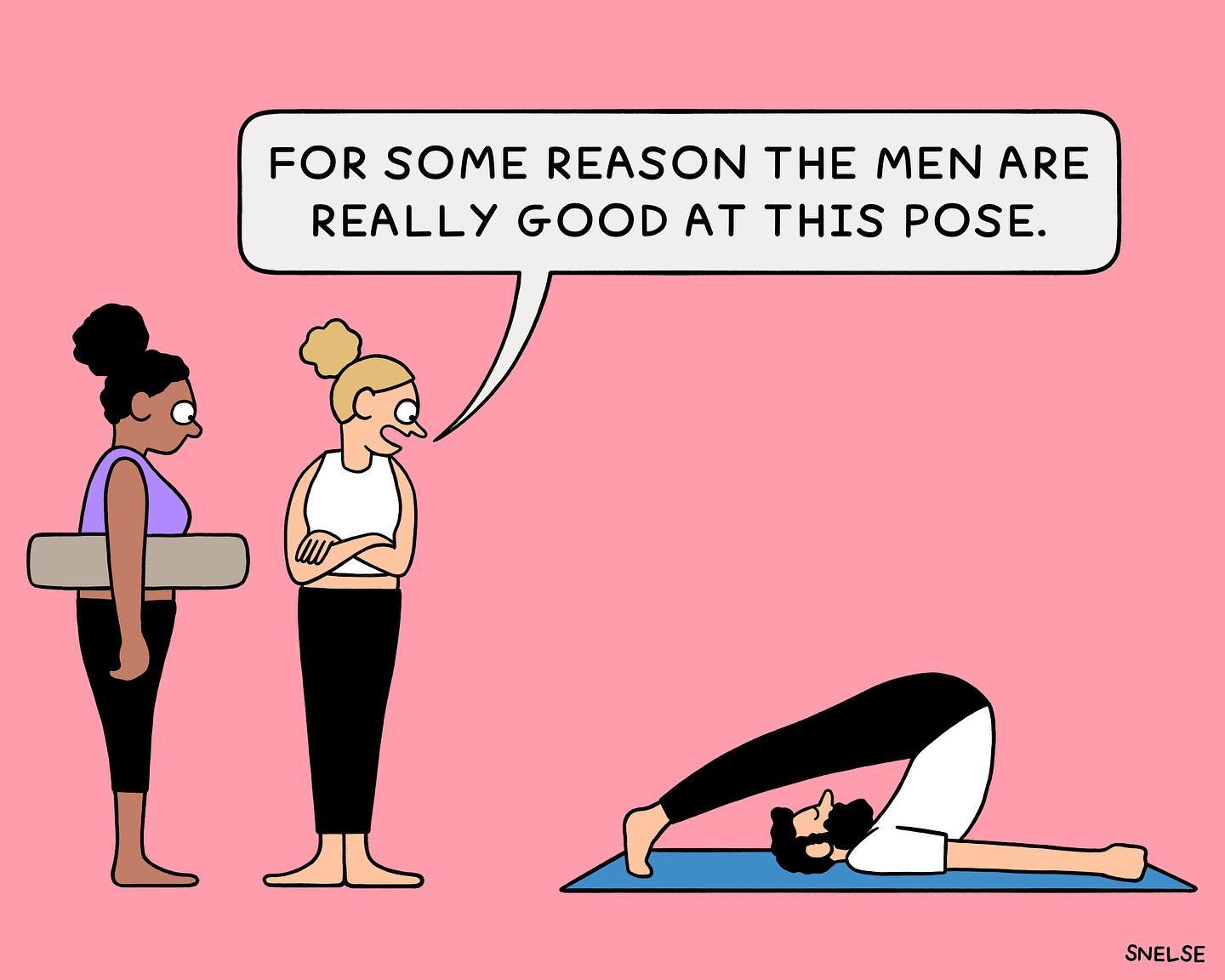 42.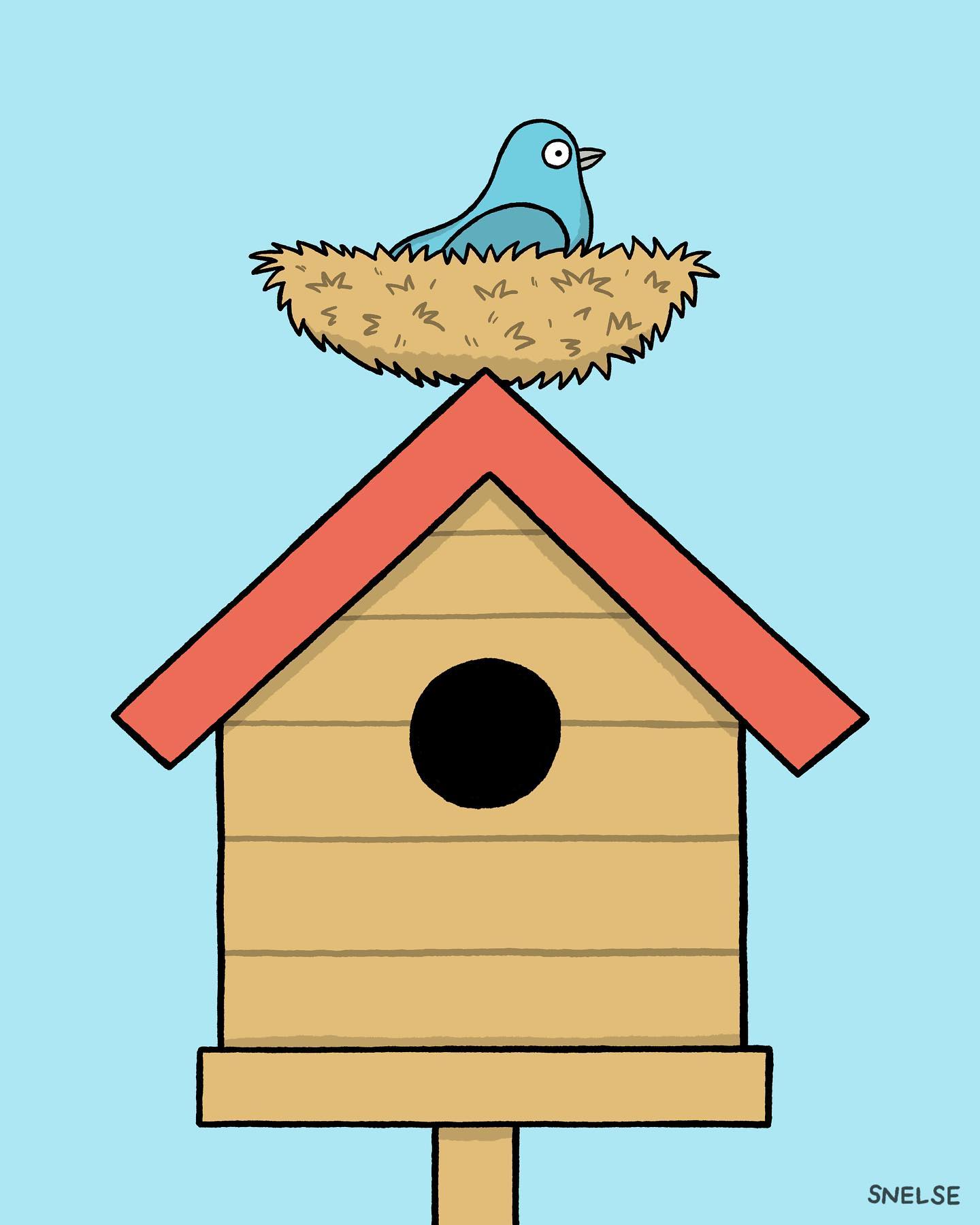 43.