Twitter user @c0wbitch recently tweeted about how she used to pay a homeless man in Austin $15 to watch her car, and her story went viral.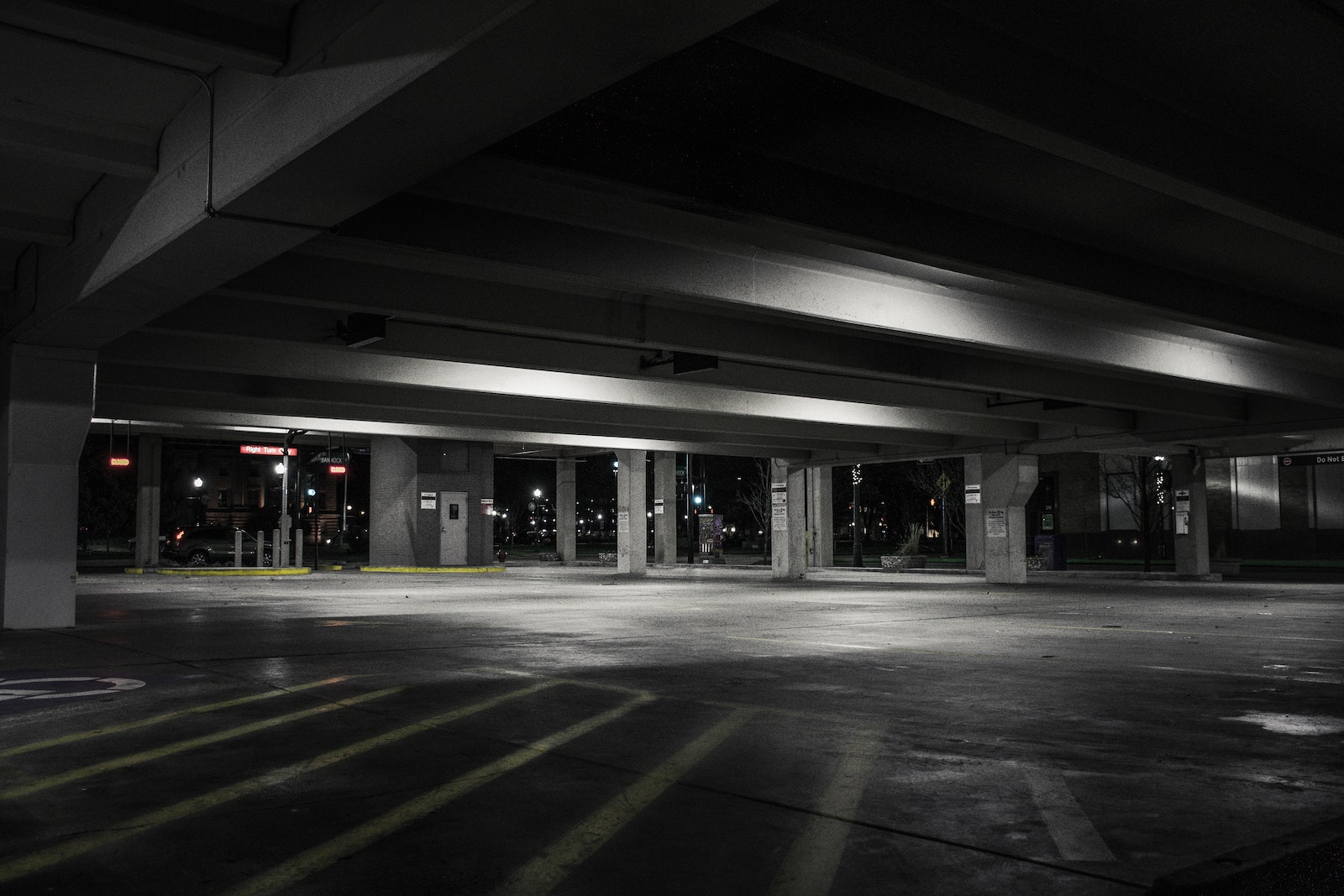 The tweet sparked a thread full of similar stories including some who even potentially knew the same person she was talking about.
Here's the tweet making the rounds on Twitter: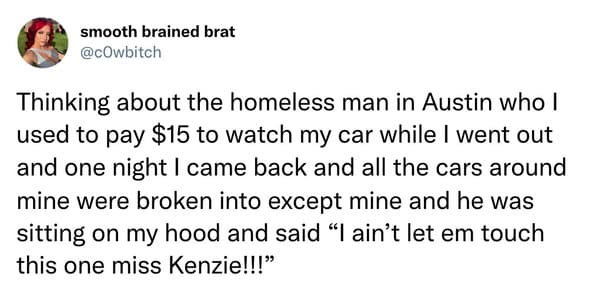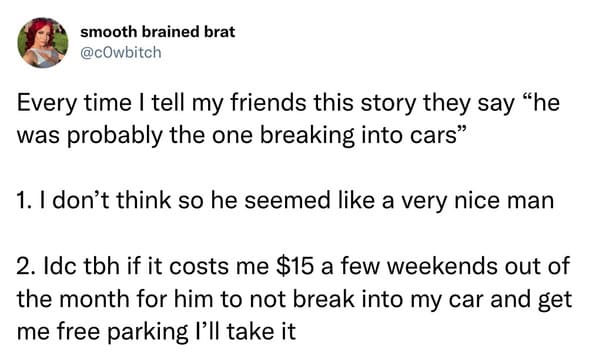 Like everything on the internet, her story received some negative responses, which she responded to: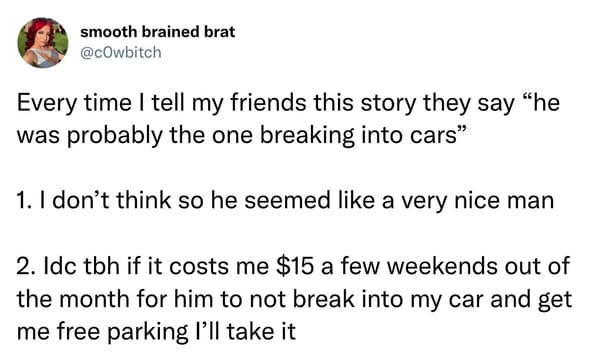 Kenzie revealed she hasn't seen him in a while, saying she hopes he's now off the streets.


Someone even knew who she was talking about.


Others shared their own similar experiences in the thread.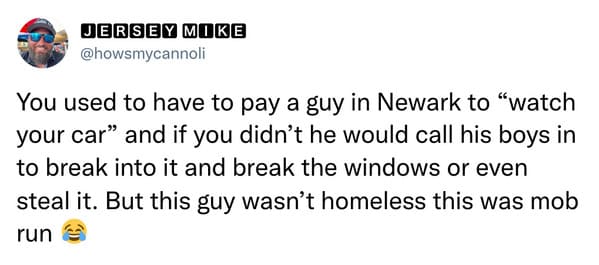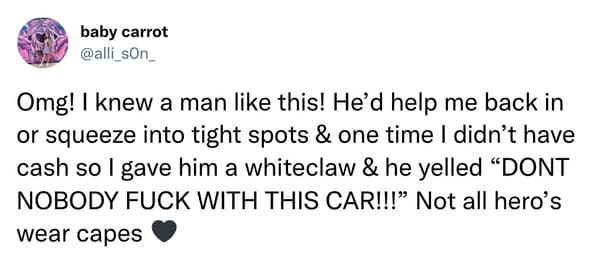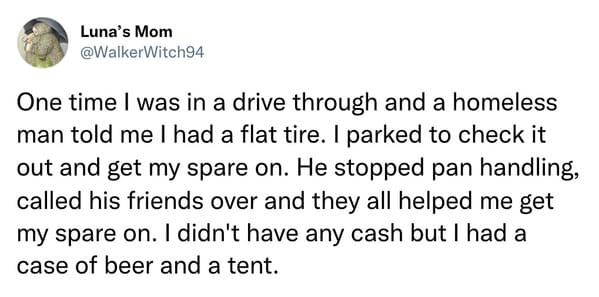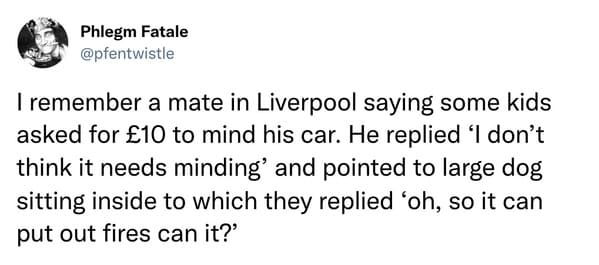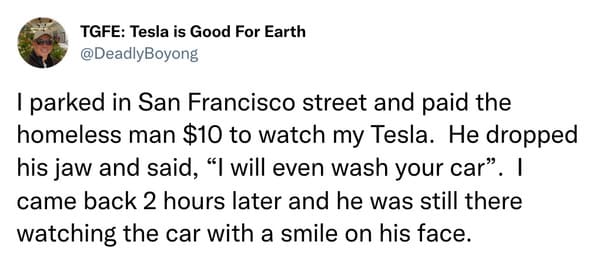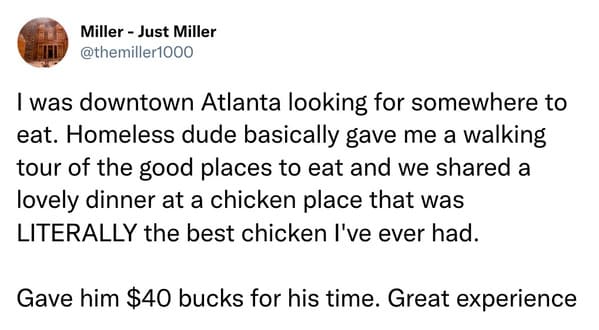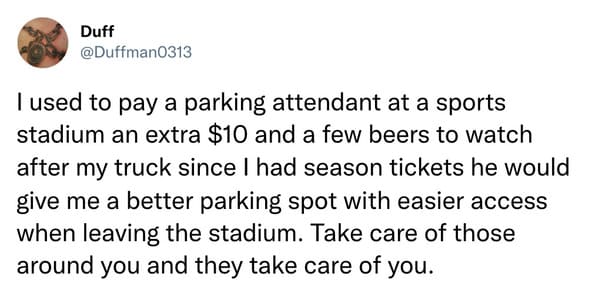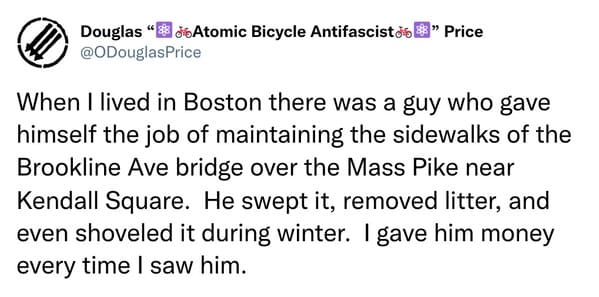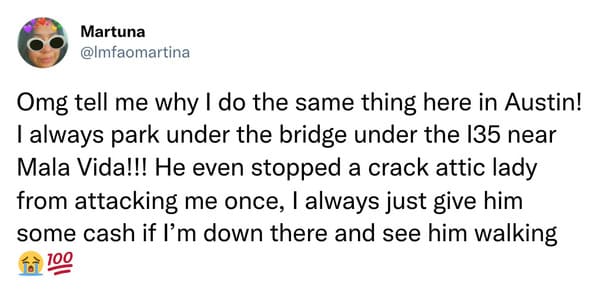 Twitter user @35Dabba suggested paying him hourly instead of a flat rate.

Twitter user @CarsonCase7 claims this is extortion, but someone pointed out it's not that much different than this and paid parking.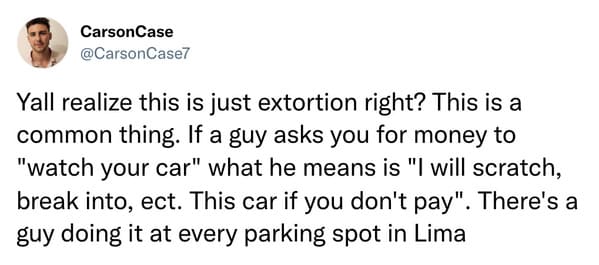 What's your comment on all this? Do you even think it happened? Personally, I'm hoping it did.