When individuals emit negative vibes into the universe, they often find themselves on the receiving end of similar energies. In this particular tale, we encounter a "Karen" who consciously disregarded her son-in-law's dietary restrictions and served him a Christmas dinner that left him with nothing to eat. This incident left an indelible mark on him, and it would be a full decade before he had the chance for some well-deserved retribution.
While it's generally considered polite for guests to eat what is served to them, this case was different. The dietary issues in question were well-known, and the Redditor had made every effort to ensure his mother-in-law was aware of them prior to the event. In most instances, it's beneficial to give people the benefit of the doubt, but in this situation, Karen's refusal to be more inclusive was undoubtedly intentional.
This captivating story was shared on Reddit's r/pettyrevenge subreddit by u/taloncard815, who decided to reveal how he ultimately settled the score with his wife's overbearing mother. Seizing an opportunity when she came over for dinner, the OP prepared sirloin steak—a favorite of his daughter's and a dish his mother-in-law openly disliked. To discover the aftermath of this audacious move, read on.
1.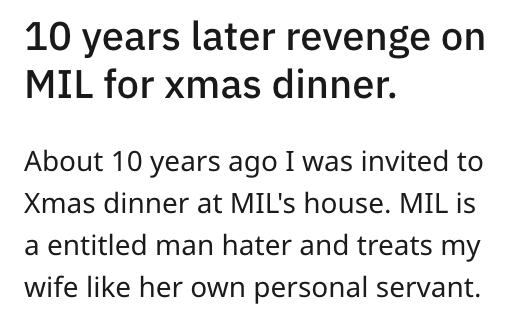 2.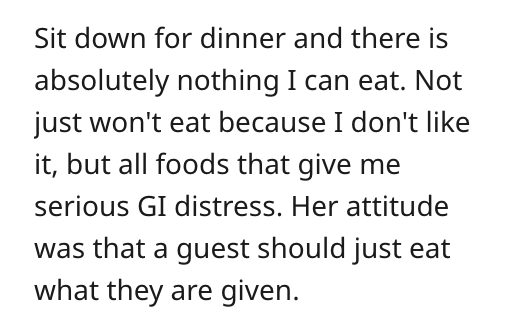 3.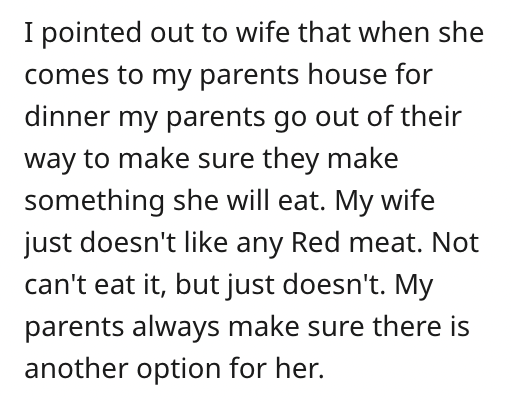 4.

5.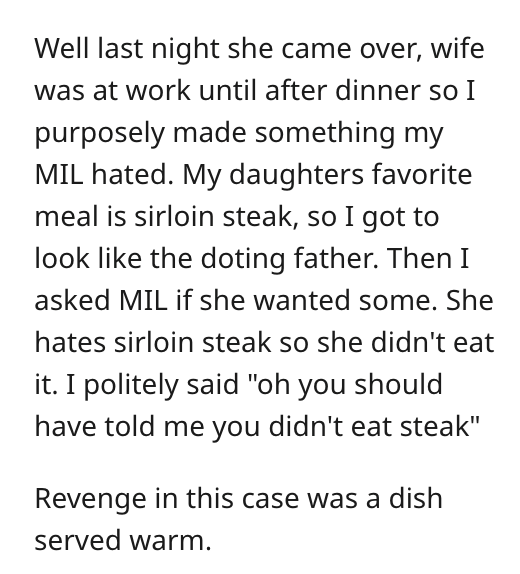 6.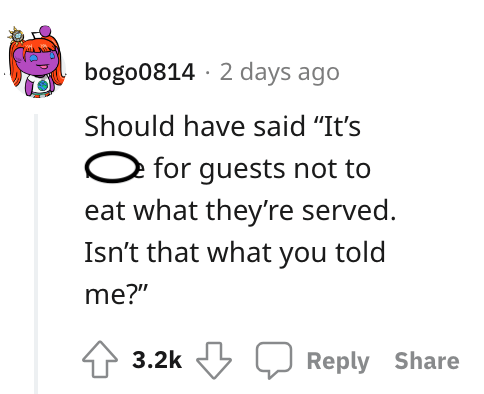 7.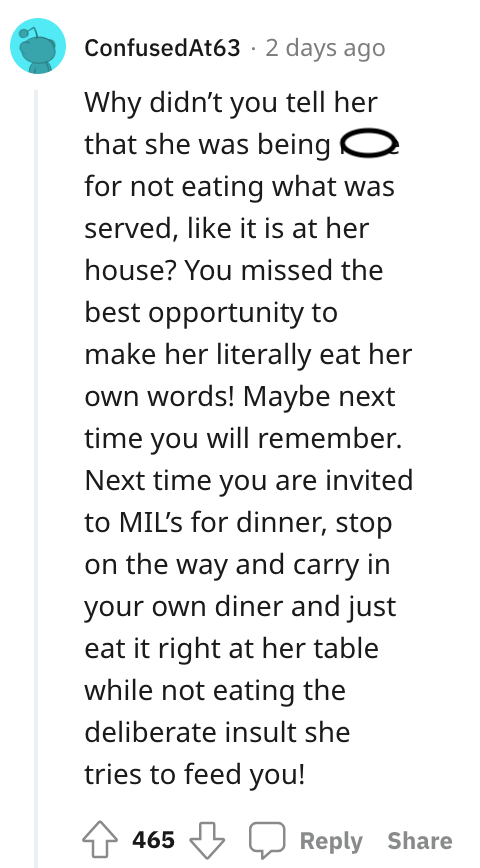 8.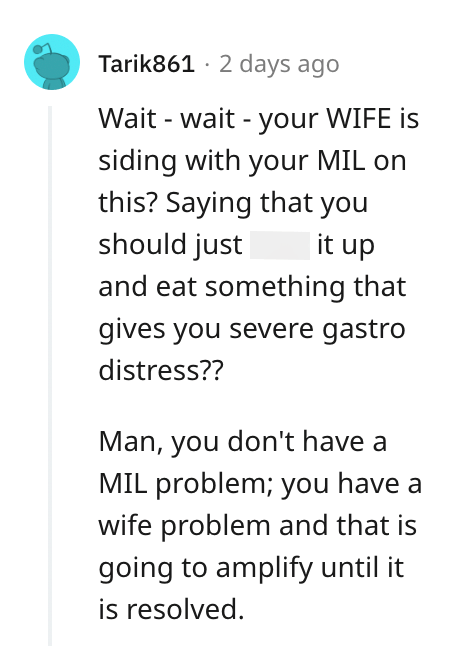 9.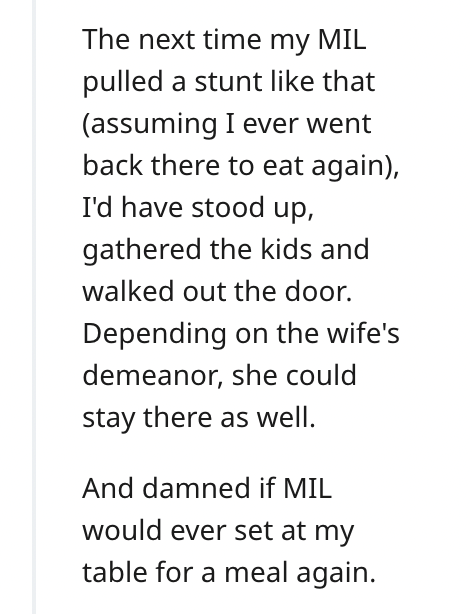 10.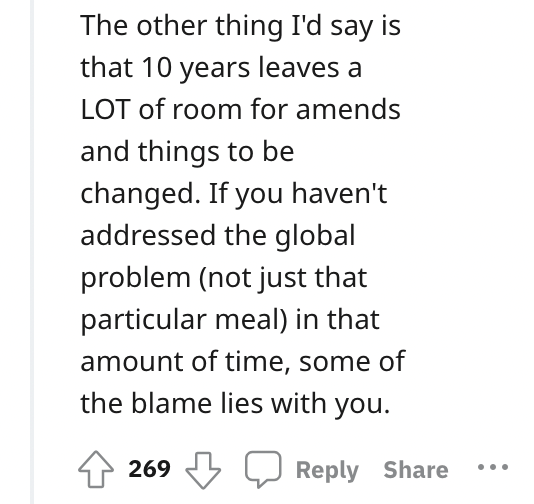 11.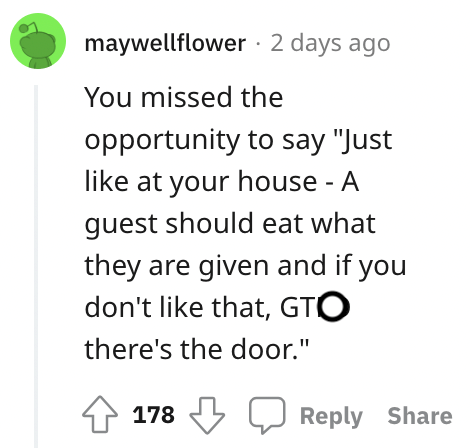 12.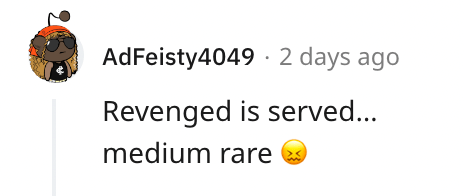 13.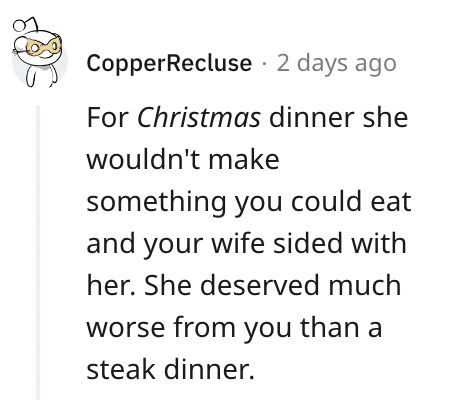 14.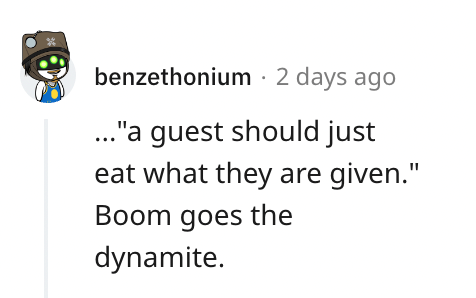 15.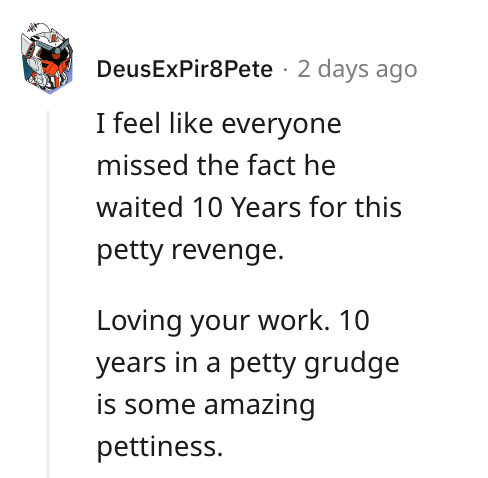 16.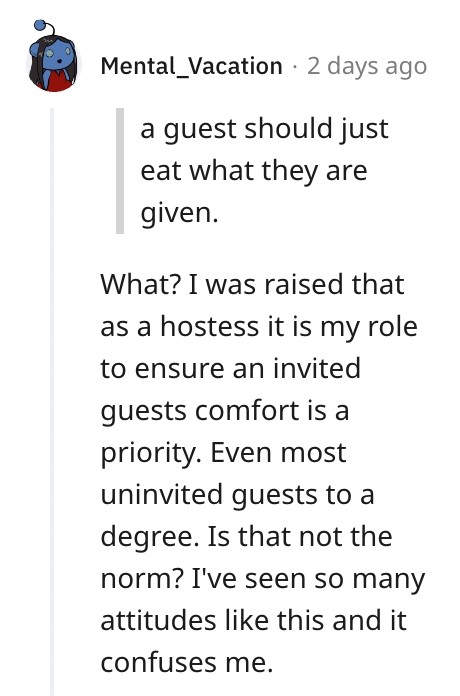 17.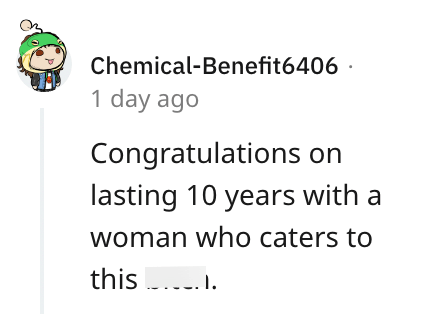 18.