I've eaten my fair share of ramen and am no stranger to doing most of my banking at a Coinstar machine, so believe me when I say the best way to deal with the pain is to laugh it away. Luckily, memes are free! Laugh while you steal your coworker's food from the break room fridge. Laugh while you hold up the line at the grocery store using 27 coupons. Laugh while you put on every piece of clothing you own rather than pay to turn on the heat. Doesn't that sound FUN? Well it's not.
1.
[checks bank account] more fake news smh

— JuanPa (@jpbrammer) January 11, 2017
2.
I just want to know how y'all in high school affording red bottoms while I'm over here eating sleep for dinner. https://t.co/VKOQsHNSMq

— 6️⃣'5️⃣ (@SaluteEm_Rat) April 23, 2017
3.
https://twitter.com/kaayjimenez_/status/847830773310918656
4.
Me talking myself into buying everything I see vs. me to myself after spending all my money pic.twitter.com/2EBaUx1puN

— lexy (@lexysaeyang) November 25, 2016
5.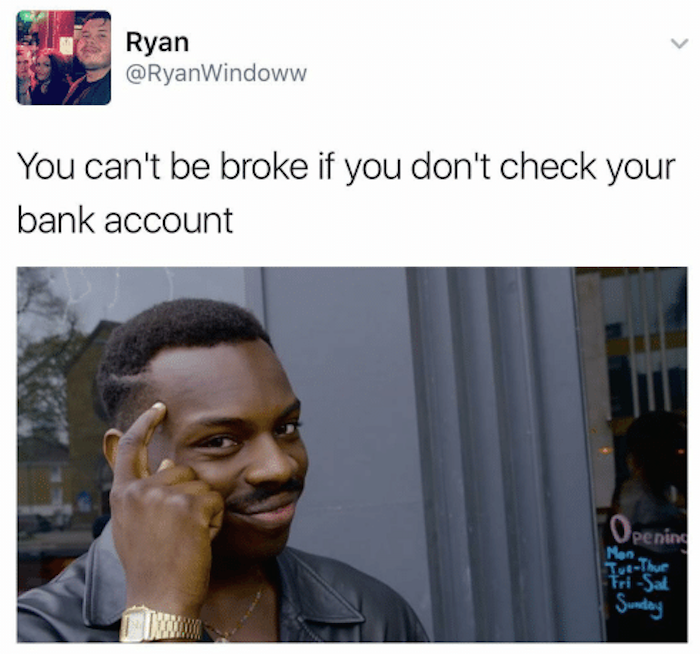 6.
How I justify being broke all the time pic.twitter.com/fAqNVF64J4

— The Office (@tbhOffice) November 16, 2016
7.
MUGGER: GIVE ME YOUR PURSE OR I'LL SHOOT YOU
ME: *realize I won't have to pay student loans back if I'm dead*
MUGGER: ???
ME: I'm thinking.

— dream ghoul (@TheDreamGhoul) February 24, 2015
8.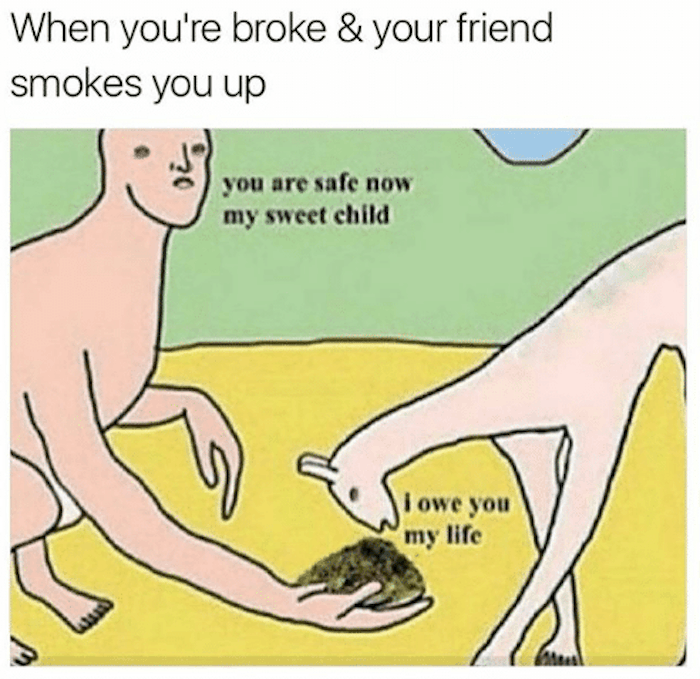 9.
i once saw a pigeon on the subway & it got off at the financial distribct & all i coud think was "cool. that bird makes more money than me"

— jomny sun (@jonnysun) March 1, 2016
10.
https://twitter.com/TheGlamGoth/status/791035693795389440
11.
ROBBER: give me all of your money
ME: shit can i venmo you

— erin chack (@ErinChack) February 7, 2017
12.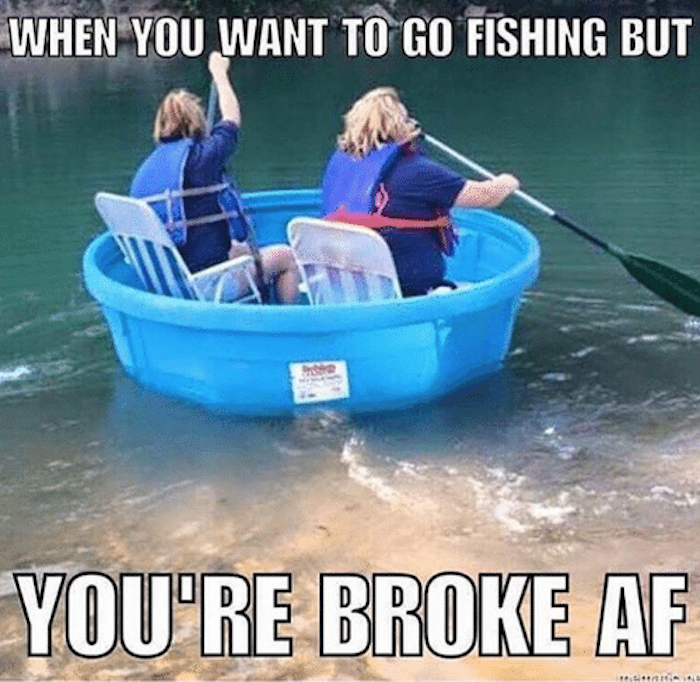 13.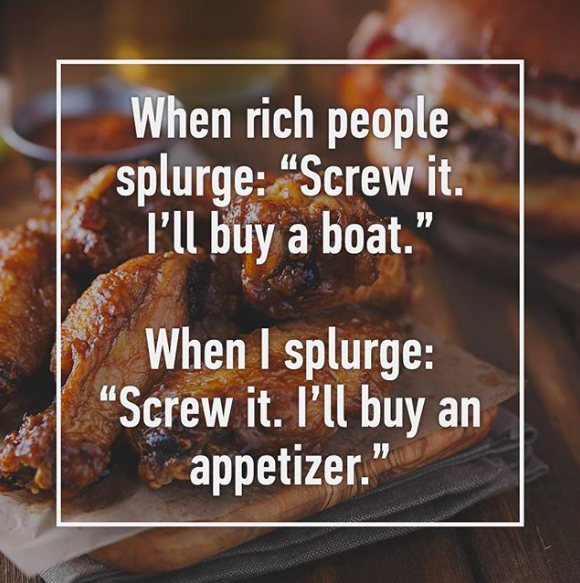 14.
When you broke so you have to go to sleep for dinner pic.twitter.com/LjPuBKGXNV

— Curtis Lepore (@curtislepore) November 9, 2016
15.
Here I present the most creative sushi to you all!https://9gag.com/gag/a88LR1Z/sc/yummy?ref=fbsc

Posted by 9GAG on Saturday, June 24, 2017
16.
wow things really do be costing money out here pic.twitter.com/rbr87ygitw

— boof (@plantsforhire) February 28, 2017
17.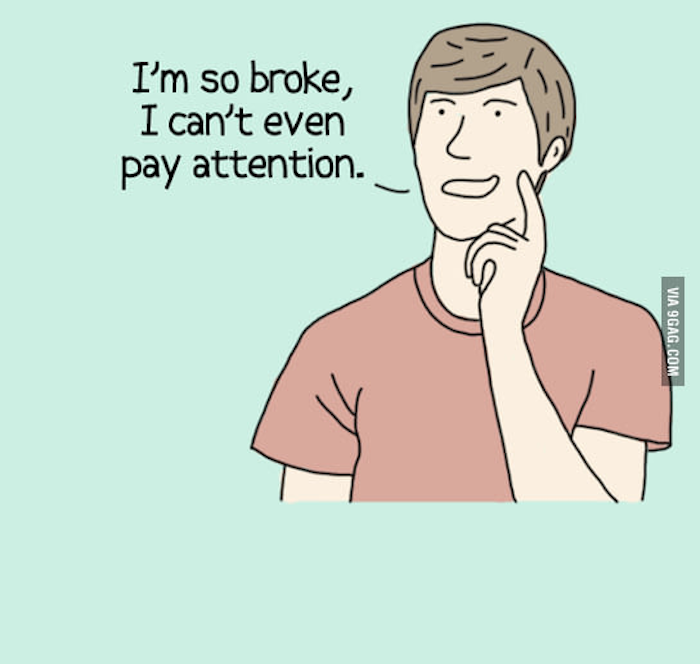 18.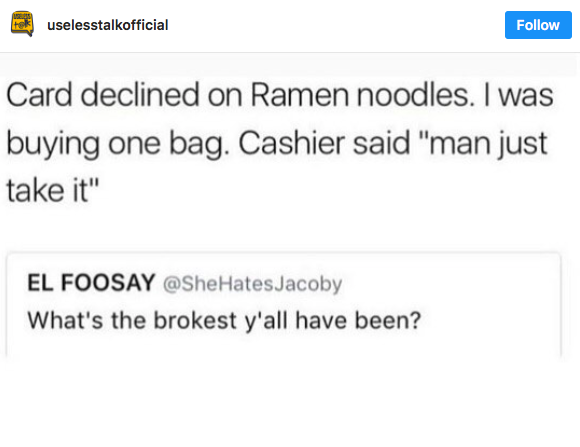 19.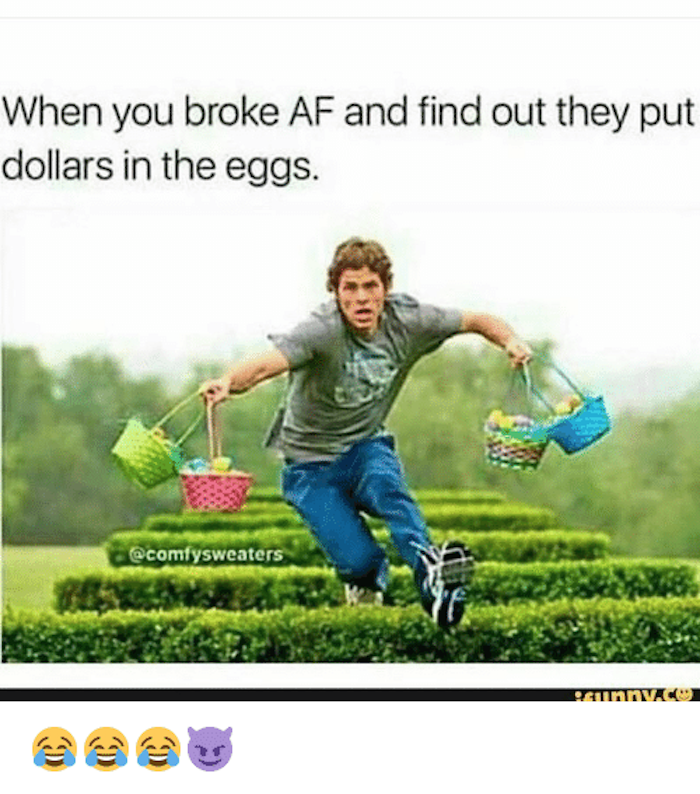 20.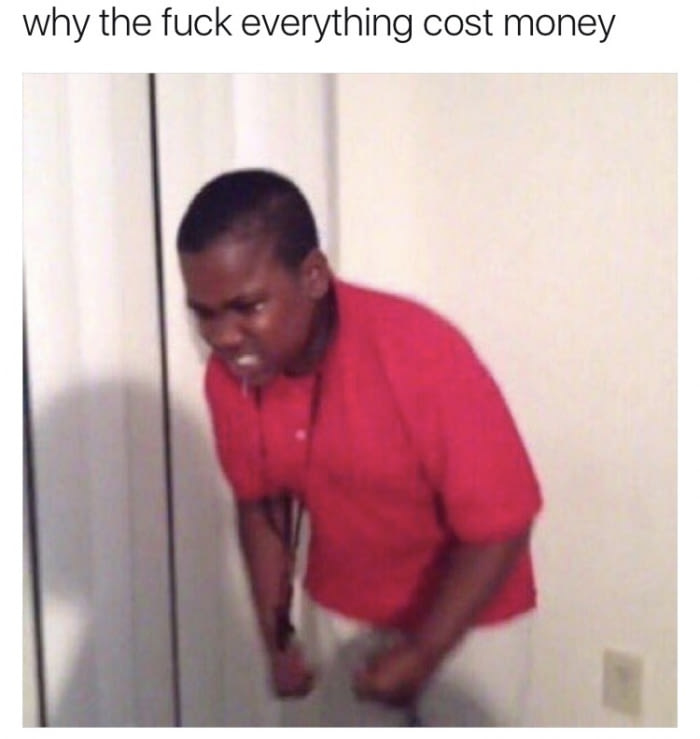 21.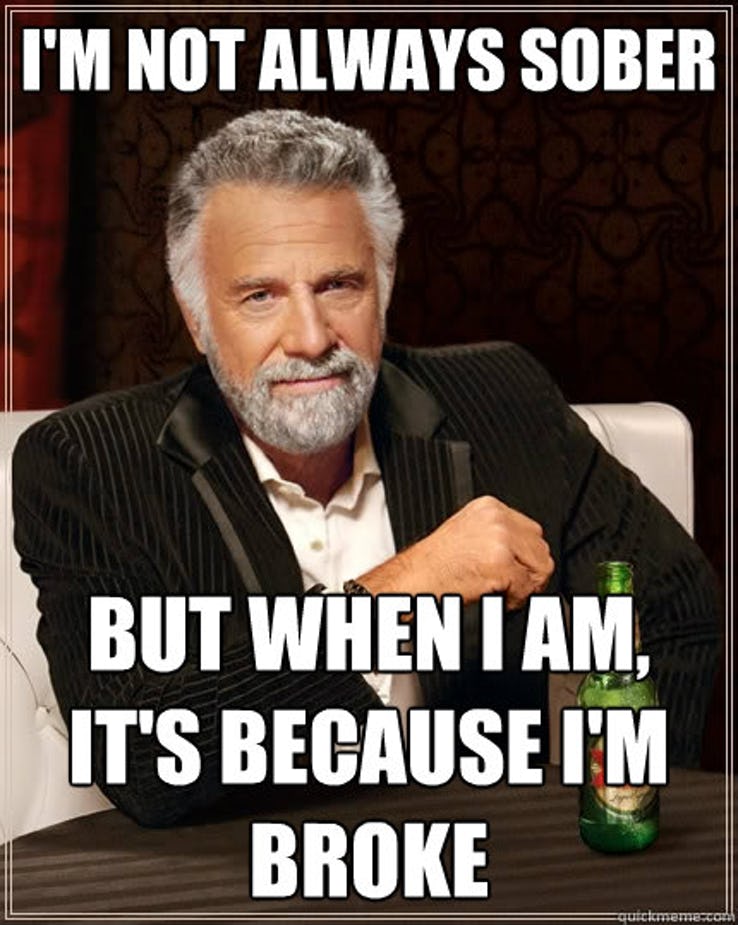 22.
One of the upsides to being broke all the time is not having to look both ways when you cross the street because who gives a shit.

— Mike Primavera (@primawesome) February 6, 2015
23.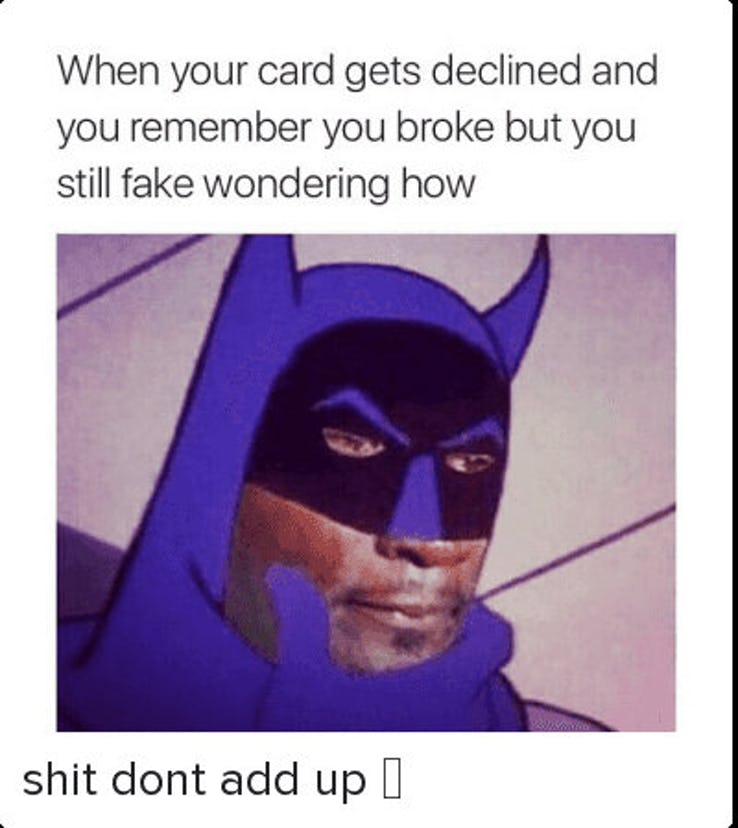 24.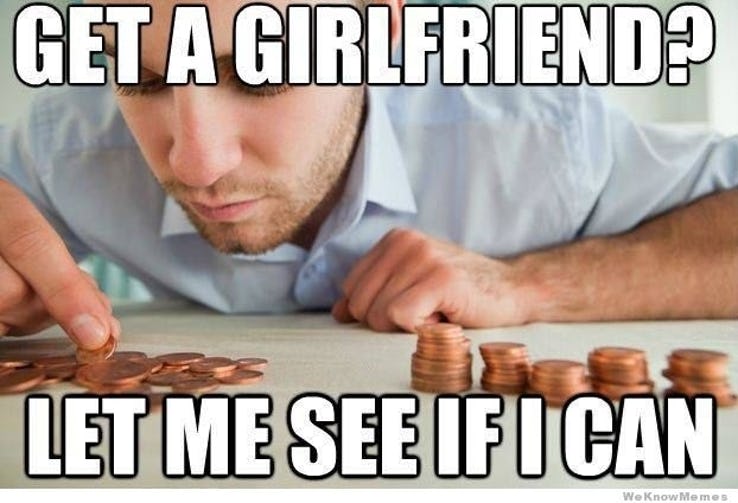 25.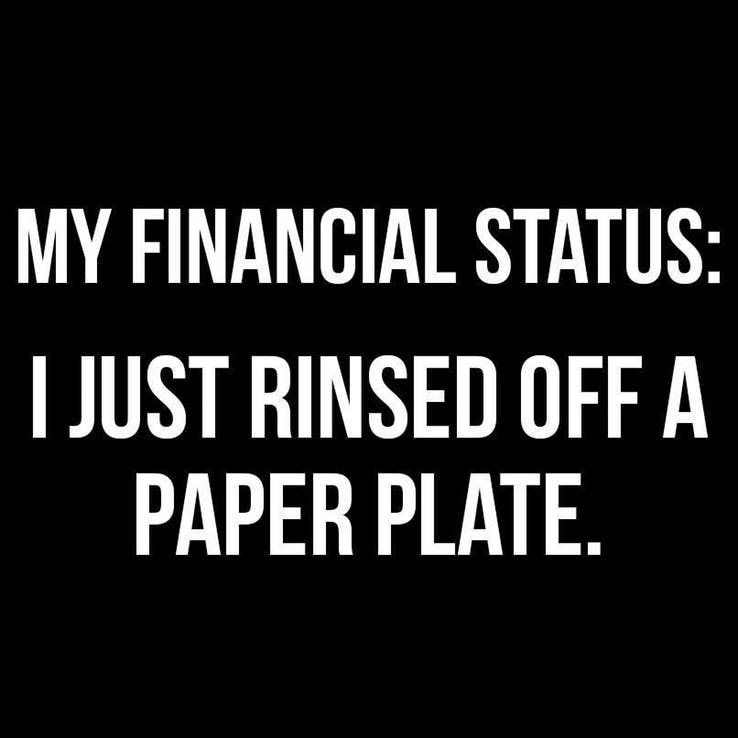 26.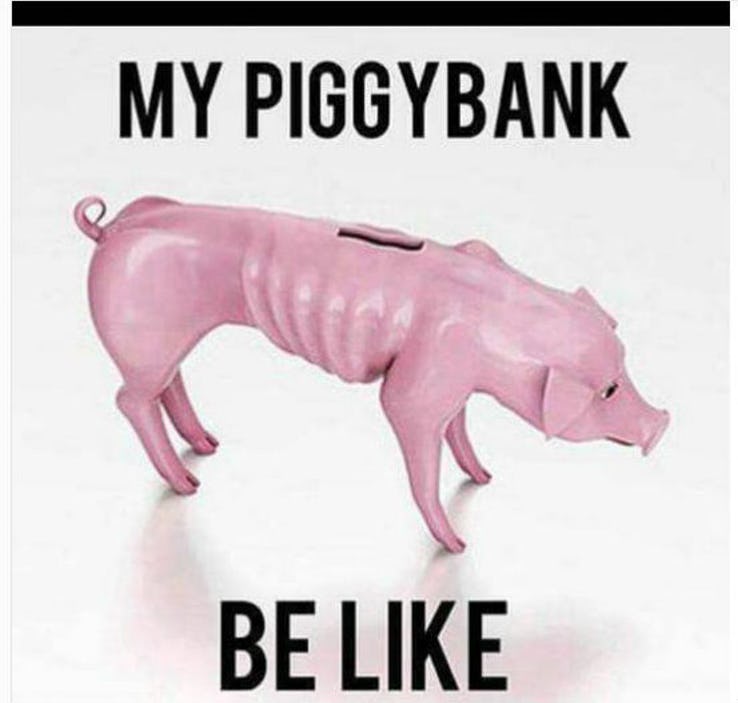 27.
when ur relative offers u money and u pretend like u cant take it at first pic.twitter.com/X69fGwpMas

— beta kitty (@SASSYCXSS) October 20, 2015
28.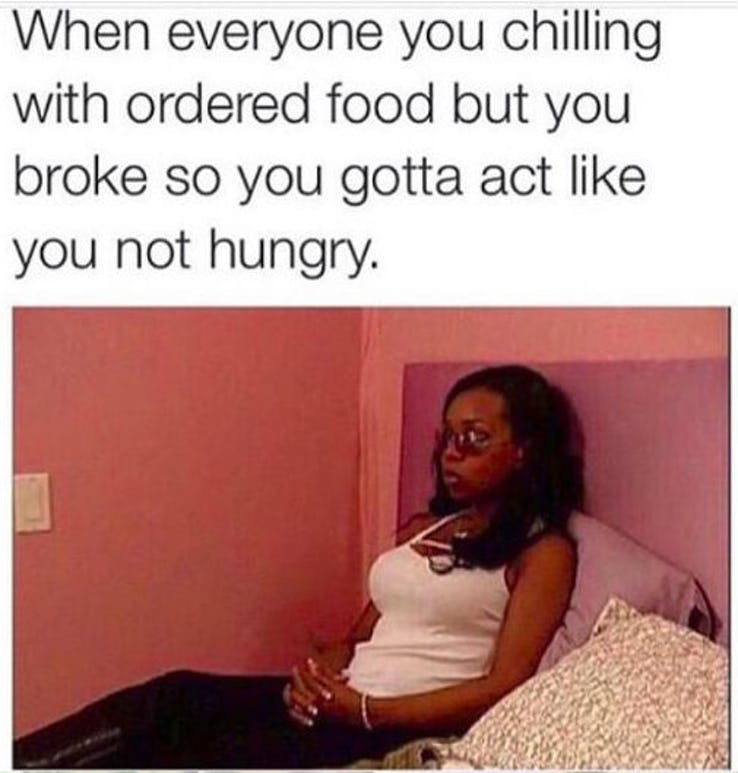 29.
"I can give you $15 now, ask you to pay me back once, and then quietly resent you for the rest of our lives." -Me as a Shark Tank investor

— Bridger Winegar (@bridger_w) January 2, 2016
30.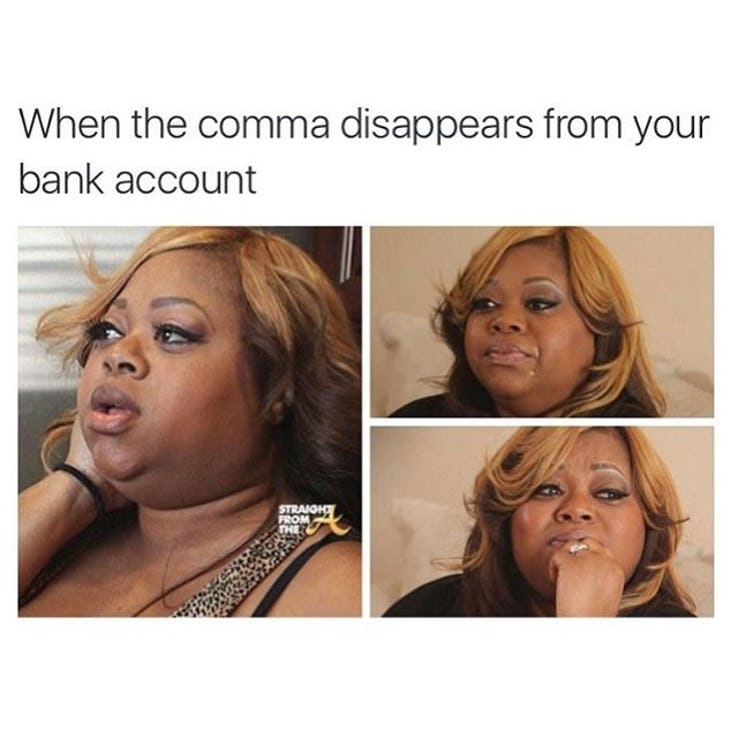 31.
If I pay $40 for a haunted house I better die

— september22 (@hodgesboi15) October 12, 2013
32.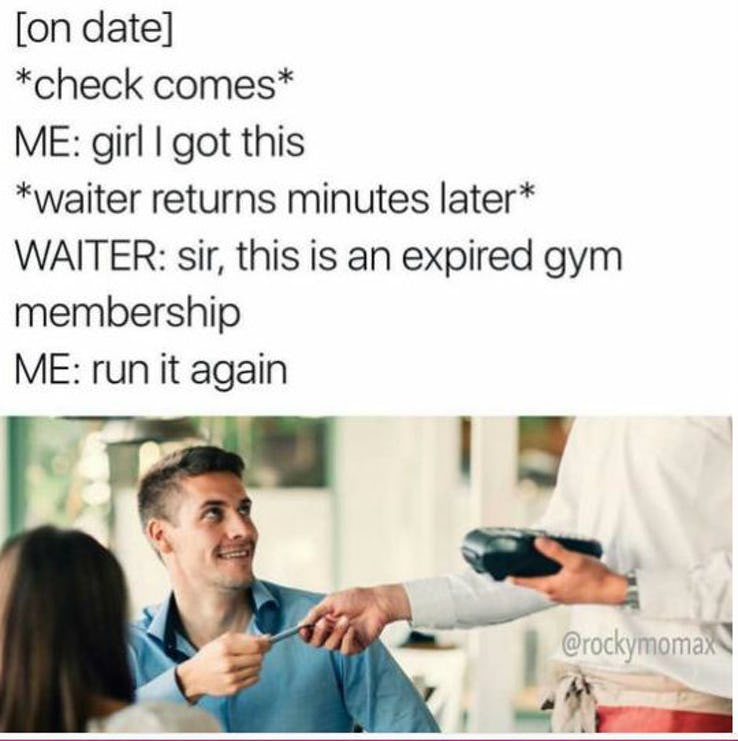 33.
If I have $100 cash in my pocket in the morning, even if I don't go anywhere or spend any money, at the end of the day I'll have $7 dollars

— Yassir Lester (@Yassir_Lester) August 22, 2015
34.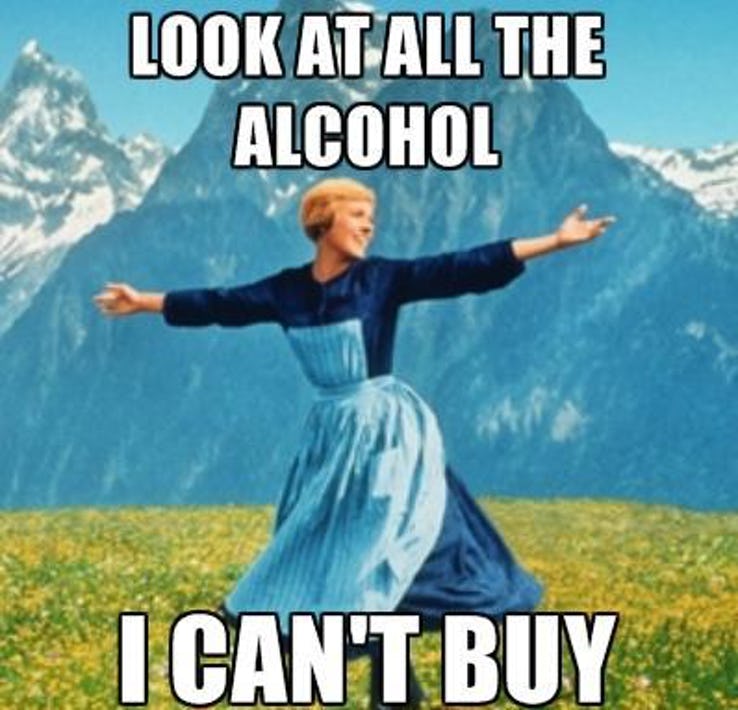 35.
time is money and money is time, you can save both by digging your own grave and then dieing in it

— wolf pupy (@wolfpupy) December 22, 2015
36.
One day son, all this will be yours
*gestures towards massive student loan debt and a shitty car*

— NOT A METH LAB (@jenlaw_11) March 11, 2015
via someecards and thethings