Chris Pratt and Katherine Schwarzenegger are engaged.
The actor made the announcement with an Instagram post early Monday. "Sweet Katherine, so happy you said yes!" wrote the 39-year-old actor. "I'm thrilled to be marrying you. Proud to live boldly in faith with you. Here we go!"
The two made their love Instagram-official back in December, when Pratt posted a tribute to the author in celebration of her 29th birthday. "Your smile lights up the room. I've cherished our time together," he wrote. "Thrilled God put you in my life. Thankful for the laughs, kisses, talks, hikes, love and care."
https://www.instagram.com/p/BrWXLv-lfNV/
Pratt also made the announcement on Twitter, where the couple was quickly inundated with congratulations:
AYYYYYYYY. CONGRATS MY FRIEND. SENDING LOVE AND GOOD VIBES.

— Ben Schwartz (@rejectedjokes) January 14, 2019
DUDE, your going to be Arnold Schwarzenegger's son in law. I bet 10 year old you would have never guessed that would happen. Amazing. Congrats!

— William Hammock (@billyhammock) January 14, 2019
Ahhhhh!!! CONGRATS GUYS!!!

— Josh Gad (@joshgad) January 14, 2019
Chris Pratt announced his engagement on Instagram and this was in the comments. Incredible. pic.twitter.com/TWfrhV9xiZ

— Ben Fenlon (@HailLeviathan) January 14, 2019
If you had told me Chris Pratt was going to marry the daughter of a large scary man, I would've guessed you meant Gamora and Thanos.

— The Volatile Mermaid (@OhNoSheTwitnt) January 14, 2019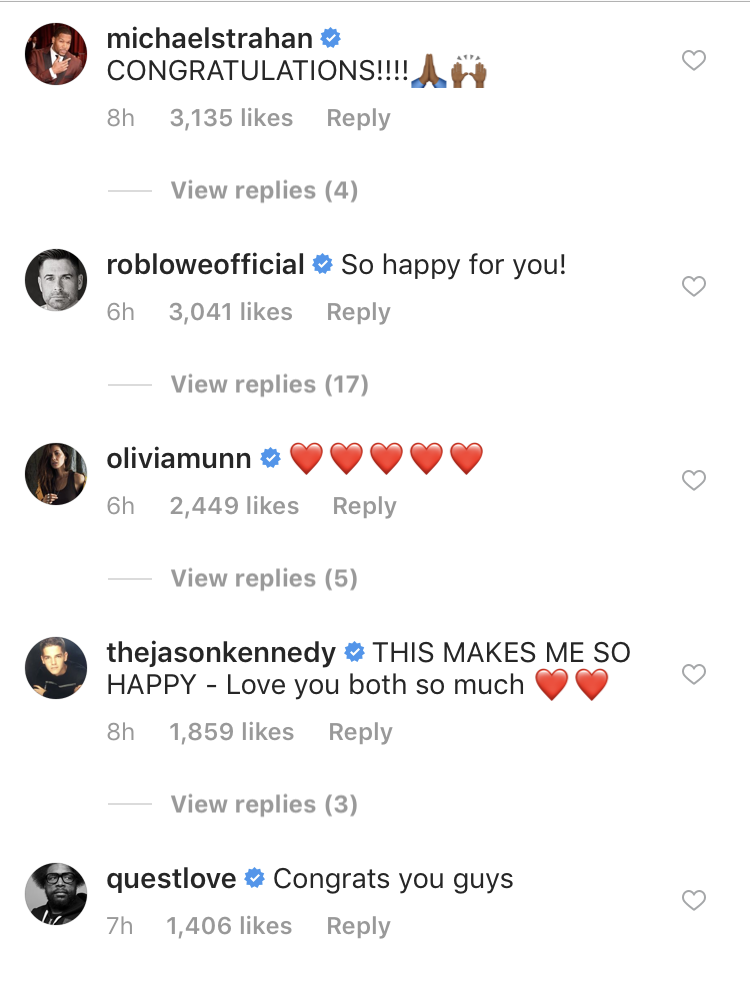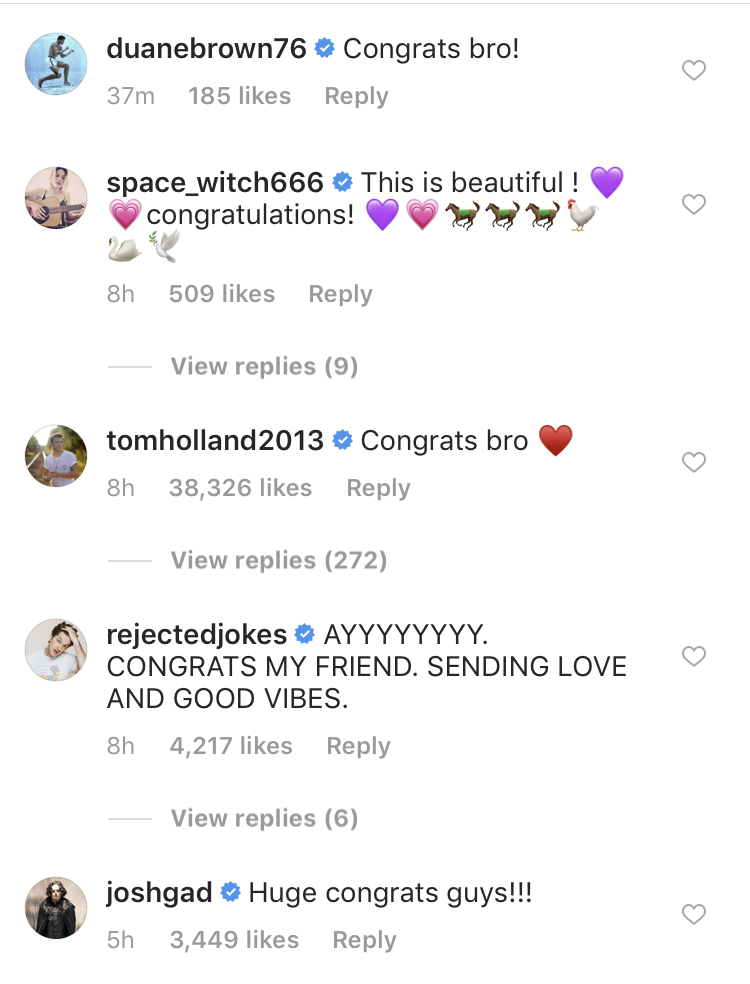 Those of us not taking a sick day over Chris Pratt's suddenly being off the market again are just over here appreciating Katherine's incredible engagement ring…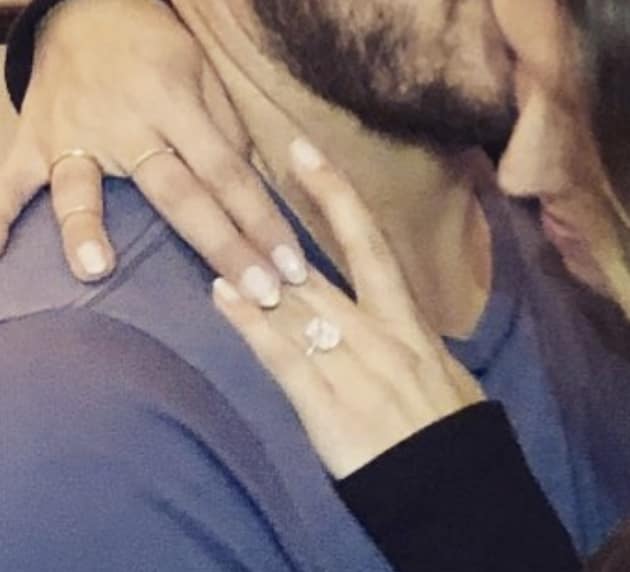 Congrats to the happy couple!