It's fine to try and fail. That's the best way to learn. What's not fine is when you don't try anything and fail. You're just minding your own business and you fail. Not only is it embarrassing, but it's also completely deflating.
Whether it's karma or simply bad luck, these people failed hard and the only one benefiting is you, because these are hilarious.
1.
i was just trying to have a relaxing morning by the pool pic.twitter.com/sHKwykAx3N

— bella (@beIIahiII) March 26, 2019
2.
https://twitter.com/FWheezyy/status/1112042322764668928
3.
So my dog locked my mom out of her car pic.twitter.com/mCnNq56wfL

— Nick (@NickUchihaa) March 23, 2019
4.
Boohoo have done me soo dirty pic.twitter.com/2HBLAQ6TPV

— paige (@paigetoremember) March 18, 2019
5.
So a couple days ago, one of my coworkers accidentally let 22 quarts of ranch dressing slip out of her hand... pic.twitter.com/cMDwUAqfOZ

— G (@BorboaGrant) March 18, 2019
6.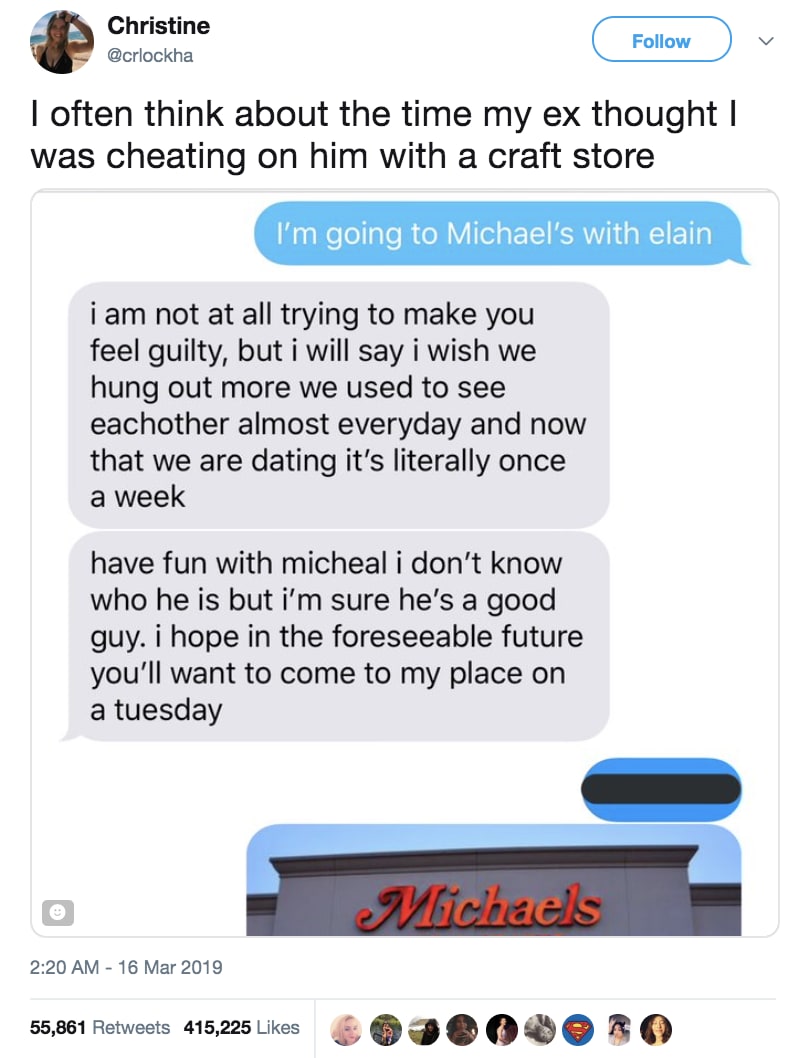 7.
My ex from high school has text me "Bitch you ain't shit" every year on March 12 for 11 years (we had some rough times). I could change my number—would still get a text. I didn't get a text yesterday. Thought he finally got over what we went thru. Nope. Got the text today.

— Asia 🌱 (@AsiaChloeBrown) March 13, 2019
8.
ordered doordash for the first time and it has turned into quite the experience pic.twitter.com/o91EtYFDGJ

— j.me (@radioaky) May 5, 2018
9.
make me go viral @kalesalad pic.twitter.com/Zx91Uwfqh2

— sarah (@5secsofsarahh) March 4, 2019
10.
stormi after finding out she's in the will pic.twitter.com/oKS3UI6wlE

— ☆ (@waynelorr) April 2, 2019
11.