Twitter brought the funny tweet heat this week and I've got the evidence to prove it.
Thank god for jokes because everything else seems to be terrible.
1.
4yo son barged in as I was exiting the shower, and he stopped and made a sweeping gesture and asked "When did all of this happen to you?"

— Kristin (@FeralCrone) October 21, 2014
2.
I just want to take a nap pic.twitter.com/MVcAQQuzVi

— Megan (@megan__coe) April 24, 2019
3.
A REAL CONVERSATION I HEARD BETWEEN TWO GROWN MEN AT TIRES PLUS:

Man #1: *getting ready to pay* Is it a swipey swipe

Man #2: No it's a chippy chip

— Madison (@madisonbosil) April 21, 2019
4.
me during morning shift: ay who the FUCK closed last night

me closing at night: this looks like a problem for the opener

— Neek (@babyltaly) April 18, 2019
5.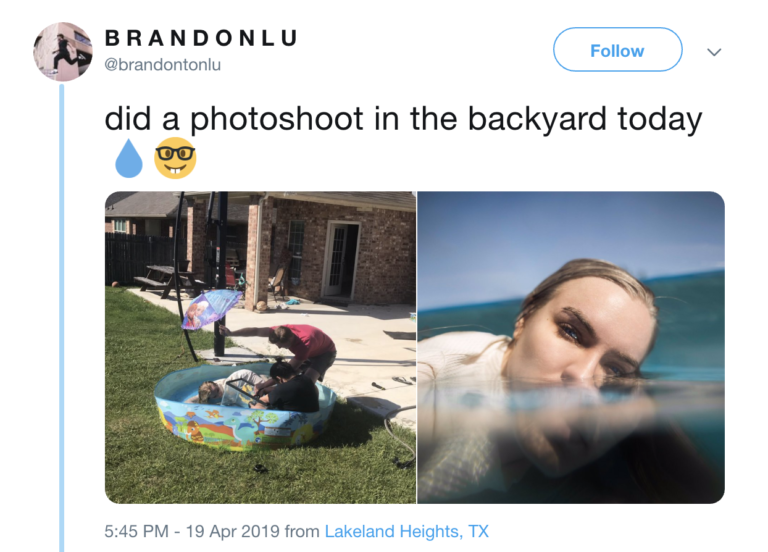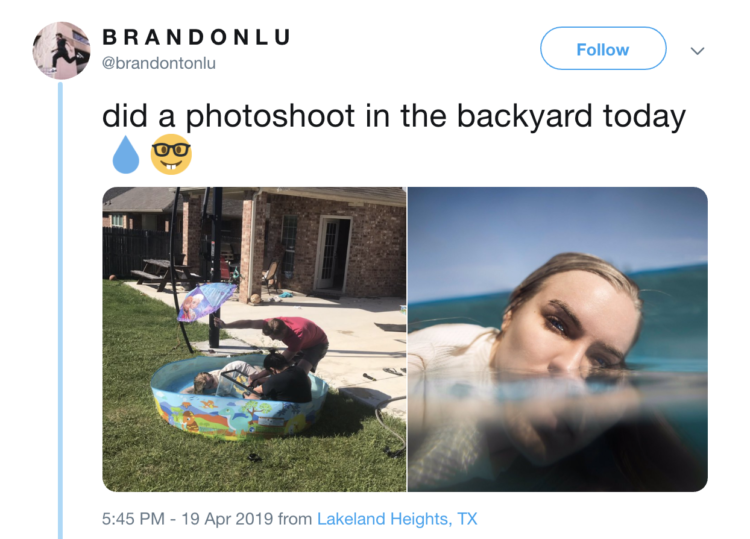 6.
My dad bought his laptop from a teen and refuses to remove the stickers pic.twitter.com/36bbmZgOsB

— Louis Keene (@thislouis) April 22, 2019
7.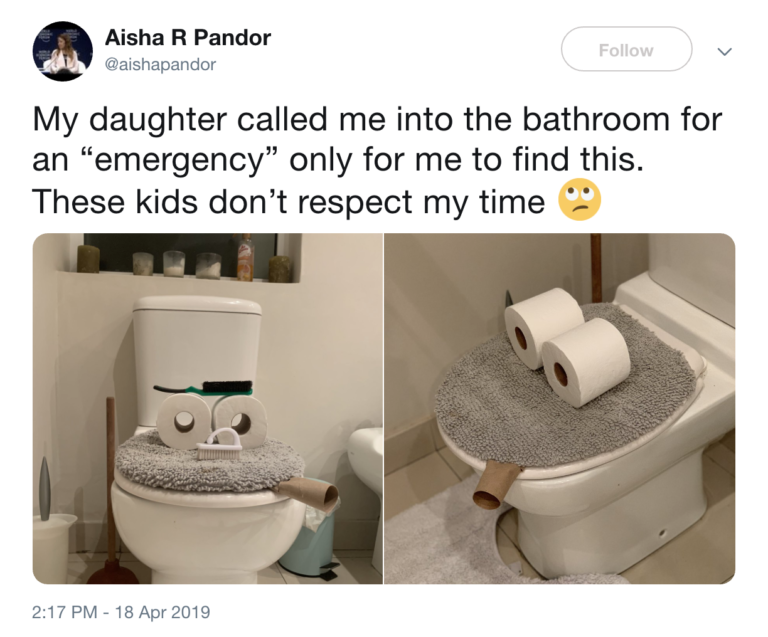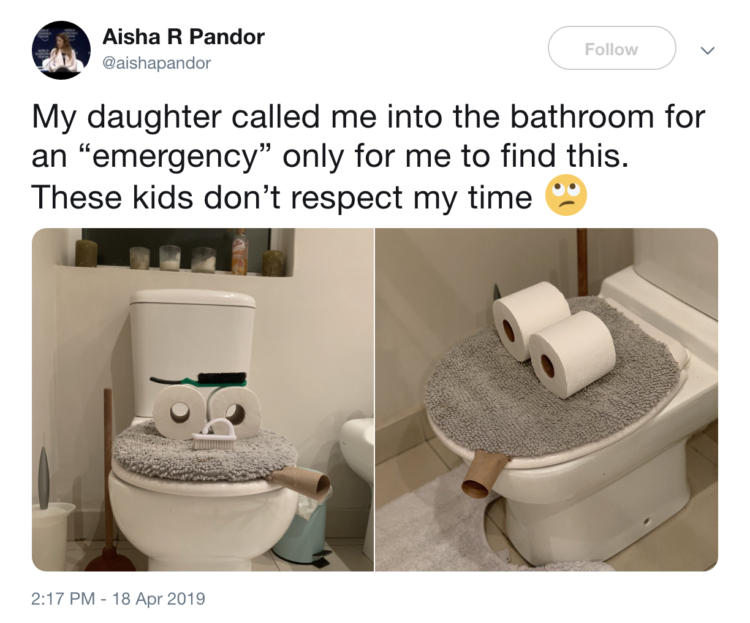 8.
Nobody:

Absolutely no one:

Not a single soul on this Earth:

Not even their mom:

iNfLuEnCeR: "A lot of you have asked about my skin care routine…"

— Cope (@cxcope) April 16, 2019
9.
My favorite part of the internet is when a millionaire tries to sell you a course that teaches you how to be happy without money

— Tank.Sinatra (@GeorgeResch) April 19, 2019
10.
How does a person not know what they want at a Starbucks in the year of our Lord two thousand and nineteen? 🧐

— Chris Geidner (@chrisgeidner) April 17, 2019
11.
My daughter just asked me if the word encyclopedia comes from the word Wikipedia.

— hend amry (@LibyaLiberty) April 17, 2019
12.
Hallelujah is such a beautiful song. I still remember the first time I heard it, in the soundtrack to Shrek

— sean maciel (@seanmaciel) April 16, 2019
13.
I'm glad I learned about parallelograms instead of how to do taxes. It's really come in handy this parallelogram season

— Sage Boggs (@sageboggs) March 23, 2015
14.
[getting a call from my dad]

dad: hey son. wanted to let you know that grandma fell while buying the ingredients for her famous chocolate cake and she's not gonna make it

me: oh no

dad: yeah i'll be making it instead

me: oh i thought you meant-

dad: because she's dead

— royse (@Roysenotes) February 18, 2019
15.
me sending an email: hello!!!!!!!!!!!!!!!!! thanks!!!!!!!!!!!!!!!!!!!! all the best!!!!!!!!!!!!!!!!!!!!!!!!!!!!!!! thank you so much!!!!!!!!!!!!!!!!!!!!!!!!!!!!!!!!!!!!!!!!!!!!!!!!!!!!!

— gabriela tully claymore (@GabrielaJuneTC) April 8, 2019
h/t: RuinMyWeek