Twitter brought the funny tweet heat this week and I've got the evidence to prove it.
Thank god for jokes because everything else seems to be terrible.
1.
I used to think coffee was a grown-up drink. Then I thought alcohol was a grown up drink. Now I have finally achieved full enlightenment to understand that it is water that is the grown-up drink

— Alex Pettijohn (@98fireball) April 6, 2019
2.
I just want to take a nap pic.twitter.com/MVcAQQuzVi

— Megan (@megan__coe) April 24, 2019
3.
A REAL CONVERSATION I HEARD BETWEEN TWO GROWN MEN AT TIRES PLUS:

Man #1: *getting ready to pay* Is it a swipey swipe

Man #2: No it's a chippy chip

— magdalena (@madisonbosil) April 21, 2019
4.
me during morning shift: ay who the FUCK closed last night

me closing at night: this looks like a problem for the opener

— Neek (@babyltaly) April 18, 2019
5.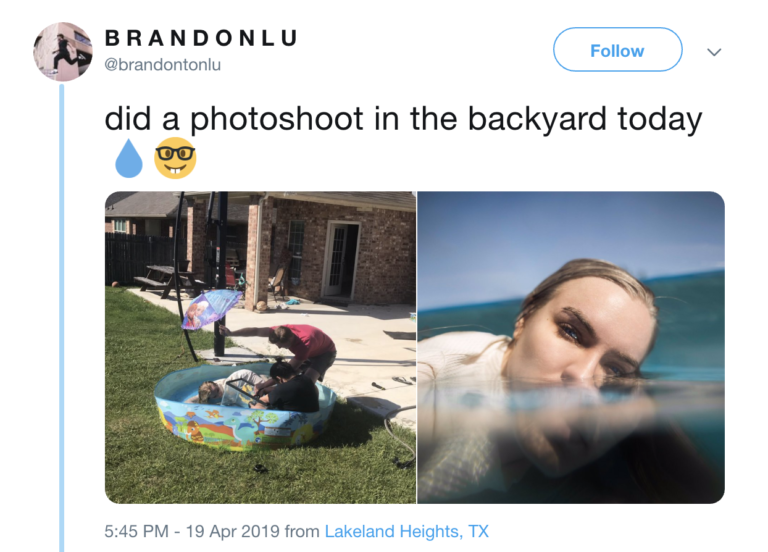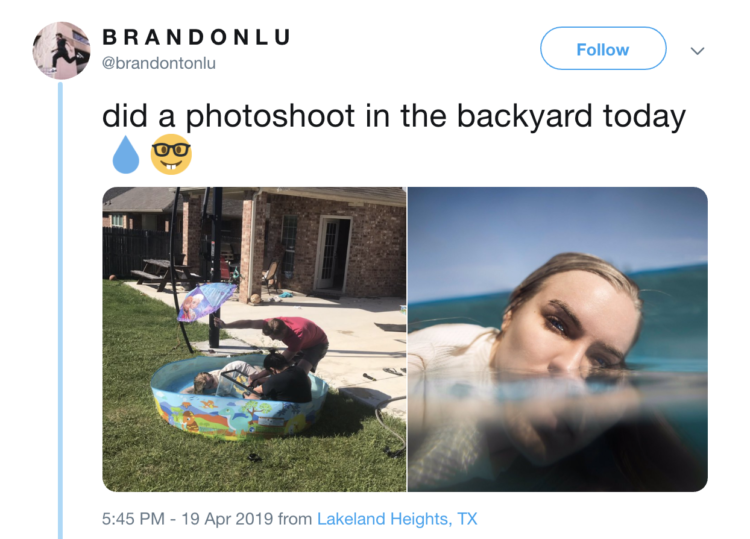 6.
My dad bought his laptop from a teen and refuses to remove the stickers pic.twitter.com/36bbmZgOsB

— Louis Keene (@thislouis) April 22, 2019
7.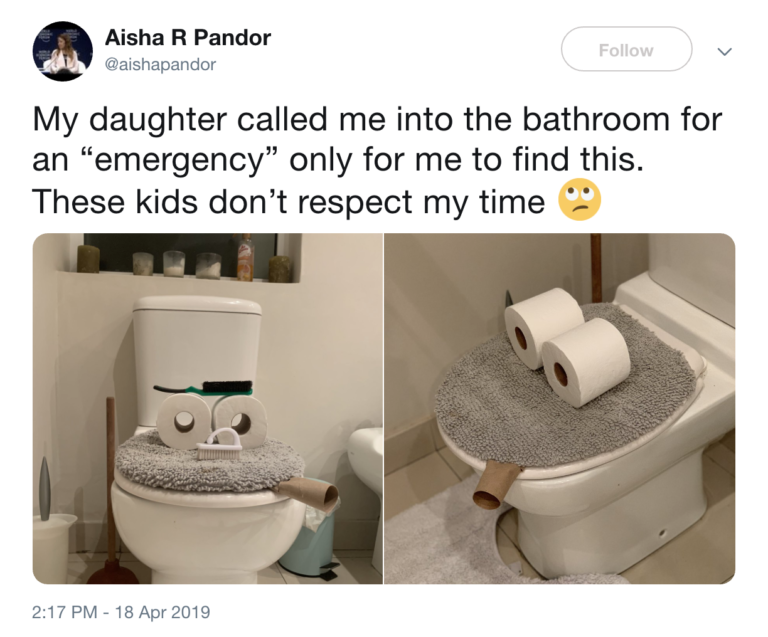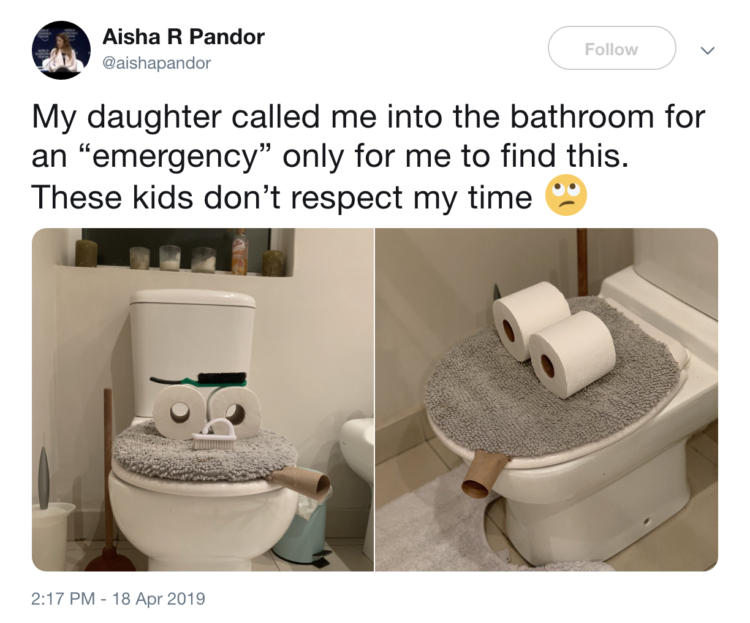 8.
Nobody:

Absolutely no one:

Not a single soul on this Earth:

Not even their mom:

iNfLuEnCeR: "A lot of you have asked about my skin care routine…"

— Donovan (@cxcope) April 16, 2019
9.
My favorite part of the internet is when a millionaire tries to sell you a course that teaches you how to be happy without money

— Tank.Sinatra (@GeorgeResch) April 19, 2019
10.
How does a person not know what they want at a Starbucks in the year of our Lord two thousand and nineteen? 🧐

— Chris Geidner (@chrisgeidner) April 17, 2019
11.
My daughter just asked me if the word encyclopedia comes from the word Wikipedia.

— hend amry (@LibyaLiberty) April 17, 2019
12.
Hallelujah is such a beautiful song. I still remember the first time I heard it, in the soundtrack to Shrek

— sean maciel (@seanmaciel) April 16, 2019
13.
just because i loved you at one point does not mean i will always love you… I am not Whitney Houston

— myra (@vibesofabitch) April 15, 2019
14.
[getting a call from my dad]

dad: hey son. wanted to let you know that grandma fell while buying the ingredients for her famous chocolate cake and she's not gonna make it

me: oh no

dad: yeah i'll be making it instead

me: oh i thought you meant-

dad: because she's dead

— royse (@Roysenotes) February 18, 2019
15.
me sending an email: hello!!!!!!!!!!!!!!!!! thanks!!!!!!!!!!!!!!!!!!!! all the best!!!!!!!!!!!!!!!!!!!!!!!!!!!!!!! thank you so much!!!!!!!!!!!!!!!!!!!!!!!!!!!!!!!!!!!!!!!!!!!!!!!!!!!!!

— gabriela tully claymore (@GabrielaJuneTC) April 8, 2019
h/t: RuinMyWeek