While Mike Primavera already does a pretty damn good job with his coed weekly funny tweet roundup, we also think that until women get paid as much as men, it's our duty to single out funny female tweets. Here's what fire the funny ladies of the Tweeter brought this week.
DISCLAIMER: the headline "23 Women Who Made Us Piss Our Pants Laughing This Week" is a bit misleading. Truth be told, no one makes us piss our pants. We do it because we like it.
1.
I stay up at night wondering why my family is so disappointed in me and then I'm like "heh oh yah" pic.twitter.com/BiPkUCbRQ2

— Haley Willams (@halexwilli) September 20, 2019
2.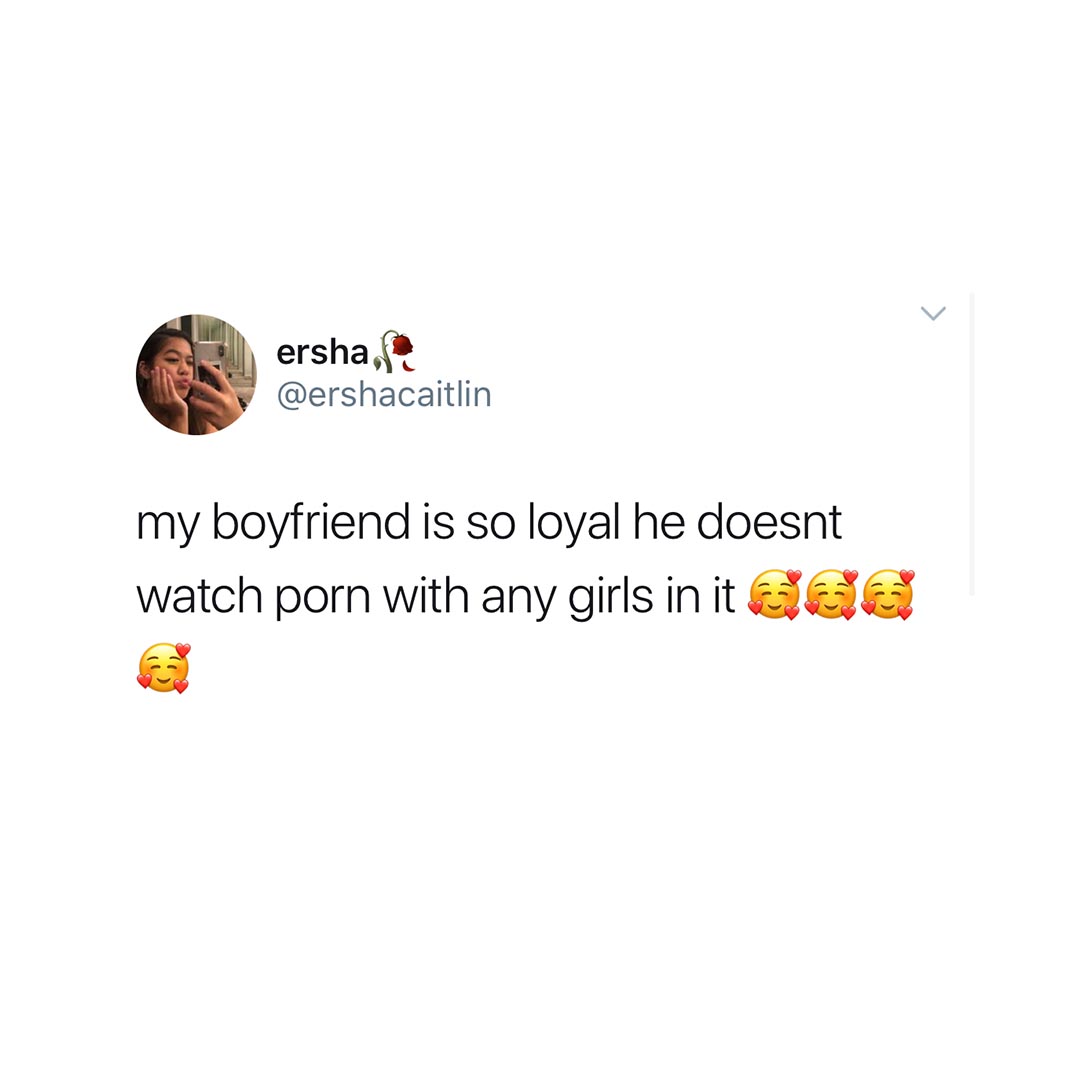 3.
computer science major schedule:
1. beep
2. boop
3. boop
4. bop
5. 100k salary

— ho(p)es mad (@hopifer) September 26, 2019
4.
hey, it's me, every girl with a boyfriend on instagram. I call him "this dork" in the photo caption so you know we have a jokey playful relationship which means I'm allowed to brag about it without being too obvious about rubbing my joy in your face

— Dana Schwartz (@DanaSchwartzzz) September 27, 2019
5.
Every single day I say to myself "just greet your coworkers in a normal way when you walk down the hall" and then every single time I see someone I somehow do this???? pic.twitter.com/fsFotOWolo

— Rachel Wenitsky (@RachelWenitsky) September 27, 2019
6.
I swear to God my friend's pet is actually a human in a cat form pic.twitter.com/9tJUJ174Fc

— G (@pepsicko) September 21, 2019
7.
Sister got engaged this weekend and I dressed as a bush in the wilderness to watch/capture the moment. We are 1 yr apart.. why are our lives so different rofl pic.twitter.com/cE14RBZ9CL

— therese merkel (@theresemerkel) September 23, 2019
8.
everyone needs to see how great my staff is pic.twitter.com/RjEPt7y4nC

— ana 🌵 (@serendipitouus) September 21, 2019
9.
i just wanted to have a relaxing movie night pic.twitter.com/ZkZVsmvVa1

— Leena (@LeenaSalinas) September 21, 2019
10.
I strive for the absolutely unhinged confidence of someone who uses cock instead of dick in casual conversation

— Celina Nikoo (@belledenuit_) September 23, 2019
11.
Me: (reading the word 'debuted') Ok, we practiced this, we know the T is silent. You can do it. Here we go-

My brain: (beaming proudly) DEE-BOOTED

— Pigeon Fancier (@isabelzawtun) September 25, 2019
12.
Lmaooo man i got one hard ass and one snitch 💀💀😂😂 pic.twitter.com/UNA3EBII8J

— brit. (@ToolegitBritt__) September 22, 2019
13.
*sends funny tweet to youngest sis*

sis:

sis:

sis:

sis [4 days later]: lol! btw can i borrow £73 😍😍❤

— bolu babalola (@BeeBabs) September 23, 2019
14.
You're all welcome pic.twitter.com/PBwLGckfeV

— Parker Molloy (@ParkerMolloy) September 27, 2019
15.
So in my roommates lab, one of her classmates has a service dog and apparently service dogs also have to wear lab gear &…

Y'all.. just look how cute this is pic.twitter.com/CWvYlh6trF

— Krista Fullerton(: (@kristaaaaaaa_) September 20, 2019
16.
"as per my previous email"
– weirdly formal
– passive aggressive
– might not get a reply

"if you'd used your fuckin eyes, Geoff"
– shows a passion for biology
– informal, first name terms
– even better if their name isn't Geoff

— ruby🦎 (@roobeekeane) September 24, 2019
17.
priest: do you promise to love your partner until cancel culture do you part?

bride: and I oop

groom: and I oop

priest: sksksksks tea I now prounounce you skinny legend and wife

— Abby Govindan (@abbygov) September 20, 2019
18.
i can only orgasm if a dude says "EA sports. It's in the game" to me. and it has to be a good impression of the voice.

— dylan gelula (@DylanGelula) September 27, 2019
19.
[tv] Rachael Ray: now it's time to marry your pasta with your sauce—

Me: *sitting on my couch, chewing a handful of dry spaghetti* hahahaha HOLY MACARMONY

— Katie Didn't (@Pork_Chop_Hair) September 27, 2019
20.
Me when I meet your new garbage boyfriend https://t.co/9xehkMIQ7W

— the scary version of "Sady Doyle" is "Sady Doyle" (@sadydoyle) September 27, 2019
21.
are penguins ever like holy shit everyone loves me all I have to do is walk

— Sarah Beattie (@nachosarah) September 27, 2019
22.
happy birthday gritty. i love you like a real person, not exactly as one loves an child or an animal, but as one yearns in one's gut for the feral spirit that children and animals share. i hope u tunnel under my house someday and eat my dreams. may you live infinitely!!! https://t.co/zV0vFxk475

— Rave Sashayed (@_sashayed) September 24, 2019
23.
I went to a Hello Kitty Pop-Up today and there was a place to write down wishes and I found this pic.twitter.com/xKg5NPkmm6

— Charlene deGuzman (@charstarlene) September 24, 2019
More funny: