Twitter is a bit of a hot mess these days, but there's still a ton of funny tweets. Once you sift through all of the political arguments and cries for help, you're left with comedy gold.
Enjoy the spoils of my latest excavation of this week's best funny tweets.
1.
Me: I can't believe I lost my wallet last night

Me last night with my wallet: pic.twitter.com/vQDrEvMhCB

— Luisa Lange (@Luisa_Lange) March 3, 2019
2.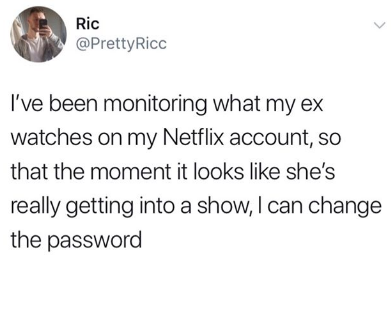 3.
teacher: your son was caught smoking pot
me: did he say where he got it?
teacher: yes, his best friend
me: [tearing up] he really said that?

— Marf (@MarfSalvador) April 18, 2018
4.
I dream of a day when paper-towel manufacturers just say how many rolls are in the package, and not how many hypothetical rolls would be in the package if they were some other hypothetical size.

— Howard Mittelmark (@HMittelmark) March 31, 2019
5.
why they gotta make these gummy multivitamins taste so good but you're supposed to only eat one a day like if i eat this whole bottle right now am i gonna be exTREMELY healthy or is my heart gonna stop

— brayden bauer // (@im_your_density) April 1, 2019
6.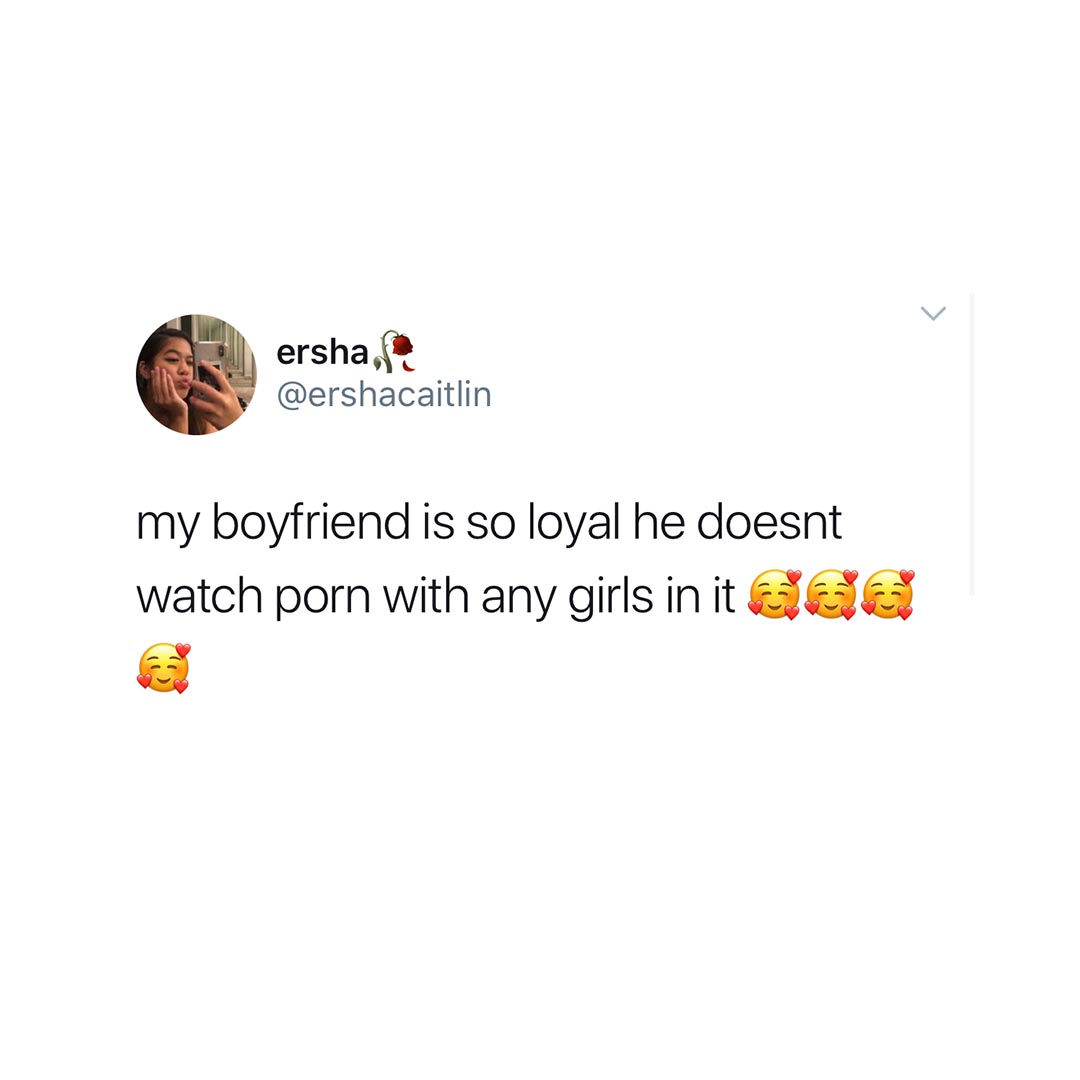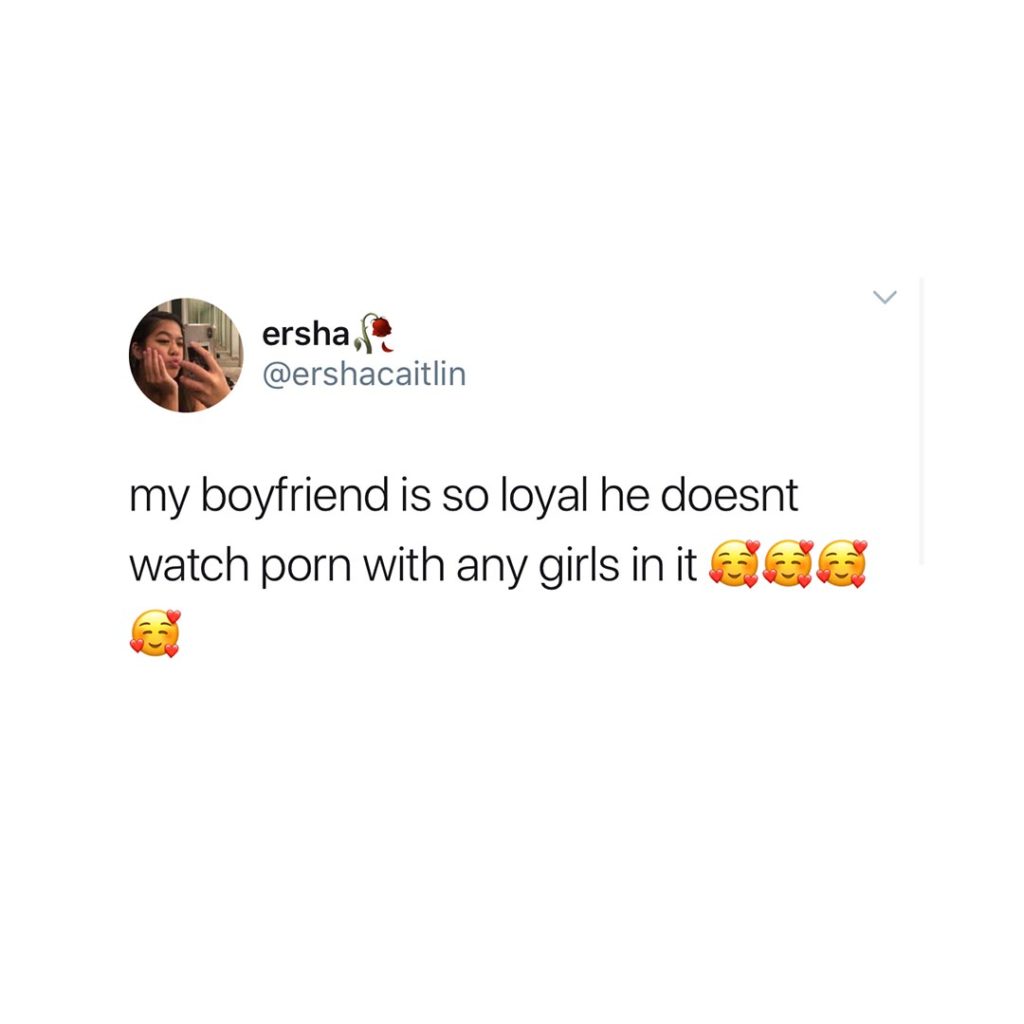 7.
Told my dad to start using "it slaps" and now he won't stop pic.twitter.com/htKvqiCOP1

— Jesika (@___LiLJ) March 27, 2019
8.
90s scientists: we cloned a sheep! we landed a robot on mars!

scientists today: for the last time, the earth is *round*

— Ben Rosen (@ben_rosen) March 29, 2019
9.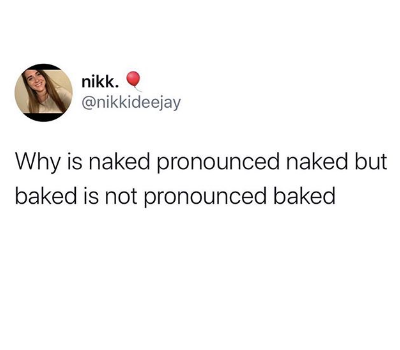 10.
I just blocked someone on Instagram and, using my email address, he sent me a calendar invite to suck his dick at 9:30 am on September 17th

— Tank.Sinatra (@GeorgeResch) September 16, 2018
11.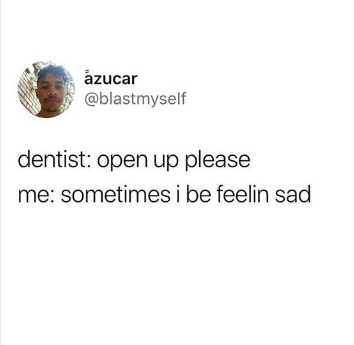 12.
me: [naked and confused] w-which hole tho?

spongebob: i don't give a fuck just do it

— Skoog (@Skoog) March 29, 2019
13.
I spill water on myself in bed every night by trying to drink it sideways. Then I just lay in the puddle because I deserve this.

— Alex B'Dalex (@funandmisery) September 1, 2017
14.
Why do people named Deborah go by "Deb" and never "bruh"

— Christine Estima (@christineestima) March 29, 2019
15.
something wrong with my cousin pic.twitter.com/HWwXif2ibK

— saLma (@DABIGB00T) March 28, 2019
16.
i was just trying to have a relaxing morning by the pool pic.twitter.com/sHKwykAx3N

— bella (@beIIahiII) March 26, 2019
17.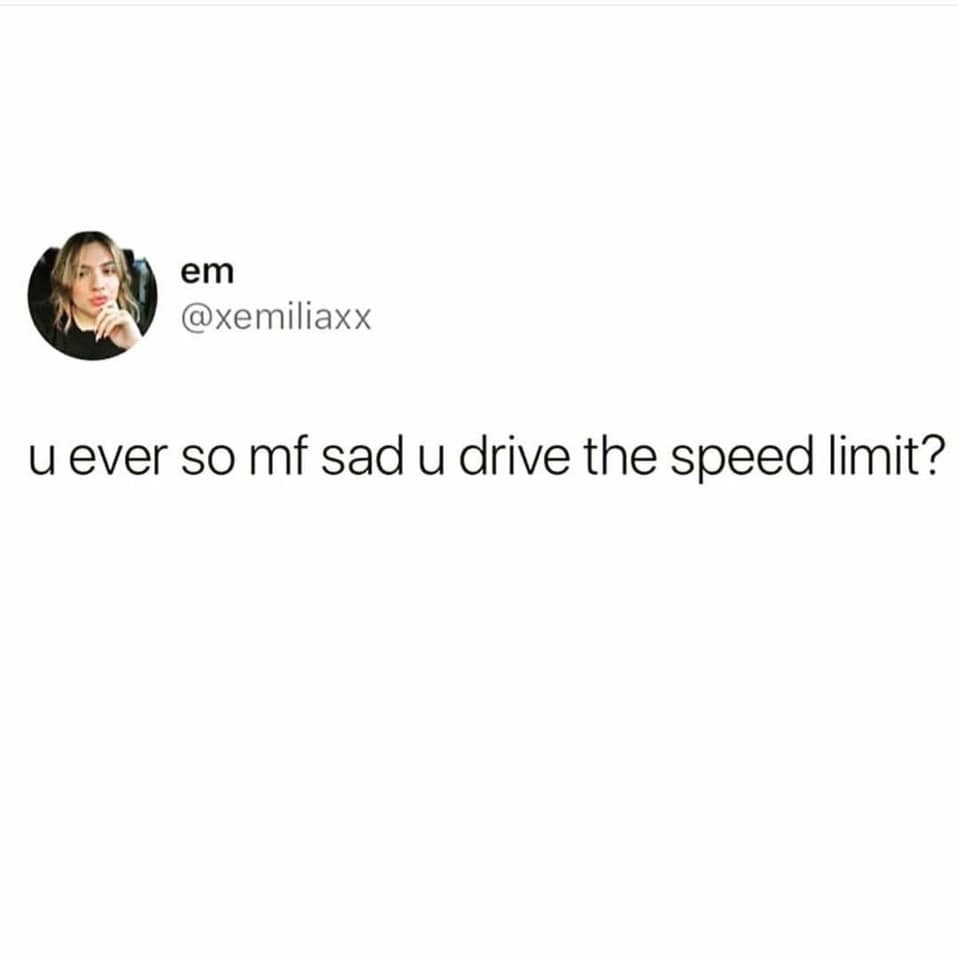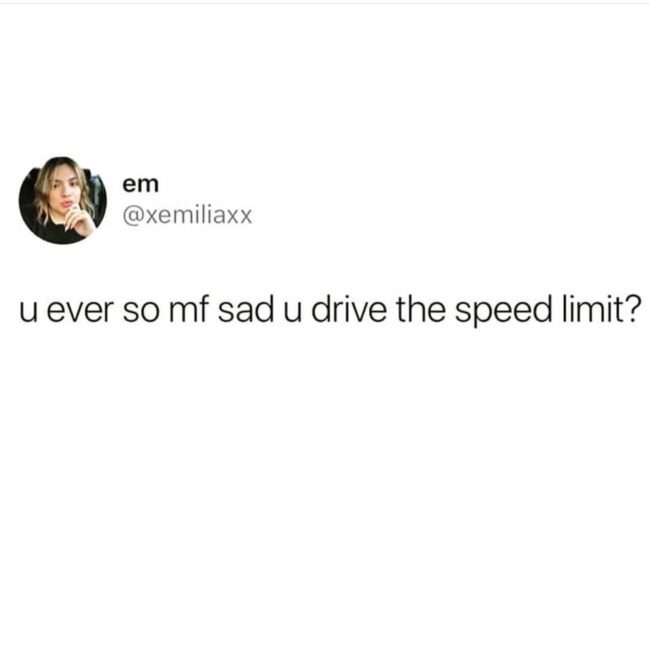 18.
Me: Husband, please stop leaving empty wrappers on the kitchen surface.
Husband: pic.twitter.com/BdfFCVVN4R

— Lizzie Swann (@LizzieSwann1) March 26, 2019
19.
Instead of blocking your ex, become such a disaster online that everyone makes fun of your ex for dating you

— Ritz (@edgyboynextdoor) March 24, 2019
20.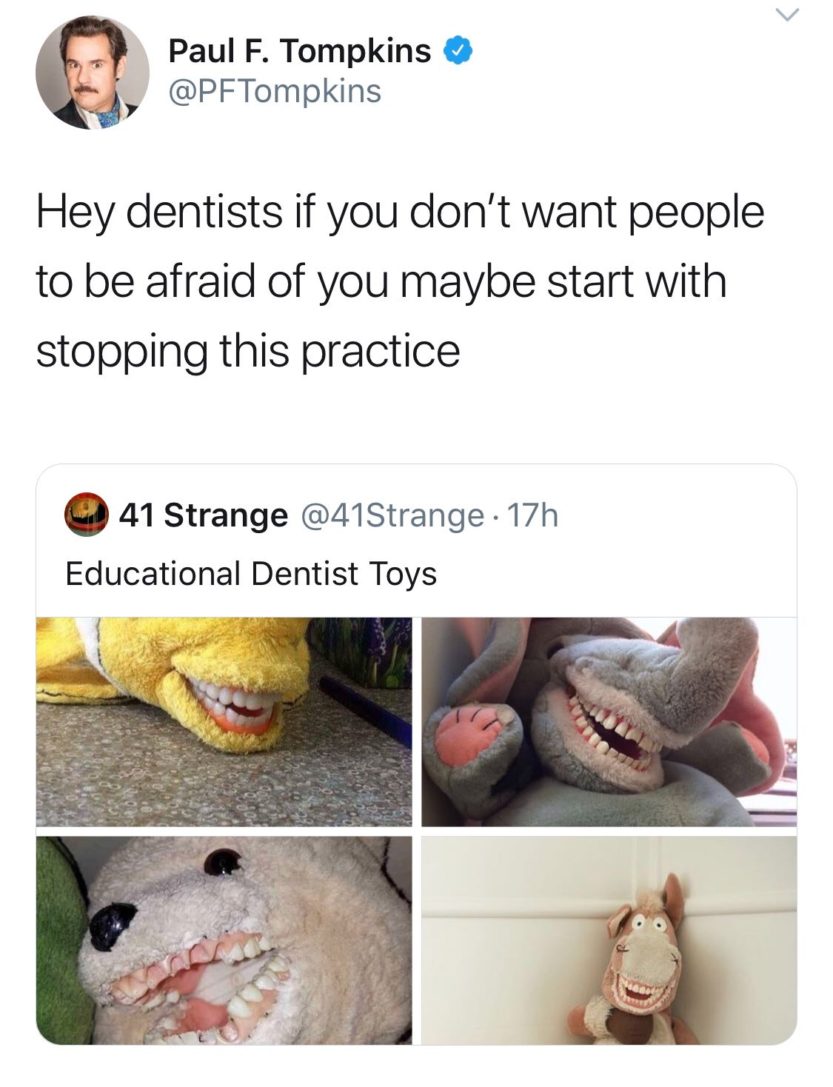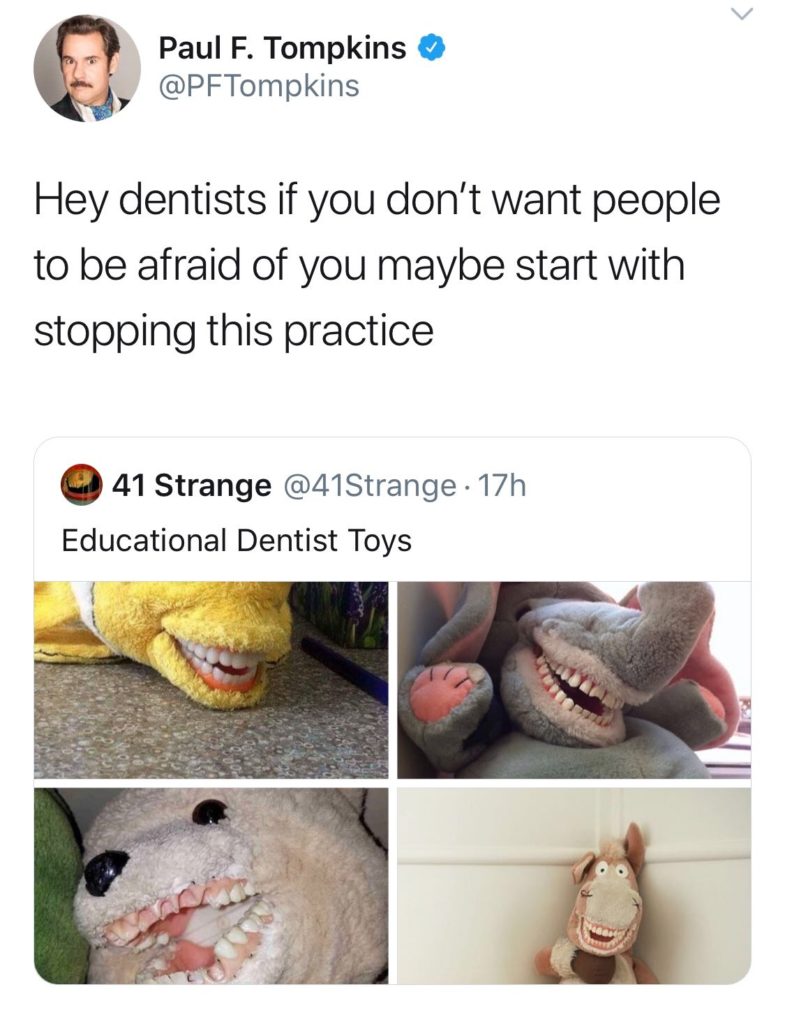 21.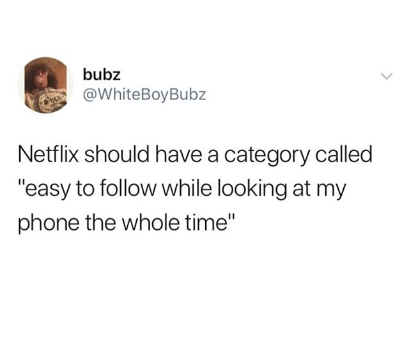 22.
As poop is coming out of your butt it is temporarily a sandwich, but once it's in the toilet it's soup

— wilson (@MediumWilly) December 15, 2018
23.
Nobody:

That one IKEA mirror everyone owned in college:

) )
( (
) )
( (
) )
( (

— Ecce_Homosexual (@Ecce_Homosexual) March 26, 2019
24.
one time during a high school cross country meet i pretended to faint .5 miles in because i was tired and the medics came and carried me to a golf cart and i've kept this to myself for 4 years- AND THAT'S SHOWBIZ, BABY.

— Brett Neustrom (@brett_neusty) March 27, 2019
25.
[slowly rises from trashcan while 2 friends are making plans without me]
i am also free that day.

— chuuch (@ch000ch) March 1, 2016
More hilarious tweets: