So, uh, how's this lockdown going for you? If you're anything like the millions of human beings currently sequestering themselves inside their homes, you're probably a little bored! Weekends have lost all meaning for people working from home who also can't go out, but here we are!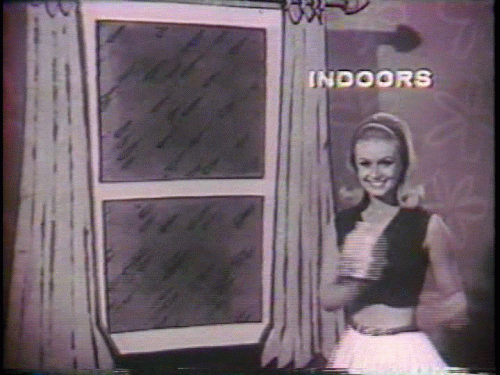 That's why we collected the funniest damn tweets from the
hilarious women of Twitter
so you can at least take a little break from the monotony of having the same fight with your significant other. Go ahead and chuckle and scroll (then wash your hands) and laugh out loud (then wash your hands again) and enjoy a break from freaking out about this whole crisis. Just remember to smash that next page button (AND WASH YOUR DAMN HANDS). Enjoy!
1.
my auntie's local restaurant emailed her this 😭😭😭 pic.twitter.com/t3PtqKXI7n

— Hannah (@hannahchrstina) March 18, 2020
2.
https://twitter.com/themeredith/status/1241140541225500673
3.
y'all working from home pic.twitter.com/mt9HXbwM15

— the hoziest (@iatemuggles) March 17, 2020
4.
You're telling me my professor who can't stop the YouTube autoplayer from playing the next video is going to teach classes online? This should be good.

— Nikki Insana (@NikkiInsana) March 11, 2020
5.
https://twitter.com/KarenKilgariff/status/1241403160704385026
6.
https://twitter.com/annetdonahue/status/1241814836780175360
7.
https://twitter.com/meganamram/status/1241790729145339904
8.
https://twitter.com/Manda_like_wine/status/1241535817123848204
9.
https://twitter.com/srdanan/status/1241824695789518858
10.
me in 1 week watching a scrap of plastic blow across the street pic.twitter.com/ZvXlCIQbzy

— Jill Gutowitz (@jillboard) March 17, 2020
11.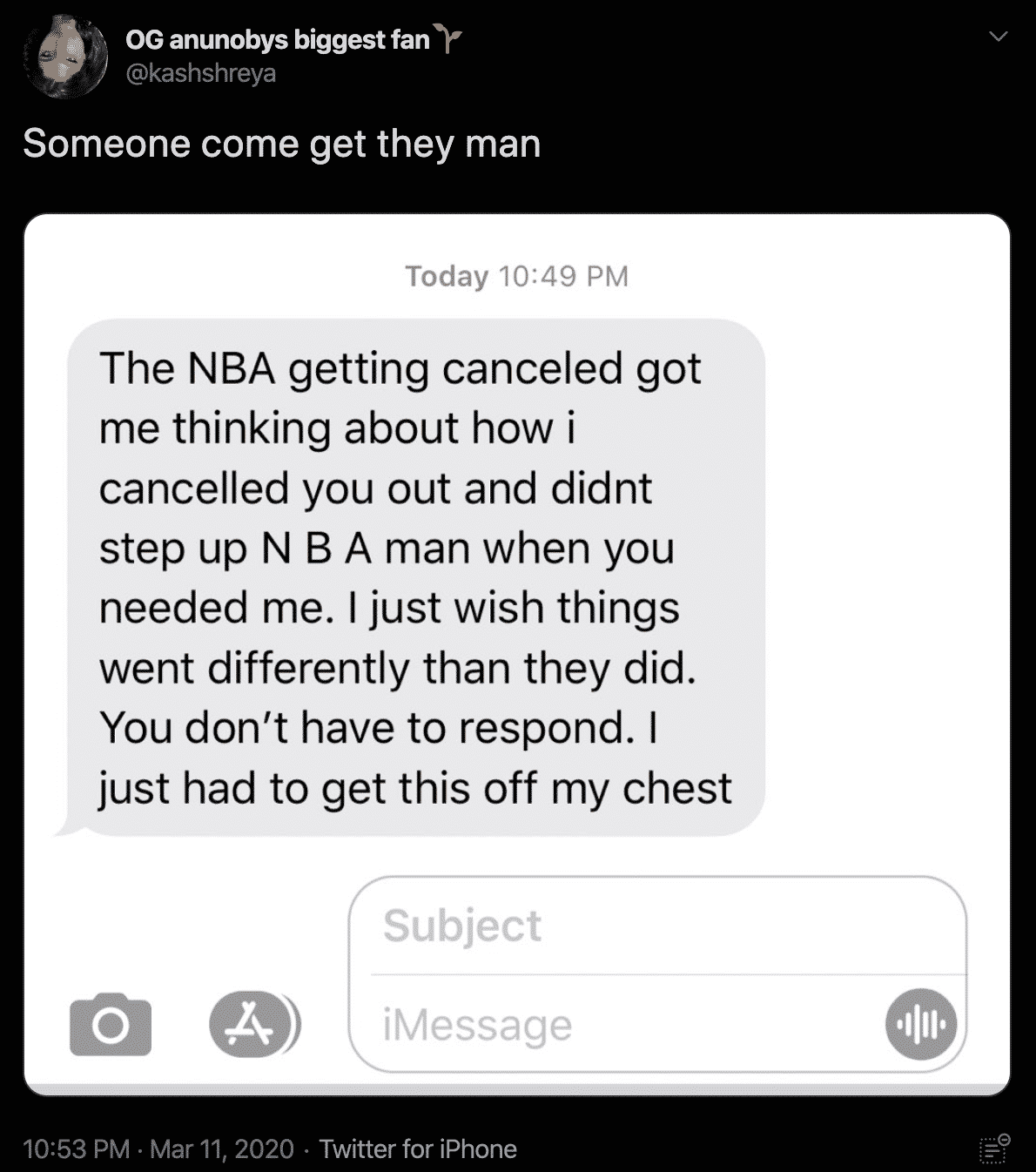 2.
https://twitter.com/Wtfnancyison/status/1240763838753984513
12.
a little worried bc I have the same symptoms as Tom Hanks (tall, handsome, kind, everyman)

— Karen Chee (@karencheee) March 12, 2020
13.
Wash your hands like you're 19 and trying to get the X that a bouncer wrote on your hand in Sharpie completely scrubbed off

— maybe: clare (@clur19) March 8, 2020
14.
if u live with a significant other and think all the co-quarantining will cause u to break up, email me at megzukin at gmail dot com. i'm not writing a story im just messy and love drama

— meg zukin (@bymeg) March 13, 2020
15.
https://twitter.com/jodiecongirl/status/1241381277594529798
16.
me and my coworkers logging into all of our meetings remotely for the next couple of weeks pic.twitter.com/fpOYiHJLcl

— isha (@ikasliwal) March 9, 2020
17.
My professor just told me that if we get a whiff of smoke it's because another professor put the papers he was grading in the microwave to rid them of any chance of Corona Virus & then the papers caught on fire... I can't make this stuff up people

— emily perez (@Lou16em) March 10, 2020
18.
Me leaving the beaches of Mykonos to head back to the office after flying over for $87.94 during my lunch break pic.twitter.com/neUx3fvtqZ

— k. matt but kristyn works too (@kmatthewildcat) March 10, 2020
19.
Somewhere...somehow...some frat boy is planning a coronavirus themed date party

— march madison (@smoreilak) March 11, 2020
20.
My favorite part about working from home is that I can cry in my OWN bathroom

— Eileen Mary O'Connell 🌝 (@i_Lean) March 13, 2020
21.
day 1 of covid-19 house arrest: i tried to "watch" a book

— Aparna Nancherla (@aparnapkin) March 13, 2020
22.
During social distancing, it's important to remember good conference call etiquette:

- awkward silence - can you hear me - [weird small talk because someone is 10 min late] - BEEP BOOP - strange crunch - heavy breath - oops sorry you go ahead - sorry no, you - BOOP beep - bye? — Julieanne Smolinski (@BoobsRadley) March 10, 2020
22.
some of you lack the disassociative skills needed to emotionally survive the apocalypse and it shows

— ziwe (@ziwe) March 10, 2020
23.
You know who really has the last laugh? The Peloton woman, quarantined at her beautiful house enjoying a great germ-free workout

— Ari Friedman (@AriFriedman) March 12, 2020
24.
Took my mom a record amount of time to roast my love life by calling it a self quarantine so there's that

— Ella Cerón (@ellaceron) March 10, 2020
25.
I know somebody needs to hear this right now DO NOT TEXT YOUR EX I REPEAT DO NOT TEXT YOUR EX

— Charlene deGuzman (@charstarlene) March 13, 2020
This post contains external embeds and has been paginated to speed up page load speed. If this displeases you, we have 10,000+ posts without pagination you can see here.