There is good news out there, it's just a little harder to find those wholesome stories these days. People are stepping up and being the best versions of themselves, but all you hear about are folks panicking and buying up all the toilet paper.
In times of crisis, we have to be better. We need to lift each other up because it doesn't seem like our governments will. It's on us. I hope these people inspire you.
1.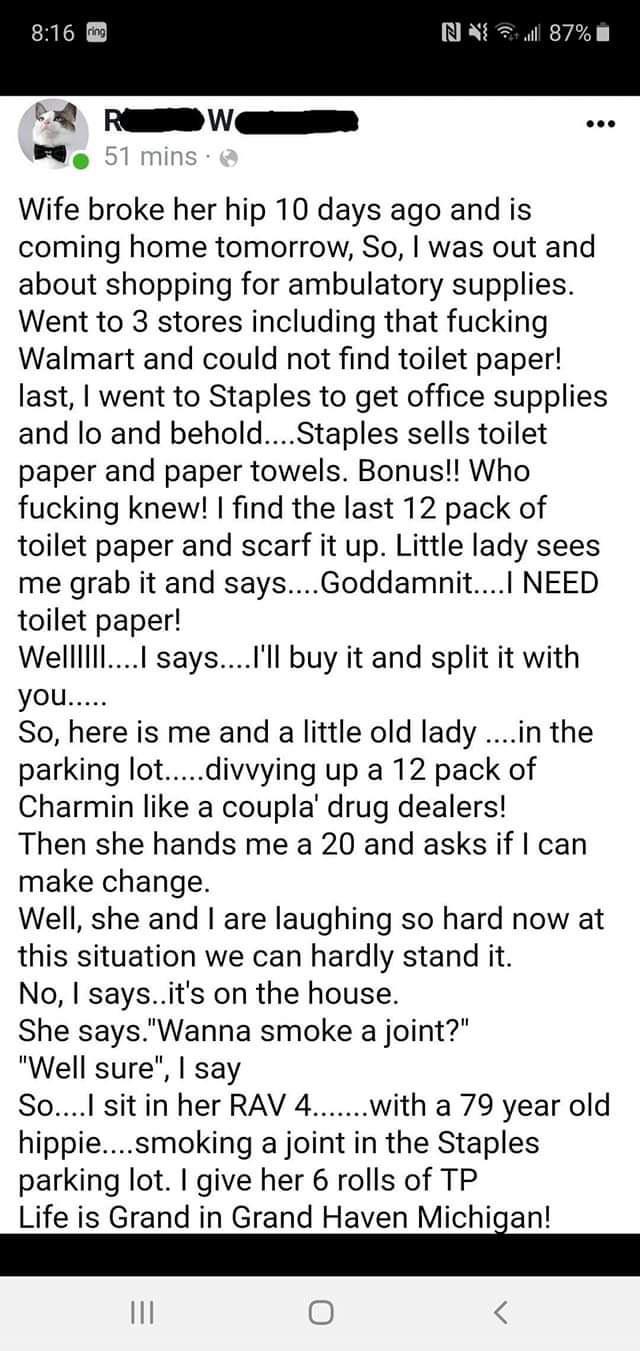 2.
In Norway, Prime Minister Erna Solberg just held a press conference specifically for children.

For half an hour, she and her team answered questions submitted by kids across the country.

She told them it was normal to be scared but that everything would be okay.#Leadership pic.twitter.com/pGHdB24zpS

— Goodable (@Goodable) March 16, 2020
3.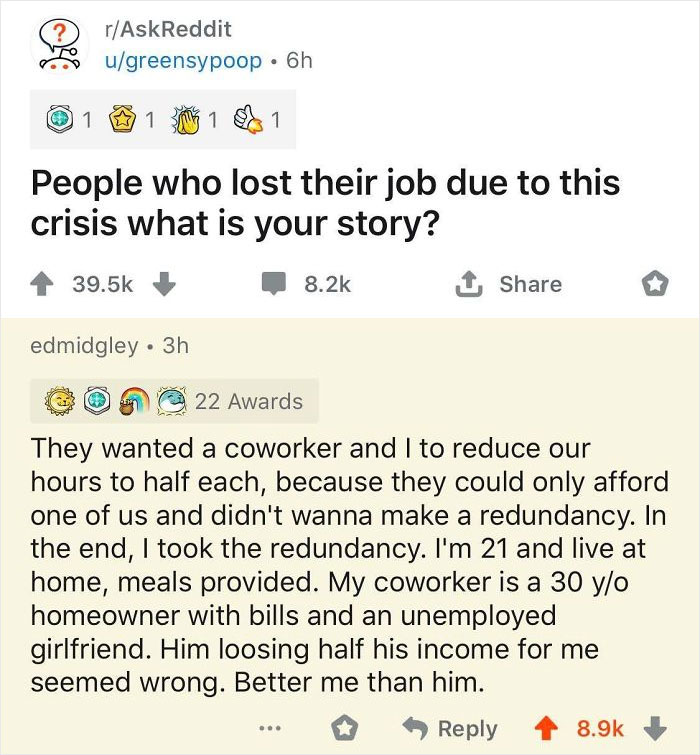 4.
Due to coronavirus precaution, Bob Shellard isn't allowed to visit his wife in her Connecticut nursing home. So he stood outside her window and held up a sign that said "I've loved you 67 years and still do. Happy Anniversary. #humans #bros #peace #wholesome #humanity #love … pic.twitter.com/U3VWF0SsUb

— Fellow Bro (@MERNiK6) March 16, 2020
5.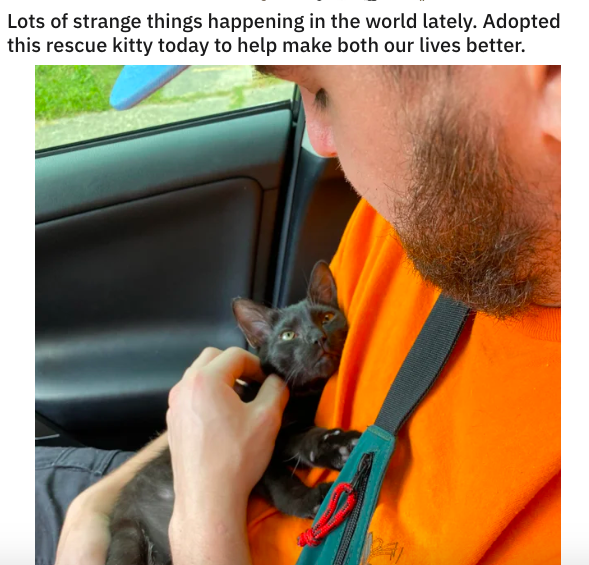 6.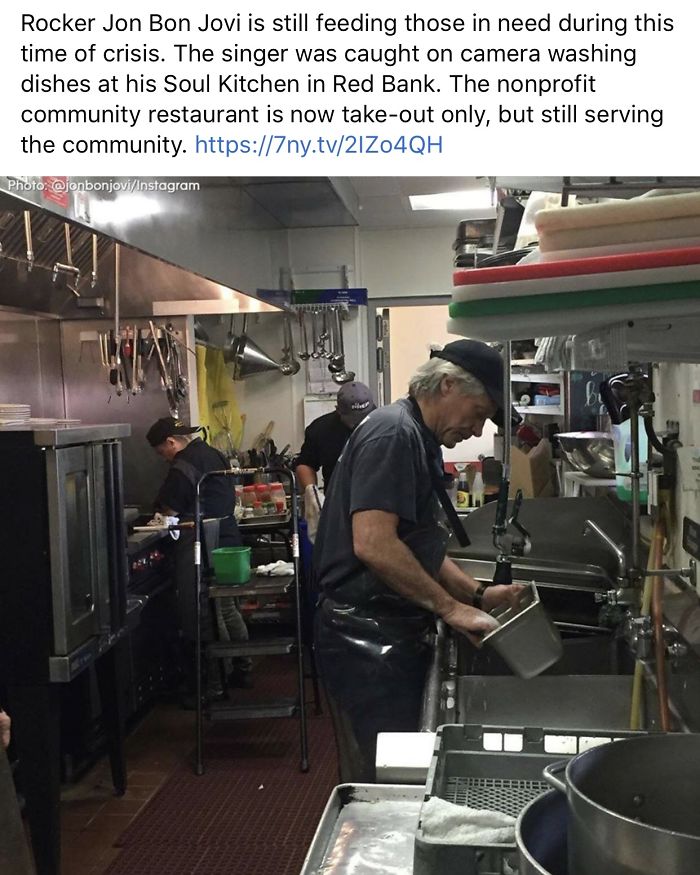 7.
So society's *real* key workers have just been revealed.

Not the bankers. Not the traders. Not the elite hedge fund managers.

It's the nurses. The doctors. The delivery drivers. The carers. The porters. The teachers. The shelf stackers. The check out staff. #COVID19

— Rachel Clarke (@doctor_oxford) March 18, 2020
8.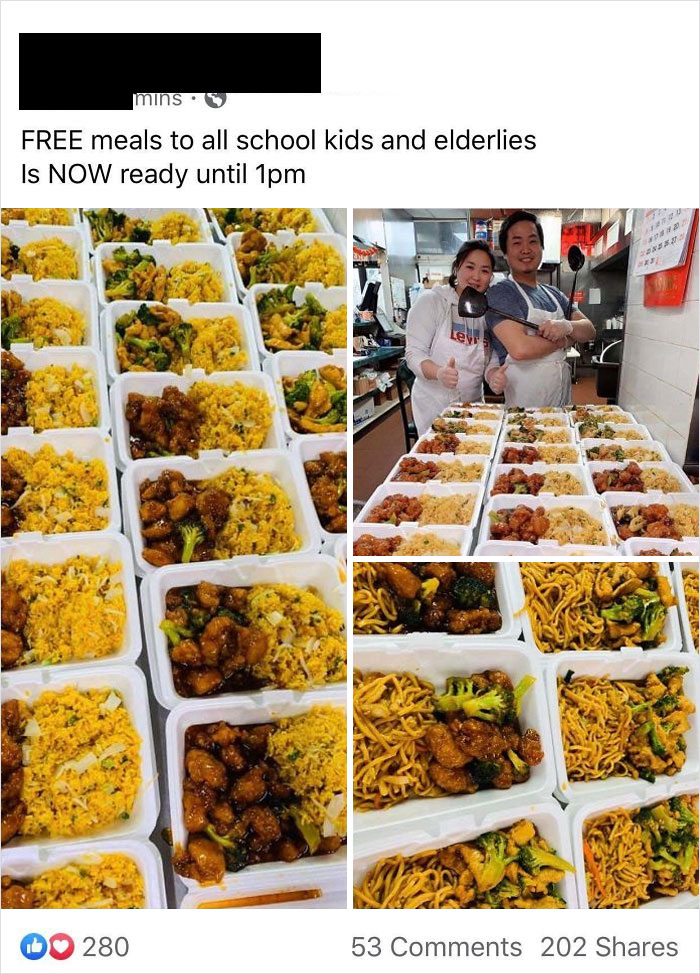 9.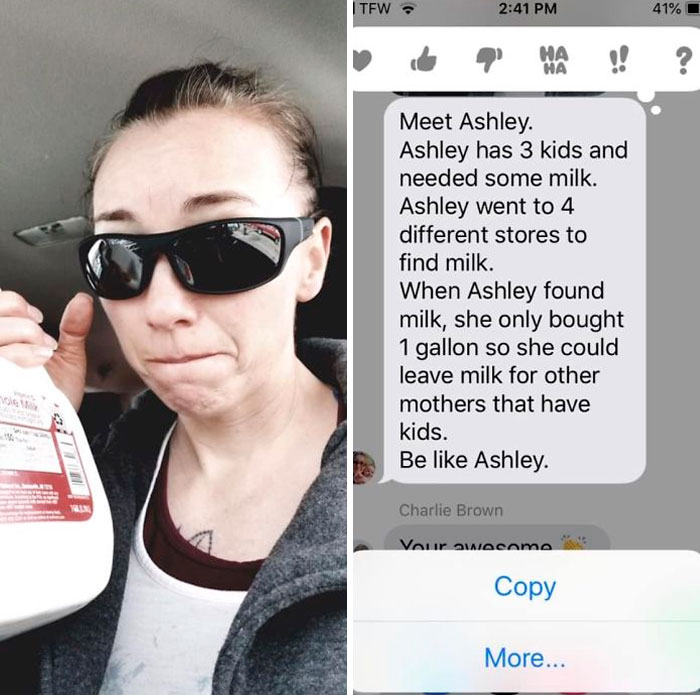 10.
I just heard a story from a friend that her landlord is halving her rent for two months and giving her back the majority of her security deposit now to help bolster her and her roommate's incomes since they work in retail and food service. Honestly. This is how you fucking do it.

— Kate Bahn (@LipstickEcon) March 15, 2020
11. He comes to talk to his dad every day since the nursing home is on lockdown.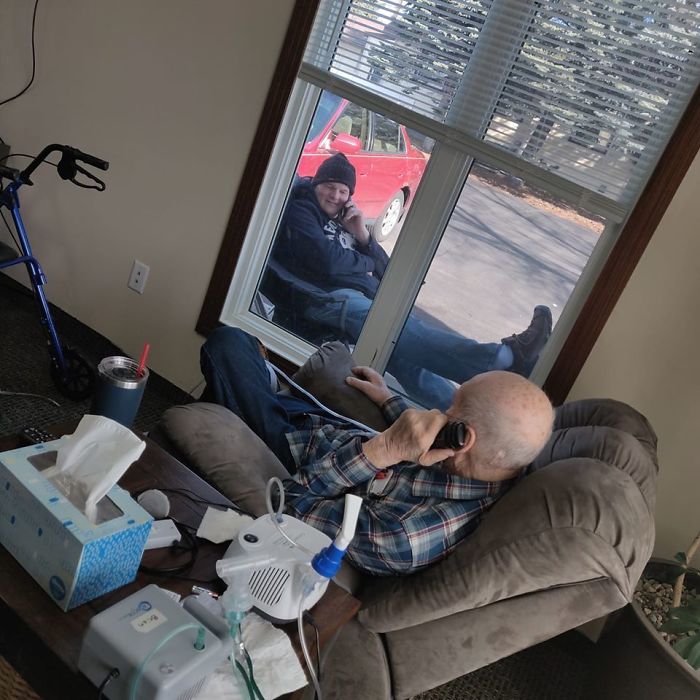 12.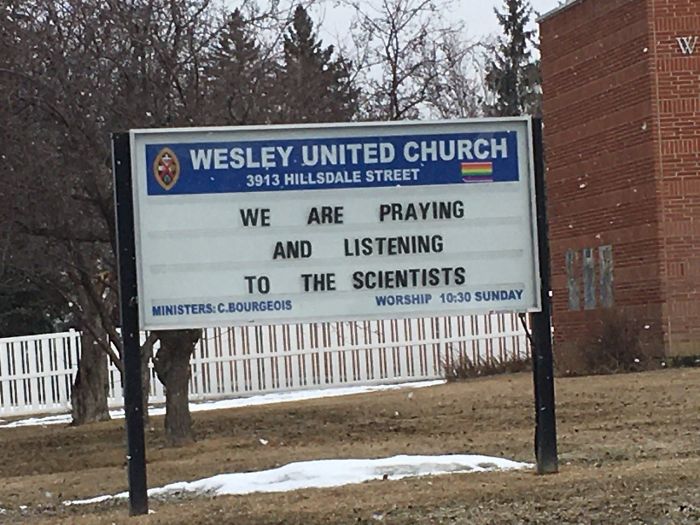 13.
China sent medical masks to Italy, & wrote on the boxes a quote of a Roman poem: "We are waves from the same sea"

Japan had donated supplies to China, & wrote on the boxes a quote of a Chinese poem: "We have different mountains & rivers, but we share the same sun, moon, & sky."

— Mohamad Safa (@mhdksafa) March 14, 2020
14.
The World Health Organization has announced that dogs cannot contract Covid-19. Dogs previously held in quarantine can now be released. To be clear, WHO let the dogs out.

— Liam Hackett (@DiageoLiam) March 12, 2020
15. She turned 100 years old, so the kids sang to her from outside the nursing home.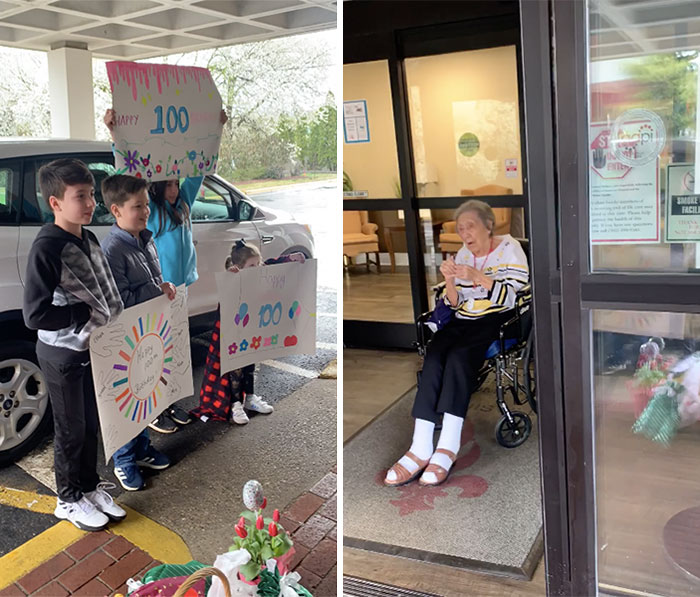 16.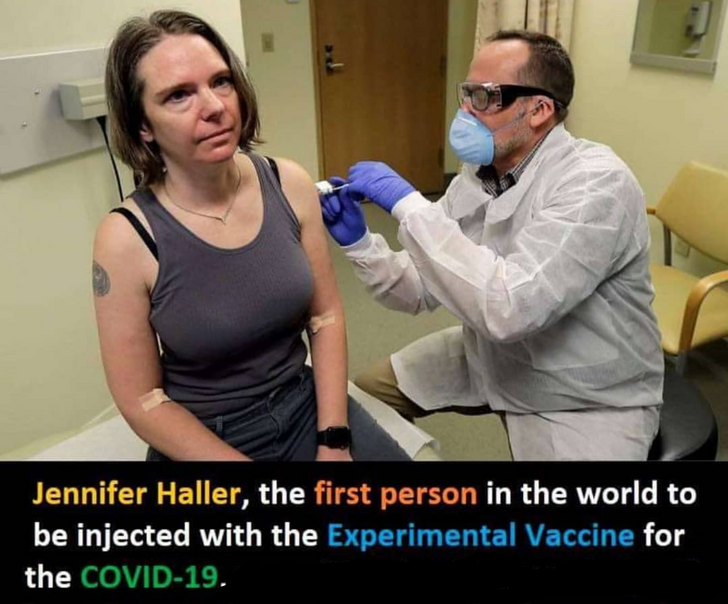 17.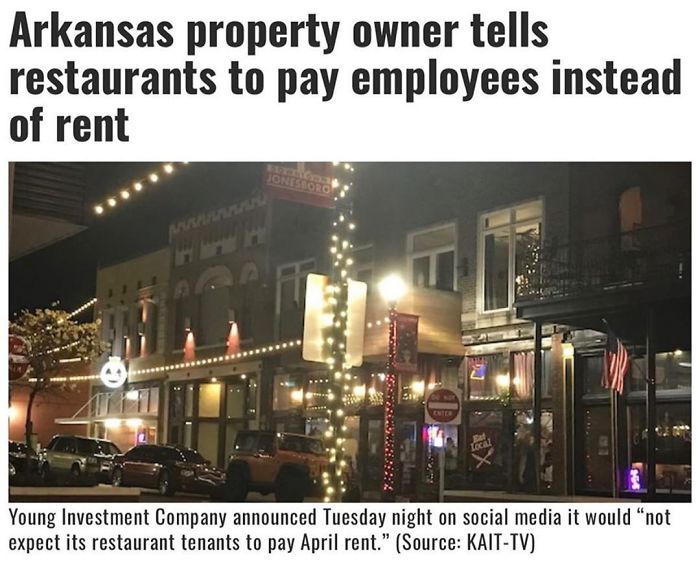 18. Granddaughter telling grandfather the news of her engagement.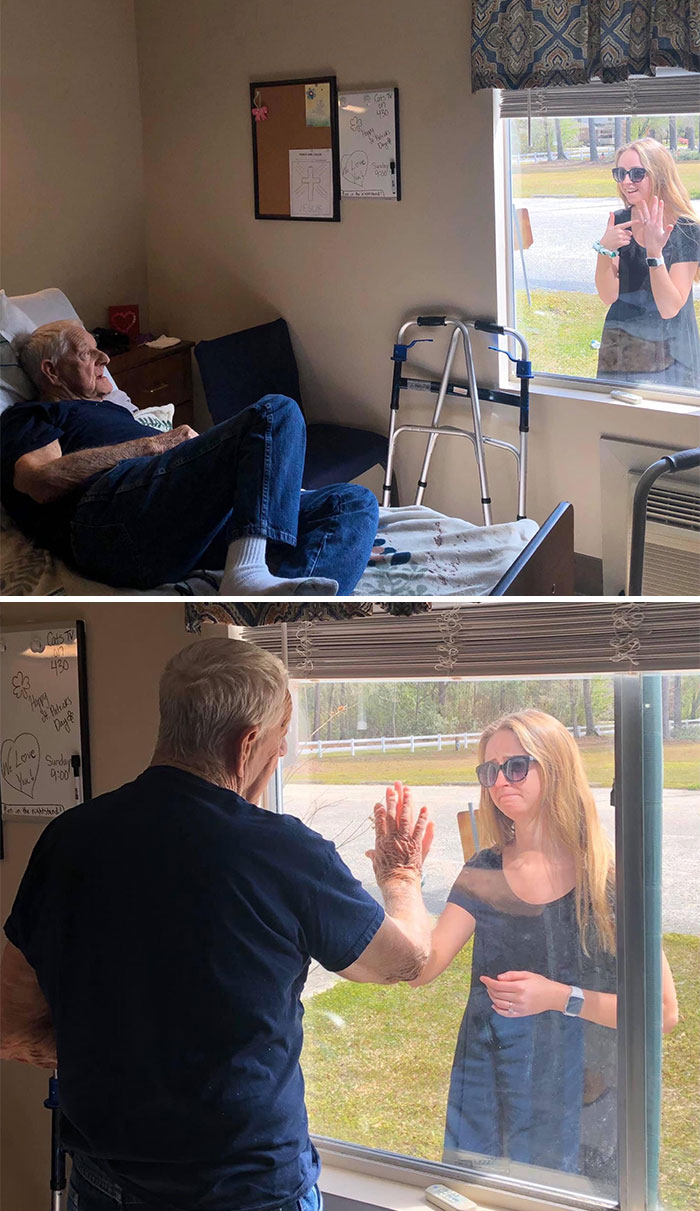 19.
My grandma's living facility is on lockdown; I went to drop off some things for her & found my dad serenading her & her friends on his guitar since he couldn't come in to visit 😭❤️ #Quarantine pic.twitter.com/S4xghMSIro

— Jenny DeLoach (@jennydeloach) March 16, 2020
20.
Elderly #coronavirus patient watches sunset with doctor outside hospital. Stay strong Wuhan. pic.twitter.com/HUvCnwehGI

— Peijin Zhang (@peijin_zhang) March 6, 2020
21. Someone with a generous and kind heart.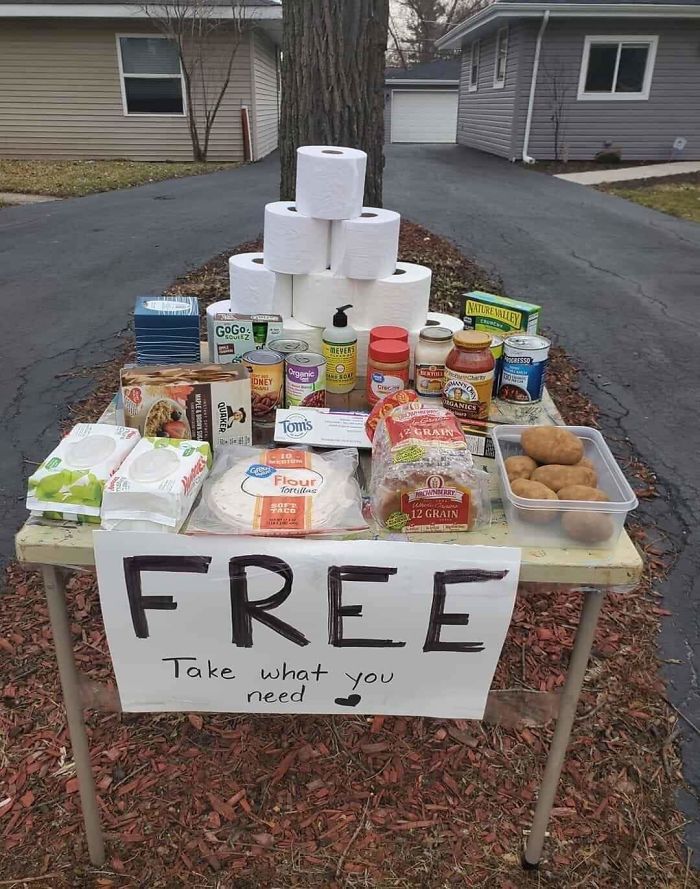 22. Distancing solution in a Danish supermarket.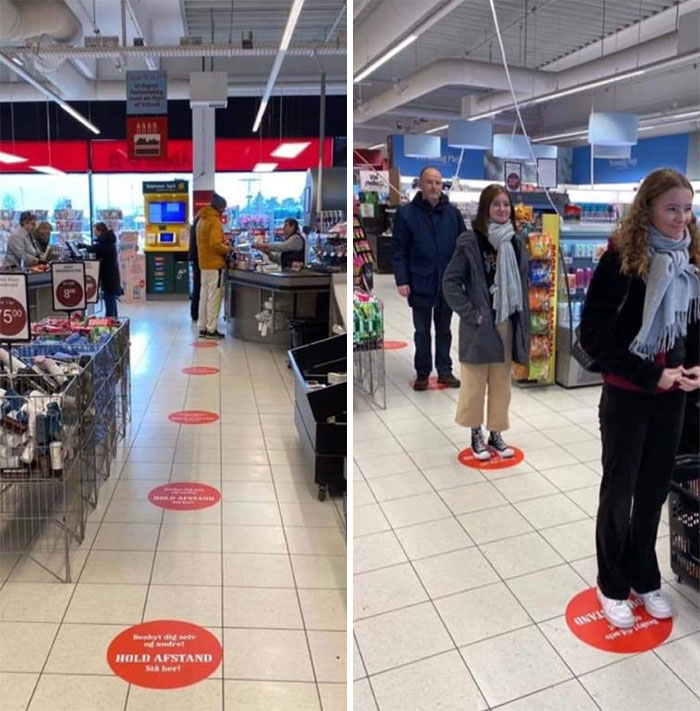 23.
During the quarantine, a pianist in Barcelona went to his balcony to play "My Heart Will Go On" for his neighborhood.

After he started, a sax player in the building next door joined him.

I'm here for all of this…🌎❤️pic.twitter.com/3utPYfDbua

— Rex Chapman🏇🏼 (@RexChapman) March 18, 2020
24. A customer left a $2,500 tip to support an Ohio bar that had to close because of coronavirus.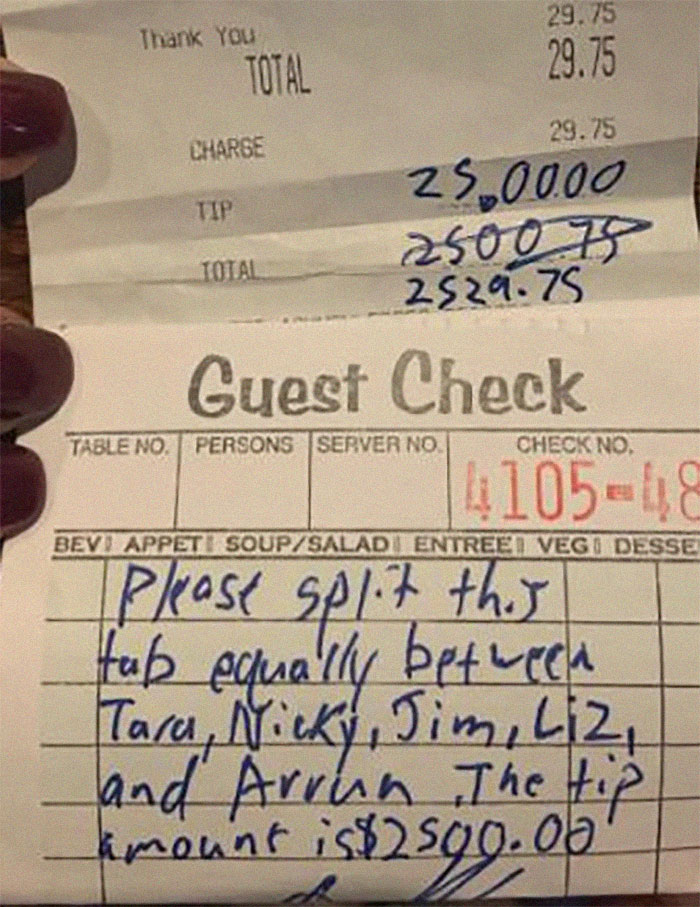 25. Hard times can bring out the best in people.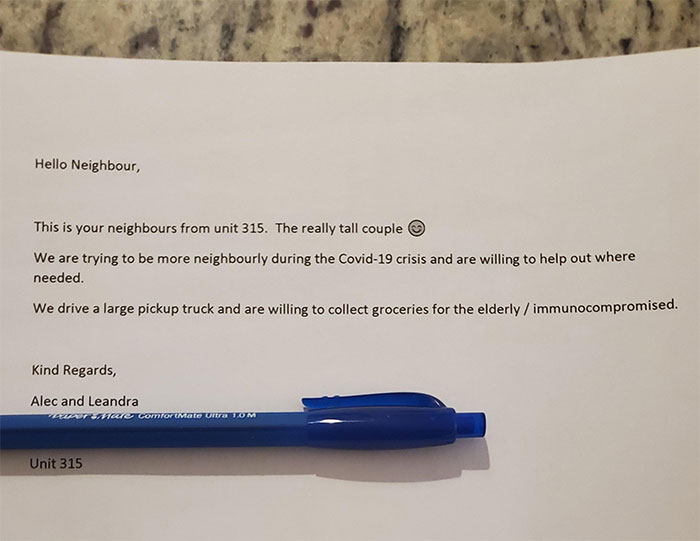 26. Boyfriend lost his serving job because of corona. Bosses cleared out the kitchen to provide food for employees and intend on making them weekly care packages.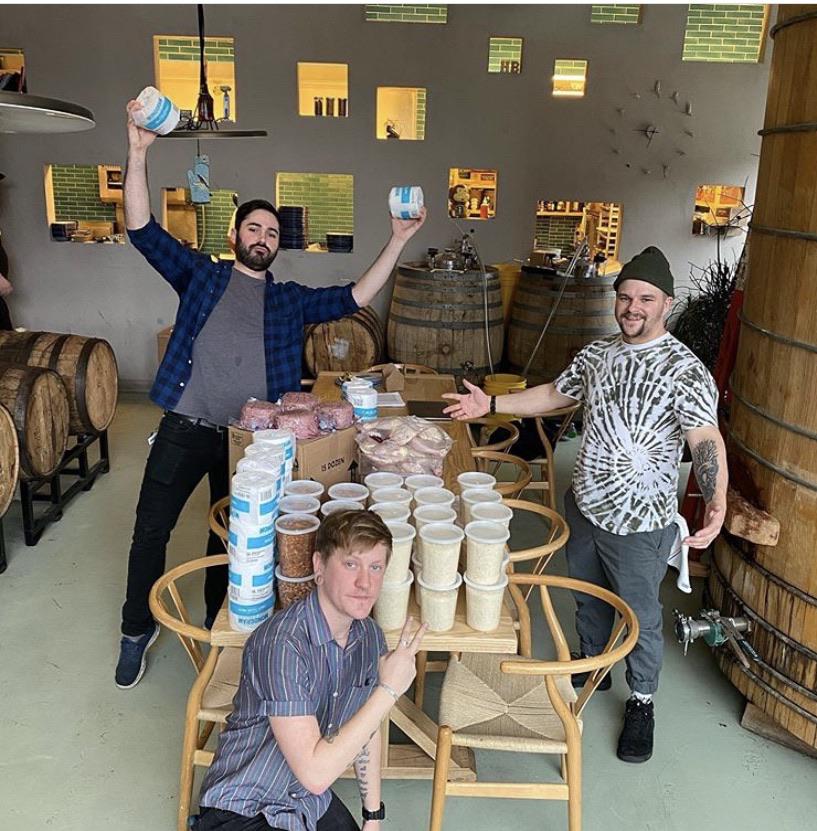 27. Good dad.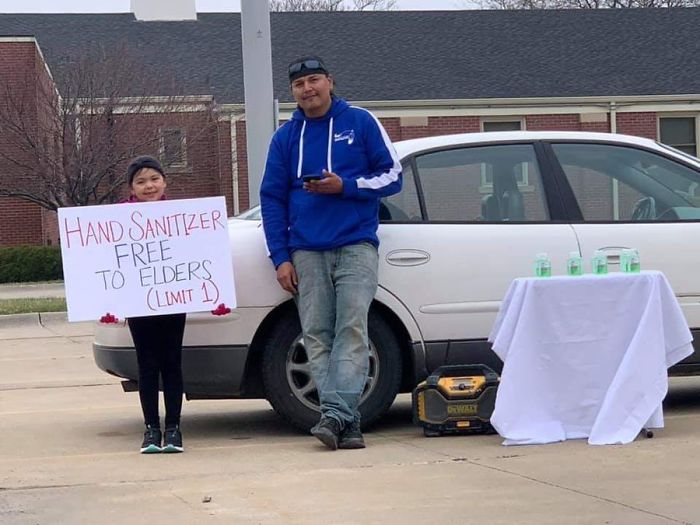 28. I love wholesome stories ❤️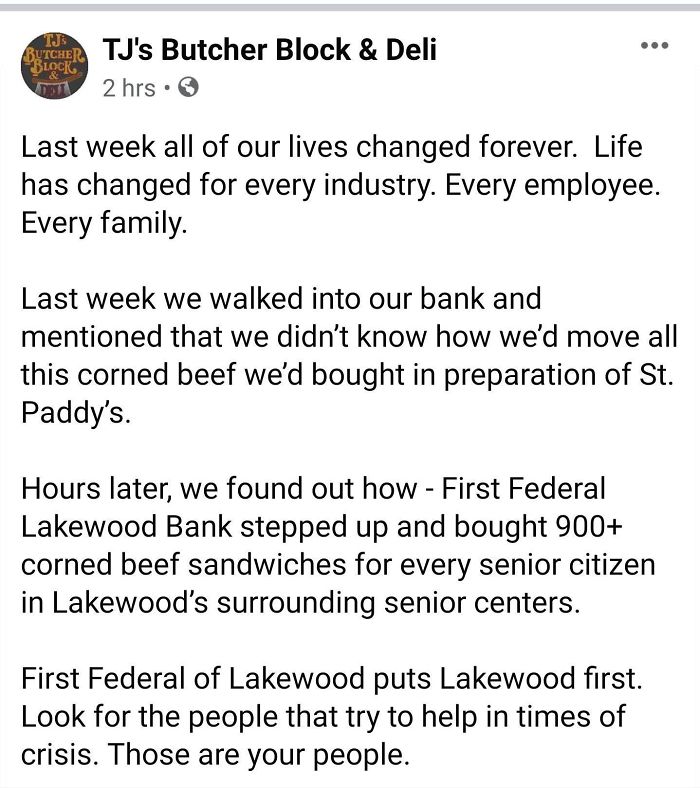 29.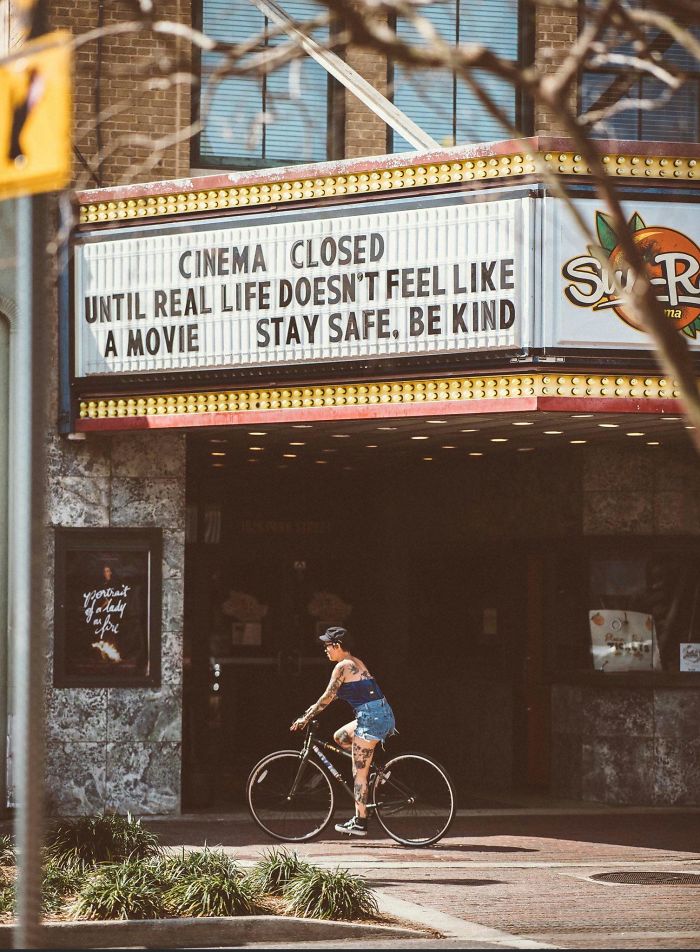 30.
so we are closing my school for 2 weeks and it's been really stessful, but the highlight was teaching my 3rd graders how to email so they can email me questions & I got these throughout the day pic.twitter.com/hMEqGA9aVu

— Big Meaty Claws!! (@derryqueenhaha) March 14, 2020
31. Spanish soldiers helping an elderly woman.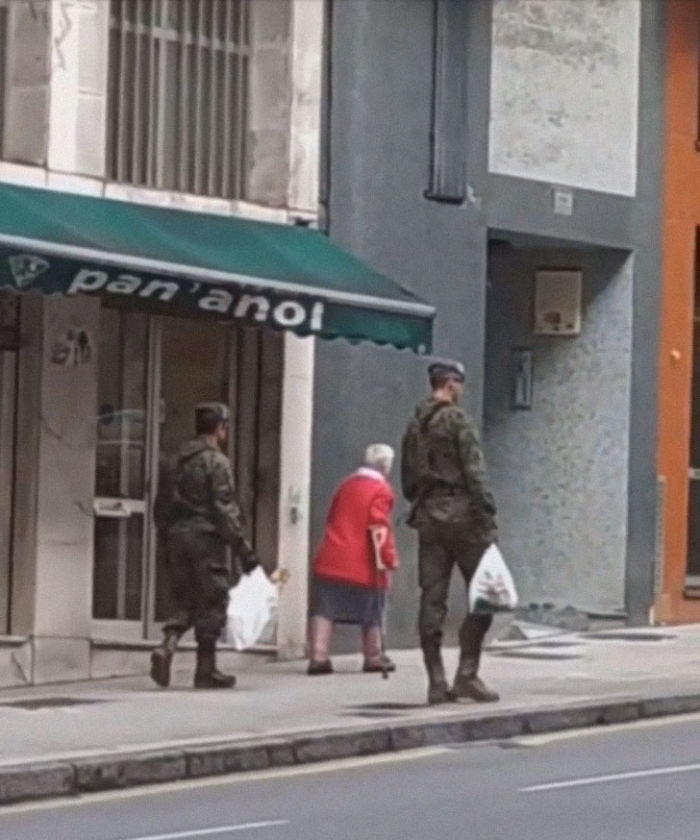 32. A 98-year-old patient recovered from Coronavirus in China.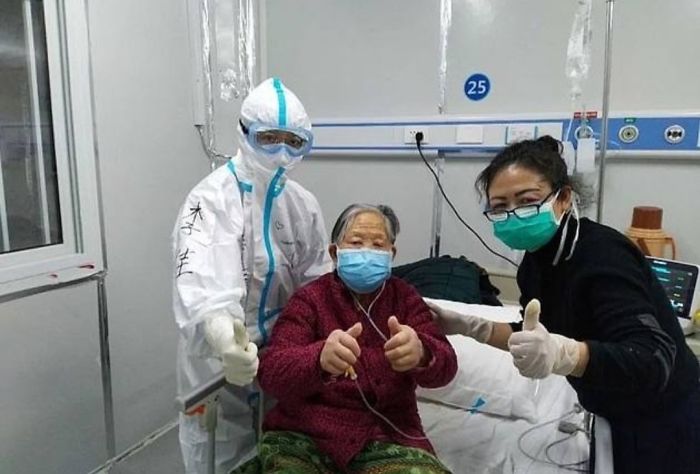 33. Doing the right thing.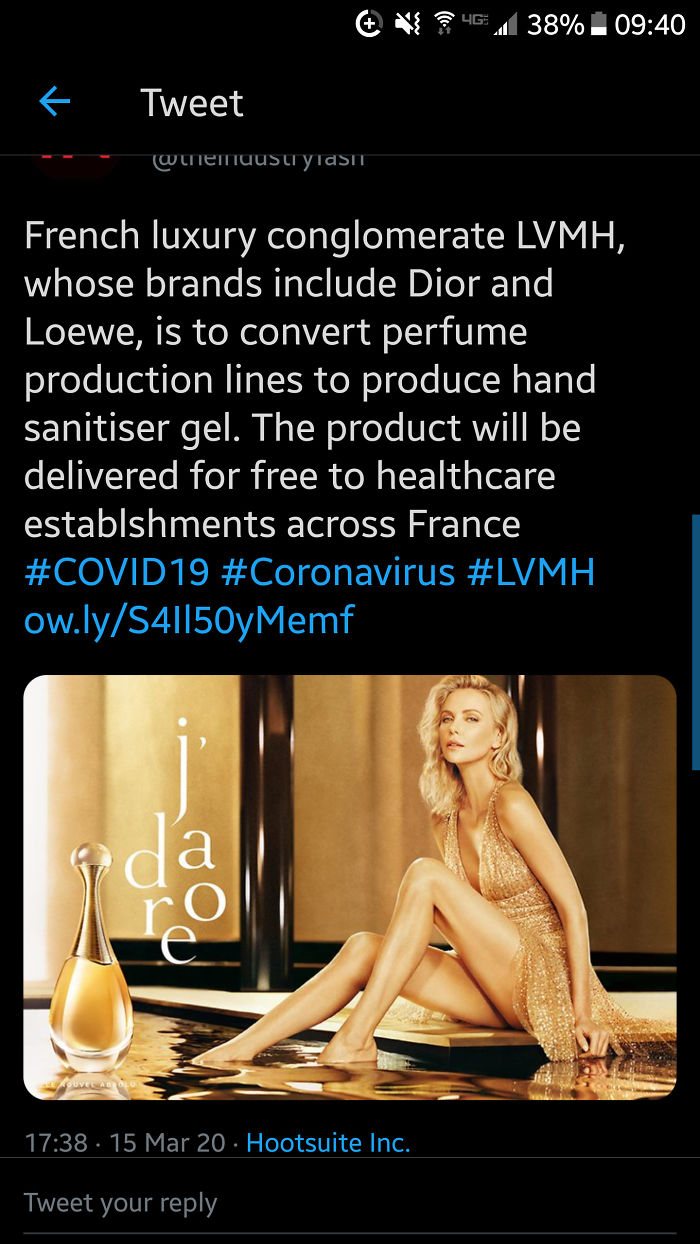 More wholesome stories: