Part of signing up to be a parent is expecting your kids to be away in a classroom for half of the day. No one wants to be locked in their home for a month or longer, especially these parents. I'll be having a drink for each of them tonight…or right now.
1. Day 10 Of Quarantine. I Think My Kid Is Up To Something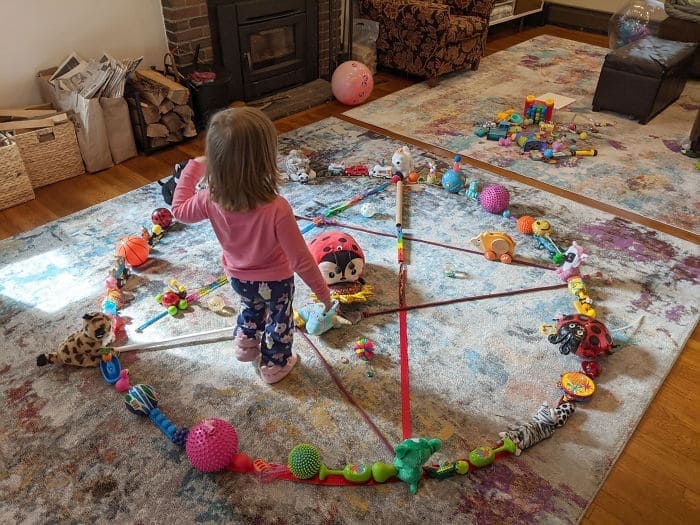 2. When else would you do this?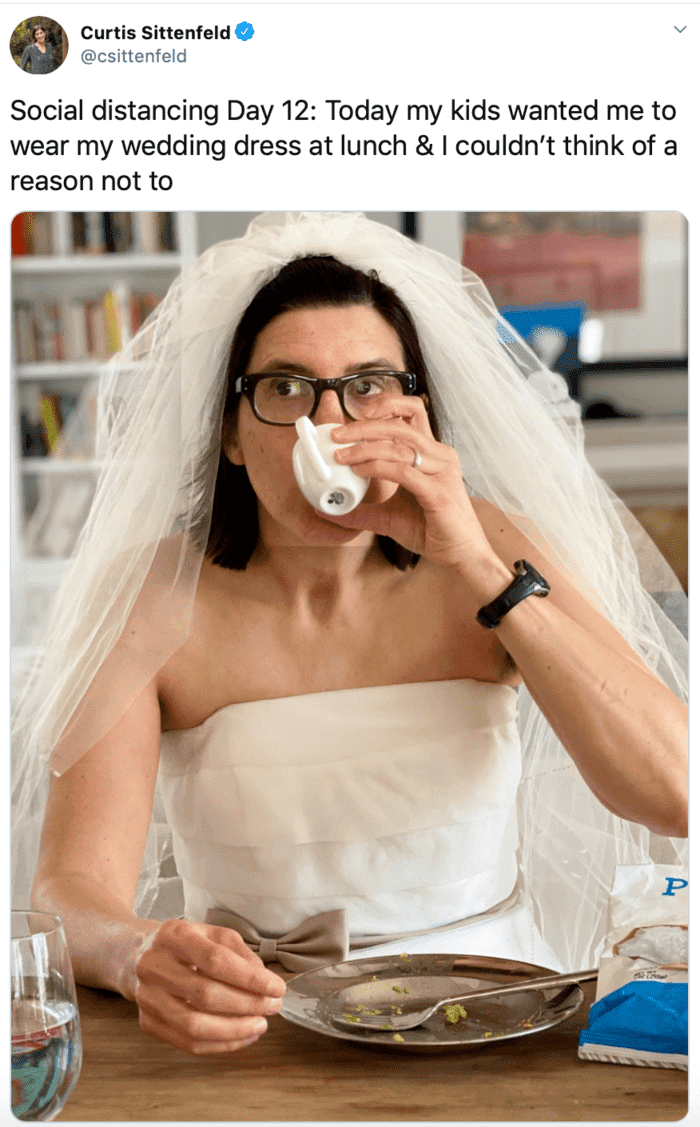 3. Schools And Sports Are Cancelled. Social Distancing. I Have Three Kids. Our Cozy Fort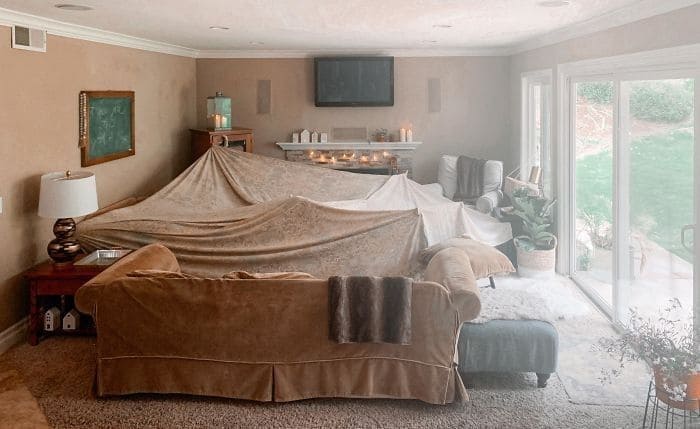 4. The New Office View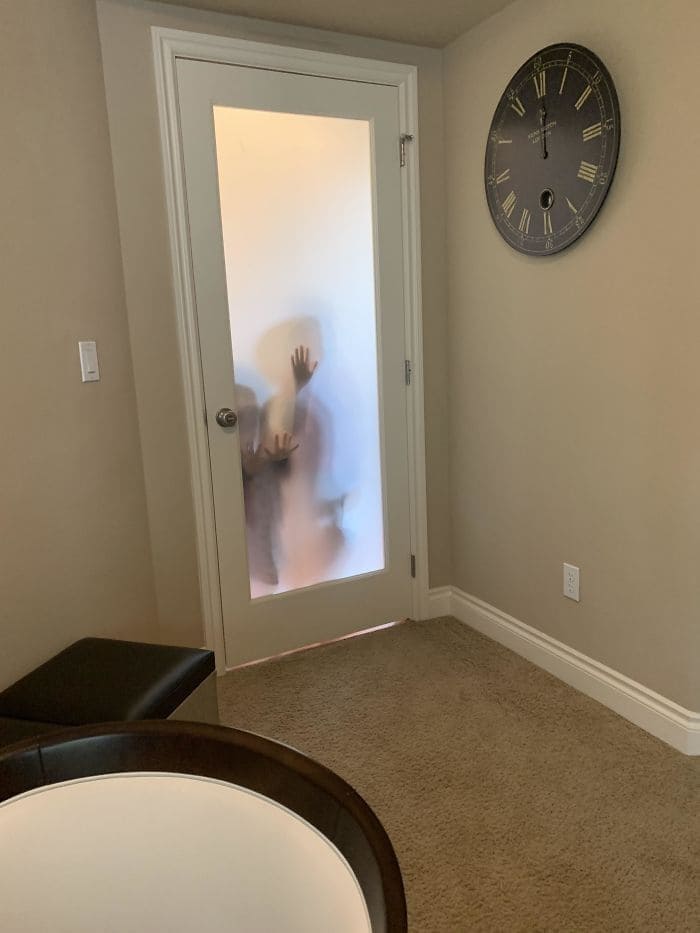 5. Isolation's Going Well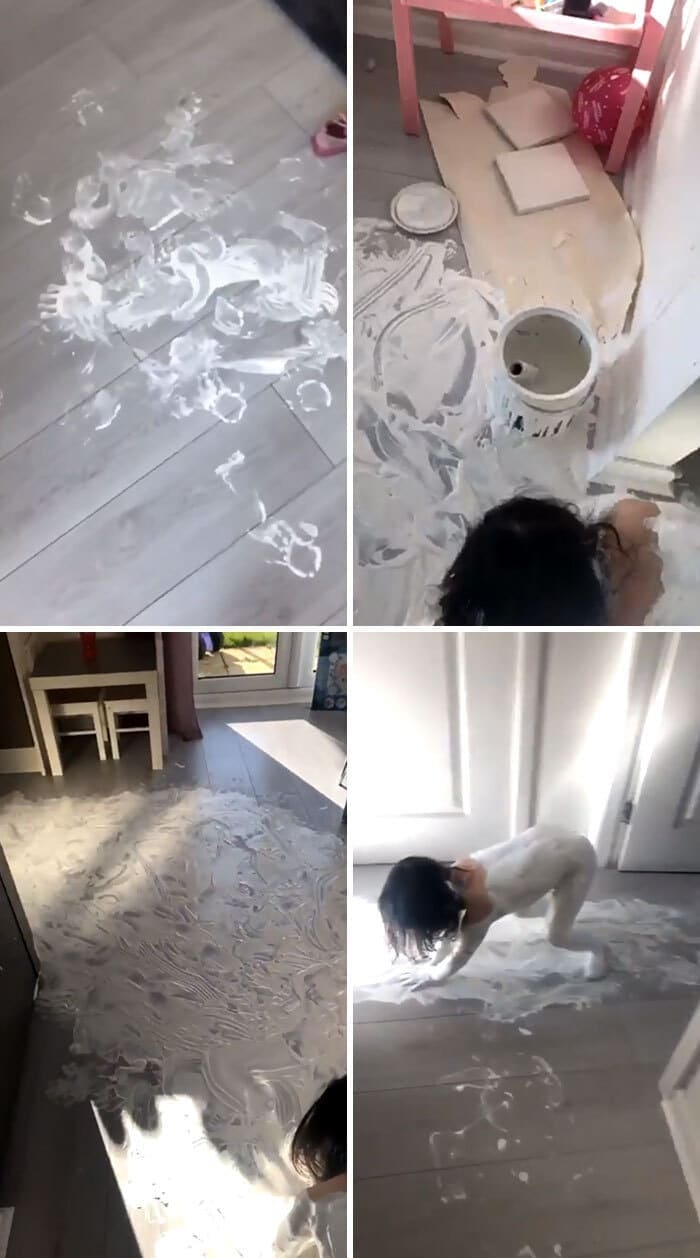 6. My Kiddo Cut His Hair Yesterday, Then Agreed To Let Me Have A Little Fun With It Before We Fixed It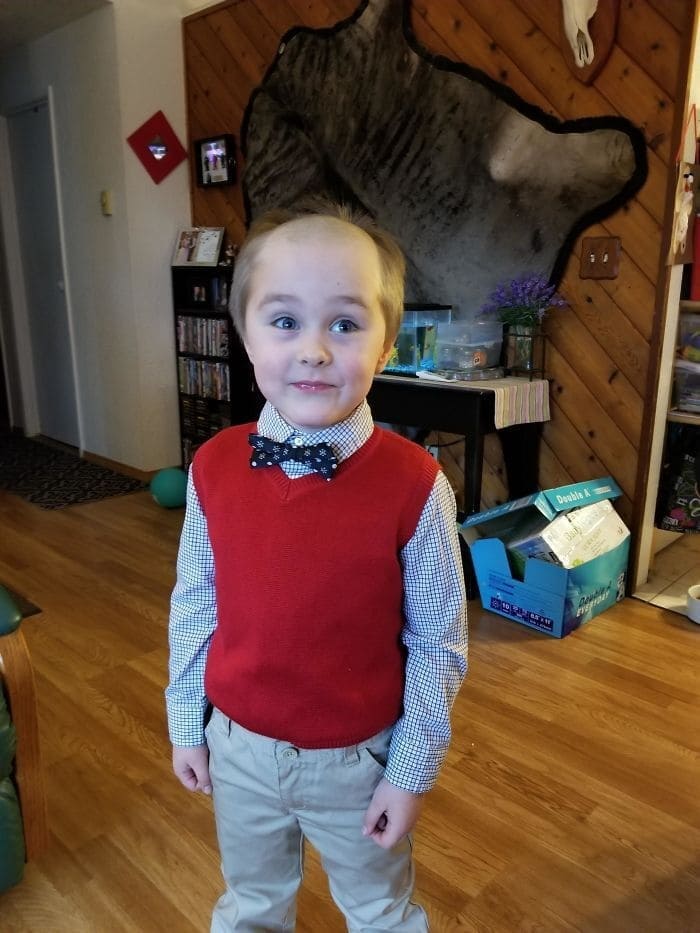 7. Using My Tears To Clean The Crusted Green Paint Speckled All Over Our House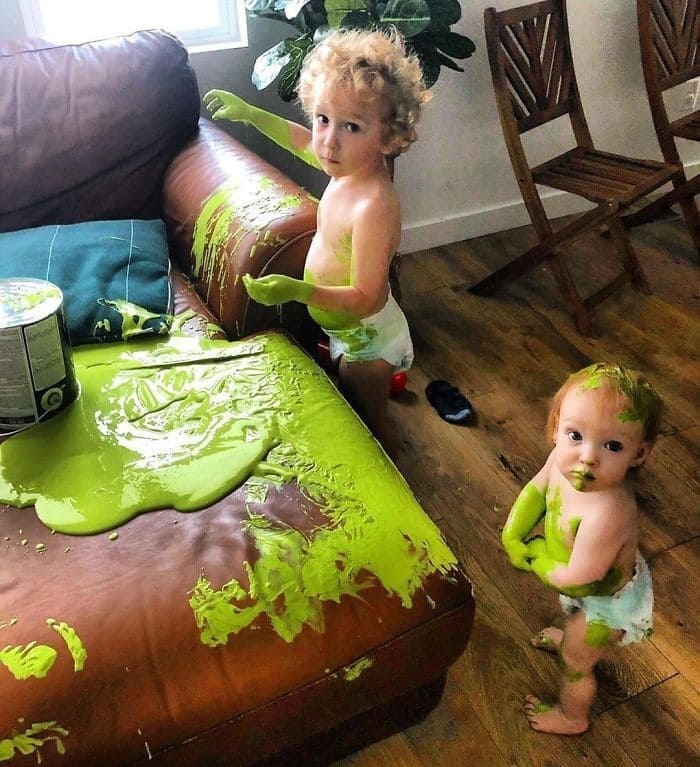 8. Day 2 Of 6 Week Break And My Kid Already Broke Our TV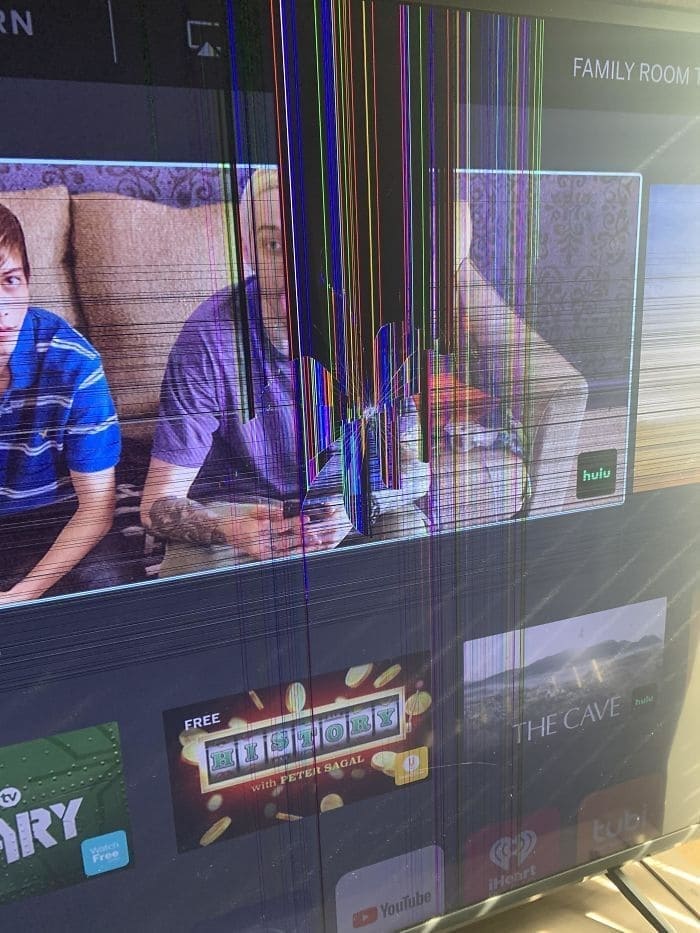 9. We Went From "Home-Schooling" To A Roller Skating Party Real Quick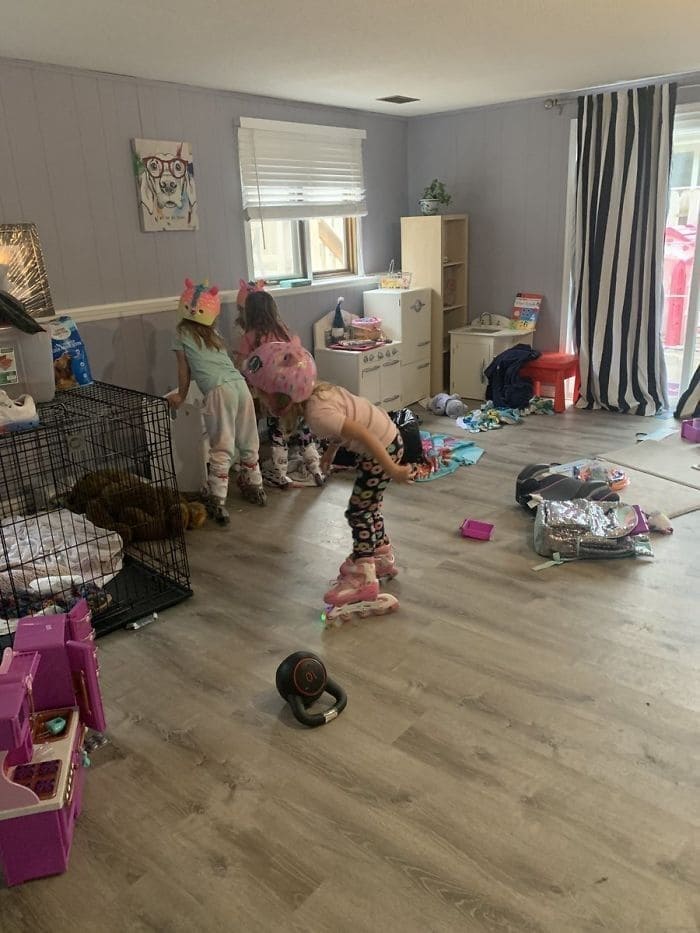 10. Working From Home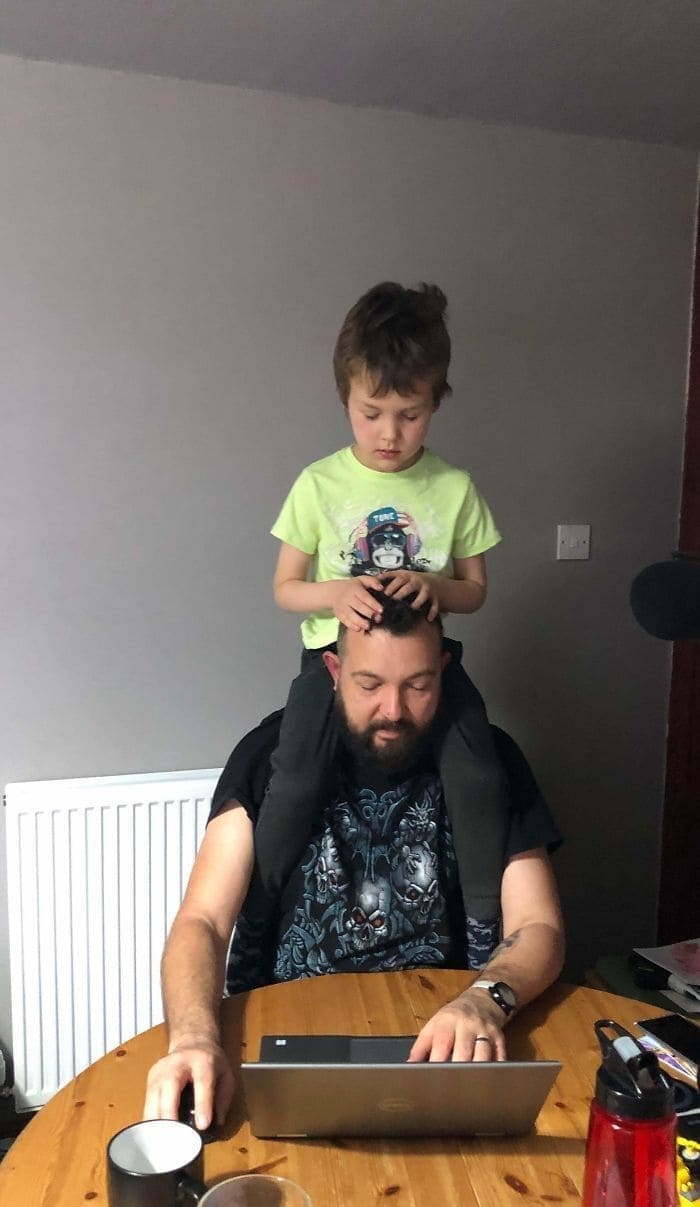 11. Kids are expensive.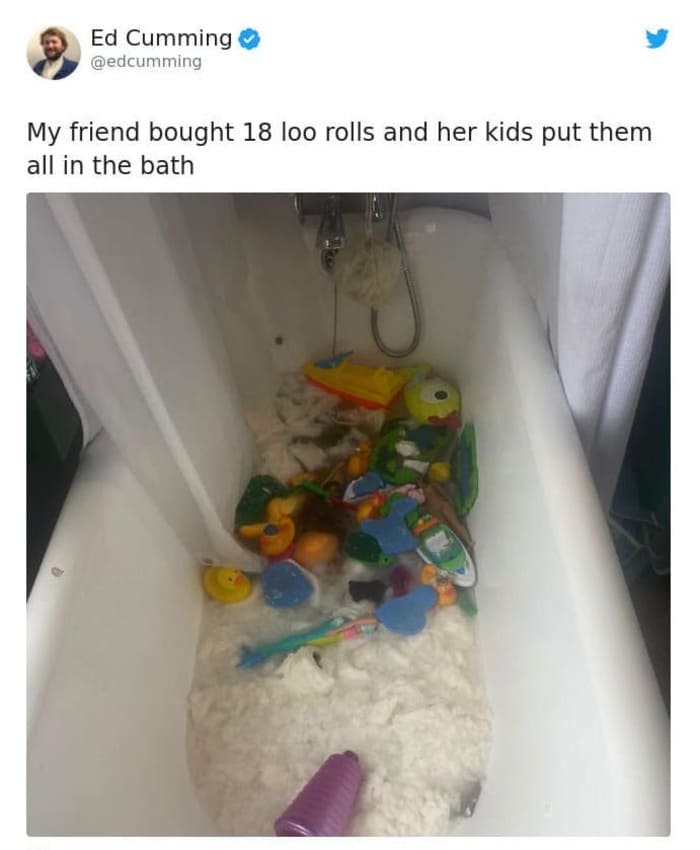 12. Work From Home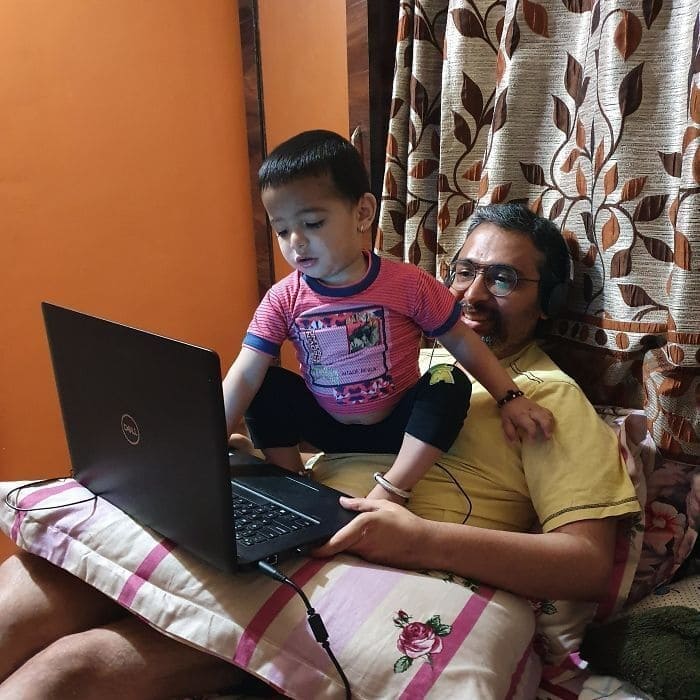 13. Day 2 Working From Home With This Little Terror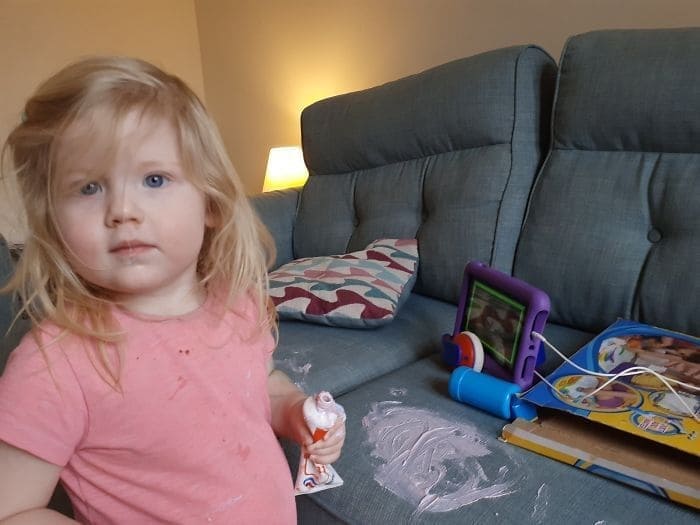 14. My Son Discovered That I'm Not Really At Work, But Am Working From Home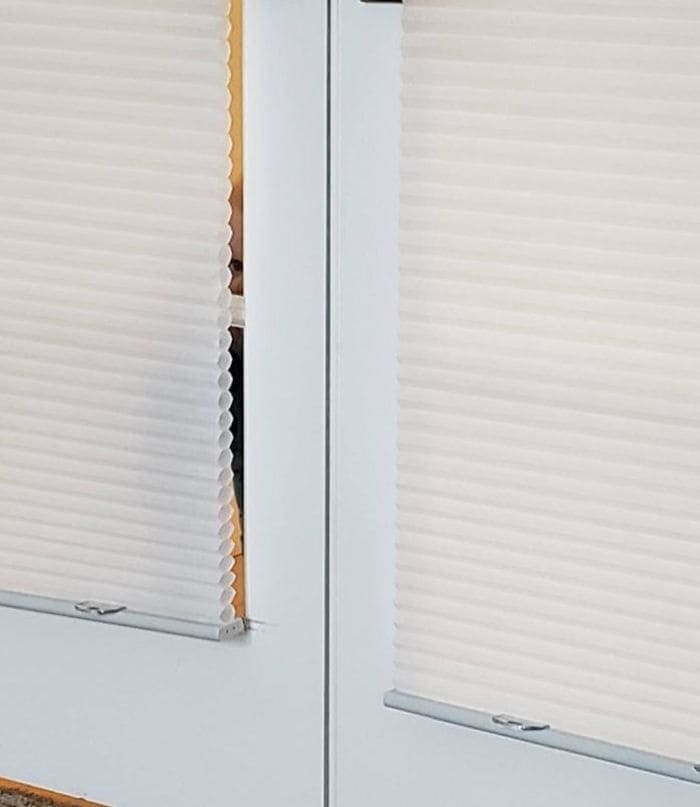 15. While The World Is Fighting Over Toilet Paper, My Toddler Is Giving Ours A Bath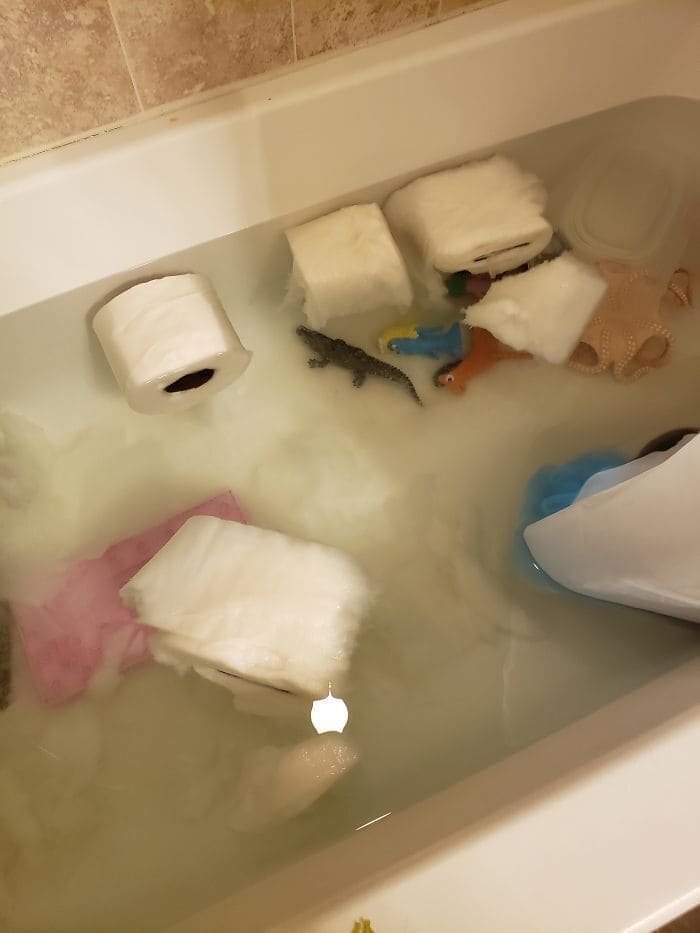 16. This will occupy the kids!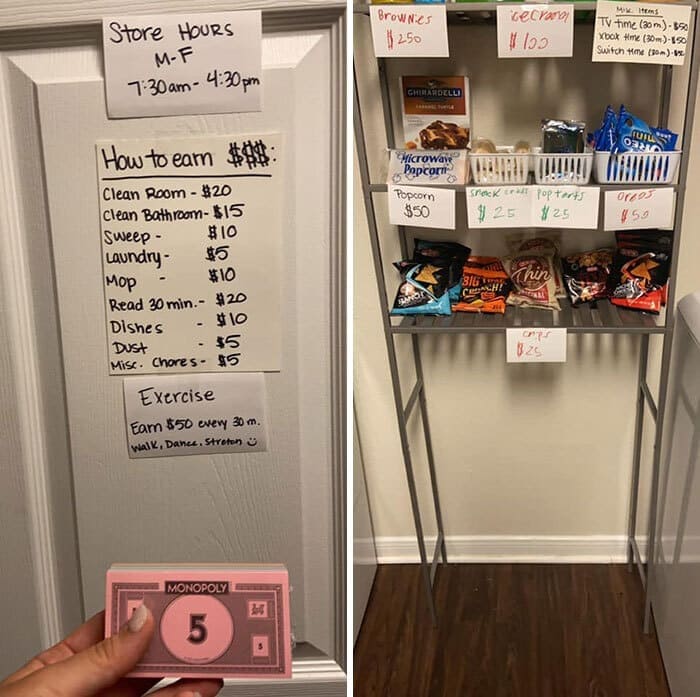 17. I'm Regretting Panic Buying $100 Worth Of LEGO's To End Up With My Children Ignoring Them And Instead Playing With A Cardboard Box And A Can Lid For The Last 2 Hours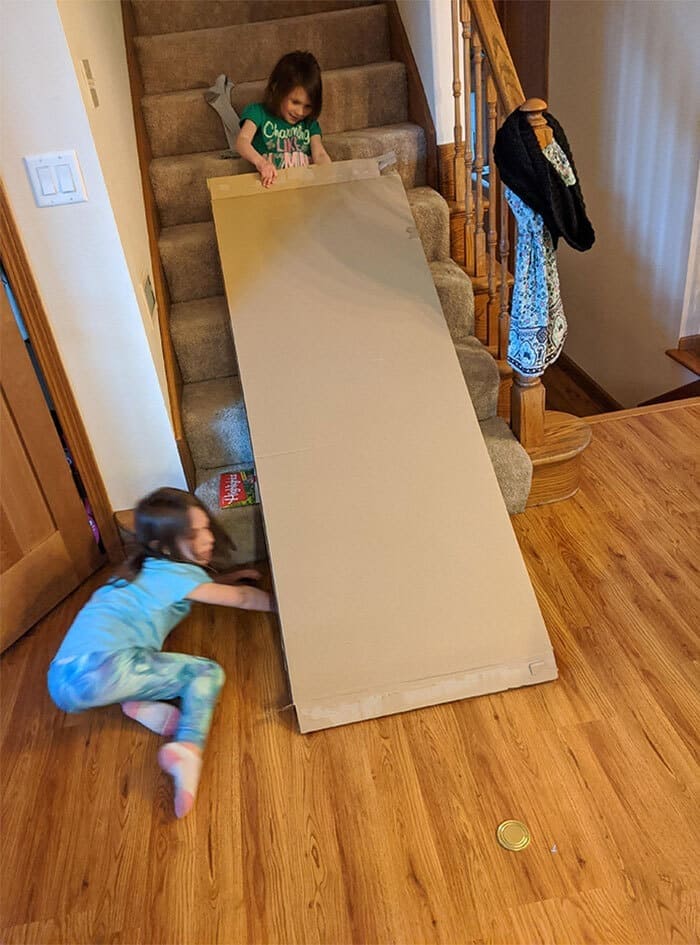 18. Tired Of Your Kids Barging In While You Try To Get Some Work Done At Home? Underwear On The Doorknob Works Wonders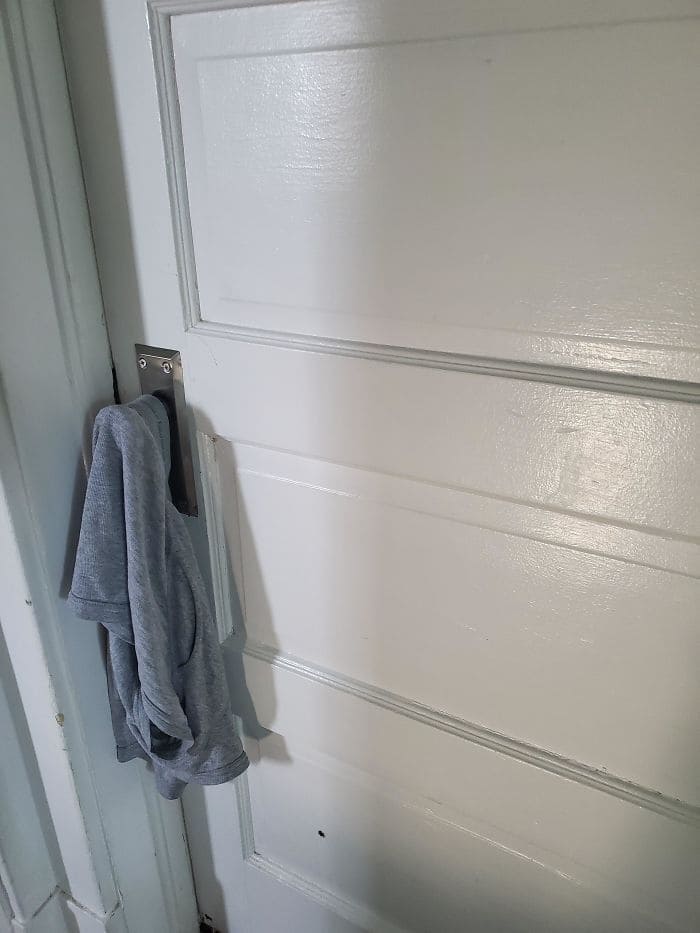 19. Working From Home As A Parent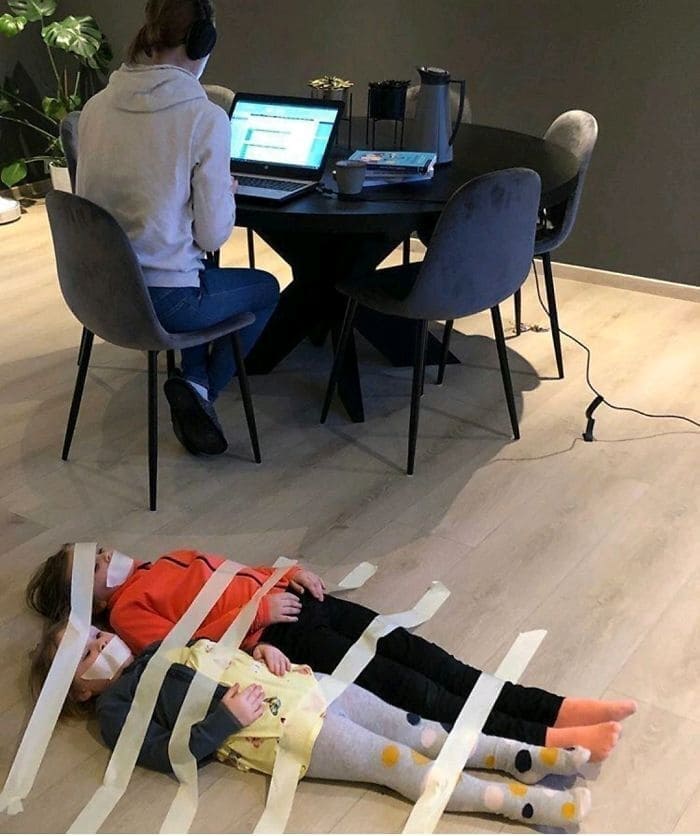 20. Y'all I'm Dying! This Is Ben's Journal Entry From Monday About Our First "Home School" Day. That Last Sentence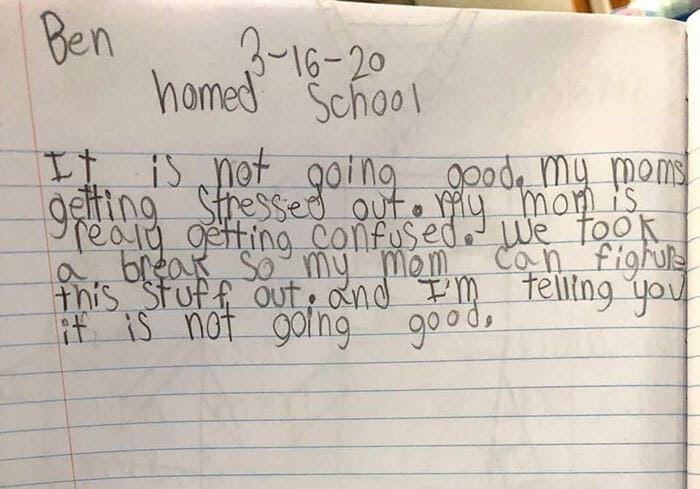 21. Maybe I Shouldn't Have Outsourced My Home-Schooling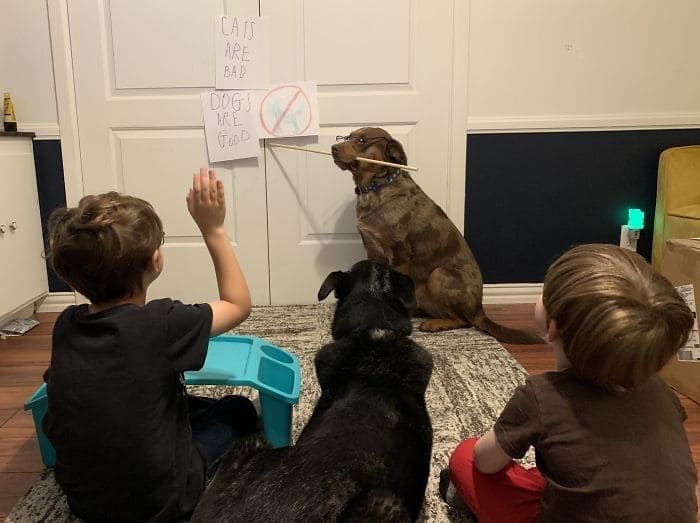 22. Came Across This On My Morning Walk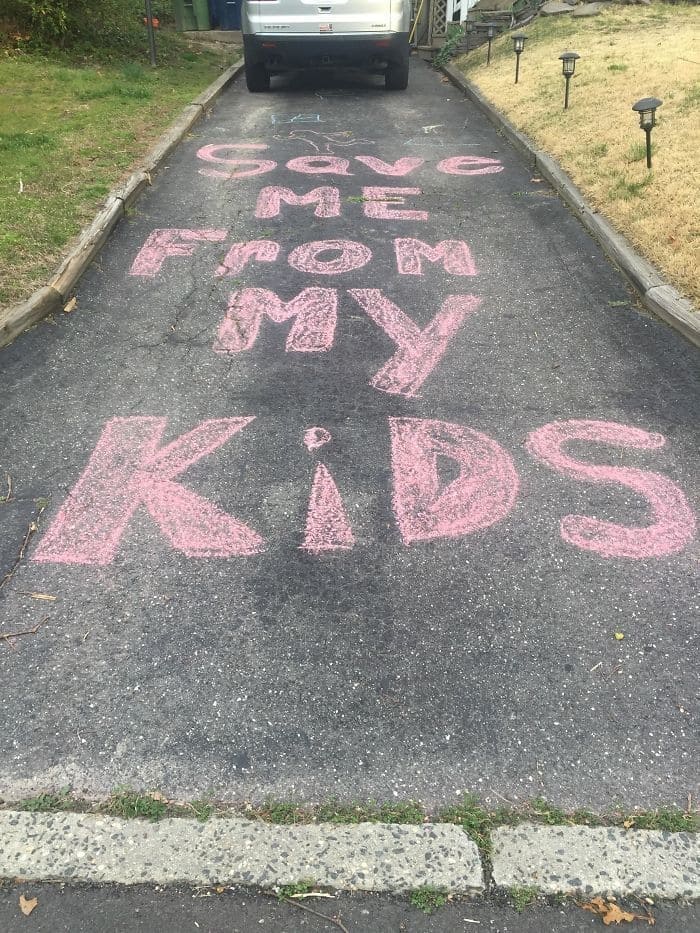 23. I Know The C-Virus Is Scary, But Try Working With A 4 Year-Old Dressed Like Spiderman Perched On The Kitchen Table Behind You. Day 6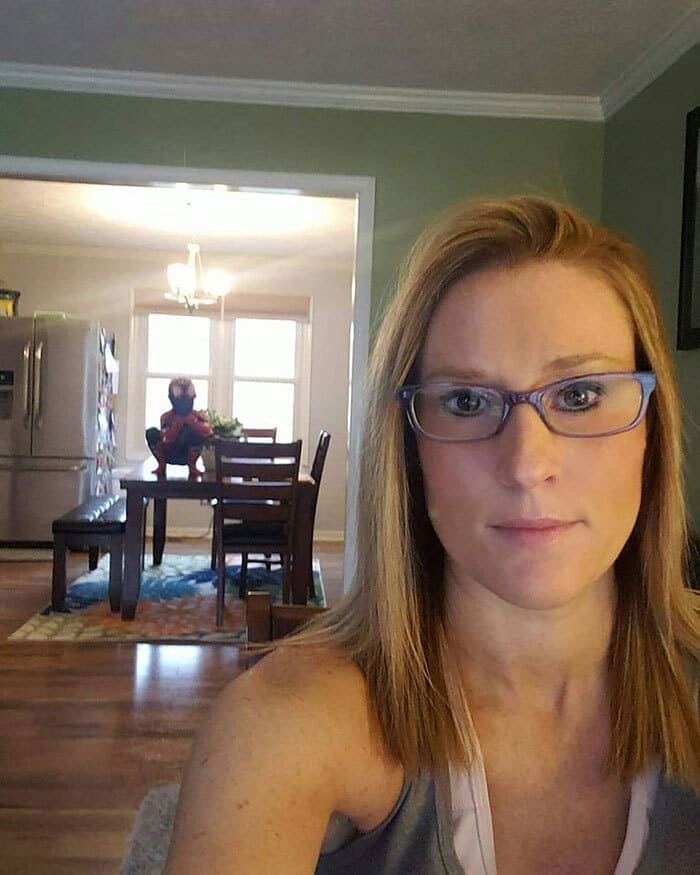 24. Tolerance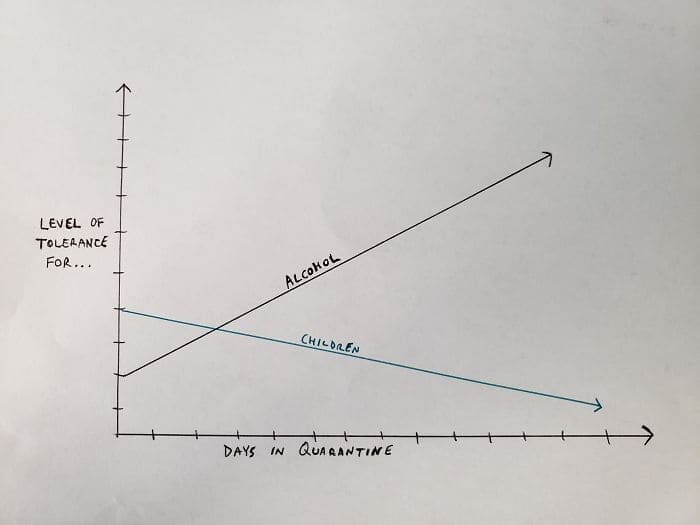 25. "Daaaad, We're Bored!" (Day 1 Of Lockdown) "Ummm Ok, Strip This Laptop Down, And This Desktop, And Then Rebuild Them"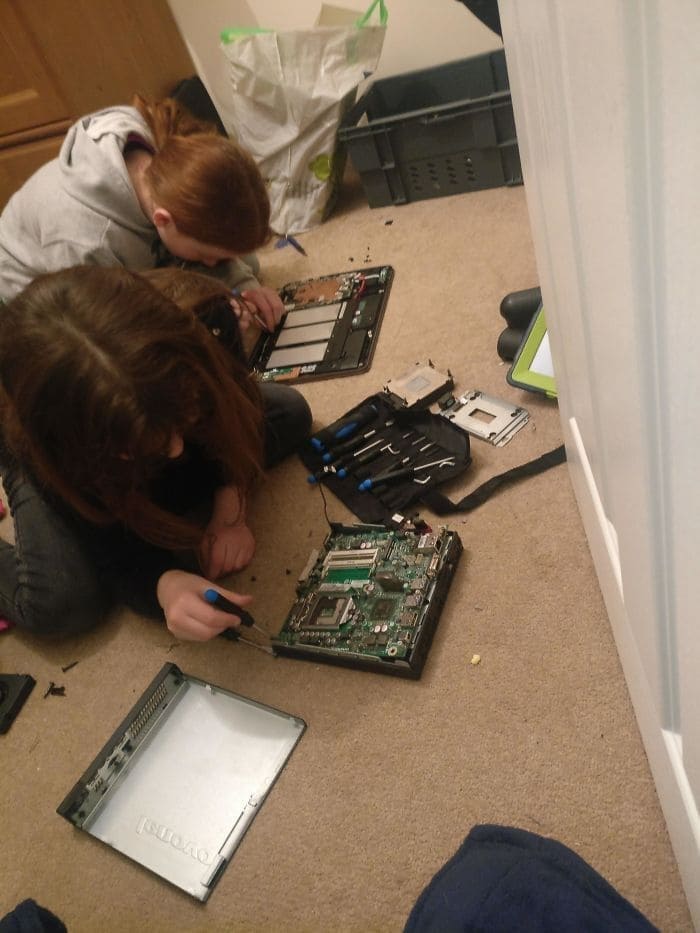 h/t Reddit r/Mooditation
More funny kids: