21. Researching Plantation Houses In The 1700s. What Is The Thing Hanging From The Ceiling In This Dining Room?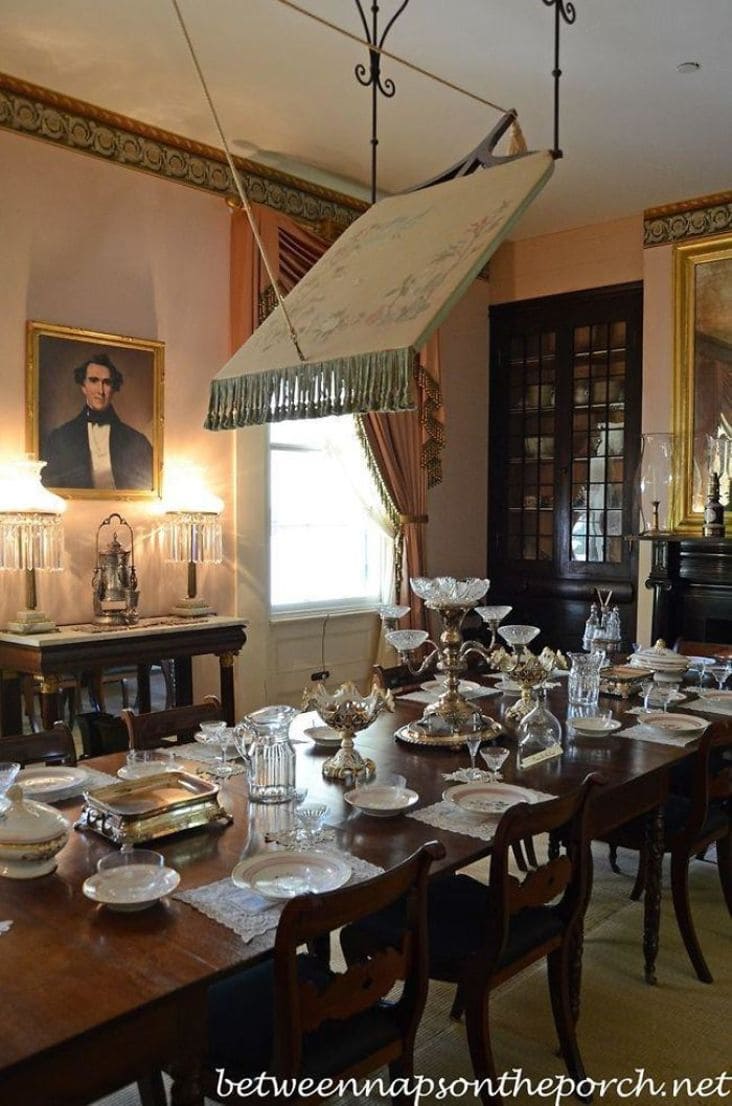 Answer: Very early ceiling fan. The rope at the top would be pulled to create the back and forth motion to fan the air and keep flies away from the table during a meal.
22. My Sister Found This When Cleaning Out A Fish. This Was In The Mouth And There Was A Smaller One In The Stomach. Anyone Know What It Is?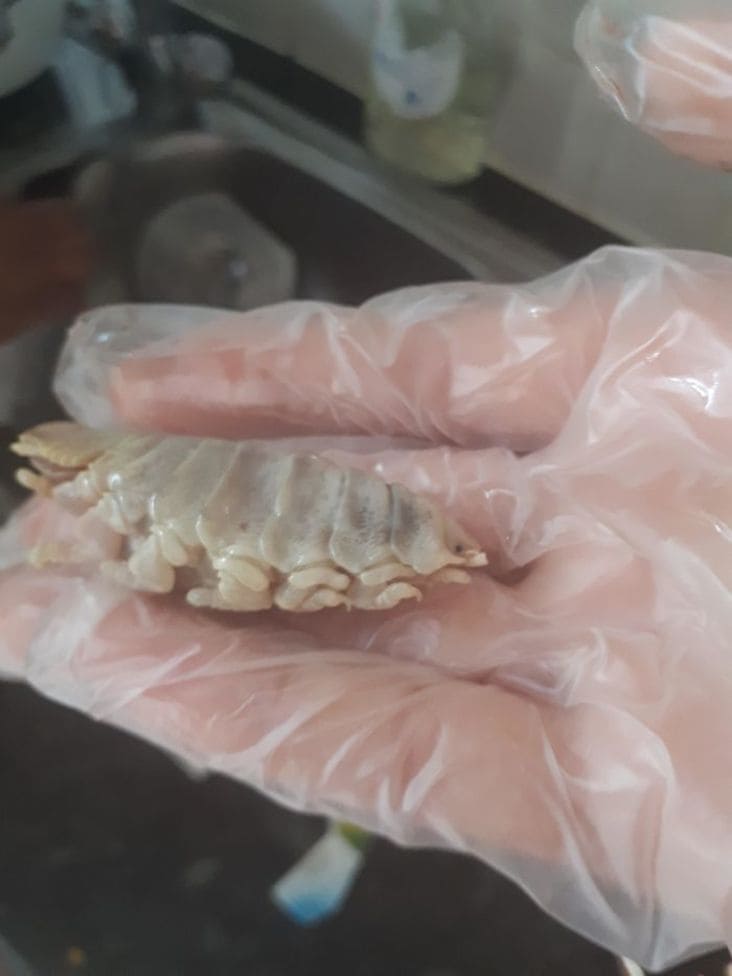 Answer:  Tongue eating parasite (cymothoa exigua). Truly harrowing. Eats the fish's tongue and then takes the place of the fish's tongue.
23. Saw On My Flight To Cali. What Is This Thing?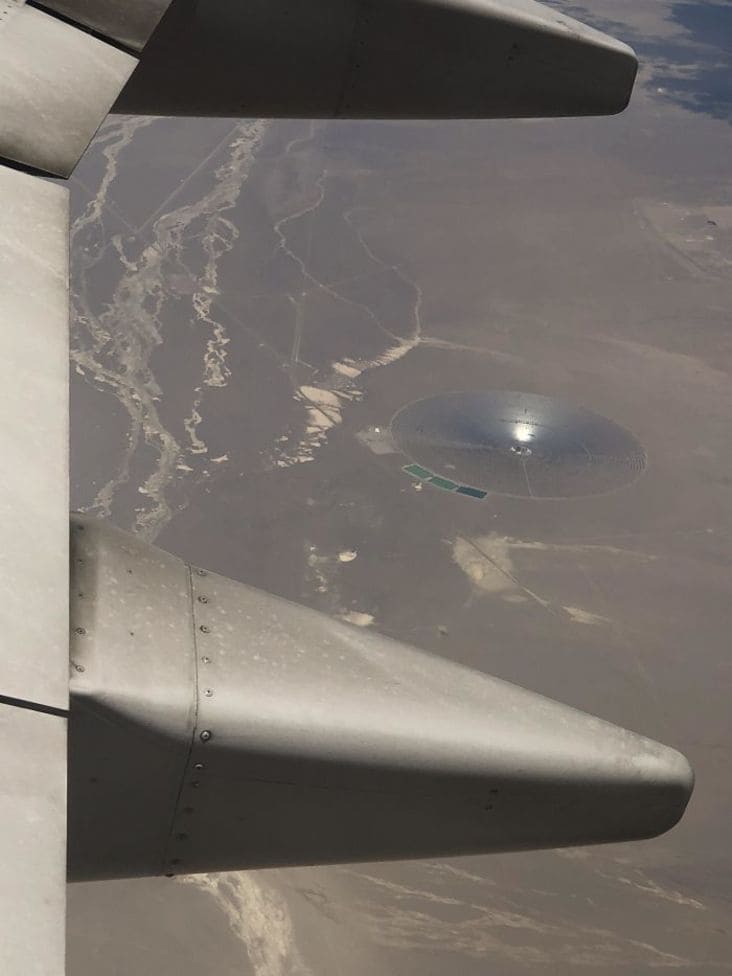 Answer: Specifically, this looks like Concentrated Thermal Solar. It uses mirrors to reflect the light to a central tower which is barely visible in your picture due to the glare coming off of it. The light is then converted to heat where it drives a steam turbine, or some other heat engine.
24. I Found This Thing In My Food. It Was Just Stuck To A Piece Of Meat; It Wasn't Lodged Into It Or Anything. Anyone Know What It Is?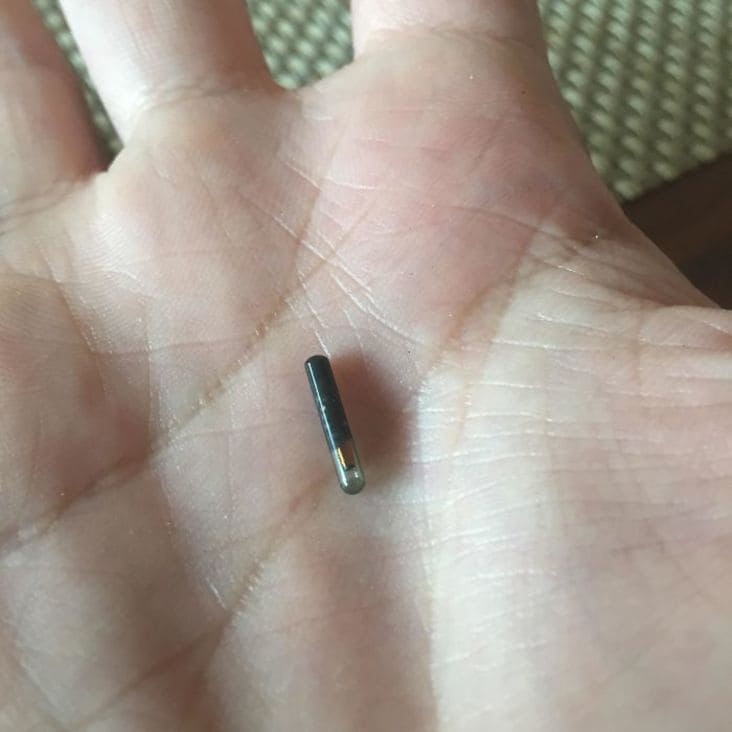 Answer: Cattle/pig microchip for meat traceability.
25. It Is Approx. 3 Meters Long And Open At The End. Found With Some Similar Looking Ones Scattered Around On A Hillside While Hiking. What Is This Thing?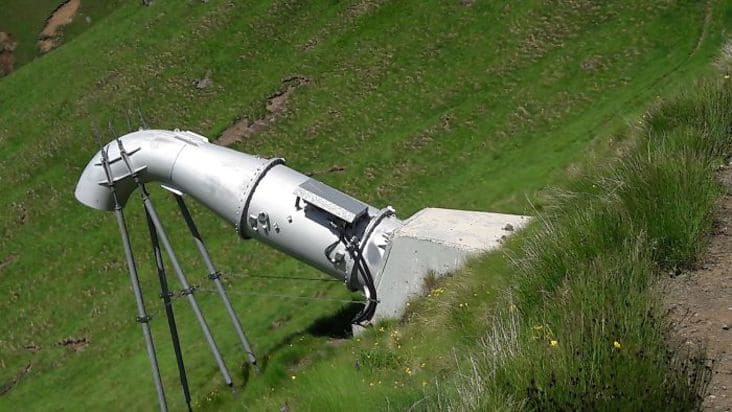 Answer: This device is called Gazex and it's used to start avalanches, so they can control when and where they happen. This avalanche control system uses specially constructedand "exploder" sites and tubes built at key locations in avalanche territory to set off avalanches at controlled times. The exploders literally detonate a mixture of oxygen and propane from the tube structures. The explosive force expelled from the tubes triggers avalanches. The explosive bursts are fueled by gas canisters stored in tanks beneath the exploders on the mountain.
More Random Pics: