I can't work unless I can find the perfect playlist of lyric-less jazz music each morning. Sex, however, is a different story. I treat that much more seriously than I treat work. I require absolute silence. And I need my reading glasses. Wait- no. That's what I need to read a book.
In order to have sex, all I need is for the following songs to not be playing. Otherwise, I'm good. Trust me. I lost my virginity while watching Die Hard. For those keeping track at home, it didn't last long enough for Hans to even take over the building. That's fast.
Luckily, I've compiled a list that's an hour and a half long. Unfortunately, all the songs are the last sounds you'd want to hear when making love to someone.
Follow us on Spotify for more irresistible playlists.
Here are the worst songs to listen to during sex:
1. Pinkfong's Baby Shark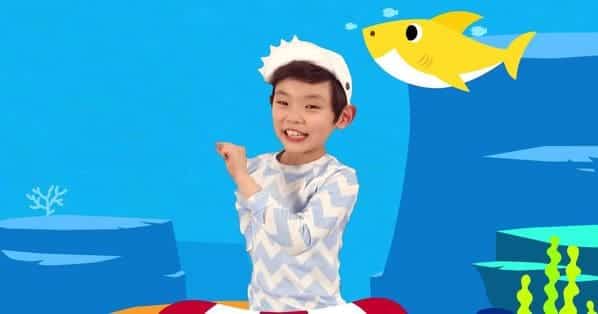 Number one with a bullet. I'm sorry for sharing it. In a way, though, it's about mating. So, there's that.
Most awkward lyric: "Grandma shark, doo, doo, doo, doo, doo, doo."
2. Weird Al's Eat It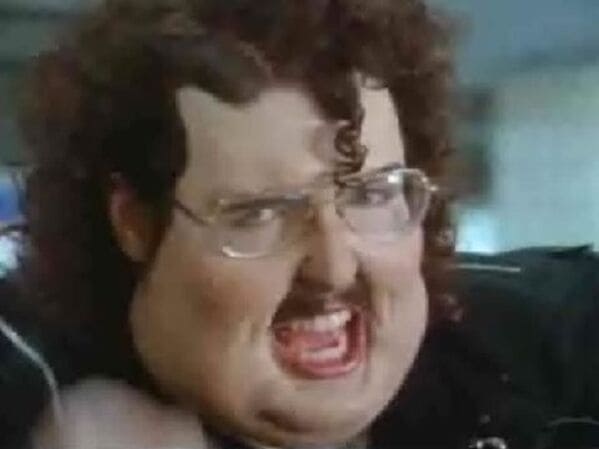 We all know what you should be eating, but come on. Tone it down. Also, even if incorporating food is your kink, it's probably no time for a comedy parody song.
Most awkward lyric: "Eat it, just eat it"
3. My Dick by Mickey Avalon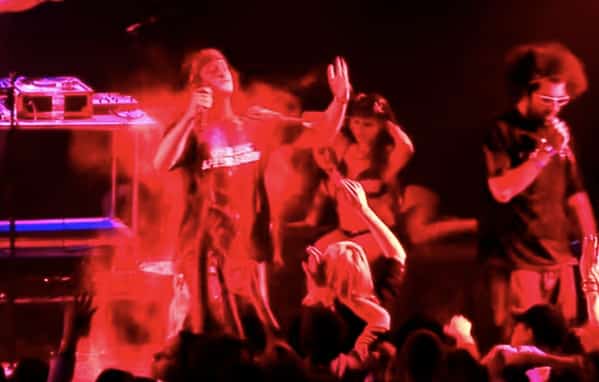 Yes, there's some great hip hop and R&B about smashing. But joke rap insulting other people's genitals are likely a turn-off. Also, the beat is wonky.
Most awkward lyric: "My dick, so hot, it's stolen/ Your dick look like Gary Coleman"
4. You've Got A Friend In Me by Randy Newman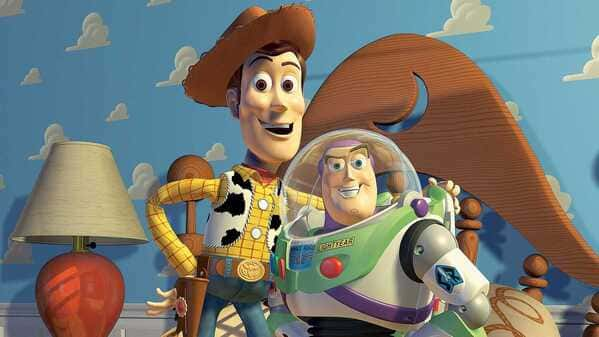 Even if you're trying to send your sexual partner a message about not wanting anything serious, this song about platonic love between living toys is not the way. If we're getting down, I don't want any "smiling at me." You're creeping me out.
Most awkward lyric: "You've got a friend in me." Even if this were a sexual statement, it's disturbing.
5. The Pokémon Theme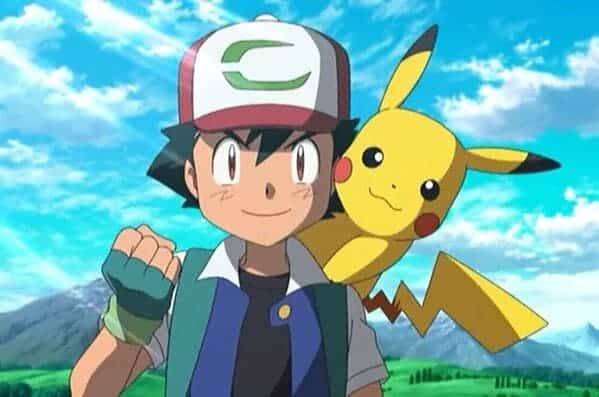 Confession: I would like to be a woman's "very best, like no one ever was." But a song from an anime children's show based on a video game is not the panty-dropper I thought it'd be growing up.
Most awkward lyric: "You teach me and I'll teach you…"
6. Friday by Rebecca Black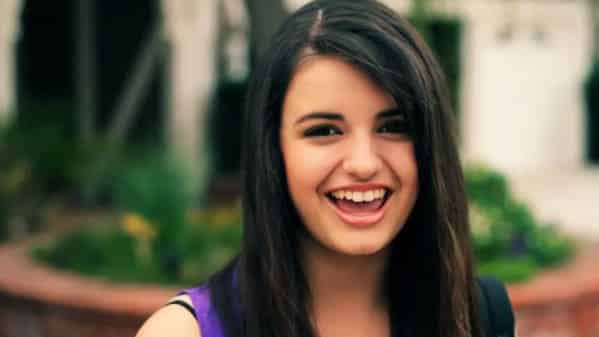 One of the worst songs ever written. If you're having sex on a Friday, I'm guessing hearing this song while you do it is like discovering your partner has day-of-the-week underwear.
Most awkward lyric: "Gotta make my mind up/ Which seat can I take?"
7. Jesus, Take The Wheel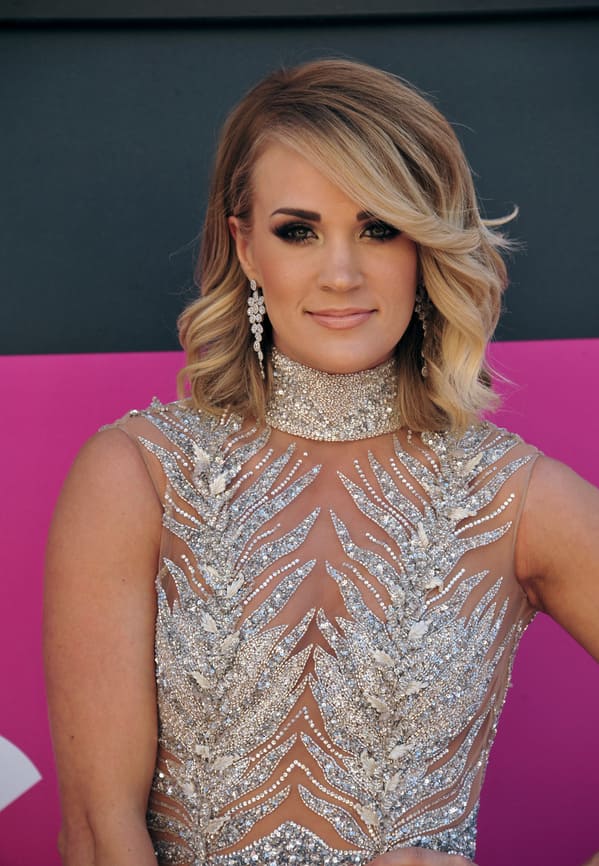 Although this is my mantra when I'm trying not to prematurely, ahem… "send up a prayer," still God is not on my mind. No matter how many times his name is invoked.
Most awkward lyric: "Take it from my hands/ 'Cause I can't do this on my own
8. Taps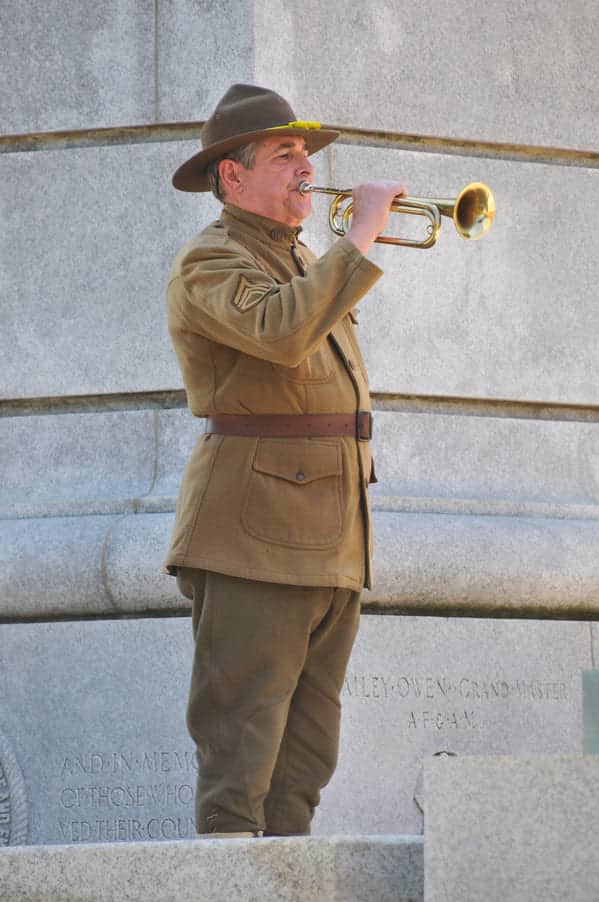 This one is just a bummer. But it would be funny if it played after each time you had sex.
Most awkward lyric: while there are no official lyrics to this song, someone did put some down. The worst to hear during sex would likely be "Go to sleep, go to sleep, go to sleep."
9. Angel by Sarah McLachlan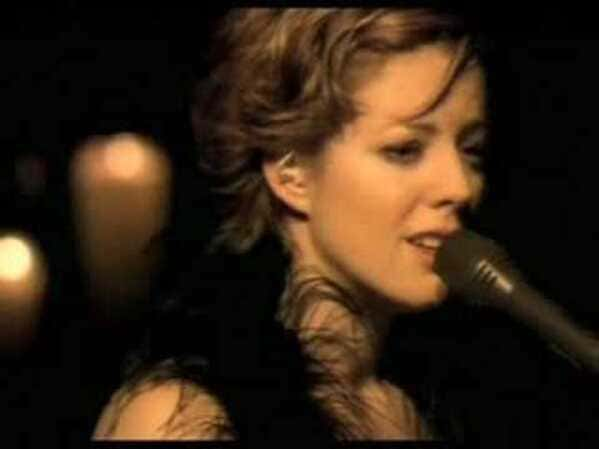 You can't hear this song and not think about sad dogs in an animal shelter. The song used to play over videos teaching students about drunk driving in my high school. If ever there were a boner-killer, it's this song.
Most awkward lyric: "I need some distraction/ Oh a beautiful release/ Memories seep from my veins /Let me be empty." It's like a Pavement song.
10. Yakety Sax by Boots Randolph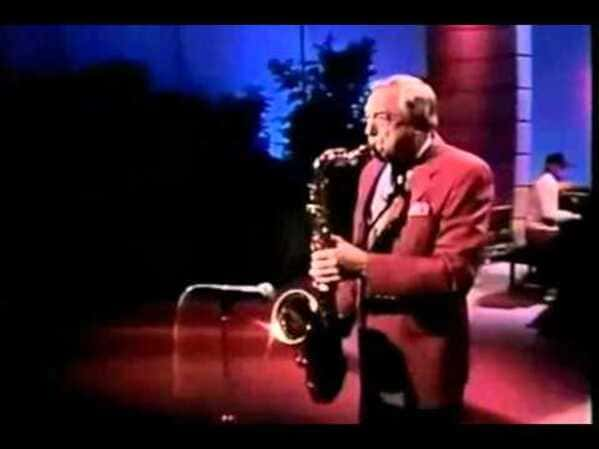 This one is a shame since the Sax is arguably one of the smoothest instruments a lover could play. The word is so close to "sex." I mean, "Careless Whisper"? Come on. This many ruined it for everyone.
Most awkward lyric: "[annoying saxophone]"
11. The Caillou Theme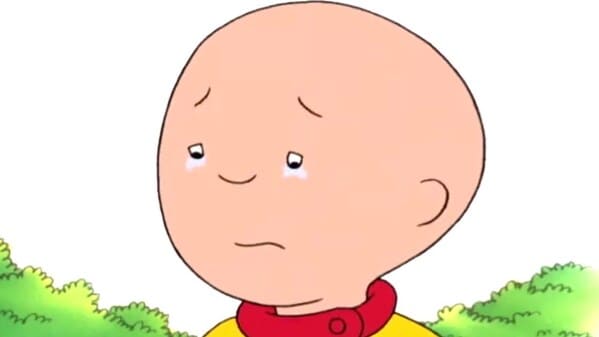 Fuck you, Caillou. I'm glad you're crying.
Most awkward lyric: "You're getting to be a big boy…"
12. The Law & Order: SVU theme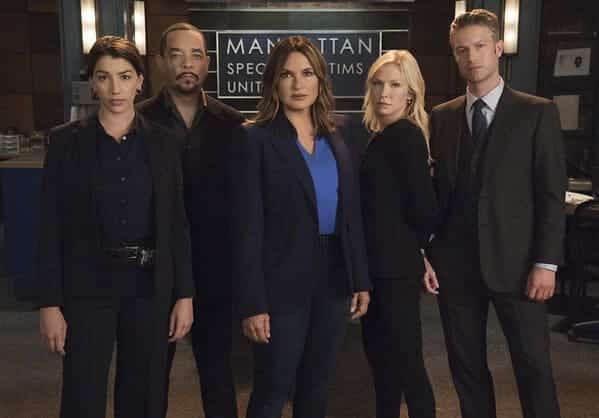 DUH DUH!!! It strikes fear in the hearts of all sex criminals. Are you a sex criminal? Don't think too hard about it. Especially, right now when you're having sex.
Most awkward lyric: "Sexually based offenses are considered especially heinous."
13. The Seinfeld theme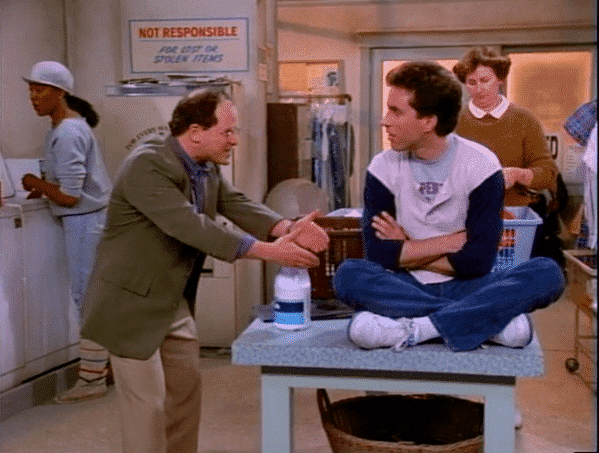 It moved, Jerry! This show often dealt with the subject of sex, and a bass guitar playing a funky solo can often put you in the mood… but the show is not sexy.
Most awkward lyric: "Giddyup!" (not in the song)
14. Harlem Shake by Baauer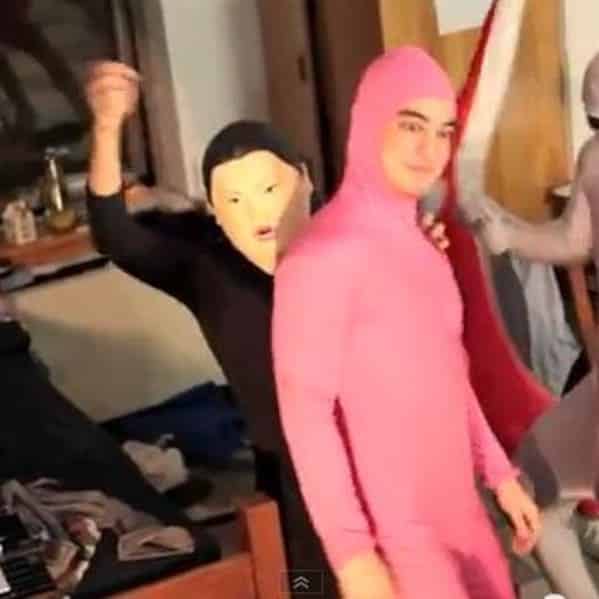 Drunk people being drunk and thinking it's funny will never be sexy. Get an uber, drink some water, don't post these videos, frat douchebags.
Most awkward lyric: "Con los terroristas!" This meme was a form of terrorism and I don't want to think about it ever again.
15. The Beatles' Yellow Submarine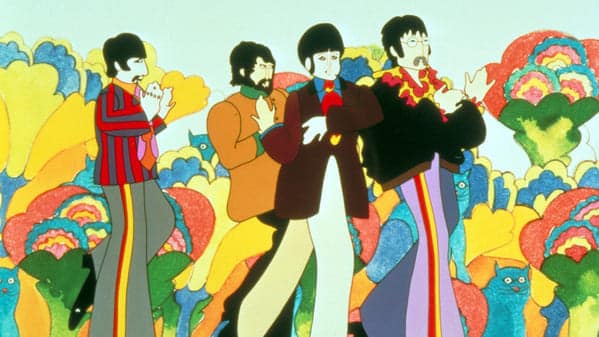 I understand that sea shanties are having a moment. This song, however, praising submarines does not arouse anyone. An ode to submarines was not sexual at all even at the time. It clearly was inspired by drugs and listening to the Beach Boys too long. I hate this song so much.
Most awkward lyric: "And our friends are all aboard/ Many more of them live next door." You invited your friends for this? Get out.
16. Scatman by Scatman John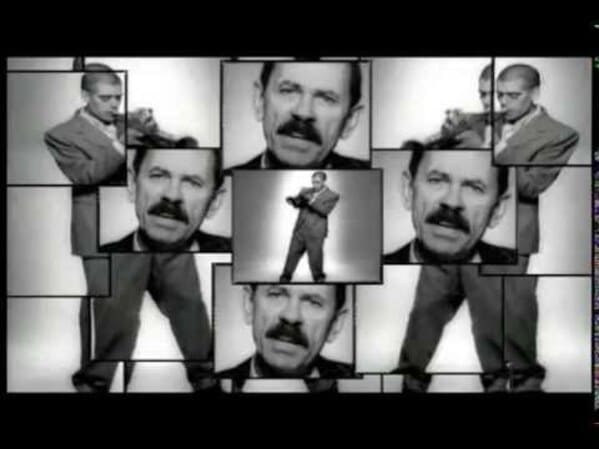 Scat play might be your thing, but I'm guessing you're listening to death metal while you do that. Scat Man has a different vibe.
Most awkward lyric: "If the Scatman can do it, so can you."
17. Los Del Rio: The Macarena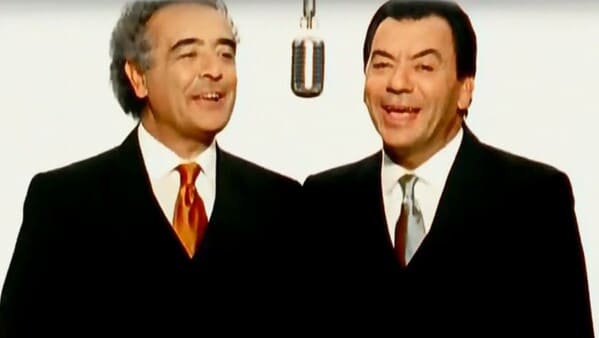 Even if you and your partner took turns laying your hands on each other in the style of this dance, there would be no passion between the two of you.
Most awkward lyric: "I am not trying to seduce you." Neither is this song.
18. Lou Bega's Mambo No. 5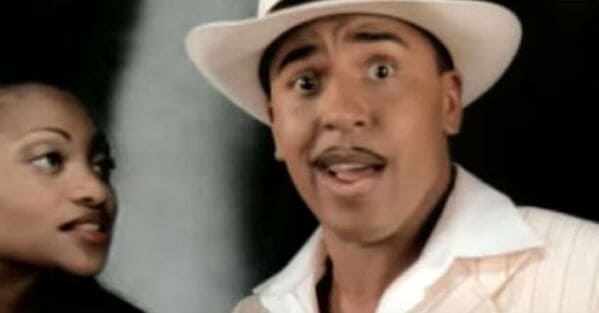 Lou Bega is German. This has nothing to do with this list. Just a fun fact about Lou. The song is annoying.
Most awkward lyric: "A little bit of Monica in my life
A little bit of Erica by my side
A little bit of Rita is all I need
A little bit of Tina is what I see
A little bit of Sandra in the sun
A little bit of Mary all night long
A little bit of Jessica, here I am
A little bit of you makes me your man."
In my experience, listing other women you've been with is a bit of a turnoff.
19. Jizz In My Pants by The Lonely Island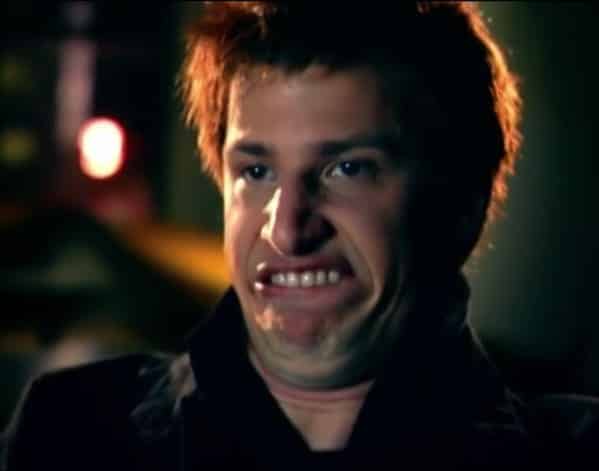 Premature ejaculation happens to a lot of guys. Right? RIGHT? But bringing it up, especially with a new partner, isn't great.
Most awkward lyric: "Jizz in my pants."
20. Tubthumping by Chumbawamba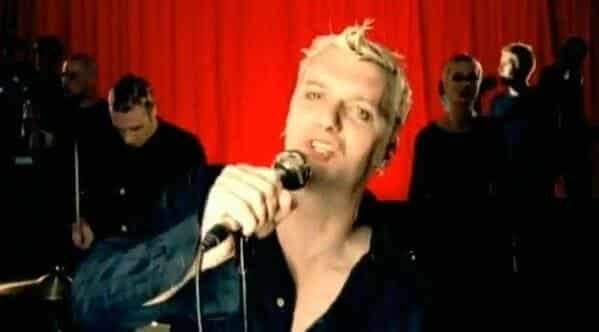 I'm not even sure what mood you'd have to be in to want to hear this song. I heard it in the grocery store and had to leave for a few minutes. It's awful.
Most awkward lyric: "He drinks a Whiskey drink, he drinks a Vodka drink
He drinks a Lager drink, he drinks a Cider drink" Sex shouldn't require that much alcohol. And for men, that much booze will not help you perform.
21. Murcy's Wii Turn Up (Wii Menu Remix)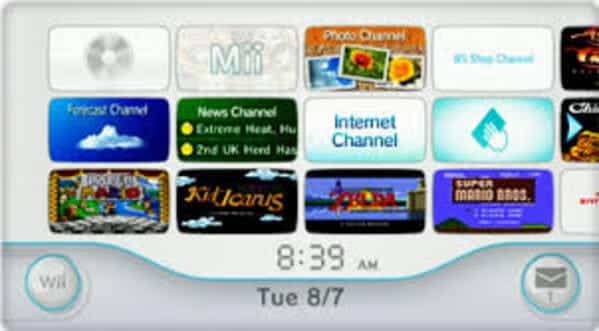 This is a verified banger. Everyone loves the Wii Menu music, but just for shopping for games. Video games can arouse you intellectually, but not spiritually or sexually, I'm afraid.
Most awkward lyric: "It's a me… Mario!" (not in the song)
22. The Muppets: Mah Na Mah Na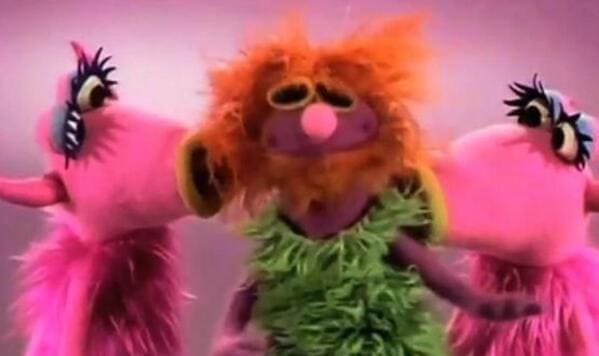 Though this song was originally used in a Swedish porn, the muppets coopted the song. That's the kind of appropriation I hate. When something cute and sexy gets turned into a children's thing. Yuck.
Most awkward lyric: "do do do do do." Unless you're into that kind of thing.
23. Cotton Eye Joe by Rednex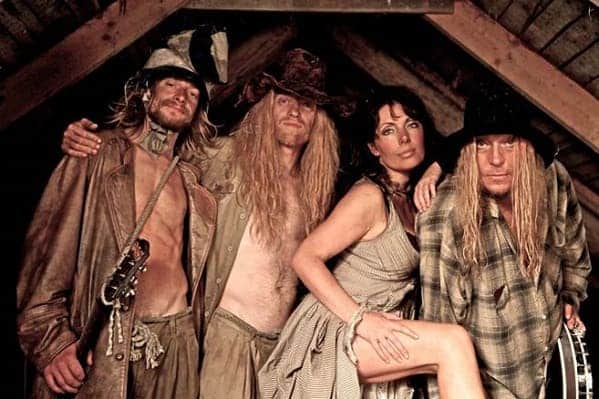 Though they look kinda sexy in this photo, this band is responsible for getting the most annoying dancers onto the floor. I can't abide.
Most awkward lyric: "If it hadn't been for Cotton-Eye Joe/ I'd been married long time ago." This is weird to bring up unless you're currently having sex with Joe. Are you referring to him in the third person? Weird.
24. Ghostbusters by Ray Parker Jr.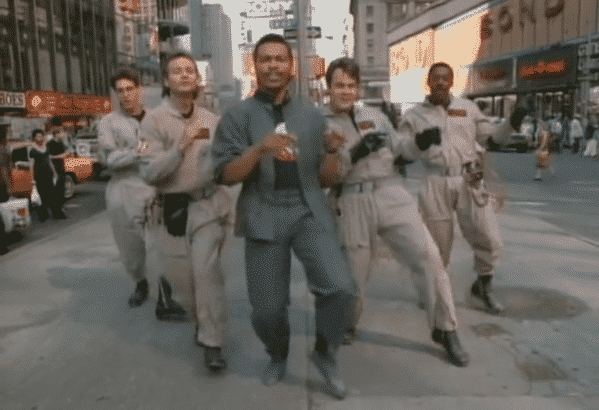 Great movie. I'm told some of the men and women in these movies are "sexy" but the sng itself is like if Huey Lewis and the News wrote a children's version of Thriller. It's odd. Unless you've had sex with a ghost, which apparently, Lucy Liu did once. She said it was great.
Most awkward lyric: "Bustin' makes me feel good!" Ew.
25. We Are The World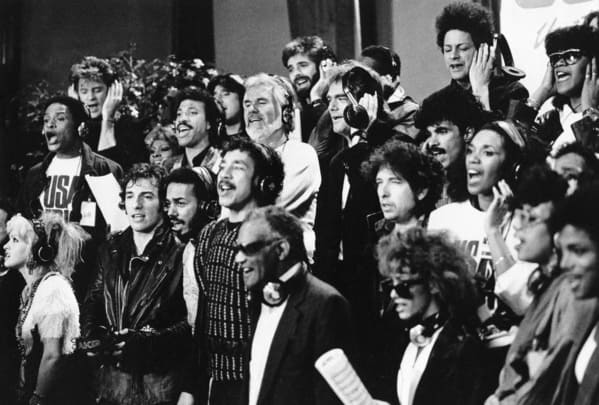 Do you know what I think is romantic? Raising awareness about famine in Africa.
Most awkward lyric: "There comes a time… When the world must come together as one." Kinda sexy if you think about it.
26. Oomp Loompa from the Willy Wonka soundtrack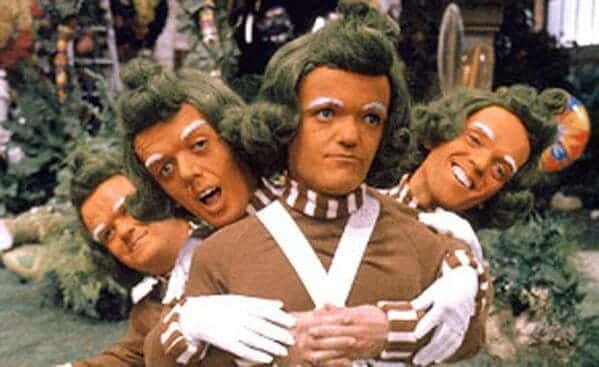 If you want dick in a terrible way, this is the song you never should play!
Most awkward lyric: "You know exactly who's to blame/ The mother and the father." Deep-seated family issues can lead to good sex, but not by bringing them up like you're in therapy.
27. Axel F by Crazy Frog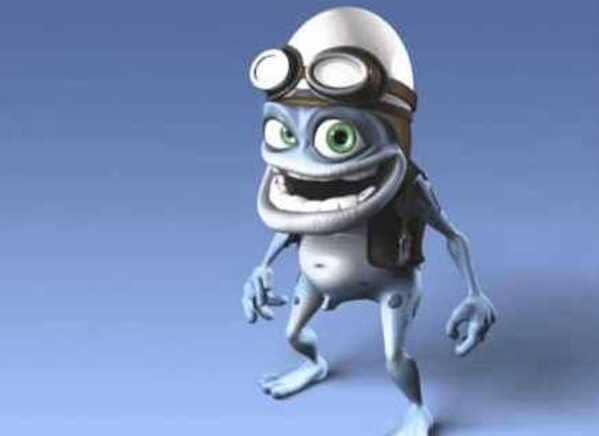 This is a series of sounds from annoying early internet videos. I promise you, you will not get laid to this song.
Most awkward lyric: "A ram me ma bra ba bra bra rim bran."
28. Bohemian Rhapsody (the William Shatner cover)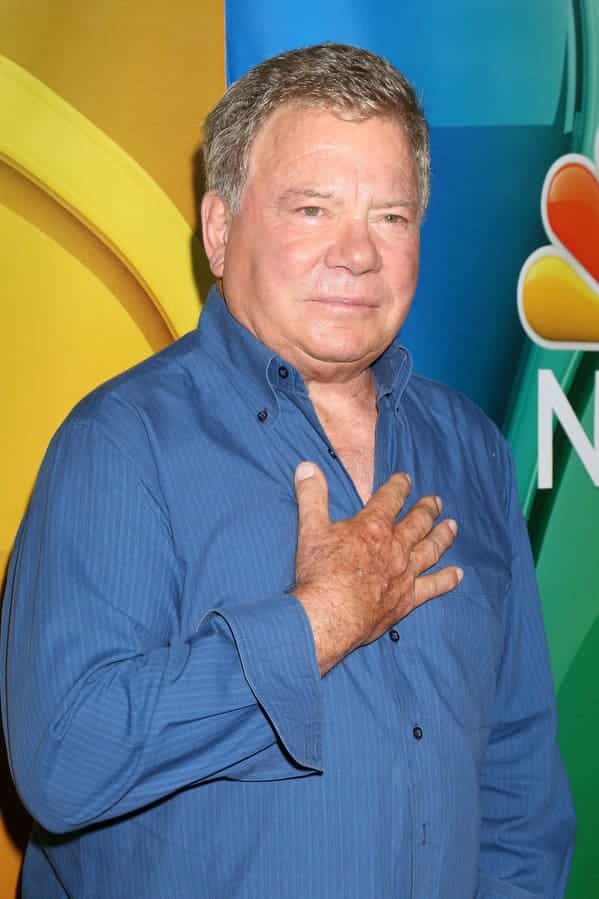 William Shatner invented the sing-talk genre long before Kesha. He is a gem. But not a turn-on.
Most awkward lyric: "I sometimes wish I'd never been born at all."
29. Village People's Y.M.C.A.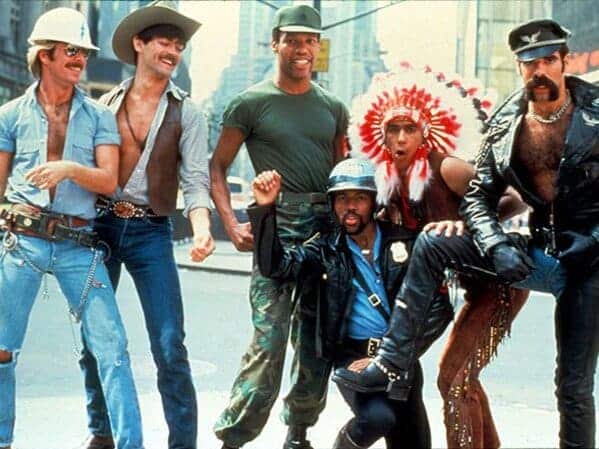 Now that it's been used at political rallies for some strange reason, this song is no longer to be associated with attractive people of any walk of life. It's loud and bad and loud.
Most awkward lyric: "They have everything for you men to enjoy/ You can hang out with all the boys." They claim they did not write this as a gay anthem, and now that straight white people yell it at sporting events, I'm happy to say we no longer have to associate this song with sex. Gay or straight. It's just a song now.