The blunder years are the most formidable parts of your life. Thankfully, our parents were there to photograph every moment of it.
In my opinion, if you look back on high school and are happy with everything you did, be it outfits or bad hairstyles, you're very lucky. I think most of us had a serious "blunder years" phase and unfortunately, every photo we have to look back on is pretty cringy but good for a laugh.
Everyone goes through a phase at some point in their life. Maybe you were a goth or super emo for a portion of high school.
Remember your blunder years? People are sharing the cringiest photos from their "blunder years" and it will make you call your parents and ask them to send you their old photo albums.
---
1. "My best friend wanted me to show off this beaut to this subreddit, dated 15 years back. Our college days…to answer your question, yes she had an assortment of Bob Marley posters in her dorm room and yes her parents gave her a full ride to pursue an art degree."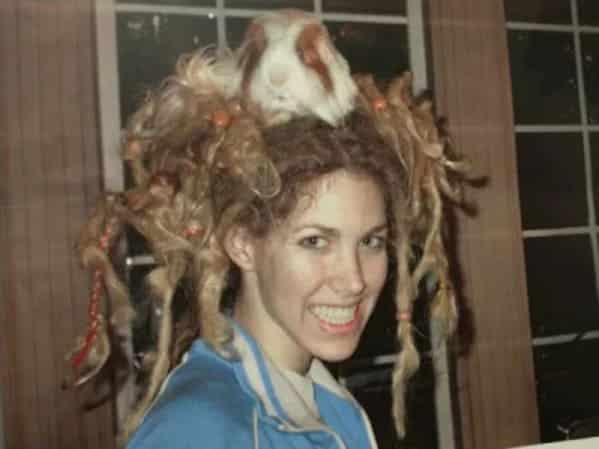 2. "I don't even know what happened in 6th Grade"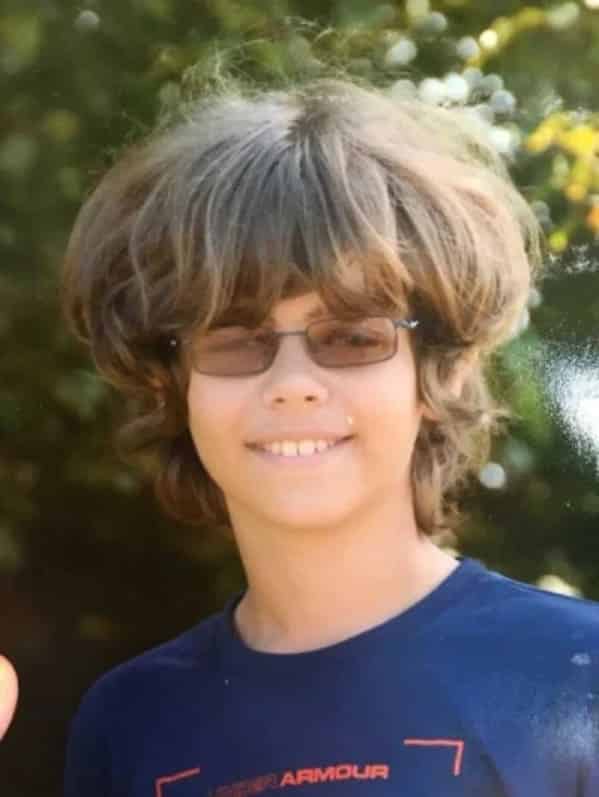 3. "Me at 11-12 trying to look too cool for the Pirates ride at Disneyland while simultaneously dressing specifically for it."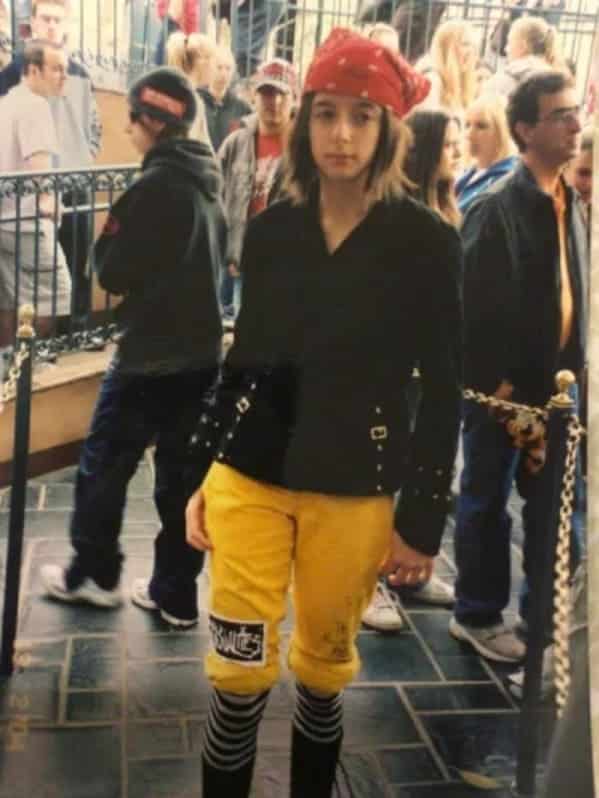 4. "I call this look "Christian Granny Goth" and it was pretty bold for a 12-year-old in 1995"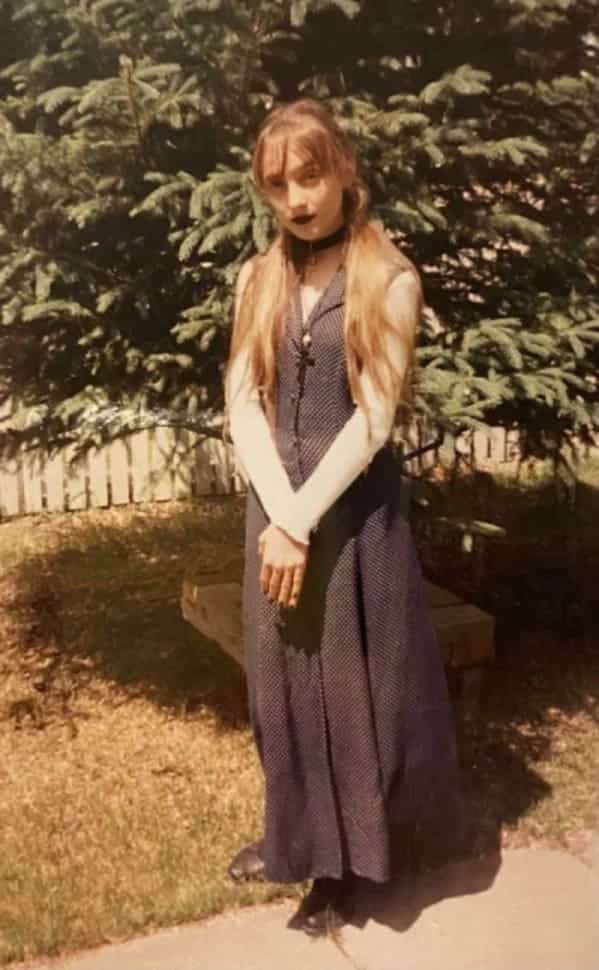 5. "This is how I showed up to university. I wanted to make a statement. Apparently, that statement was cross the street with your kids when I come walking down the sidewalks oh muggles…"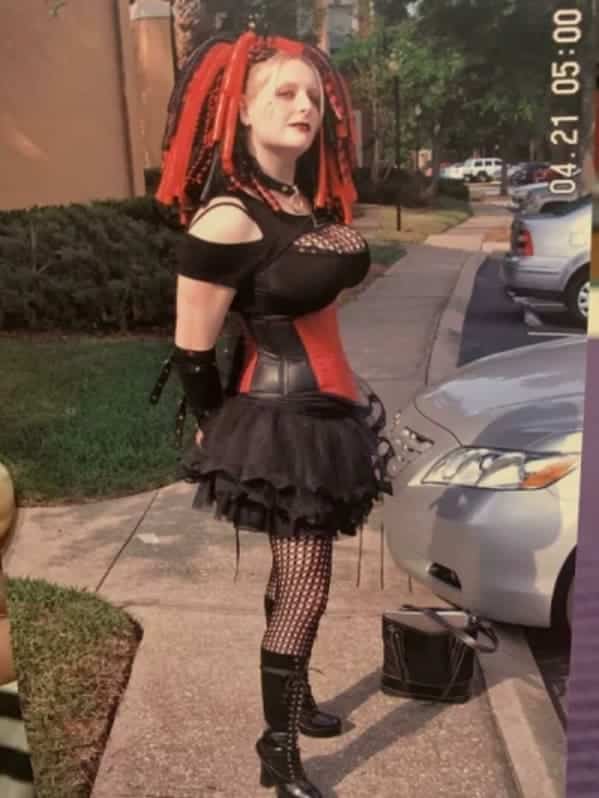 6. "On the left is my son Callum at 8 years old on Halloween. He is dressing as Eminem. On the right is me at 8 years old. I dressed as Steve Urkel. I stand by my choice. 💯💯"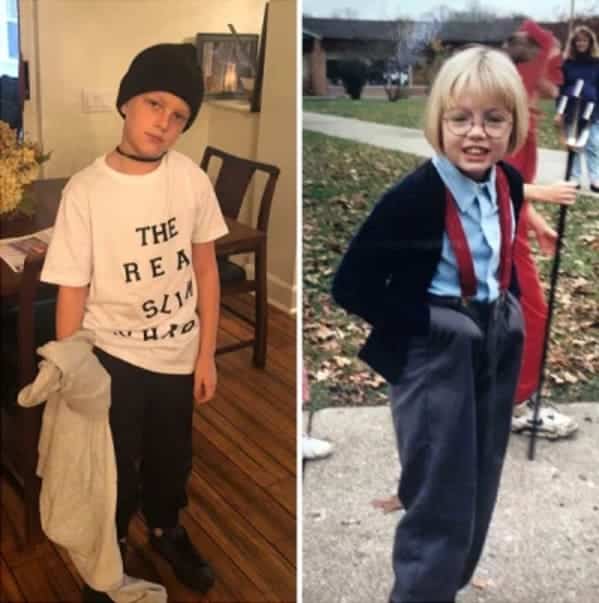 7. "My dad found my 2011 high school ID card in his closet today."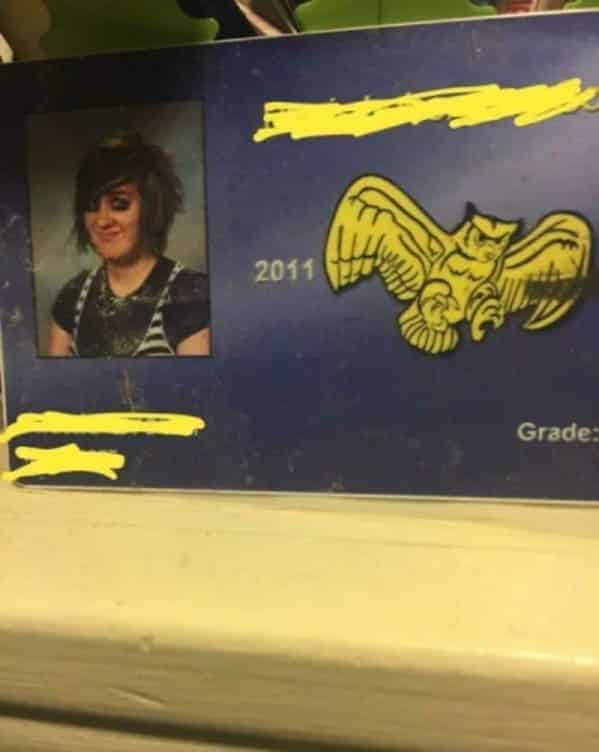 8. "At 16 I was a seasonal employee at Hot Topic. I got 3 hours a week and spent more with my 20% discount than I made."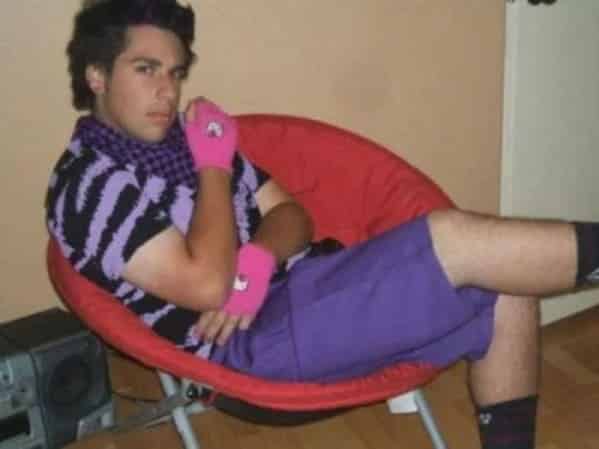 9. "Somehow removed the period of time that I would draw glasses and a smiley face on my face every day from my memory."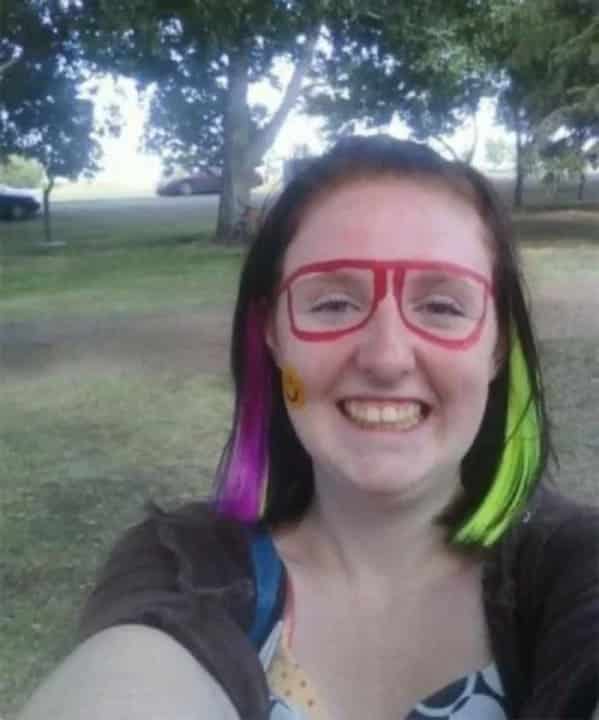 10. "I was like 9 and I got a little obsessed with the hippie aesthetic."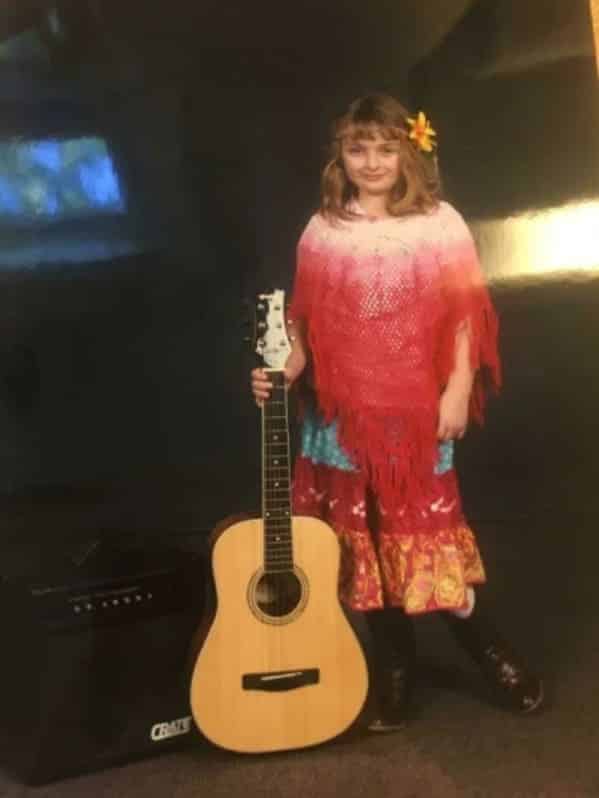 11. "My kindergarten school pic. My mom asked why I didn't smile I said " I was embarrassed to." 5 y/o logic."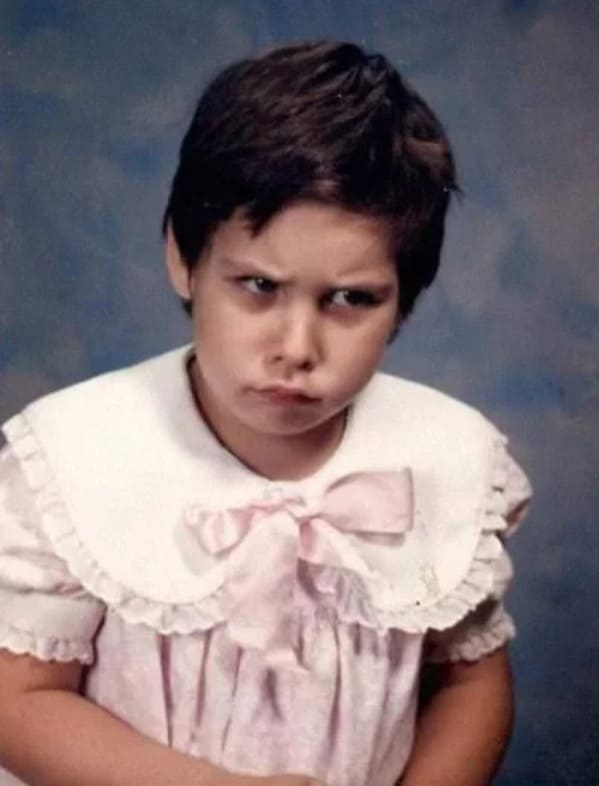 12. "Here I am at six years old, going on 40, looking like I'm ready to do your taxes."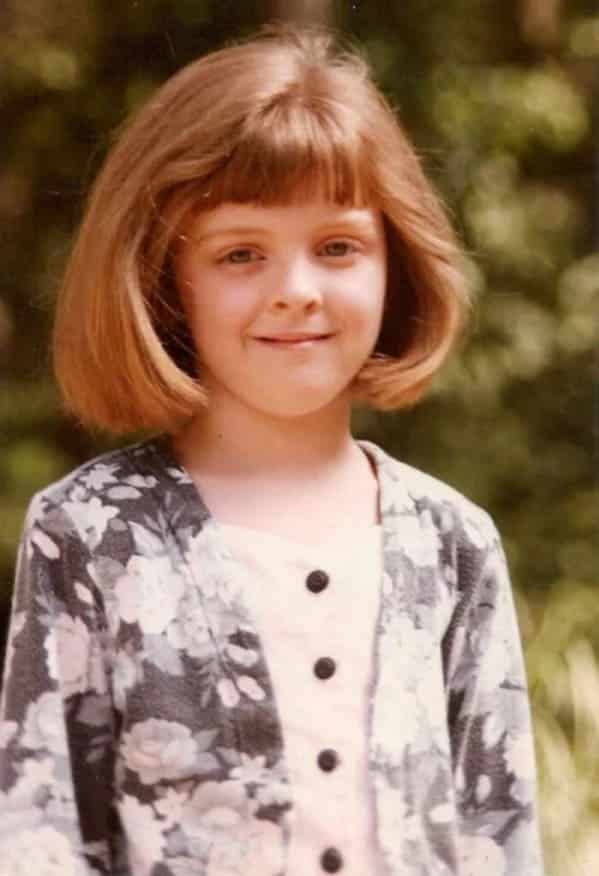 13. "Whilst taking a passport photo I was told to open my eyes and smile more."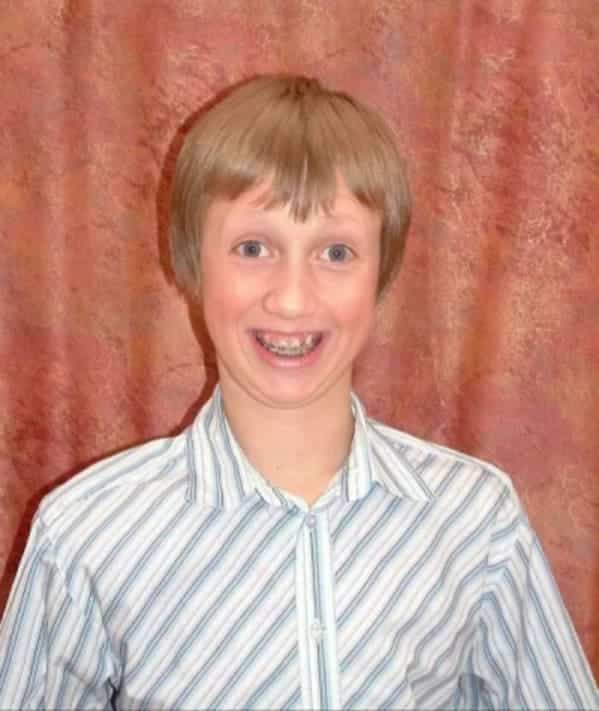 14. "I think I was the youngest loan shark in history."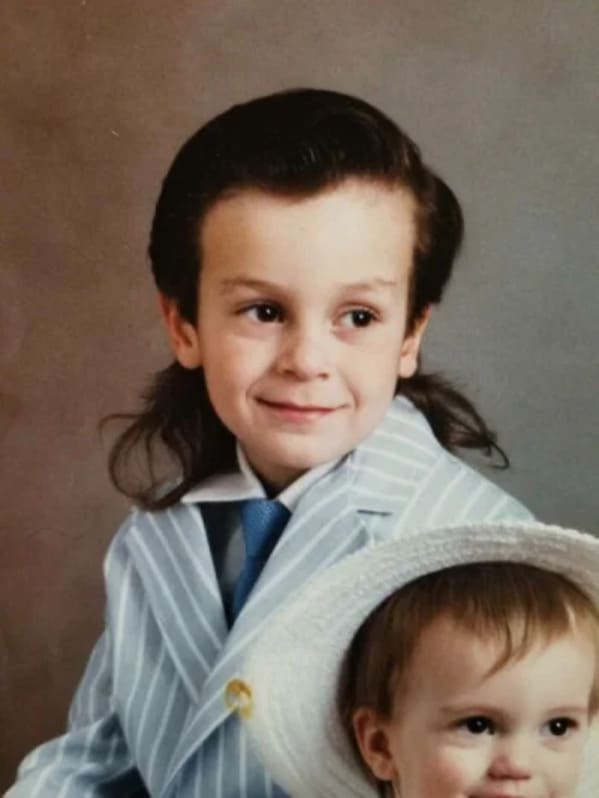 15. "I liked turtles before it was cool."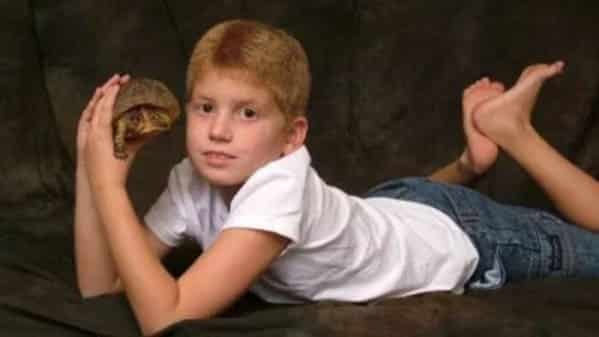 16. "My friend's daughter found me in our junior high yearbook. And they laughed, and laughed…"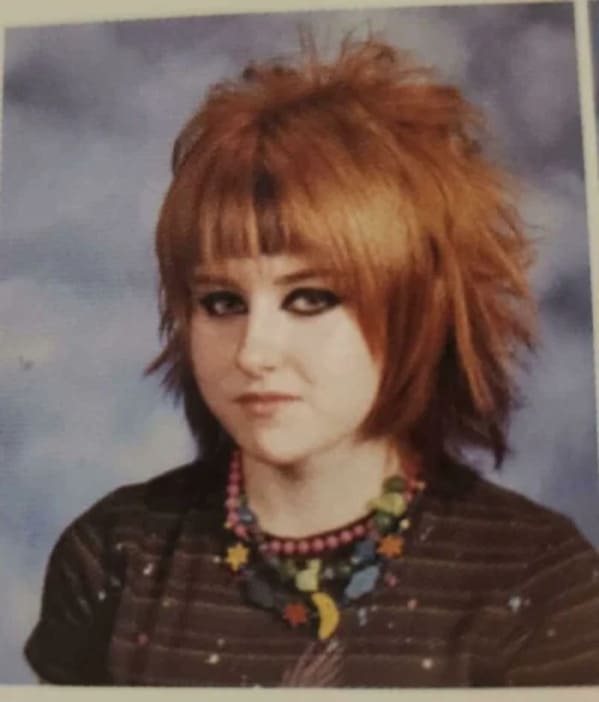 17. "Me, circa 1991. My mom let me get the laser background. I am so proud of this pic!"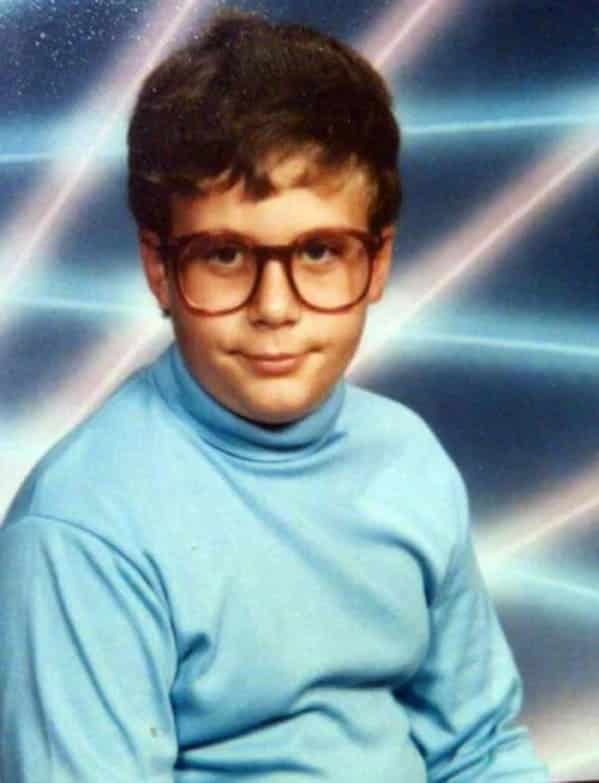 18. "Highschool, 2011. Why yes, I did own a $15 butterfly knife. How did you guess?"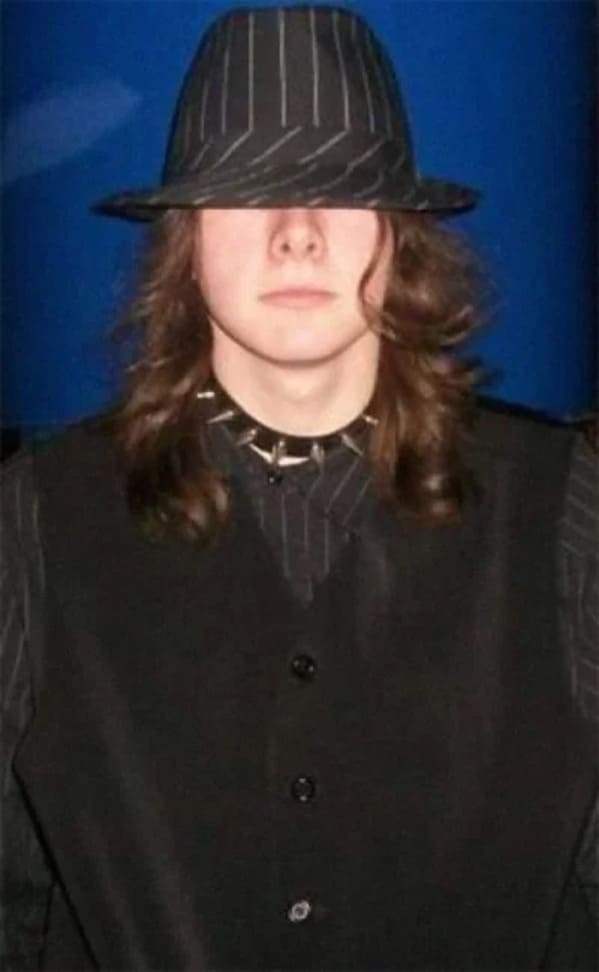 19. "Halloween 1998 when I thought dressing as a giant milk bone would make dogs like me."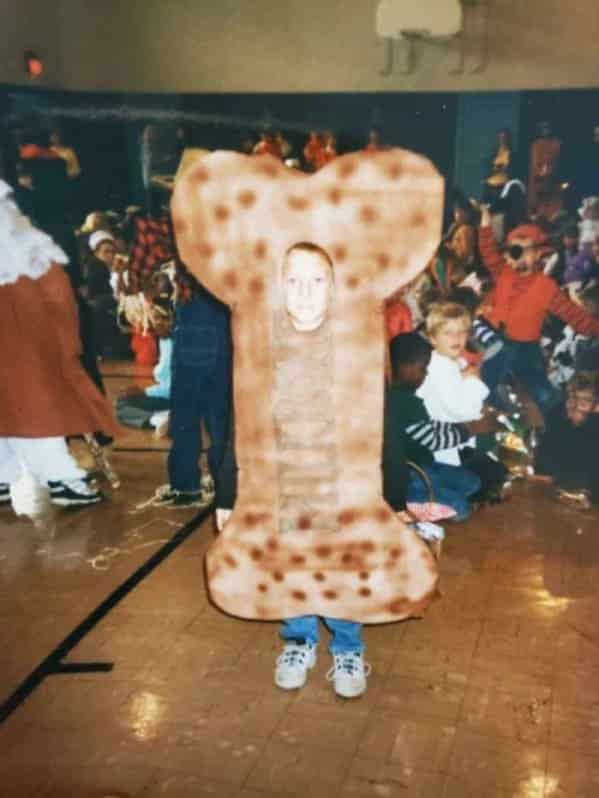 20. "My parents kindly supported my peak edgelord phase."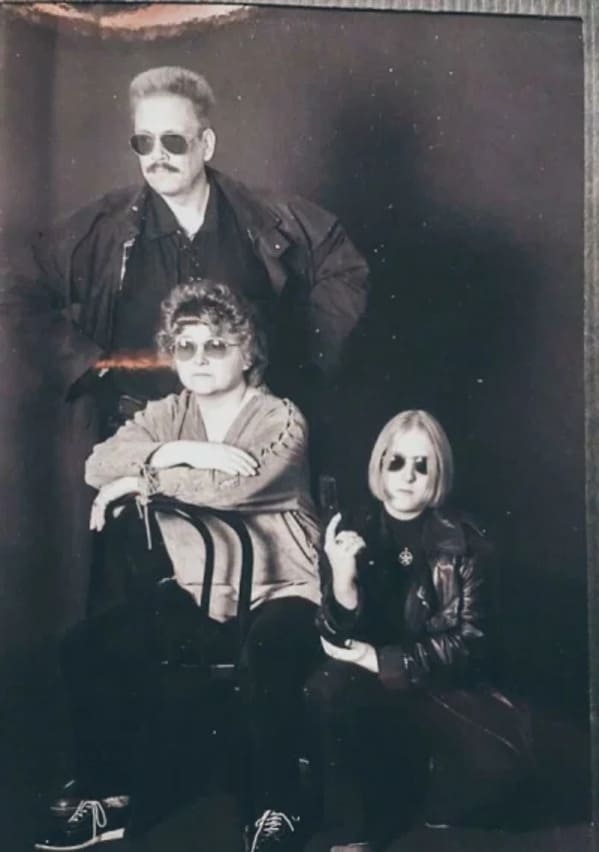 21. "Good ol' Facebook reminding me of how cringy I was in high school. Hot pink fishnets stuffed with grass"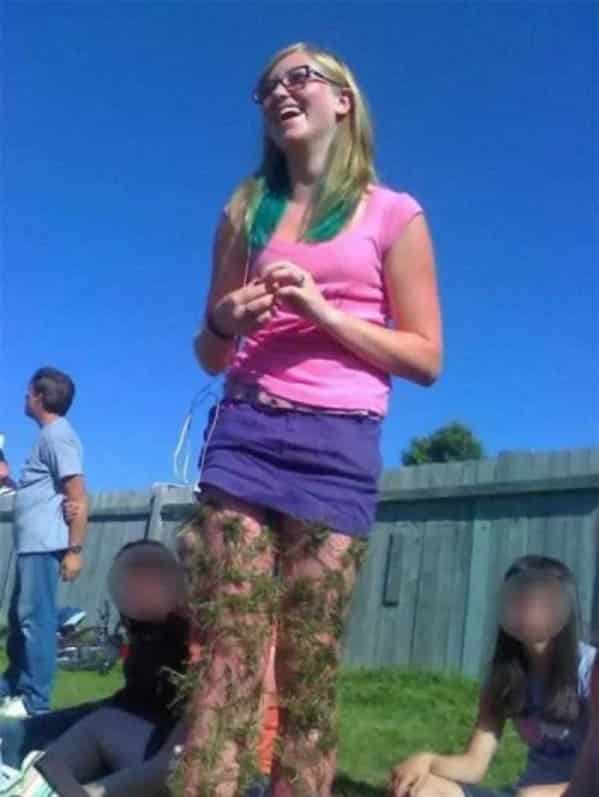 22. "In 1987 I permed my mullet to look more like Patrick Swayze. I ended up looking like a lesbian biker."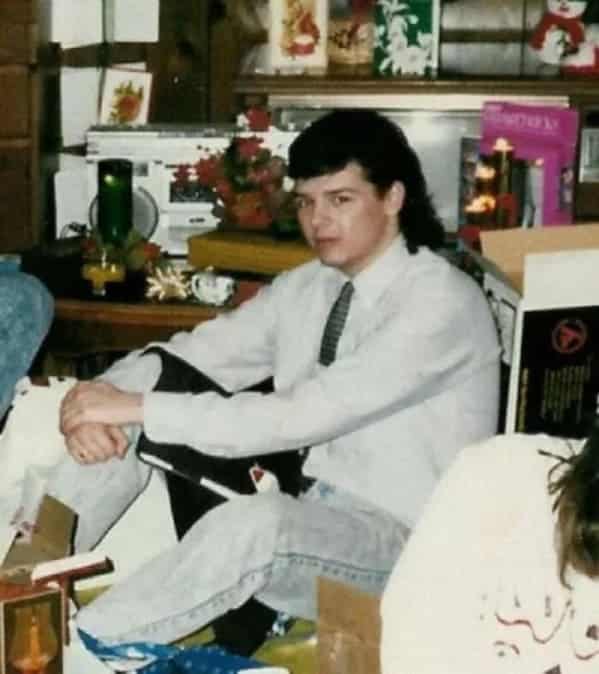 23. "Those who cannot remember the past are condemned to repeat it."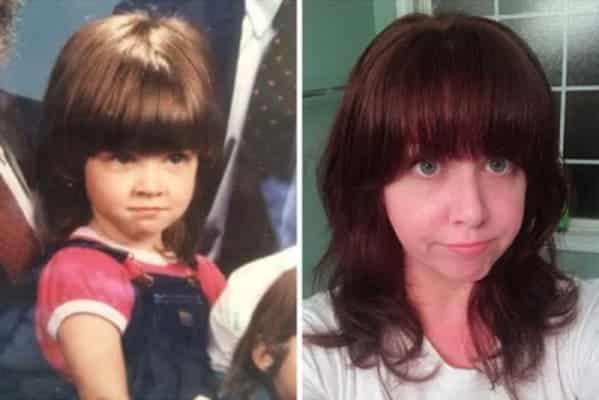 24. "I wasn't very popular at Catholic youth group."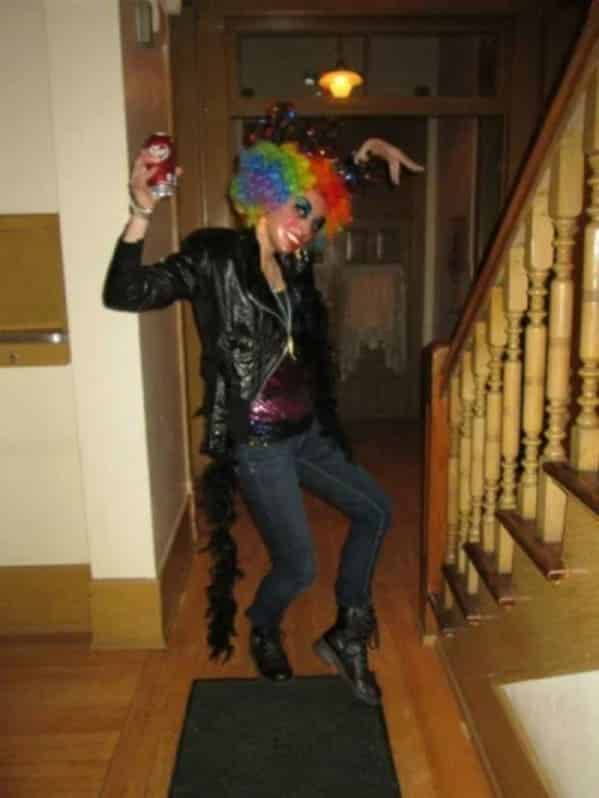 25. "Tbh, I am not even ashamed of 2001 me. I miss her."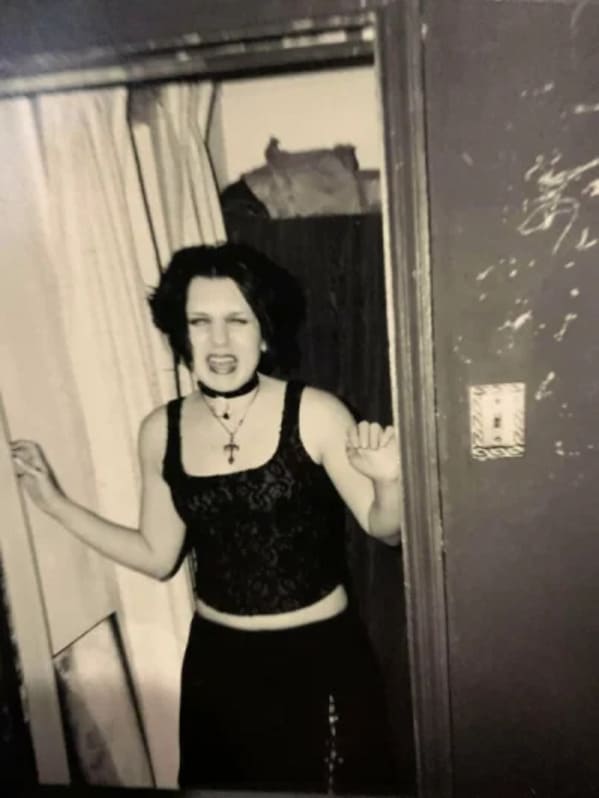 26. "Had a blonde Mohawk, cut the rest of my hair, but still wanted bangs. Behold."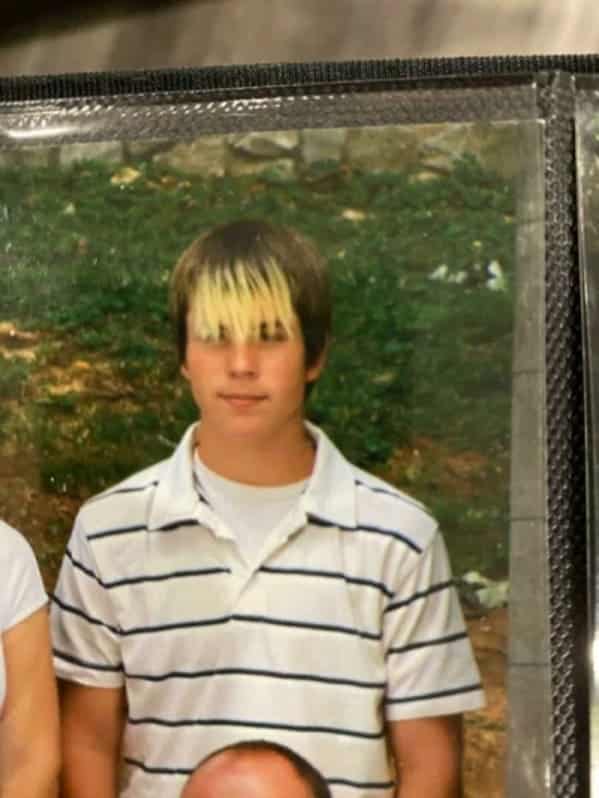 27. "Me and friends before a Disturbed concert in 2006. We're so cool posing in front of Mom and the van. 😈"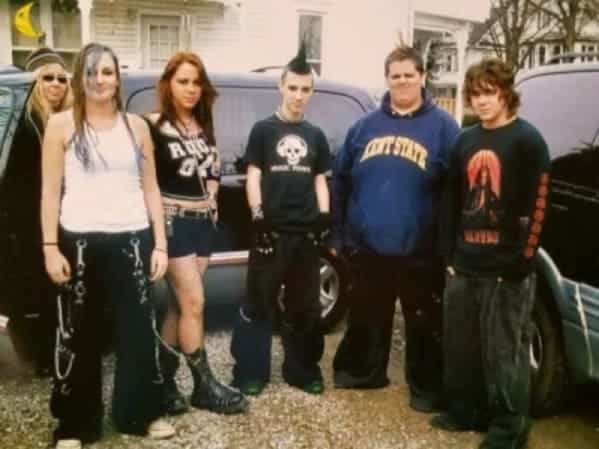 28. "Age 8 or 9, cosplaying as Marie Antoinette. I'm a guy."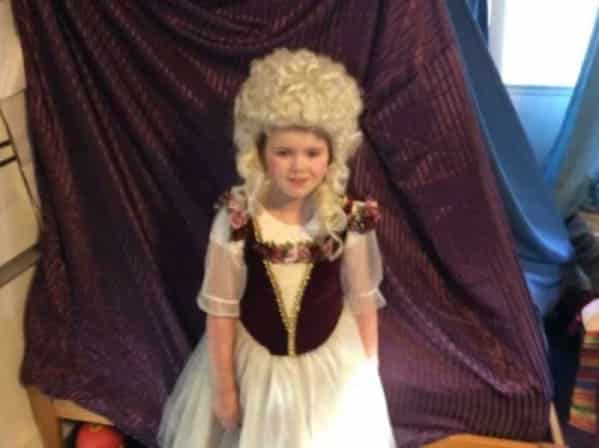 29. When you go for the Kurt Cobain but end up getting called "mmm bop"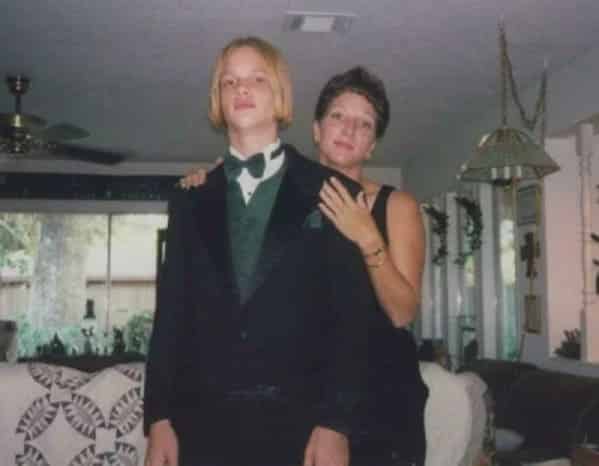 30. "I lived nowhere near cows or a farm."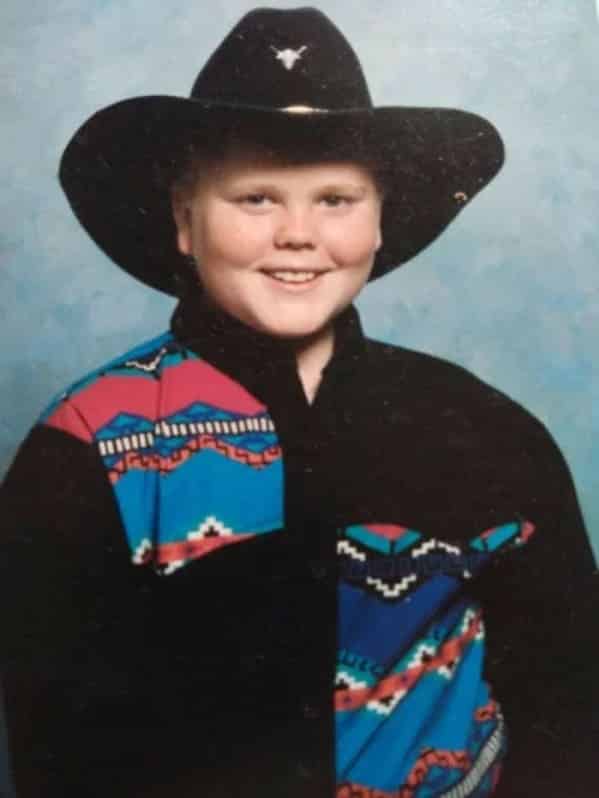 31. "13-14 year old me during my "Eminem phase". That's a hairbrush hanging from my lamp and all of my pictures from that time are made black and grey with Gimp. Good times."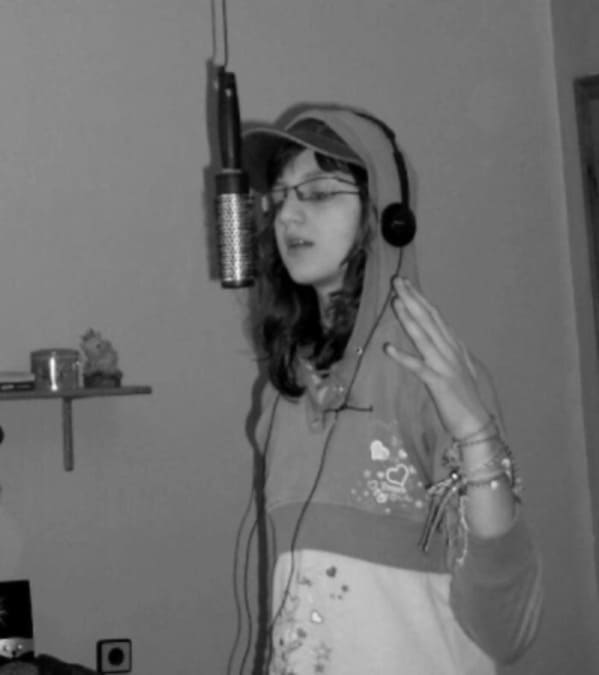 32. "Anytime my wife sees this she burst out laughing…I thought I looked cool."