Wholesome secrets have a much more positive connotation than your typical secret. They're usually associated with something dark or negative, but what about the people out there doing wholesome stuff for the right reasons and not just for attention?
Someone thought about this and decided to ask the internet to share their most "wholesome secret" and the anonymous submissions are a nice reminder that people still do good things.
It's easy to get caught up in the awful negative things happening in the world so let's take a break for a minute to remember there are still some kind-hearted souls out there.
---
1. Penny Dropper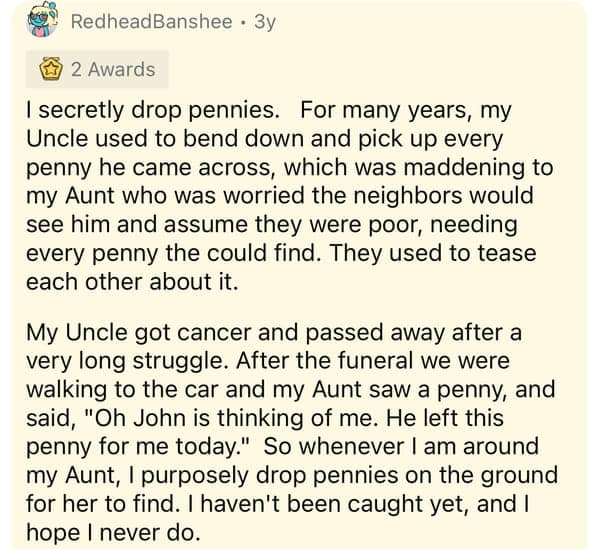 2. "I'm the beer god."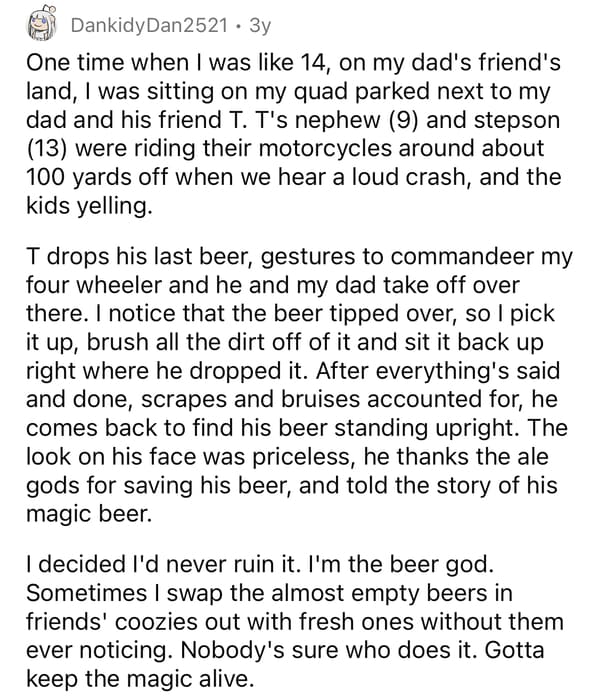 3. Free Toys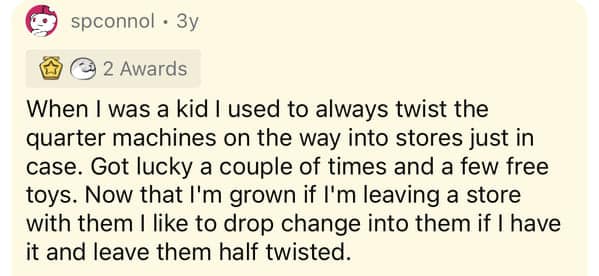 4. Surprise Trip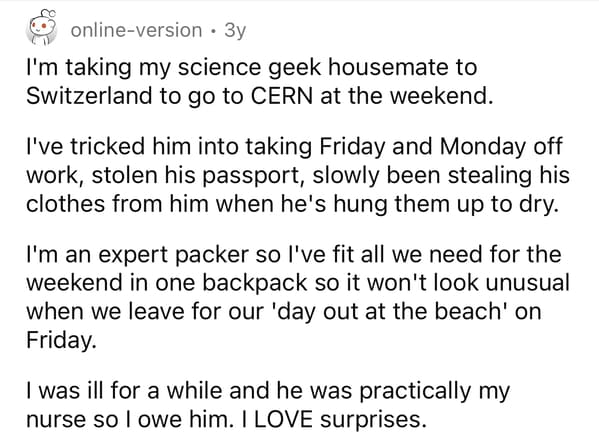 5.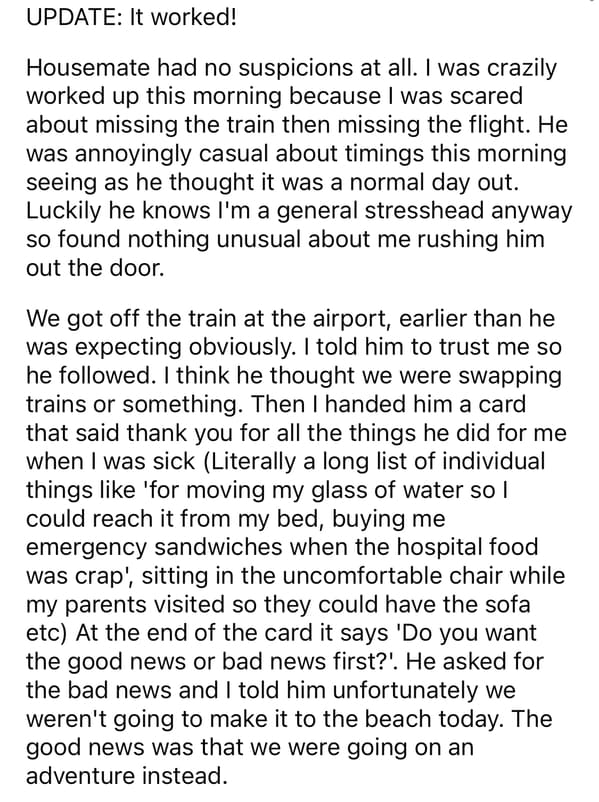 6.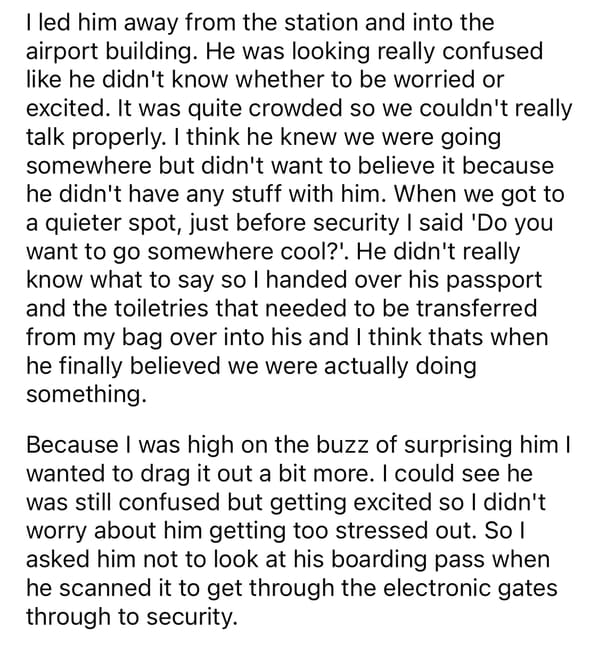 7.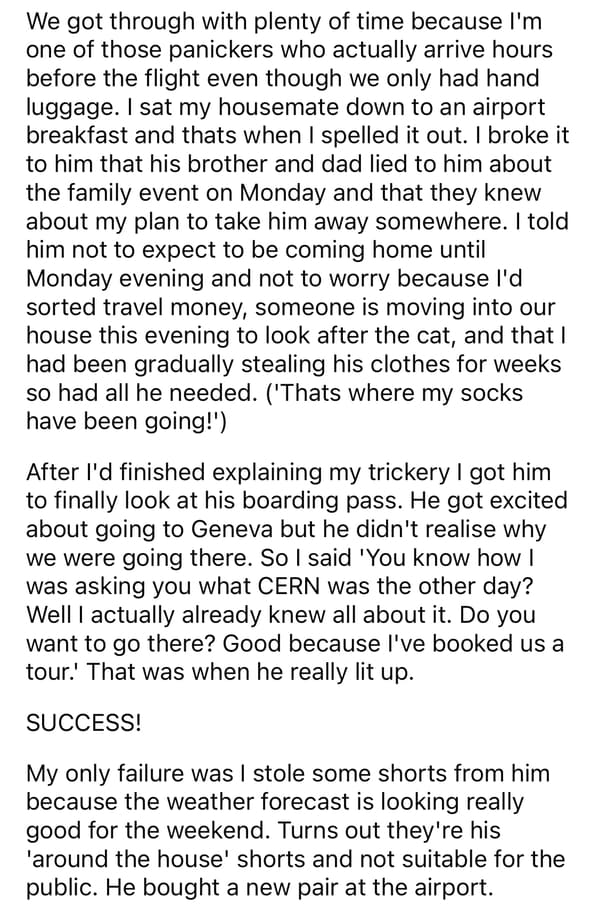 8. Parent of the year.

9. Shots For Mom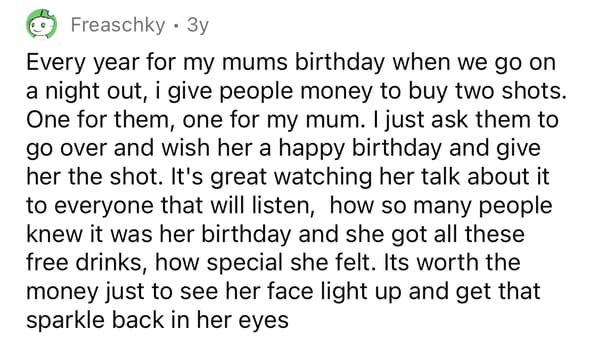 10. Wholesome Cat Secret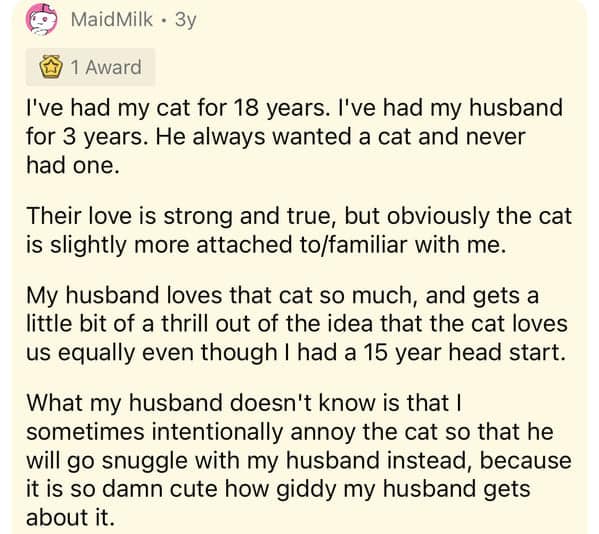 11. Priceless.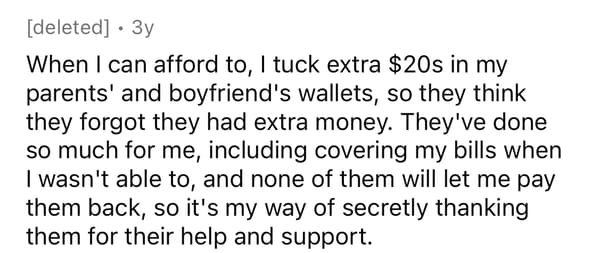 12. "Prior Commitments"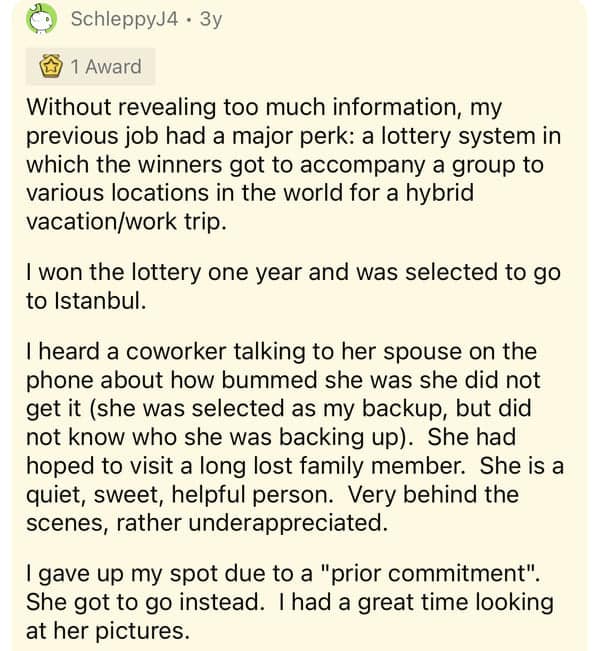 13. Grandparents Are Full Of Wholesome Secrets
14. Best Day Ever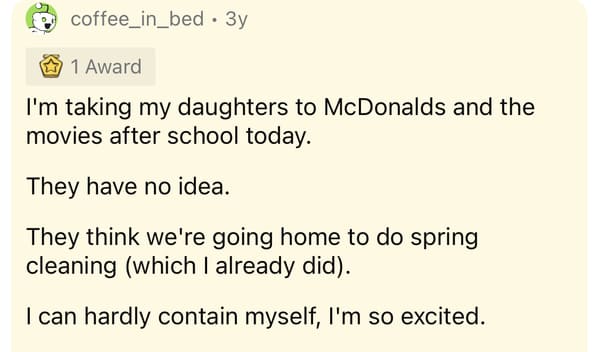 15. Learning To Speak French

16. Help With Rent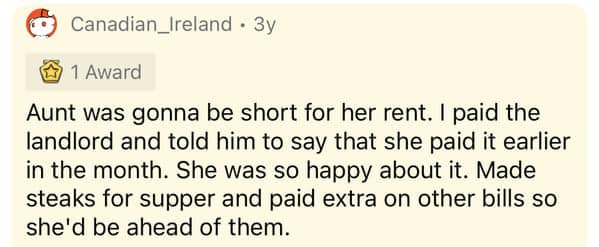 17. Wholesome Valentine

18. Positive Comments

19. This Miracle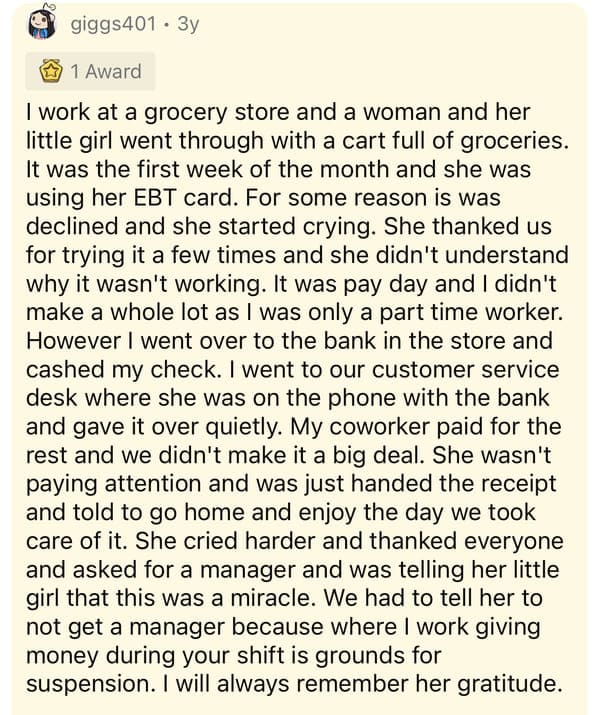 20. Fitting In