It's no easy task getting a date on Tinder. You have to have a good photo, and a clever bio, and what are you gonna say after you match with someone?
People like to joke about Tinder being a weird place to meet people (and it is) but people do meet their significant others after swiping right sometimes.
First impressions still matter on dating apps and a funny Tinder bio or photo is a great way to win someone over and make them swipe right. Just like these funny folks.
---
1. "Spotted An Angel"
2. "I Can't Stop Laughing"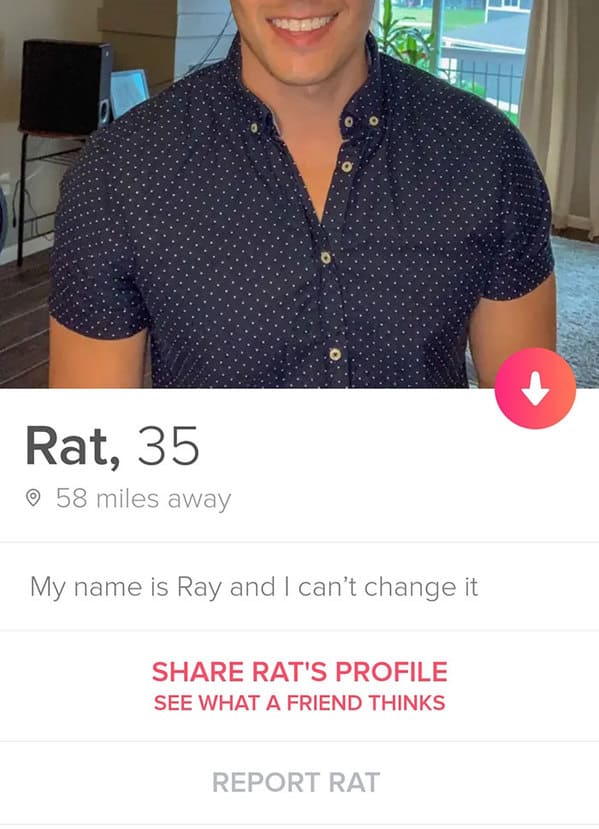 3. "I Super Liked Her, Just For That Awesome Bio"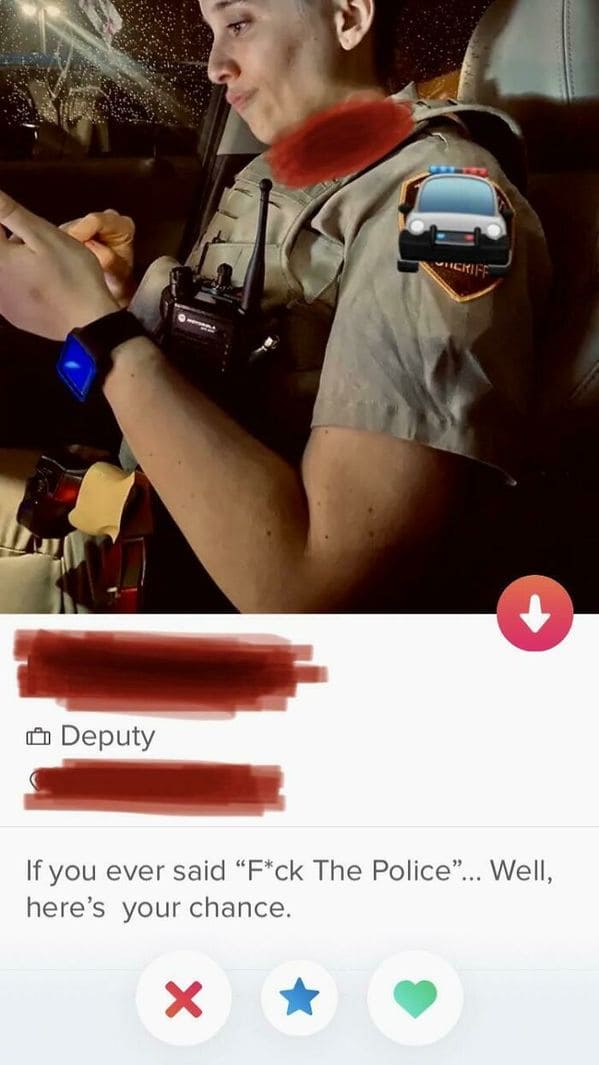 4. "Changed my age range just for fun and the first profile is…"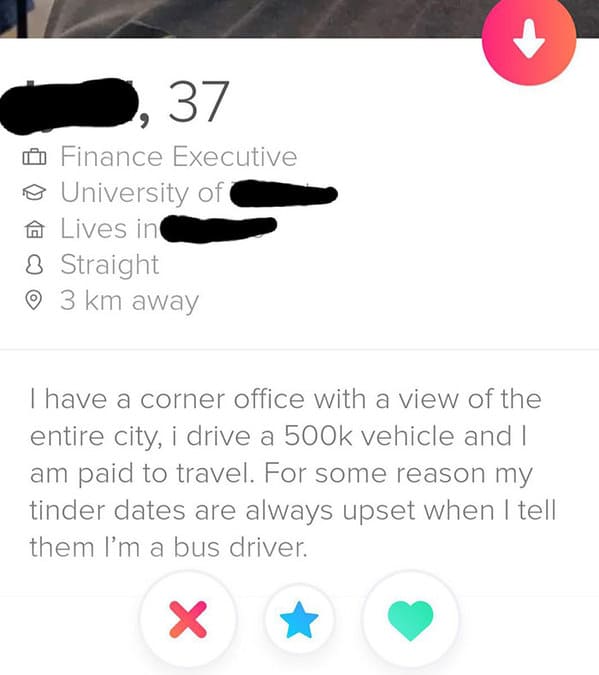 5. "Saw This On Tinder Today, Unfortunately, We Didn't Match"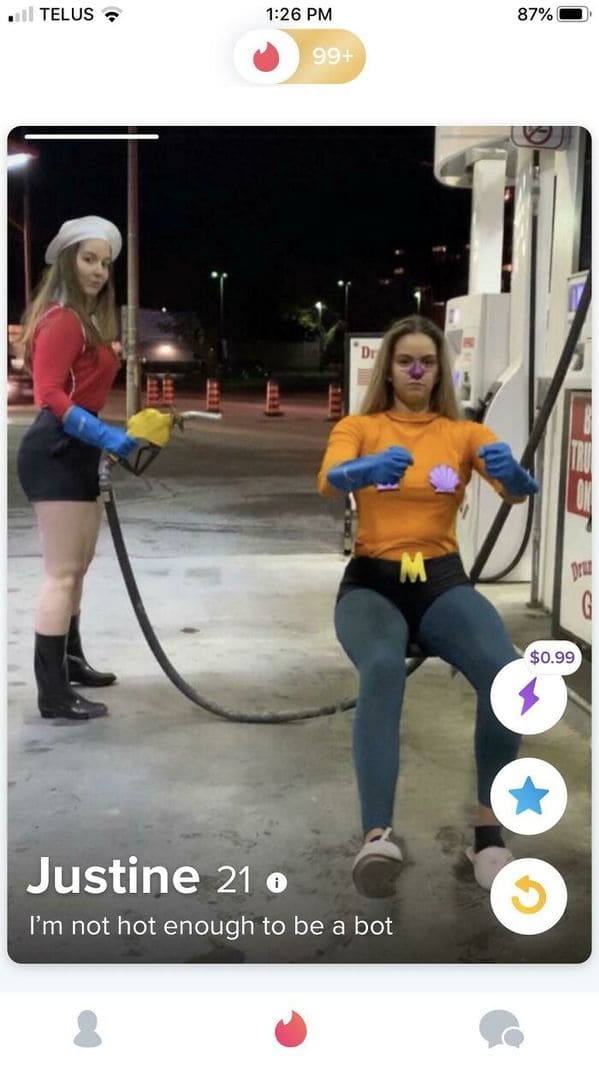 6. "Glad To See Humor Isn't Dead"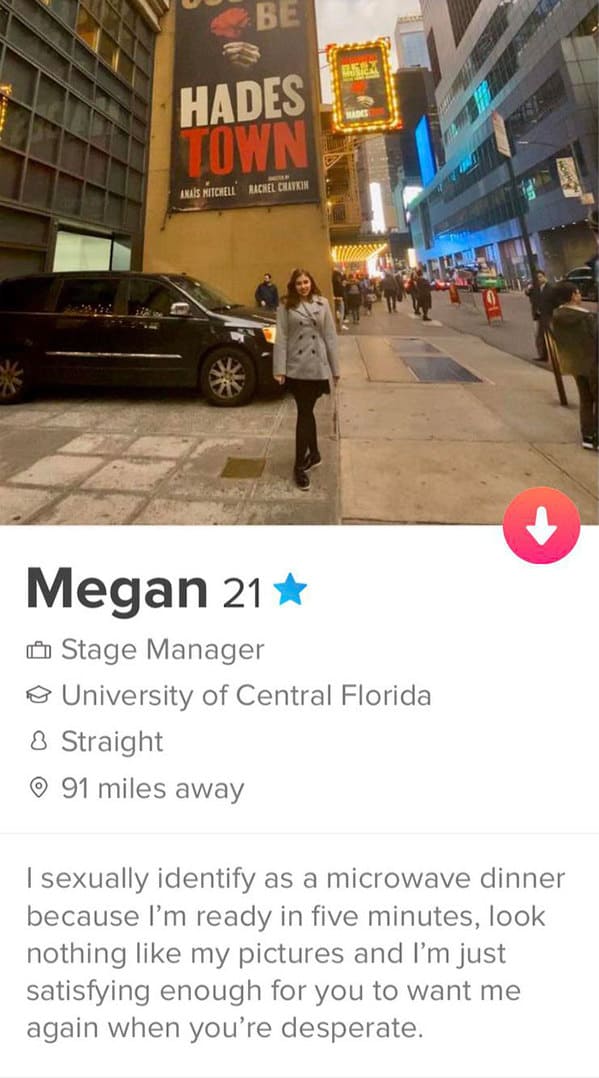 7. "I Swiped Right, Not Gonna Lie"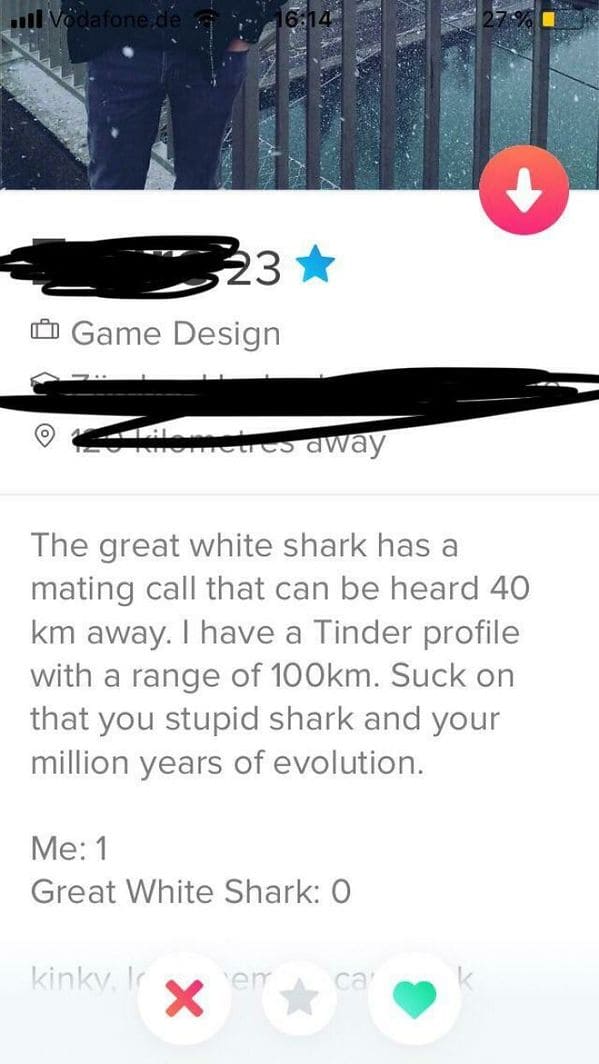 8. "Best Bio I've Seen In A While, Westjet Is The Airline"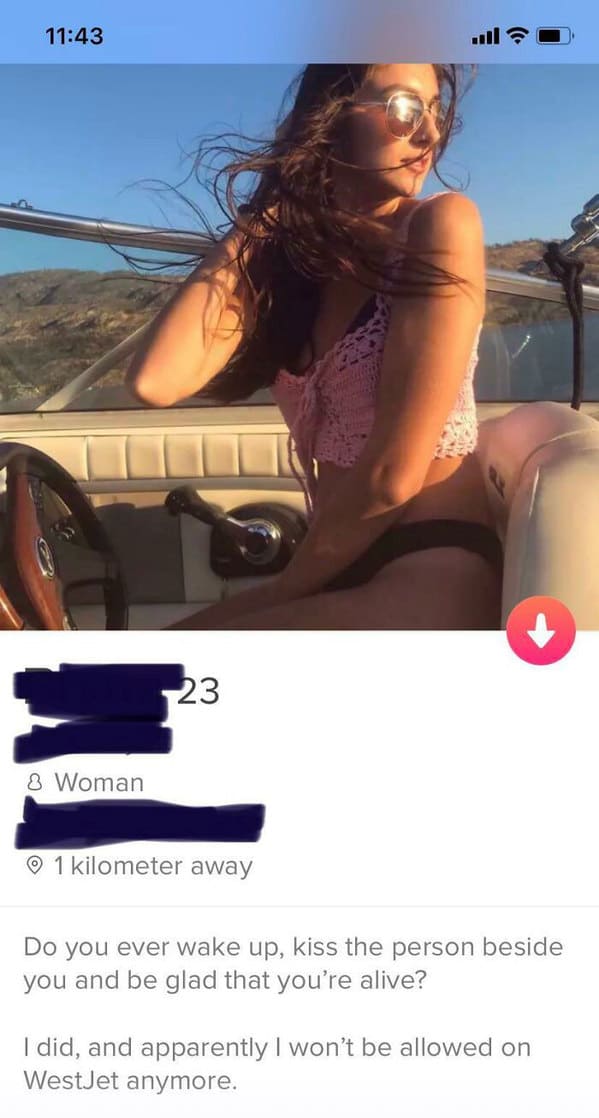 9. "This Legitimately Made Me Laugh Out Loud"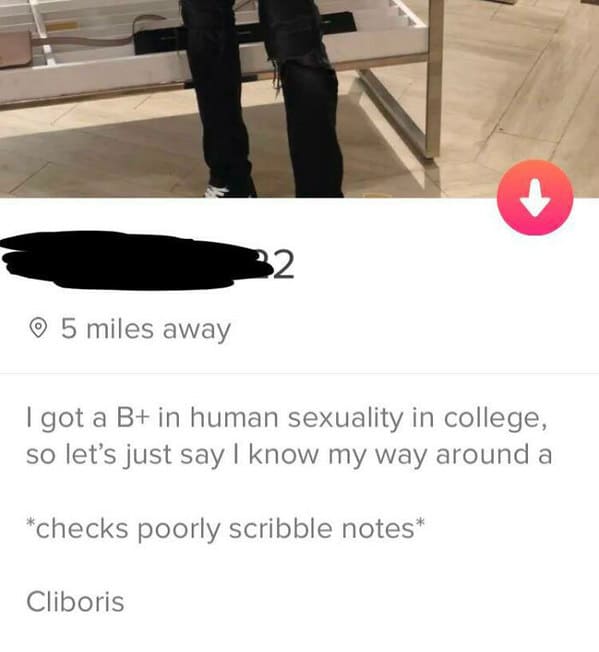 10. "Seems Like A Good Plan"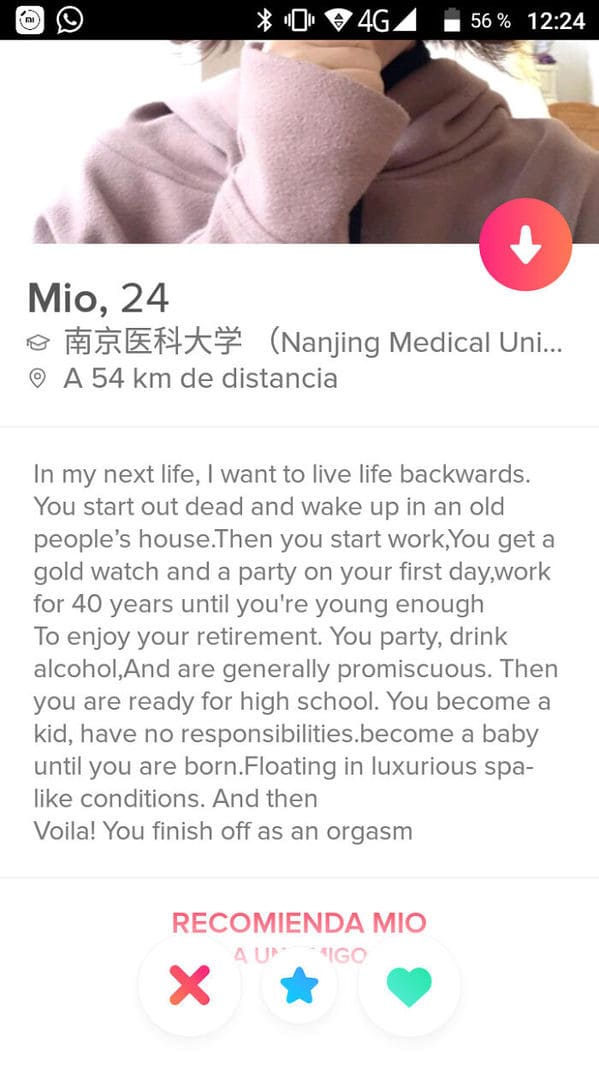 11. "His Biop Cracked Me Up"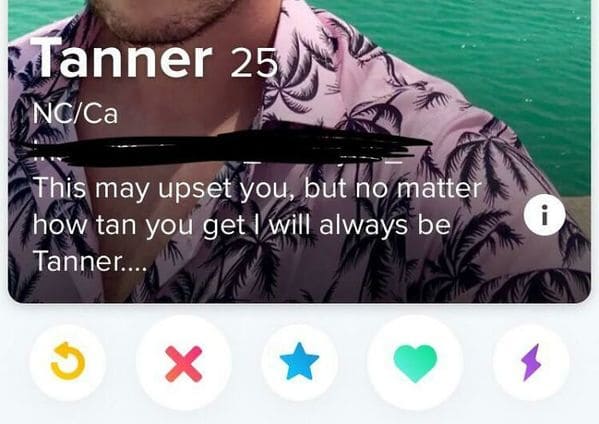 12. "Sorry What"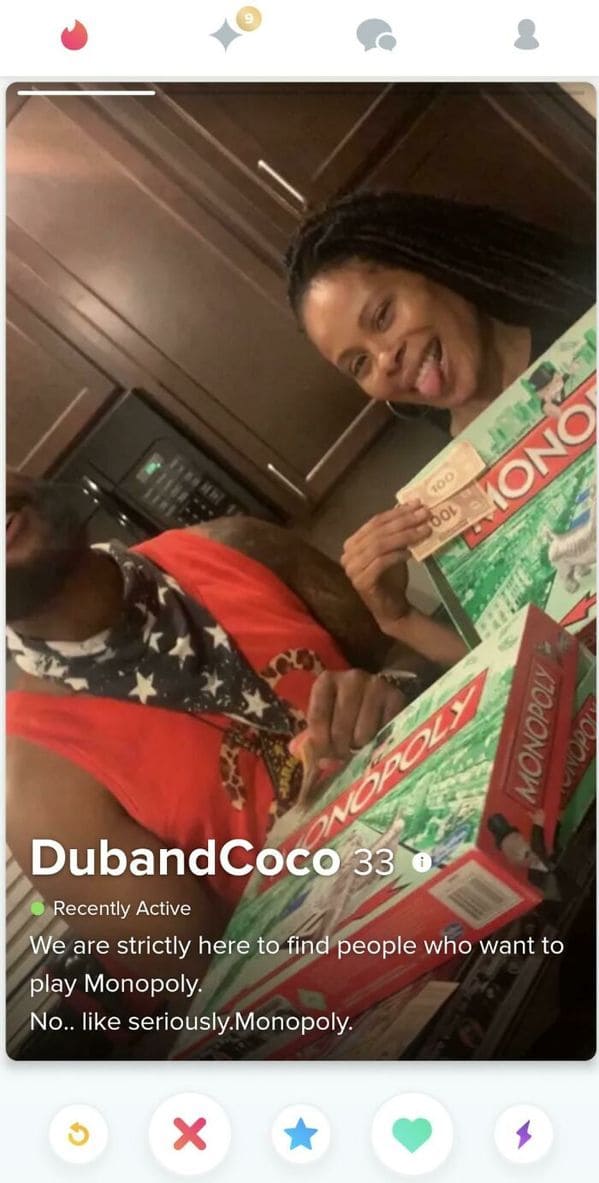 13. "Great Bio"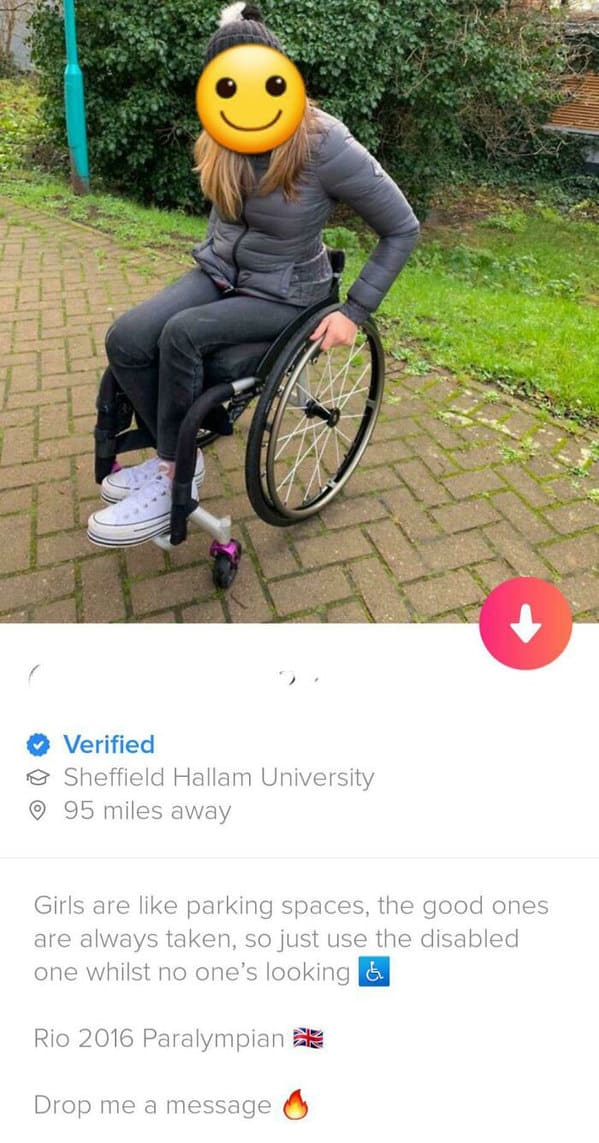 14. "Touché"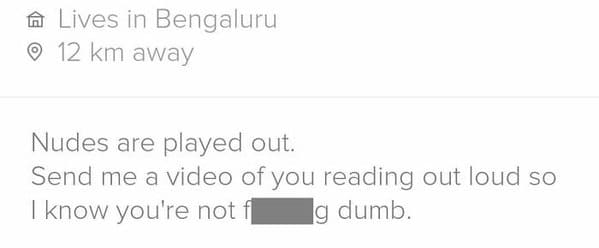 15. "Sounds Like She Already Has Everything Planned Out"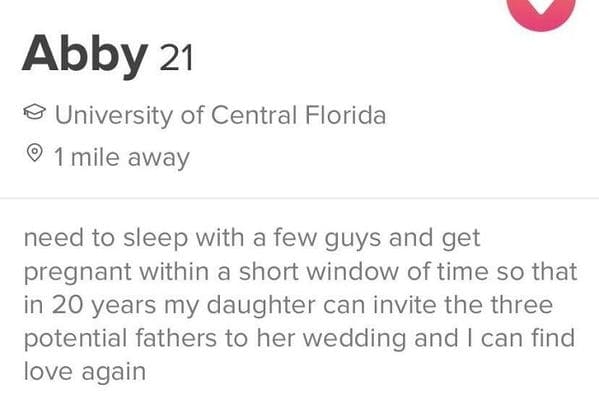 16. "She's Just Looking For Her Prince Charming"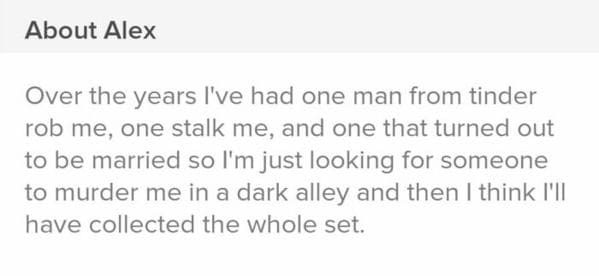 17. "A Rough Experience, I Must Admit"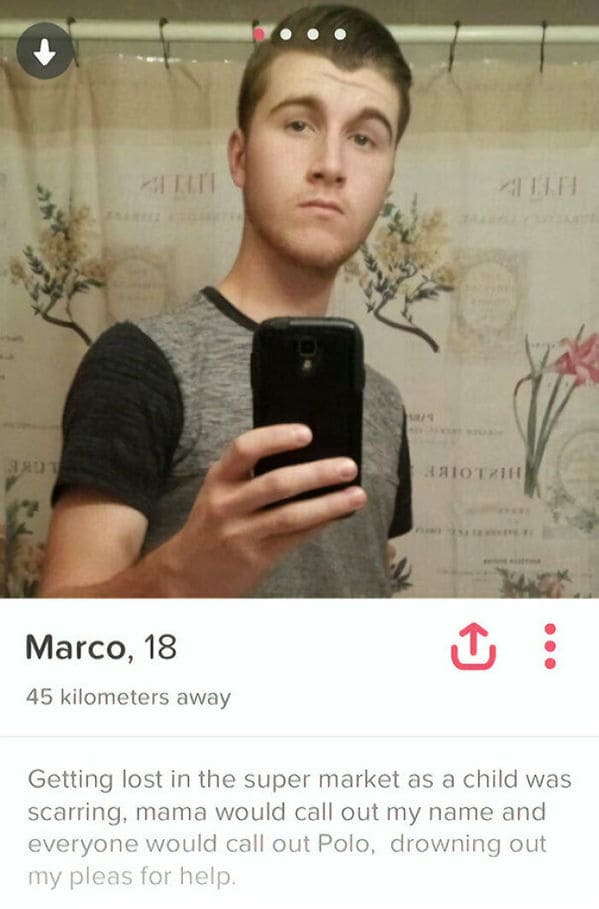 18. "Perfect Bio Doesn't Exist"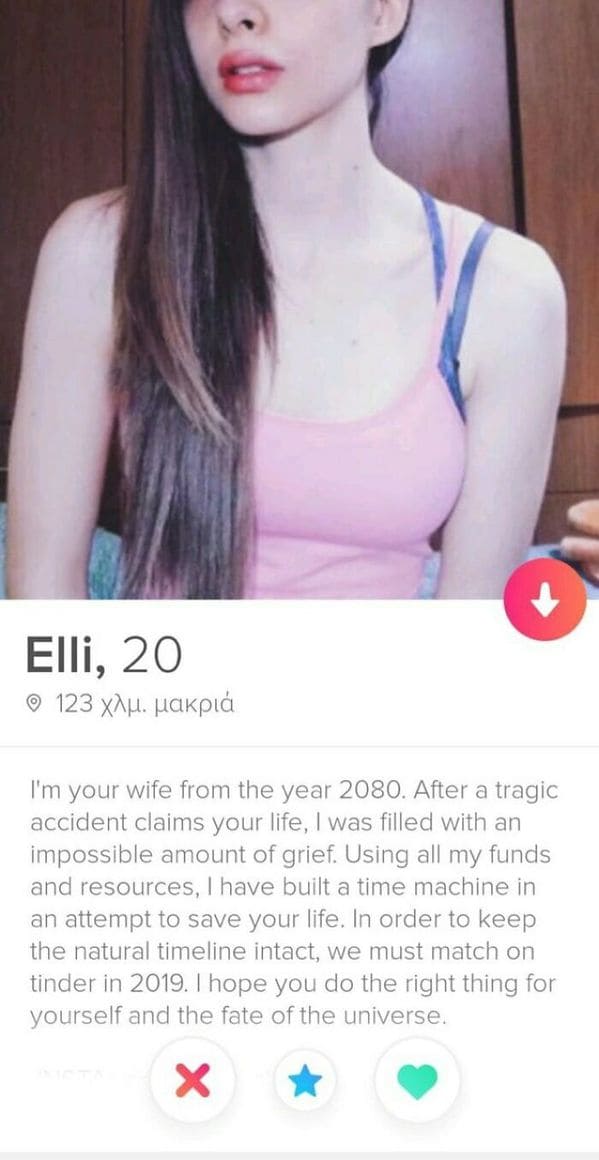 19. "Holy F–K"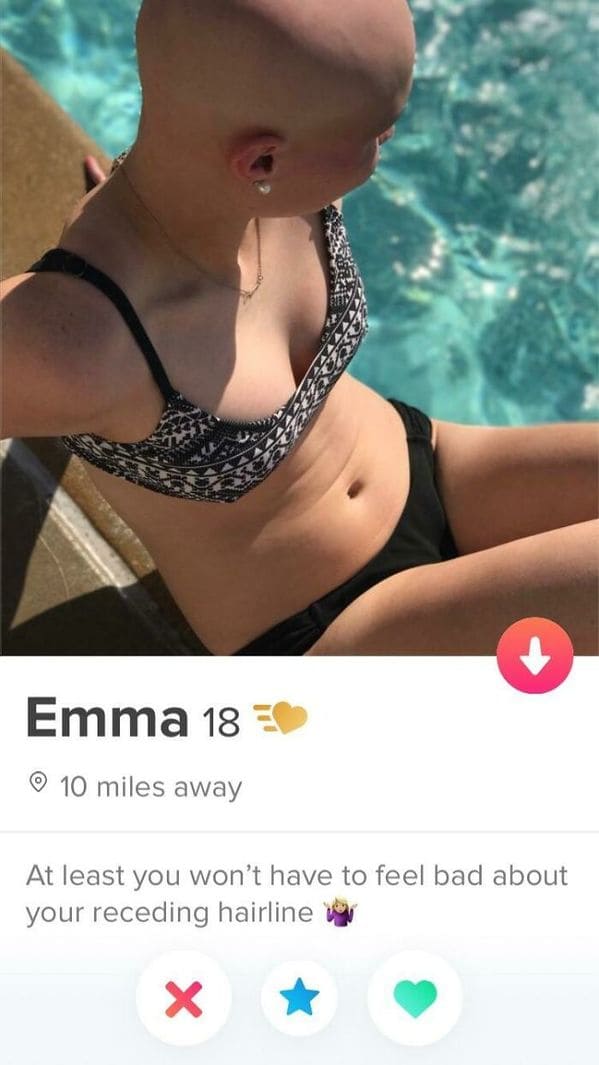 20. *tears*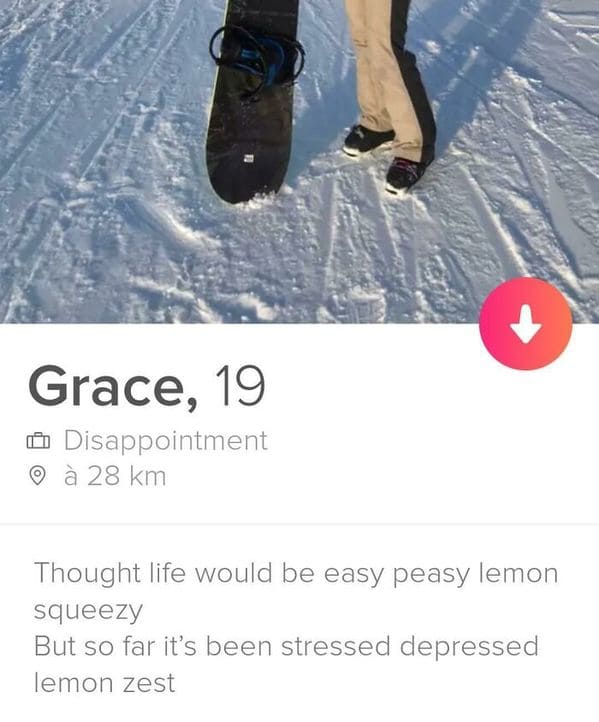 21. "Genius"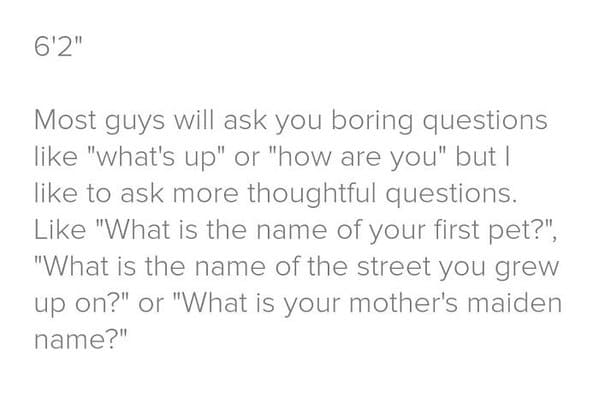 22. "She Doesn't Speak English And I'm 90% Sure That The Last Line Is A Google Translation Of Sugar Daddy And I Can't Stop Laughing"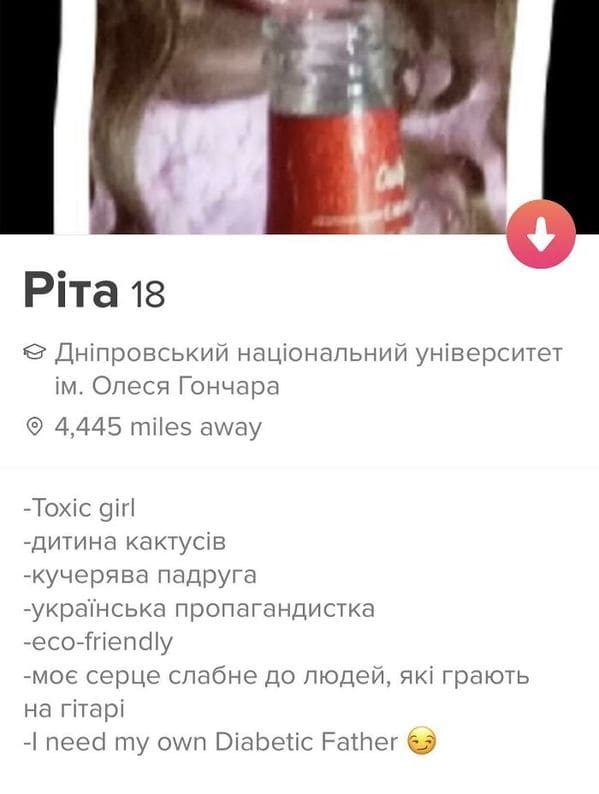 23. "That's One Way To Get Help Moving"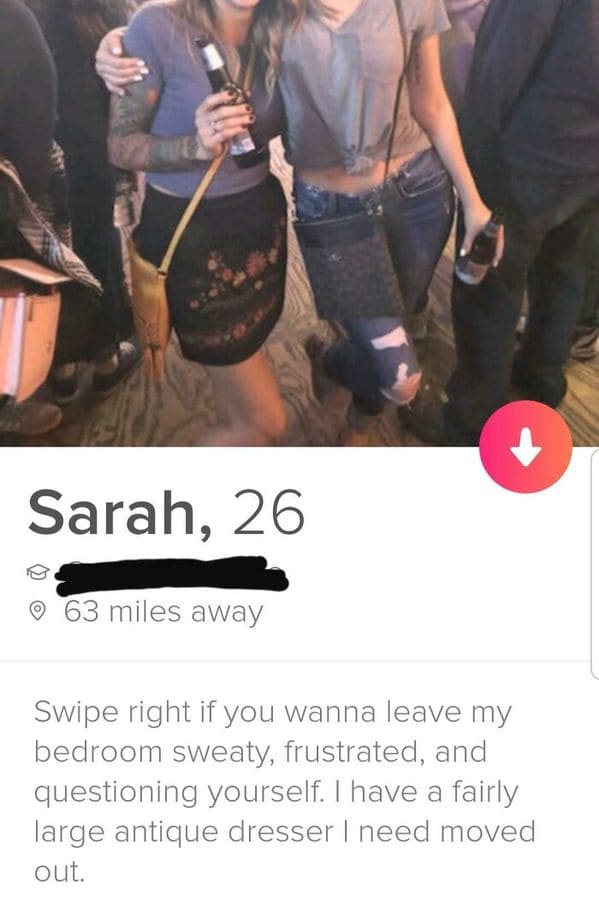 24. "Figured I Gotta Get Over My Fear Of Girls Somehow. Wish Me Luck"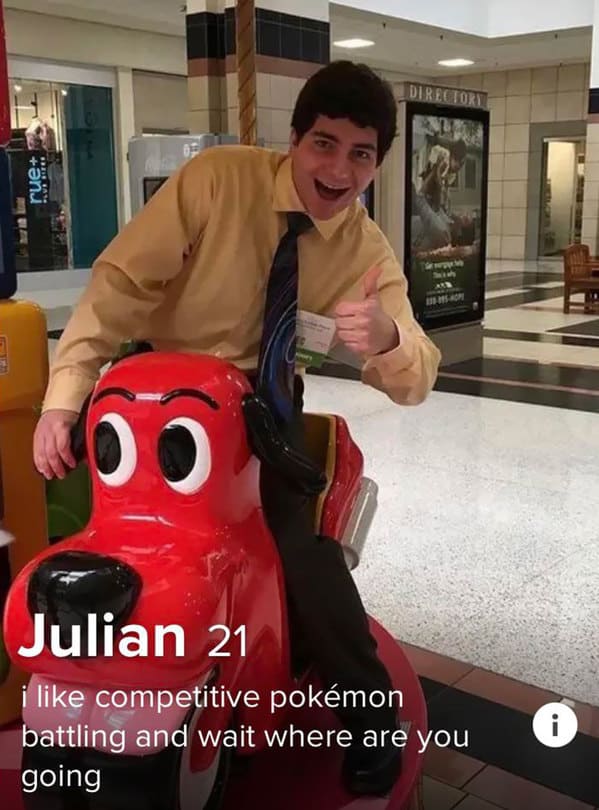 25. "Tragedy Of Tinder"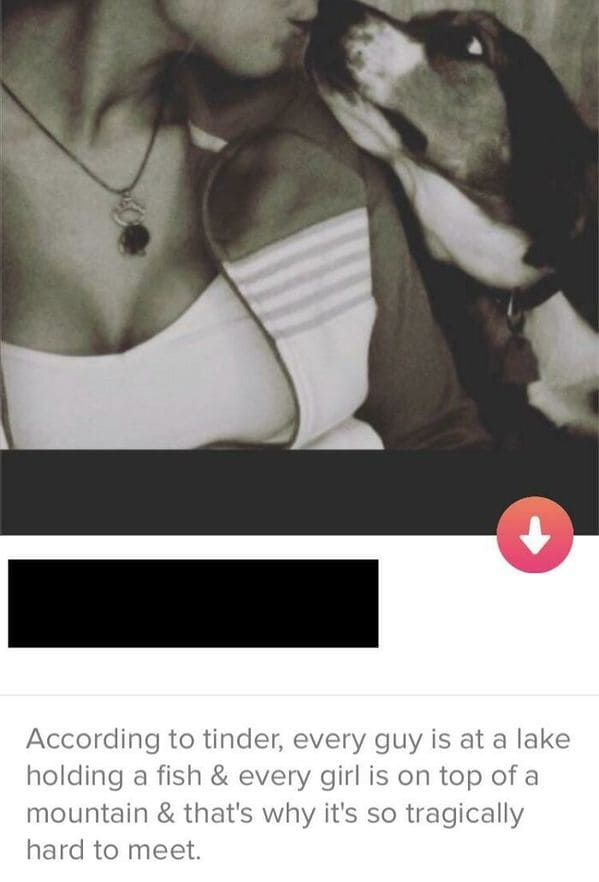 26. "Had Me In The First Half, Not Gonna Lie"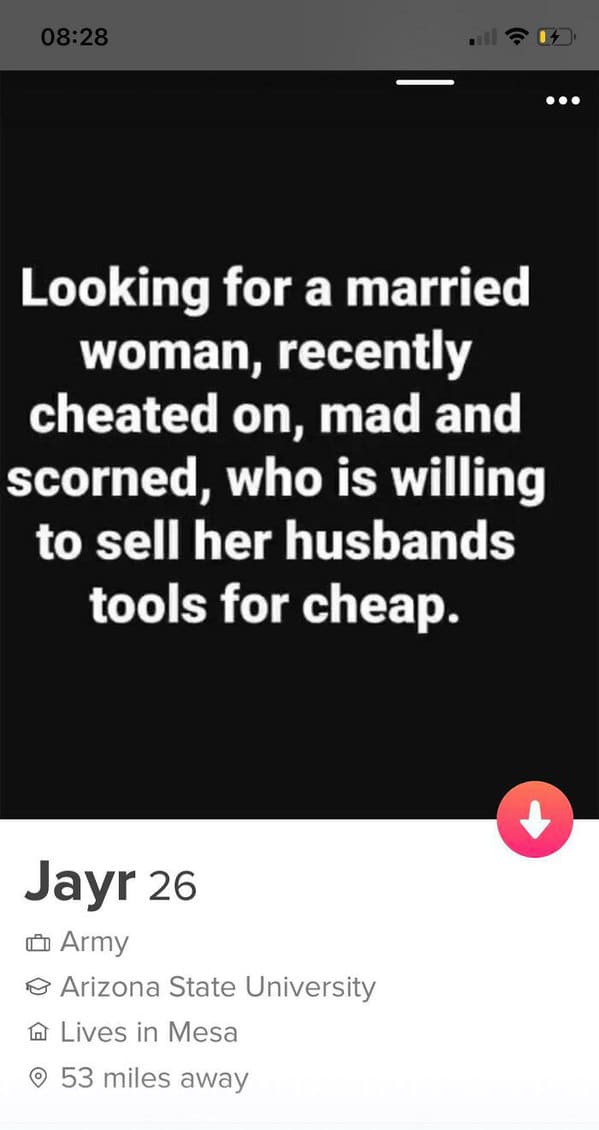 27. "Shocking Discovery Tbh"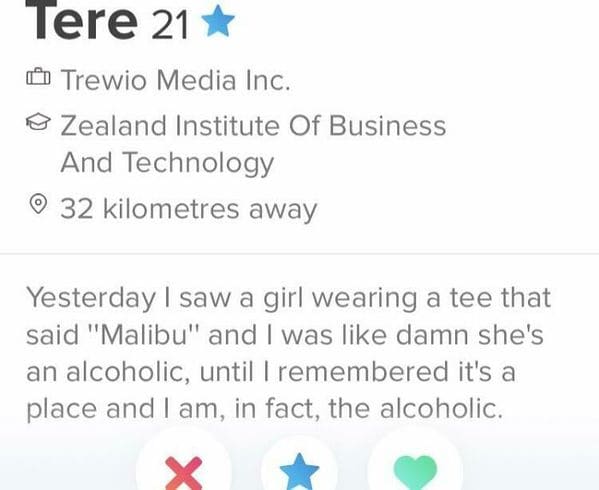 28. "Do You Think Her Mom Uses Reddit?"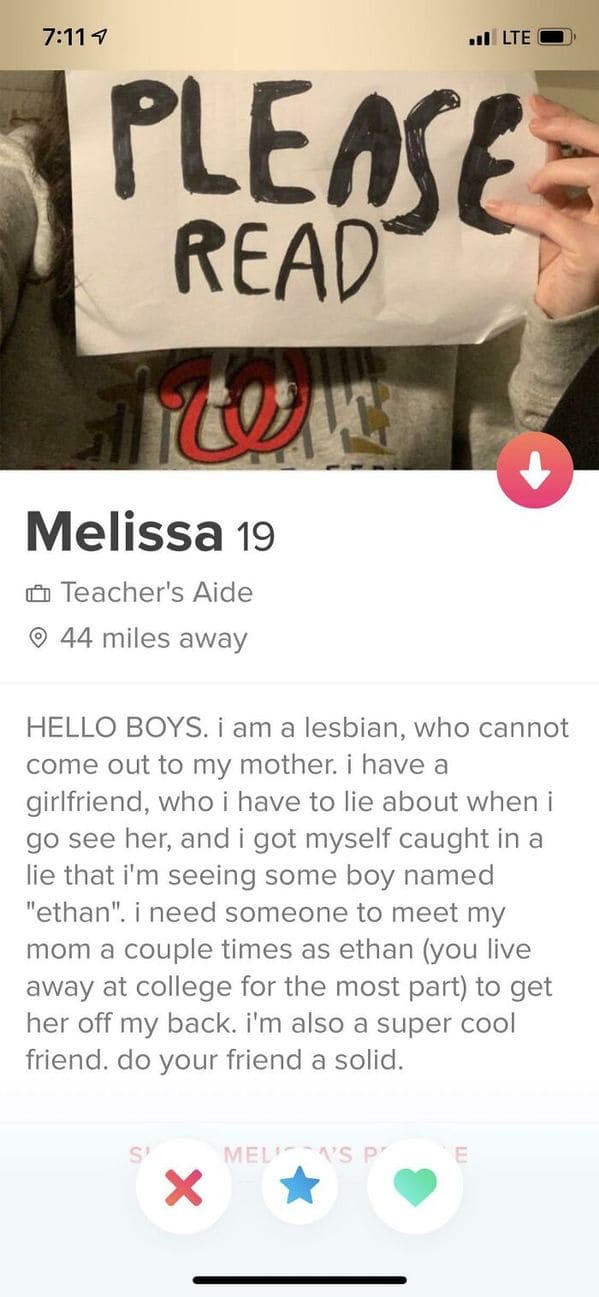 29. "Just Promise The Perfect Date, And Watch The Matches Roll In"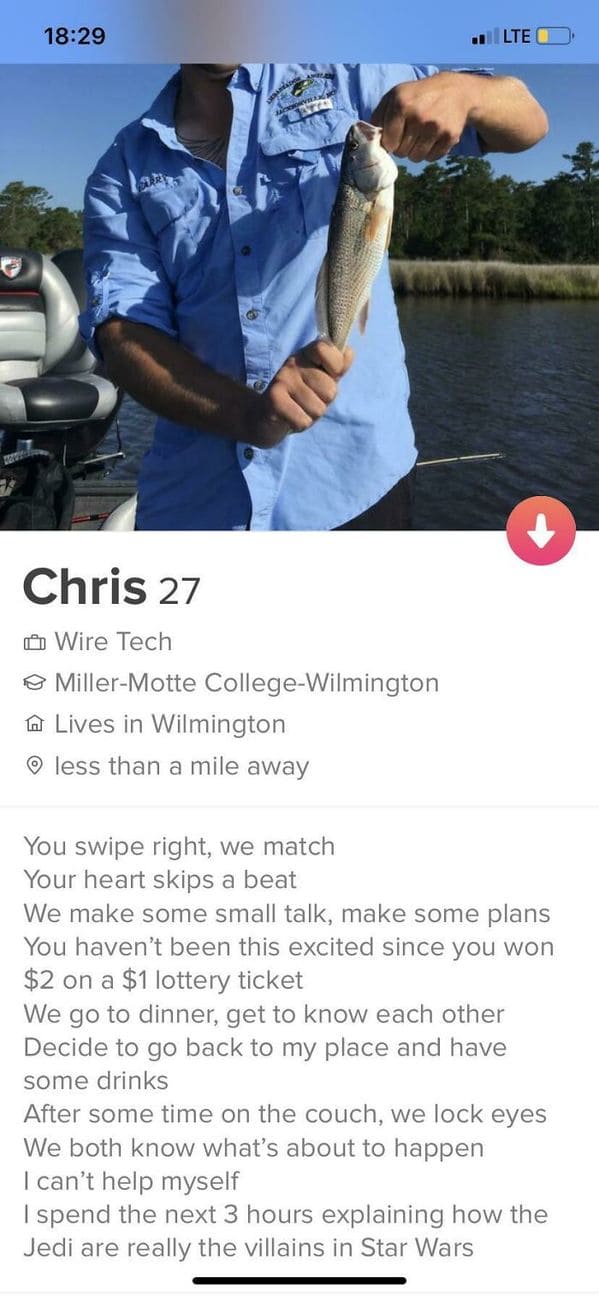 30. "The Perfect Woman Does Exist"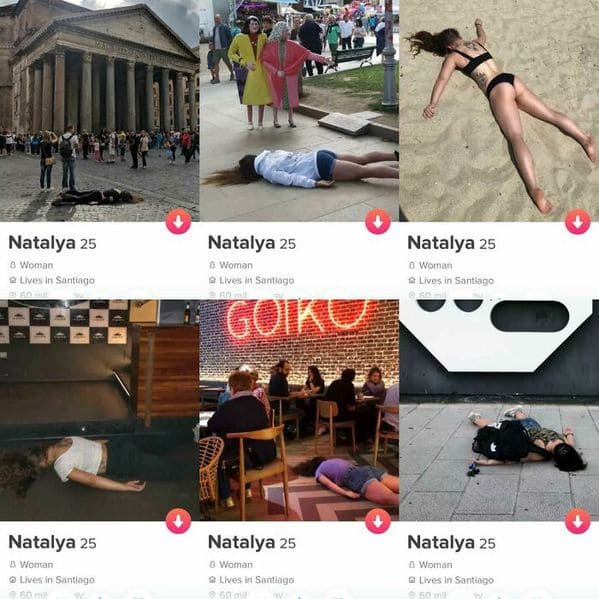 31. "I Never Super Liked Someone So Fast"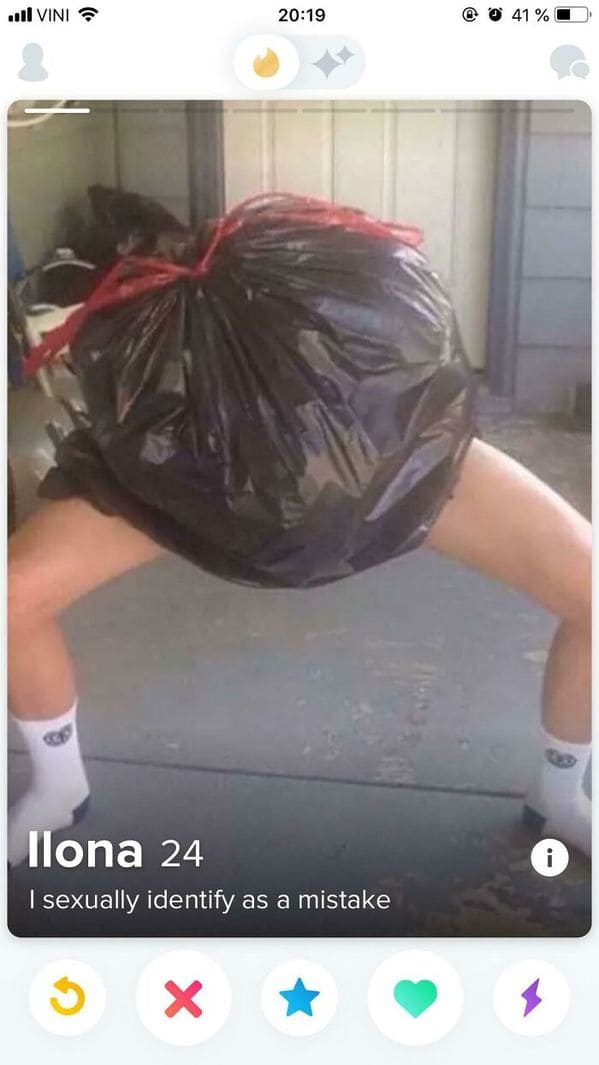 32. "Good News. We Matched"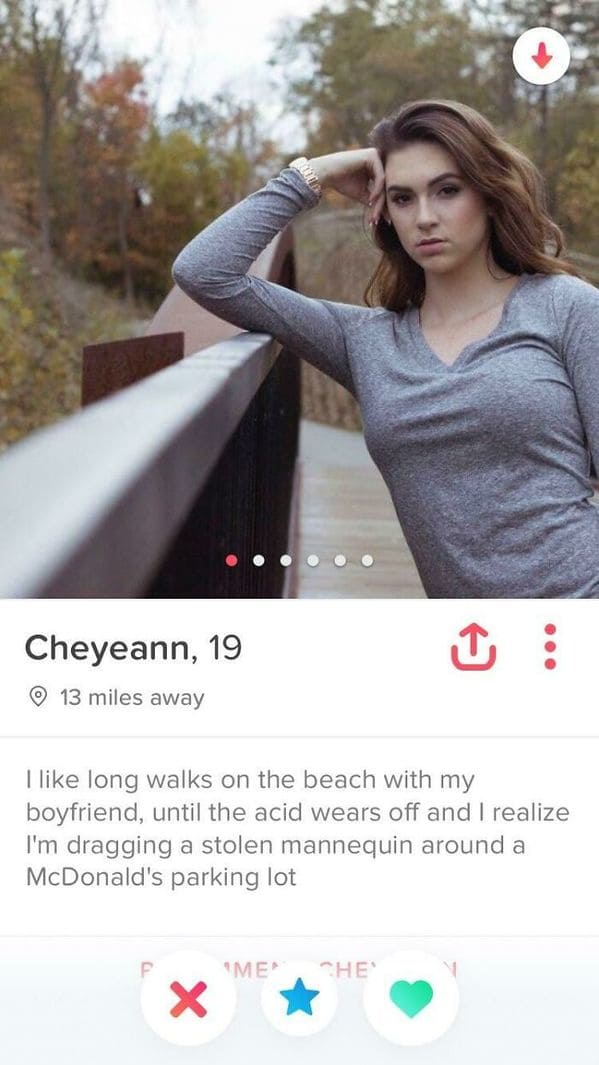 33. "Well That's Disappointing"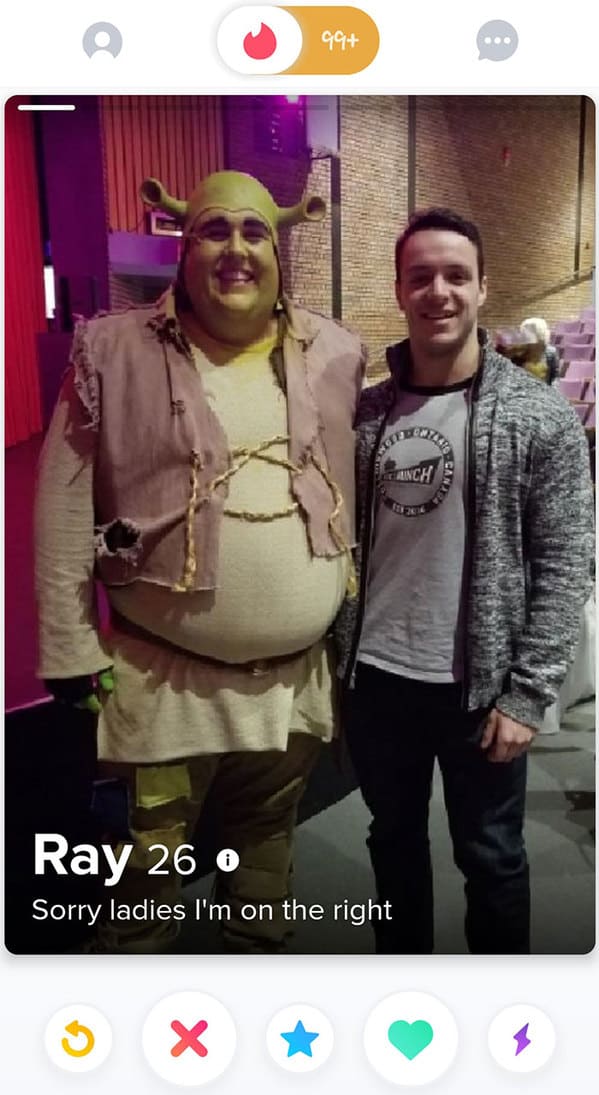 34. "Lean Into It"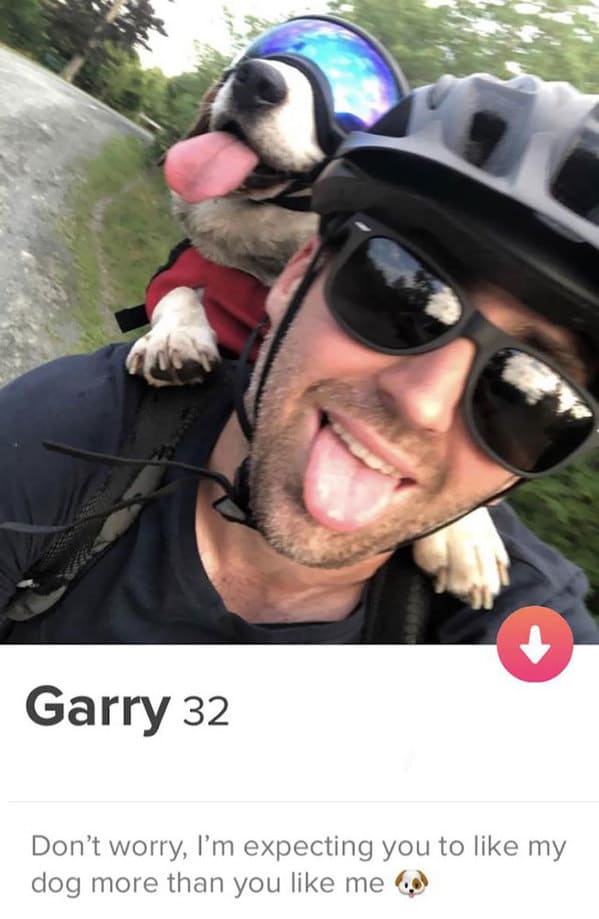 35. "She Just Kills It"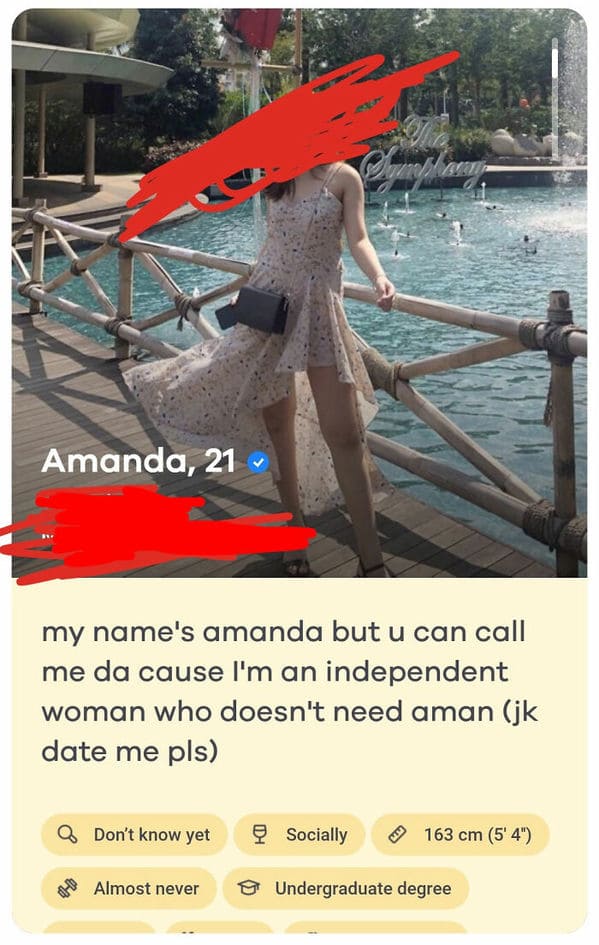 36. "Earth Friendly"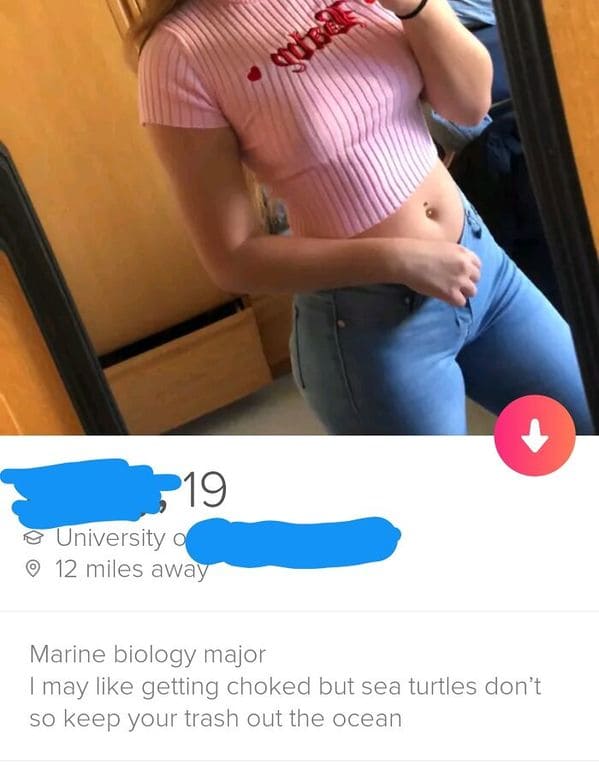 37. "Friends With Benefits"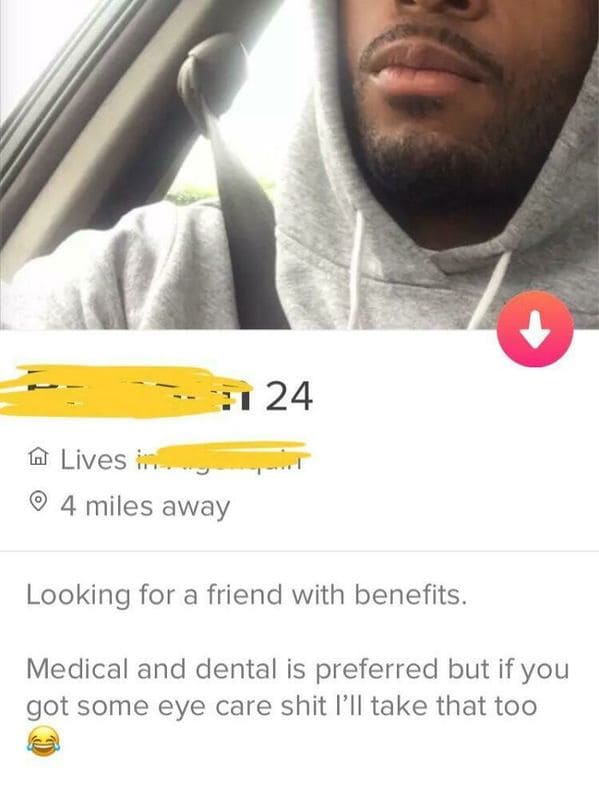 38. "I Swiped Right"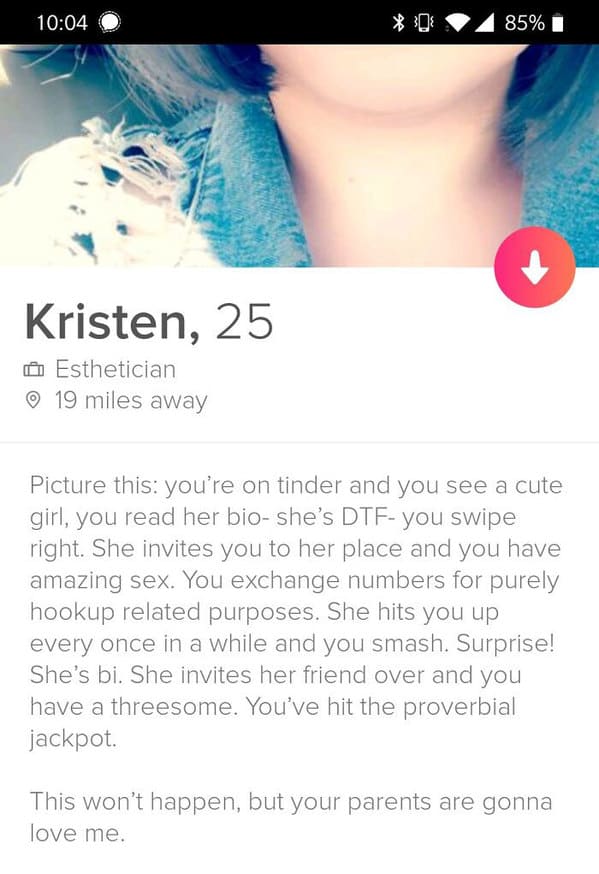 39. "Easily The Most Legendary Tinder Bio I've Come Across"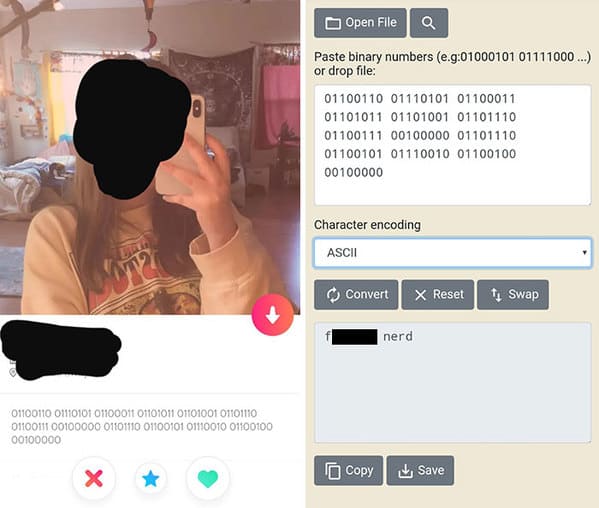 40. "I Think I'm In Love"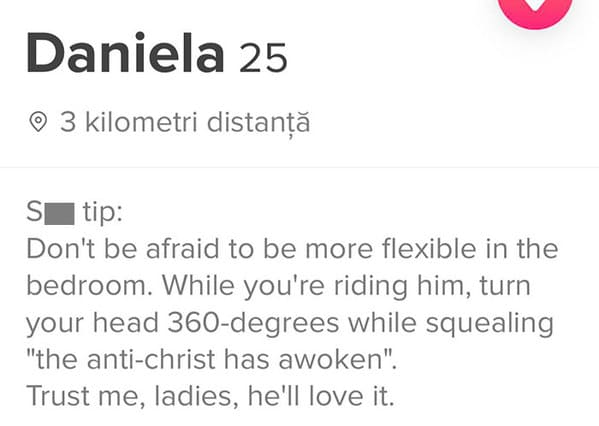 41. "Today I Came Across The Best Tinder Profile"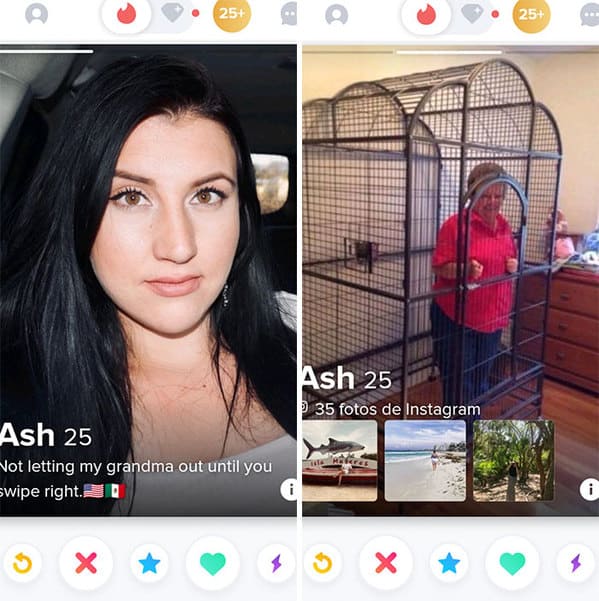 42. "One Of The Best Covid Related Lines I've Seen So Far"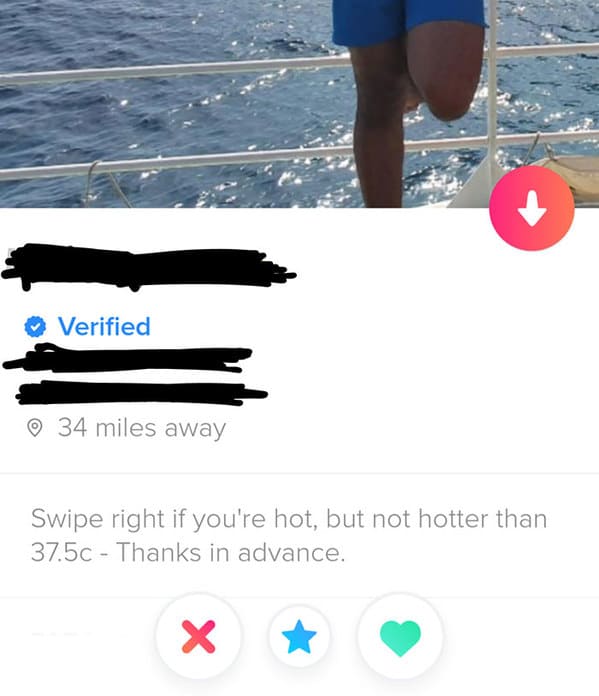 43. "Wow"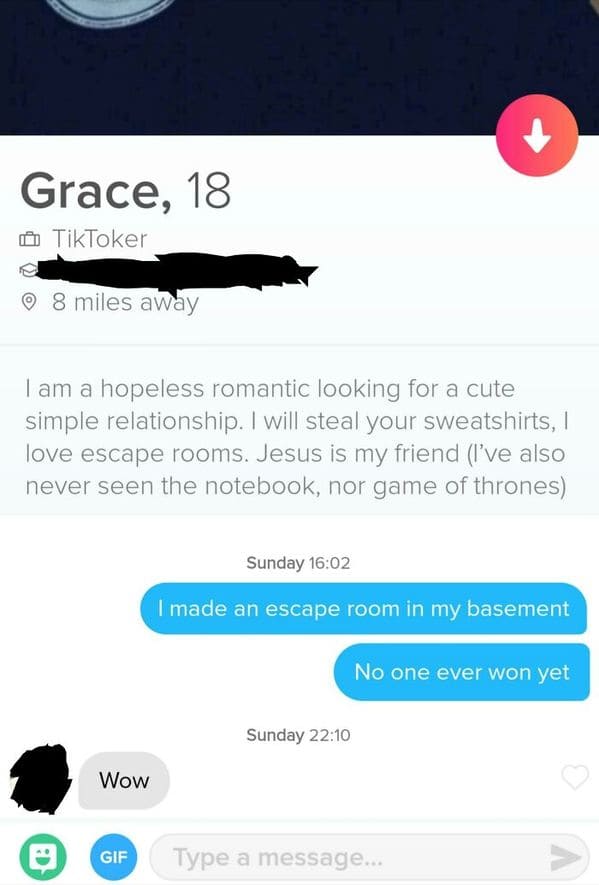 44. "I Swiped Right, For The Laughs And Entertainment, Now I've Matched. Awkward"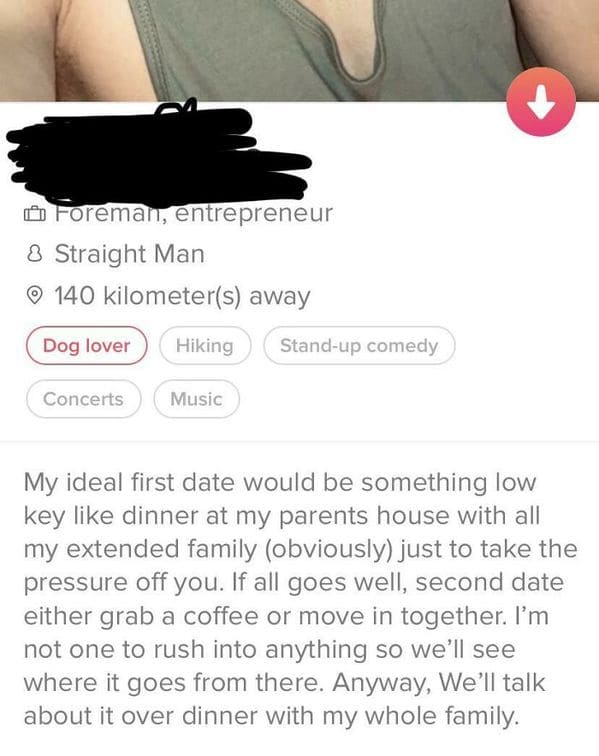 45. "Damn, Niall"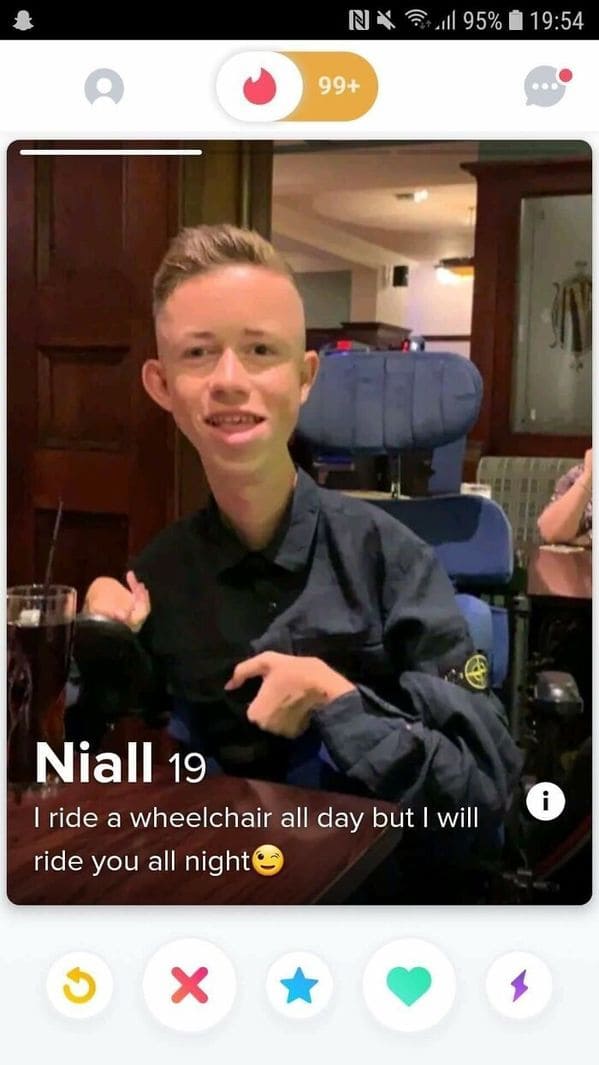 46. "These Photos One After The Other Made Me Laugh"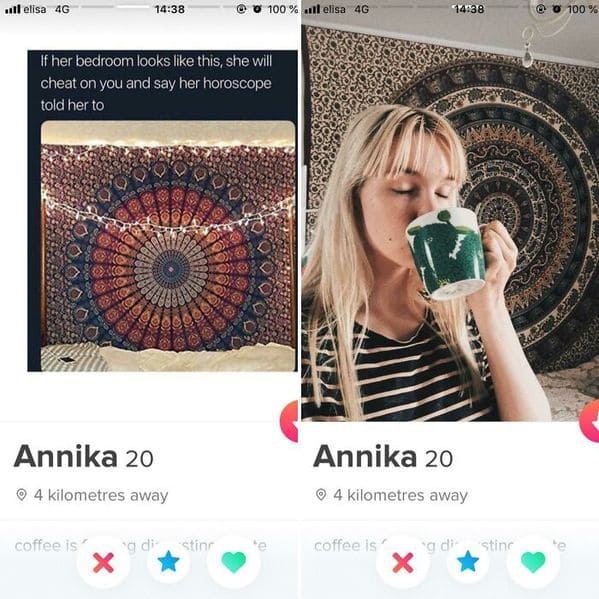 47. "She's Not Wrong"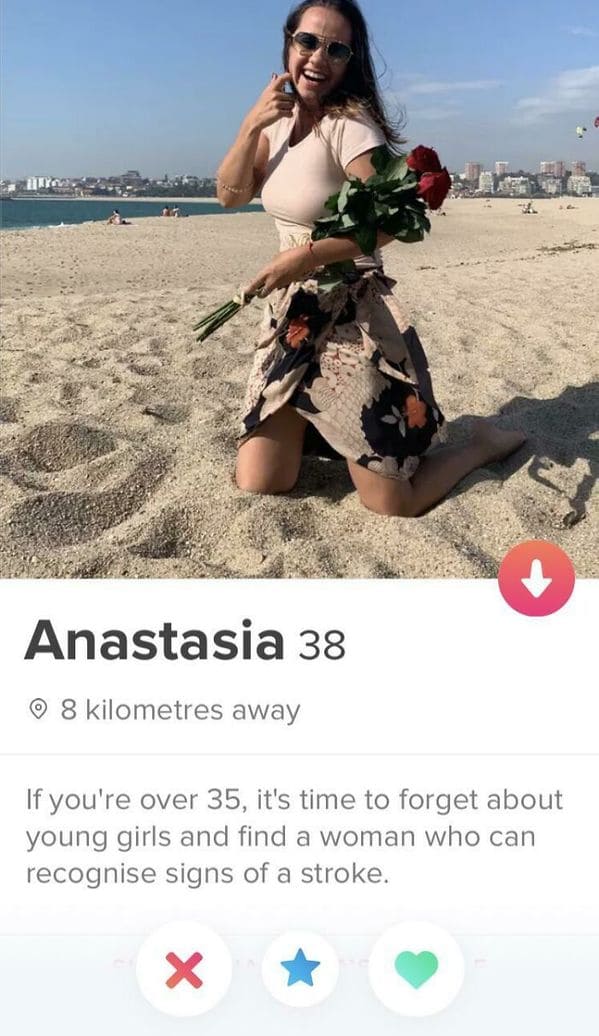 48. "She Forgot The Mileage"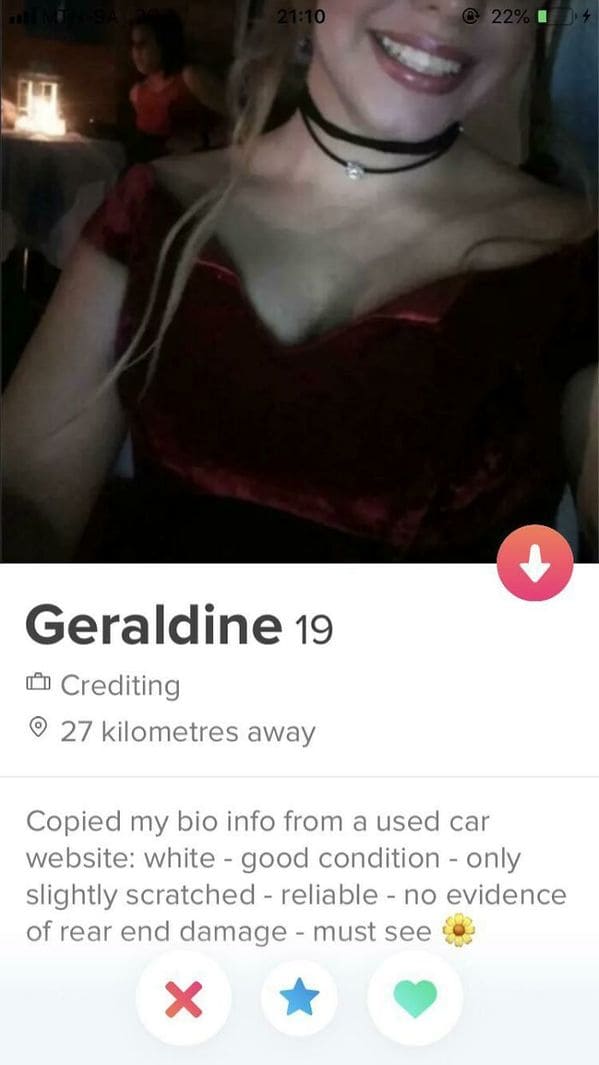 49. "My Older Brother Recently Got Divorced And Wanted To Show Off His New Tinder Profile To Our Group Chat"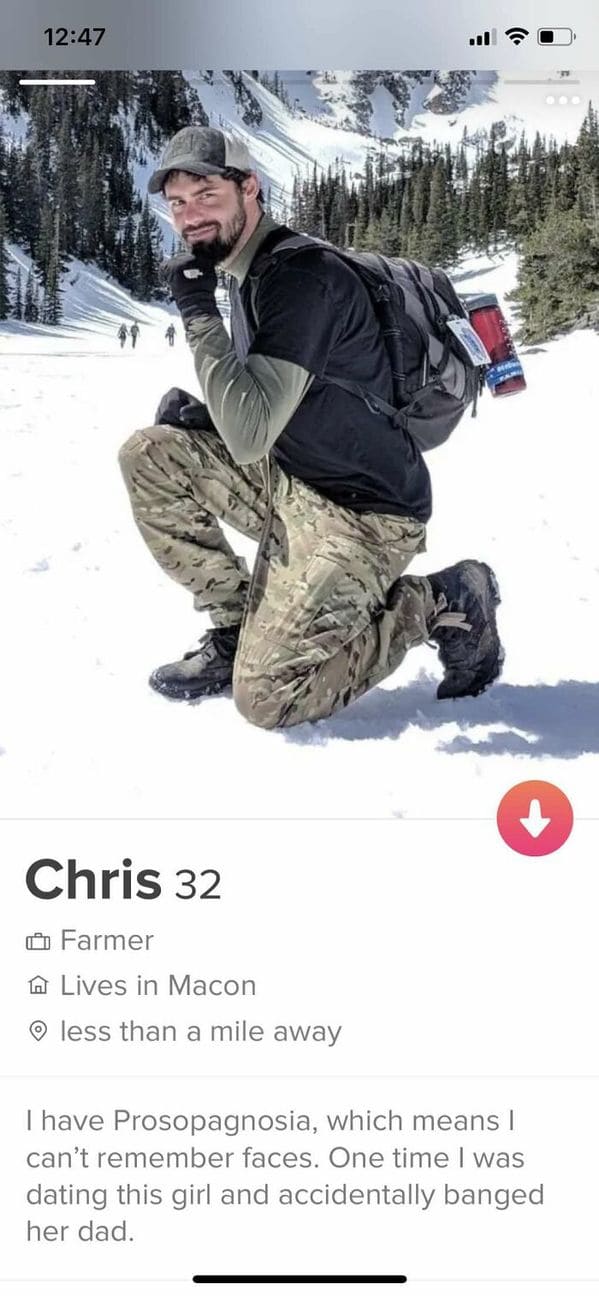 50. "We Matched, What Am I Supposed To Do Now?"