Reddit "Buy It For Life" is a place for practical, durable, and quality made products that are made to last. People are sharing the cool things they've discovered while thrifting, restored or bought new.
To "buy it for life" means to find something that was built to last. Not only is it just cool, but it'll also save you money in the long run. They just don't make things like they used to.
We're a pretty wasteful society when you think about it. We're conditioned to just buy something for the cheapest price just to throw it away later and replace it. Why bother when you could find something that was made to last? If you buy it for life you'll only ever need one.
---
1. "My car turned 30 today and rolled over 247,000 miles. KBB says it's worth no more than $1,318 ($250 on a trade-in). Guess I may as well keep it."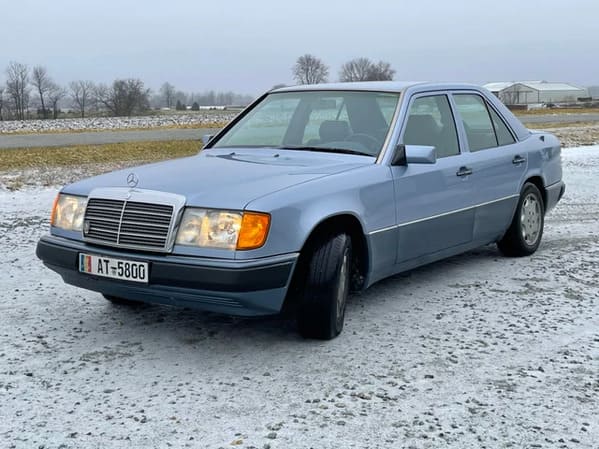 2. "These Russian Valenki felted wool boots, made entirely out of hardened wool that served me so well here in Texas in ver the past couple days. No soles, no form, basically like wearing snowproof 2-inch thick hard wool socks. Had them for 5 years, no sign of wear."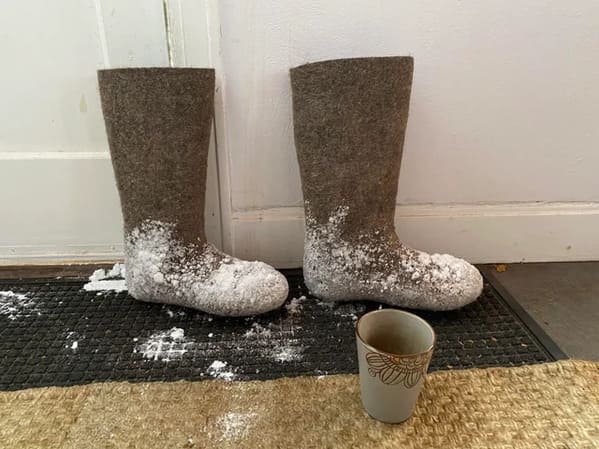 3. "Recently restored this old girl. A 1990 something Weber Genesis 3000. Made in the USA."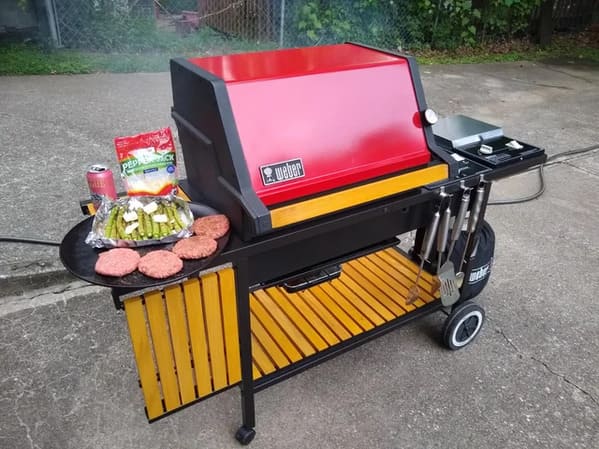 4. "Bought a set of silicone resealable bags 4 years ago and they're used every day and still in perfect condition. Haven't thrown a single zip-loc away in all that time!"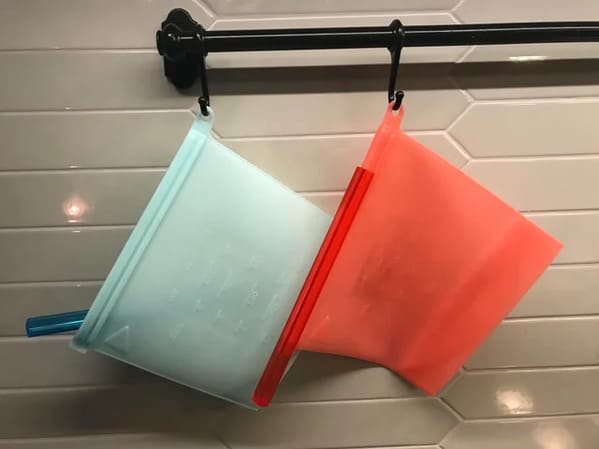 5. "I finally did it. After months of searching Craigslist daily, I found this gem. Fully loaded Aeron for $50 USD."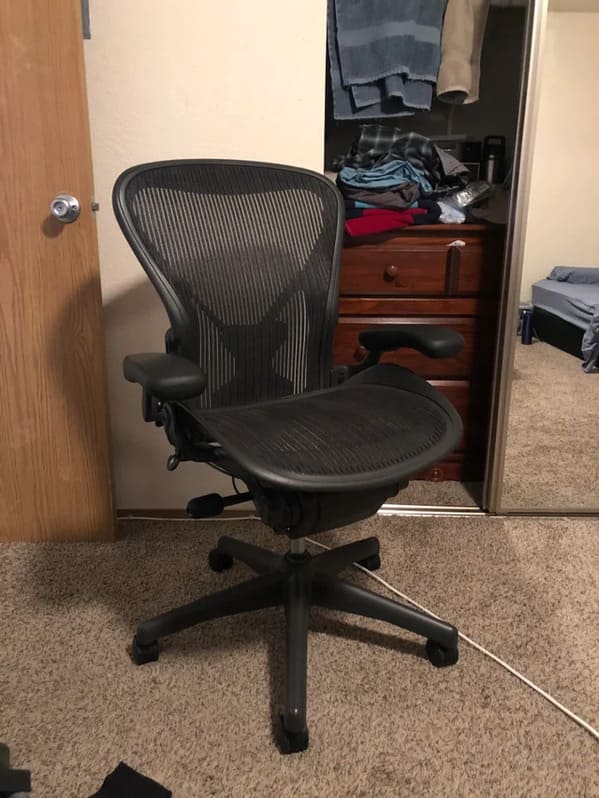 6. "Just been gifted my parents Le Creuset saucepan set. They got it as a wedding gift 40 years ago. Has had everyday use since"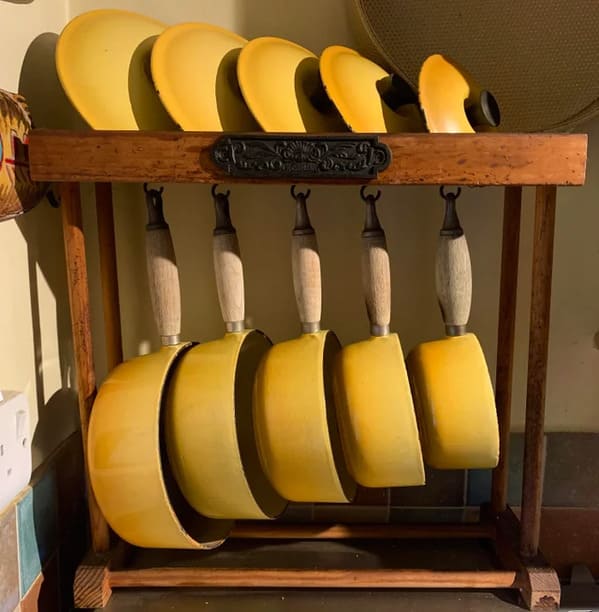 7. "Finally, all the thrifting has paid off."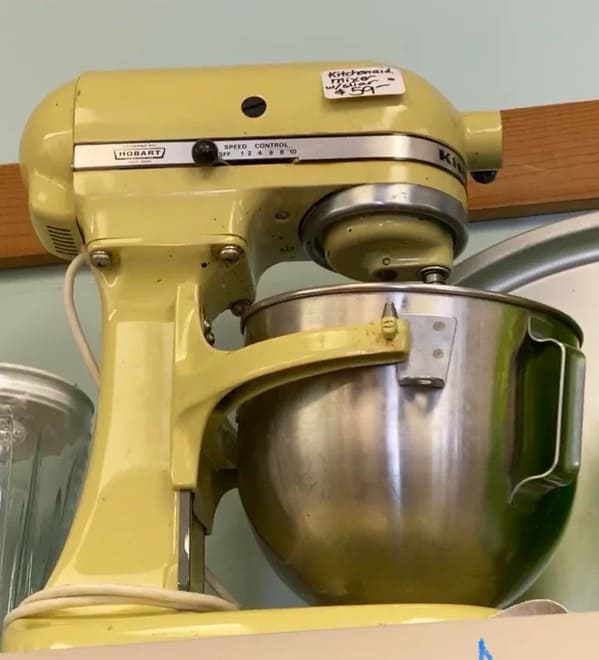 8. "Oak chest. Storing family shit since 1682. The lock still working."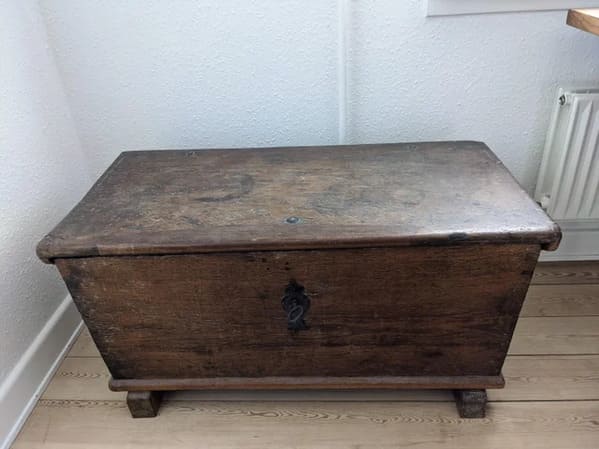 9. "Finally found a genuine used Irvin flying jacket with a beautiful patina that is the perfect fit: couldn't afford a new one ($1000+) and I'll be keeping this for a long, long time. So damned warm!"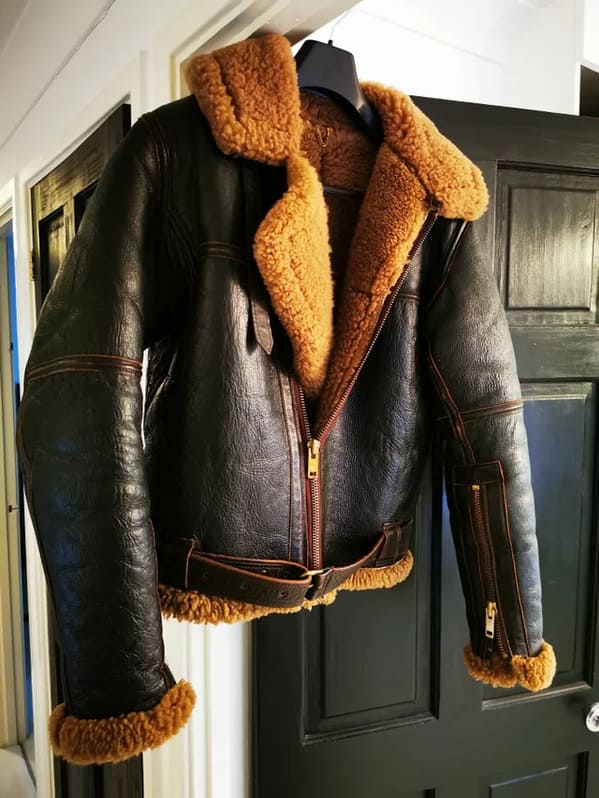 10. "1976 Scrabble board with raised grid lines and rotating base. Still has all the pieces!"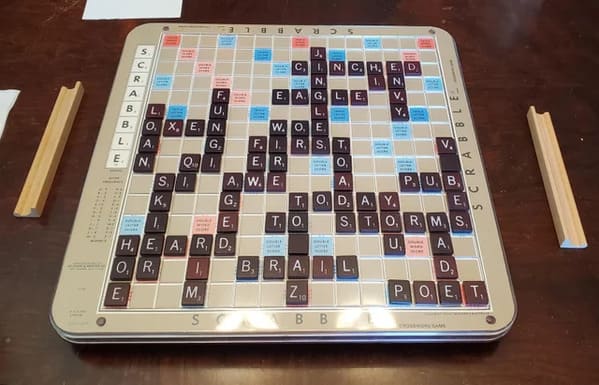 11. "Frigidaire RD-20-64. Serving this home since 1964 and EVERY feature is functional"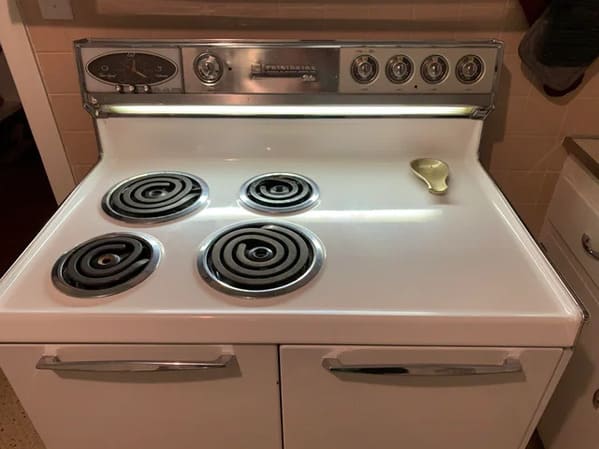 12. "I finally got fed up with cheap scoops breaking and using a regular spoon, so I got a Zeroll Original ice cream scoop."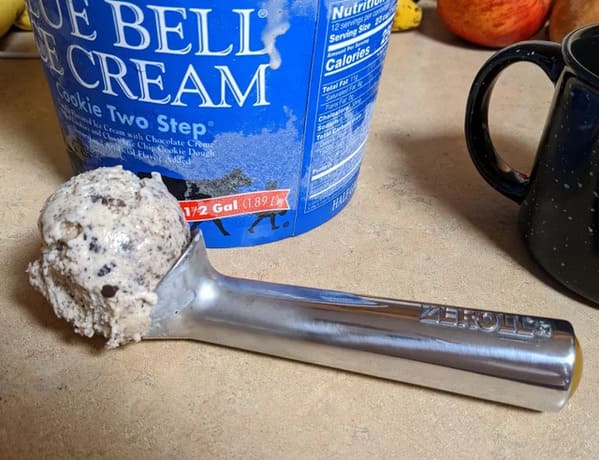 13. "I bought this palette knife over 30 years ago and have created countless paintings with it."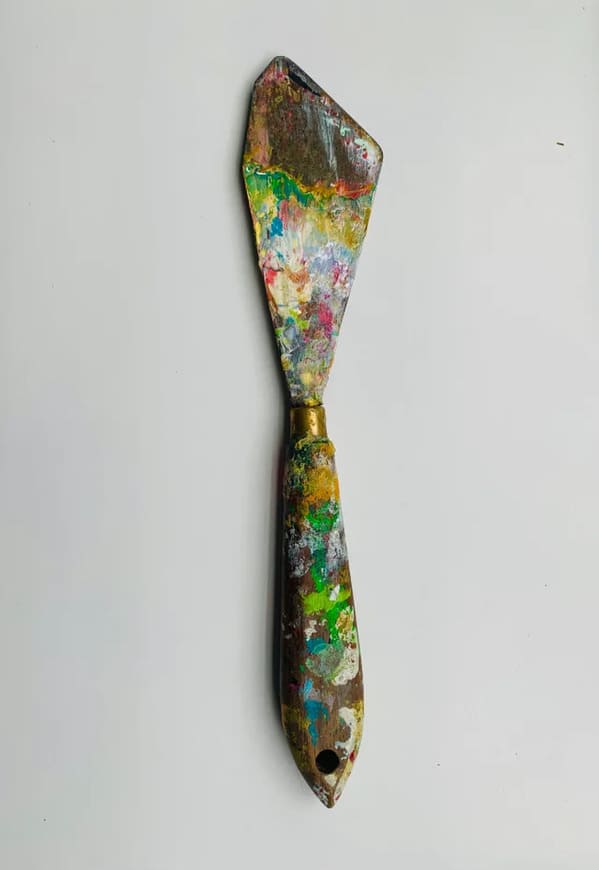 14. "My girlfriend uses this sewing machine to make masks. Her great-grandmother bought it new back in 1925. It still works perfectly."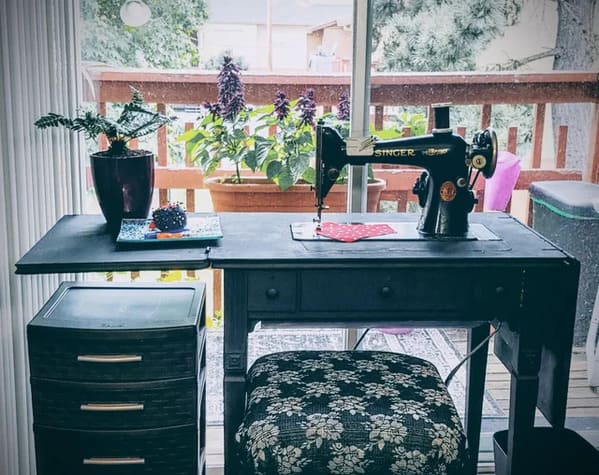 15. "My Microsoft Intellimouse Explorer still partying like it's 1999"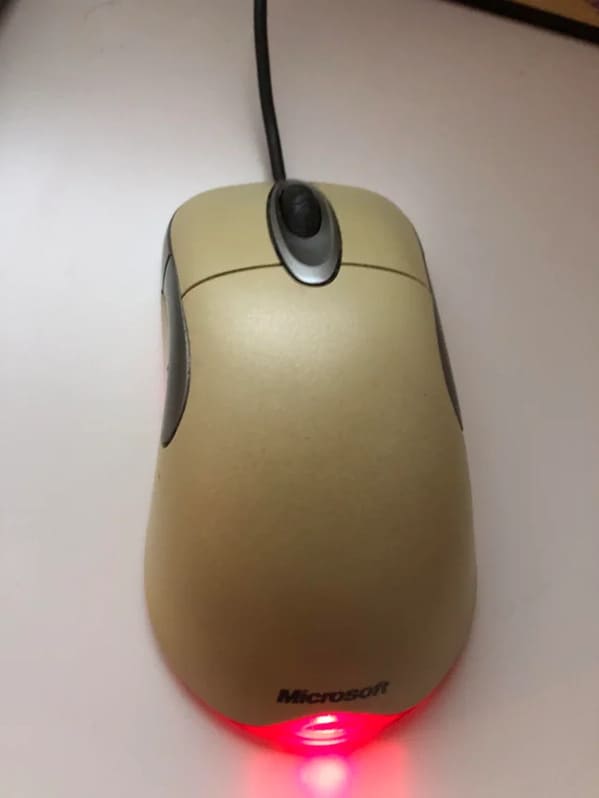 16.  "Vintage Farmhouse (cast iron) sink is around 100 years old and still looks great – just got refinished last week!"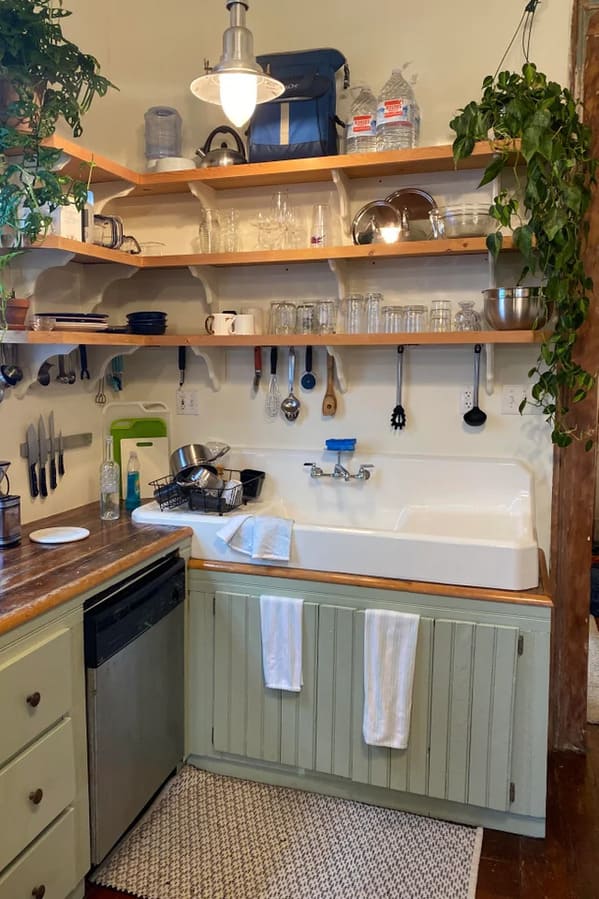 17. "Colman Snow-Lite Low Boy cooler from the 60s. Gifted to me from my grandparents who picked it up from a thrift store nearly 20 years ago. Still holds ice for nearly a week!"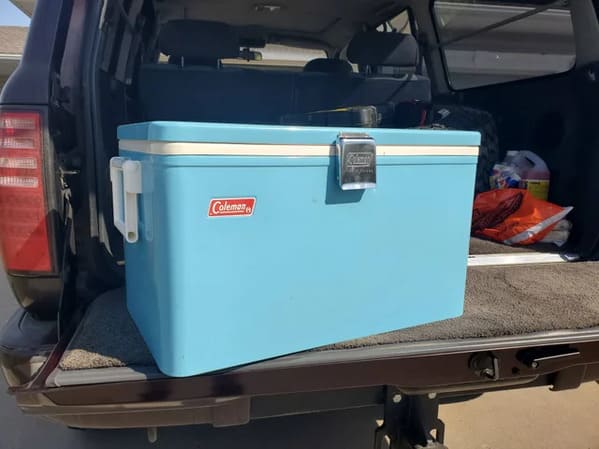 18. "8 below. Rolling blackouts have hit. Behold my grandmother's vintage Pyrex percolator. All pieces are intact and in use. We shall not suffer from a lack of coffee!!!!"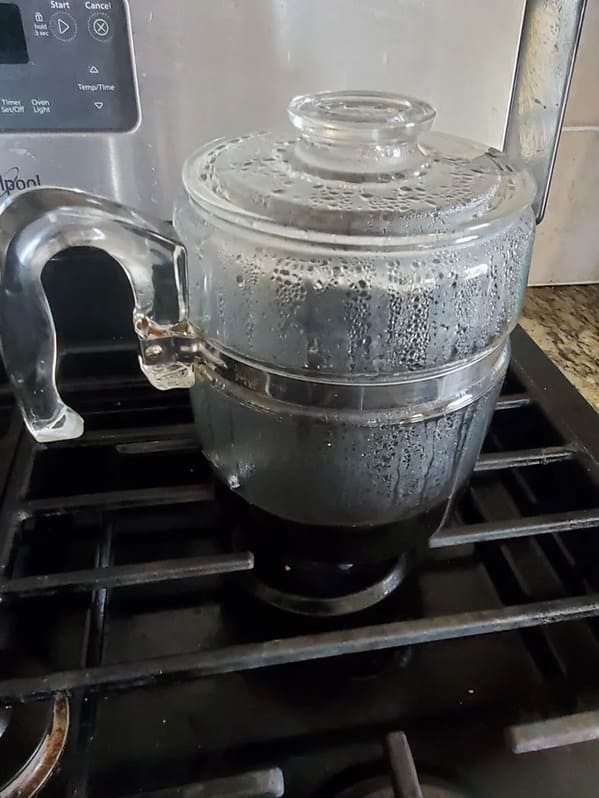 19. "My 2002 Weber Performer."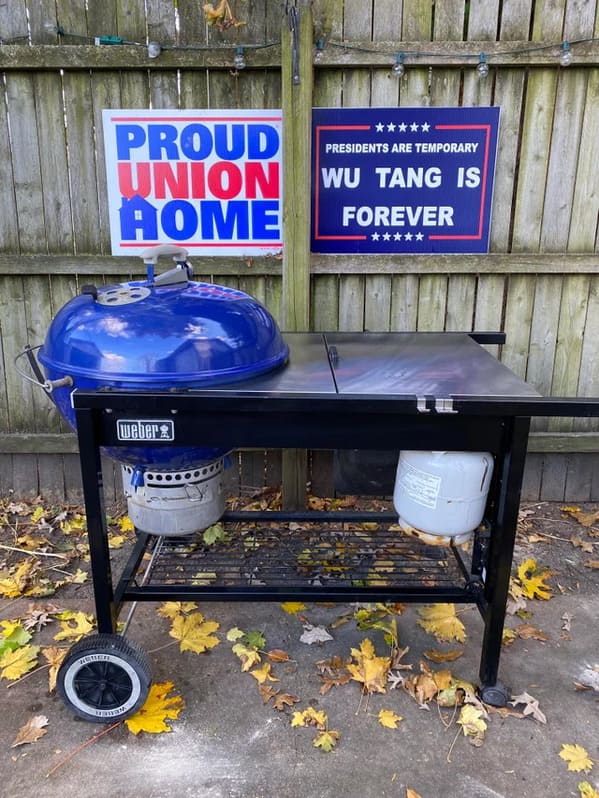 20. "My stepmother rolled up to our bbq with this Tupperware pot from the '70s that used to be her mother's and made the move from the US to the UK."
21. "Graphgear 500 mechanical pencil. The one on top I've used for 20 years, the other is brand new."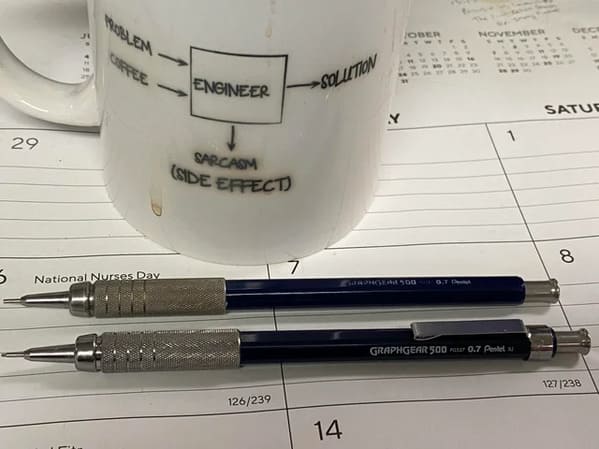 22. "40 years of laundry. My parents bought this in 1980 when they first got married. It's also live a life as a pretend boat and turtle shell when I was little. It's in great condition and I'm so happy to be giving it more life."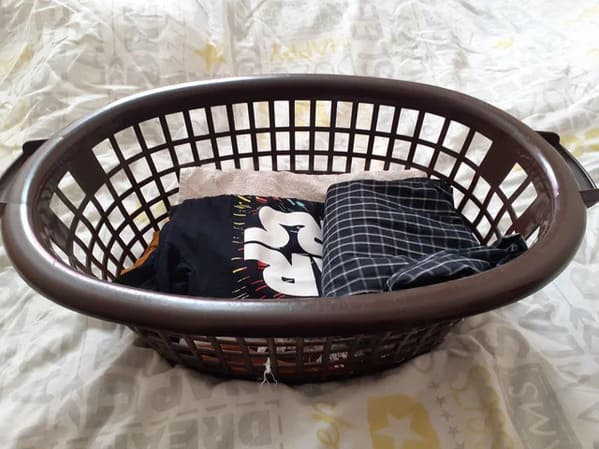 23. "Still sporting my dad's Coleman Classic tent from the '70s. No leaks, and doesn't require a rain fly. All original poles intact after 44 years. Buy it for life."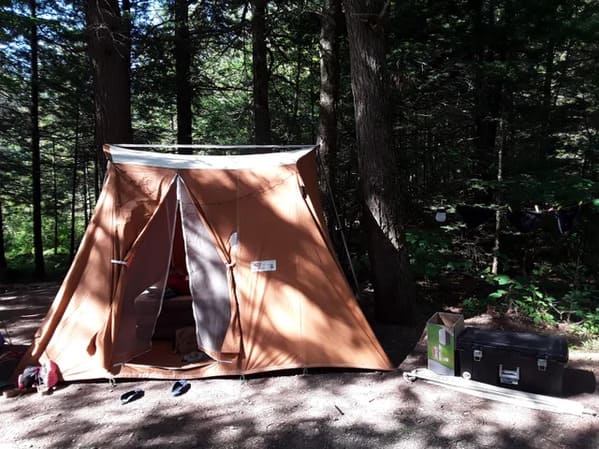 24. "Stainless steel measuring cups and spoons from Lee Valley Tools. My parents have been using theirs for 25 yrs and I've had my own set for about 10 yrs."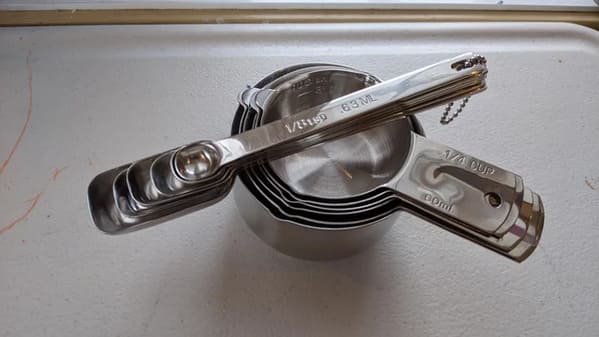 25. "My Jewish great grandparents used this traveling case when they moved from Izmir, ottoman empire to Argentina in 1910. Still functional."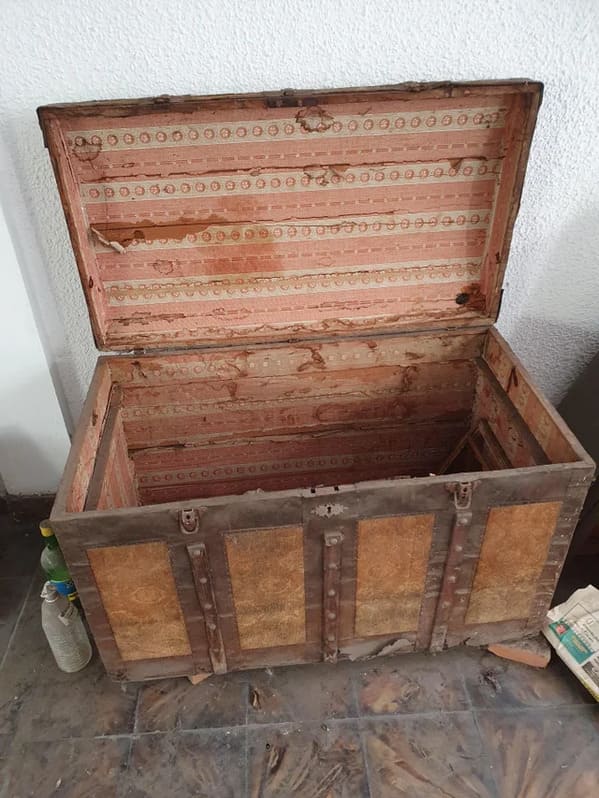 26. "My son using the Jansport I got 20 years ago to start middle school. Still looks brand new."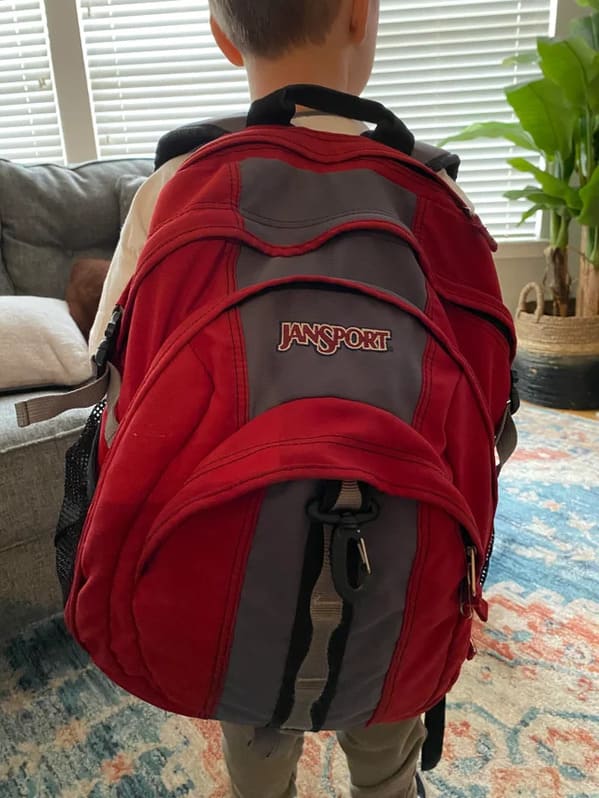 27. "A 1967 35mm Minolta AL-F rangefinder. Bought it for fun, for about $15. Works surprisingly well. Beautiful colors."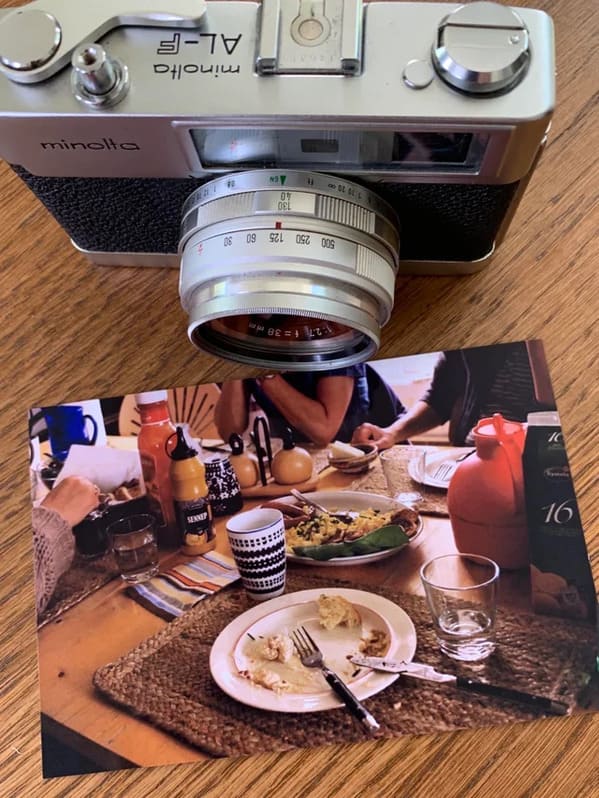 28. "Our 1930's GE refrigerator in our cabin has been running perfectly for over 40 years since bought the cabin. Aside from one day when installing new floors we have never unplugged it."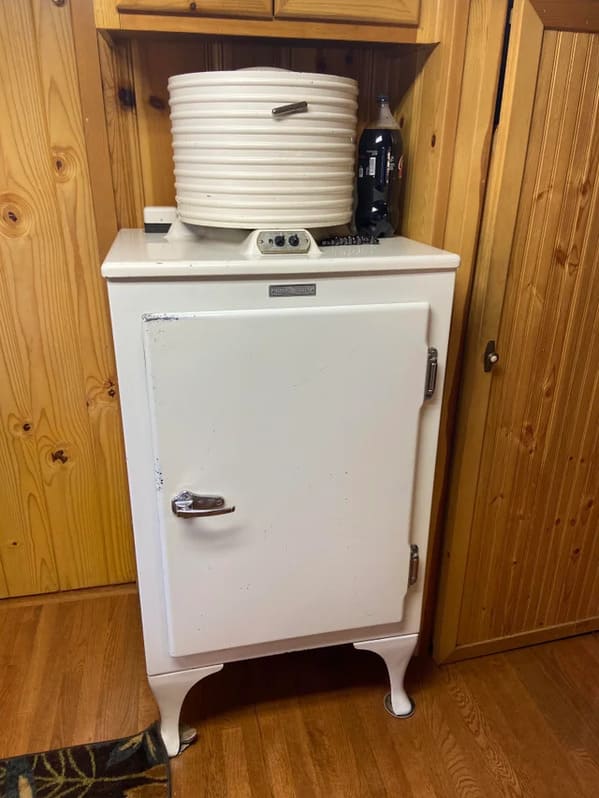 29. "Waffle maker we got when we first went to USA (1998) still making waffles today"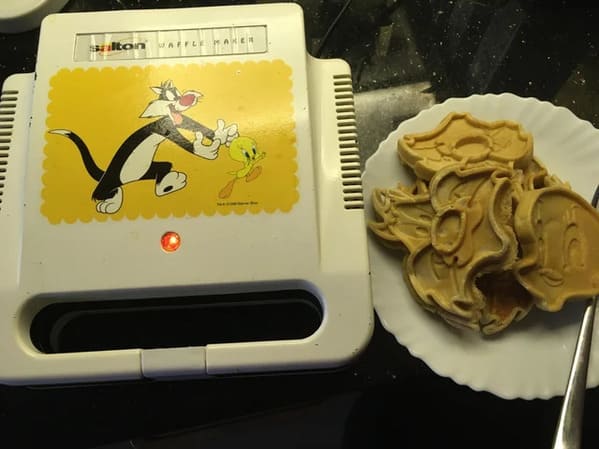 30. "My grandmother gave me her Gingher Scissors today (in the original box!), she used them for ages before she taught me to sew with them about 15 years ago. Beautifully sharp now, just as I remember them being years ago."