The pressure of finding someone the right Christmas gift can be a lot, especially if you don't know the person well. My family plays funny gift games to help ease some of that, but it usually ends up with everyone buying something silly, or a prank gift.
My brother gave me season four of The Office on DVD. I don't even own a DVD player. He told me he won it at a work party and didn't know what else to do with it. Not the worst gift, but definitely funny.
People are sharing the funny prank gifts they received and it'll give you some hilarious ideas for next year.
1. "For Christmas This Year, My 97-Year-Old Grammy Gave Us A Calendar With Photoshopped Pictures Of Herself For Each Month"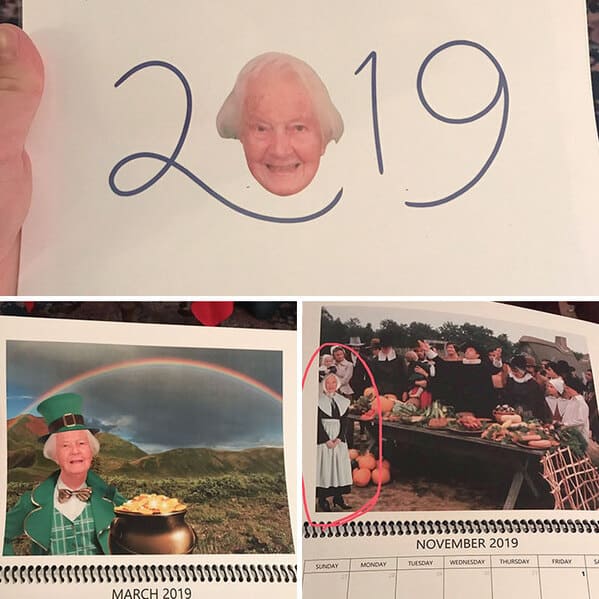 reddit
2.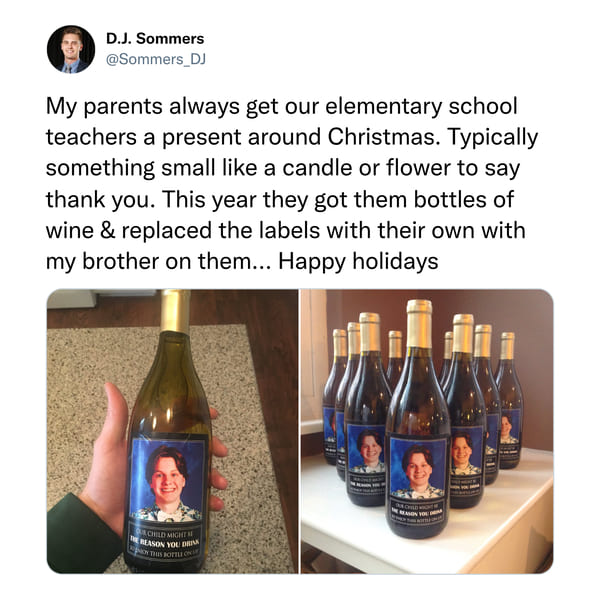 3. "The Way He Looks At Her"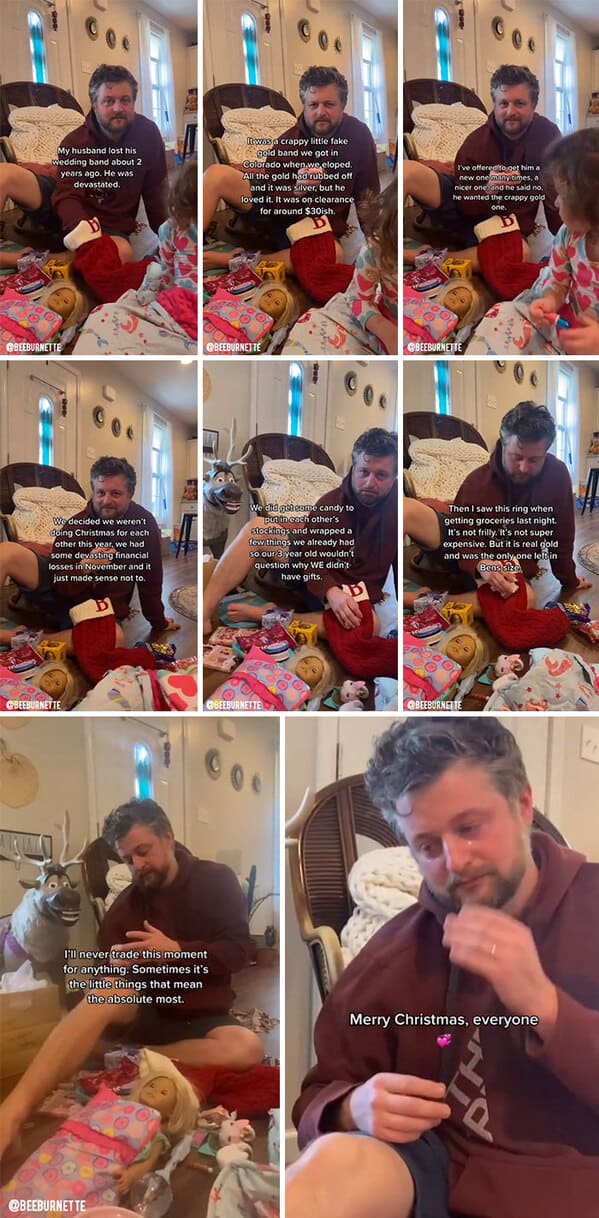 reddit
4.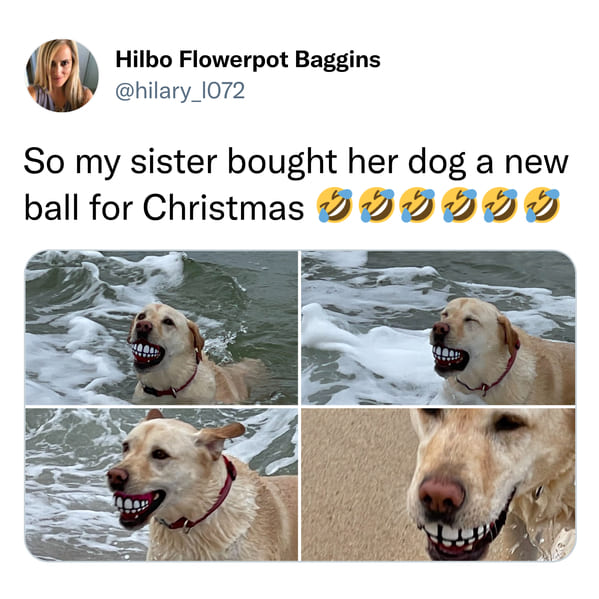 5. "My Grandma Said She Only Got Me Pizza For Christmas"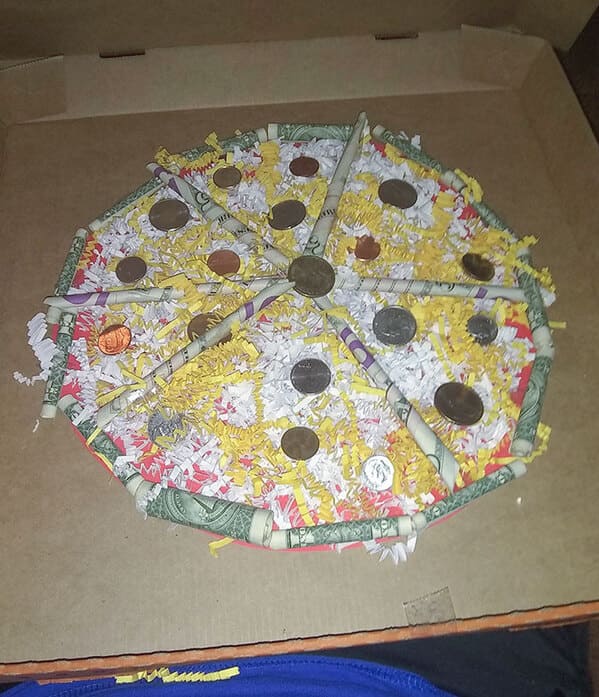 reddit
6.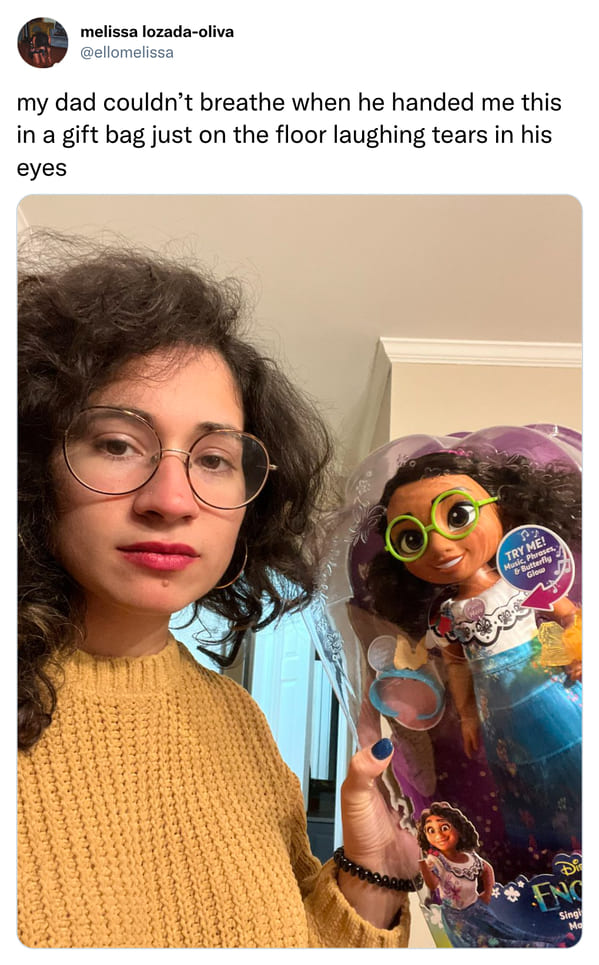 7. "My Wife Is Way Too Amused At My Sister's Gift To Me"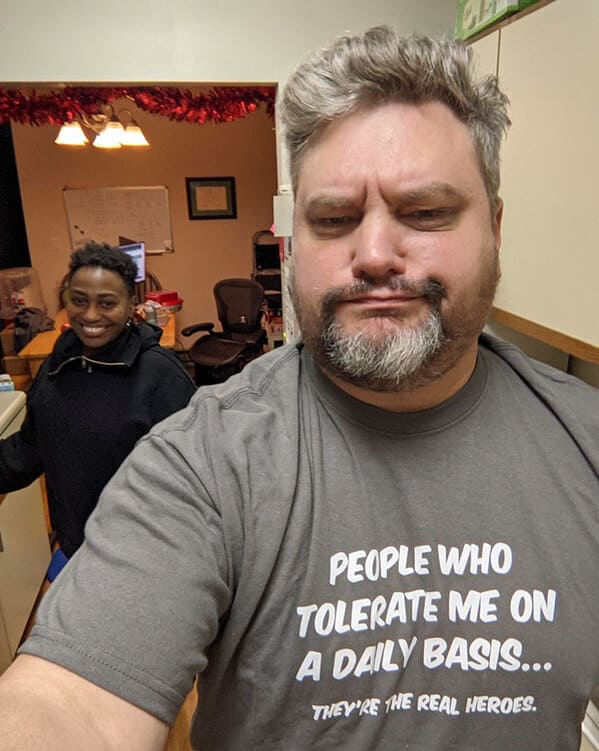 reddit
8. "My Niece Told Me This Was Her Favorite Christmas Present"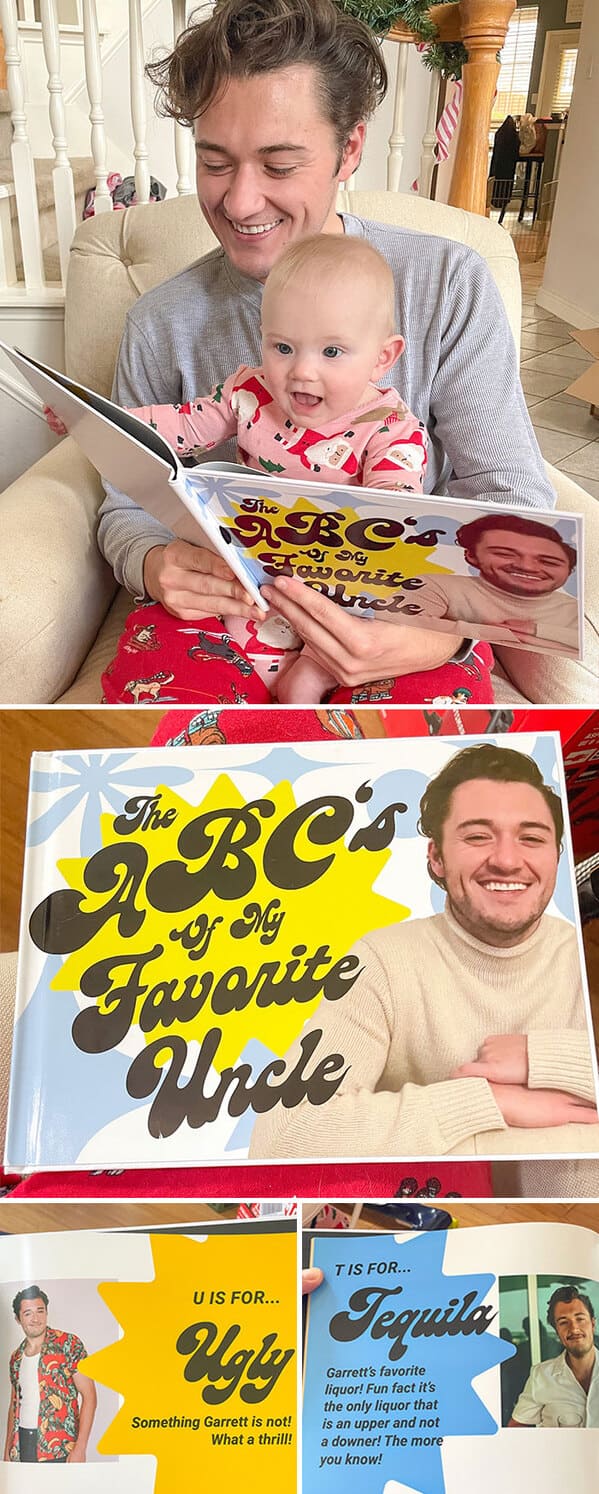 reddit
9. "For Christmas, My Mom Got My Dog And I Matching Pajamas"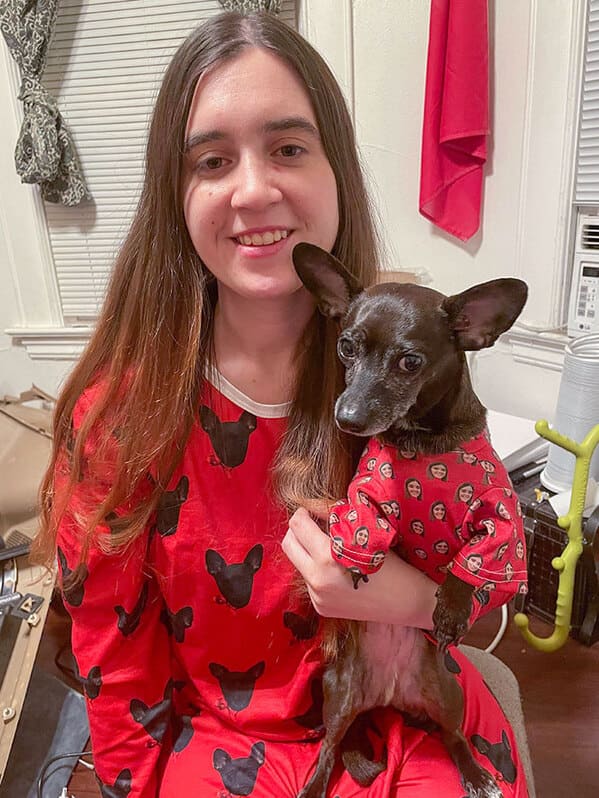 reddit
10. "One Of My Best Friends Just Gave Me This Blanket For Christmas. I Had To Take A Picture With The Featured Star"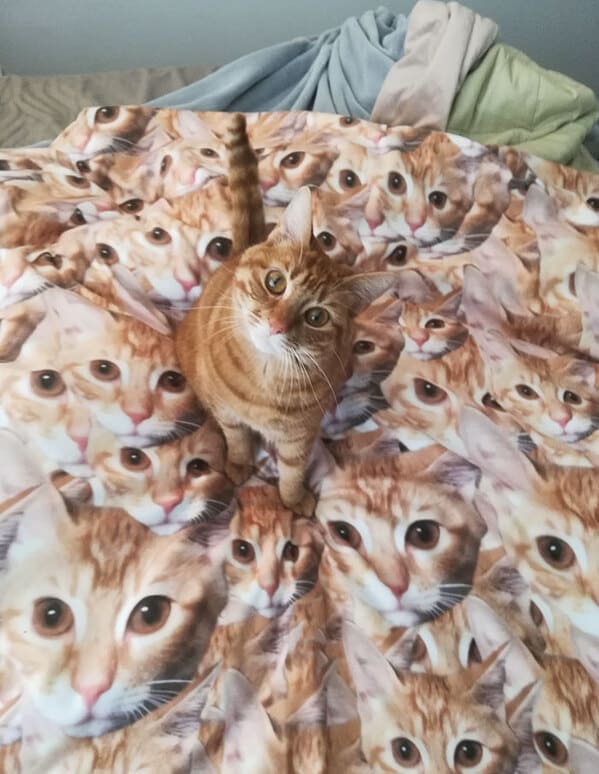 reddit
11. "I Made These Ornaments For All The Members Of My Family For Christmas. Merry Plaguemas"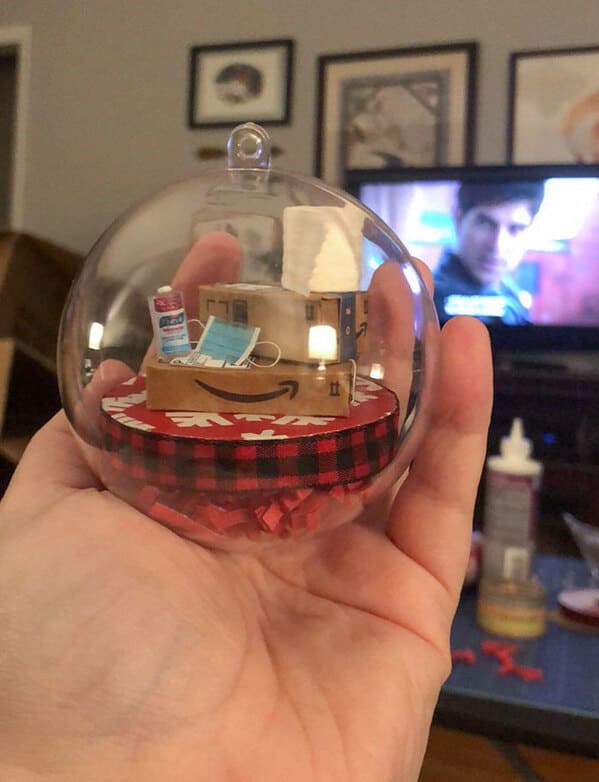 reddit
12. "Last Year I Forgot To Get Batteries For My Niece's Toy So This Year She Got Me This"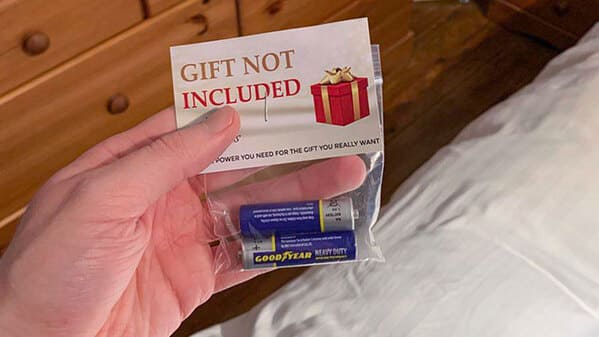 reddit
13.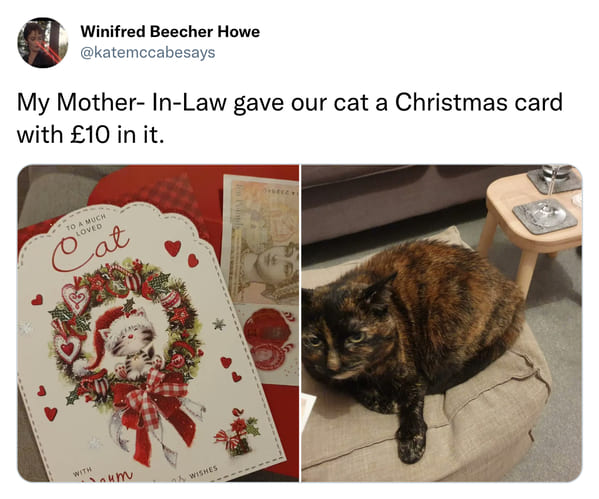 14. "I Turned A Picture Of My Labrador Pooping Into A Puzzle, Gave It To My Dad For Christmas As A White Elephant Gift"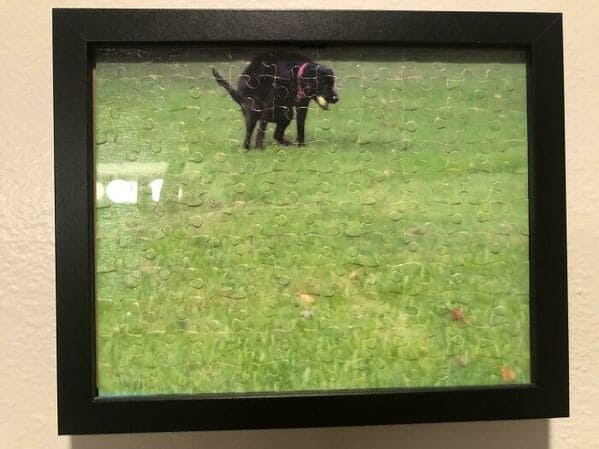 reddit

"He put it together, framed it, and gave it back to me. That's what Christmas is all about."
15. "Shirtception – My Favorite Gift Every Year From My Brother. We're Now At Level 8"

reddit
16. "My Wife Accidentally Called Wrapping Paper 'Rapper Paper' In The Car The Other Day. I Understood The Assignment"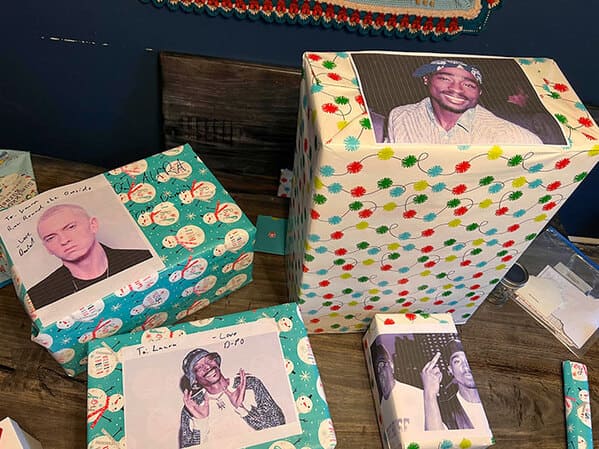 reddit
17. "My Brother Collects 'Action Figures', I'm Going To Surprise Him For Christmas With This Work Of Art"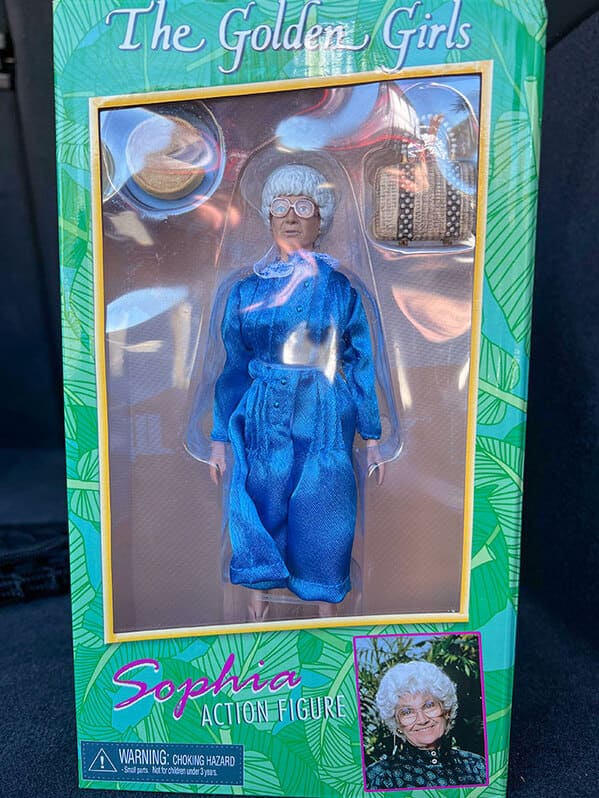 reddit
18. "Christmas Present From The Brother-In-Law Who Is A Fabricator. There Is No Trick, It Doesn't Come Out"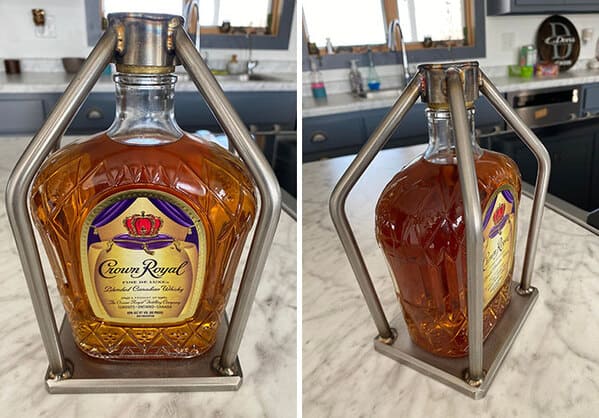 reddit
19. "I Asked My Husband To Take On Some Christmas Cards This Year. My Sister Just Sent Me This Picture Of What He Wrote"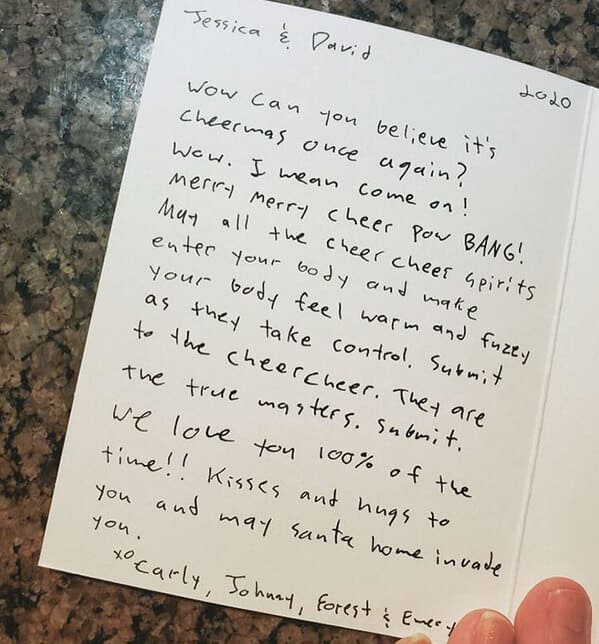 reddit
20. "My Future Mother-In-Law Made Me This Shirt For Christmas. I Love It. Even Has A Pocket"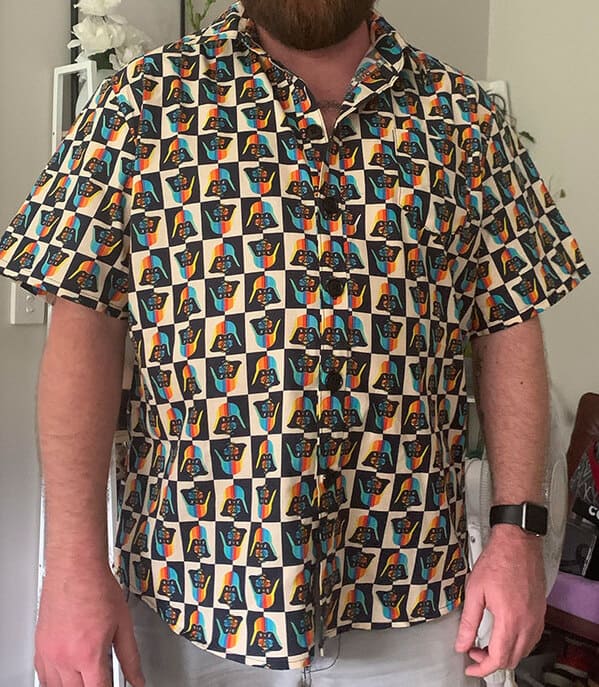 reddit
21. "Christmas Card For My Girlfriend, She Wasn't Impressed"

reddit
22. "Apparently, I Said I Wanted An Ugly Christmas Sweater And I Completely Forgot That I Said It. But My Sister Remembered, And She Got Me One, And I Have To Smile"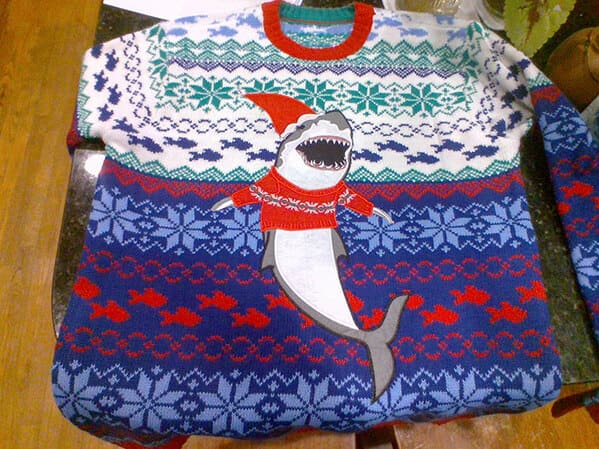 reddit
23. "Oliver Got A Christmas Gift"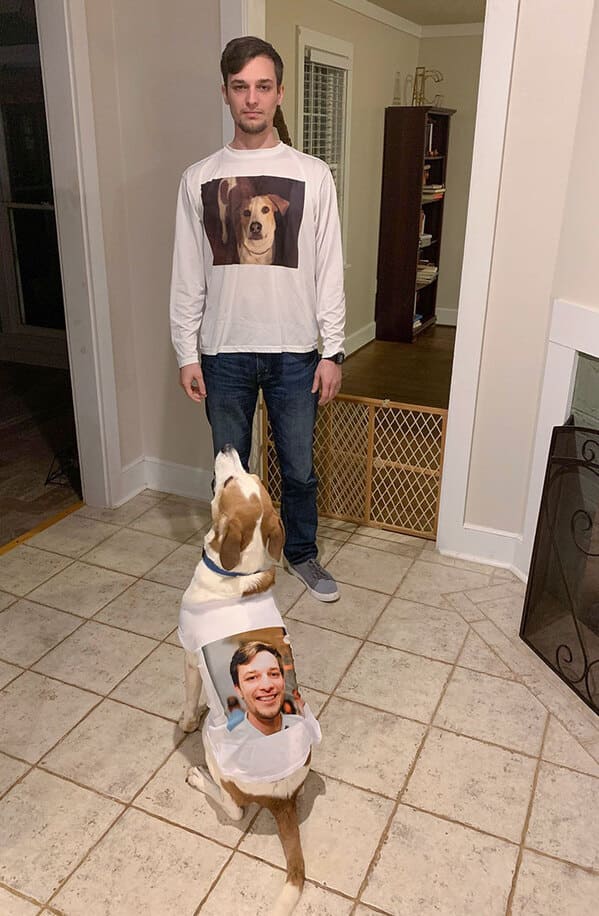 reddit
24. "My Mom Got Me Super Mario Sheets For Christmas"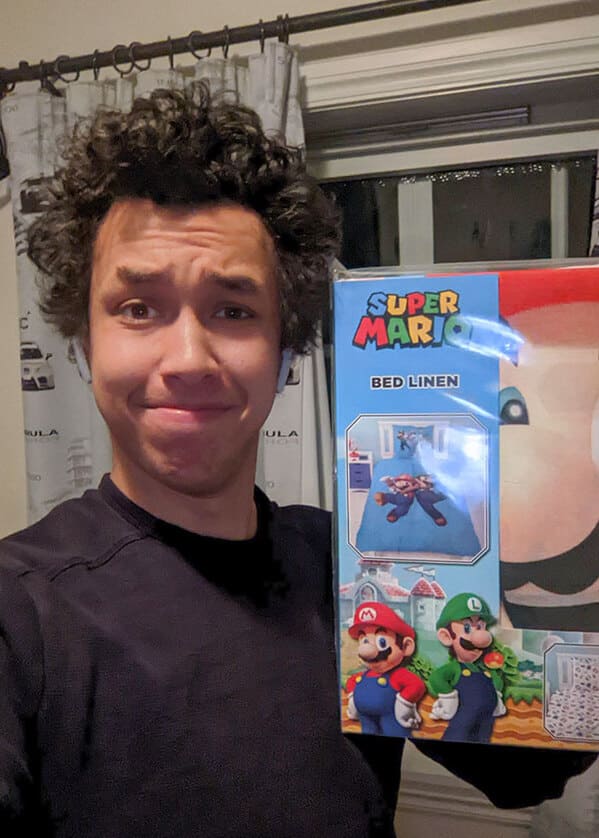 reddit

"I'm 22 and have been living in my own apartment for 4 years, so I looked confused and disappointed. She said "What? It's not like anyone else is going to see your sheets" and now I don't know if that was ignorance, an insult or innocence…"
25. "I Recently Told My GF About My Love For '80s Glam Shots. I Wasn't Prepared For Her Christmas Gift"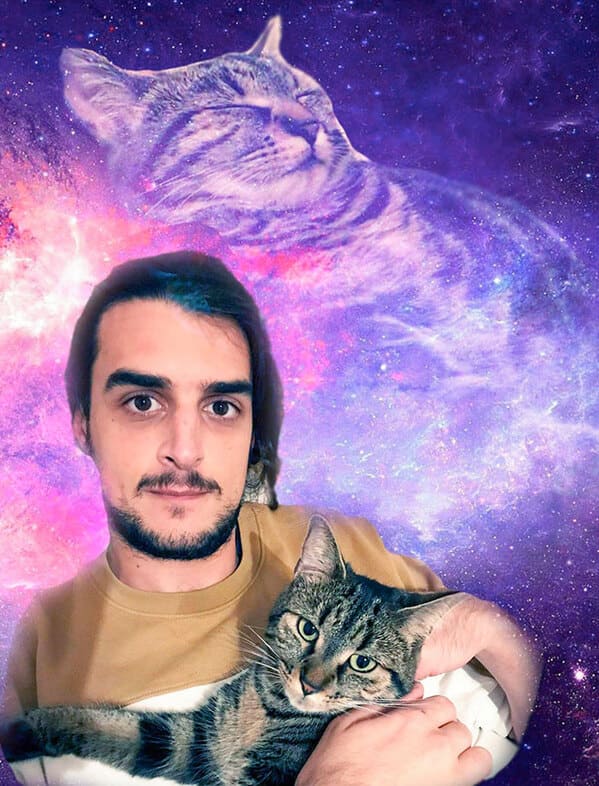 reddit
26. "I Was Gifted 5 Pounds Of Unshelled Pistachios For Christmas"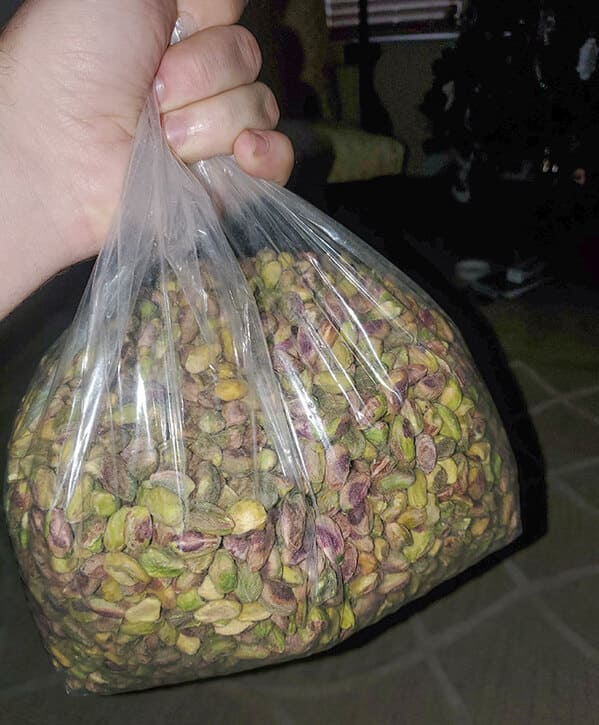 reddit
27. "My Parents Got My Cardboard Cutout Tonight, For My First Christmas Away From Home"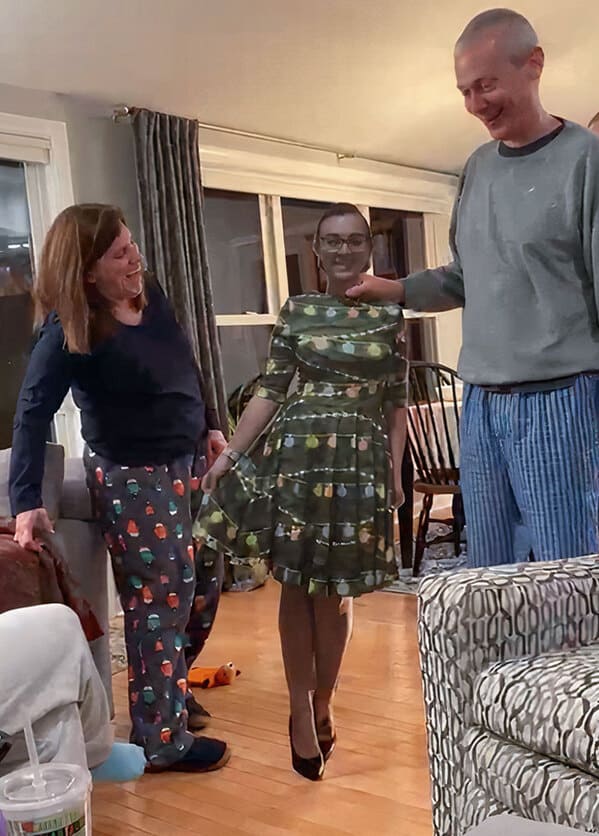 reddit

"I work in COVID facilities in dementia care. I'm not even an hour from them but it feels like light-years."
28. "We Exchanged Mugs For Christmas And Got Our Friend One With A Meme She Made Of Her Husband"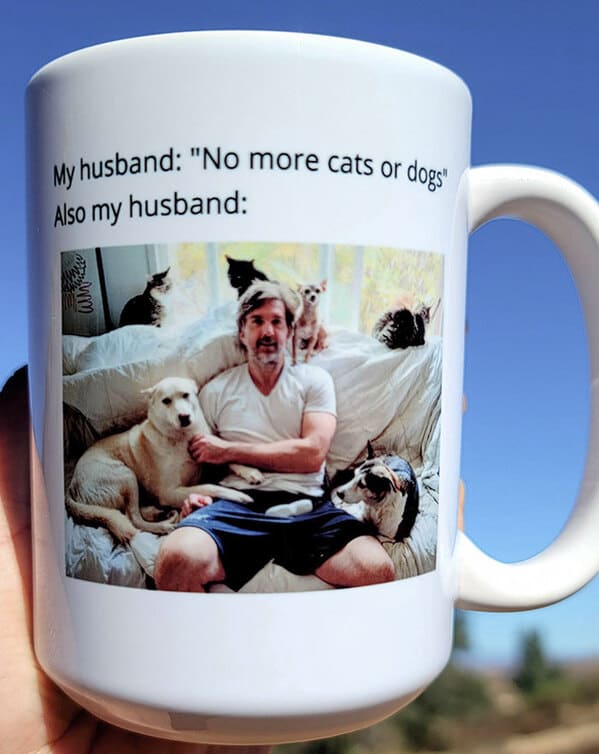 reddit
29. "My Brother Got Our Mammy This Toilet Brush For Christmas. It Was By Far Her Favorite Present"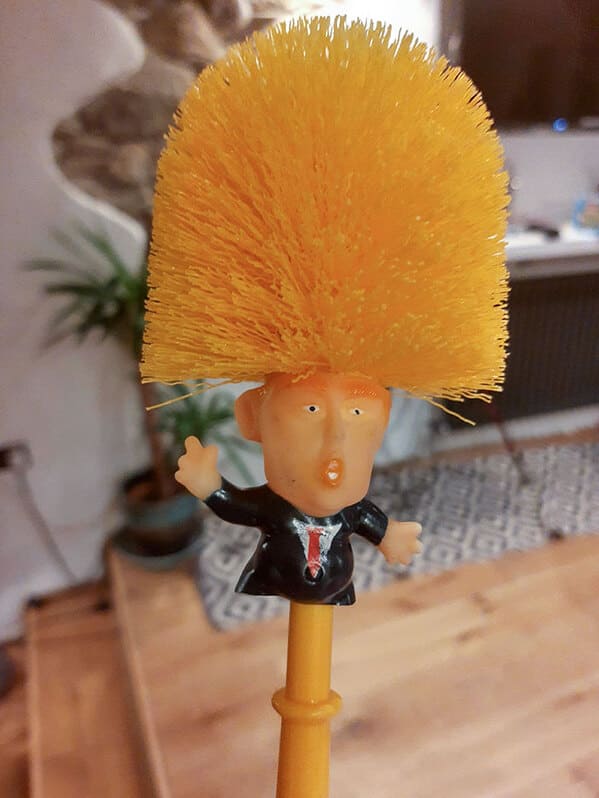 reddit
30. "I Just Found The Perfect Christmas Present For My Husband. He's Going To Hate It"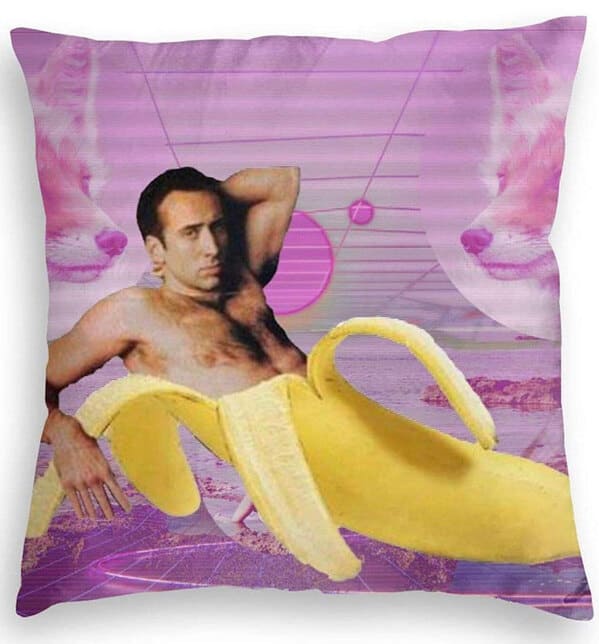 reddit

"I always pester my husband to eat bananas for his leg cramps. I tried to get him to eat one last night when he was watching Netflix. He was already irritated as every movie suggestion starred Nicholas Cage and he doesn't like him."
31. "Friend Of Mine Is A Welder, Here's His Present For His Boss"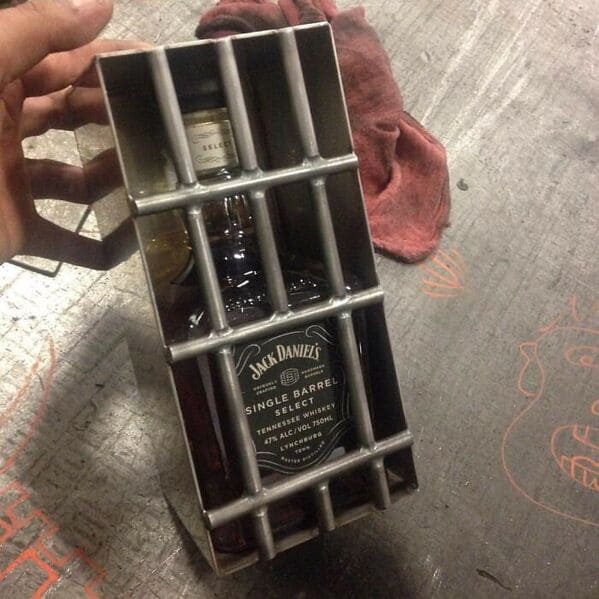 reddit
32. "My Husband Posing With The Pillow I Had Made For Him Of Our Cat For Christmas"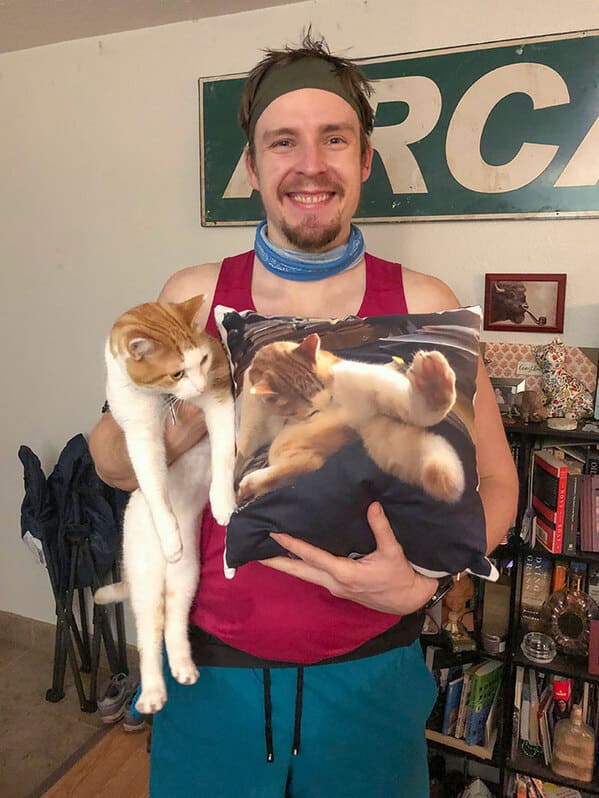 reddit
33. "One Of My Husband's Gifts Wasn't Going To Ship On Time So I Improvised On The Delivery"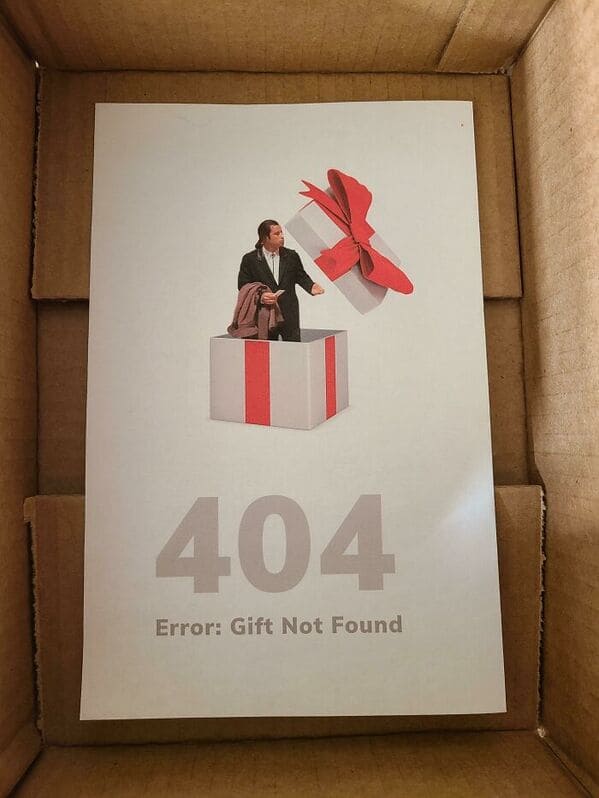 reddit
34. "We Celebrated Xmas Late. This Was My Gift From My Brother. He Really Does Get Me"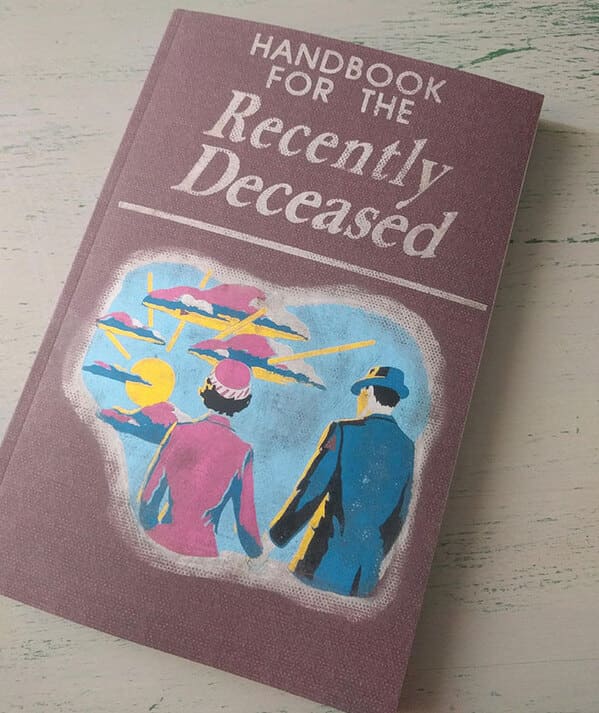 reddit
35.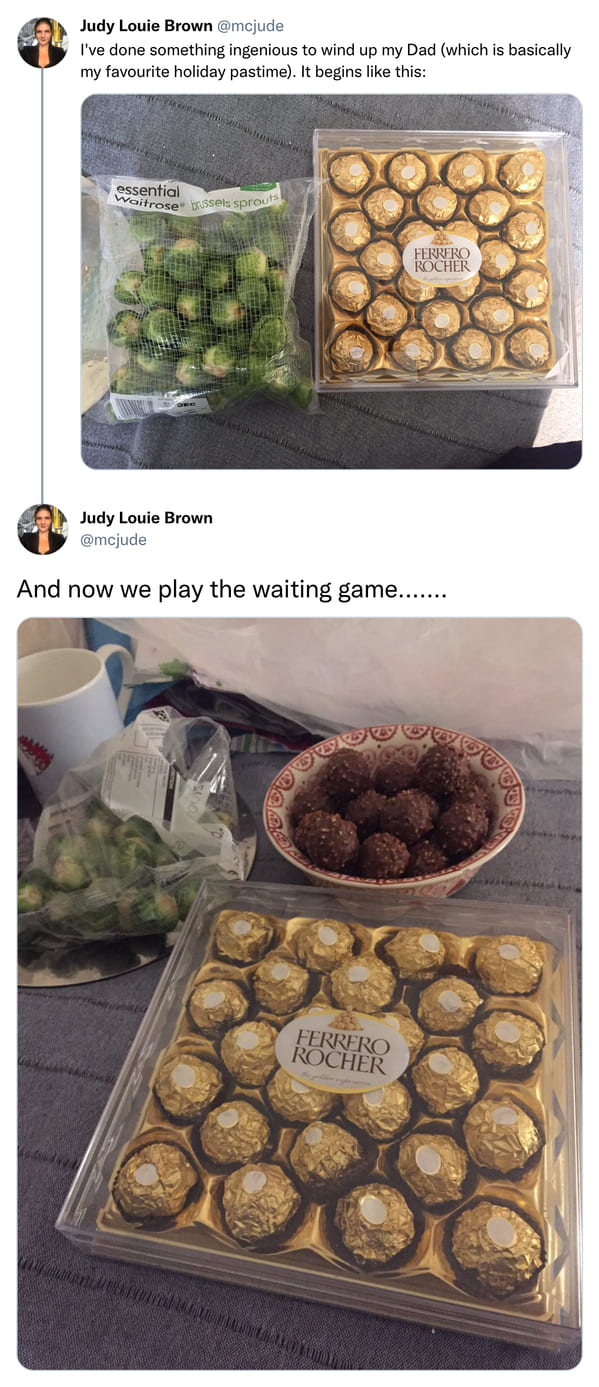 mcjude
36. "My Daughter Gave My Son A Signed Picture Of Herself For Christmas"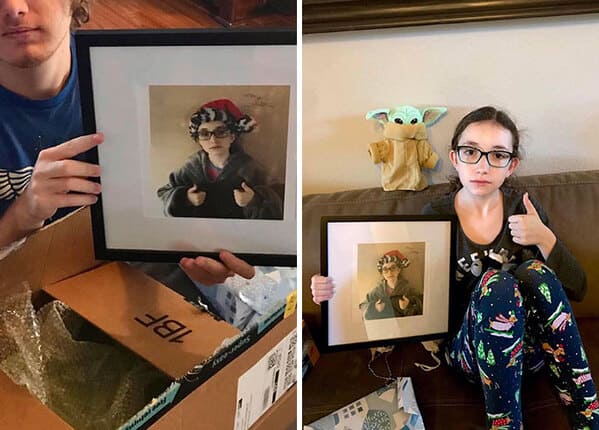 reddit
37. "Years Ago, My Sister And Mom Started An 'Ugly Ornament' Exchange Each Xmas"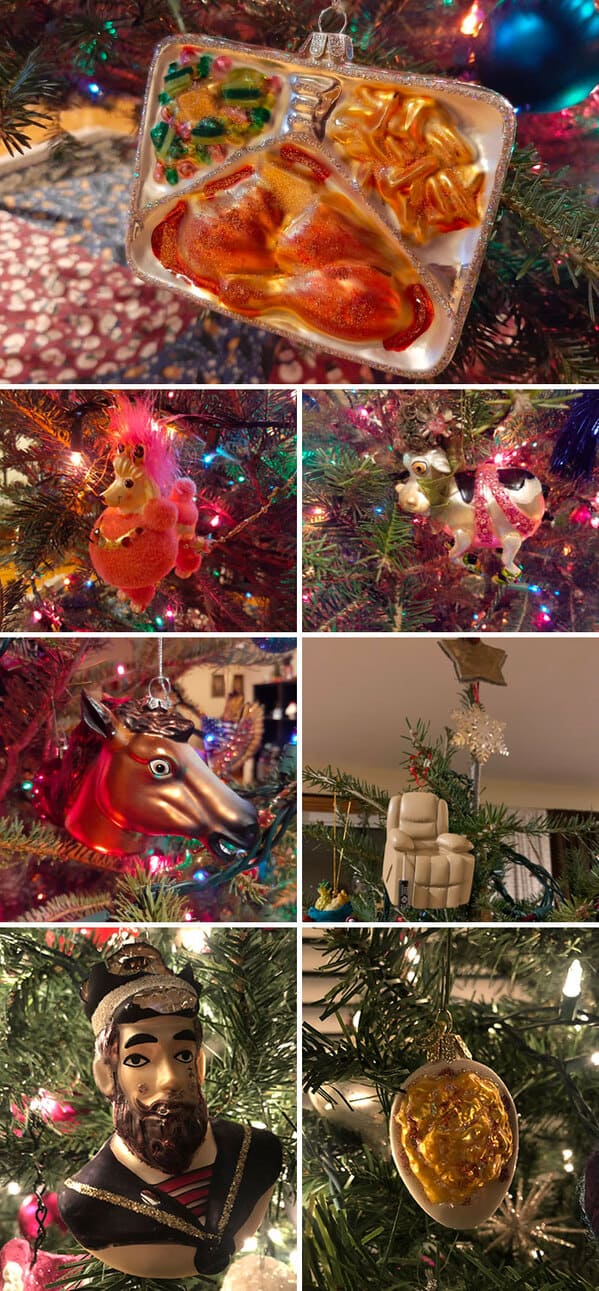 imgur

"They'd try to find the ugliest ornaments they could and give one to each other. It's been hysterical to see what they come up with each year. I present to you a thread…starting with a TV Dinner."
38. "I Had An Iasip Blanket Made For My Husband For Christmas It Was Delivered Today And I Am Obsessed With How It Came Out"

reddit
39. "This Has Appeared Under The Christmas Tree"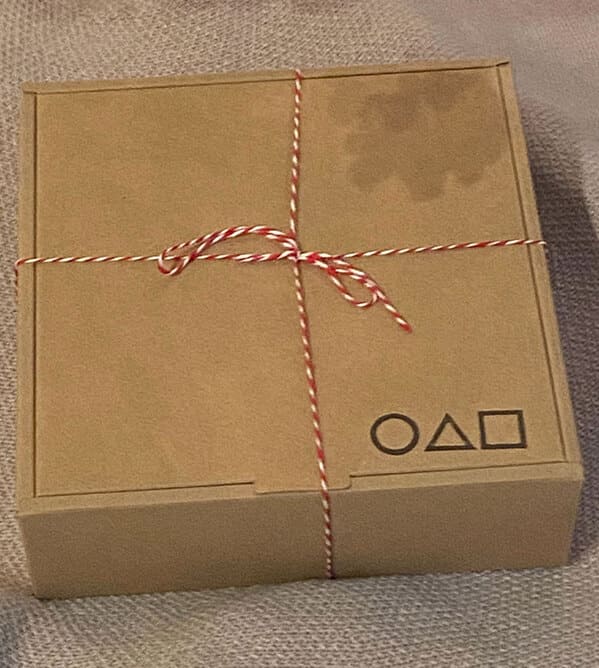 reddit
40. "I Once Implied That I Like Subway. Everyone I Know Got Me One Of These For Xmas. I Now Have $250 Worth"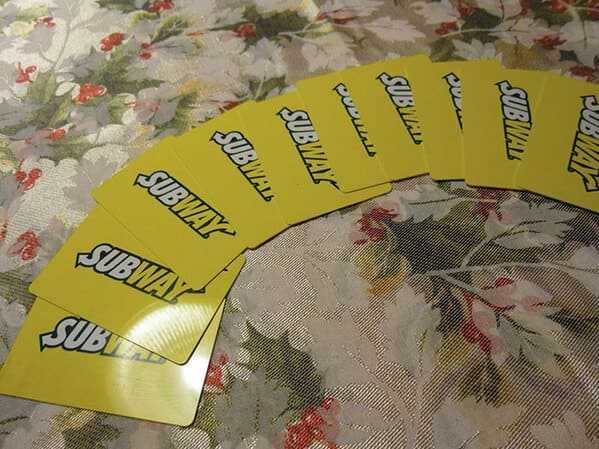 reddit
41. "I Made My Own Christmas Cards This Year. Thought I'd Get To The Point"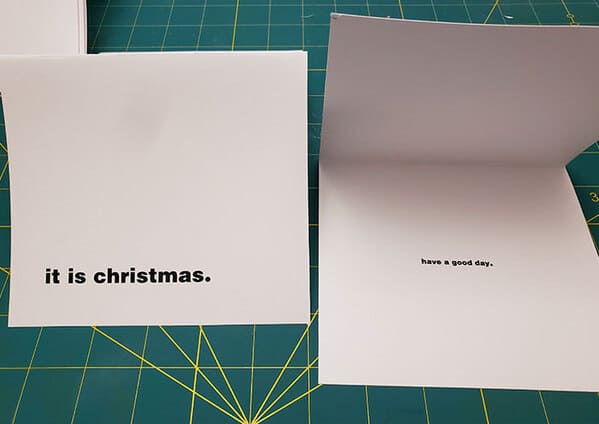 reddit
42. "I Bought This From Goodwill For $1 And Definitely Saving It To Gift My Brother On X-Mas"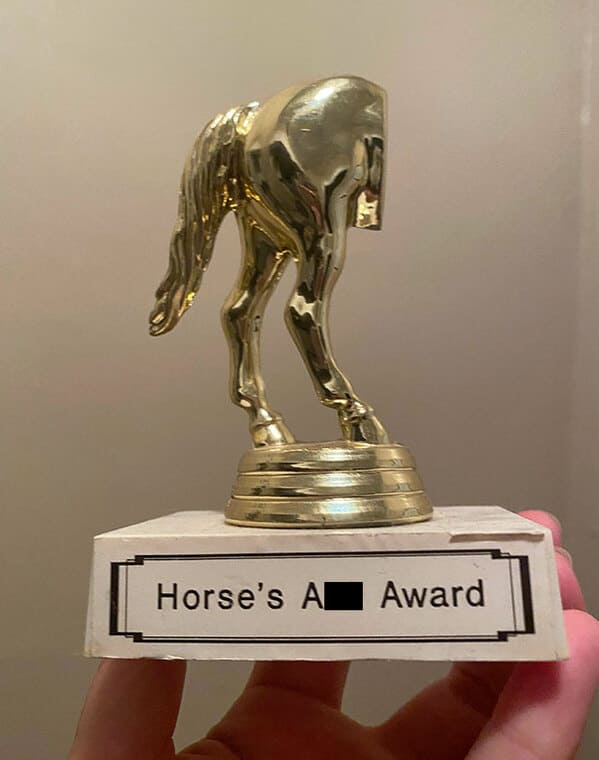 reddit
43. "Gift Of 'Cold Hard Cash'"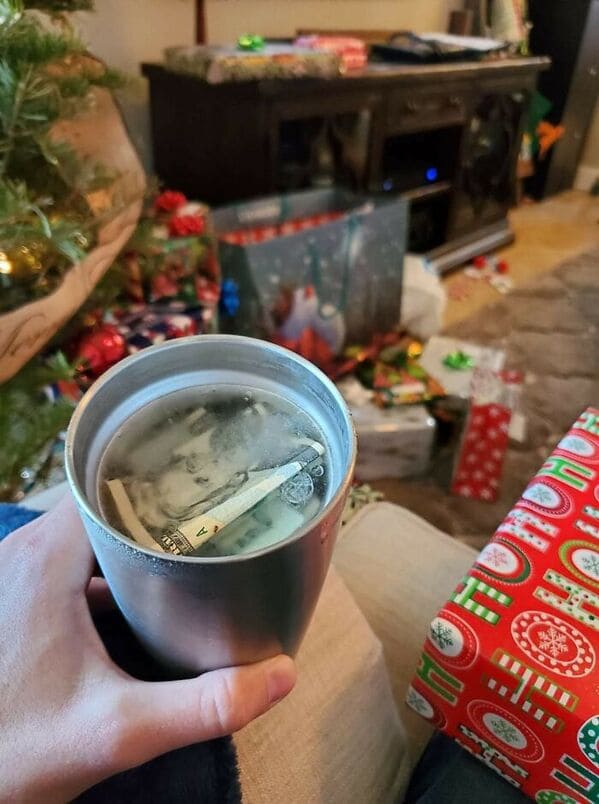 reddit
44. "As A New(Ish) Homeowner, I Asked My Parents For Some Yard Equipment For Christmas. They Had Me Guessing About This One All The Way Until The End"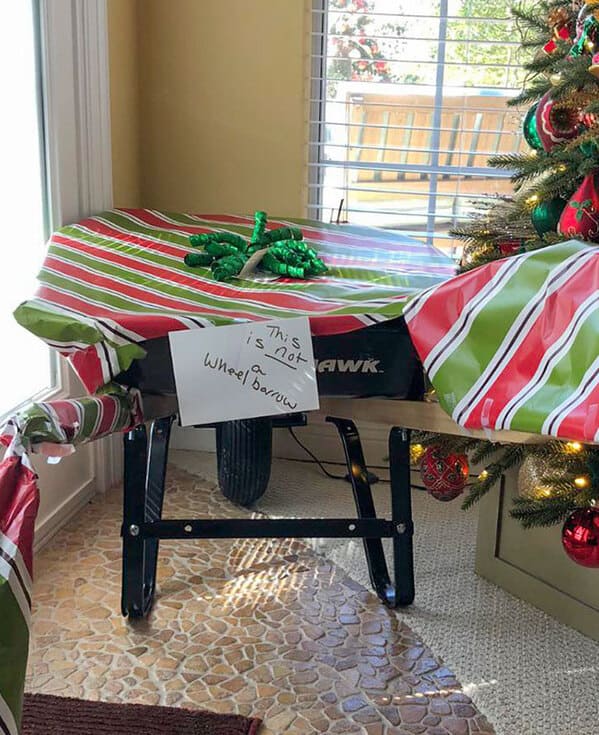 reddit
45. "I Made These For My Man The First Year We Were Together For Christmas"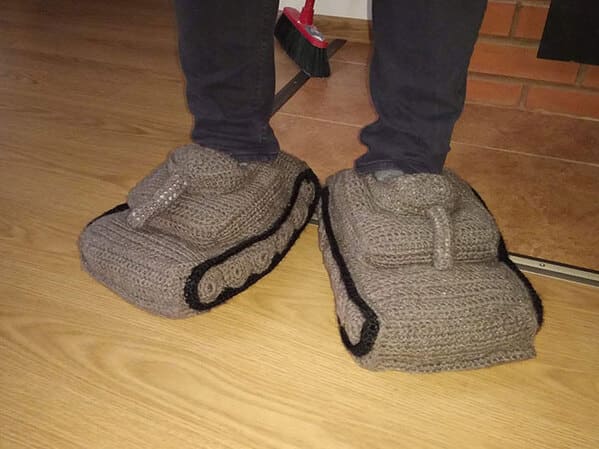 imgur
46. "My Brother-In-Law And I Each Got Each Other Adidas Tracksuits For Christmas"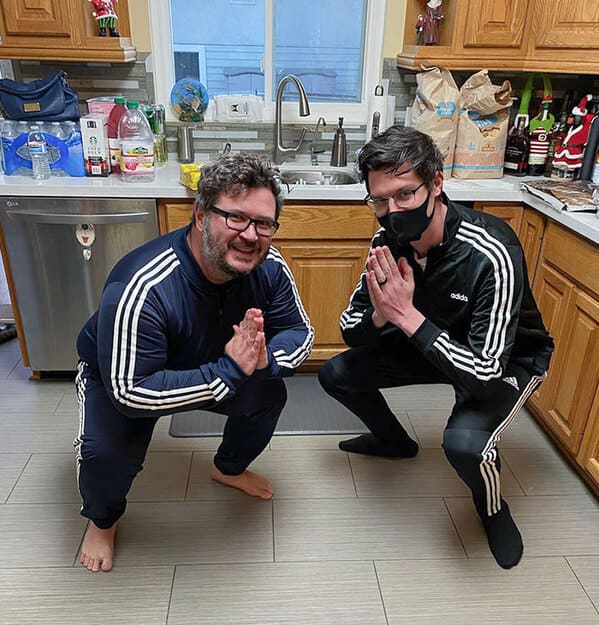 reddit
47. "My Wife Asked For Christmas Presents Under 2 Euro"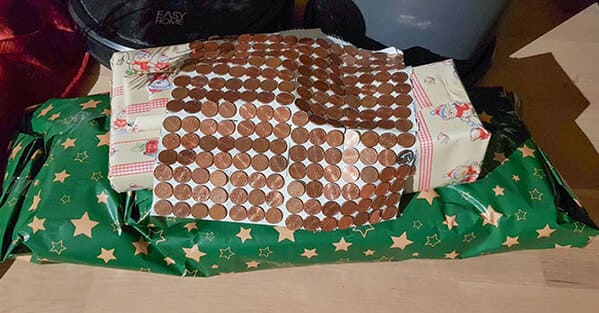 reddit
48. "Best Christmas Gift Ever"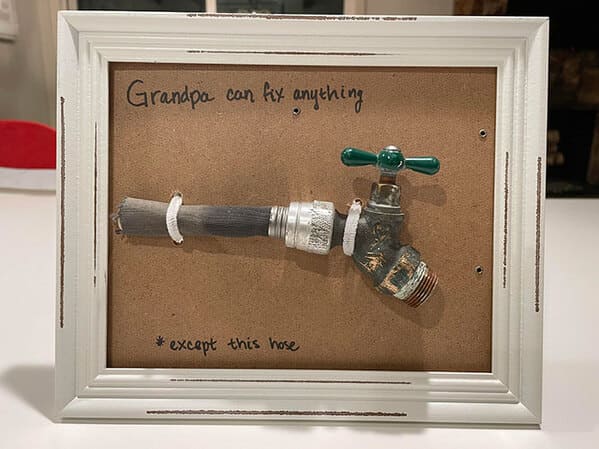 reddit
49. "Started Wrapping Christmas Presents Early This Year. Thought You All Would Enjoy"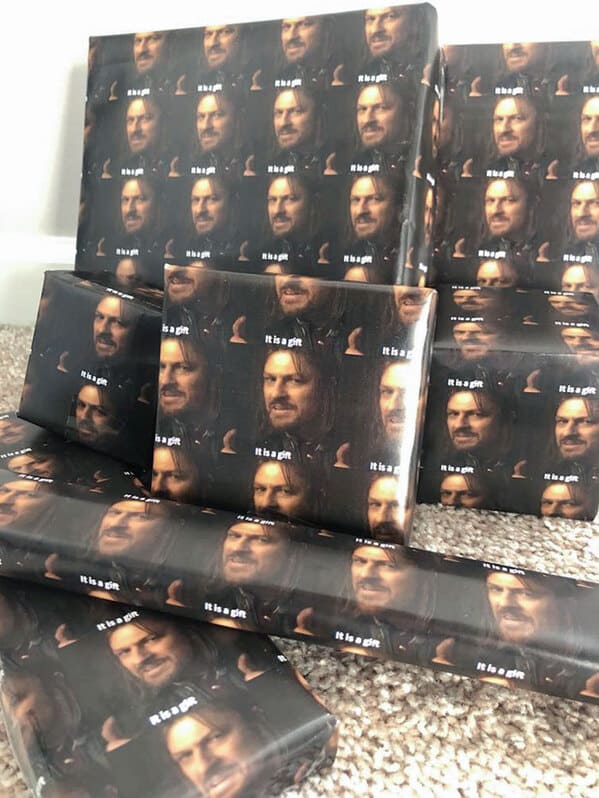 reddit
50. "usband Asked For A Mousepad For Christmas. So Got Him One With My Face Put In Images, Think It Turned Out Nice"
reddit
h/t: BoredPanda