Rare photographs of historical figures can teach you more about history than anything you read in your high school or college textbooks.
Originally taken to document their existence, these photographs now help us learn about the past. Why not scroll through these rare photos to test your knowledge of history, or maybe even learn something new?
From Vincent Van Gogh to Marie Curie, here are 30 rare photographs of historical figures you may not have seen before.
---
1. Vincent Van Gogh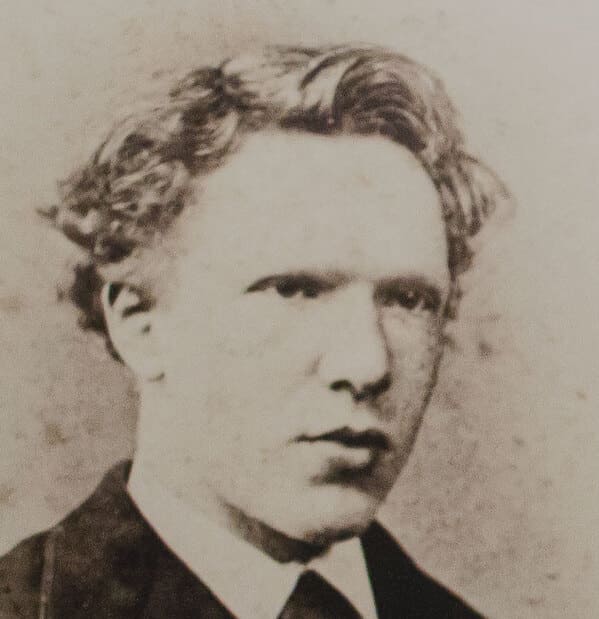 It is surprising to learn that the renowned post-impressionist painter Van Gogh actually had photographs of himself. Despite being ahead of his time in the art world, he did not receive much recognition during his lifetime. Fortunately, his sister-in-law ensured that his talent did not go unrecognized by lending out his art after his untimely death at the age of 37. The photograph of the young artist, taken when he was just 19, is a rare historical treasure that should not be missed by anyone interested in art or history.
2. Claude Monet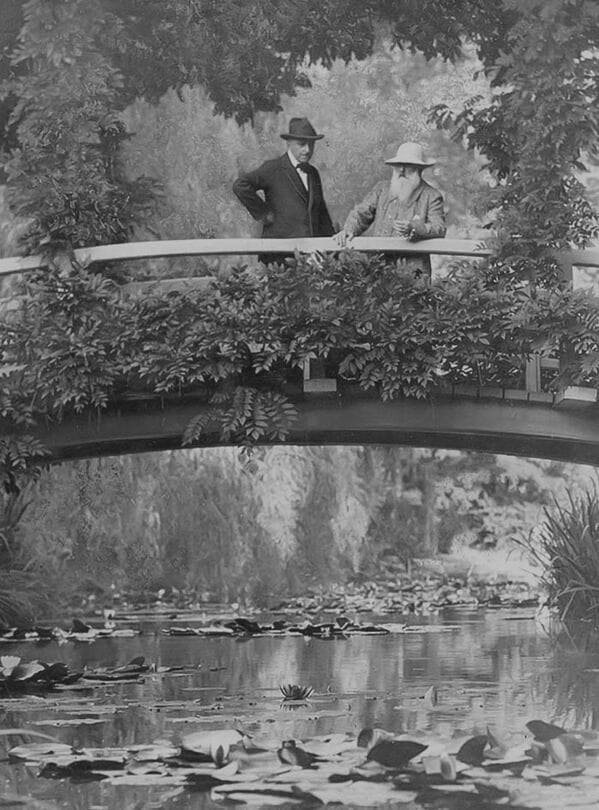 In 1922, Claude Monet, the renowned French impressionist painter, can be seen in this image on a bridge in his picturesque Giverny garden, accompanied by a visitor.
3. Harriet Tubman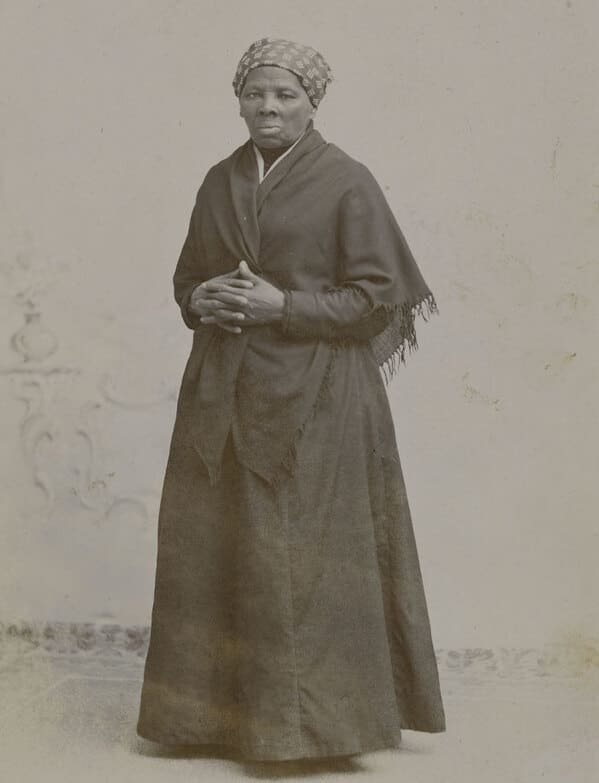 Harriet Tubman, the indomitable abolitionist was originally named Araminta Ross and was born in 1822. She played a pivotal role in the Underground Railroad, a network that assisted enslaved individuals in escaping to freedom in the United States and Canada. This photograph was taken approximately in 1885.
4. Frederick Douglass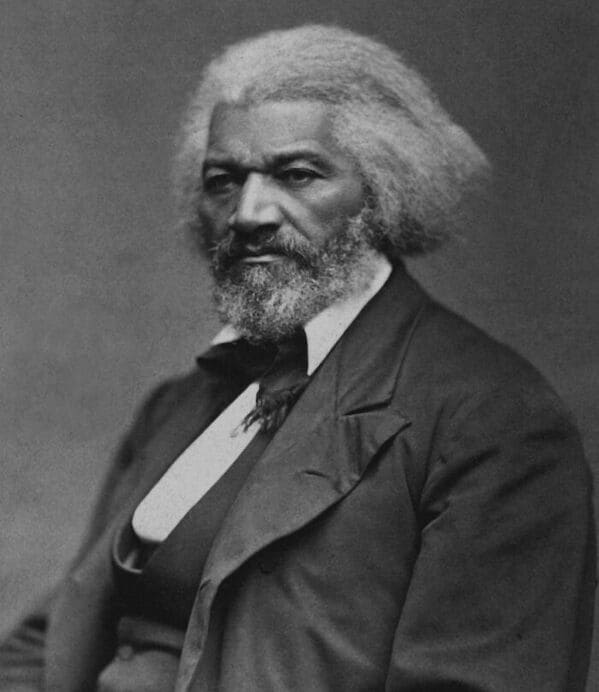 The photograph captured between 1847 and 1852 shows Frederick Douglass with a stern expression. He was a notable figure in the abolitionist movement during the 1800s, having escaped slavery in Maryland. Known for his strong and fierce persona, Douglass was said to have paid attention to his public image, wanting to present himself as a determined and intense individual. Elizabeth Cady Stanton, a renowned feminist from the 19th century, referred to Douglass as "majestic in his wrath."
5. Abraham Lincoln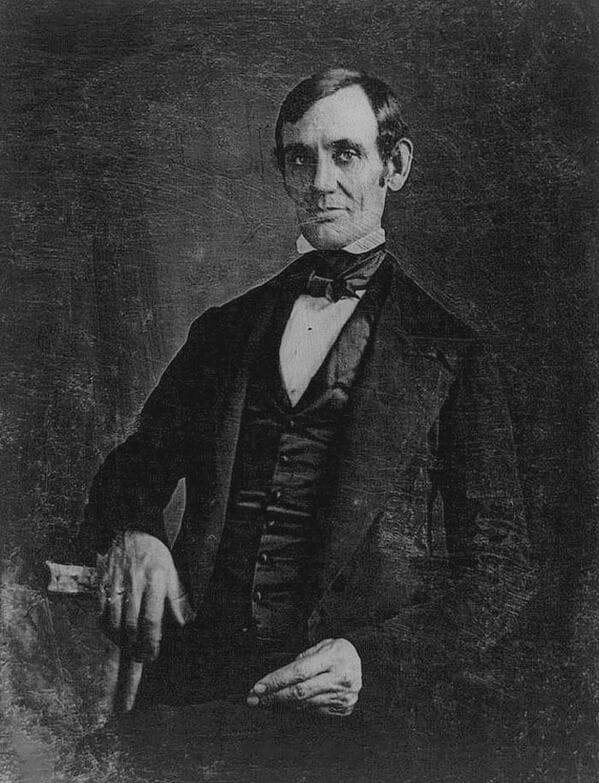 The 16th President of the United States, born in 1809, is known as a highly respected political figure in American history. This photograph, taken when Lincoln was 37 years old and working as a lawyer and congressman-elect, is the oldest known photograph of him.
6. Emily Dickinson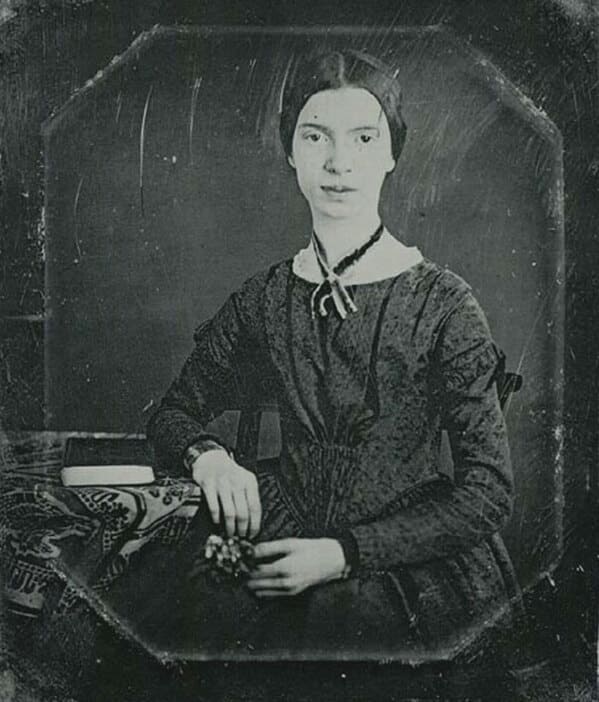 Despite achieving immense fame as a poet posthumously, Emily Dickinson was relatively unknown during her lifetime. She wrote approximately 1,800 poems, however, only a small number of them were published before her passing in 1886. The sole photograph of her as an adult that exists is the one depicted above, taken in 1847.
7. Marie Curie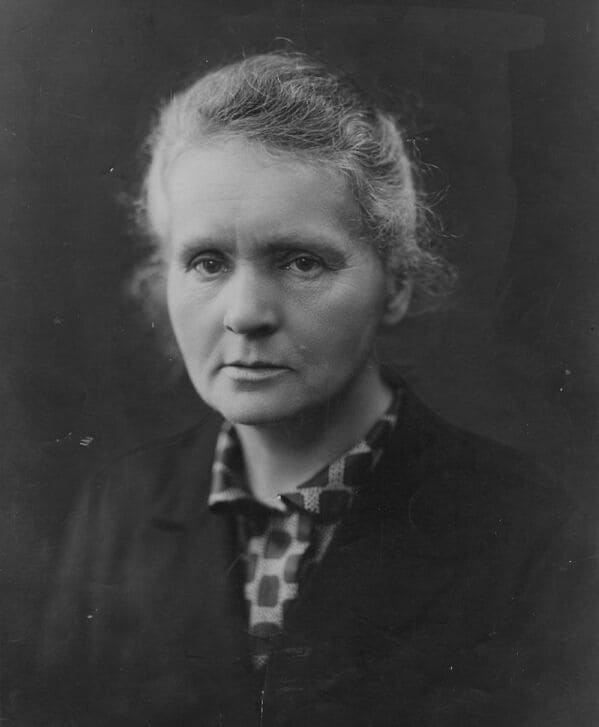 Born in Poland in 1867, Marie Curie was a trailblazer in the field of science. Not only was she the first woman to receive a Nobel Prize, but she also achieved this honor twice – once for Physics and then again for Chemistry. This photograph, believed to have been taken around 1920, captures Curie as a respected and renowned scientist.
8. Lev Tolstoy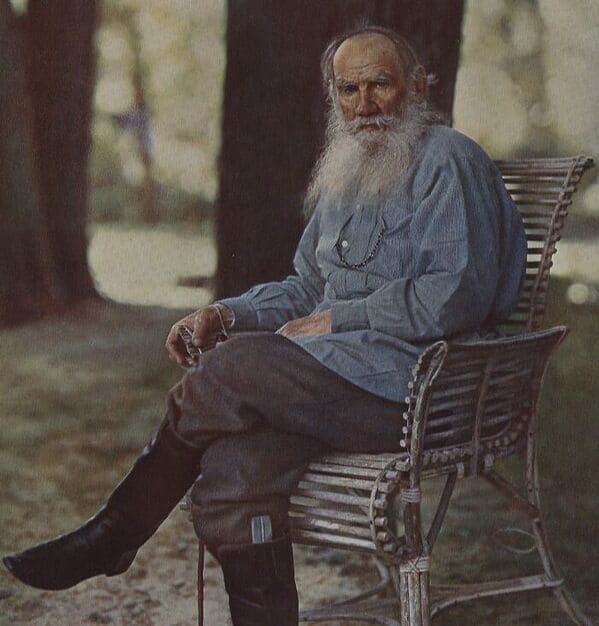 Lev Tolstoy, a renowned Russian writer best known for his novels War and Peace and Anna Karenina, was consistently nominated for the Nobel Prize in Literature from 1902 to 1906. However, the reason for his failure to receive the award remains a mystery. Despite this, he is still considered to be one of the greatest writers of all time. The photo captures him at the age of 80 in 1908.
9. Butch Cassidy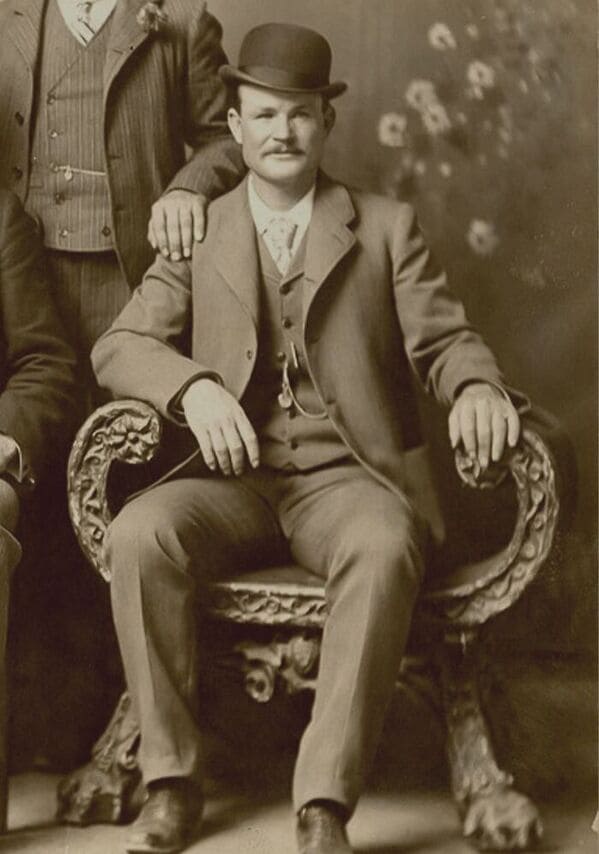 The notorious outlaw, Butch Cassidy, also known as Robert LeRoy Parker, and his gang, the Wild Bunch, were infamous for robbing trains and banks during their time in the Wild West. However, after roughly a decade of their criminal activity, Butch, his partner the Sundance Kid, and Sundance's girlfriend Etta Place decided to flee to Argentina in order to evade capture by authorities. This photograph was taken in the year 1900.
10. Rasputin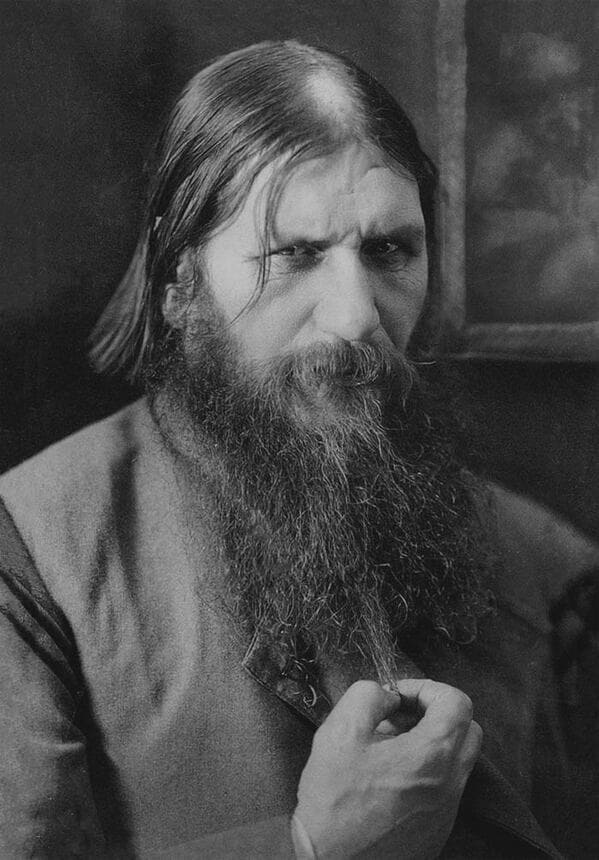 Grigori Rasputin, born in Siberia in 1869, was a Russian mystic who gained fame for his friendship with Tsar Nicholas II and his family. He was renowned for his supposed healing powers and was perceived as the hidden force behind the Russian monarchy. Despite multiple assassination attempts, he ultimately met his end at the hands of Prince Felix Yusupov in 1916. This photograph was taken shortly before his untimely death.
11. Henry Johnson And Needham Roberts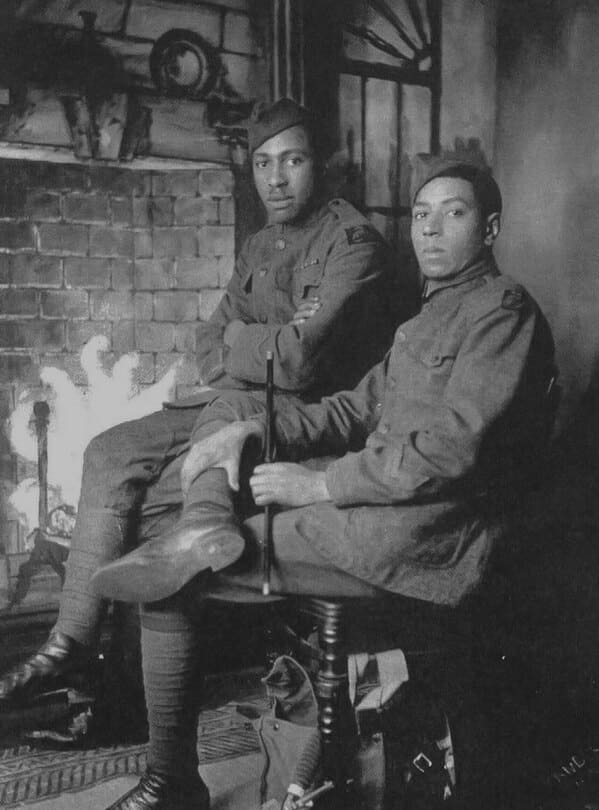 Henry Johnson, an American soldier, gained notoriety for his valor during World War I. During a watch in the Argonne Forest, he repelled a German assault while sustaining 21 injuries and successfully rescued a comrade. His heroic actions were reported in newspapers such as the New York World and The Saturday Evening Post. In 2015, President Barack Obama posthumously honored Johnson with the Medal of Honor. The photograph depicts him alongside Needham Roberts, a member of the Harlem Hellfighters and fellow soldier, who received the Purple Heart and the Croix de Guerre for his courageous actions in the war.
12. Chief Seattle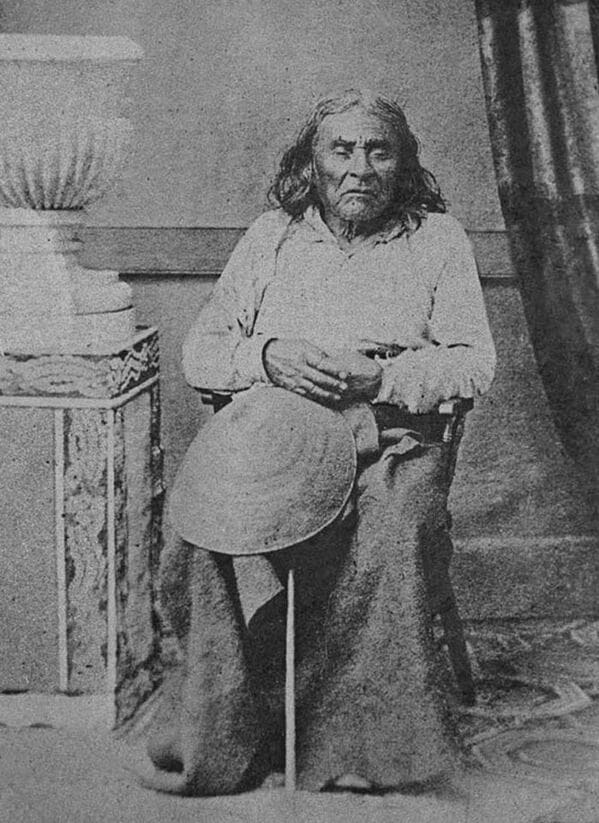 Chief Seattle, a leader of exceptional diplomacy, served as the leader of the Suquamish and Duwamish people in Washington State. He demonstrated admirable efforts to establish peaceful relations with the white settlers in the Pacific Northwest, which led to the city of Seattle being named after him. This photograph was taken in 1864.
13. Geronimo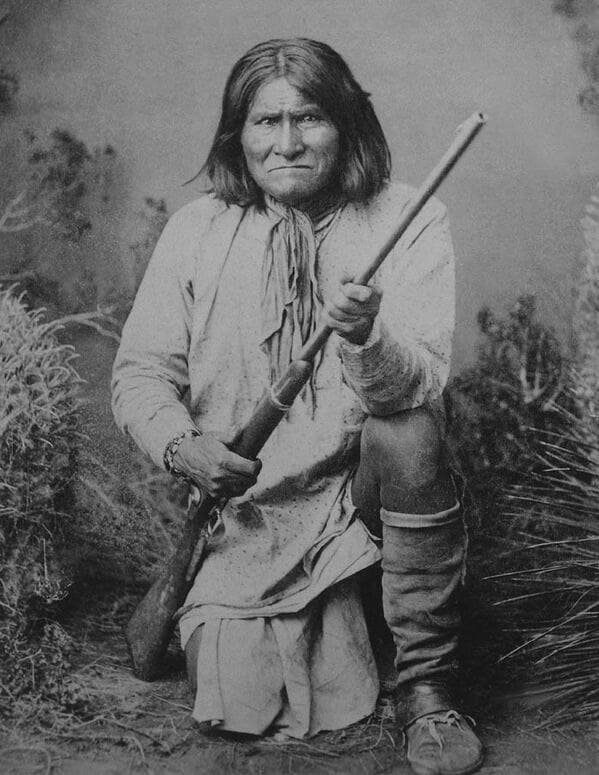 Geronimo, also known as Goyaałé, was a renowned Apache medicine man and was considered the last Native American leader to officially surrender to the military. Despite his courage and willpower, he was eventually apprehended. He spent the remainder of his life as a prisoner of war and on his deathbed, expressed regret for his surrender. The photograph above was taken in 1887.
14. John Brown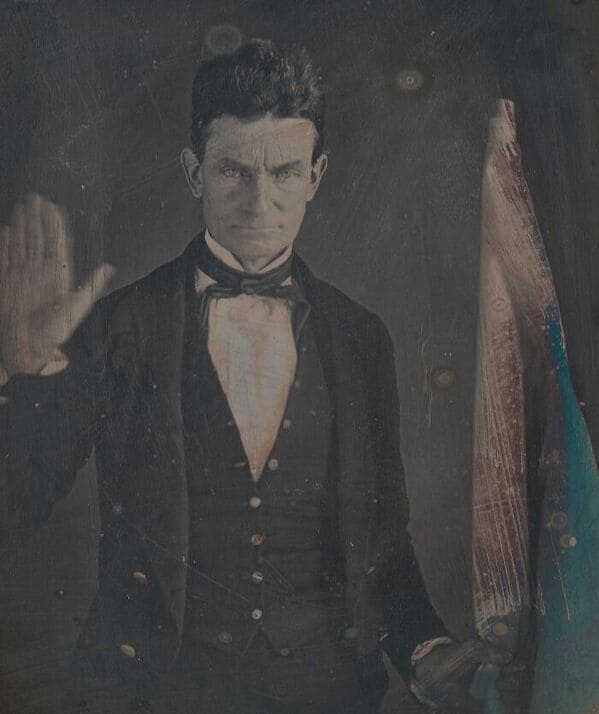 John Brown, born in 1800, was a fierce advocate for the abolition of slavery. In 1859, he orchestrated a daring raid on Harpers Ferry, West Virginia, but the mission ultimately failed. He was subsequently executed a few months later. African American photographer Augustus Washington captured this image of Brown around 1846 or 1847.
15. Rosa Parks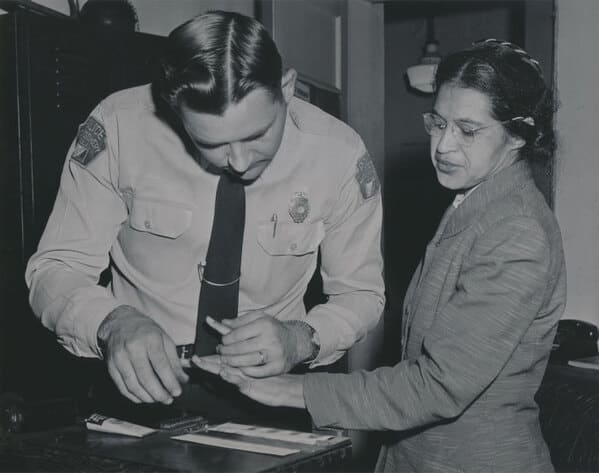 In February 1956, 73 individuals were charged as key figures in the Montgomery bus boycott, an event that would later see Rosa Parks recognized as the mother of the civil rights movement. Pictured here is Lieutenant D. H. Lackey fingerprinting Parks as deputies arrest all of the individuals. Prior to this, a grand jury had already indicted 113 African Americans for their role in organizing the boycott.
16. Emmeline Pankhurst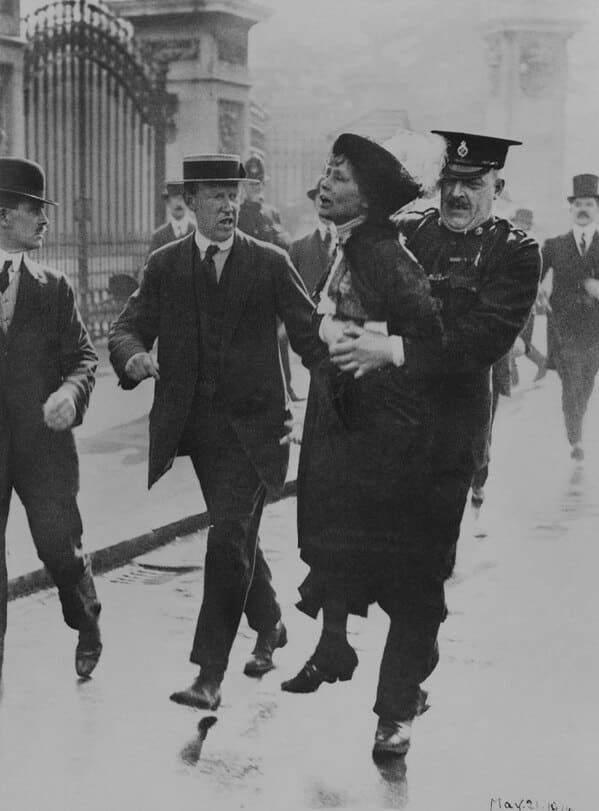 On May 21, 1914, Emmeline Pankhurst, the leader of the suffragette movement, was arrested while attempting to present a petition to King George V at Buckingham Palace in London.
17. Calamity Jane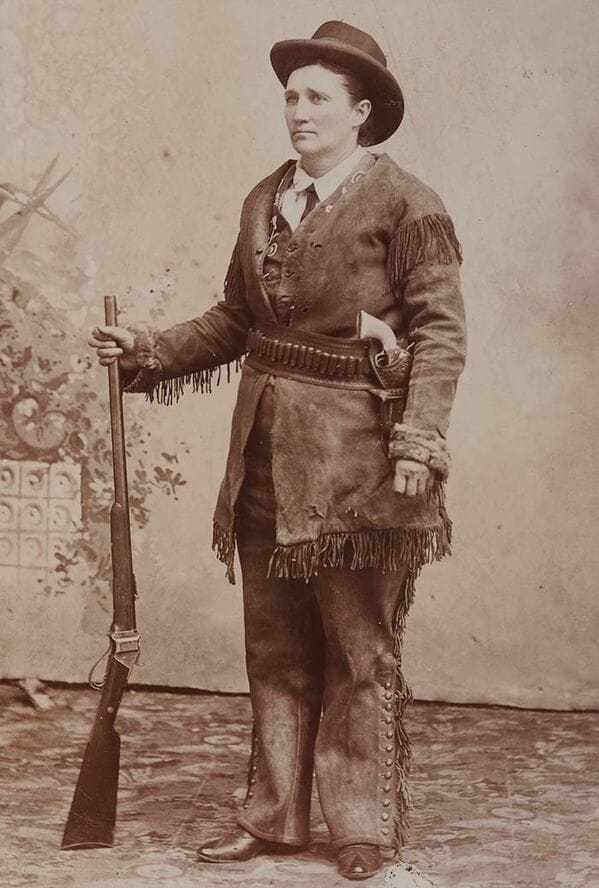 Martha Jane Cannary, commonly referred to as Calamity Jane, was a notorious figure of the frontier who was born in 1852. Despite her fame, many stories about her have been embellished, making it difficult to separate fact from fiction. This photograph was taken in the 1880s.
18. Johnny Appleseed
Do you recall the tales of Johnny Appleseed from your childhood? In reality, he was named John Chapman, born in 1774 in Massachusetts. He gained fame as a pioneering nurseryman and introduced apple trees to various states. Despite his rough appearance in this photograph taken in the 1840s, he was reputed for his outstanding benevolence.
19. Isambard Kingdom Brunel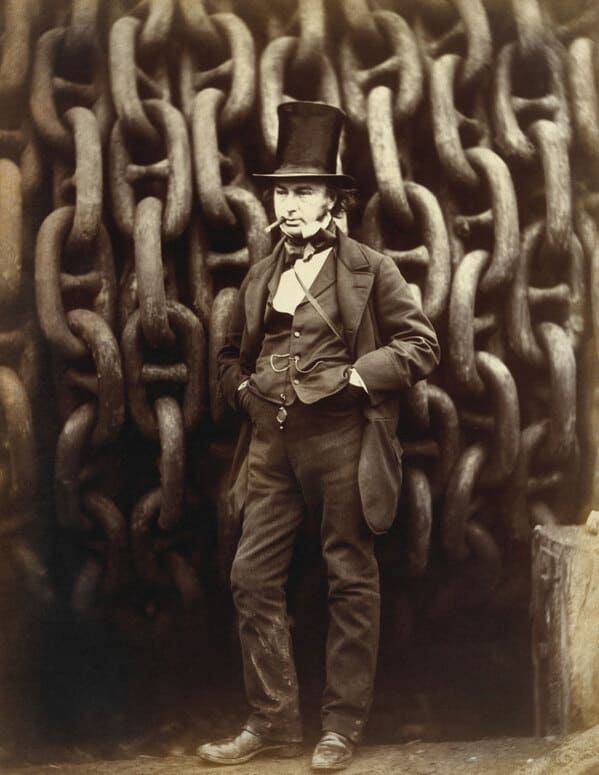 Isambard Kingdom Brunel was not just known for his unique name, but also for his famous British engineering achievements. According to the Design Museum in London, he was responsible for building an impressive array of structures and vessels including 25 railway lines, over 100 bridges, eight pier and dock systems, three ships, and even a prefabricated army field hospital. The photograph taken in 1857 depicts Brunel standing in front of the Great Eastern, one of the ships he designed.
20. Louis-Victor Baillot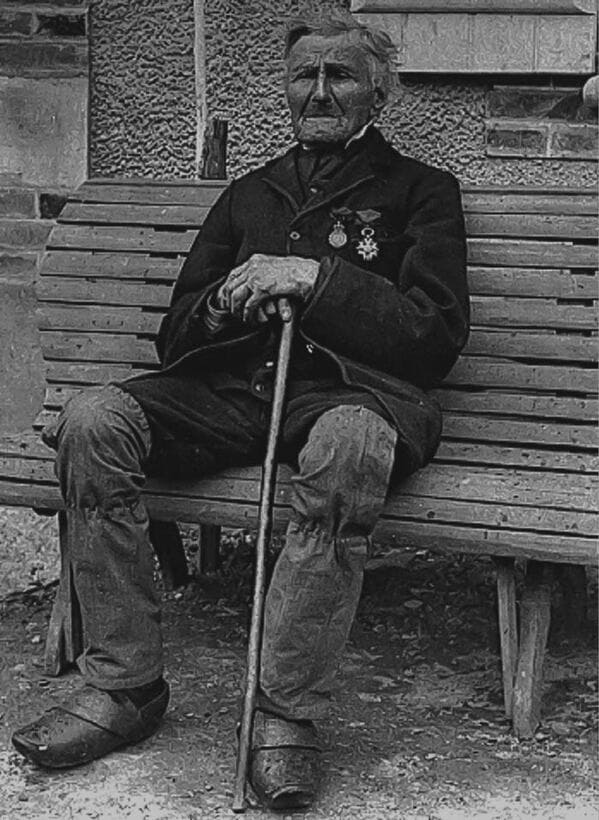 In the Battle of Waterloo, Napoleon met his final defeat, a legendary confrontation that had a significant impact on the following two centuries. The photograph above is of Louis-Victor Baillot, a veteran who survived the battle, taken in the 1890s. He passed away in 1898 at the age of almost 105.
21. Annie Oakley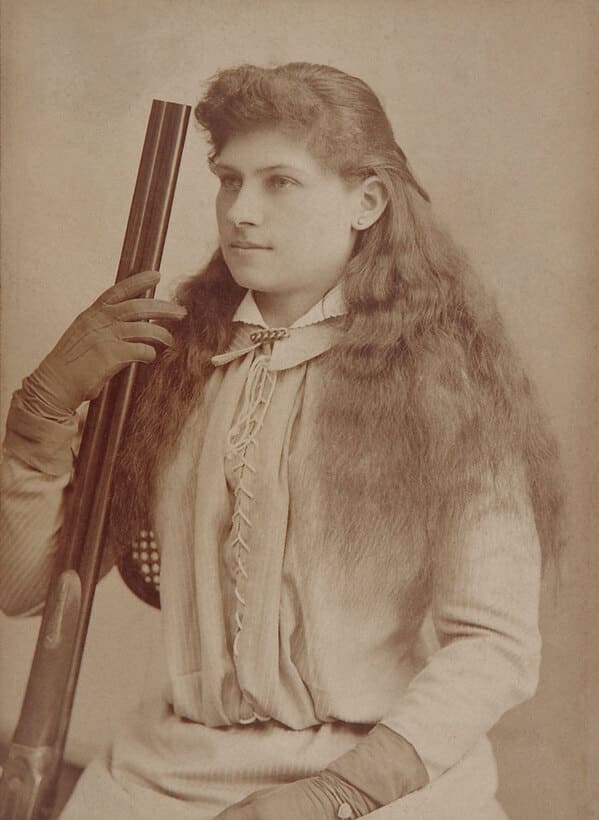 Annie Oakley, the fearless and skilled sharpshooter featured in the musical Annie Get Your Gun, gained immense fame in the late 1800s through her depiction in popular literature and her sharpshooting abilities in Buffalo Bill's Wild West Show. Due to her celebrity status, Oakley was frequently photographed, more than one would expect for someone born in 1860.
22. Charles Darwin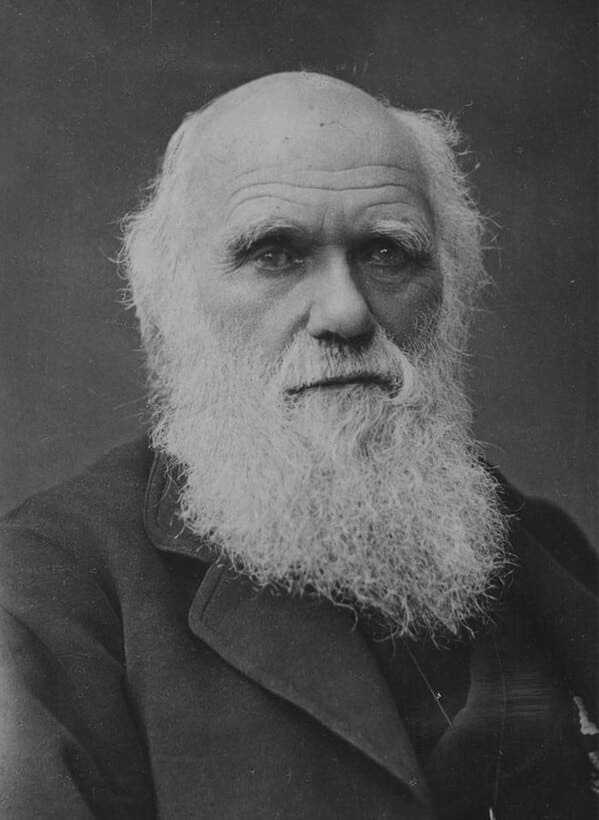 The English scientist Charles Darwin, known for his diverse talents, is widely recognized for his revolutionary research on evolution. He suggested that all organisms have a common progenitor, which is now considered a basic principle in the field of science.
23. Wright Brothers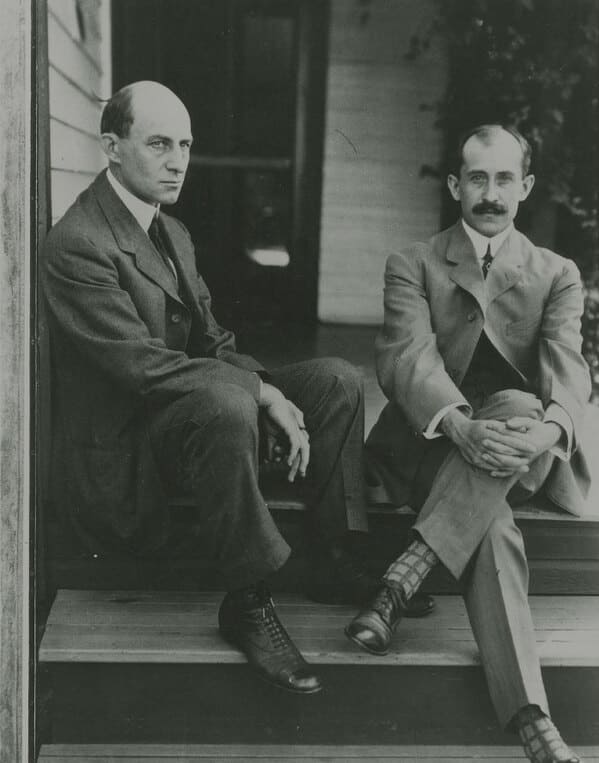 Orville and Wilbur Wright, two American aviation pioneers, successfully designed, constructed and piloted the first motorized airplane. In this image, the brothers are seen seated on the steps of their Dayton residence in June 1909.
24. Ulysses S. Grant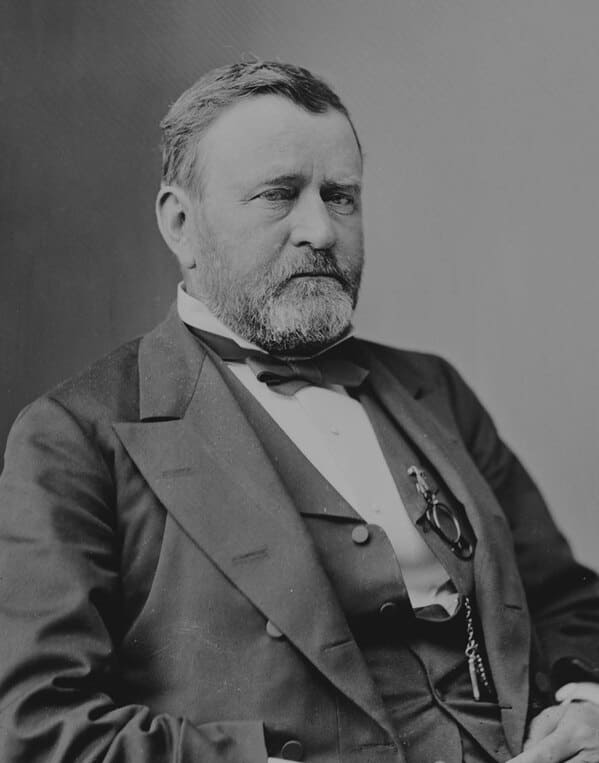 Hiram Ulysses Grant, better known as Ulysses S. Grant, served as a military officer before becoming the 18th President of the United States from 1869 to 1877. During his tenure as President, he made significant efforts to safeguard the rights of African Americans during the Reconstruction period and signed legislation that resulted in the creation of the Justice Department. This rare photograph was captured in the decade of the 1870s.
25. Theodore Roosevelt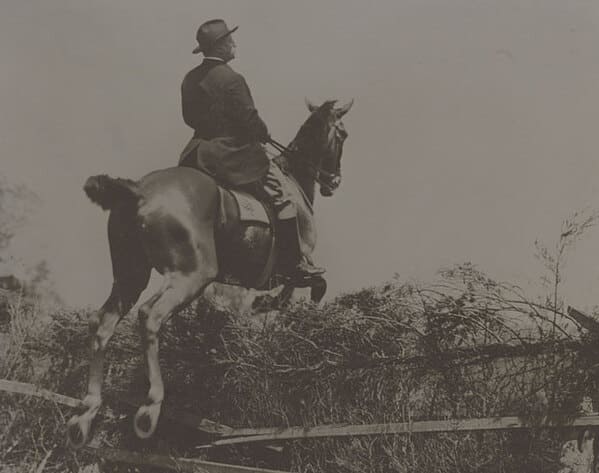 In 1902, Theodore Roosevelt, the 26th President of the United States, demonstrated his horseback-jumping abilities by jumping over a fence.
26. The Nine Sovereigns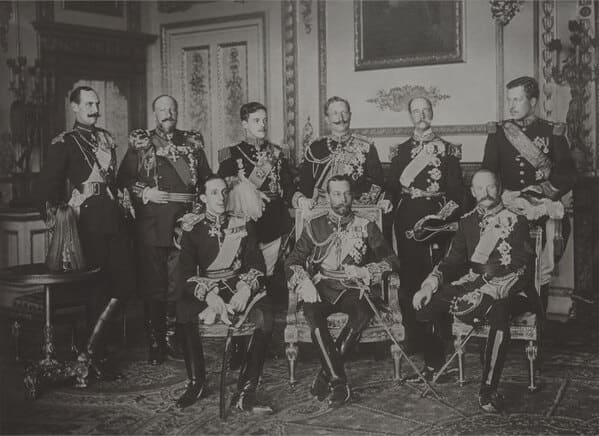 On May 20th, 1910, a historic photograph was taken at Windsor Castle in England as the largest gathering of monarchs paid their respects at the funeral of King Edward VII of the United Kingdom. The standing monarchs, from left to right, were: Haakon VII of Norway, Ferdinand of Bulgaria, Manuel II of Portugal, Wilhelm II of Germany, George I of Greece, and Albert I of Belgium. The seated monarchs, from left to right, were: Alfonso XIII of Spain, George V of the United Kingdom, and Frederick VIII of Denmark.
27. Arthur Wellesley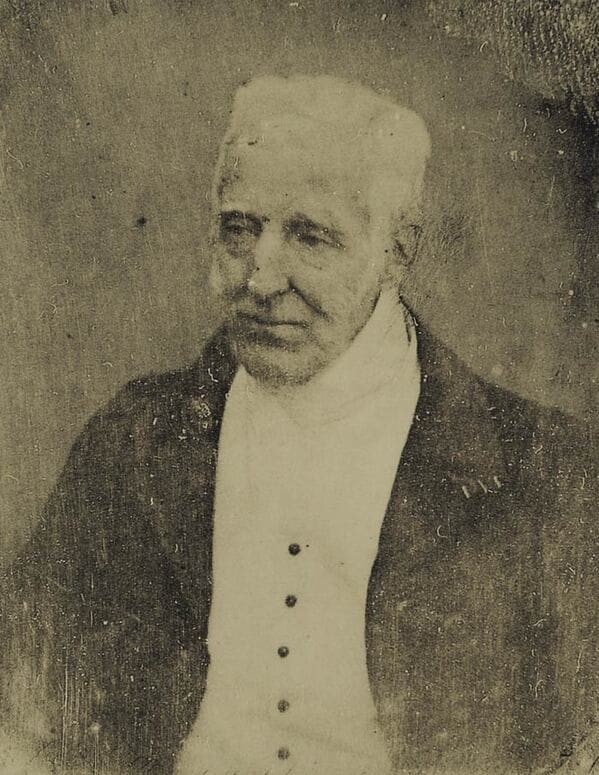 Arthur Wellesley, also known as the Duke of Wellington, is celebrated for leading the British army to victory in the Napoleonic Wars. His defeat of Napoleon at the Battle of Waterloo solidified his reputation as one of Europe's greatest military leaders. Following his success on the battlefield, he served as Prime Minister from 1828 to 1830. This photograph was taken of him in 1844.
28. Harriet Beecher Stowe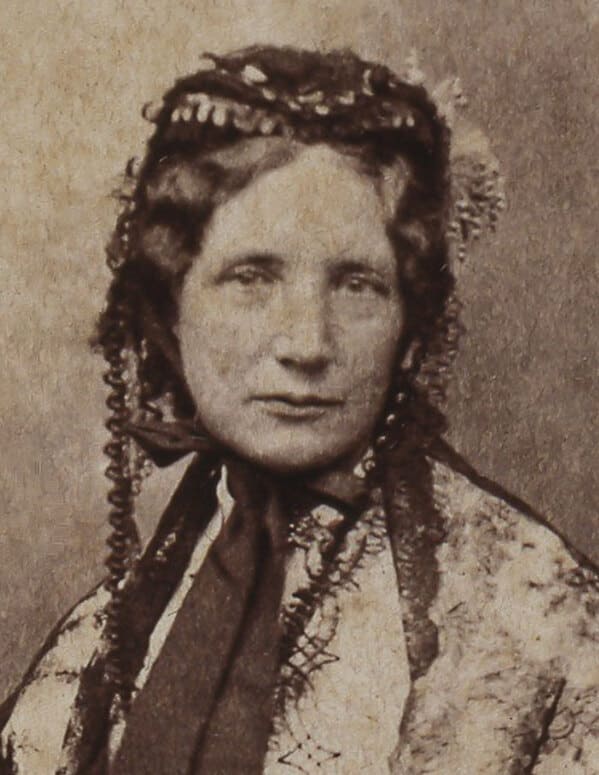 Harriet Beecher Stowe, born in 1811, was a dedicated abolitionist and author. She gained fame for writing the novel Uncle Tom's Cabin, which was published in 1852. Despite societal limitations on women speaking publicly, she actively spoke about her book and her opposition to slavery. At times, her husband or brothers would speak on her behalf when women were not permitted to speak. This rare photograph of her was taken in 1870.
29. William Tecumseh Sherman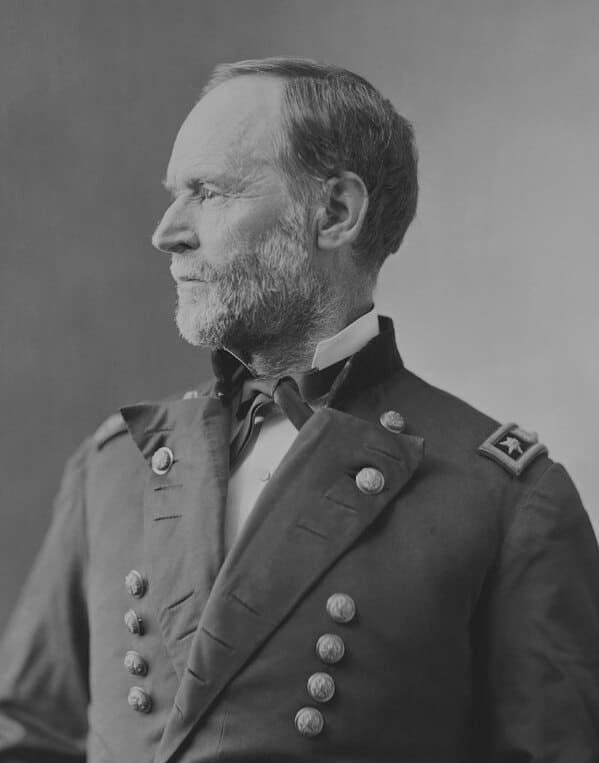 A man of many talents, William Tecumseh Sherman was a soldier, businessman, educator, and author. During the Civil War, he served as a general in the Union Army and was renowned for his military strategy. However, his tactics against the Confederacy were often criticized for being harsh. Some experts believe him to be the first modern general. This rare photograph was captured between 1865 and 1880.
30. Vladimir Lenin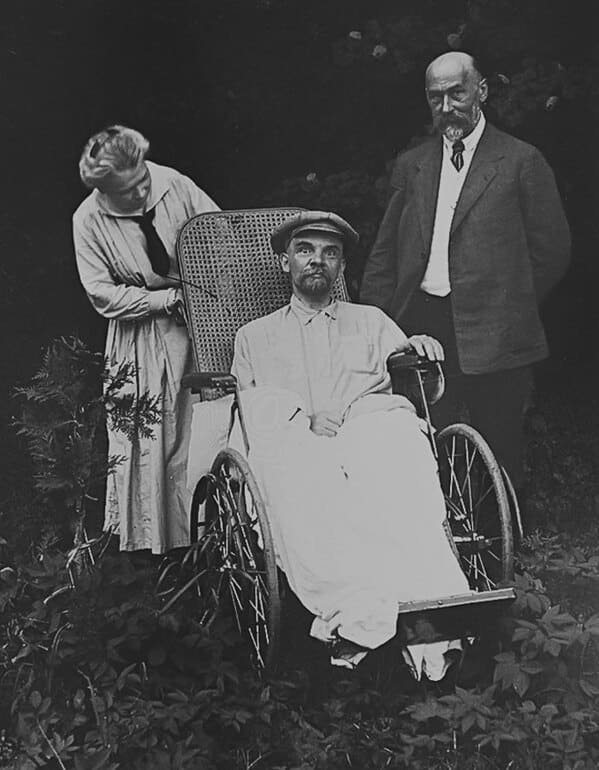 The final photograph of Vladimir Lenin, captured in May 1923, shows his sister Anna Ilyinichna Yelizarova-Ulyanova and physician A. M. Kozhevnikov in Gorki. Lenin passed away the following year.
h/t: BoredPanda