Artists, regardless of their medium, deserve to be compensated for their work. However, there are potential "clients" who try to exploit these artists. Online these people are often referred to as "choosing beggars."
Artists who have encountered this behavior turn to the "Choosing Beggars" subreddit, with over 2 million members, to call out people requesting free art.
Here are some of the most egregious examples.
---
1. "Customer Wants A Tattoo Artist To Issue Them An 'Inconvenience Fee' For Setting Them Up With An Artist Who Was An Ex-Con"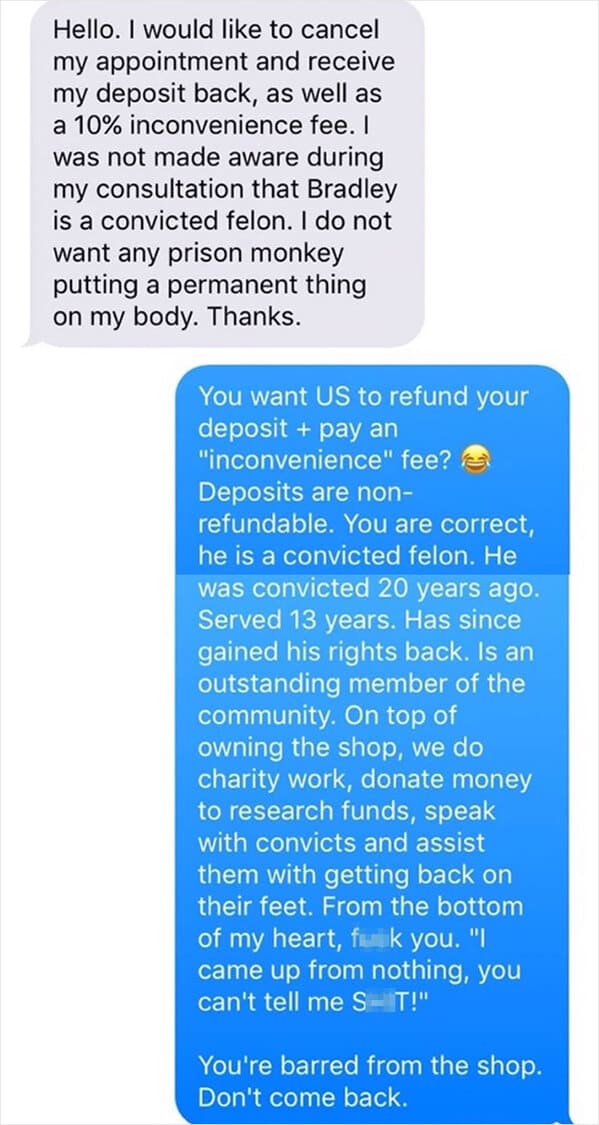 via reddit
2. "Does This Work?"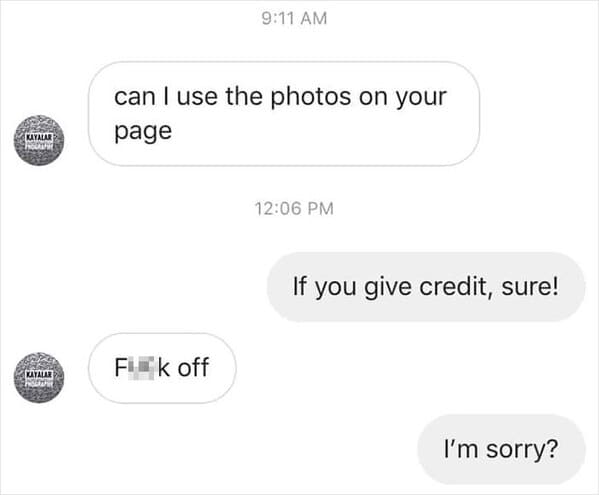 via reddit
3. "Can I Have A Birthday Discount?"

via reddit
4. "I Draw Pieces Inspired By Historical Art Styles And Sometimes Do Tattoo Designs For People. Today I Had My First Choosing Beggar Experience"

via reddit
5. "Do You Draw Arts For Free"

via reddit
6. "The Disrespect To Makeup Artists"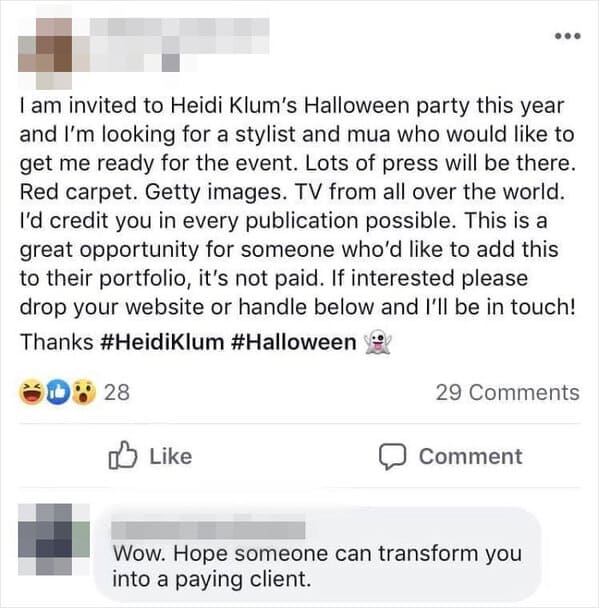 via reddit
7. "Found On My Tattoo Artists Instagram"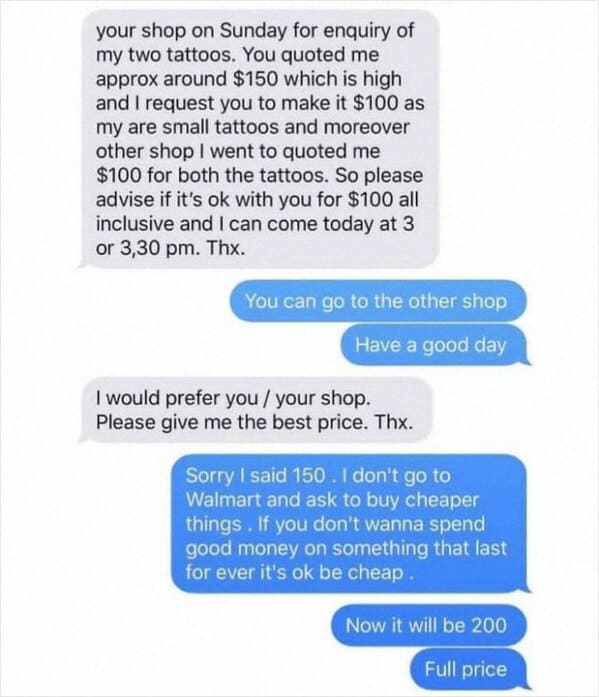 via reddit
8. "Good To Know"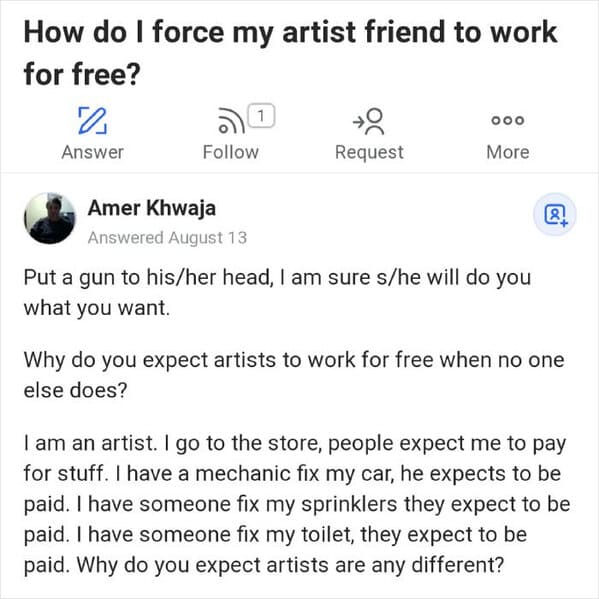 via reddit
9. "Choosing Beggar Wants My Adult Coloring Book For 9,000 Exposure Bucks"

via reddit
10. "I Can't Believe These People… They Don't Understand Nail Techs, Escorts, Artists, Ect. Actually Make A Living Off Of This"

via reddit
11. "I Follow A Professional Painter Who Is Dealing With Some Corporate Choosing Beggars"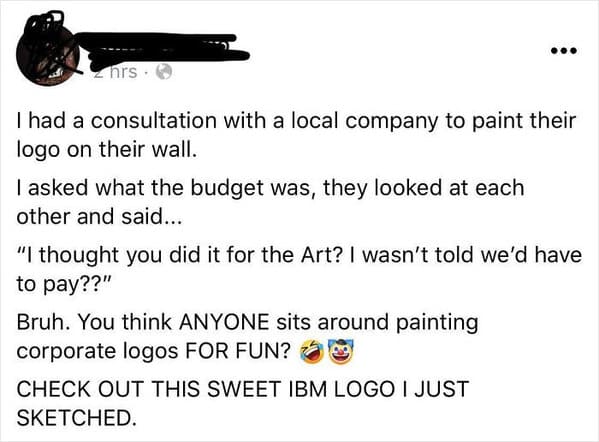 via reddit
12. "Can You Draw Me?"

via reddit
13. "I Paint And Do Calligraphy And Hand Lettering. Conversation I Had Last Night With My Cousins 'Friend'"

via reddit
14. "My Friend Got Shorted By A Pretty Major Influencer"

via reddit
15. "Am I Making Sense?"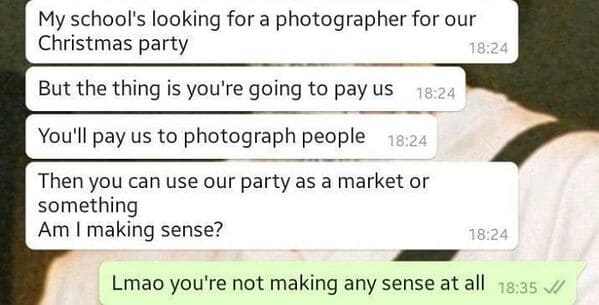 via reddit
16. "I Started Actually Taking My Art Seriously About A Month Ago, And I Got My First Choosing Beggar… I Think I've Made It Big Guys"

via reddit
17. "I Offered To Do Something More Simple For Free Only To Be Threatened With Reporting… I Don't Mind Doing Free Chibi Art At All And Have Even Posted That I'm Doing Free Chibi Style But Yet Still Get People Asking For Full Body Detailed Work For Free"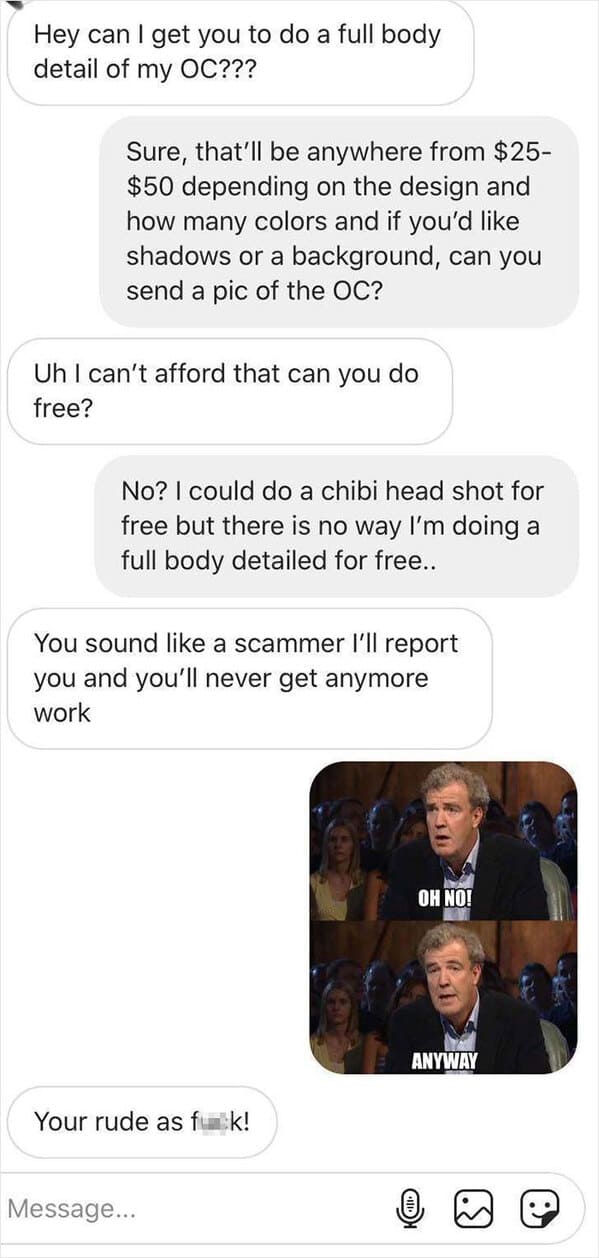 via reddit
18. "Person Beg For Free Art And Ends Blocked. Then Creates Another Account To Threat The Artist"

via reddit
19. "This Happened To One Of My Friends On Twitter"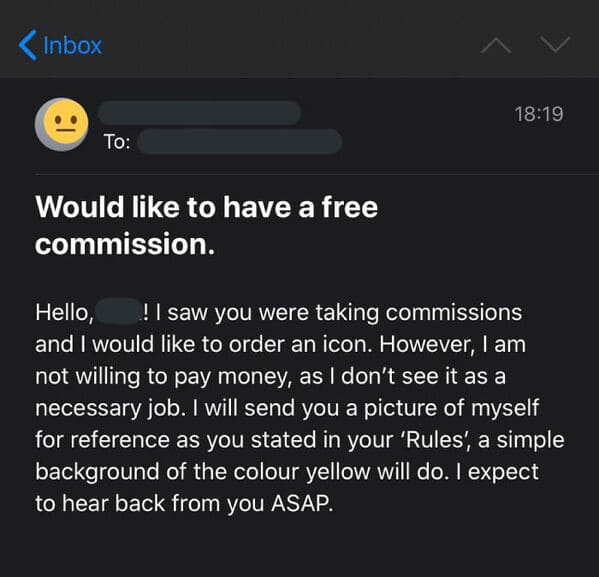 via reddit
20. "A Brief But Insightful 4 Minute Conversation"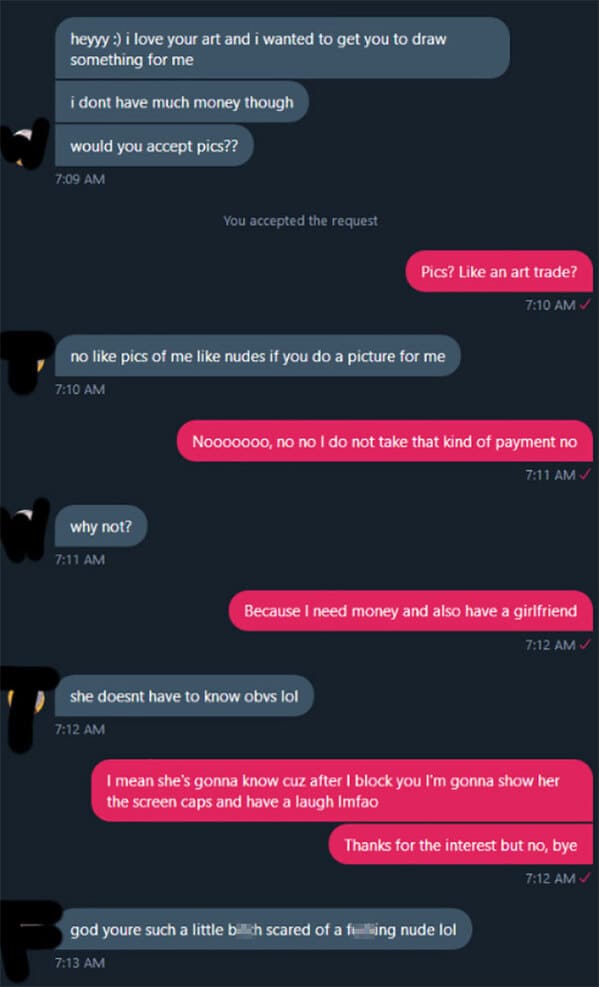 via reddit
21. "Professional Photographer Wants Local 'Models' To Pay Her To Fulfill Her Own Vision"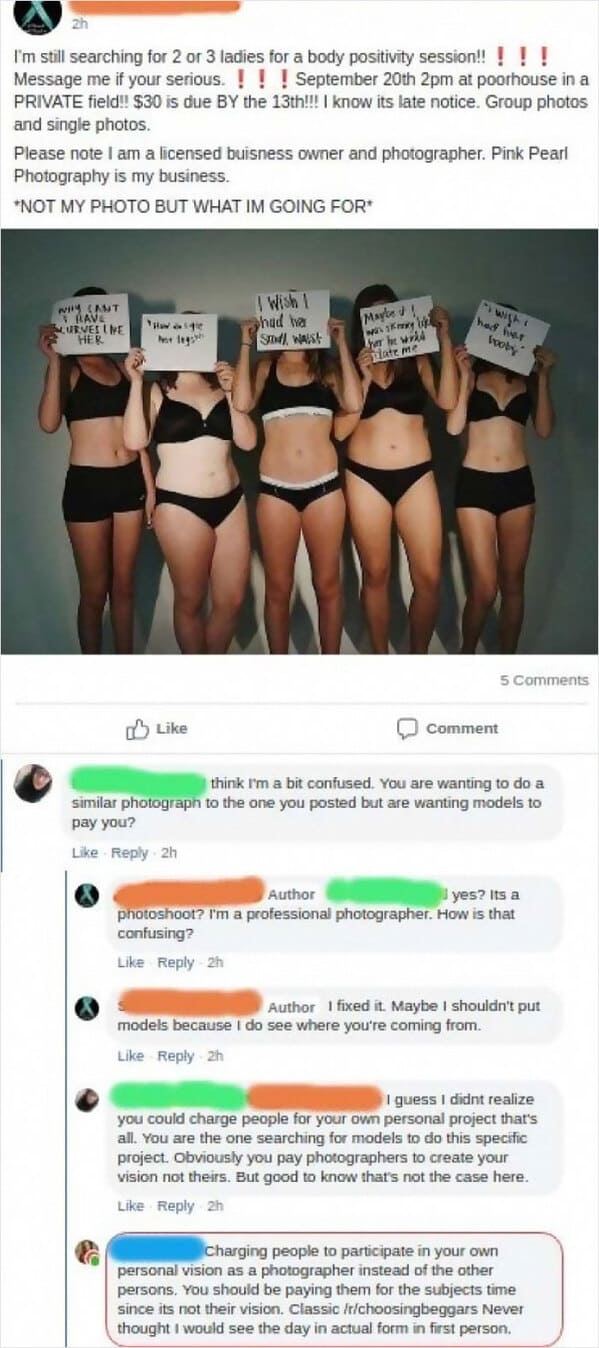 via reddit
22. "Life As A Nail Artist"

via reddit
23. "'Friend' Begs Artist For Free Art"

via reddit
24. "Well, That Escalated Quickly. Guess I Should Make My Hell Reservations"

via reddit
25. "I Charge 20-50 Dollars For A Realistic Portrait And One Of My Followers Just Said I'm Overcharging (I Never Made An Advertisement, I Just Say Yes When People Ask Since I'm Just A Hobbyist)"

via reddit
h/t: BoredPanda