Cats are often portrayed as lazy creatures who spend their days napping and lounging around the house. But in reality, they are highly productive members of society. They have mastered the art of multitasking and can nap, groom, and keep an eye on the surroundings all at the same time.
They are also highly efficient hunters, using their lightning-fast reflexes to catch pesky mice and insects. This leads me to this hilarious viral Twitter thread about a text conversation between a landlord and a tenant.
Writer Kate Mooney's landlord found a cat for "Hire" to solve a mice problem.

Here's the text conversation that has Twitter users cracking up: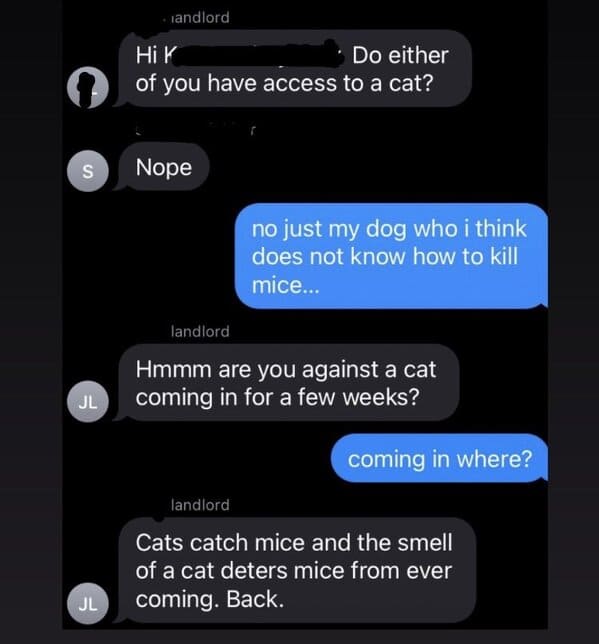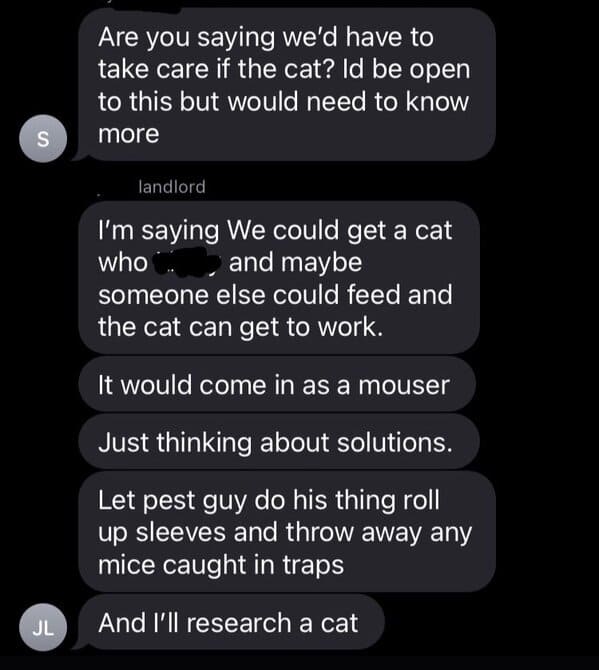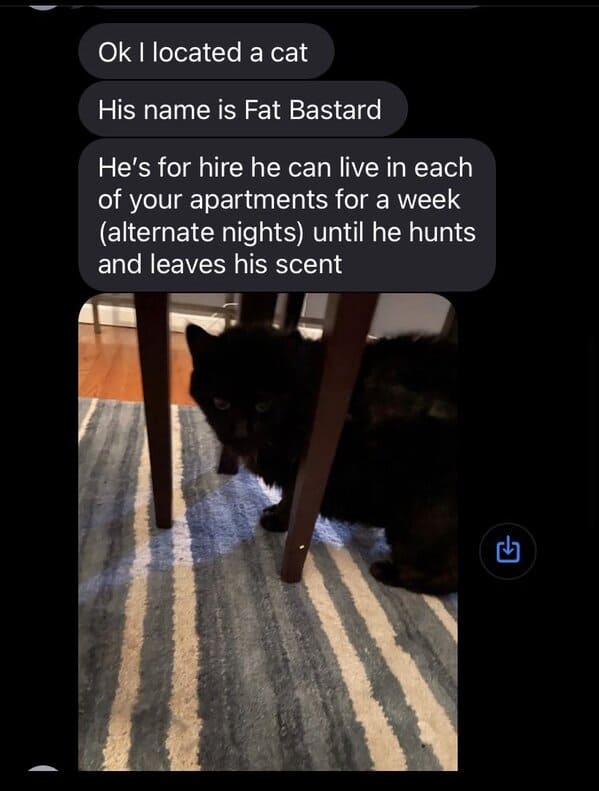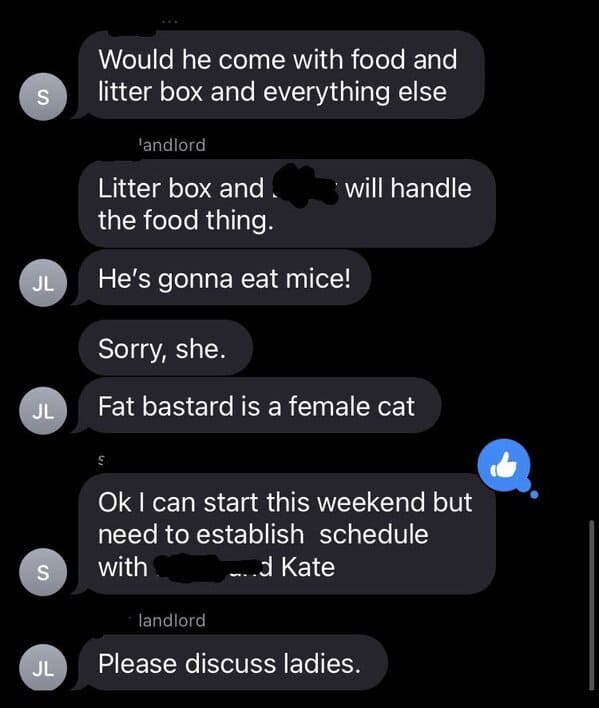 1. From praise to pure debate on whether or not this will work, here's how folks responded to the seemingly brilliant idea:

2.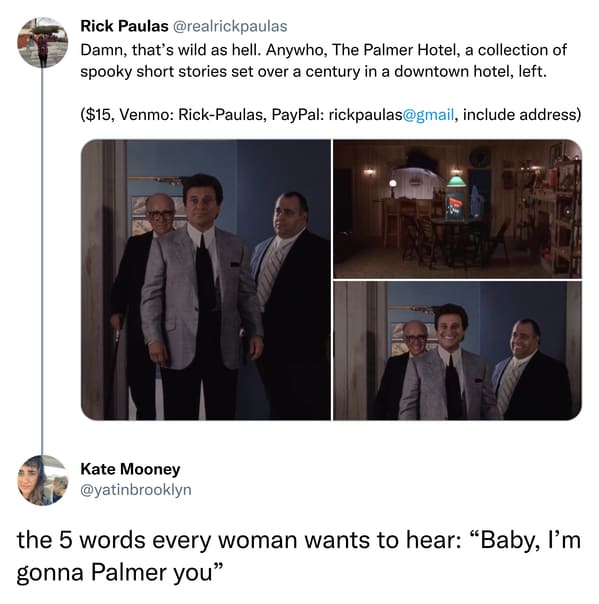 3.

4.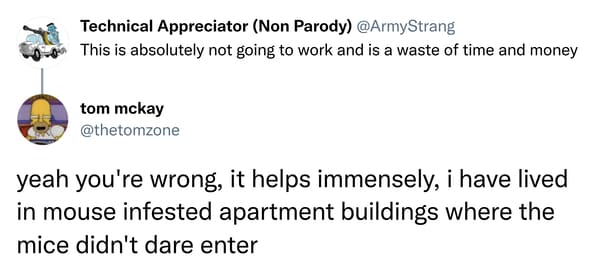 5.

6.

7.

8.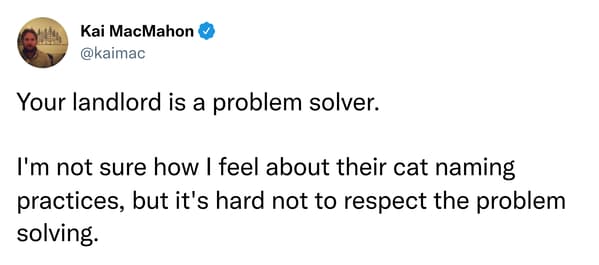 9.

10.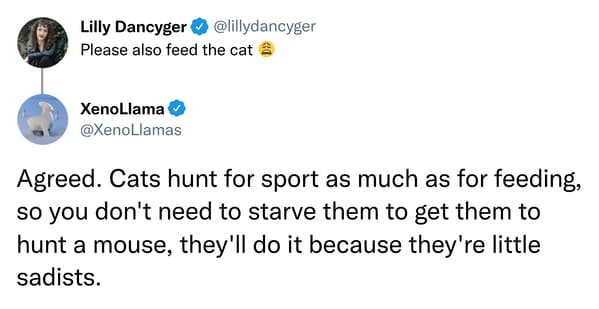 11.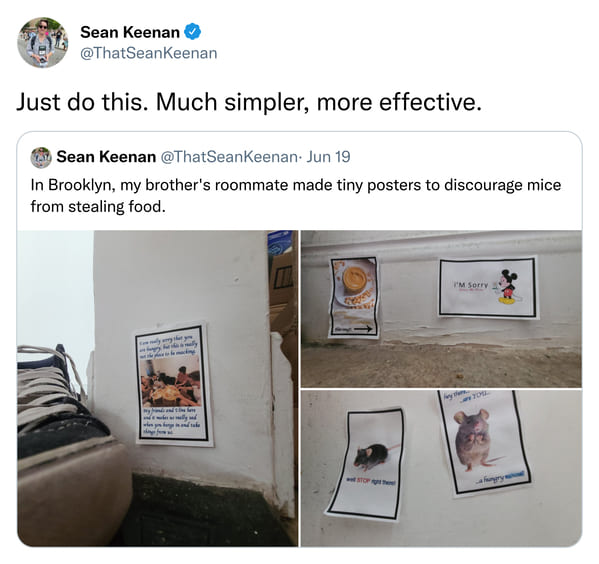 12.

13.

14.

15.

16.

17.