It's St. Patrick's Day, which means it's the only day of the year anyone I know eats corned beef and cabbage and drinks a Guinness.
My favorite part of every holiday is the food and drinks that come with it. The alcoholic beverage of choice for most folks celebrating St. Patrick's Day is usually Guinness or Jameson.
Even though Guinness is known worldwide, a lot of people also think it's an acquired taste. That's just a nice way to say "this is gross." It will always be better than green beer, though!
So in celebration of St. Patrick's Day, we've got the funniest Guinness tweets to offset the copious amount of green beer you're probably drinking.
---
1.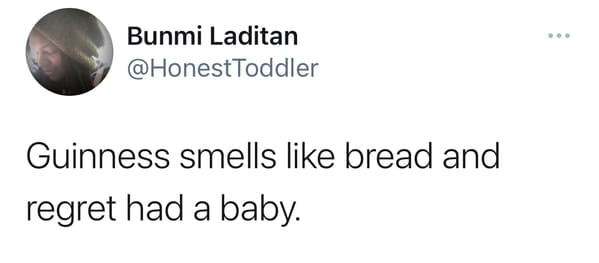 2.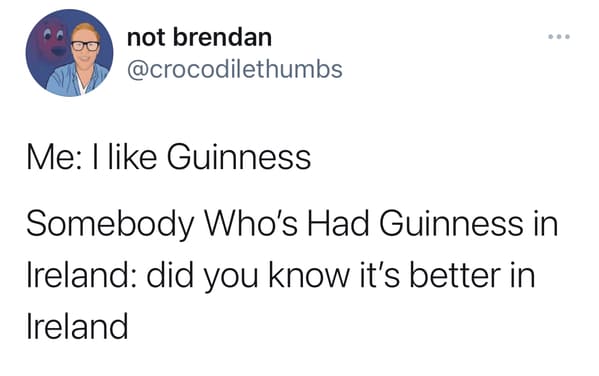 3.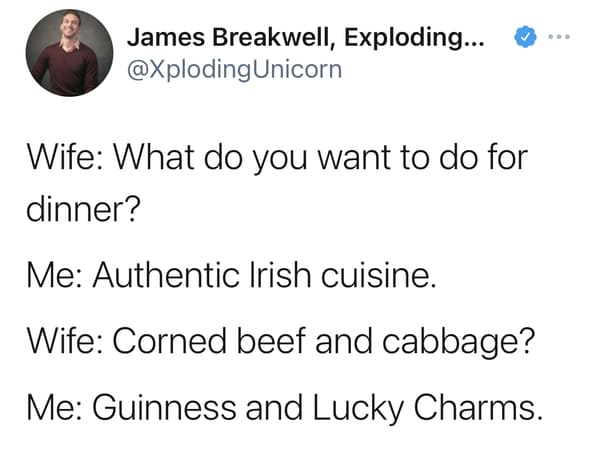 4.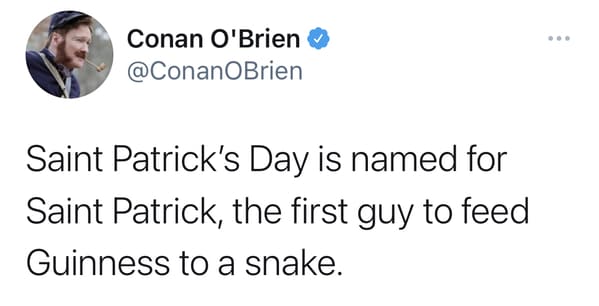 5.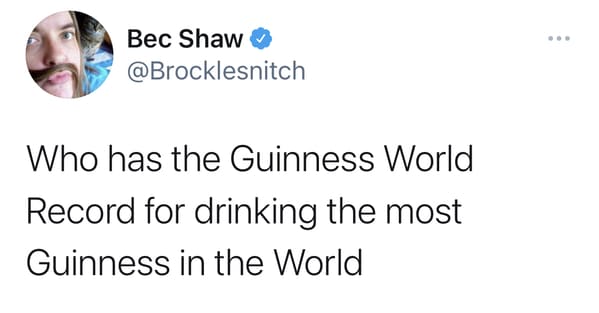 6.

7.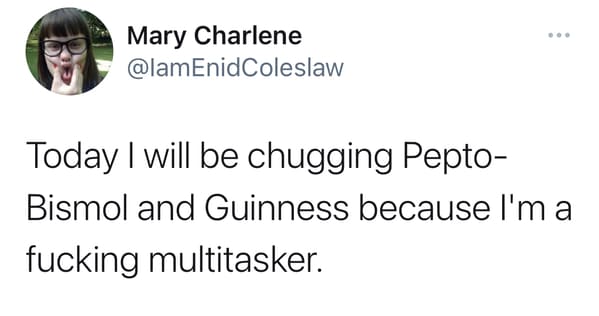 8.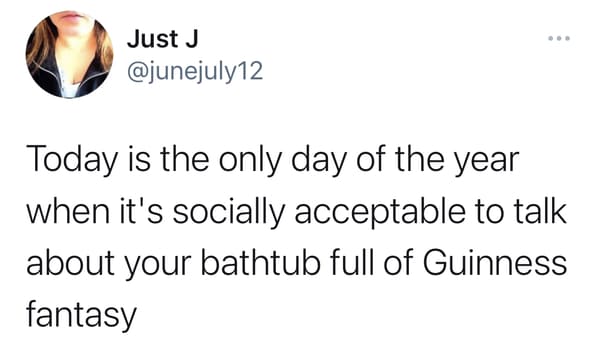 9.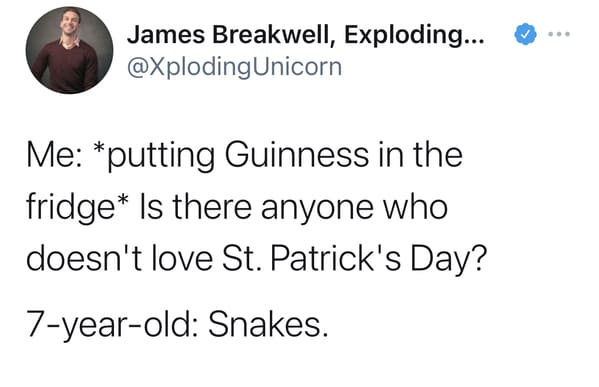 10.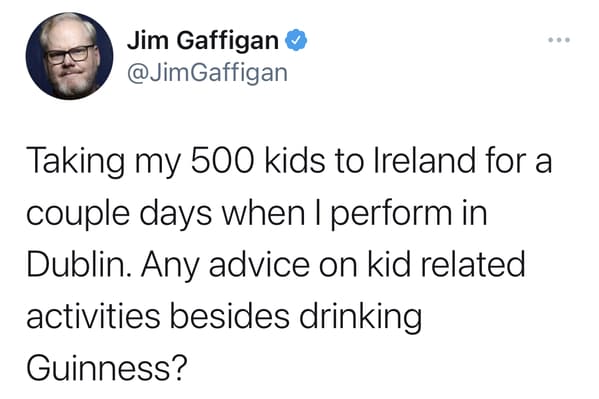 11.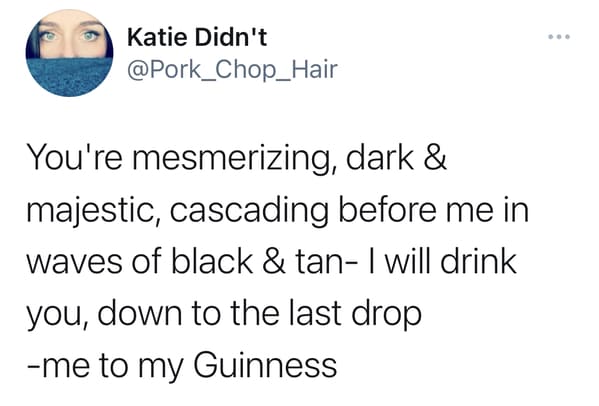 12.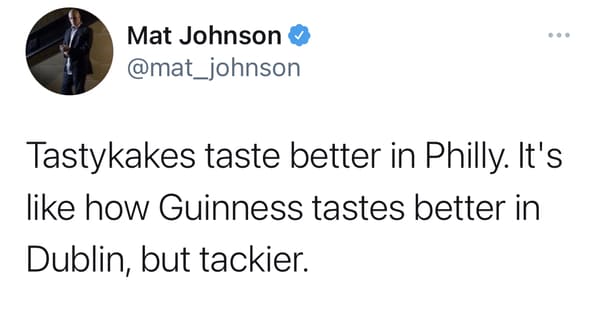 13.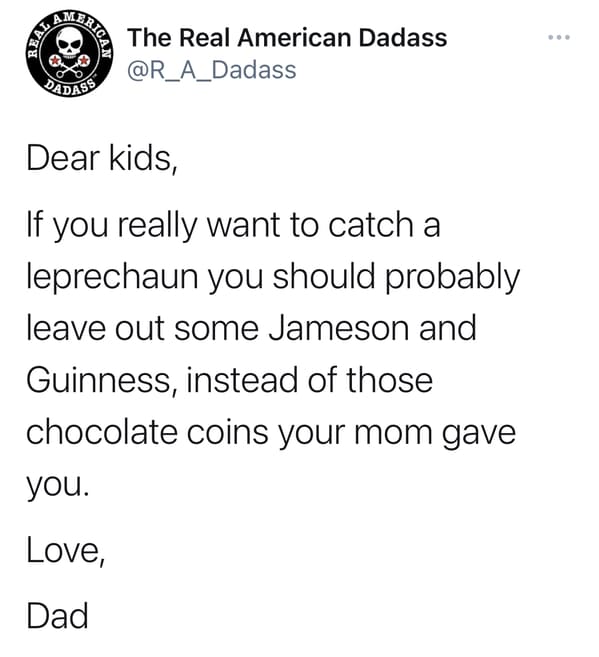 14.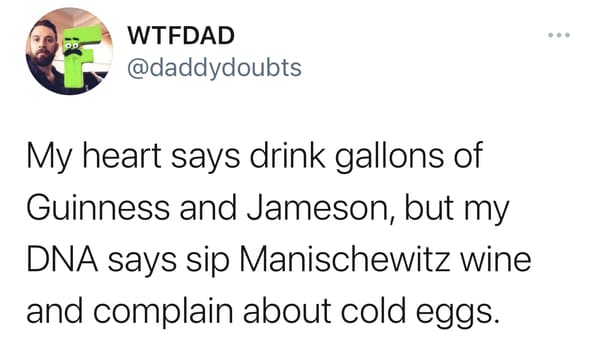 15.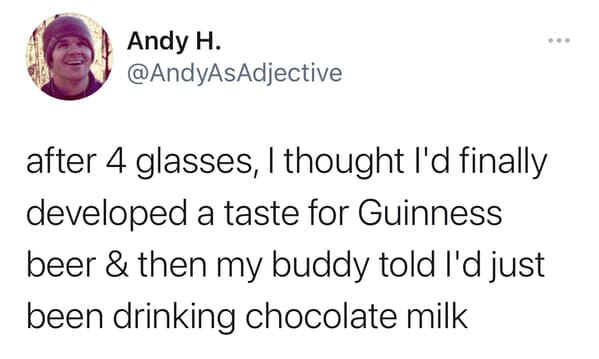 16.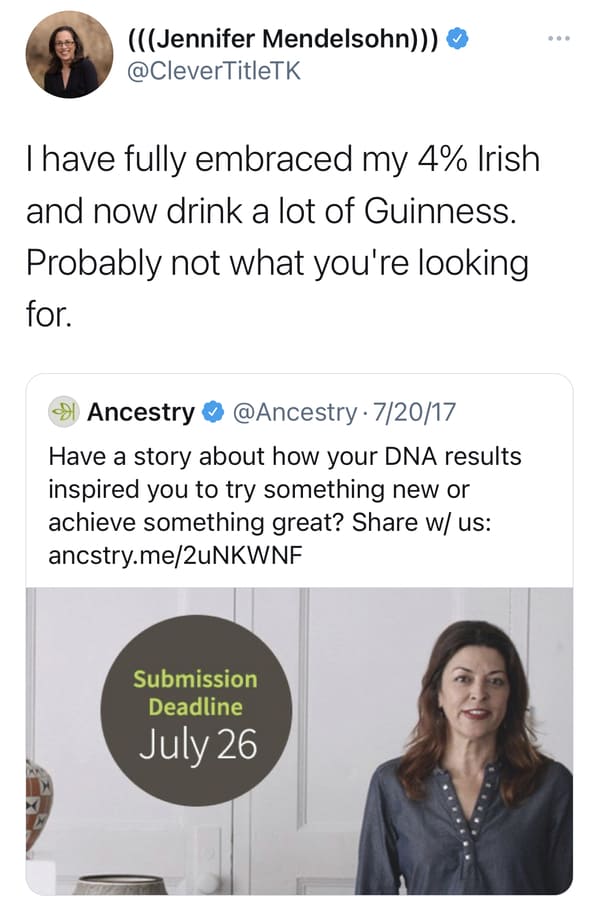 17.
Lauren's first pint of Guinness hahahahahhahahahaha pic.twitter.com/cL3y38GZ7d

— big bimbo (@Stephanieph3) March 11, 2020
18.

19.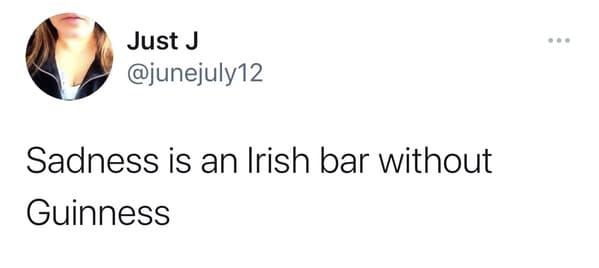 20.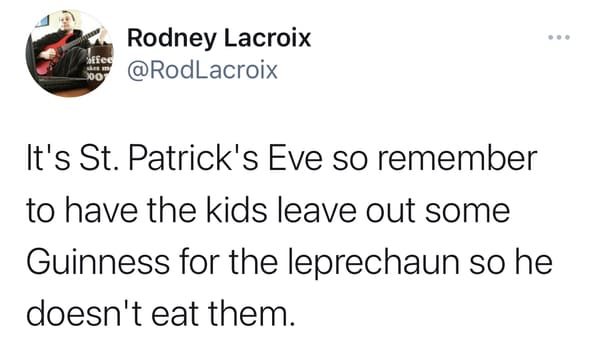 21.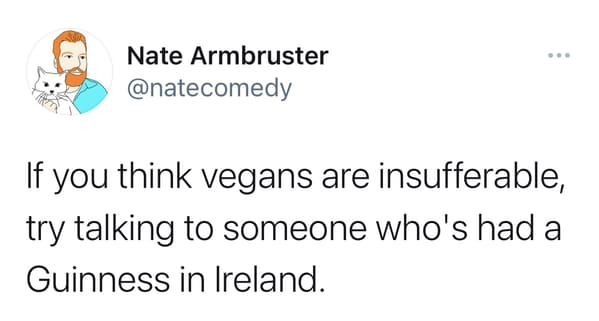 More funny tweets here.