Noah Verrier is a former art professor and full-time working artist. His paintings have recently gone viral on Twitter, and deservedly so. His subjects have included still life, portrait, landscape, and small daily paintings.
The paintings garnering hundreds of thousands of likes and shares on Twitter have exposed his sandwich art to a whole new audience. They're a great addition to any wall in my opinion. In addition to sandwiches, he has also painted all sorts of other food settings that look better than the actual thing in my opinion. Growing up, my grandparents had an oil painting of a bowl of fruit in their kitchen. Now, all I want is a grilled cheese oil painting by Noah Verrier.
We've collected some of our favorites from his Twitter account, but I suggest checking out more of his work on his website.
Follow Noah Verrier: Instagram | Twitter | Website
1.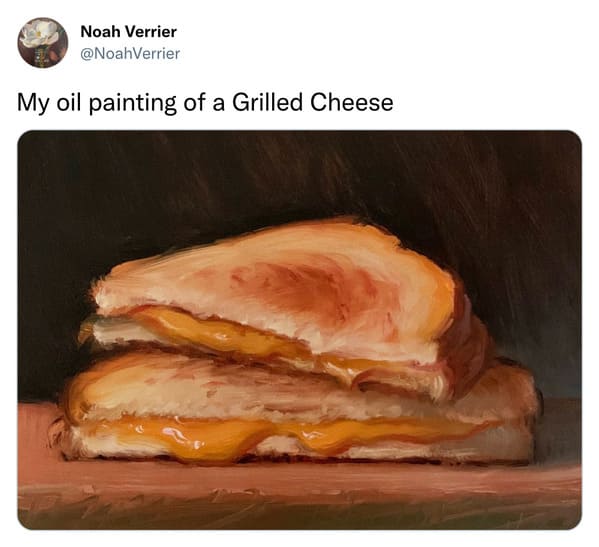 2.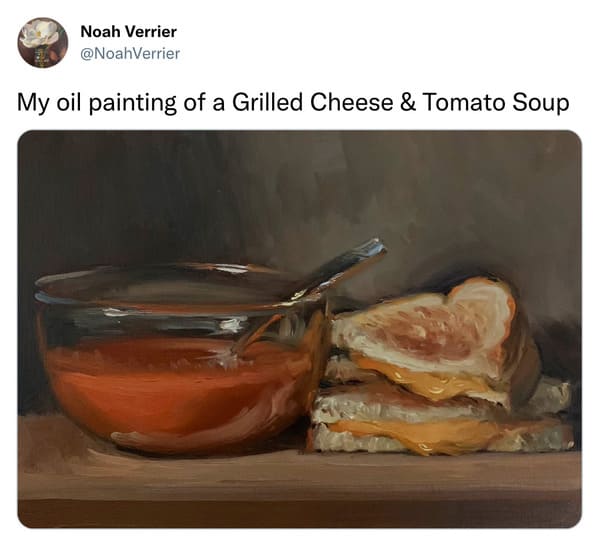 3.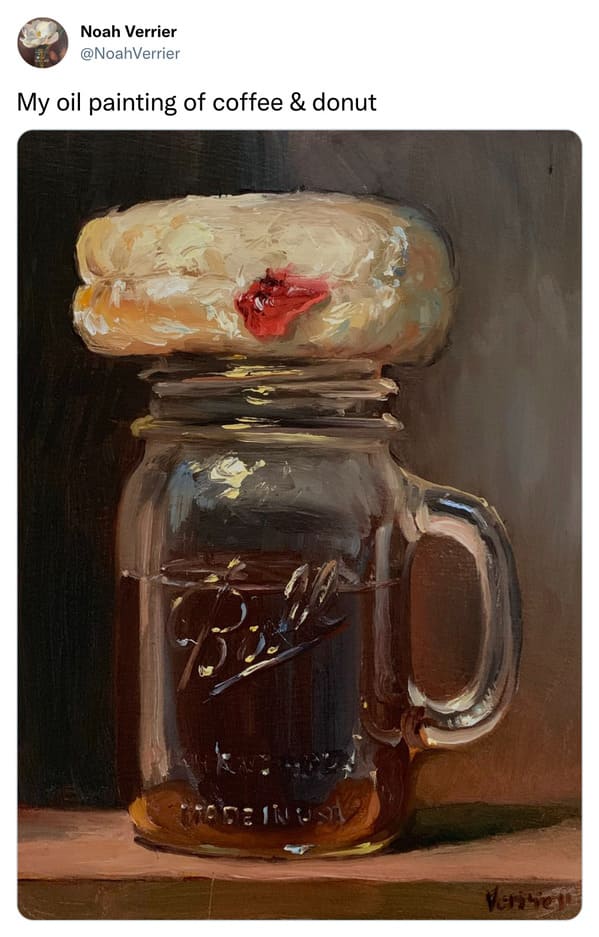 4.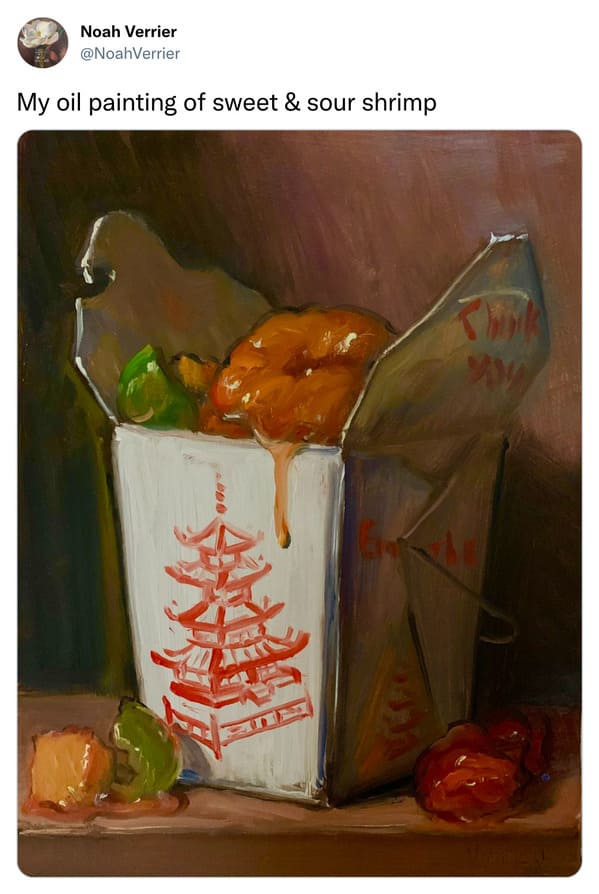 5.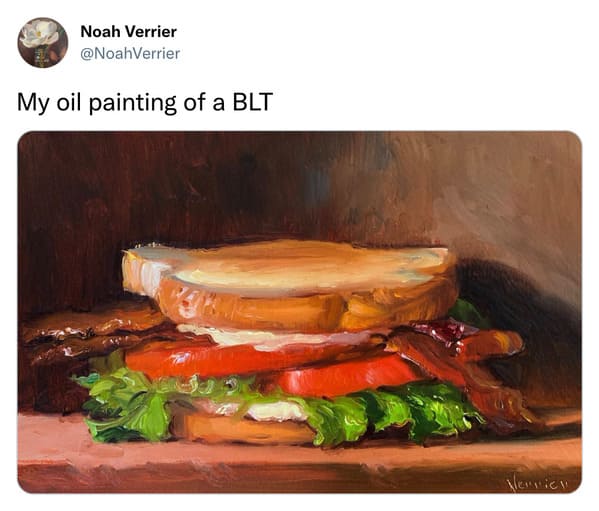 6.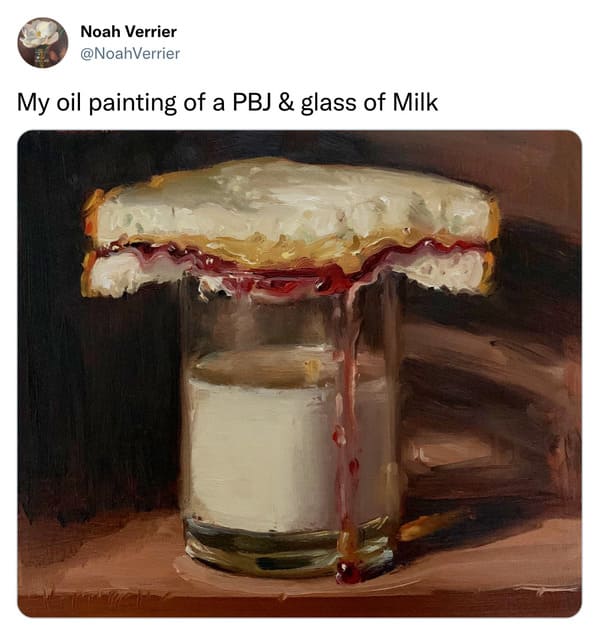 7.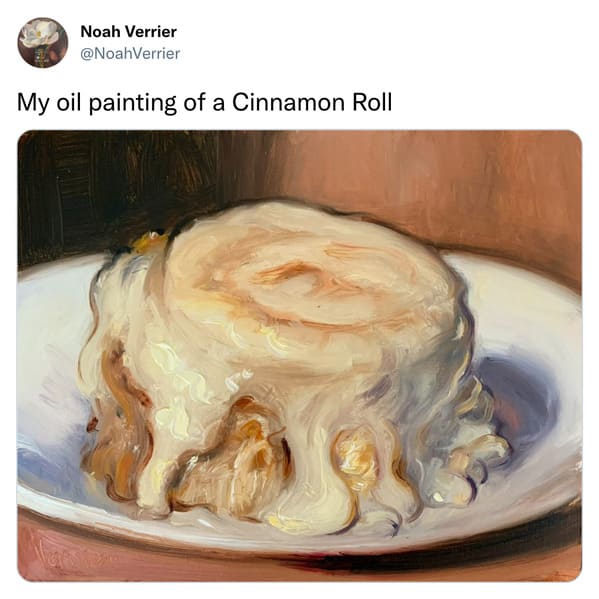 8.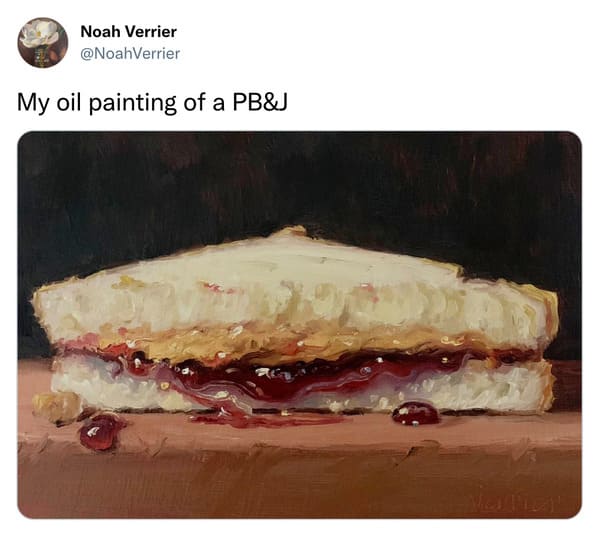 9.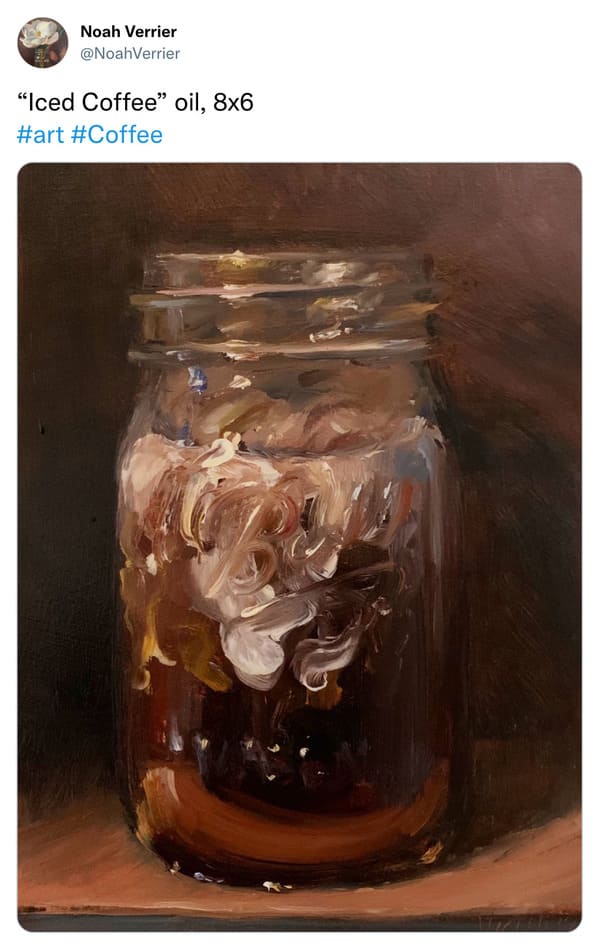 10.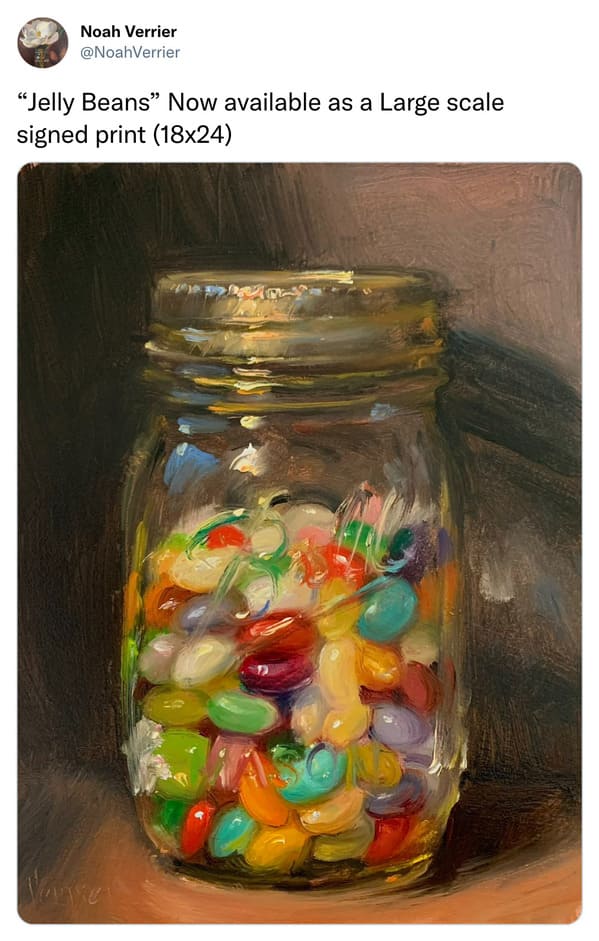 11.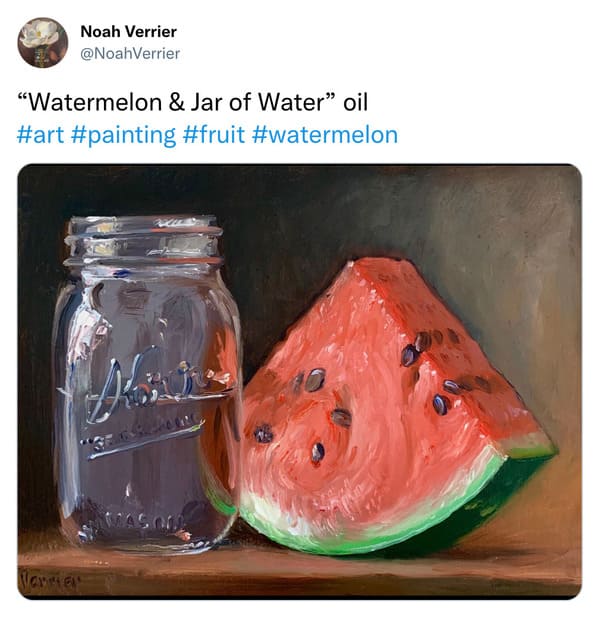 12.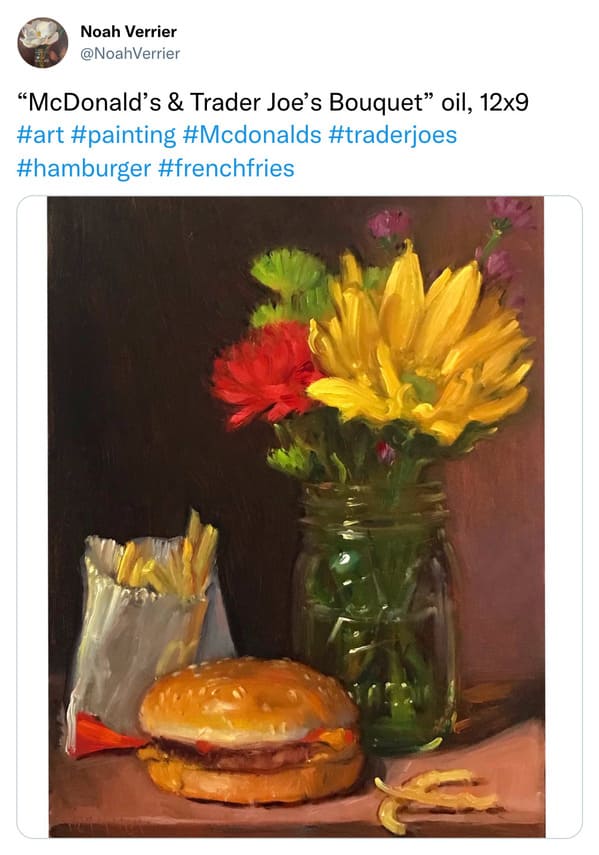 13.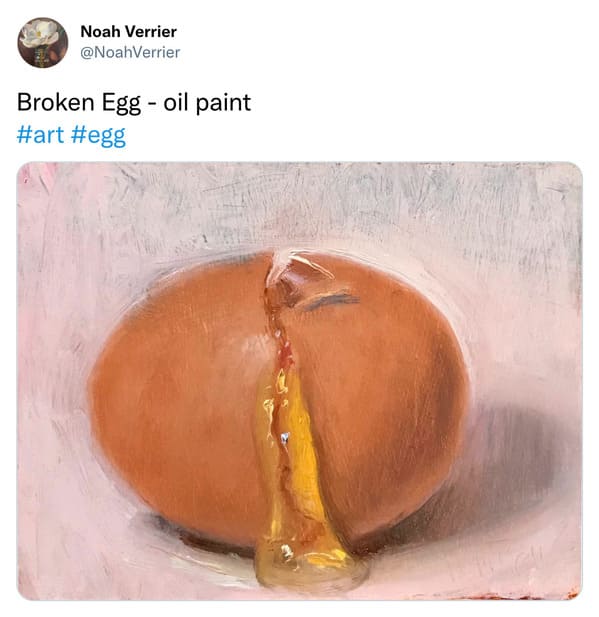 14.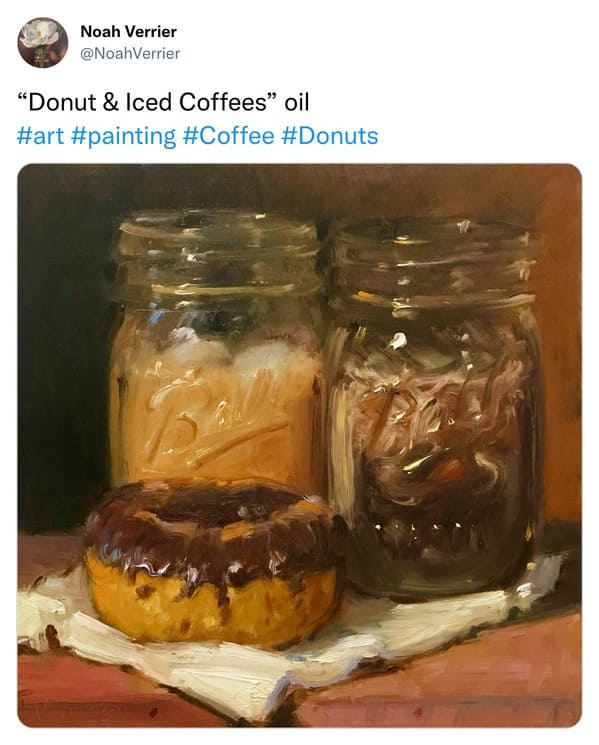 15.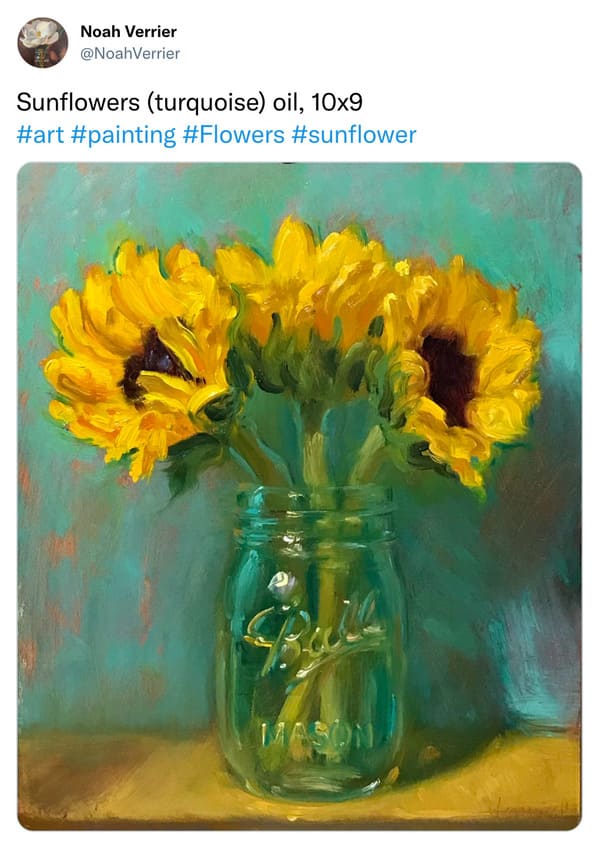 16.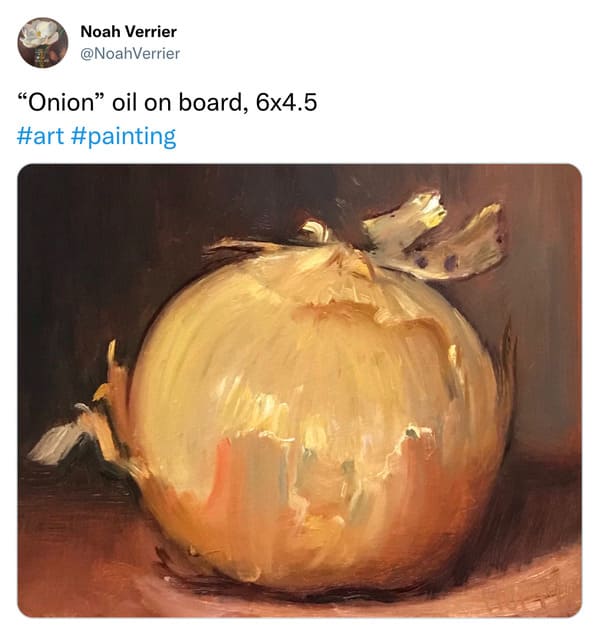 17.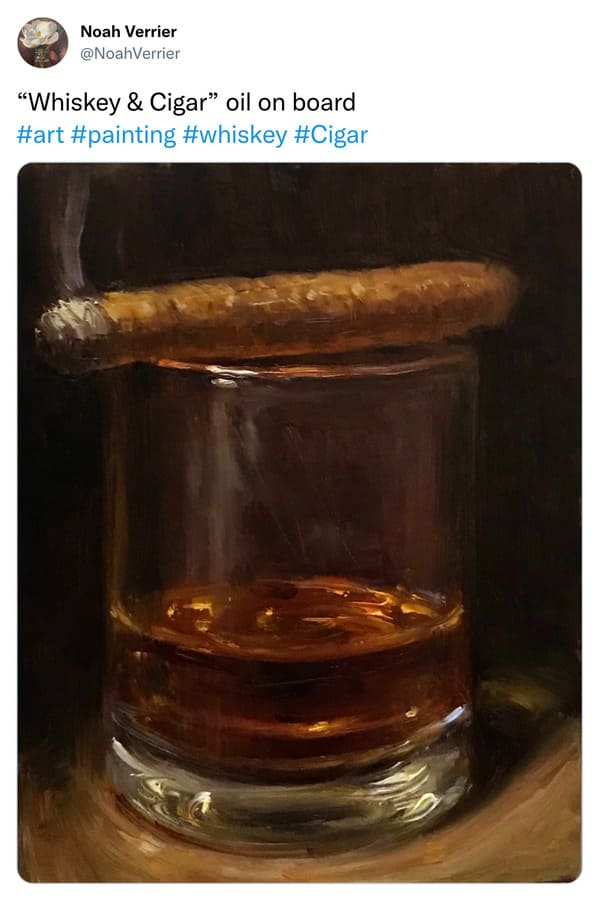 18.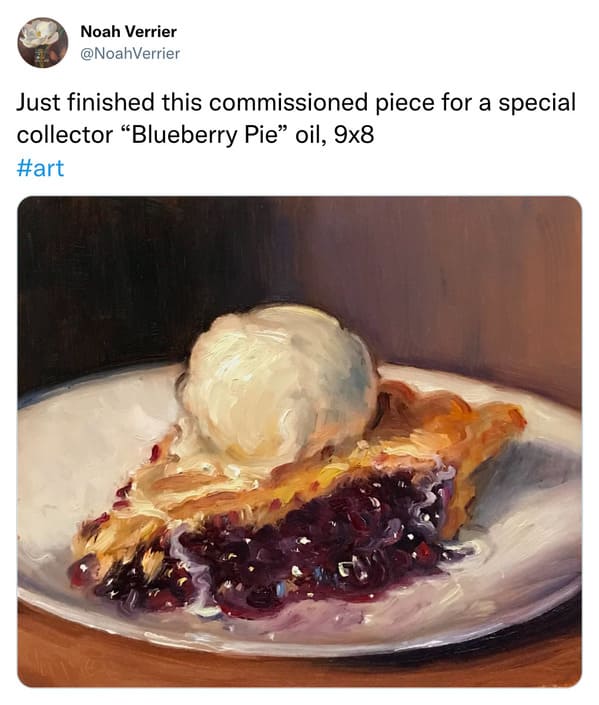 19.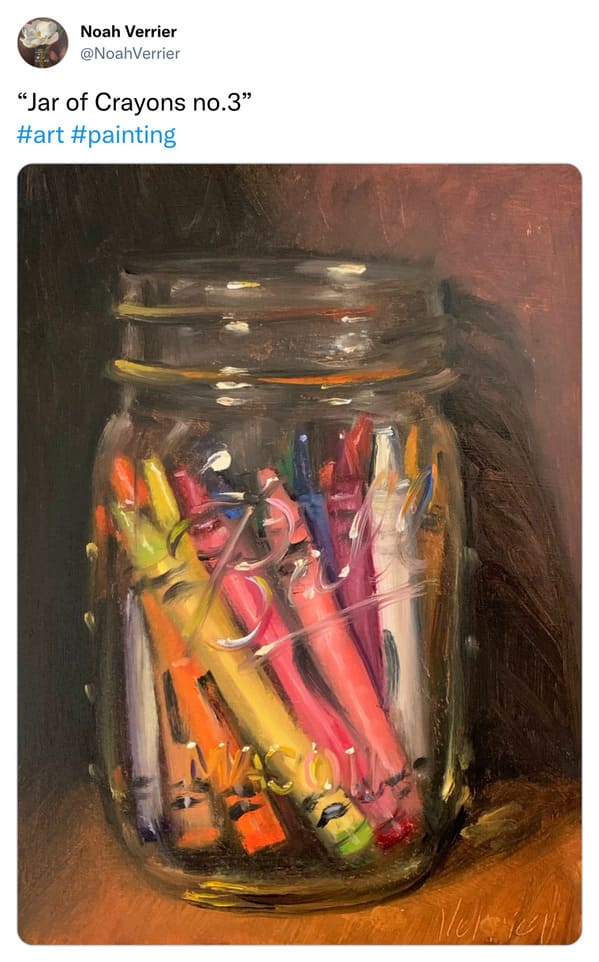 20.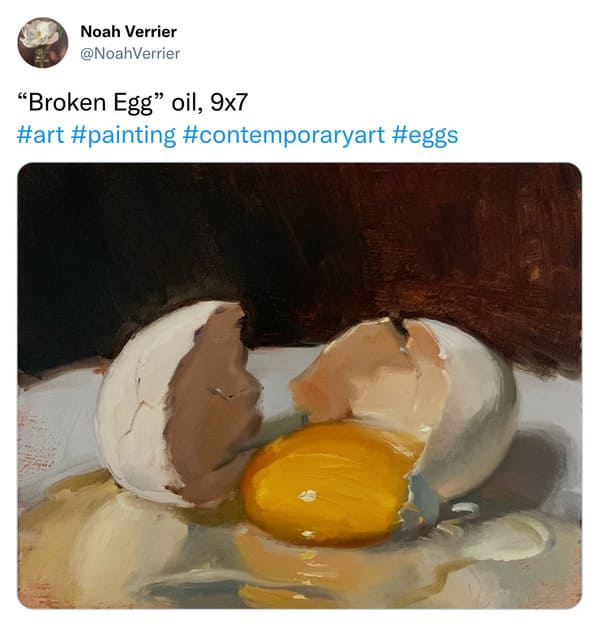 21.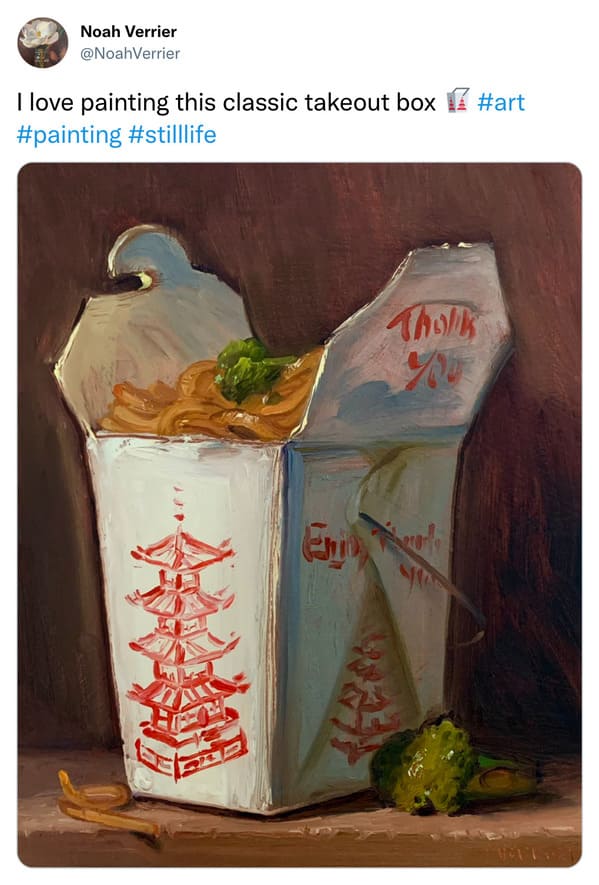 Read also: Using AI, Artist Creates Portraits Of U.S. Presidents As Professional Wrestlers (46 Pics)