Gwyneth Paltrow's ski collision court case has sparked the latest memes as the trial began in Utah.
Why is Gwyneth Paltrow on trial (and why is it not for promoting her vagina candles?
If you're not familiar with the case, a retired doctor is suing the Oscar-winning actress for $300,000 in damages, claiming she caused him severe injuries, of which one includes "not being able to enjoy wine tastings" anymore.
Paltrow, GOOP founder and vagina candle enthusiast, is counter-suing, alleging the crash was the doctor's fault, and is claiming $1 plus her legal fees. One photo from the trial, in particular, has surfaced on social media, prompting some pretty funny memes and tweets, but all around the internet is having a good time making fun of pretty much everything about this absurd use of the legal system
Here are some of the funniest Gwyneth Paltrow ski trial memes making the rounds.
---
1.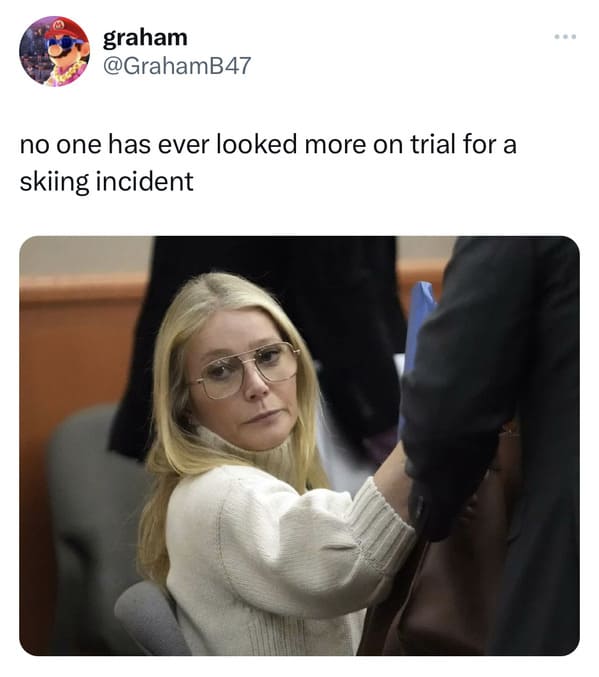 2.

3.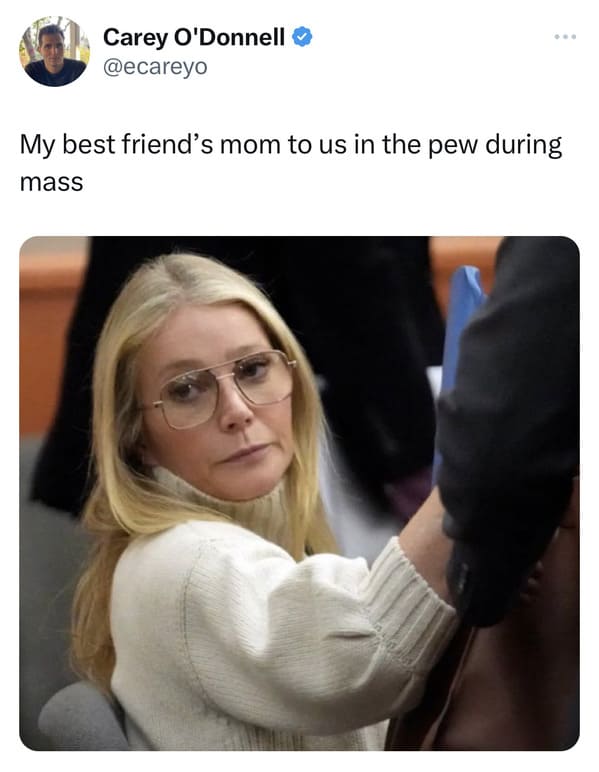 4.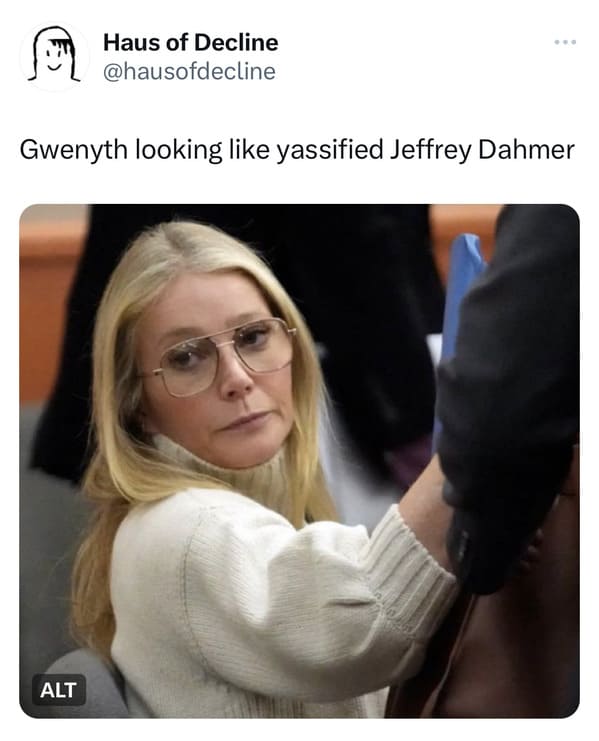 5.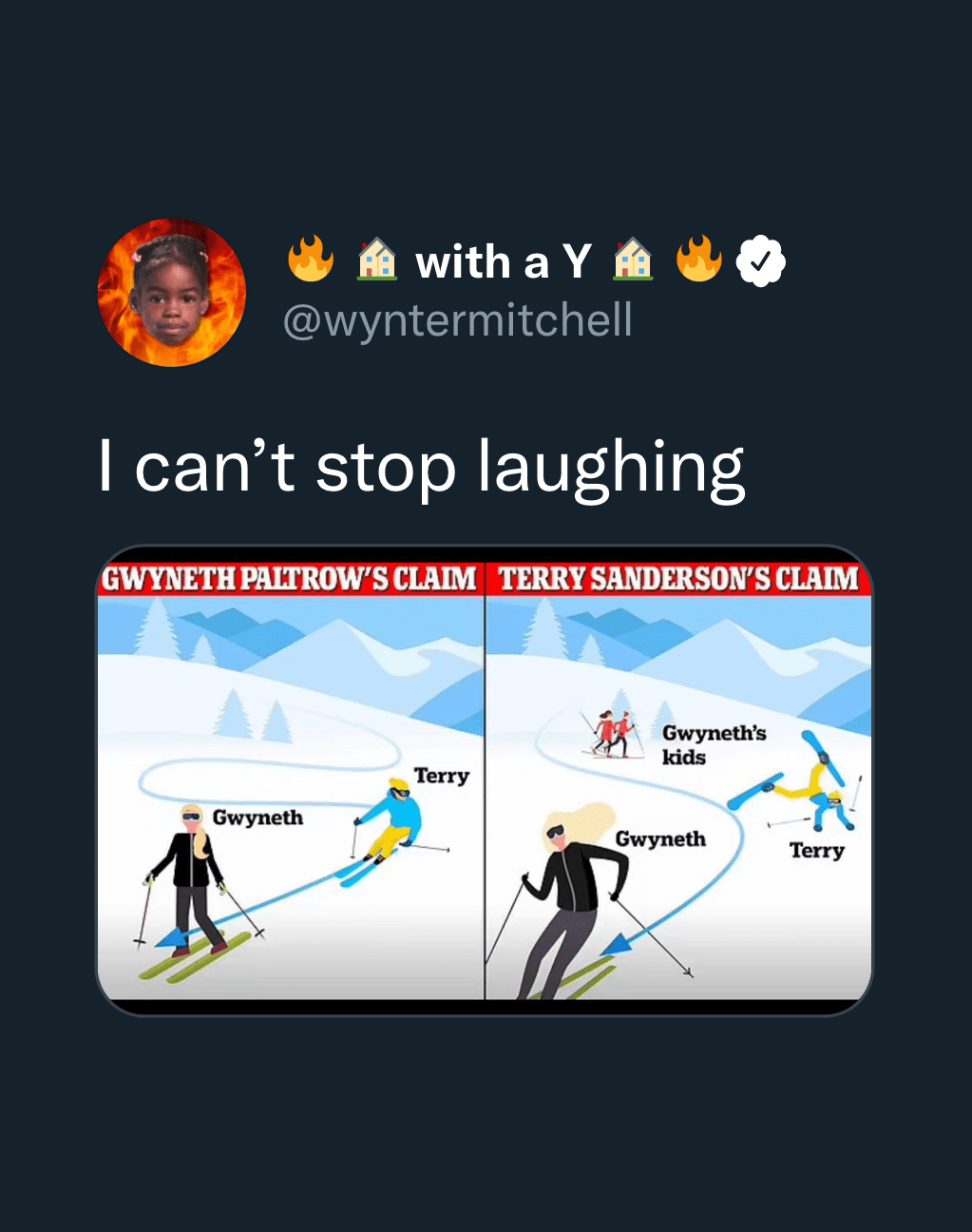 6.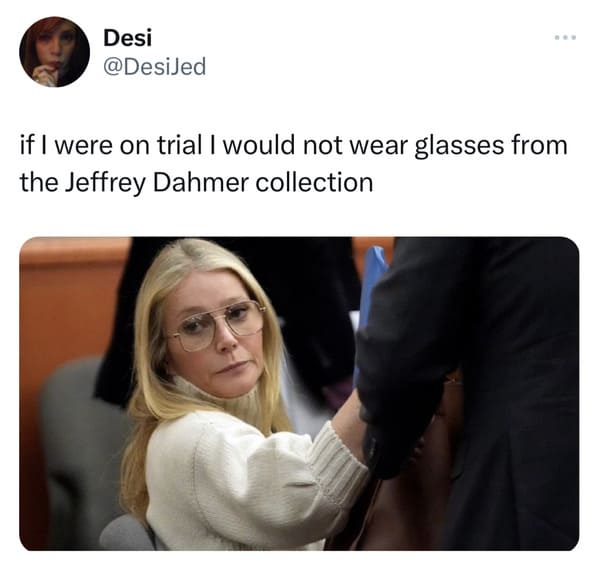 7.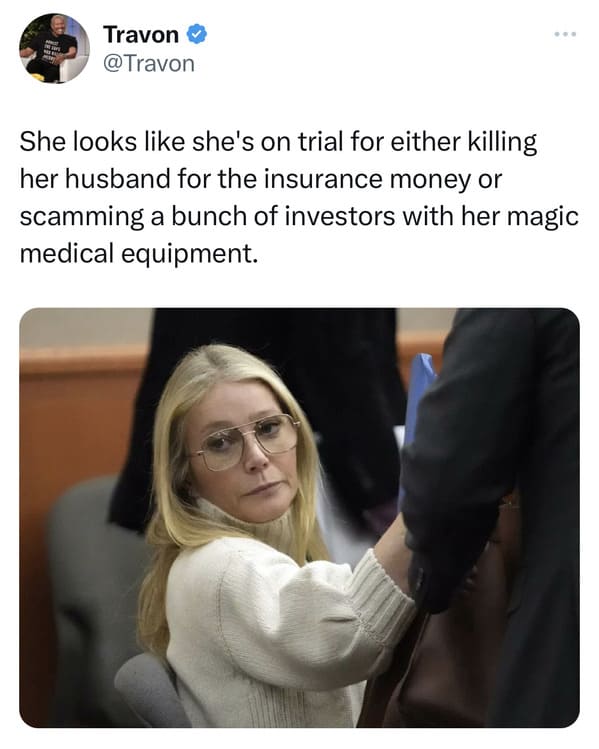 8.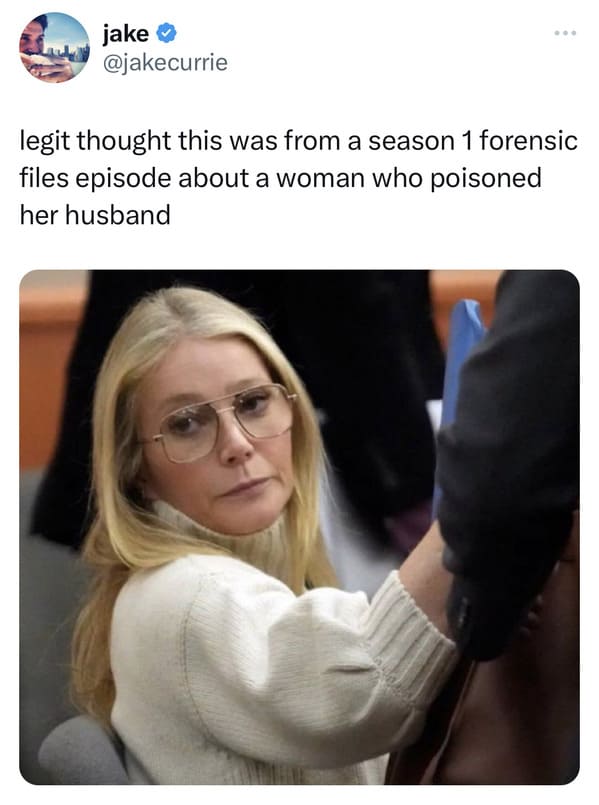 9.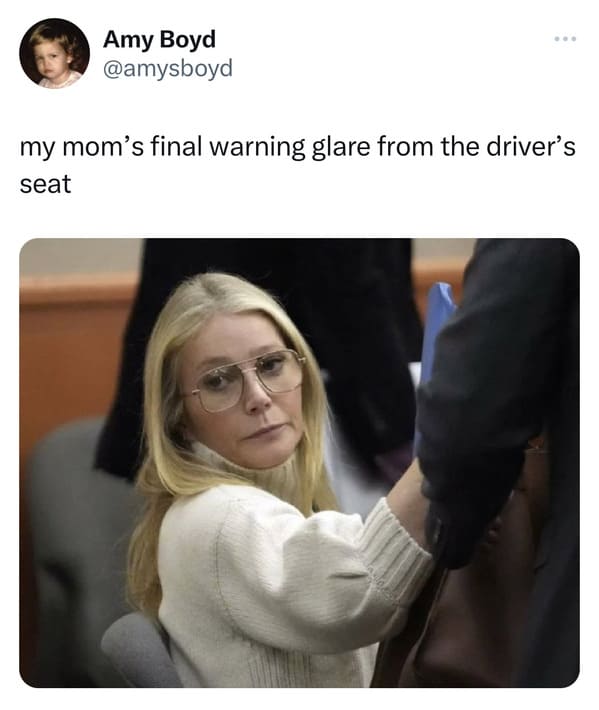 10.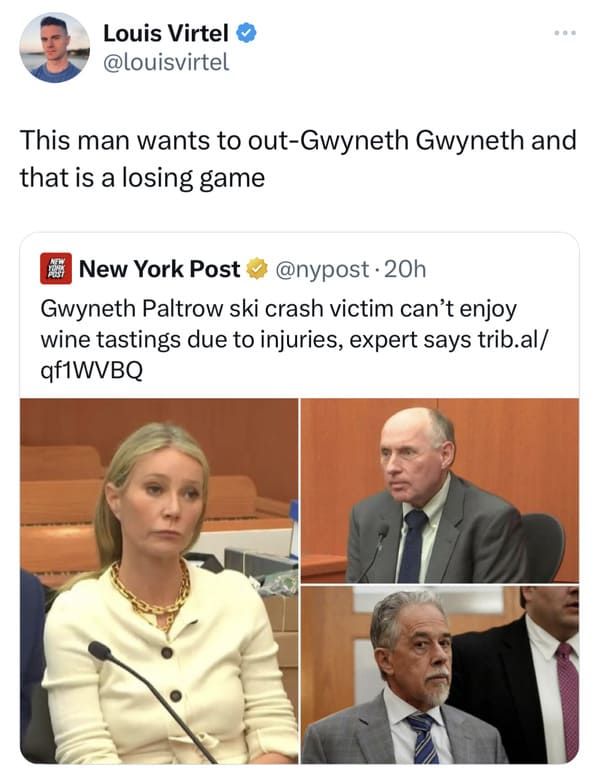 11.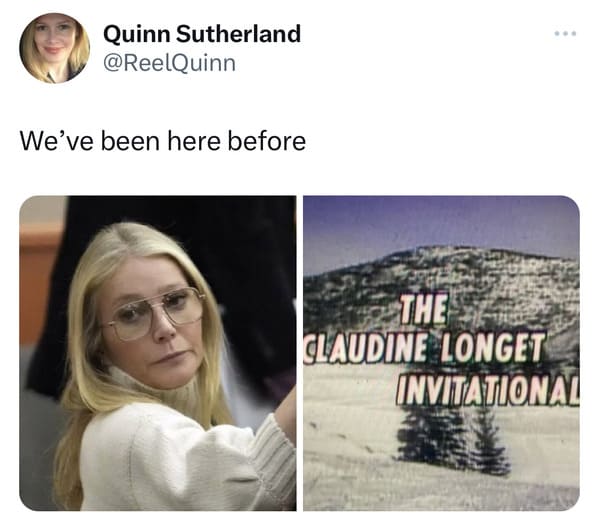 12.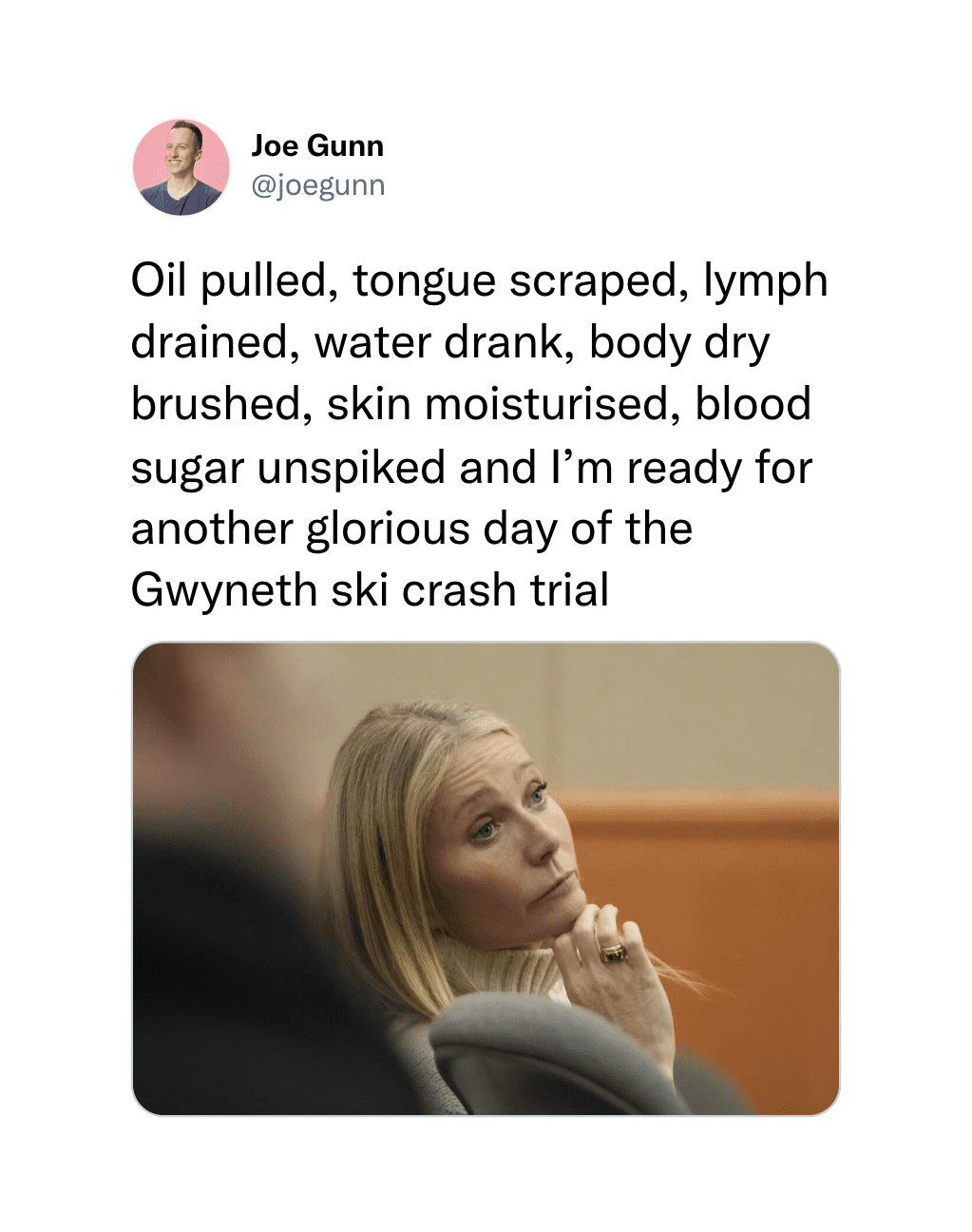 13.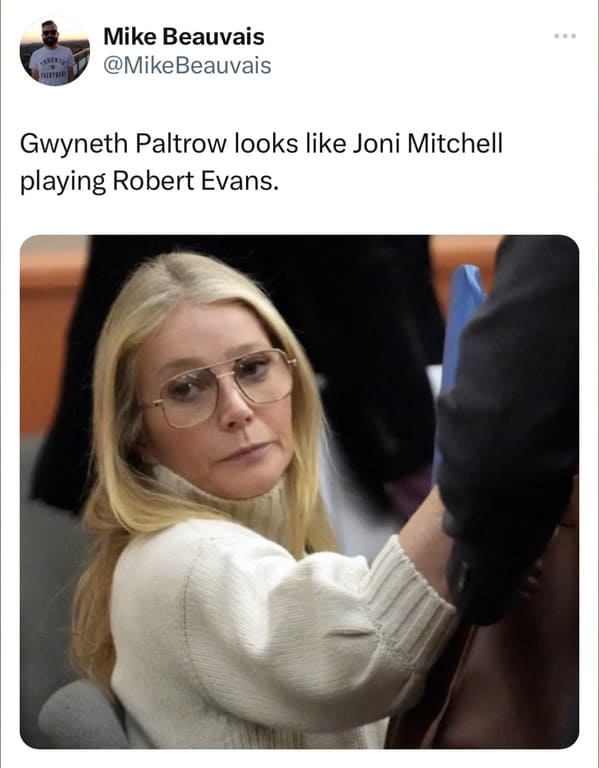 14.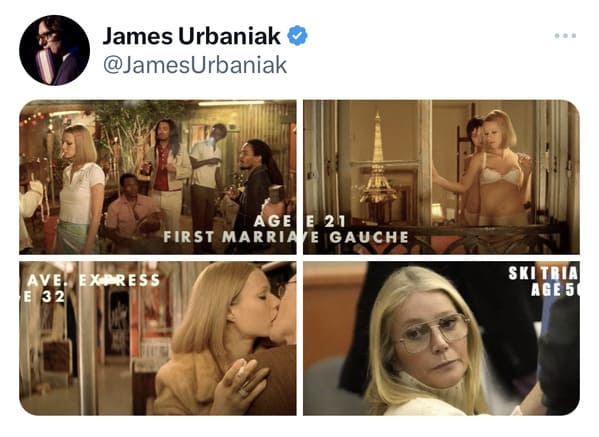 15.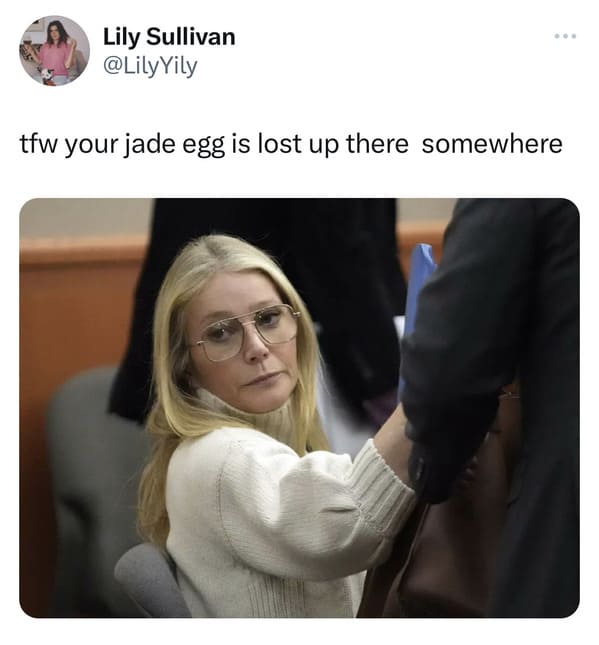 16.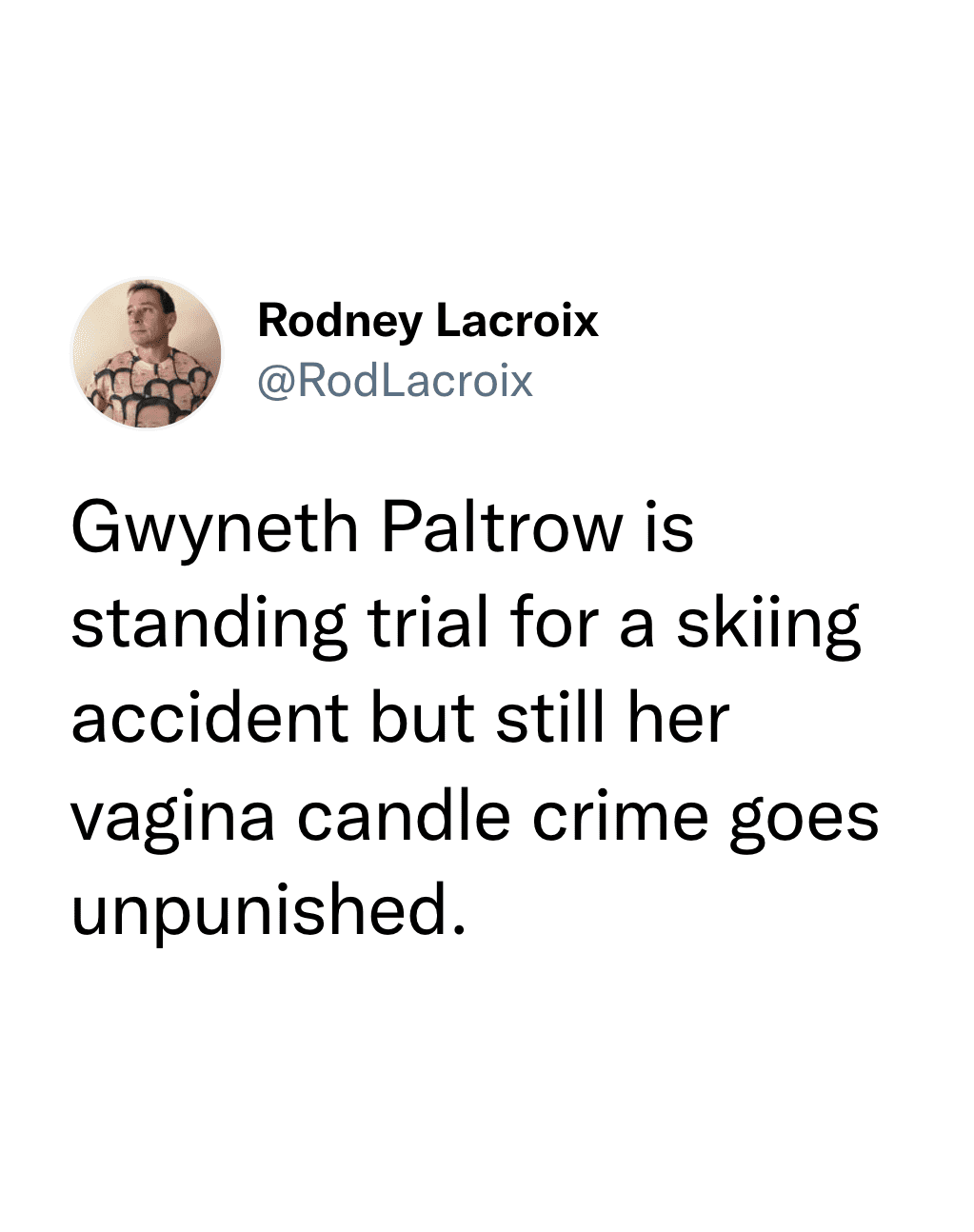 17.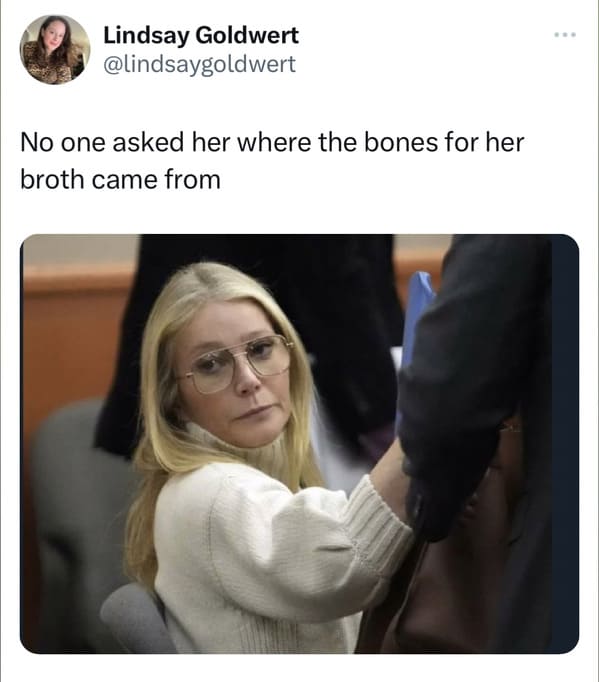 18.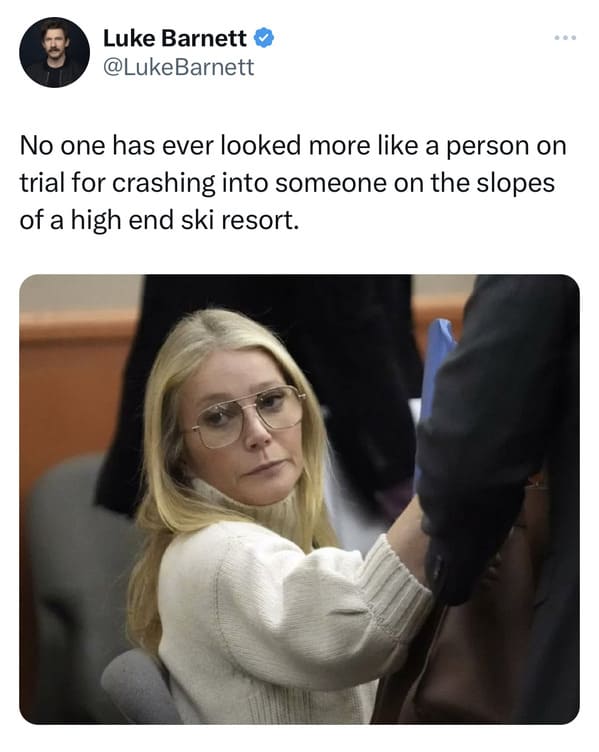 19.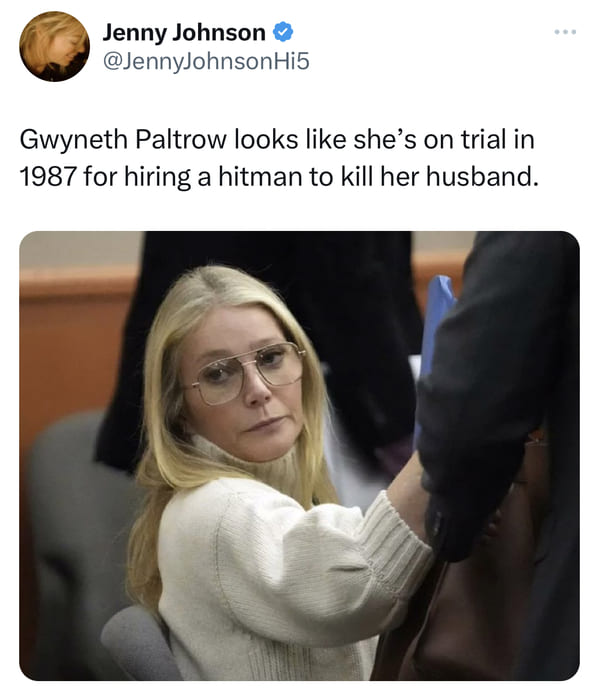 20.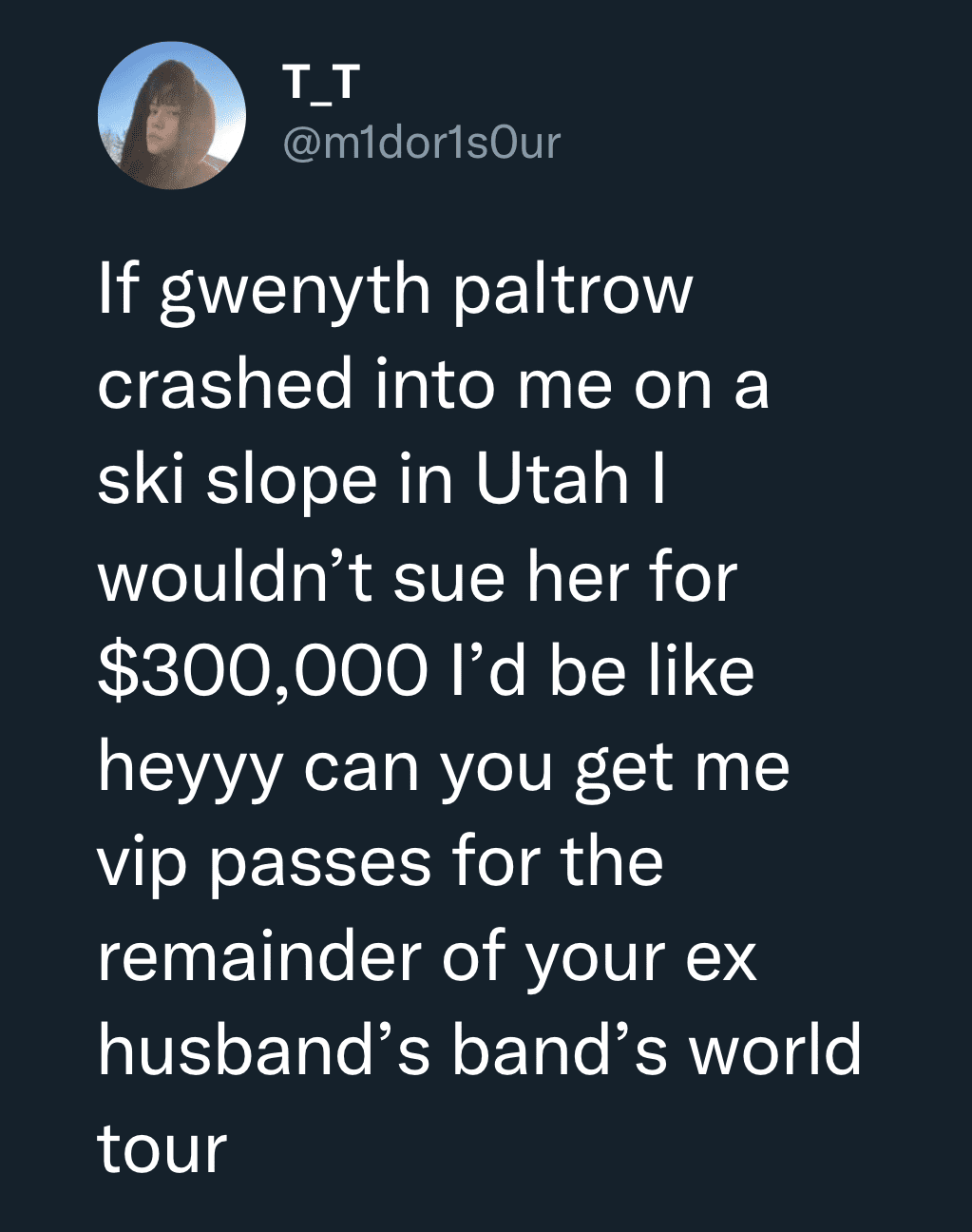 Read also: 14 Of The Funniest Celebrity Interview Moments Of The Week