I'm sure being a UPS driver can be a stressful job. The traffic. The time crunch. The physicality. But it also has its perks. Like all of the dogs you get to meet along the way.
That's what makes this page so special. Not only is it wholesome that these drivers love meeting different dogs along their routes, but they are kind enough to take pictures and post them in a Facebook group for everyone to enjoy. I didn't know this page even existed 10 minutes ago and now I don't know how I'd live without it.
1. "Hey, we want a treat…

💕" – Olympia, Wa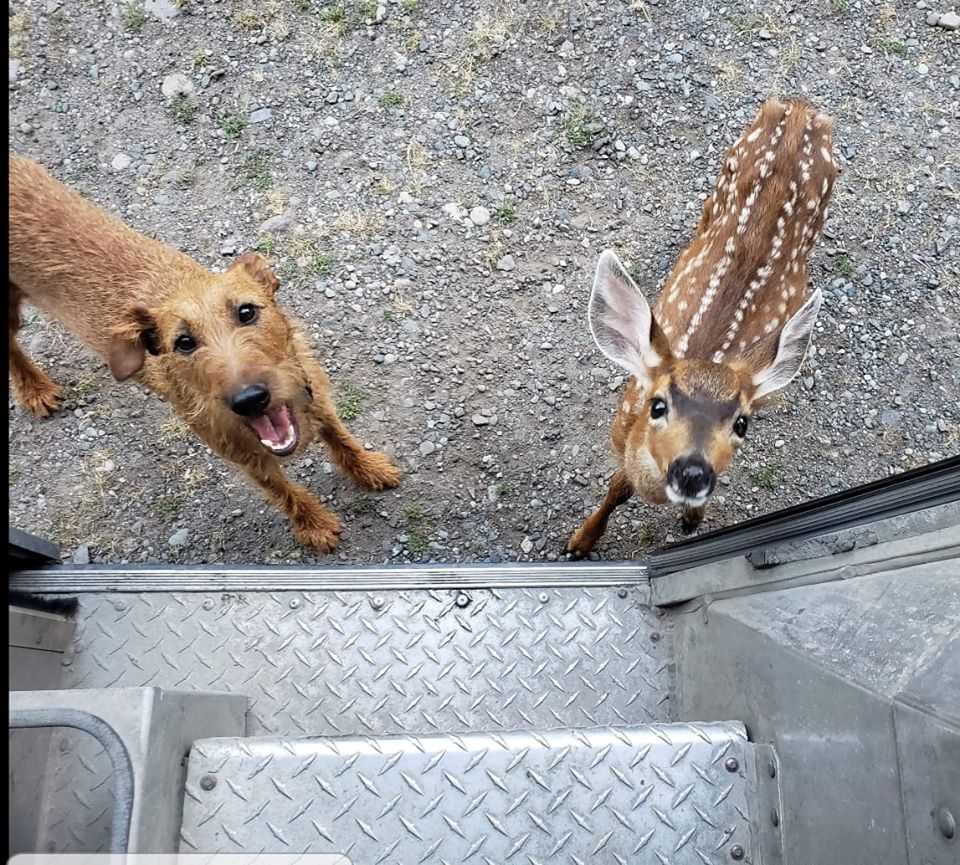 2. "Yeti likes when Dave comes to visit always gets a biscuit…" – Windsor, Pa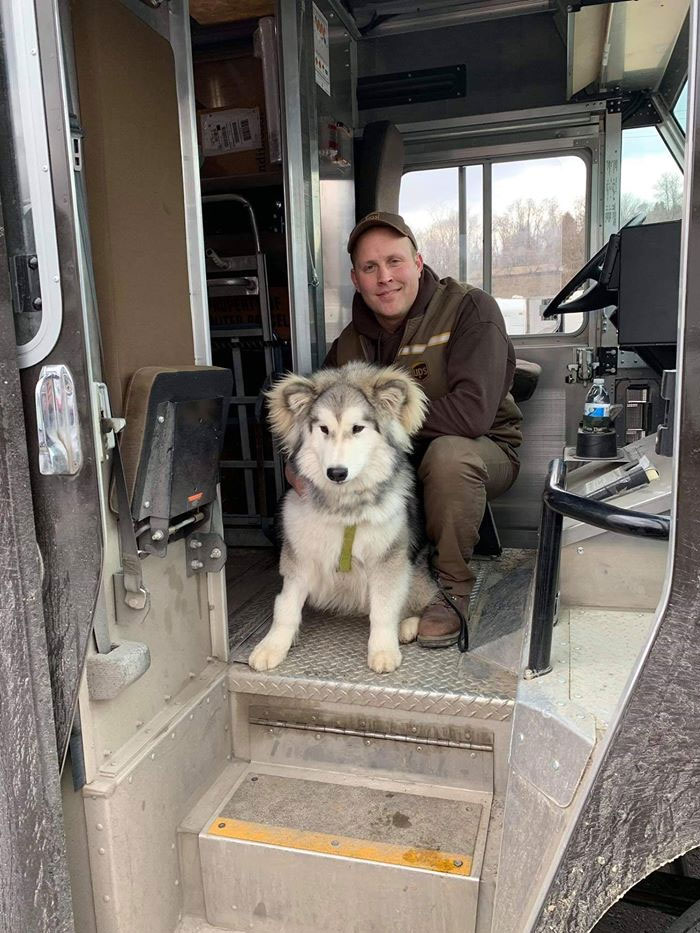 3. Special delivery.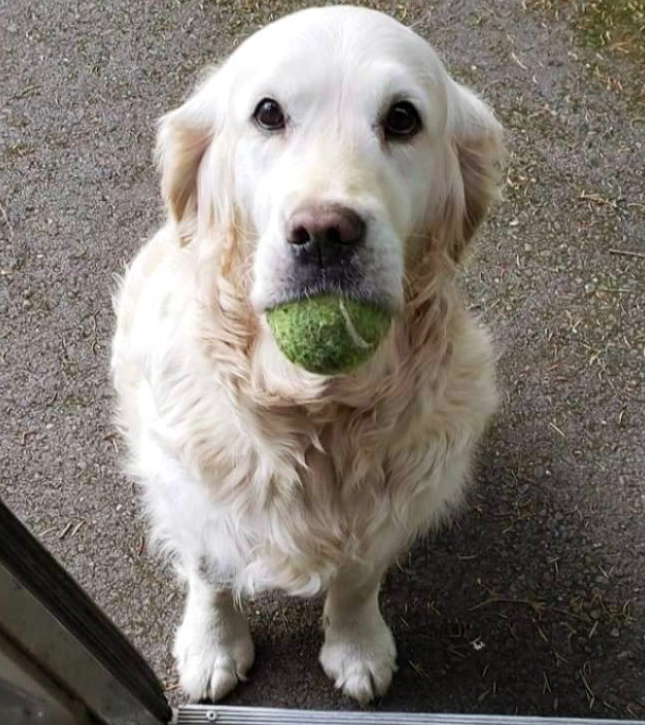 4. "Where is my package???"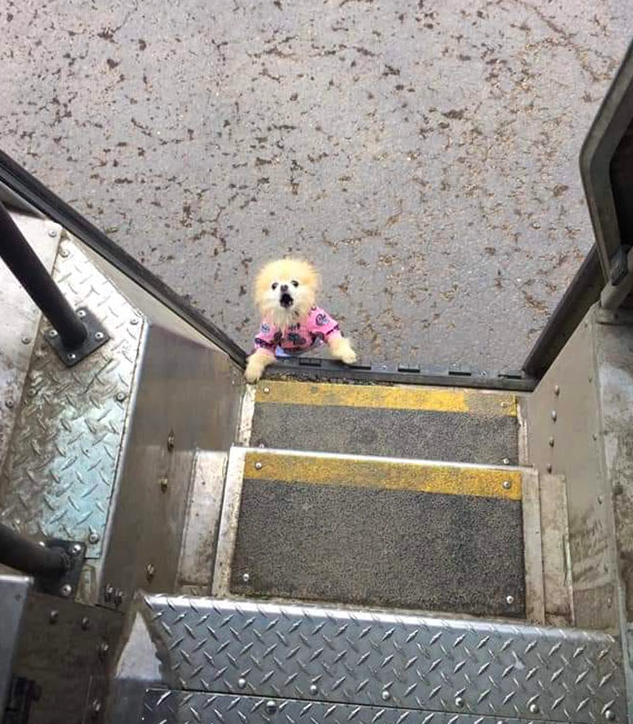 5. "She loves being carried by the UPS man and snuggled up." – Louisville, Kentucky (Not a dog but I'll allow it)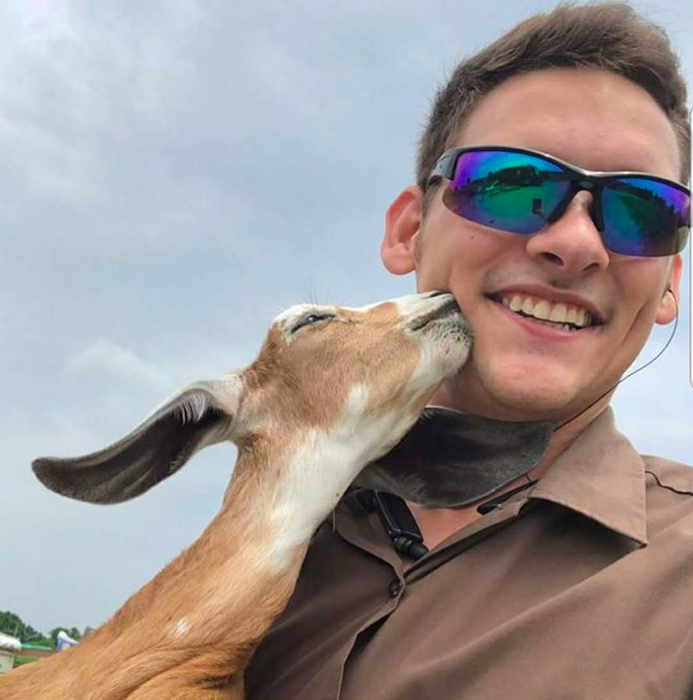 6. Find someone who looks at you like this.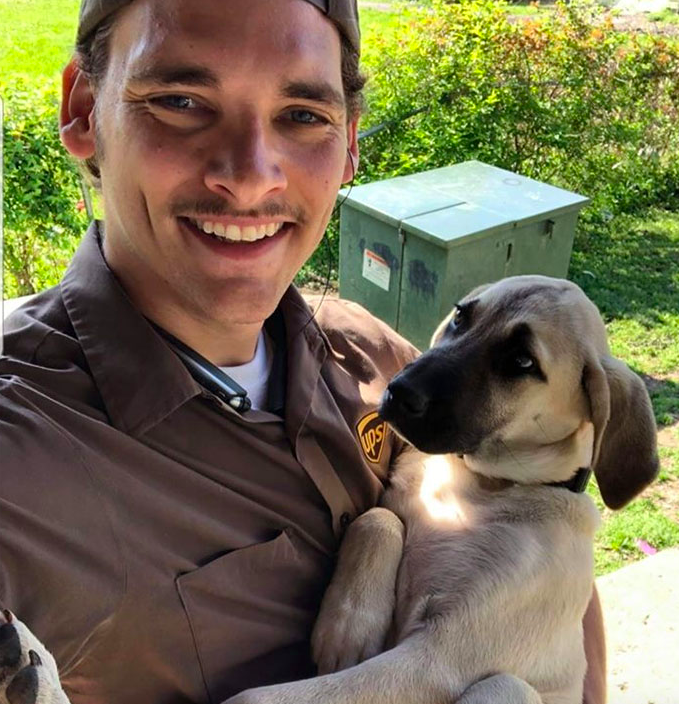 7. Those eyes.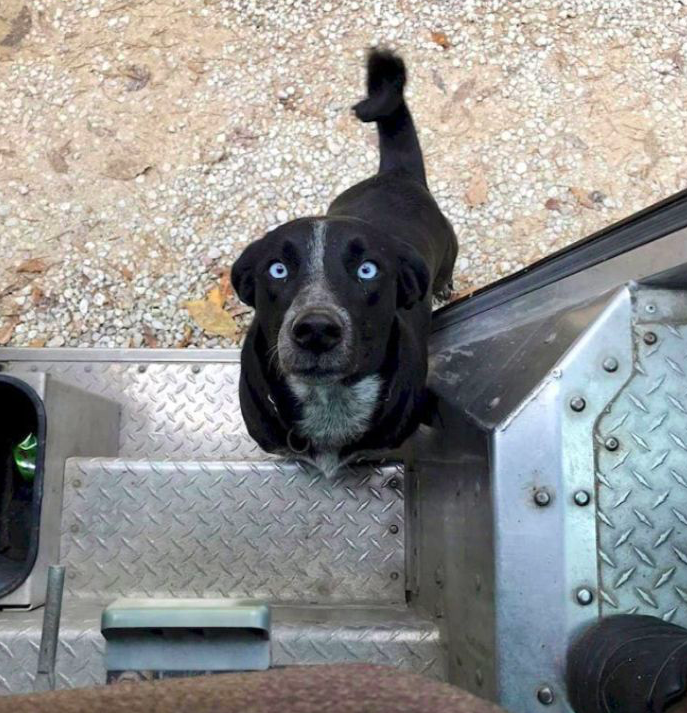 8. "Me and my buddy Kai!" – Burlington, Wisconsin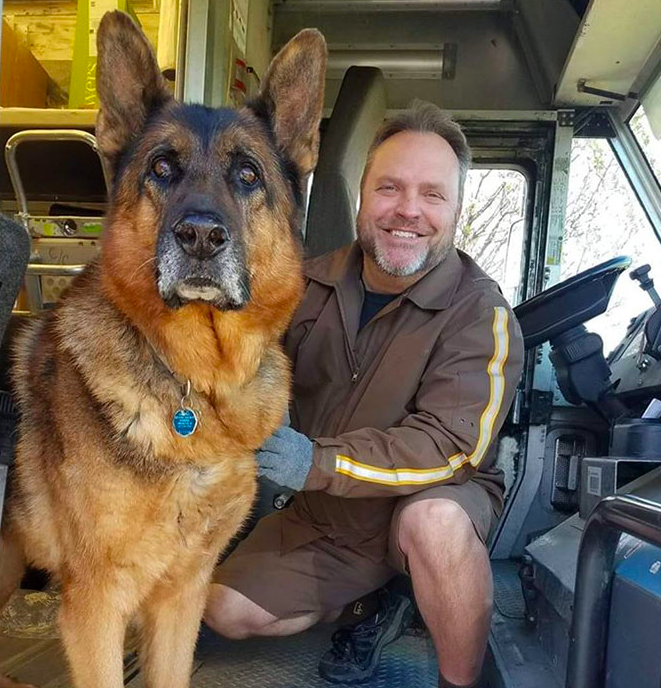 9. "Smiling because it's Friday!" – Goldsboro, NC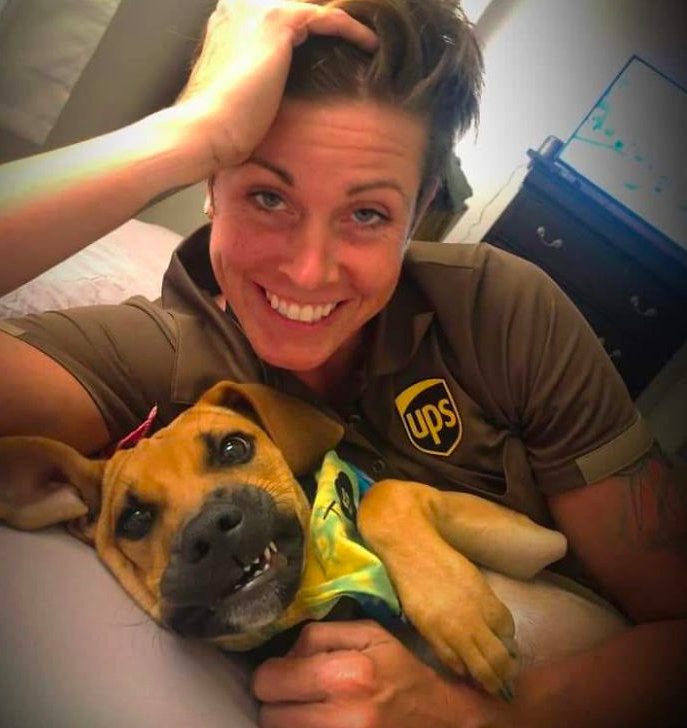 10. "Rudy is blind as a bat, but that doesn't stop him from following the sound of my truck until I feed him!" – Saint Joseph, Michigan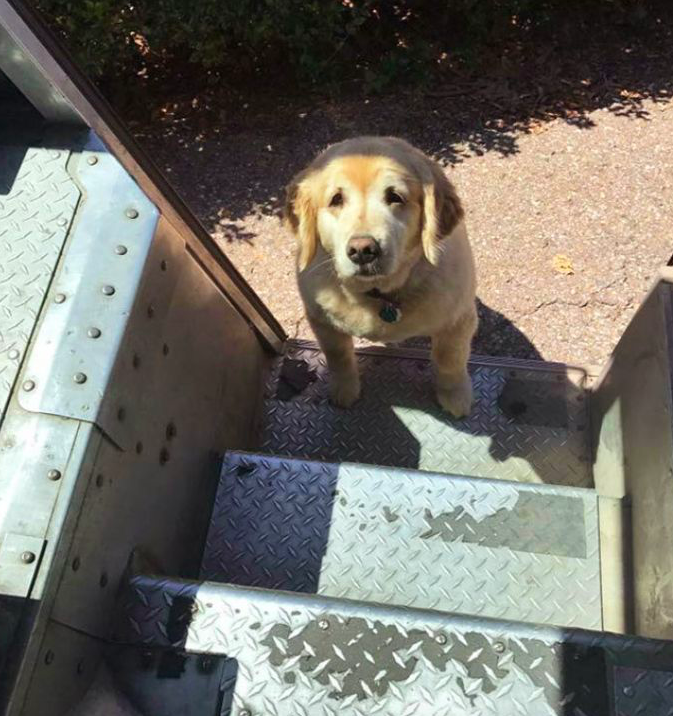 11. "I stopped my truck and before I knew it, I had a helper." – Sugarland, Texas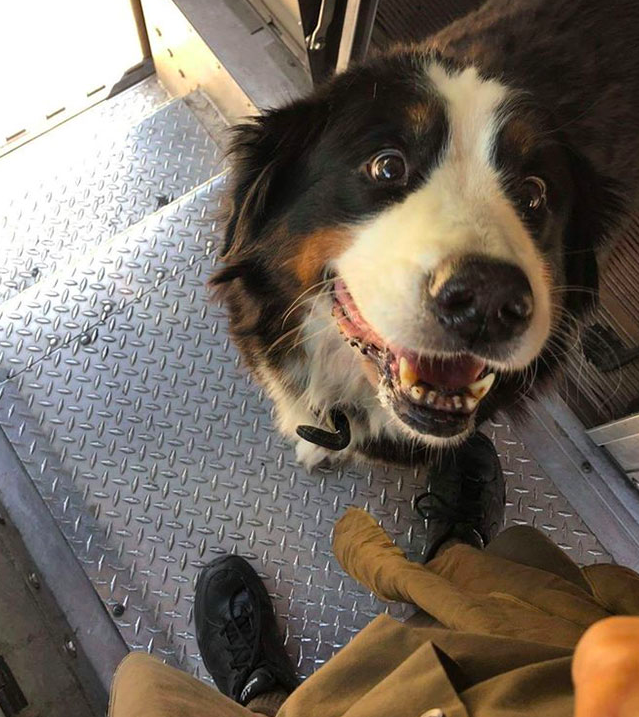 12. "Attack dog." Camp Pendleton, California.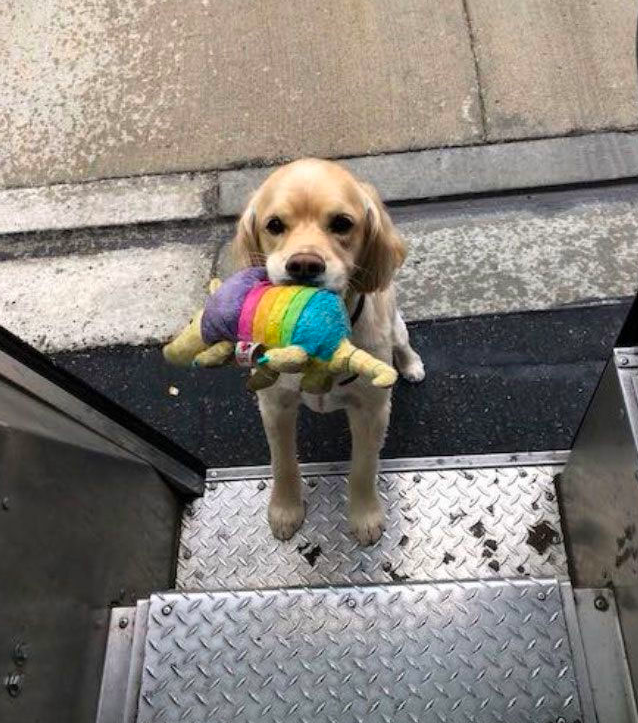 13. "8 corgis decided to greet my UPS husband looking for treats and attention." – Keene, New Hampshire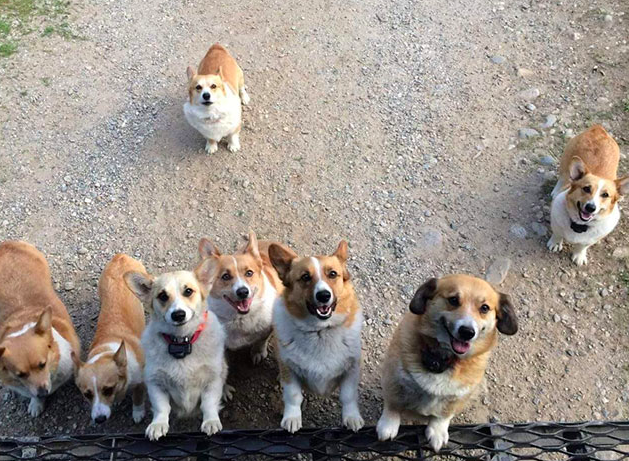 14. "To: Charlie, our friendly neighborhood UPS guy – From: Jade and Jasper, to share with all the doggos on your route." – Jonesborough, TN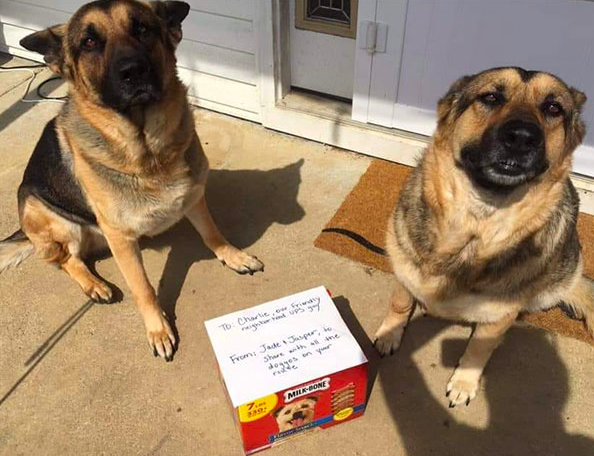 15. "Our delivery guy meeting our newest member of the family today." – Central Illinois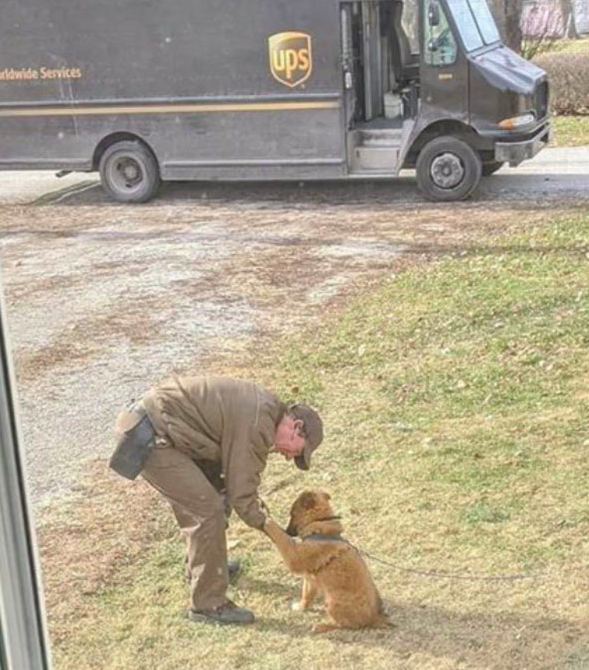 16. "Here's Bill, one of the dogs I see on my route everyday!" – Louisville, KY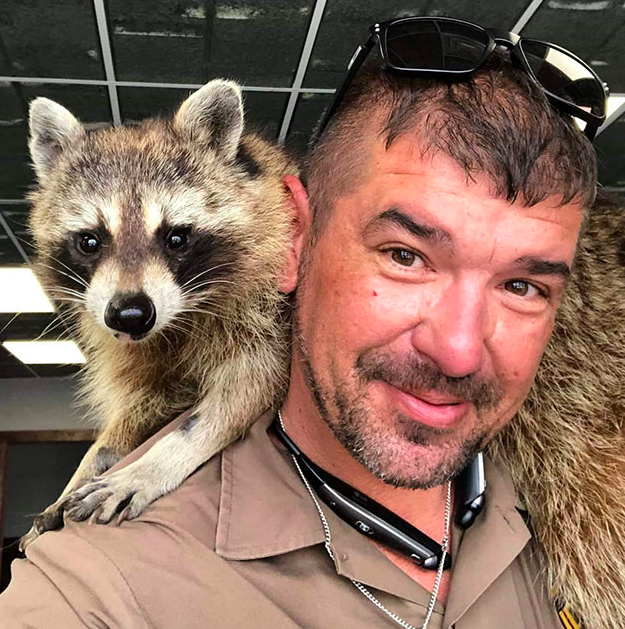 17. Champ is a distemper survivor, he uses a special quad wheelchair. He wanted to meet the big brown beast, which he thinks is his own personal goodies truck! Champ is my foster boy who is looking for his forever home. He is available with Shenandoah Shepherd Rescue in Virginia.

💕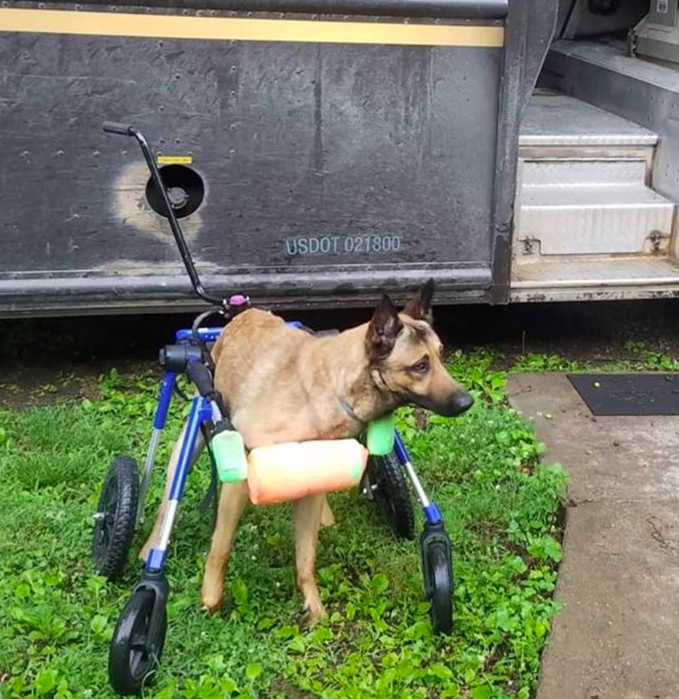 18. "Sometimes "ewe" don't know who's coming into your truck. This is Elsa. She's a house dog. I dare you to tell her otherwise!!! Her human told me to see if she'd like puppy treats. She did! He was impressed." – West Central Minnesota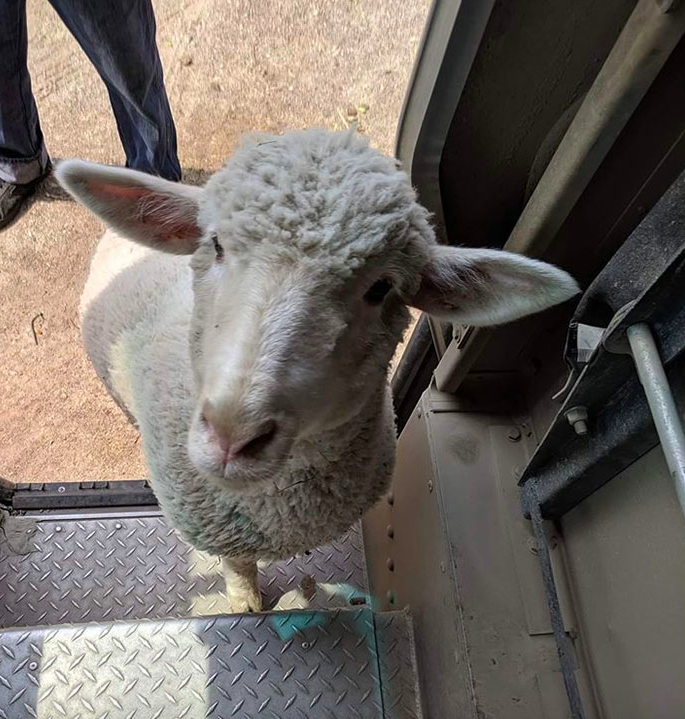 19. "This dog has had a few too many treats." – Central City, Nebraska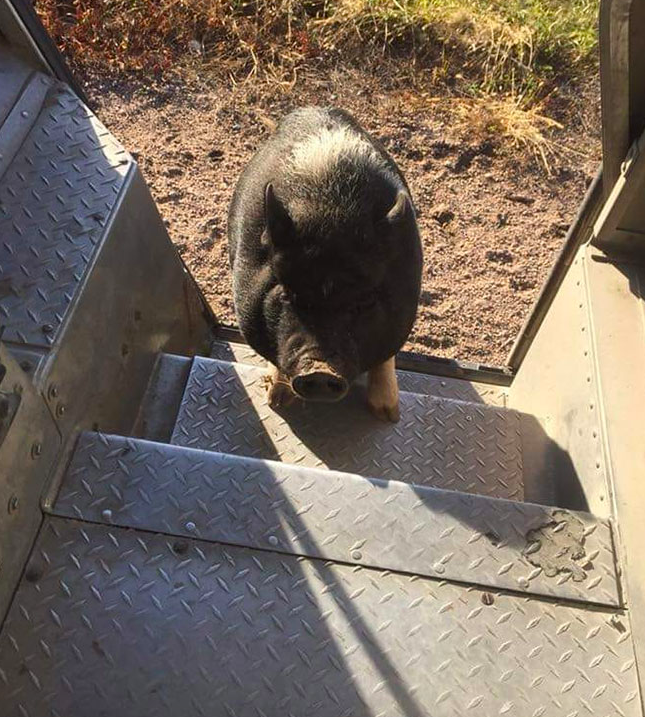 20. How about a ridealong.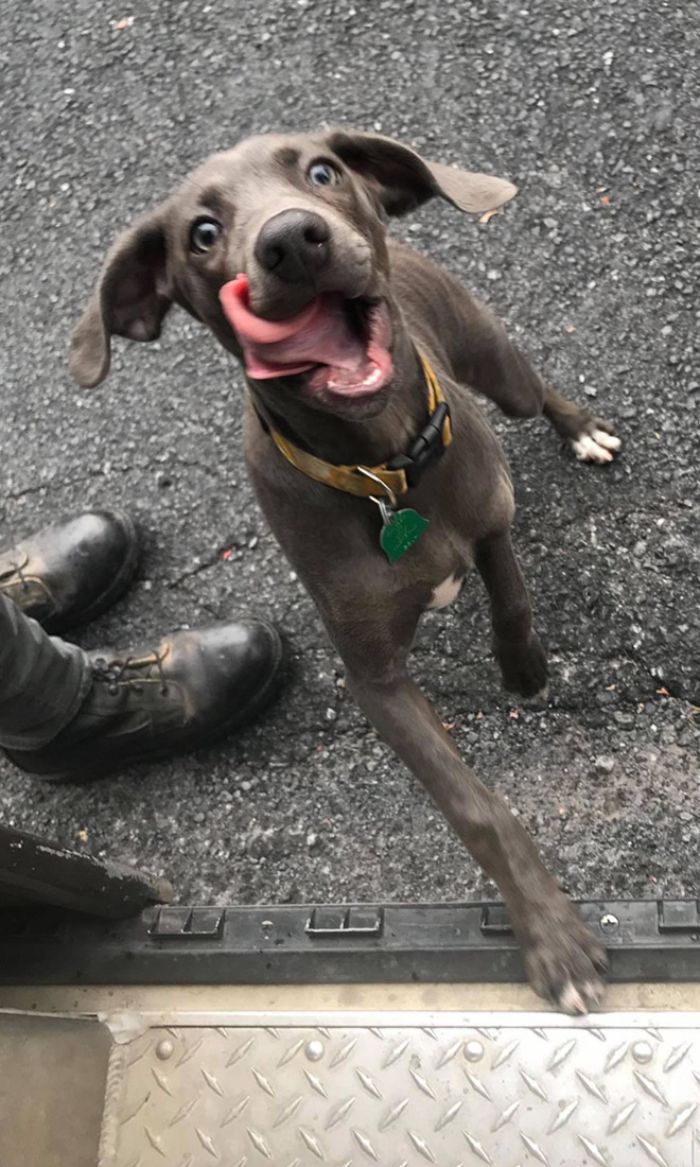 21. "Any Bark Boxes up there?" – Paducah, KY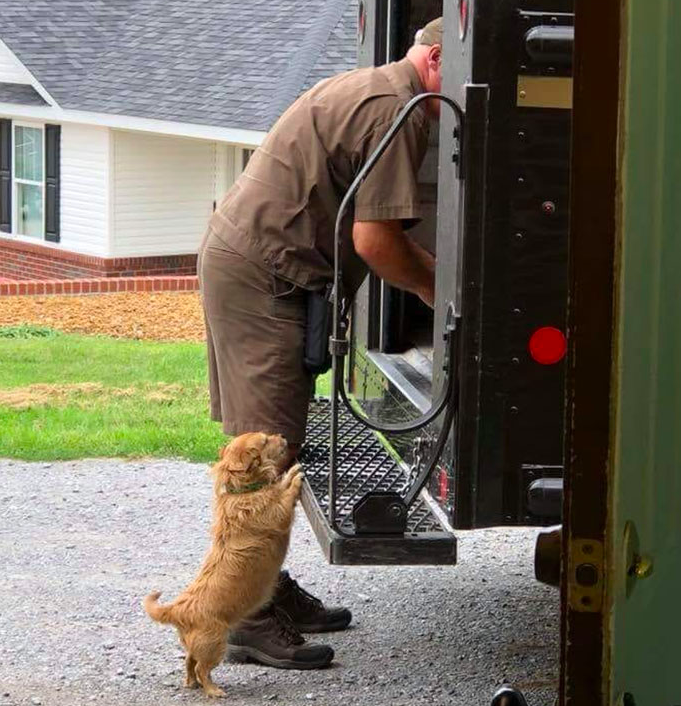 22. "Best employee goes to Mr. Bentley." –  Bozeman, Montana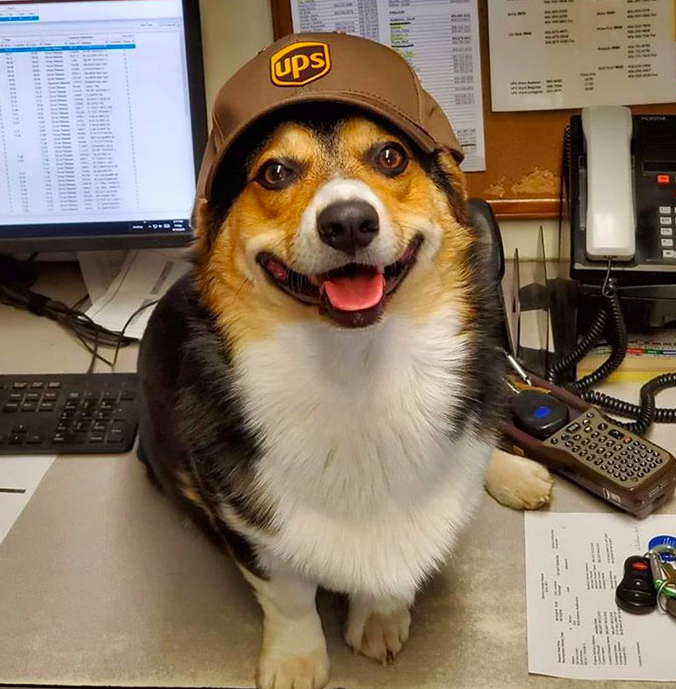 23. Good times were had.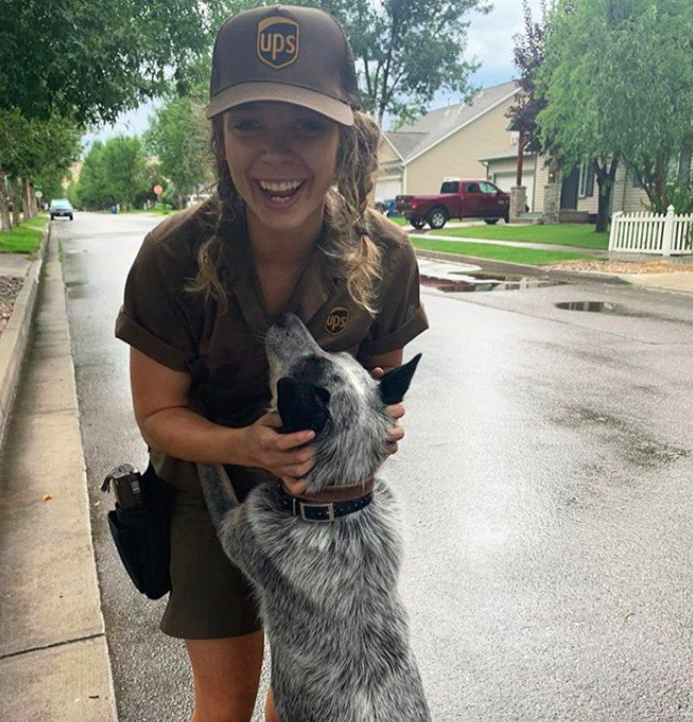 24. "Hello from Nuremberg, Germany"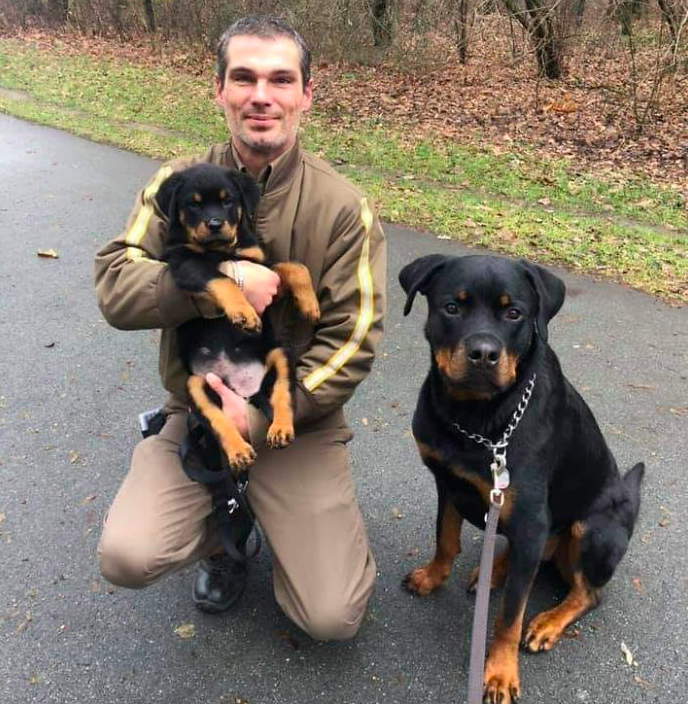 25. "2 of the most beautiful dogs on my route. Cinco and Ivy. I have posted over 250 dogs on my Instagram account. I retire in February 2020, I am going to miss my dog's."  – Woodinville, Washington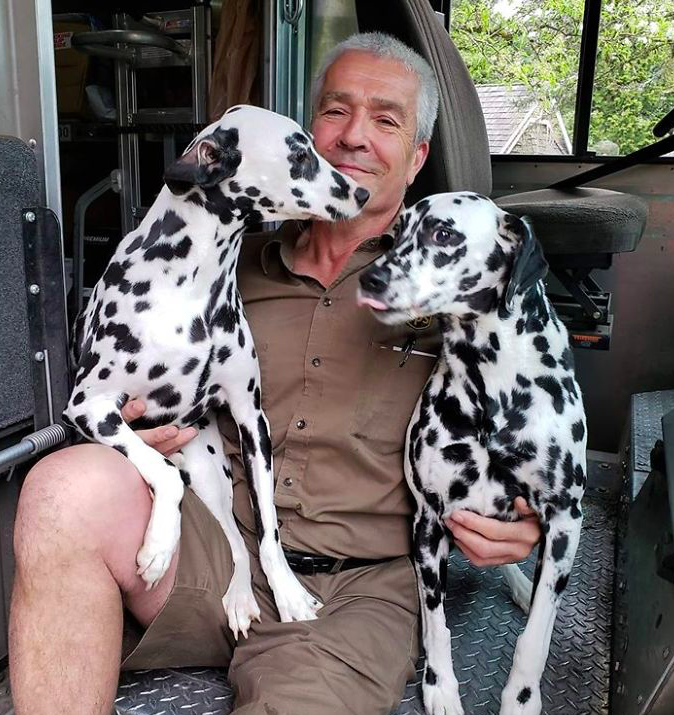 26. "One of the coolest looking dogs on my route!! Meet Loki!"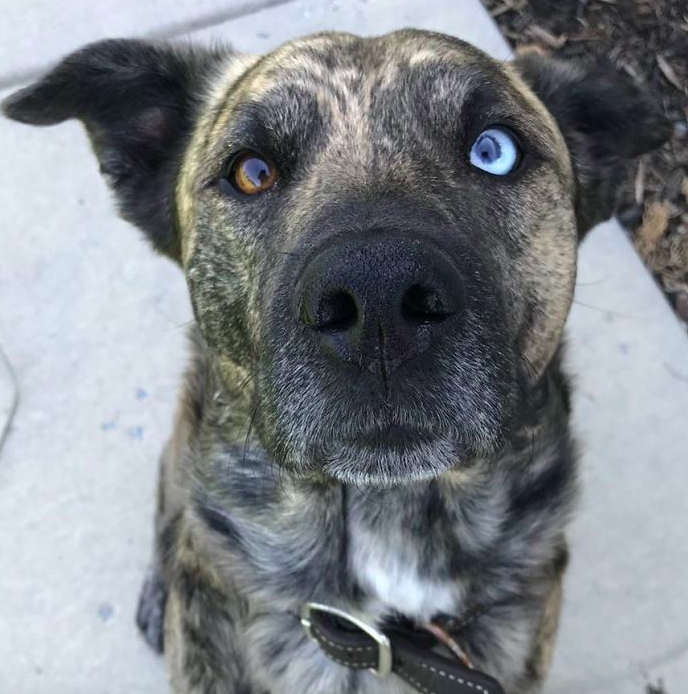 27. Treats!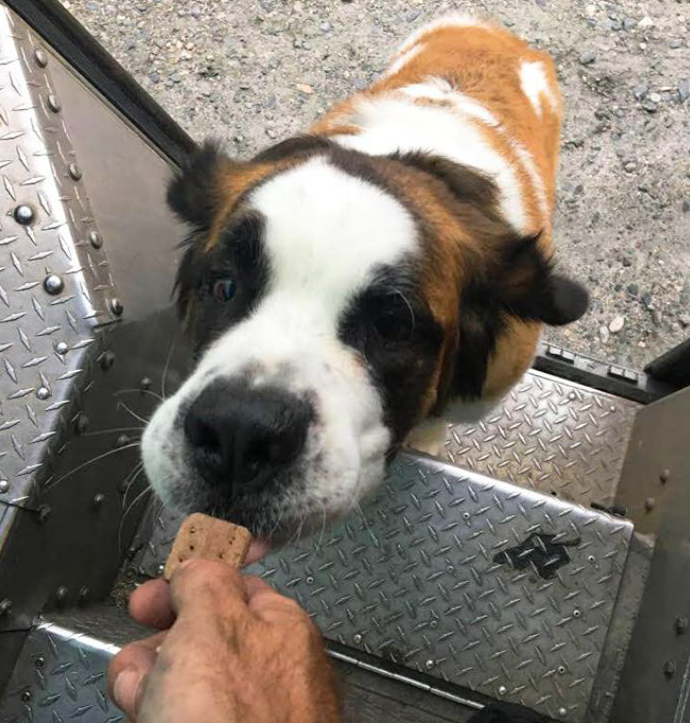 28. "Our UPS drive loves our Doberman pack…" -Harpersferry, WV.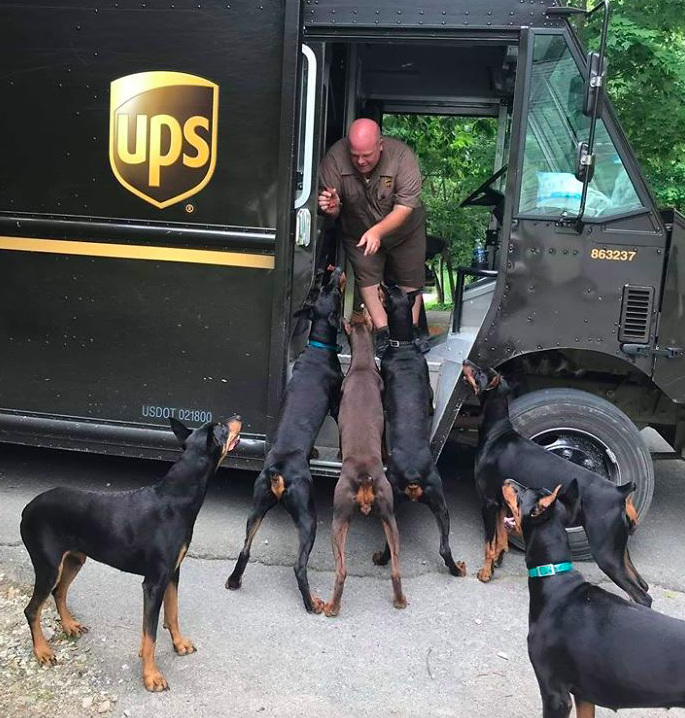 29. "…another heart breaker." – Otis, Oregon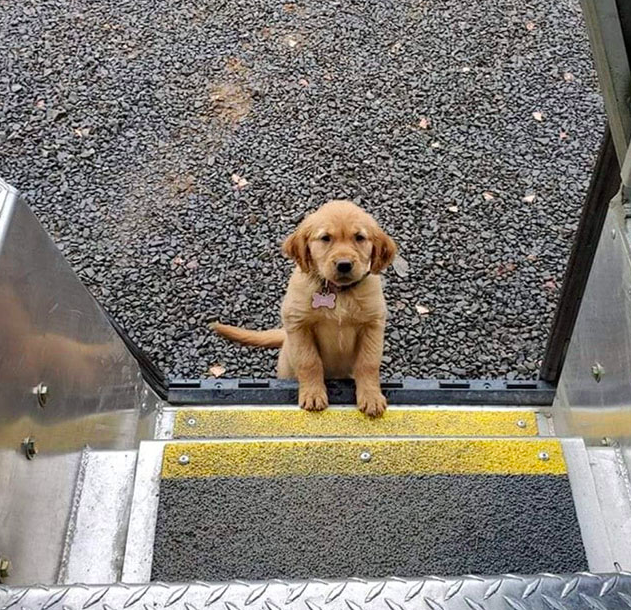 30. "Steve in Wales, Wi with Mama Callie in the middle with baby's Sikari on the left and Reggie on the right…"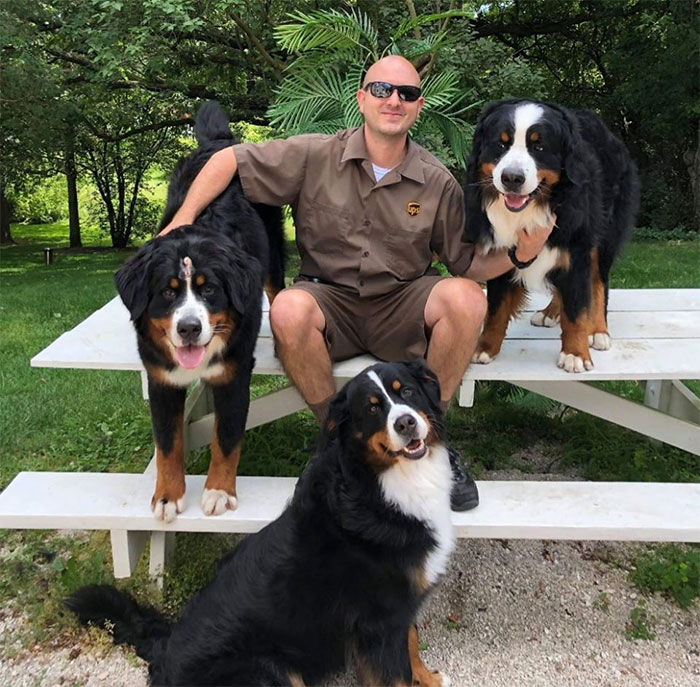 31. "Making new friends on my new route. 200lb English Mastiff." – Bowling Green, Kentucky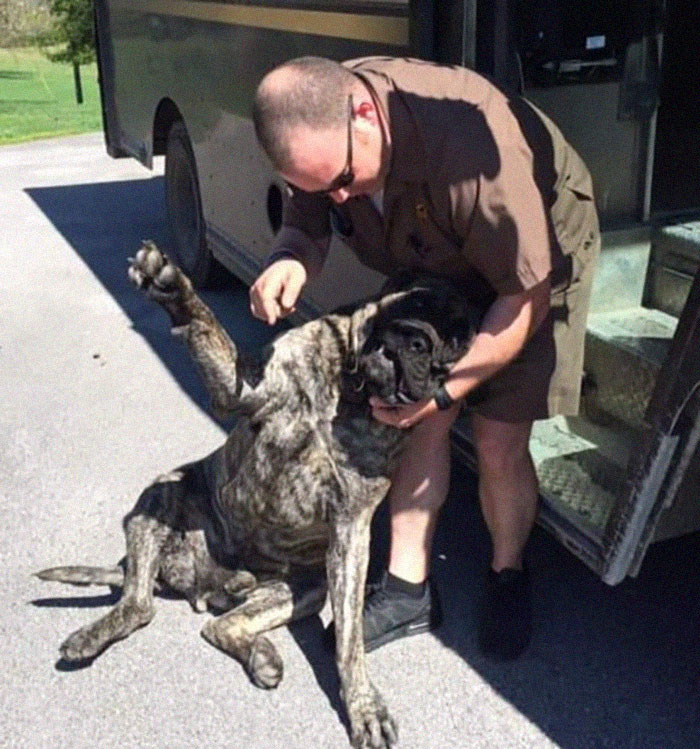 32. Ottawa Ontario Canada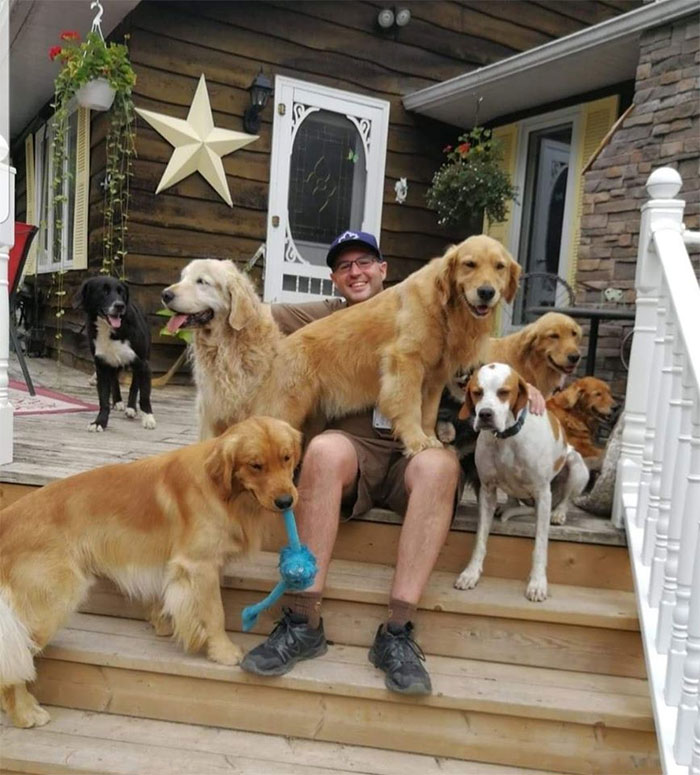 33. "Awww new baby." – Camas, Washington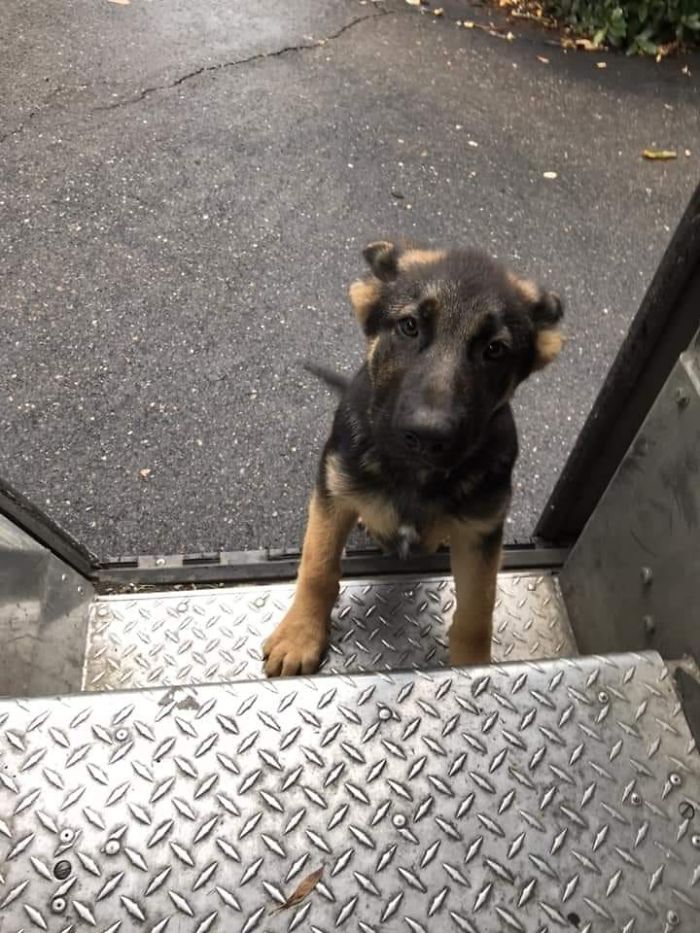 34. Sharing is caring.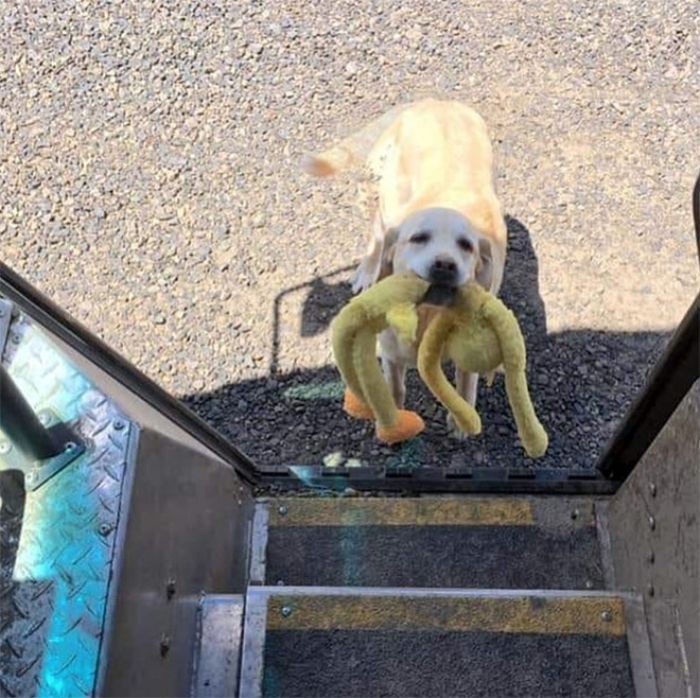 35. "My buddy Hank!" – Vero Beach FL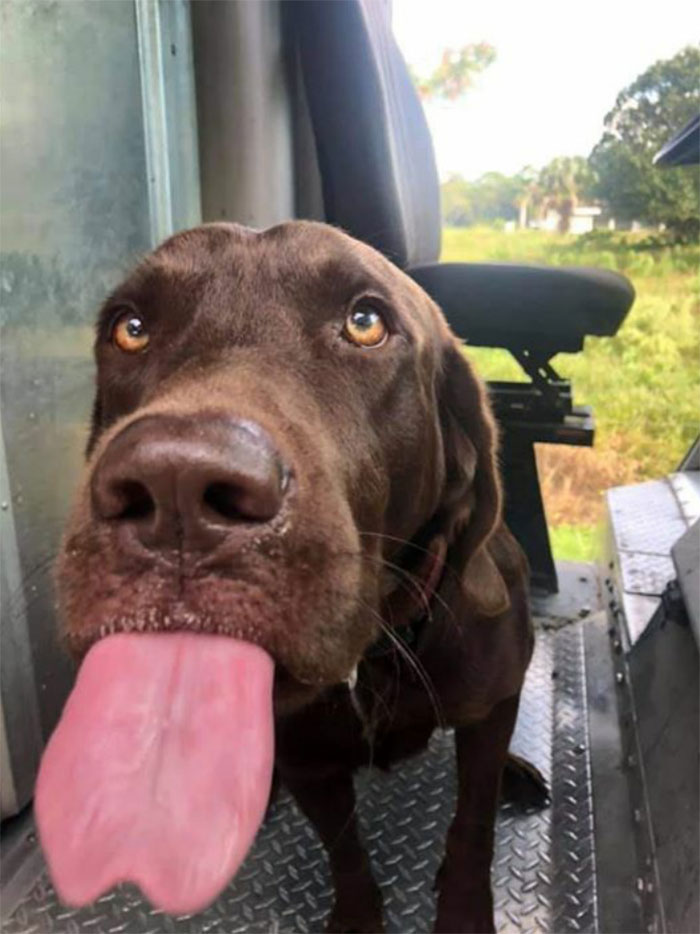 More funny animals: