Pride Month in the United States carries a largely unknown history. The original marches, the flag, and the people behind them are essential to understanding and celebrating Pride. Pride Month looks a little different this year with people needing to stay home as much as possible, but we can still celebrate the LGBT community from home with these facts about its history.
1. Pride started as a way to commemorate the Stonewall Riots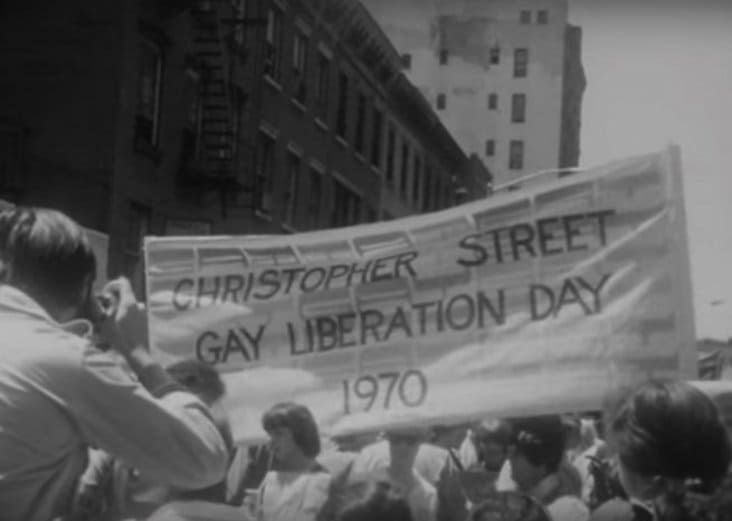 Early Saturday morning on June 28, 1969, police raided the Stonewall Inn, a mafia-run gay bar in New York City's Greenwich Village neighborhood.
The next year, thousands of members of the LGBT community marched from Greenwich Village to Central Park in New York, marking Christopher Street Liberation Day (CSLD). They chanted "Say it clear, say it loud! Gay is good, gay is proud!" This encouraged other cities to begin their own LGBT marches.
2. The "Mother of Pride" was a bisexual woman named Brenda Howard.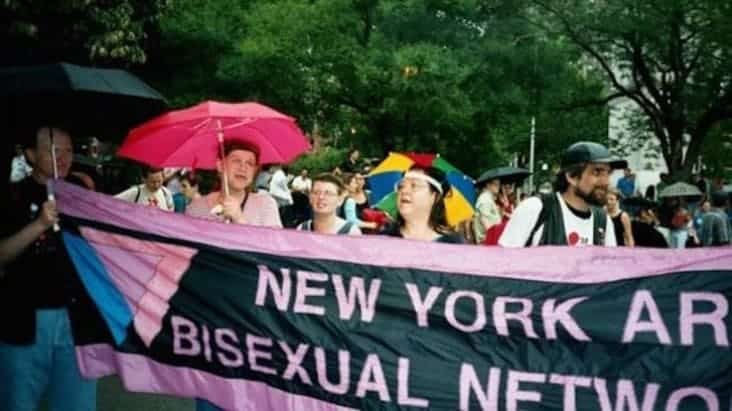 Brenda Howard, a bisexual woman, was integral in the organization of the Christopher Street Liberation Day March. She also began the weeklong Pride celebrations in New York and the Bisexual Network in 1988.
3. Every color of the rainbow flag has a meaning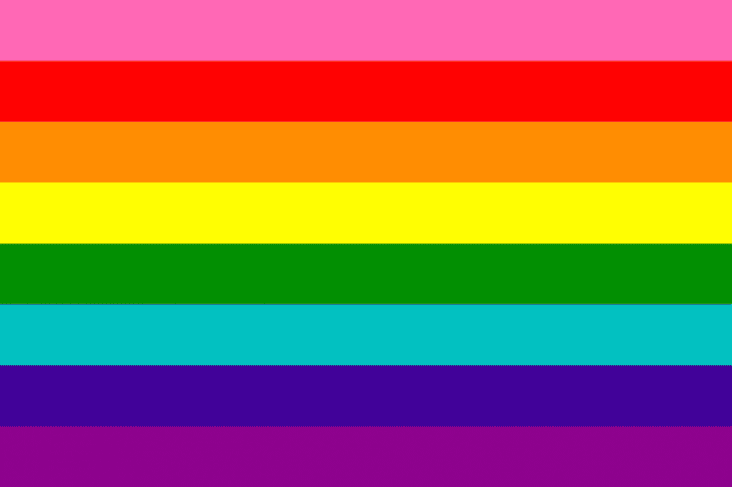 The original Pride flag was hand stitched and designed by Gilbert Baker. The flag was flown in the Gay Freedom Parade in 1978. Gilbert Baker assigned different meanings to each color. Hot pink represents sexuality. Red represents life. Orange represents healing. Yellow represents sunlight. Green represents nature. Turquoise represents magic and art. Indigo represents serenity and harmony. Violet represents spirit.
4. The Pride flag once held the record for the world's largest flag.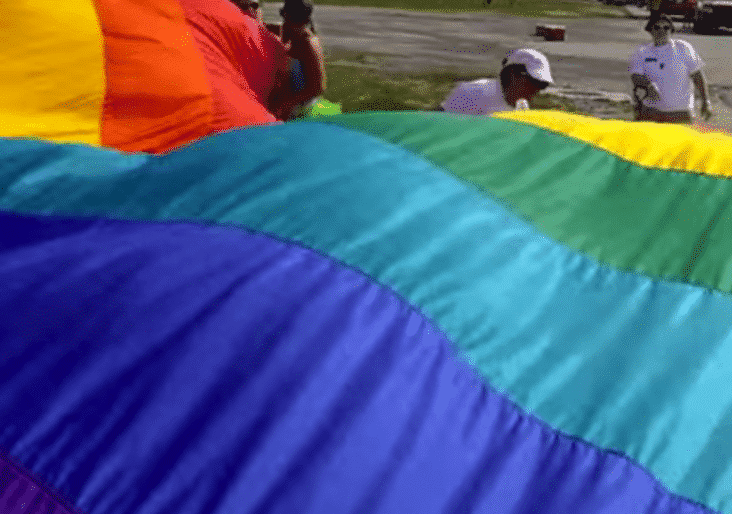 The Guinness Book of World Records labeled another flag made by Gilbert in 1994 as the world's largest flag. It was made to mark the 25th anniversary of the Stonewall Riots in 1994.  Gilbert Baker made another giant rainbow flag in 2003 which stretched a mile and a quarter across Key West, Florida.
5. The first Dyke March was held in 1993.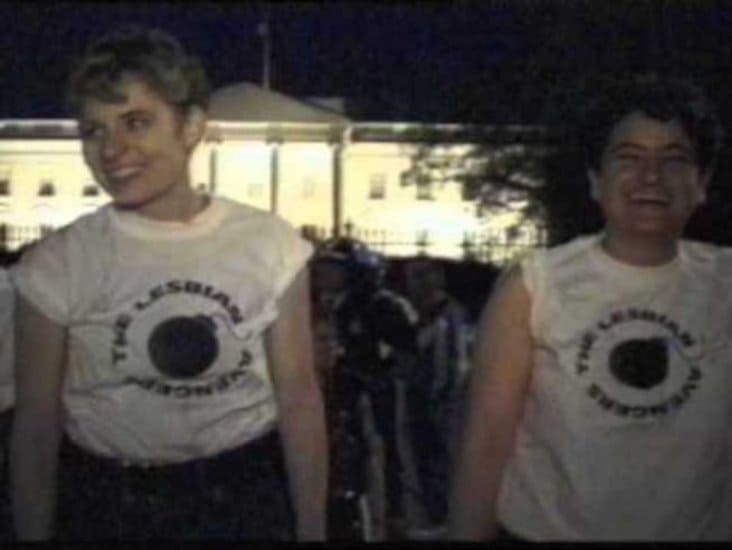 The first Dyke March came 23 years after the first Pride event. The march usually takes place on the eve of the Pride parade and we're started to combat lesbian erasure. The first Dyke March was organized by the a group called The Lesbian Avengers and gathered 20,000 women to march on the White House.
6.Pride wasn't always called Pride.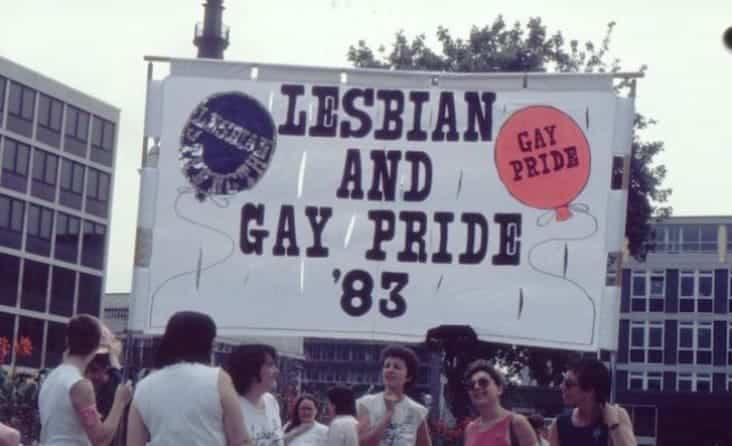 Before they were called Pride, the events were called marches and named "Gay Liberation" or "Gay Freedom." The LGBT community tried to move away from militant terms and toward parade language, which led to the Pride Parade.
7. Only three U.S. presidents have acknowledged Pride Month.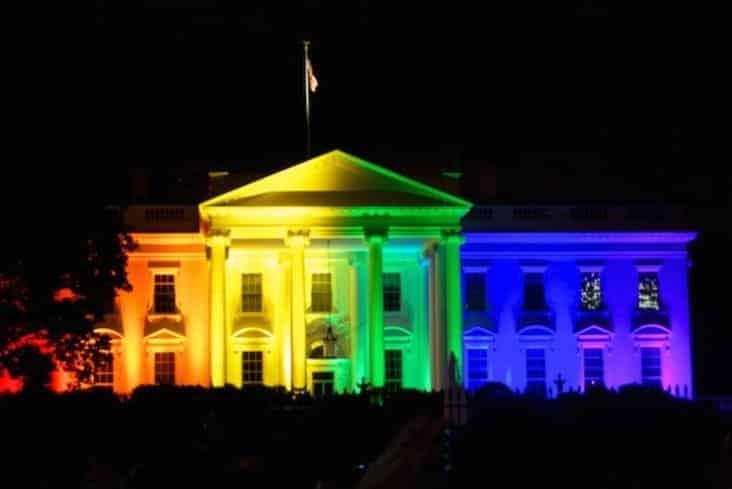 June has been Pride month for the LGBT community since the 1970's, but only acknowledged by three U.S. Presidents, Bill Clinton and George W. Bush, and Barack Obama.
President Barack Obama has issued an official proclamation declaring June Pride Month since 2009. In 2015, he stated in his proclamation: "All people deserve to live with dignity and respect, free from fear and violence, and protected against discrimination, regardless of their gender identity or sexual orientation. During Lesbian, Gay, Bisexual, and Transgender Pride Month, we celebrate the proud legacy LGBT individuals have woven into the fabric of our Nation, we honor those who have fought to perfect our Union, and we continue our work to build a society where every child grows up knowing that their country supports them, is proud of them, and has a place for them exactly as they are."
Additionally, in June 2020, President Donald Trump rolled back Obama-era transgender health care protections.
8. The Pentagon has an LGBT Pride event.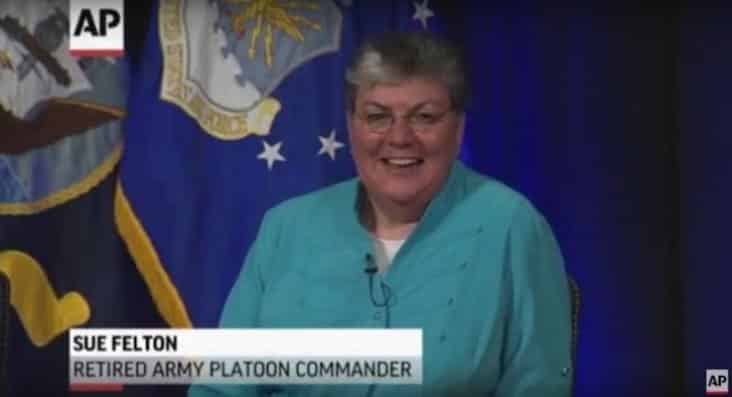 The military rolled back the "don't ask, don't tell policy" in recent years, which restricted enlisted members from openly talking about their sexuality. The Pentagon's first Pride event was held in 2012.
9. Sao Paulo, Brazil holds the world's largest Pride event.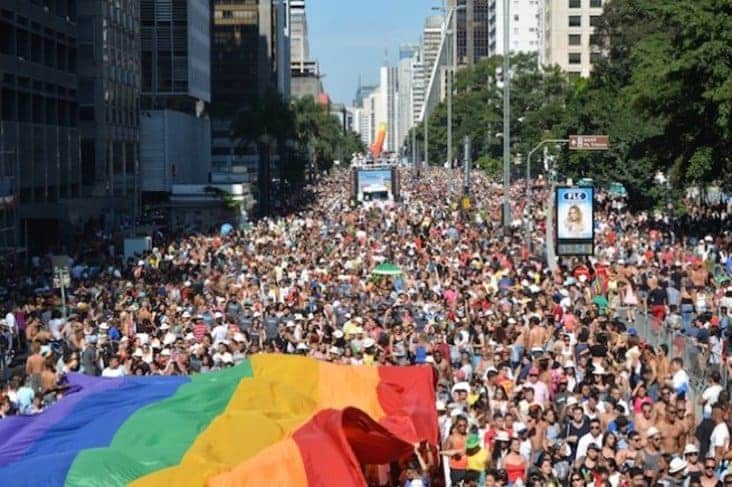 The Sao Paolo Pride Parade in Brazil boasts 2.5 million attendees each year, with New York shortly behind it with 2 million participants, and San Fransisco with 1.7 million.
10. Companies spend a lot of money on Pride events.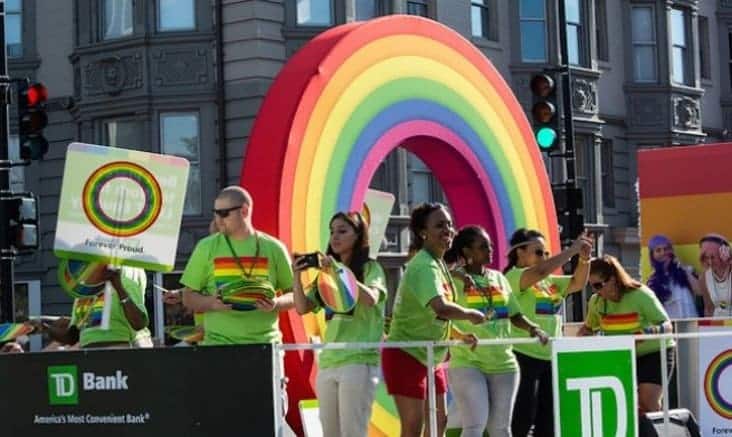 Many companies have chosen to advertise during Pride month and at the Pride Festival each year. Some of the largest corporate sponsors are Wells Fargo, Macy's, and TD Bank (who spend approximately $1 million annually on parades). Many of these companies donate small amounts of the profits to LGBT organizations and some former Pride participants have started organizing their own events as an alternative to corporate sponsored Pride parades.
More Interesting Facts: