Married life. The American dream. A house, 2.3 kids, and a life partner to tell you that you never fold the socks right. That's what I've signed up for. My fiancée and I are getting married in the summer of 2021, and if I didn't have cold feet before reading the following arguments, I do now. Frankly, I'm terrified. Please tell me it will be OK. Please tell me the fight over whether it's me or the dog taking her blanket in the middle of the night won't last forever. Anyway, love wins…?
I certainly feel less alone thanks to all the couples sharing the stupid recurring fights they get into.
It all started here with a simple request:
Married people: tell me about the stupid, recurring argument you and your spouse just cannot, will not stop having

— rabia O'chaudry (@rabiasquared) January 9, 2020
The flood gates were opened. Married people everywhere used Twitter as their couples therapist. The results were… funny? I'm scared.
Here are the stupid, recurring fights people were willing to admit they get into with their spouses:
---
1.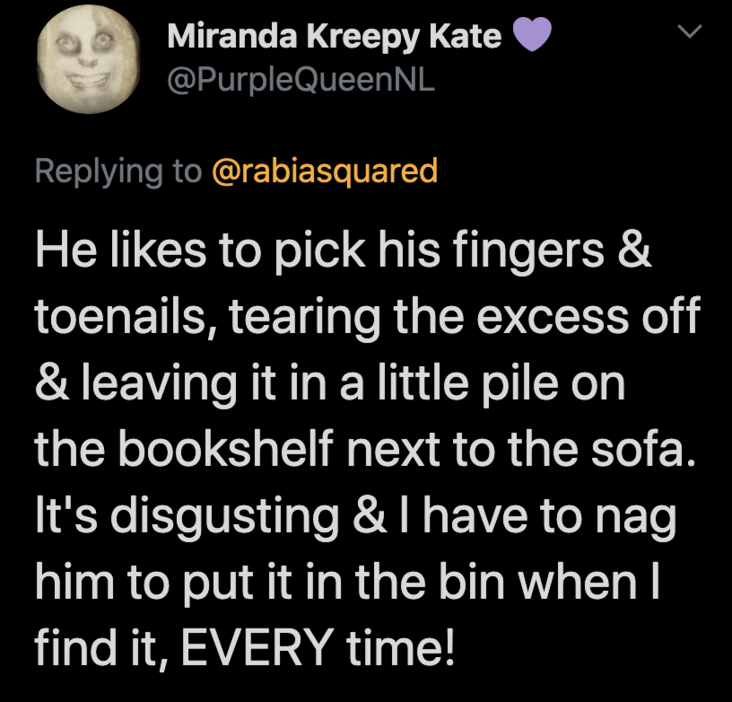 2.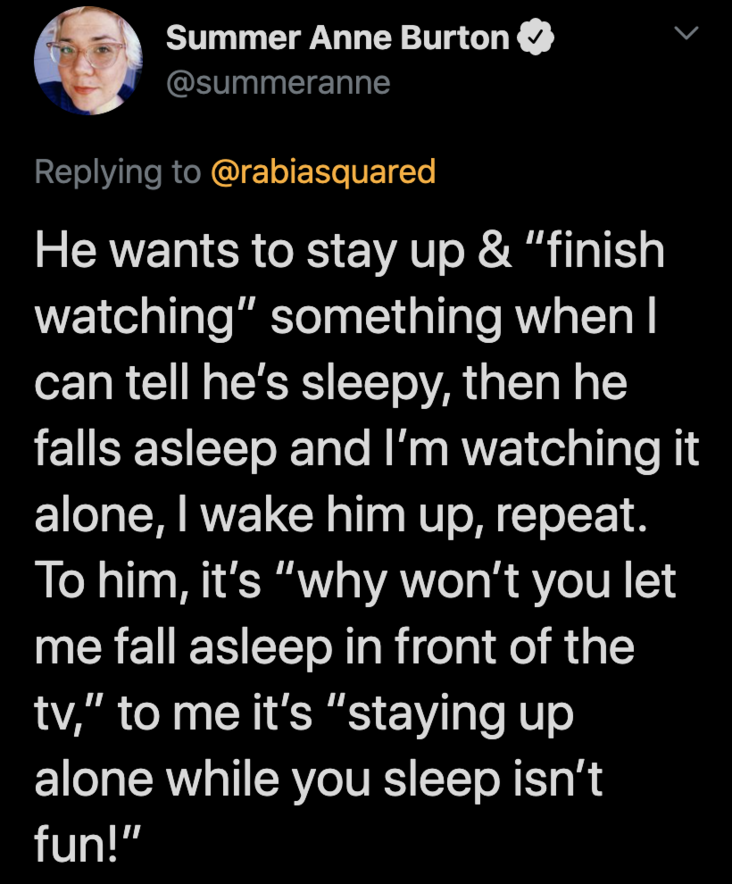 3.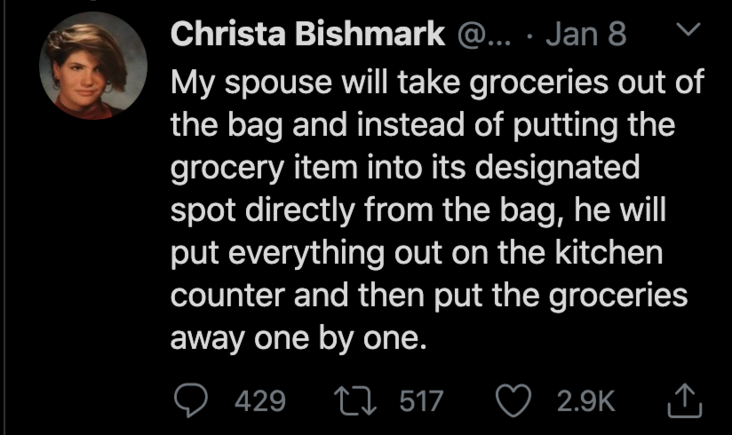 4.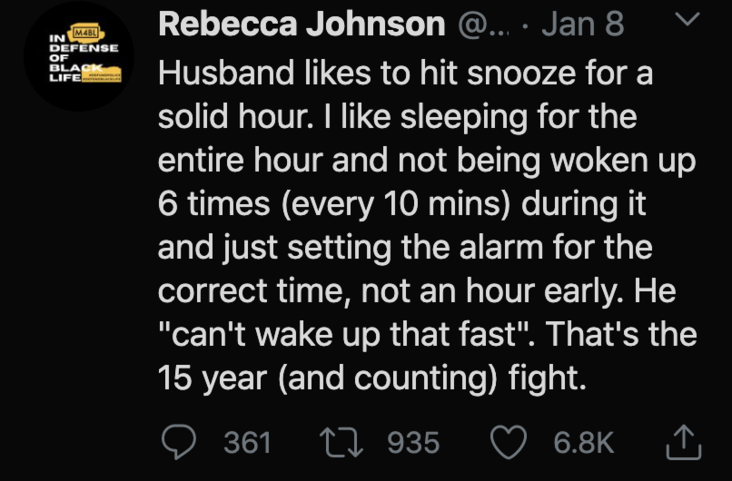 5.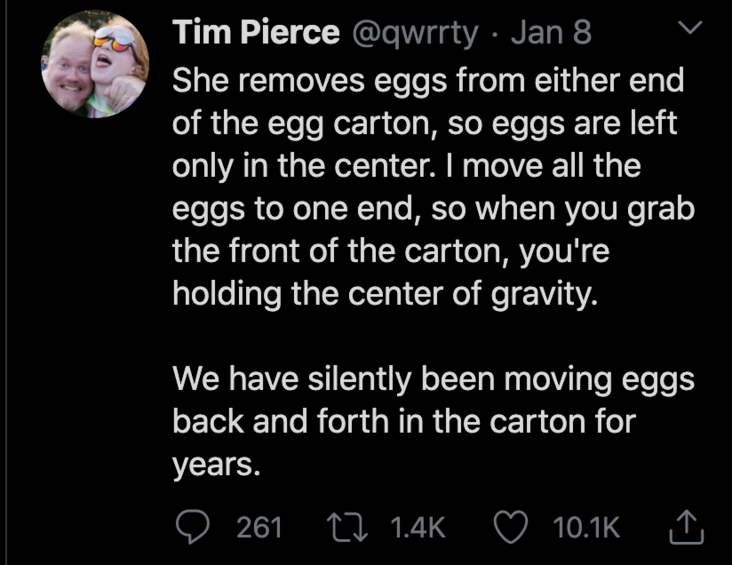 6.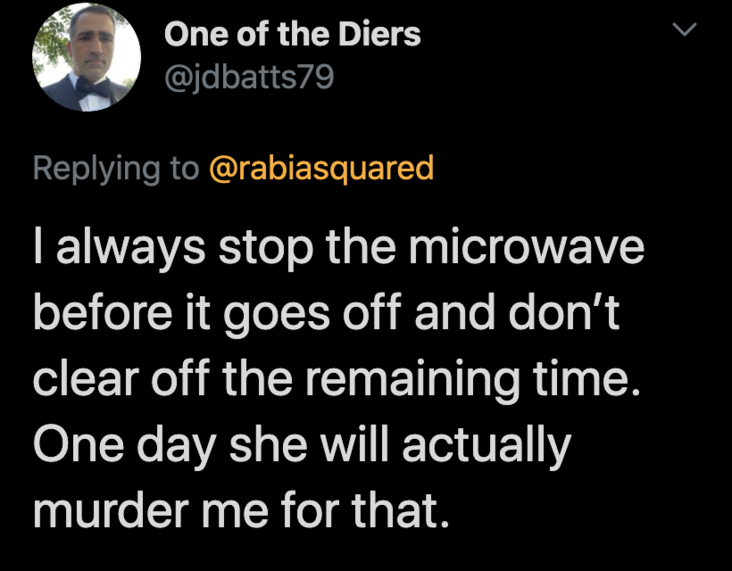 7.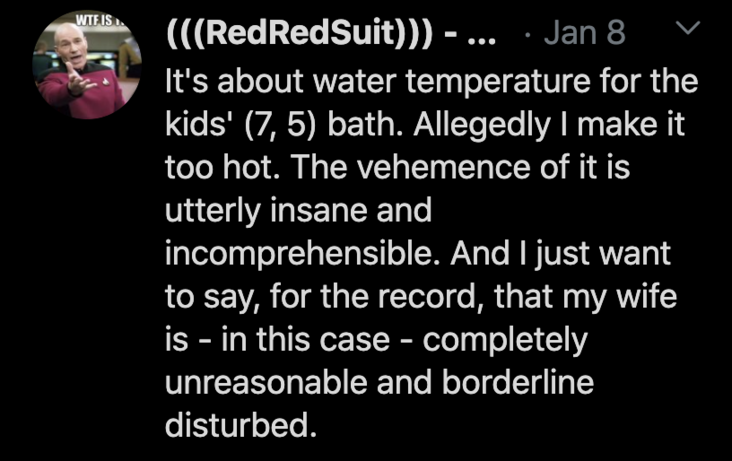 8.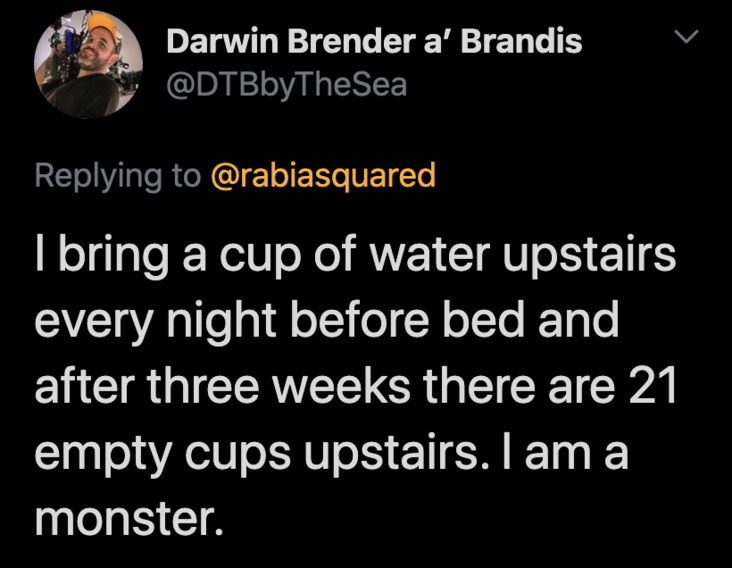 9.

10.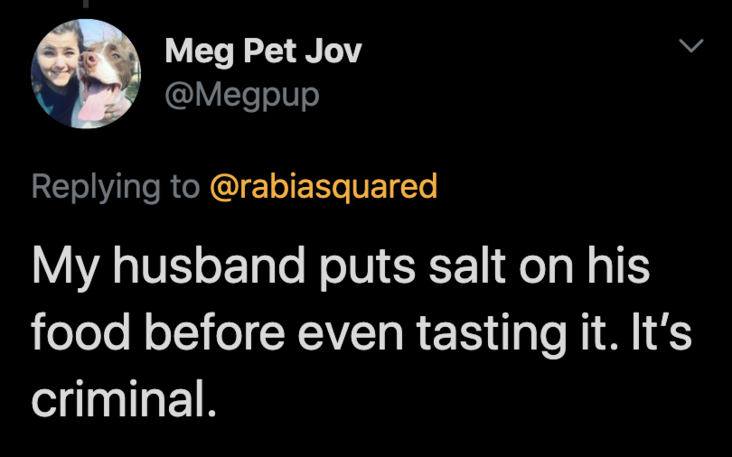 11.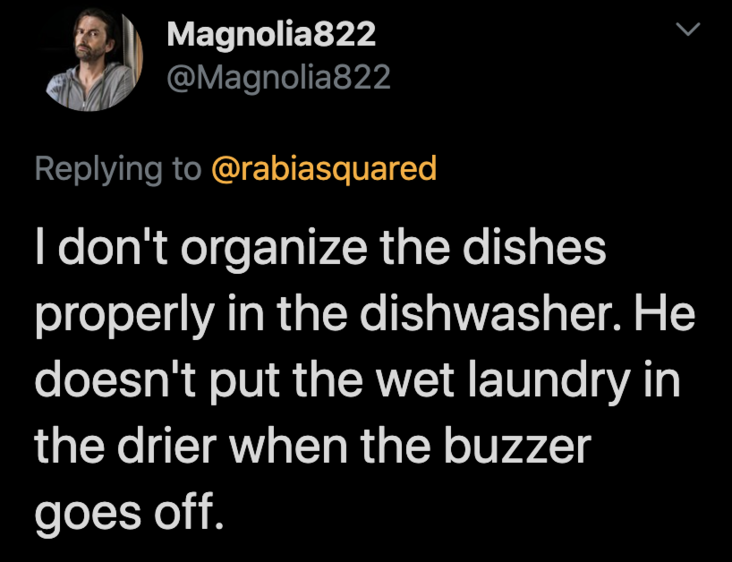 12.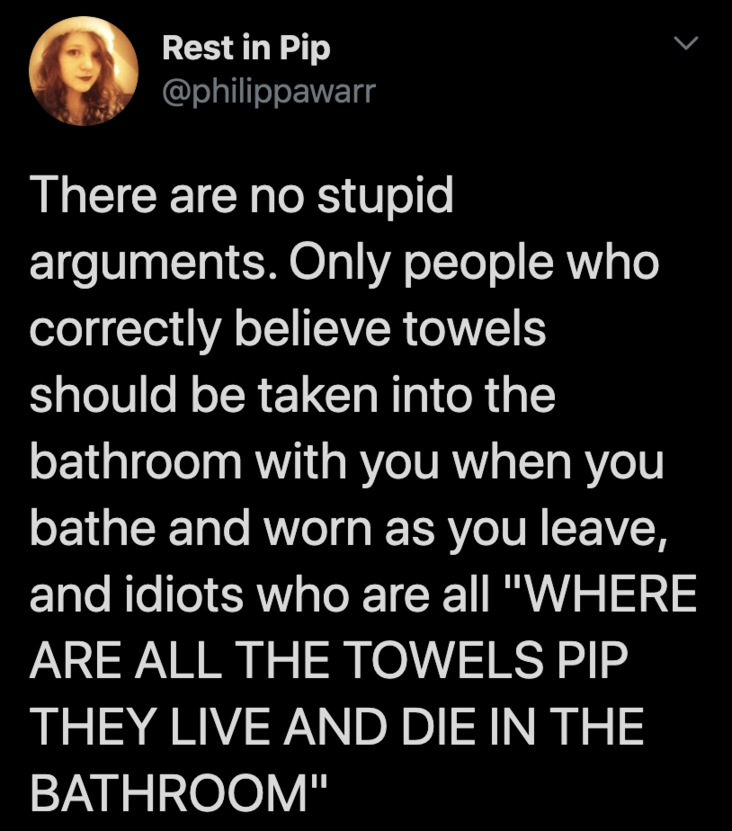 13.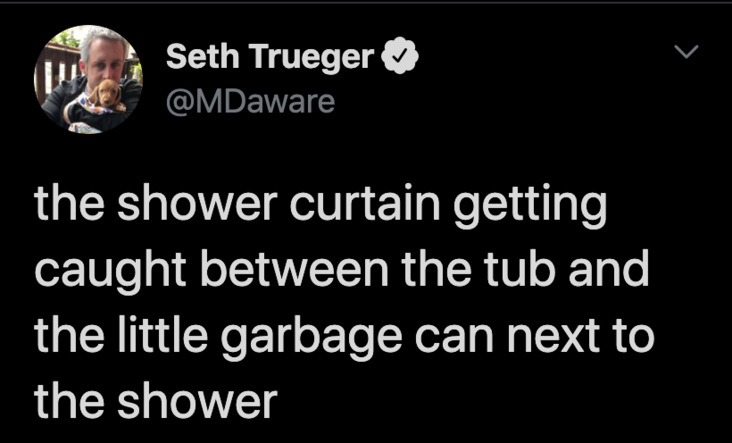 14.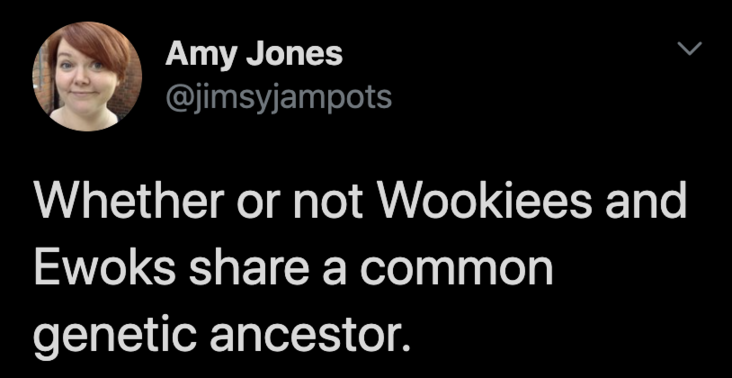 15.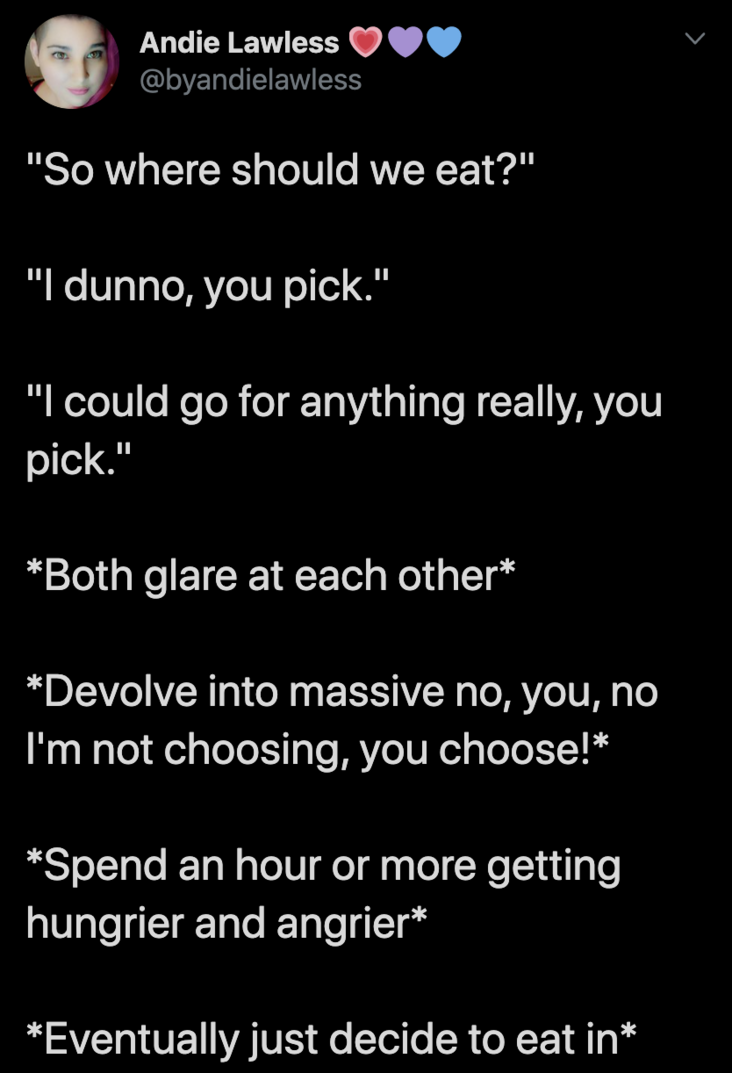 16.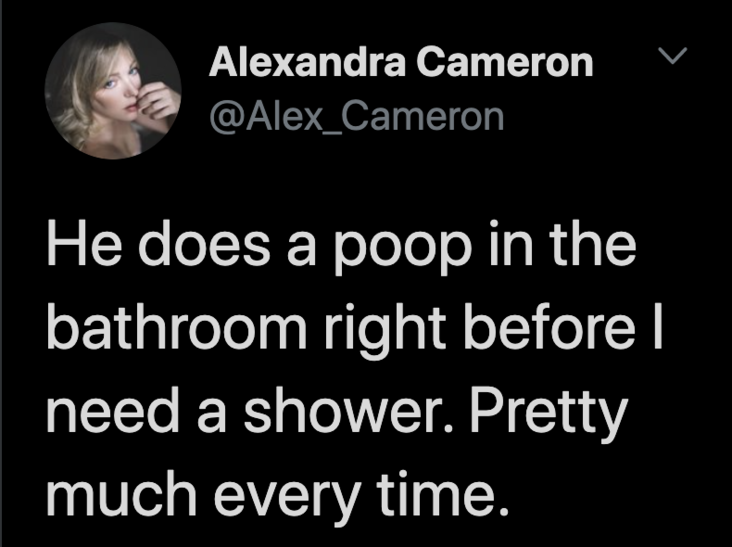 17.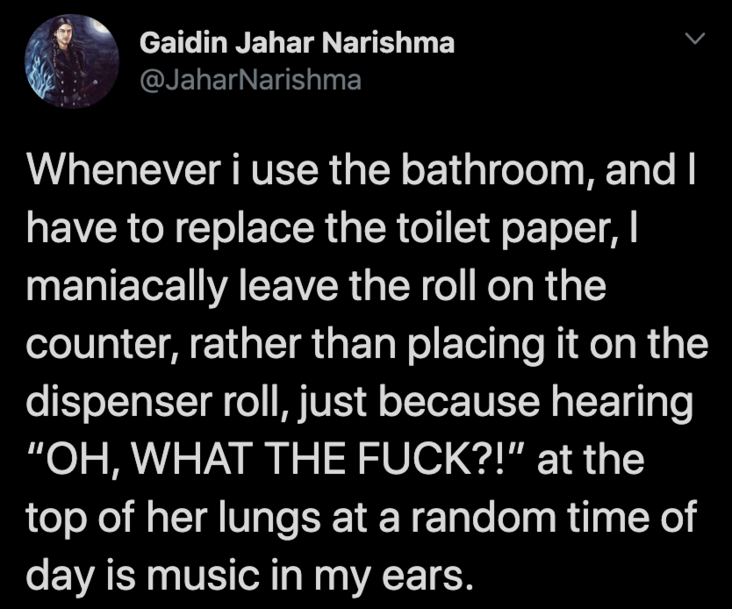 18.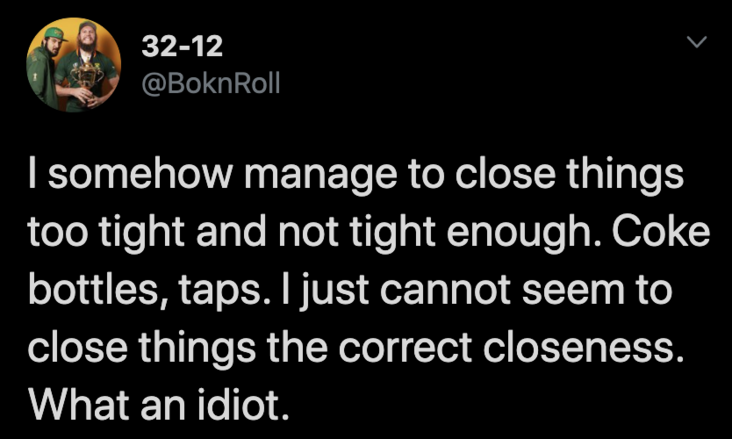 19.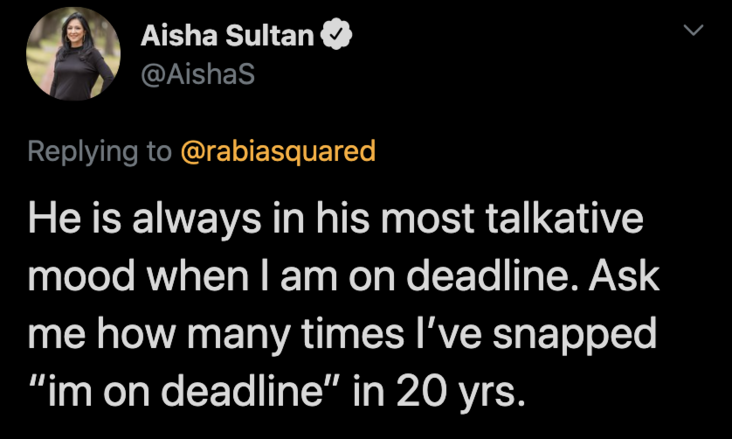 Oh! And in case your anniversary is coming up, don't forget this:
The ten year anniversary is the Stenographer Anniversary. You hire one to record all your fights so you know EXACTLY who said what.

— Dan Wilbur (@DanWilbur) August 13, 2019
---
More funny tweets: