If you're a mom or dad… get ready to rock! We've compiled the greatest hits that every Boomer parent loves in one Spotify playlist. Even if you're too old to figure out your Spotify login, you can listen to every track below. Honestly, we're not here to judge, but we are here to stereotype. I believe we're better than the algorithm at knowing what all the moms and dads out there want to hear.
Classic Rock, Mom Rock, and Meat Loaf. This list has it all. When I was a child, I was forced to listen to a lot of Steely Dan, and now I'm the dork writing this article today. I know there are plenty of new parents out there who are thinking "wait- I listen to cool music still!" but I'm sad to say: your day is fast approaching. Soon, you'll be read presidential biographies and extolling the virtues of Led Zepplin albums. It's the way of the world.
For now, though, let's enjoy some great music while we're young and can appreciate it.
Follow Pleated-Jeans on Spotify for more.
Here are the 50 tracks you're bound to find in your parents' album collection:
---
1. The Beatles – "Taxman"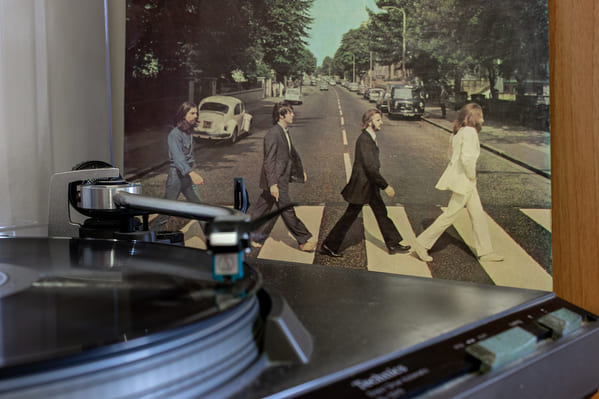 Yes, the old folks love The White Album, however, our parents talk about putting the needle in the groove and hearing this track kick off Revolver and realized something really cool was happening. They play it on repeat to remember that day.
2. Led Zeppelin – "Good Times, Bad Times"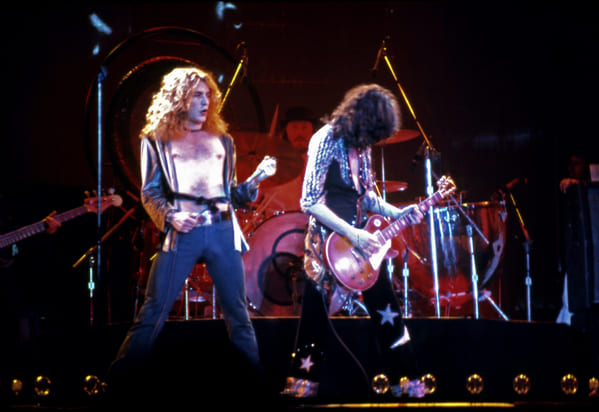 Dads of the world, unite! It's time to nod your head while driving that Honda Civic down the suburban block where you chose to live.
3. Pink Floyd – "Breathe (In the Air)"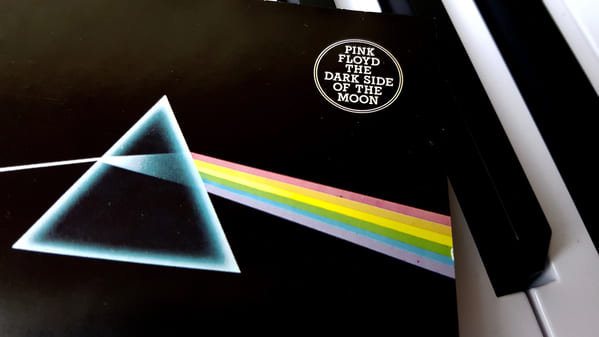 Pink Floyd's Dark Side Of The Moon was the band's eighth album and their best-selling record ever. It's best enjoyed from start to finish rather than plucking single tracks, or, if you're high in college, while watching The Wizard of Oz.
4. Fleetwood Mac – "Go Your Own Way"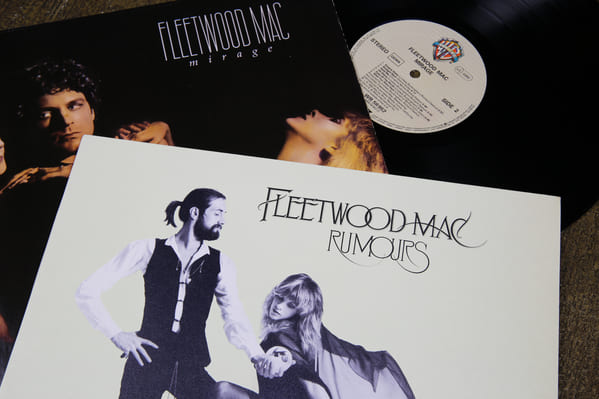 Fleetwood Mac members nearly killed each other while making this record, and the pay-off was that your mom can get whistful listening to "Dreams" thinking about the other people she almost married before meeting your dad. Ask your dad if he ever did as much cocaine as anyone in the band while they made this album!
5. Eagles – "Hotel California"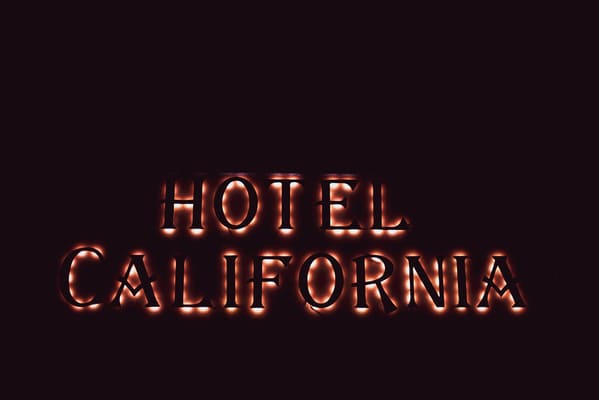 The Eagles get a bad rap. I believe it's because they are trashed in the movie The Big Lebowski by The Dude. The ethereal rock song gets blasted whenever it comes on the radio.
6. Meat Loaf – "Paradise By The Dashboard Light"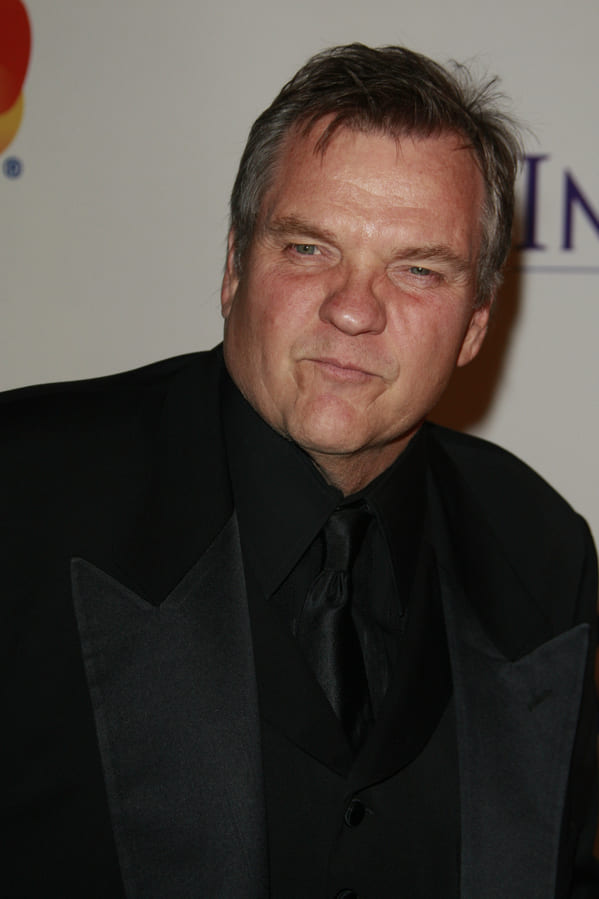 Why do Mom and Dad know every word to this song about getting forced into a marriage after what should have been a one-night stand? the world may never know.
7. Neil Young – "Harvest Moon"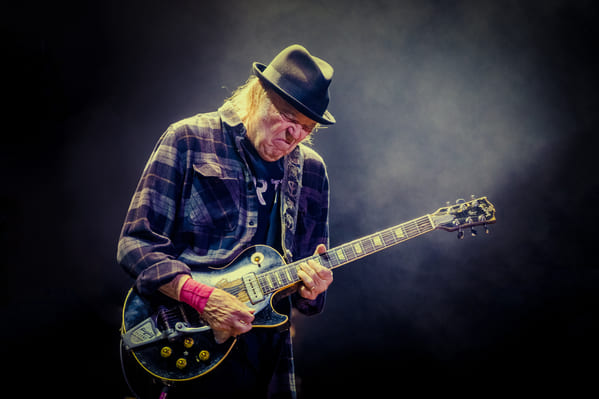 If you're as old as Neil Young looks in the above photo, then you definitely owned most of his music on vinyl. He even has his own, better-sounding, mp3s that he helped design. Just in time for his audience to go mostly deaf.
8. Santana, Rob Thomas – "Smooth"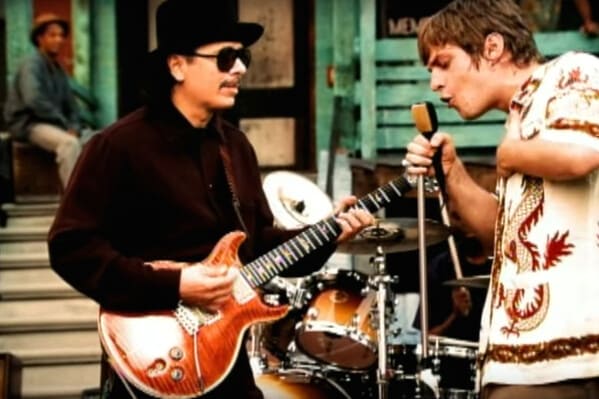 Most of us have never heard this song consensually, but that doesn't mean our moms aren't digging the sound. My parents' first date was seeing Santana live. They're simply happy he's still making even if it's the worst song to ever be on the radio day and night for years.
9. Bruce Springsteen – "Born To Run"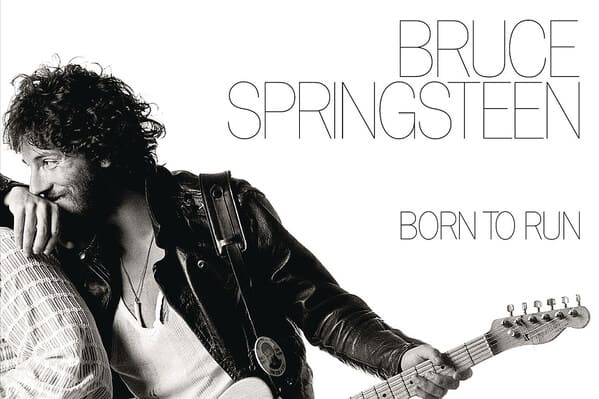 A fun fact about Born To Run: in Cleveland, it plays every Friday at 5 PM on WMMS so people can celebrate the end of the workweek. Ironically, none of the people who listen to it at that time exercise. They were not born to run.
10. Norman Greenbaum – "Spirit In The Sky"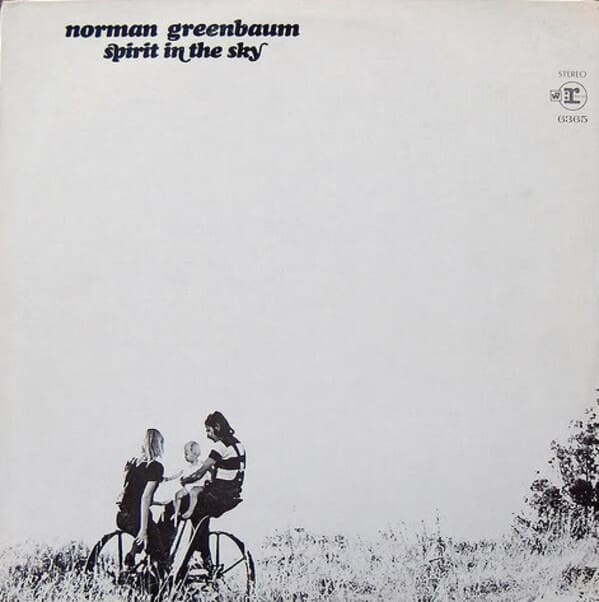 Great art often touches on the subject of spirituality. This song, however, was inspired by all the Westerns Greenbaum grew up on. He wanted to write a song from the perspective of a cowboy dying in his boots. It was his best-known song. He became a producer in the 80s.
11. The Beach Boys – "Wouldn't It Be Nice"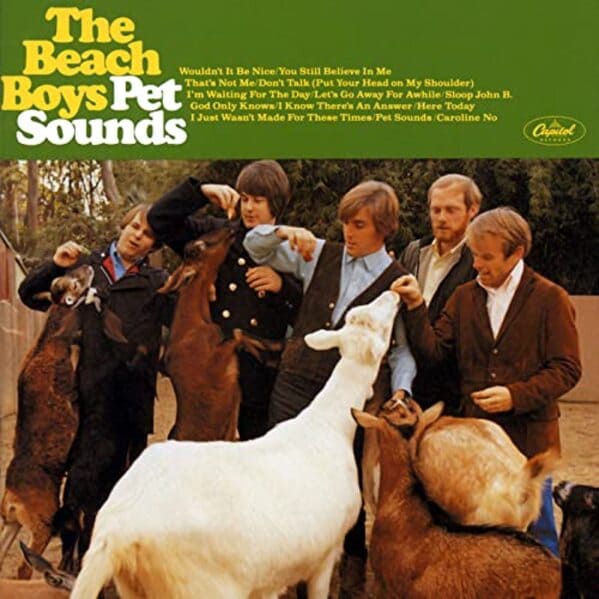 Brian Wilson had a panic attack on a plane while the band was touring, and had to quit the tour. He couldn't take it, but promised to stay home and write "some great songs." He was right. That's what became Pet Sounds. It took a full week just to record the vocals for "Wouldn't It Be Nice." The record label was certain it would flop. It's now seen as their masterpiece.
12. T. Rex – "Get It On"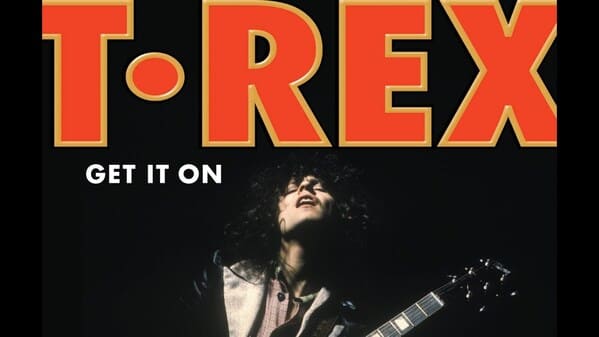 This song hit number one in the UK before coming over to America and making your parents super horny.
13. Stealers Wheel – "Stuck In The Middle With You"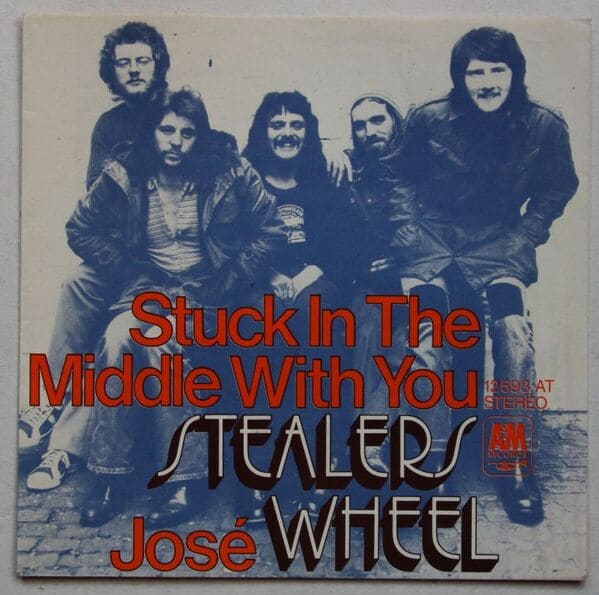 An interesting fact about this song: it's meant to mimic Bob Dylan's paranoid point of view while speaking to a dismissive record label suit. People often wrongly attribute the song to Dylan because the vocals are so similar. That's intentional. The singer is actually Scottish.
14. Derek & The Dominos – "Layla"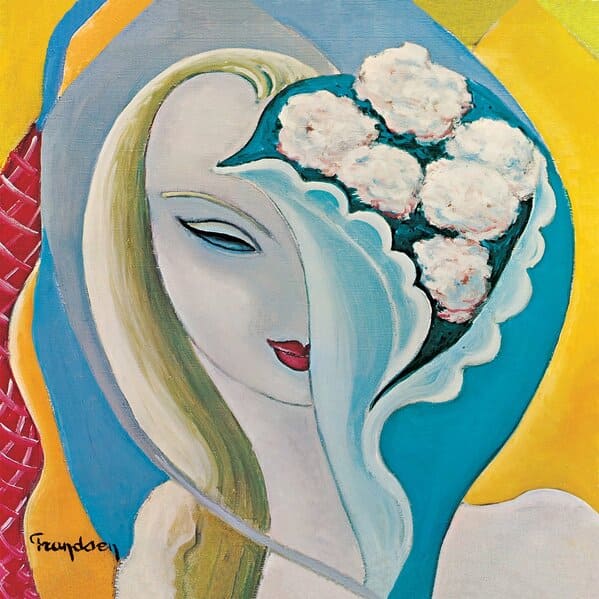 Not only is Eric Clapton your dad's favorite, but this song is famously used in your dad's favorite movie, Good Fellas. Look it up.
15. Céline Dion – "It's All Coming Back To Me Now"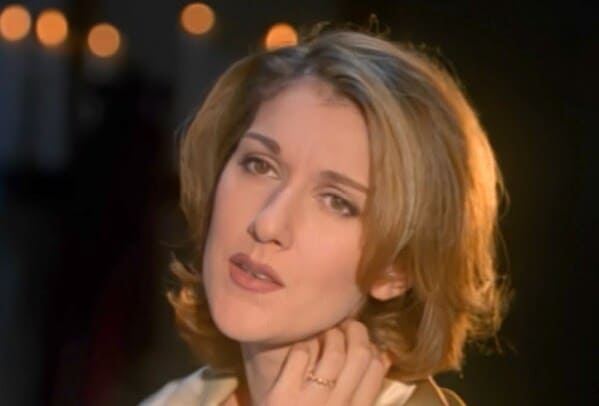 Let's hear from the moms now: ladies, I know you had at least one Céline Dion album, and you rocked out to this one in particular. It's a killer. Composer Jim Steinman says he was inspired to write the song by the novel Wuthering Heights.
16. The Who – "Baba O'Riley"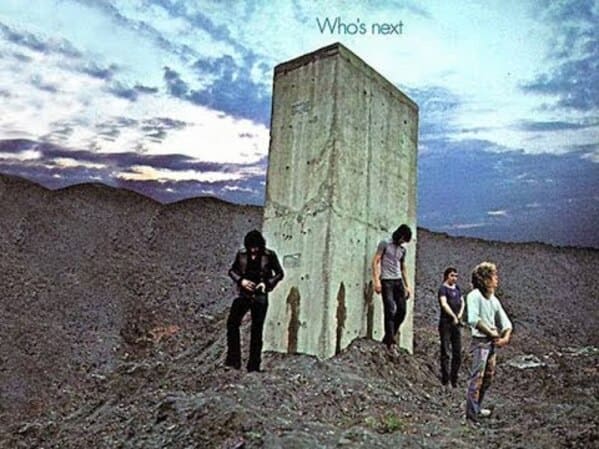 How many times has your dad corrected you that the song is NOT called "Teenage Wasteland"? The song dropped in 1971 and is included on Rolling Stone's 500 Greattest Songs Of All Time.
17. Creedance Clearwater Revival – "Bad Moon Rising"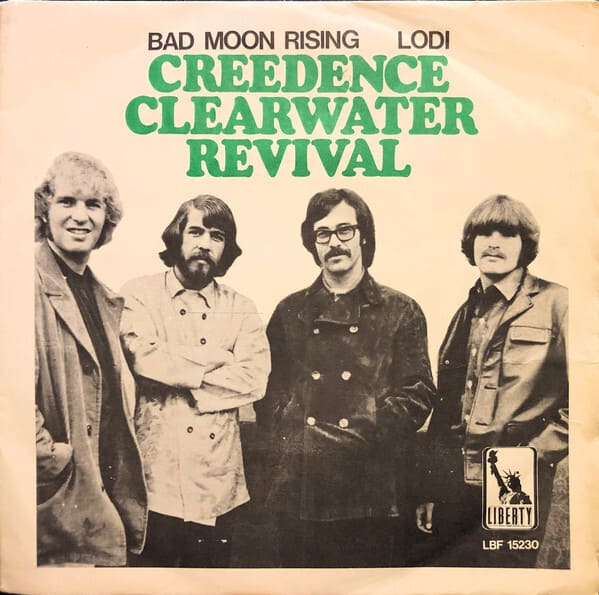 I can't believe we made it this far into a list of songs your parents like, and nothing from The Big Chill soundtrack has appeared yet. That ends now. Though this band sounds like a bunch of rockers from the deep South, CCR started in a suburb of San Fransisco, California. How did they get that sound?
18. Golden Earring – "Radar Love"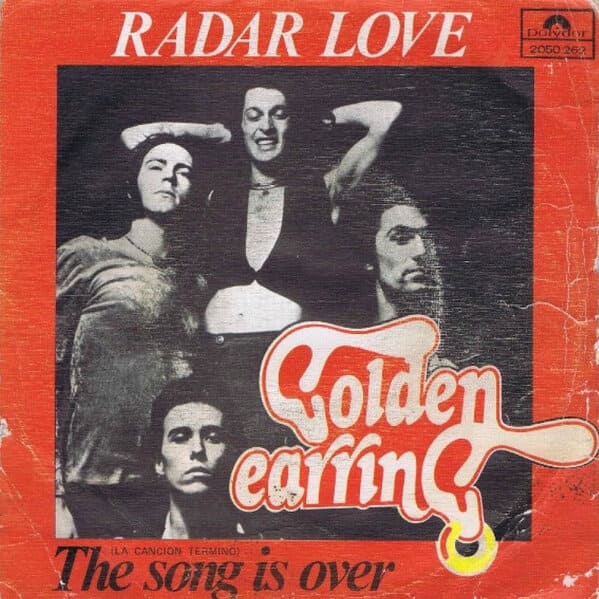 A rock masterpiece by a Dutch band, this song helped your dad seduce your mom when it hit #13 on the Billboard charts. It's about a truck driver who telepathically senses when his girl wants to have sex. Something to think about.
19. The Rolling Stones – "Brown Sugar"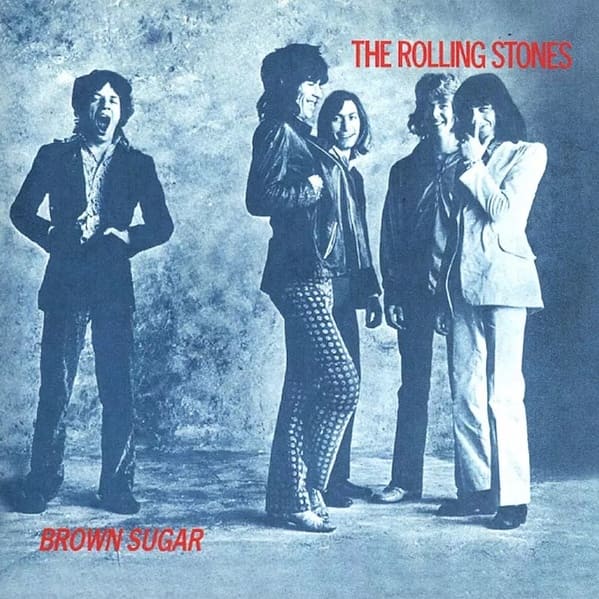 If you want to make your parents uncomfortable, ask them if they know what this song was originally titled. You won't regret it. It's upsetting. Probably wouldn't have been as big a hit.
20. Rod Stewart – "Maggie May"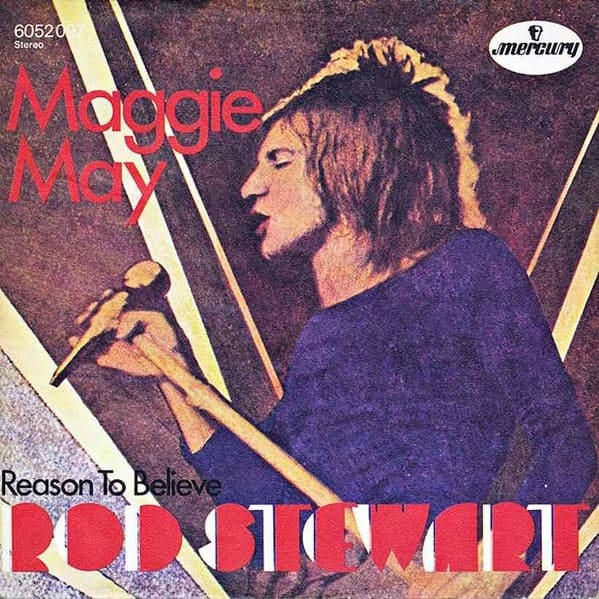 Rod Stewart's hit must have been big. He performed a free concert in Brazil on New Year's Eve in 1994 and an estimated 3.5 million people showed. It's the biggest concert ever held in history. No word on how many people actually could hear it.
21. Don McLean – "American Pie"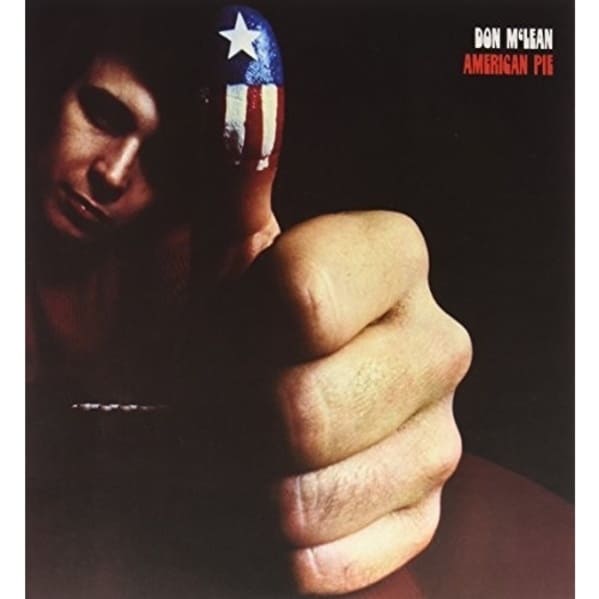 This tune about "the day the music died" refers to when a chartered plane carrying Buddy Holly, Ritchie Valens, and The Big Bopper crashed and killed everyone aboard. It's a real bummer and now your parents love this tune.
22. Bob Dylan – "Like A Rolling Stone"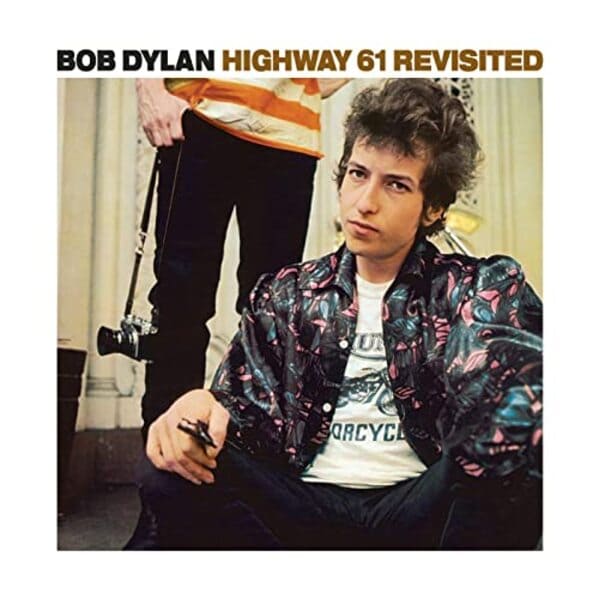 If you were a kid with parents who loved Bob Dylan, you know he's an acquired taste. But not to Boomers. They loved it. He started doing his Woodie Guthrie impression and an entire generation was like "that's the stuff." This album is when he went electric and a minority of fans were furious. The rest enjoyed it.
23. AC/DC – "Back In Black"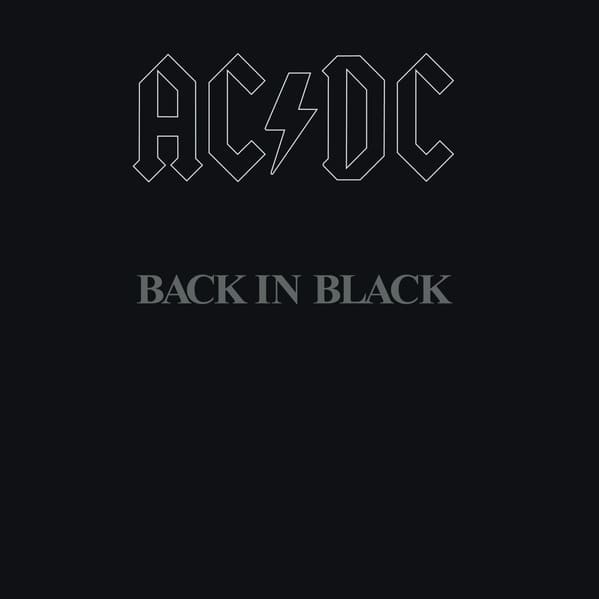 An Australian rock band took over American car stereos in 1976. Even if your dad doesn't know how to play guitar, he knows how to play the air guitar to this song.
24. Bachman-Turner Overdrive – "You Ain't Seen Nothing Yet"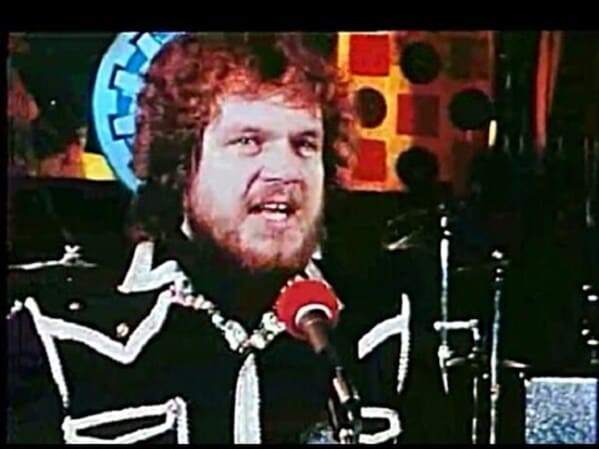 Listen: "Taking Care of Business" is a little more ubiquitous, but this jam what gets the dads dancing. BTO, unbeknownst to me until today, was Canadian. I like them more than Tragically Hip, I'm sad to say.
25. Tracy Chapman – "Fast Car"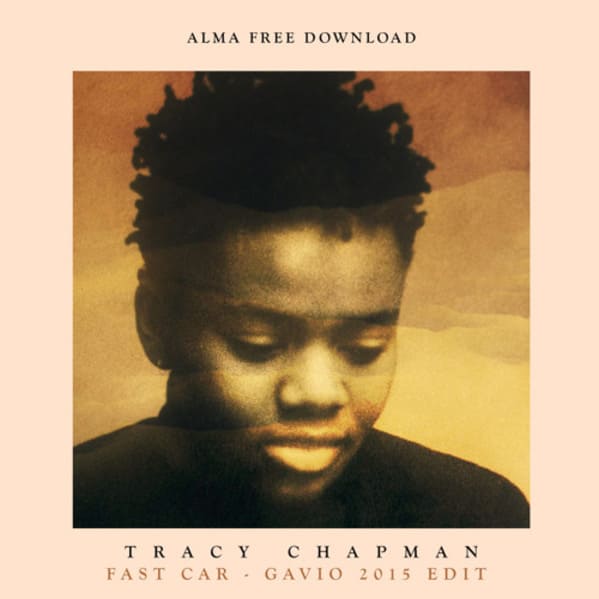 You'd think your mom would be the one that blasts this while driving down the street, but it's your dad's favorite. She played it at Nelson Mandela's 70th Birthday Tribute and it became a big hit. 2 Grammy nominations that year!
26. Leonard Cohen – "Suzanne"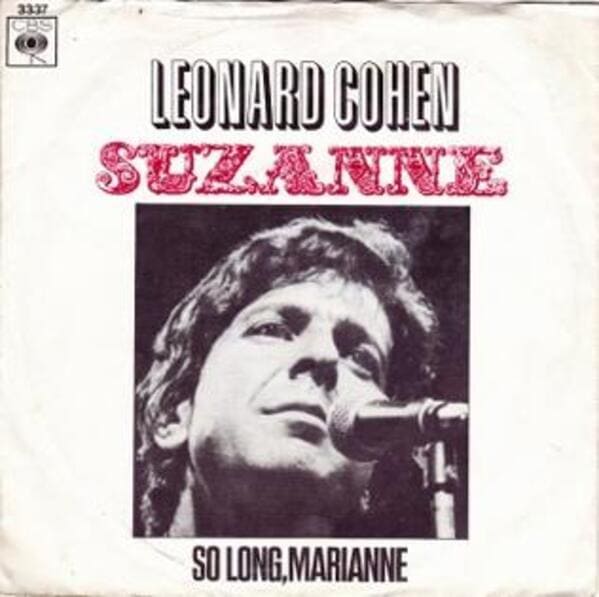 The sexual tension between your parents has never been stronger than when Leonard Cohen plays on the family hi-fi. He cast a magic spell on people. Fun fact: apparently, he wrote 80 verses to "Hallelujah" before it was finished. Your parents are sad that you only know it from the Shrek soundtrack.
27. The Doors – "Touch Me"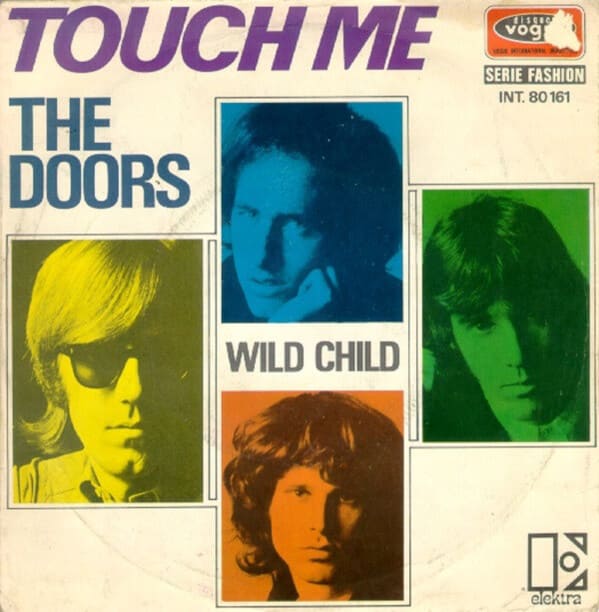 The best of the best of music your dad tried to get you to respect. Unlike Leonard Cohen, Morrison tried to be openly sexy in his music and sounded like a nerd rather than the other way around. Thank god they made some cool music because his poetry and films were not great.
28. Joe Cocker – "Feelin' Alright"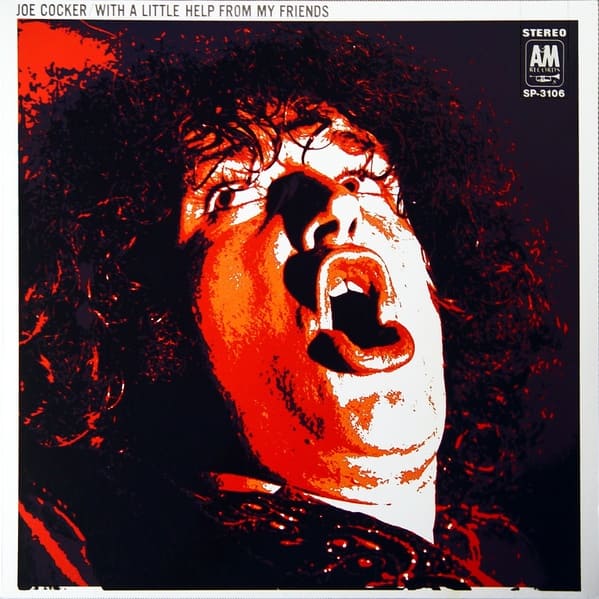 Maybe it was helped by the Belushi impression or the song used for the opening of The Wonder Years, but Joe Cocker has permanently endeared himself to your parents. He lives in the mind as one of the great rock legends thanks to a stellar performance at Woodstock.
29. Thin Lizzy – "The Boys Are Back In Town"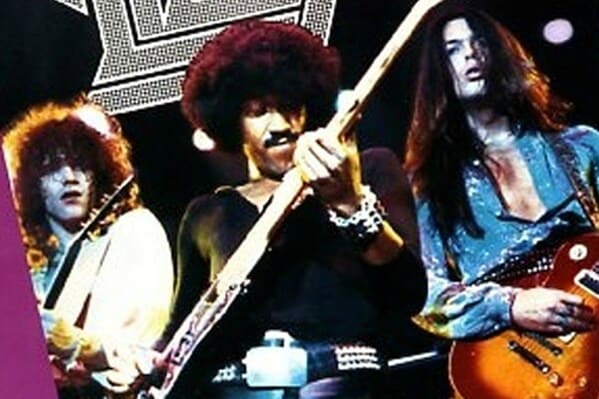 A band from Dublin, the name "Thin Lizzy" is a reference to the comic book The Dandy and the robot called "Tin Lizzy." They were making fun of the way it was pronounced. You can't hear the tune and not get excited to party.
30. Simon & Garfunkle – "Mrs. Robinson"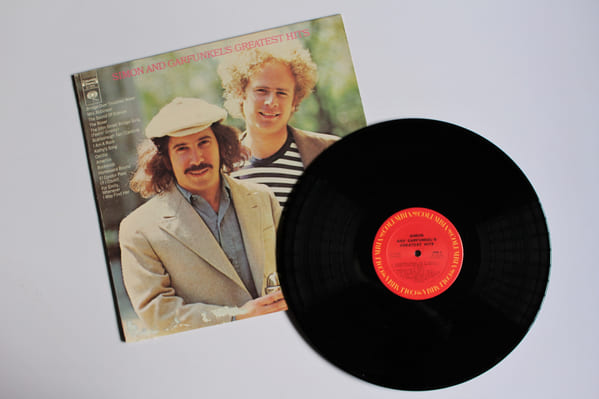 Whenever you feel like your parents' marriage had some linear path from courtship to marriage, remember that they loved The Graduate and all the music featured therein. Your dad likely seduced your mom and took her away from the guy her parents thought she should marry. And now you're here.
31. Bob Dylan – "Rainy Day Woman #12 & 35"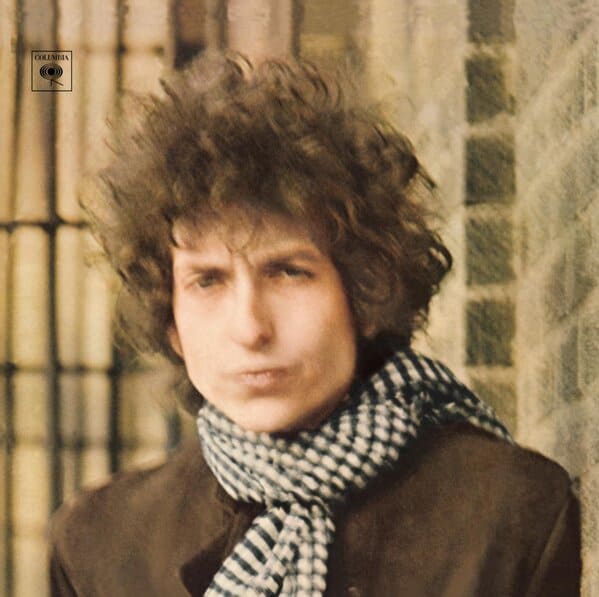 Your parents definitely tried marijuana in college, but they swear this song has nothing to do with drugs. This is about, ummm, the stoning of people? I honestly have no idea, but Blonde on Blonde is in the regular rotation at your parents' house.
32. Eagles – "Take It Easy"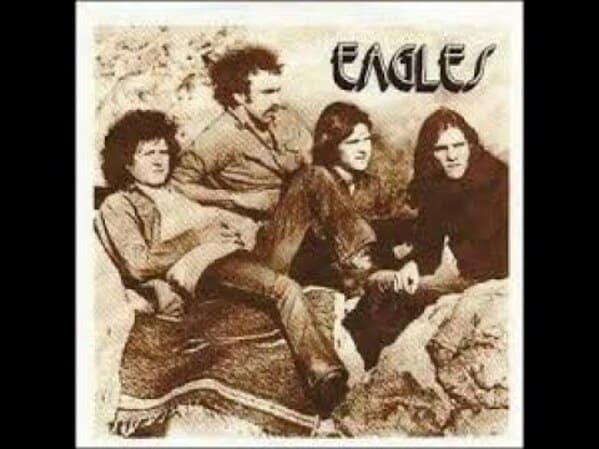 This is the number one jam for dads on their first road trip alone after a divorce. It's tough being a hot single guy, and the Eagles told you why.
33. The Rolling Stones – "You Can't Always Get What You Want"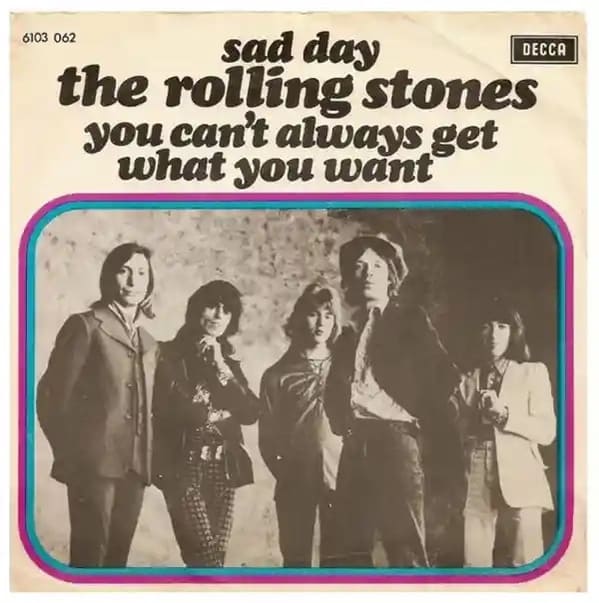 Your dad keeps saying this to you when you complain, and it was only recently you realized he was quoting the song. It's in the top 100 songs of all time according to Rolling Stone.
34. Sheryl Crow – "If It Makes You Happy"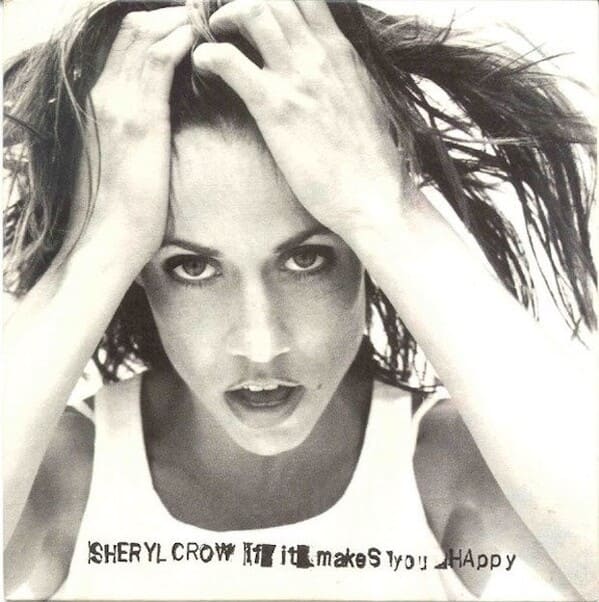 Your mom isn't cool enough to "get" Alanis, but she definitely understands the angst Sheryl Crow brings to the table. Melissa Etheridge also gets an honorable mention, though your mother is shocked to find out "Come To My Window" is about lesbians! She's fine with it, but a little scandalized.
35. Lynyrd Skynyrd – "Free Bird"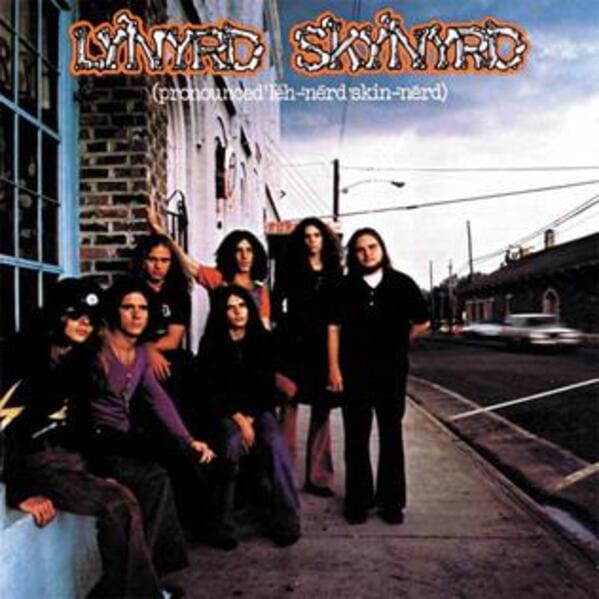 This song, and anything else that showed up on the Forrest Gump soundtrack is in your parents album collection.
36. The Guess Who – "American Woman"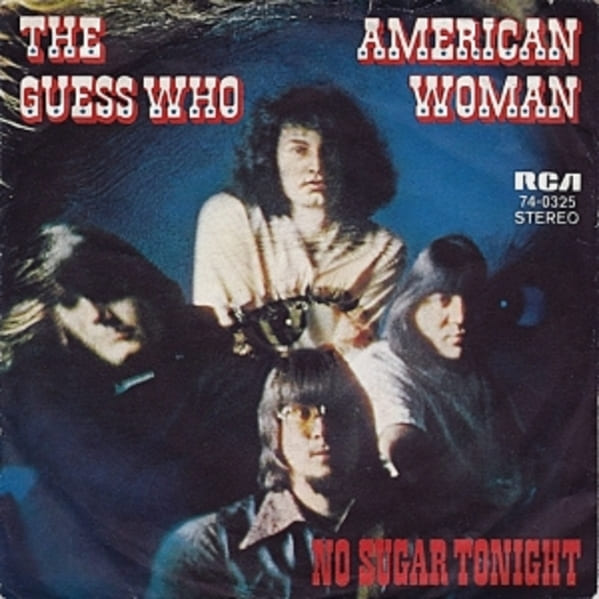 Another Canadian rock band waltzing in to take the No. 1 spot on Billboard three weeks in a row. The more your dad listens to songs about "leaving his woman behind" the more likely he will stay married until death. That's just a cold hard fact.
37. Crosby, Stills, Nash, And Young – "Carry On"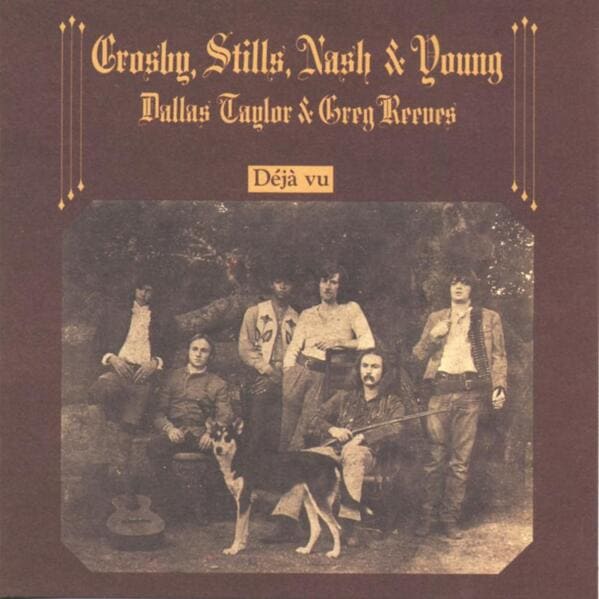 The supergroup to end all supergroups. This song inspired a generation of musicians, specifically Led Zeppelin.
38. Wings – "Band On The Run"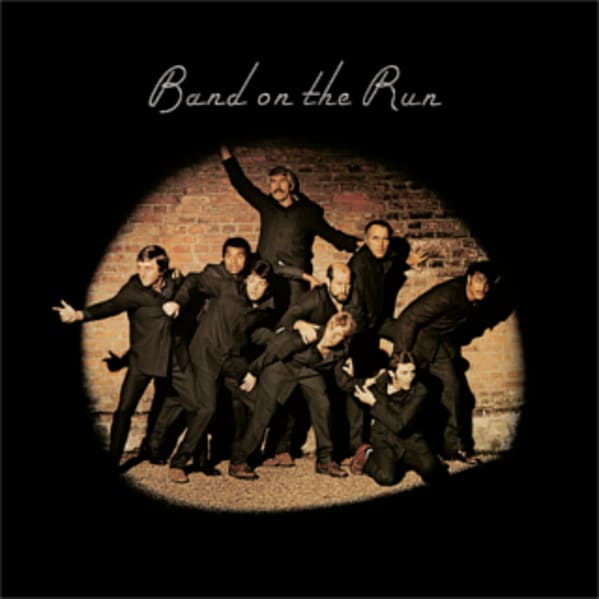 Paul McCartney made some really interesting music after the Beatles broke up. He also started Wings. I kid. This is a great song.
39. Tracy Chapman – "Give Me One Reason"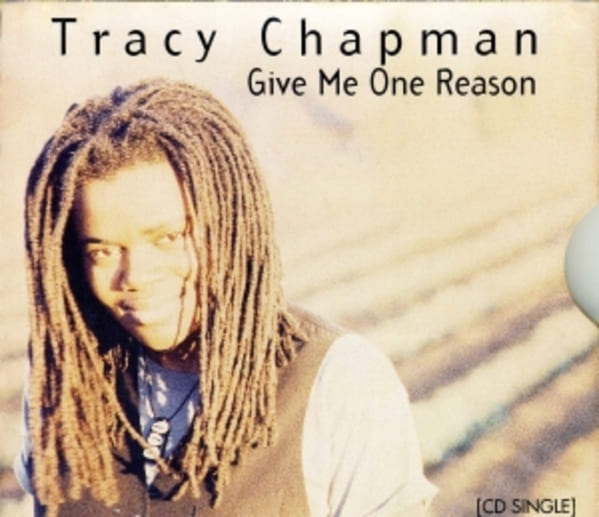 Again, your dad is grooving to this bluesy 90s jam. It was Tracy Chapman's biggest hit. Number 3 on Billboard.
40. The Who – "Who Are You"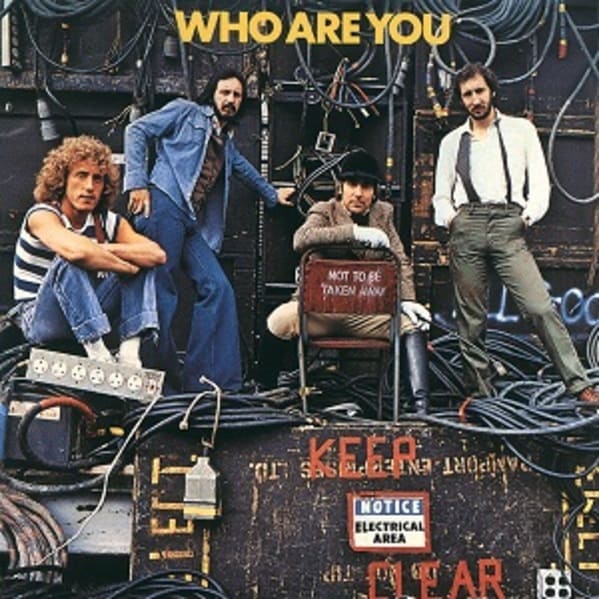 You can't not mention the song that opens your parents' favorite show CSI. The song is also used at the start of The Masked Singer, making it part of the CSI universe.
41. The Band – "The Weight"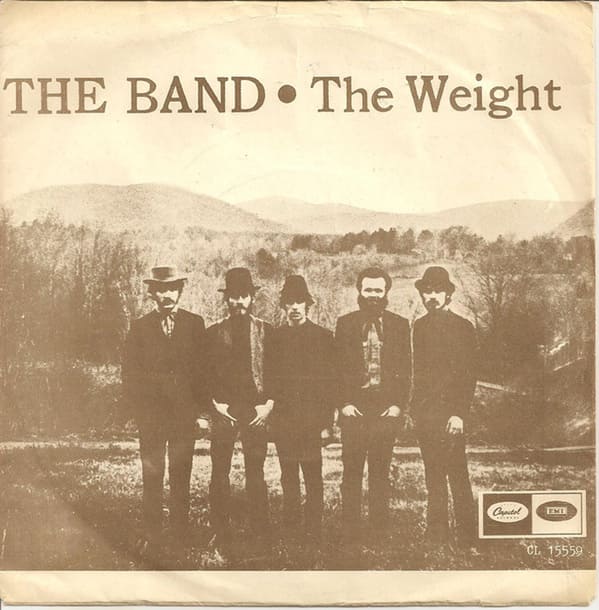 Though the lyrics sound like the simple tale of a weary traveler, the best-known song by The Band has allusions to the bible, a drug dealer they all knew, and the films of Luis Buñuel. It's a masterpiece that you've heard a hundred times.
42. Allman Brothers Band – "Ramblin' Man"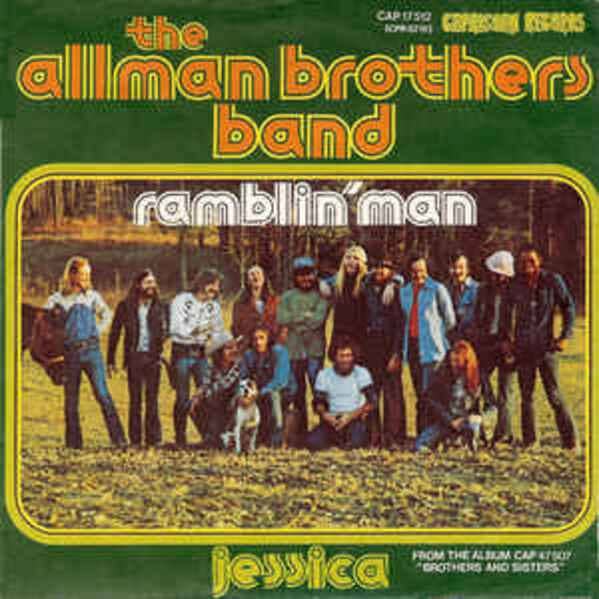 Another hot track about starting over a new life because men just need to keep "ramblin.'" Again, it seems like your dad is trying to tell you he's repressed, but he can only share the information via popular rock and roll music. It's probably for the best.
43. The Supremes – "You Can't Hurry Love"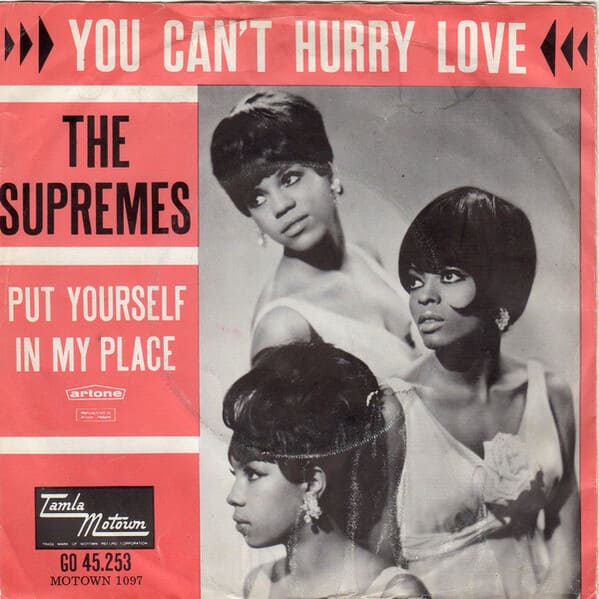 Bonus points if they also have the cover by Phil Collins, a great dad tune that the moms also love.
44. Jackson Browne – "Running on Empty"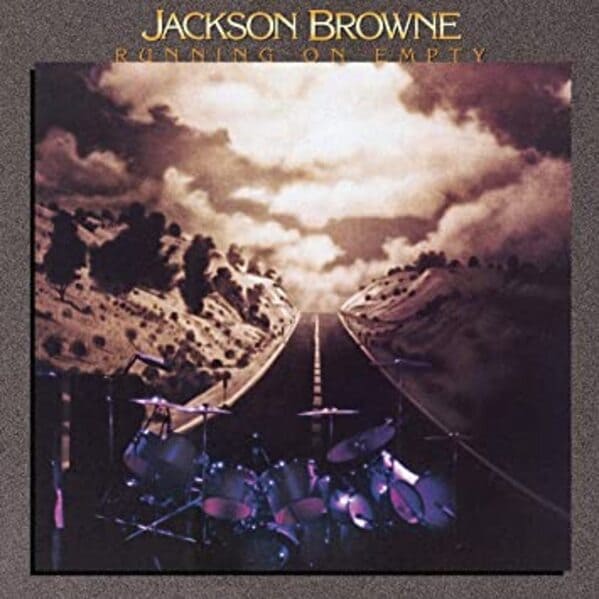 Jackson Browne (who wrote my favorite song, "These Days," when he was 16) has no idea where this song was written. He knows he was on tour somewhere and started playing it. That makes it feel more authentic. A great dad rock anthem.
45. Four Tops – "It's The Same Old Song"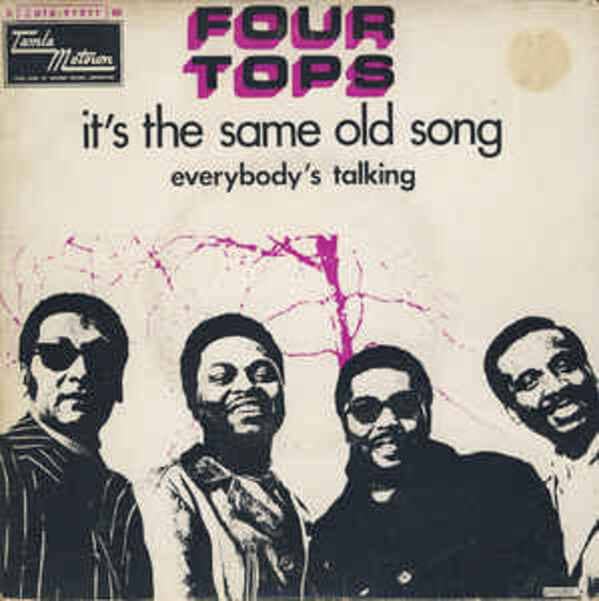 You better believe this one is also on The Big Chill soundtrack.
46. Janis Joplin – "Me And Bobby McGee"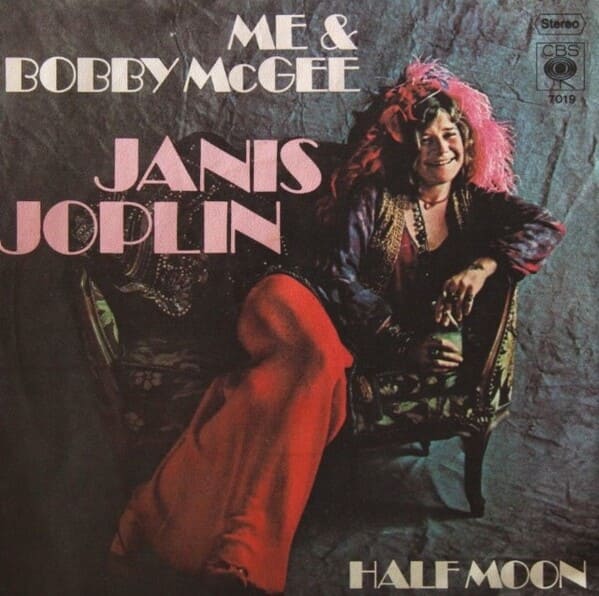 90% of parents wish they had seen Janis in concert. The other 10% lie and say they did see her. A few of them actually did, but not many.
47. Joni Mitchell – "Big Yellow Taxi"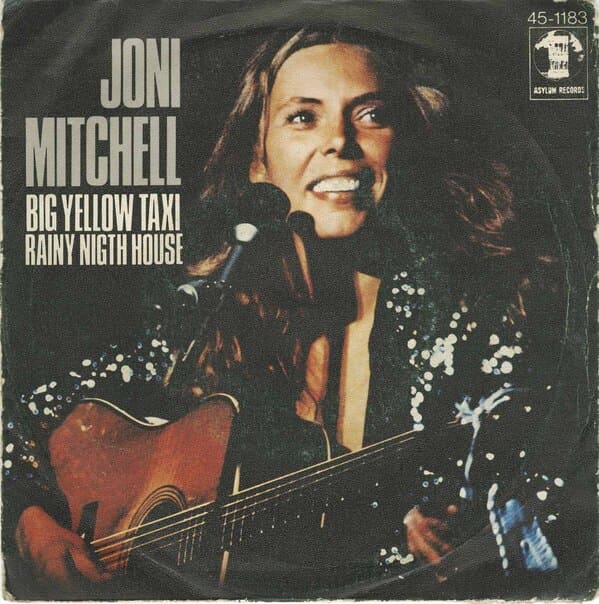 This list wouldn't be complete without Joni. Rather than a weepy love song, it's important to remember that your parents were very aware of how their lifestyles were destroying nature and leading to more global warming. They listened to the song. Isn't that enough for you, you little brat?
48. Dolly Parton – "Jolene"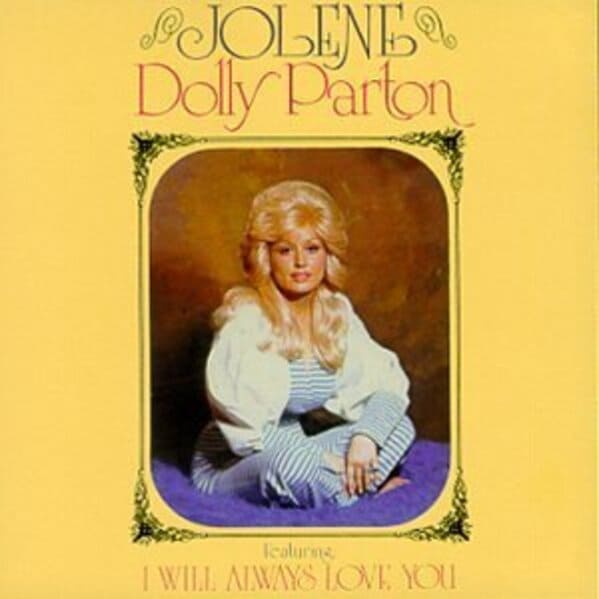 Heartwrenching and dark, Dolly Parton wrote a song about jealousy that spoke to us all. She is also partly responsible for saving your parents from COVID so this track deserves an extra spin.
49. Sam Cooke – "A Change Is Gonna Come"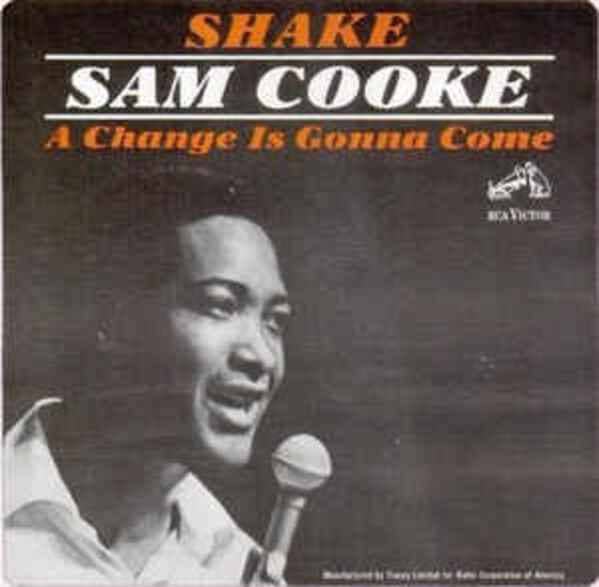 White or black, your parents were obsessed with this song in college and so was I. Sam Cooke is a legend.
50. Wilco – "Jesus, Etc."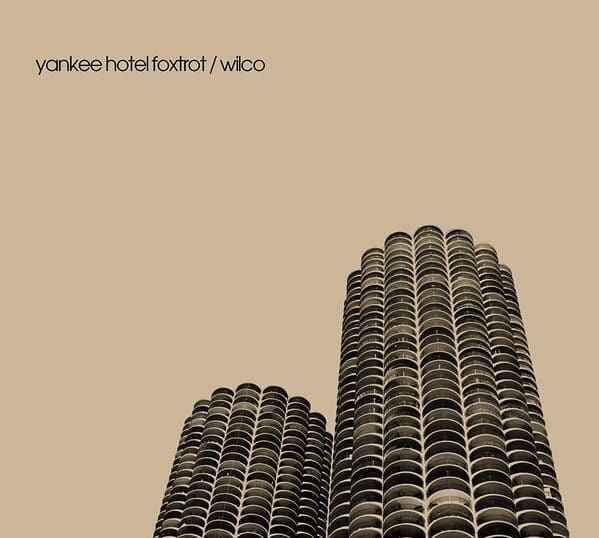 The ultimate new dad rock band. Get him a copy if he doesn't already have it. He'll thank you.
Follow us on Spotify for more great playlists. Check out the full tracklist below:
---