Personally, I thought dogs had one job: making me feel better by being cute and in the moment at all times. I forgot, however, that our canine friends evolved with us to hunt, scout, and herd.
Many good boys and girls are out there in war zones or farms doing harder work than I'll ever do. Frankly, dogs deserve a paise raise.
If you love dogs as much as I do, you'll be proud of these wholesome photos of them doing good work all over the world.
Here are some extremely good dogs who are good at their jobs:
---
1. U.S. Military dogs being evacuated at the Kabul Airport, Afghanistan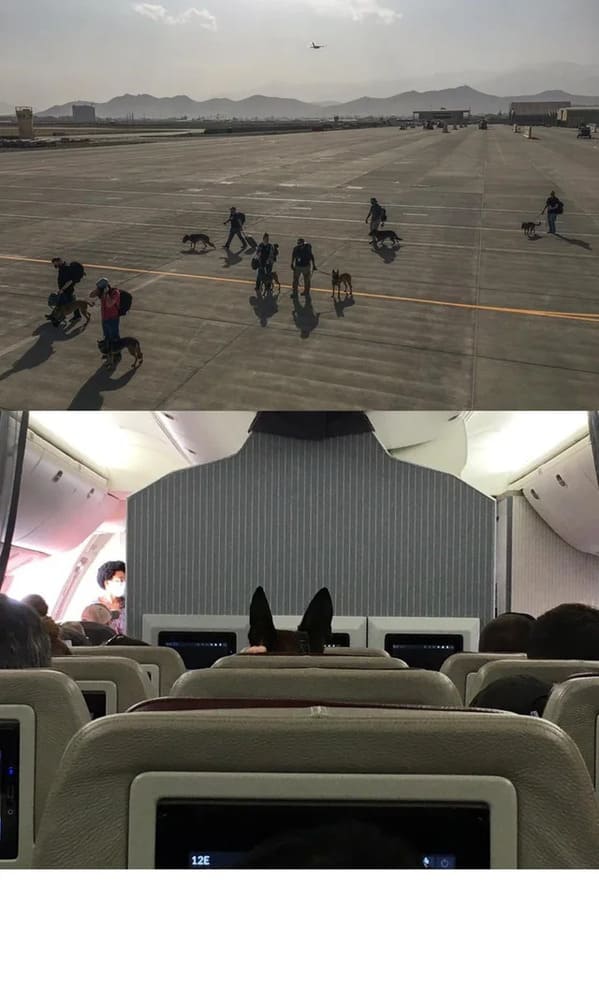 2. First day jitters…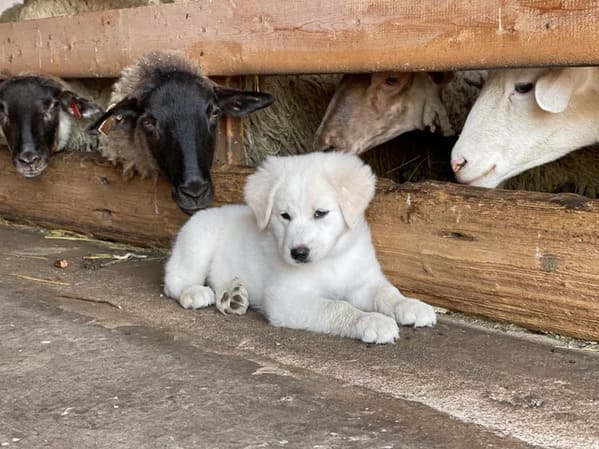 3. My sweet service dog being the best pupper keeping me calm in the ER.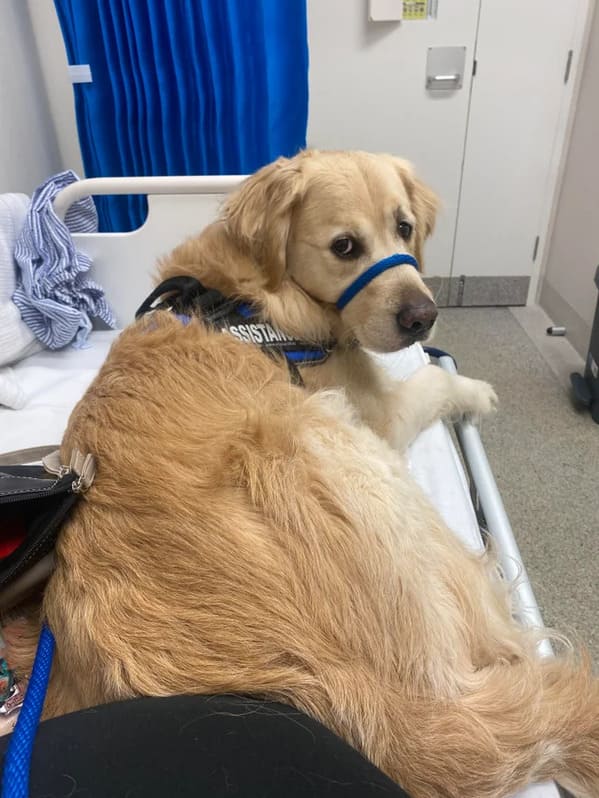 4. Kruger and Sorra waiting to catch the bus after a training meet up! Sorra (shepherd x ) does medical alert and Kruger(st bernard x lab) is training for psych and mobility. It was lovely to get the opportunity to meet other handlers again!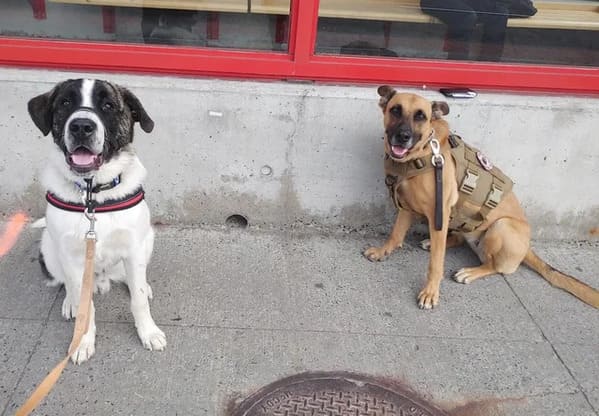 5. Shout out to all the farm dogs in the world! Port survived a wolf attack while defending the lambs!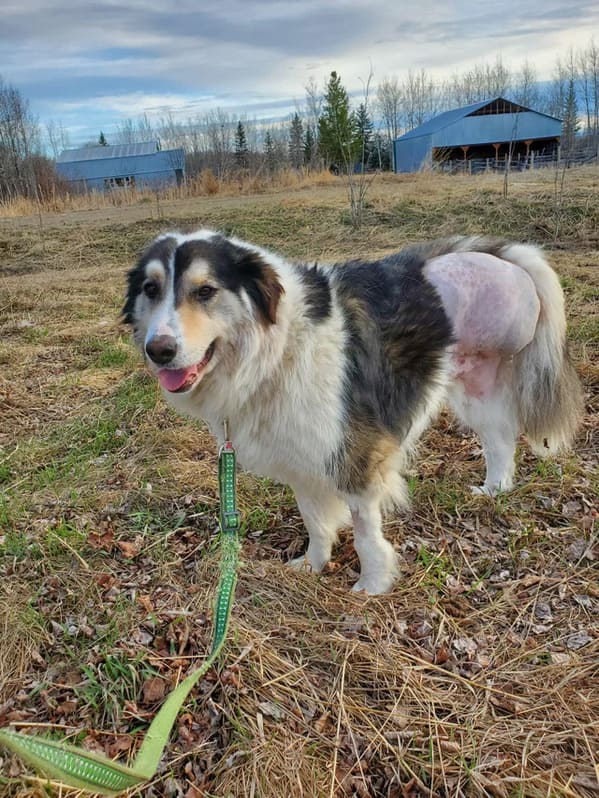 6. Four Sisters: (Clockwise) India, Icke, Iris and Inca – latest team members of the North Luangwa Canine Unit and the newly formed Nsumbu Tanganyika Canine Unit. Poachers beware!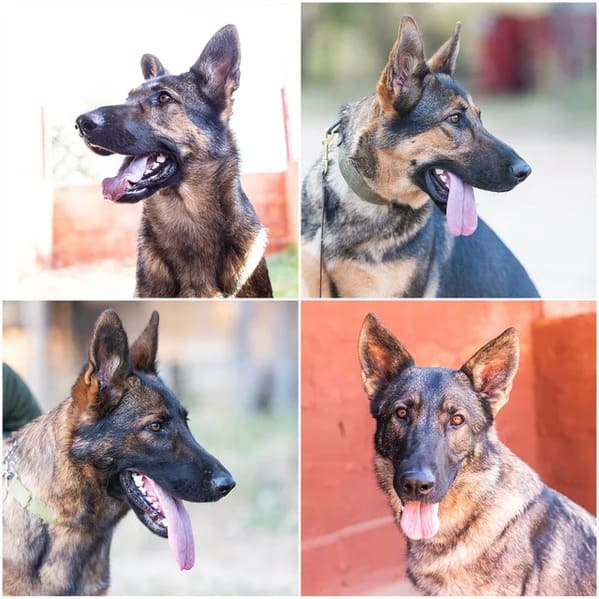 7. Good girl took me to get vaccinated!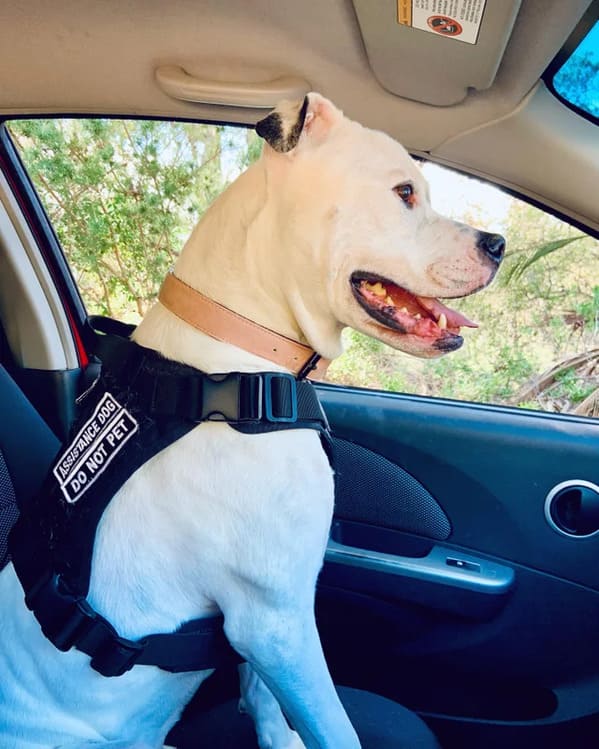 8. Today, because of my service dog, I was able to attend my first Con in 7 years. She's simply the best.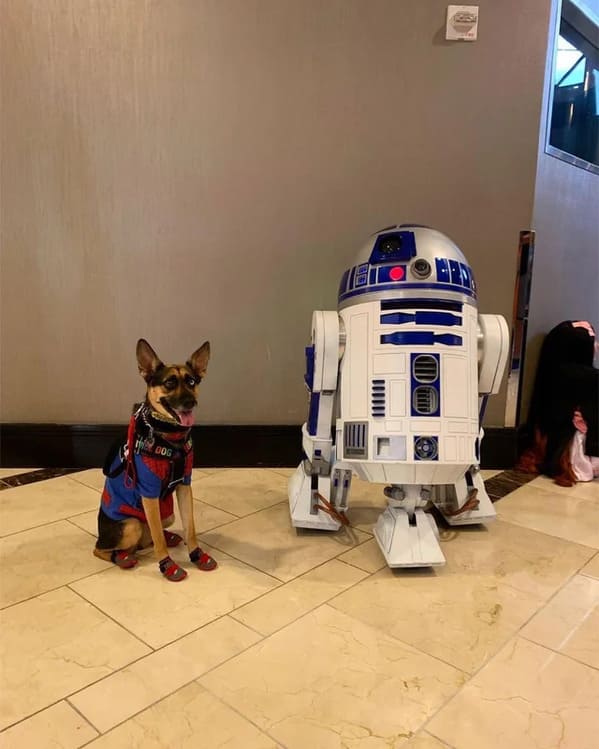 9. My service dog Fae went with me to the zoo for our birthday! We share the same birthday so we take the day to do something fun.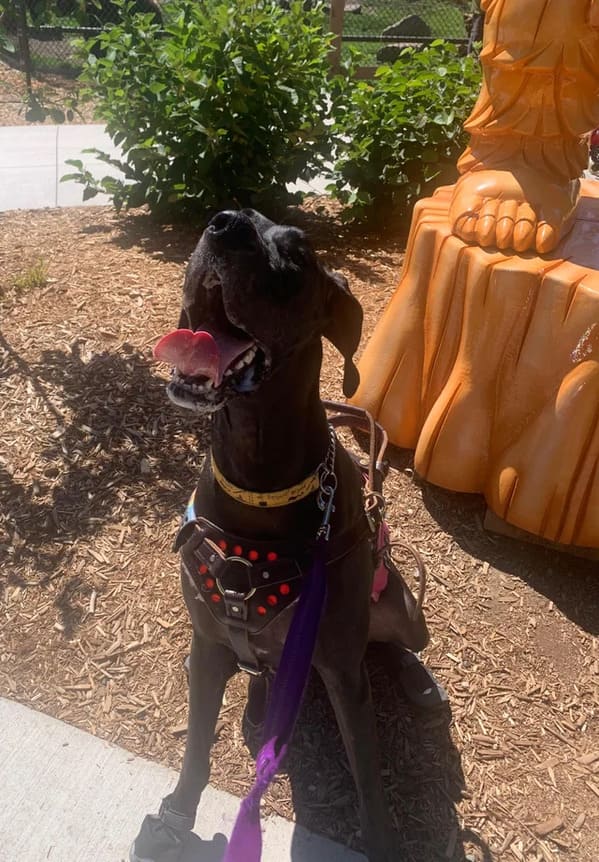 10. We rent goats at my work to clear brush. I went to check on them only to find they brought their own security this time.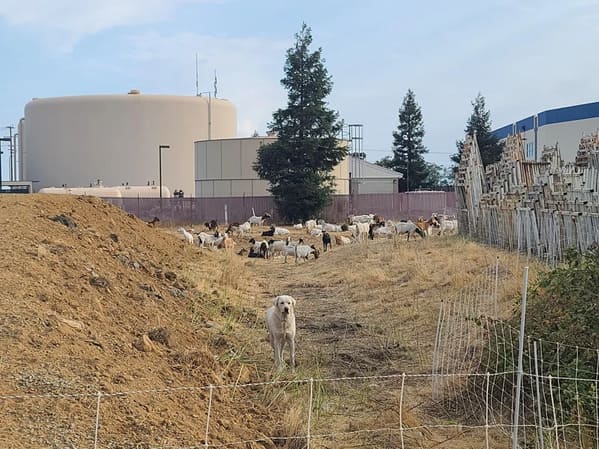 11. This is my new Urban Search and Rescue puppy. Ares.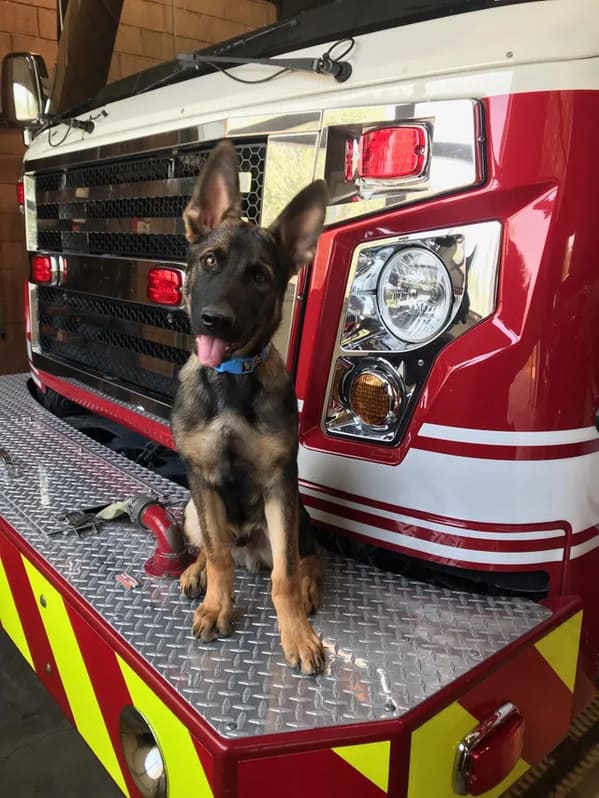 12. It's taken a long time but she finally survived hordes of screaming toddlers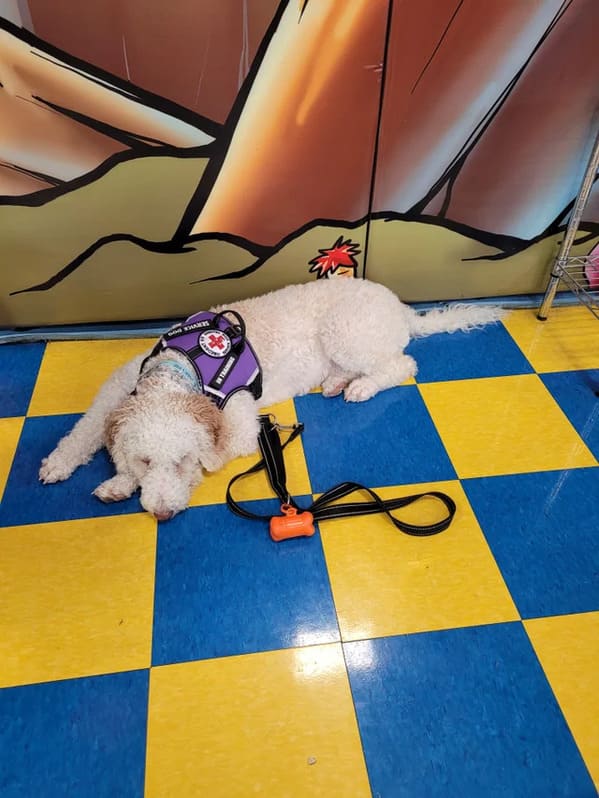 13. The pup has a nose worth €12.3 million now.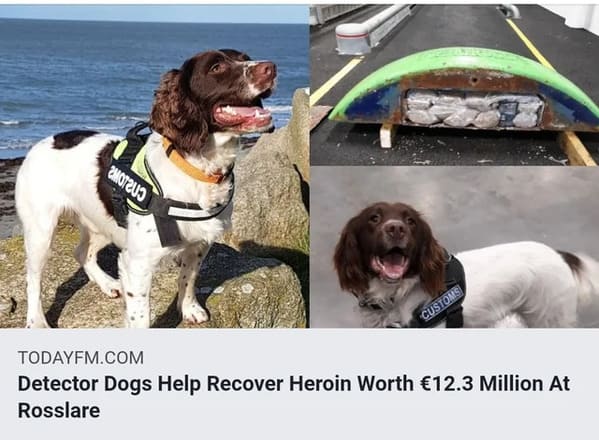 14. Curly is worn out after the first day back after summer vacation.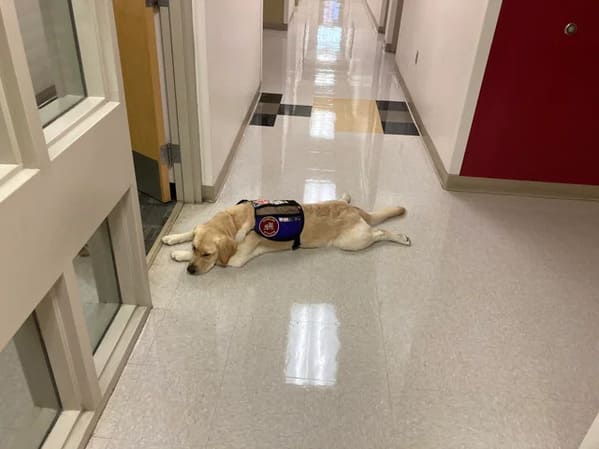 15. Bird watch training. Such restraint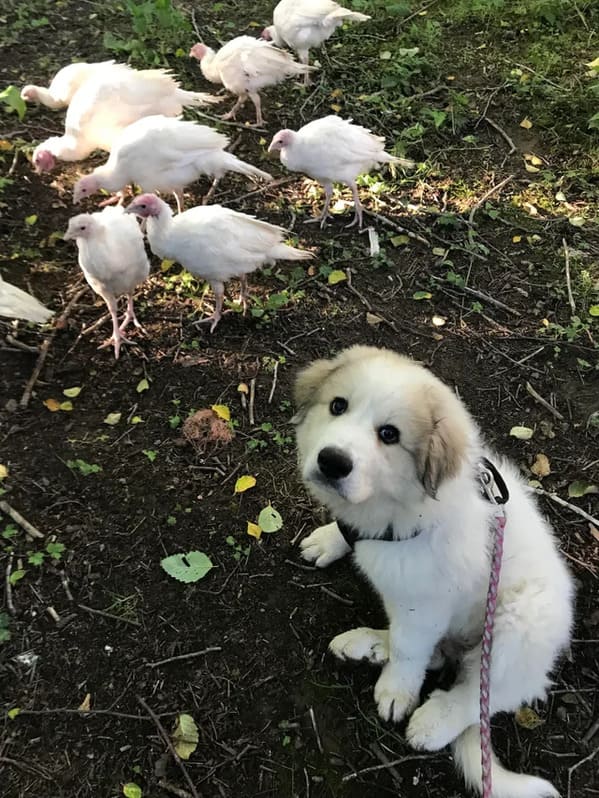 16. Avalanche S&R good boy at Aoraki Mt Cook NZ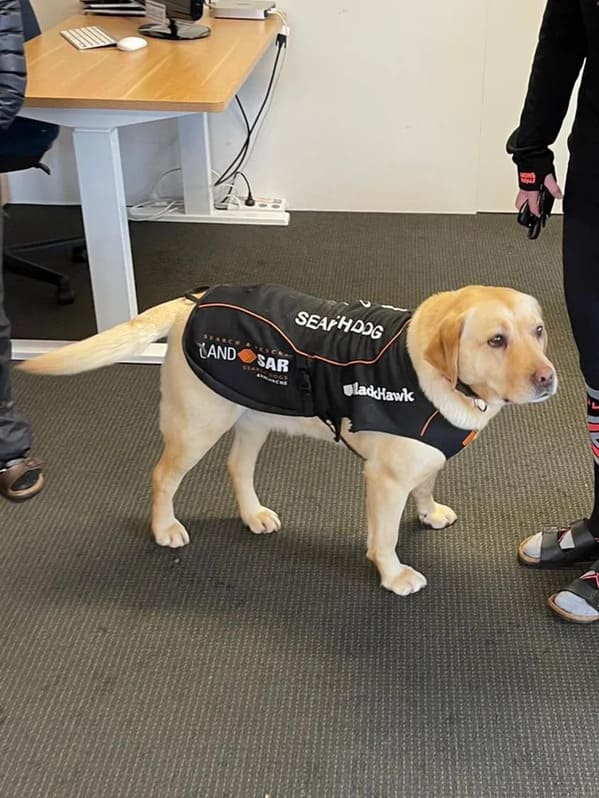 17. Pickle, the service dog gets a well-earned pupaccino after working hard today.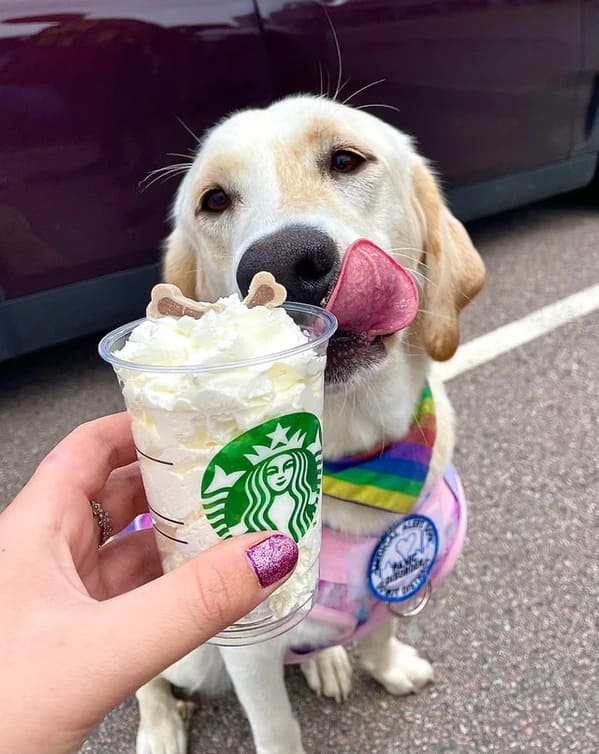 18. Service dog supporting some wobbly knees.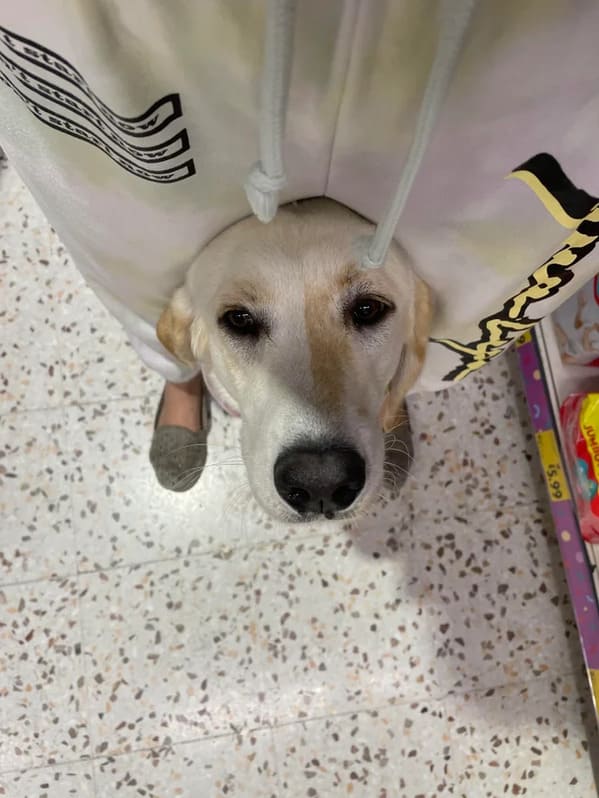 19. My Seizure Response Dog in Training, Code, is at Medical Mutts in Indianapolis. 1) He's practicing "bed". 2) He's a goof ball.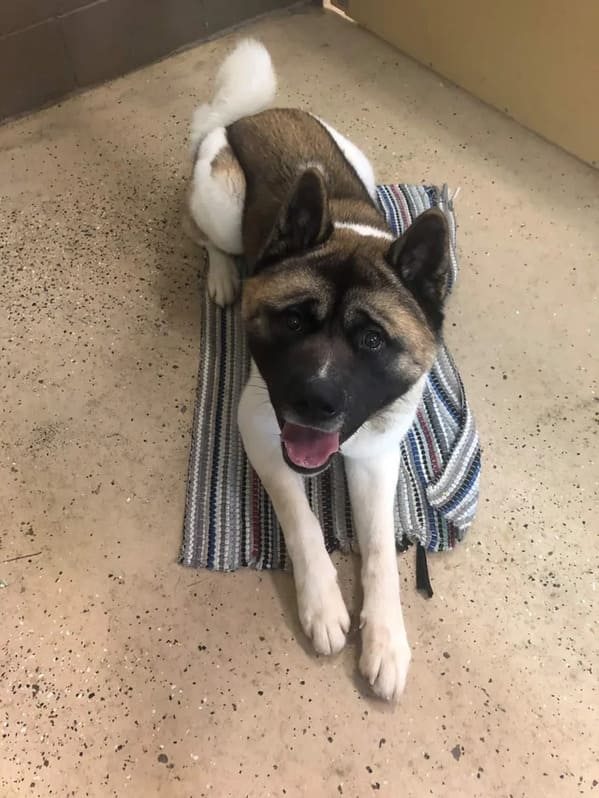 20. Hunter the Search Dog was out looking for a missing 77YO in over 90 degree weather and worked till i stopped him. I have to be more mindful of his body temps. The subject was found by a nearby team after missing for 24 hours.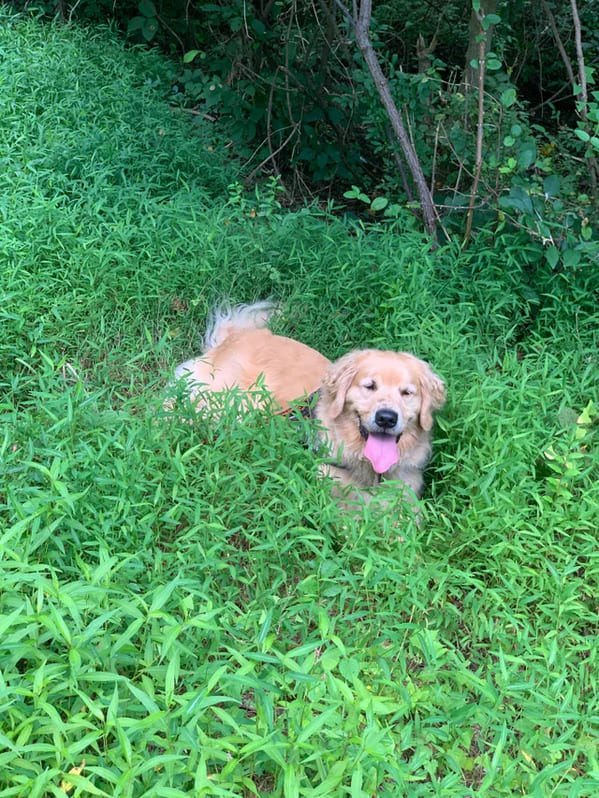 21. His vest finally fits!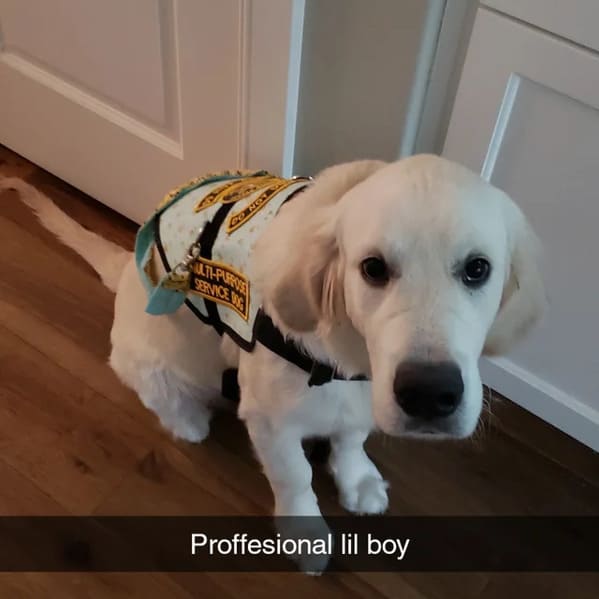 22. I don't want to work today, let's go home.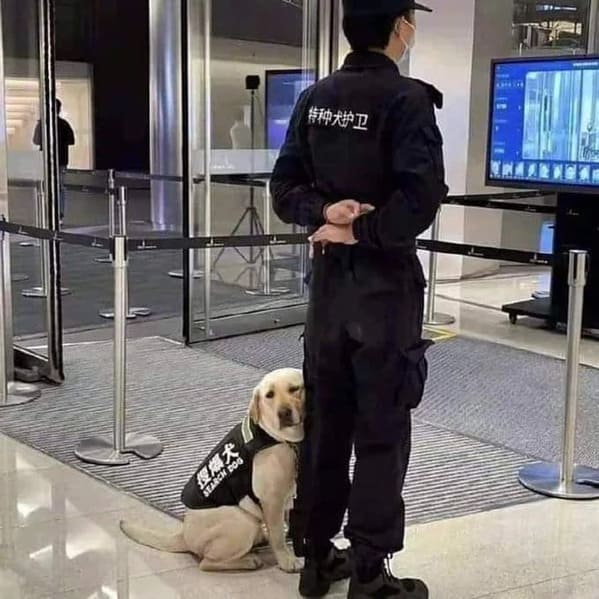 23. Amaya the Service Dog bringing a smile to my face during the worst of times. She is my best friend, my nurse, my medical equipment, my sister, and the love of my life.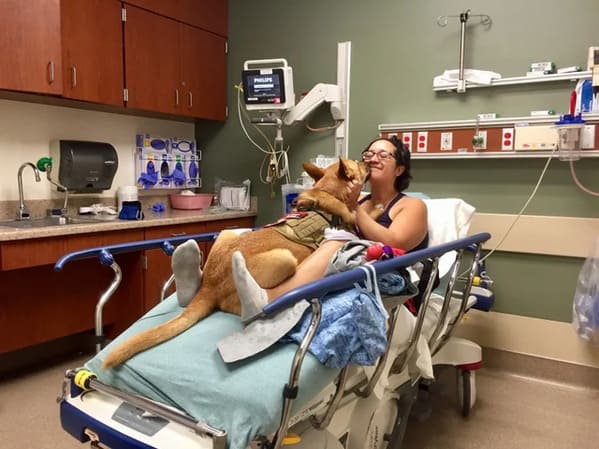 24. Service dog in training, Cooper. Going places is his favorite thing.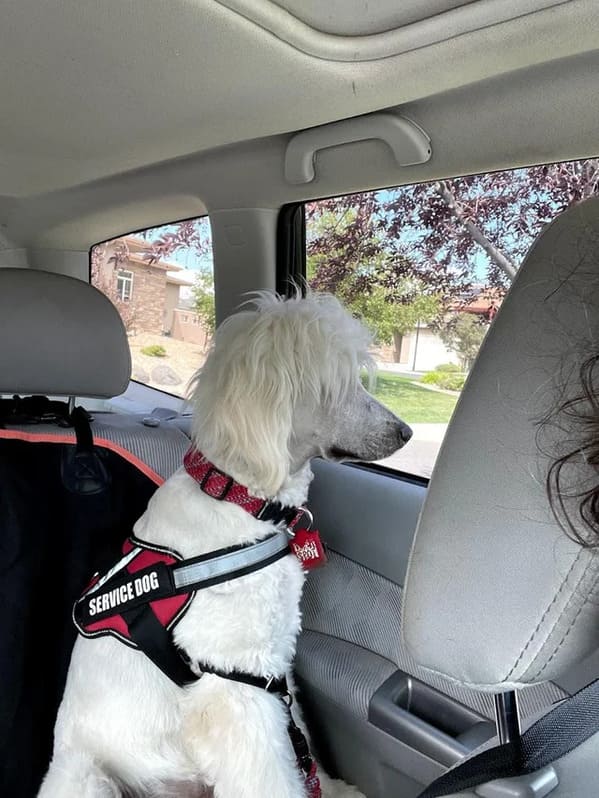 25. Aron's job is to protect the chickens, but he also enjoys head scratches