11.
jesus: what do people call the day i was crucified
me: good friday. we call it "good friday"
jesus: what the fuck

— Sage Boggs (@sageboggs) April 3, 2015
12.
COP: jesus how much hav u had to drink
JESUS: (leans out window) (whispers) my blood is wine
COP: ok step outa the car pal

— jonny sun (@jonnysun) August 23, 2015
13.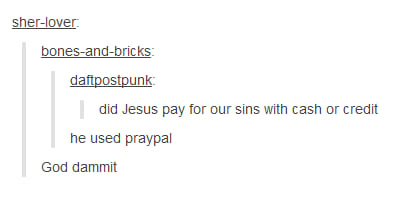 14.
15.
Judas: still on for Friday?
Jesus: Friday?
Judas: yeah, the last supper
Jesus: the what?
Judas: supper. Normal supper with the fellas

— David Hughes (@david8hughes) January 5, 2015
16.
remember teens: even Jesus once logged off for 3 days

— lawblob (@lawblob) June 22, 2014
17.
Me: I know you from somewhere

Jesus: I get that a lot

Me: no I'm sure

Jesus: just one of those faces

Me: [holding arms out] go like this

— Nate Usher (@thenatewolf) October 26, 2015
18.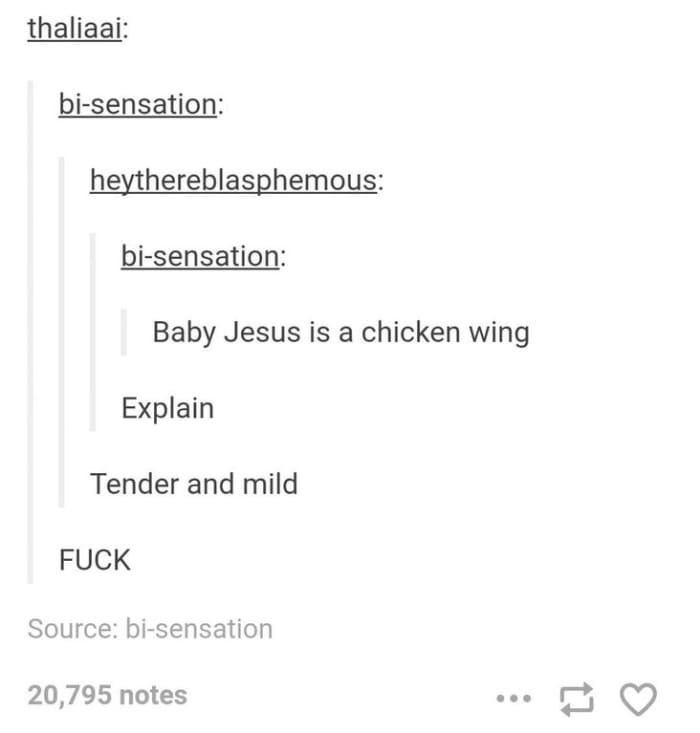 19.
20.