Got a really great batch for you this week. The world seems to be on fire, but folks still have a sense of humor. Laugh through the pain with them.
1.
just got fired 🙏🏾 https://t.co/LuEq4SB8zT

— korod (@7Korod) September 18, 2019
2.
When I say I nearly passed out from laughing… pic.twitter.com/TJgpLocqrL

— Yashar Ali 🐘 (@yashar) September 16, 2019
3.
a lunchable is charcuterie if you're not a fucking classist

— ev o'driscoll (@nomunnynohunny) September 15, 2019
4.
i don't like the person i become when i'm tracking a ups package

— daddy long legs xx (@ELLASCHU) September 15, 2019
5.
Y'all…. this is how my little brother wanted to come out in the family group chat 😂🤦🏾‍♂️ pic.twitter.com/mam6N2ADsK

— 🧙🏾‍♂️ (@PlanetKenn) September 14, 2019
6.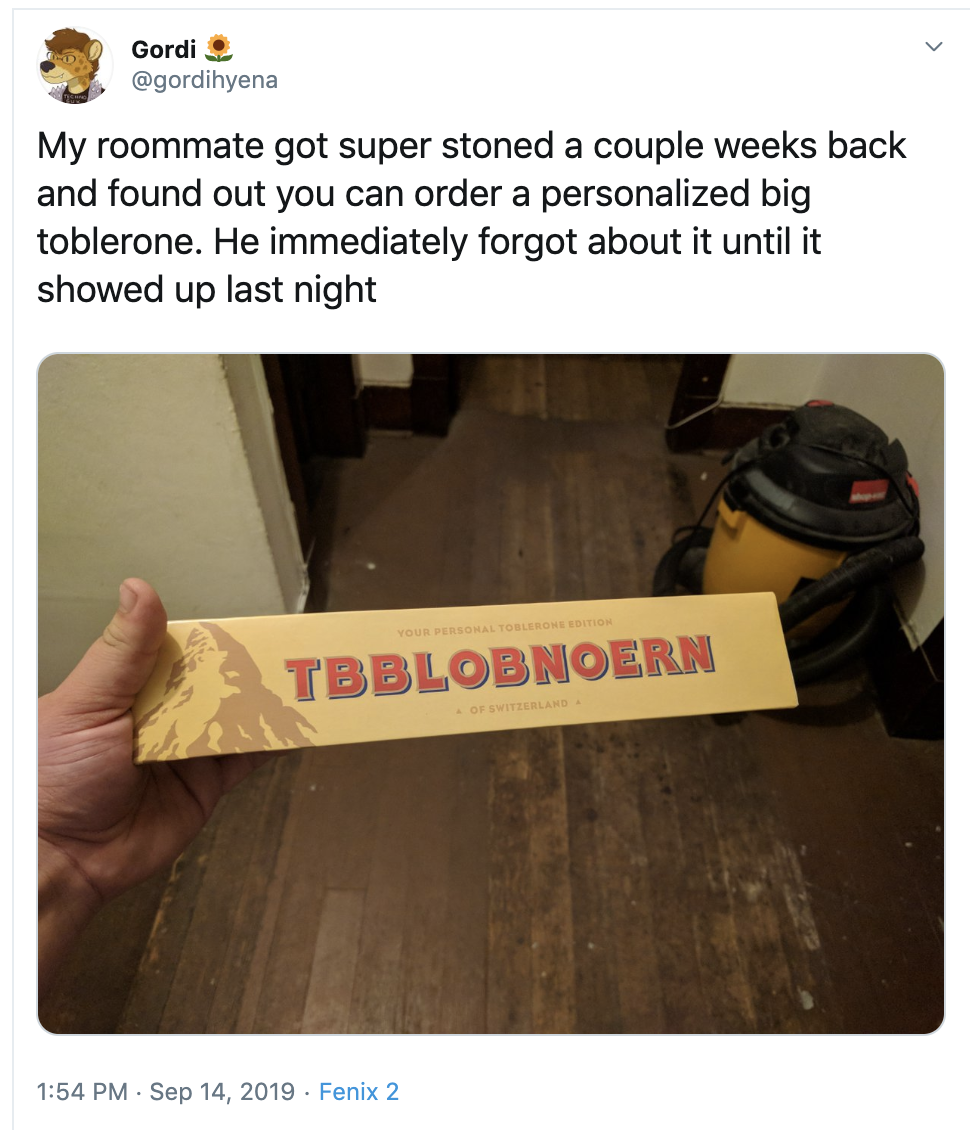 7.
If you turn the Chicago bulls logo upside down it's a robot having sex with a crab pic.twitter.com/KGfsqyr3Ml

— Deniz Camp @ NYCC (@MDesaad) September 14, 2019
8.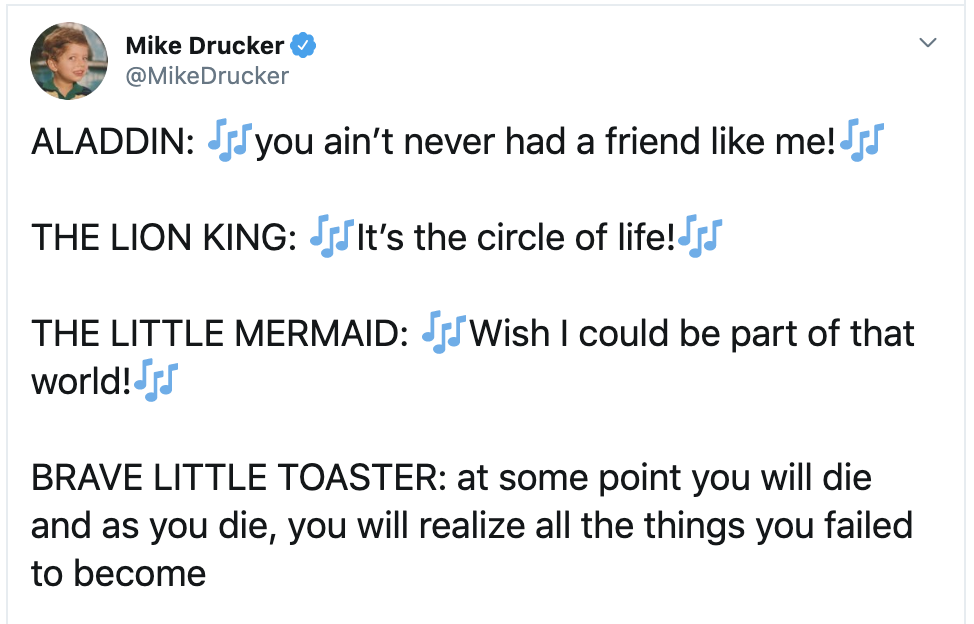 9.
I WAS 9 AND MY PARENTS CAUGHT ME ON PORNHUB AND FORCED ME TO HAVE A PICTURE TAKEN pic.twitter.com/kYbTADwwmv

— reno (@u0001f602) September 19, 2019
10.
I unprivated my twitter bc if my bosses find me they find me. Why are u even looking? Ugh u wanna kiss me so bad

— afsana (@existentialkale) September 18, 2019
11.
how girls flirt: this picture of these monkeys i sent you who are snuggling that's you and me you are the big monkey i am the little monkey

how boys flirt: jesus fucking christ youve never seen john wick what the fuck are you out of your mind come over after work then

— losing it, (@prophethusband) September 17, 2019
12.
the stupid clothing stores I shop at gradually moved from calling things "boyfriend jeans" to "the ex-boyfriend shirt" and I'm hoping this is going to lead to something interesting like "the widower overcoat"

— Mmm? (@Merman_Melville) September 17, 2019
13.
i refuse to ever teach my daughters the archaic concept of "losing one's virginity" as if some baby-dicked boy who drives a Honda Civic is really taking something special from you lmaaaoo grow up and overthrow the government

— pony (@tigersgoroooar) September 16, 2019
14.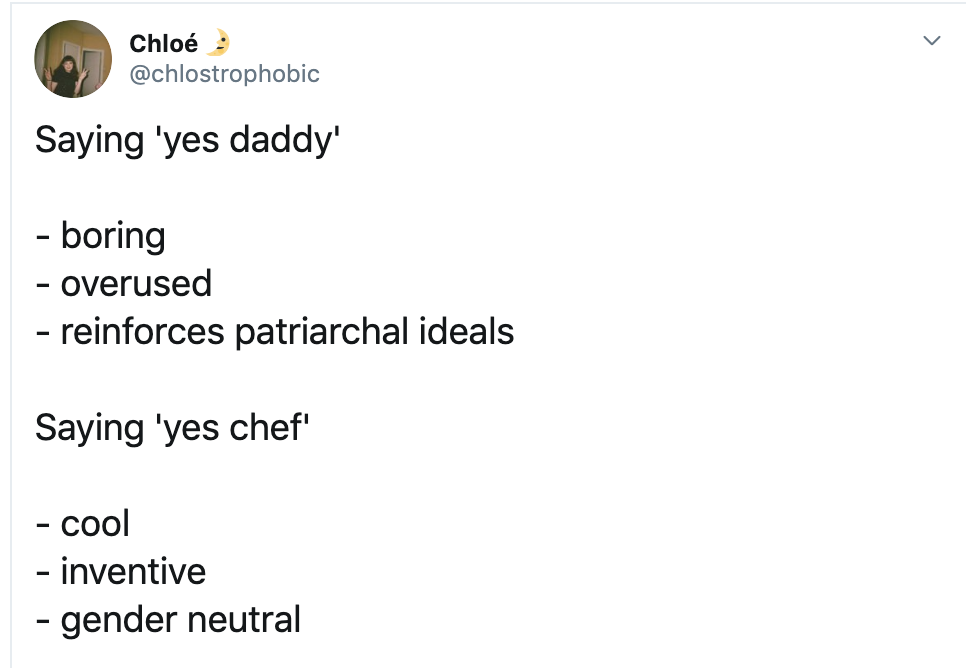 15.
Each day on twitter there is one main character. The goal is to never be it

— maple cocaine (@maplecocaine) January 3, 2019