Got a really great batch of Twitter's funniest tweets for you this week. Hopefully, it's as fun for you to read as it was for me to put together. Have a great weekend.
1.
how low are my moms expectations of me? pic.twitter.com/NhpjVCpKDJ

— verde (@supverde) September 24, 2019
2.
Lmaooo man i got one hard ass and one snitch 💀💀😂😂 pic.twitter.com/UNA3EBII8J

— b-rad (@ToolegitBritt__) September 22, 2019
3.
Sister got engaged this weekend and I dressed as a bush in the wilderness to watch/capture the moment. We are 1 yr apart.. why are our lives so different rofl pic.twitter.com/cE14RBZ9CL

— therese merkel (@theresemerkel) September 23, 2019
4.
Who came up with the word eerie, the fucking… e… store?

— Nate Usher (@thenatewolf) September 20, 2019
5.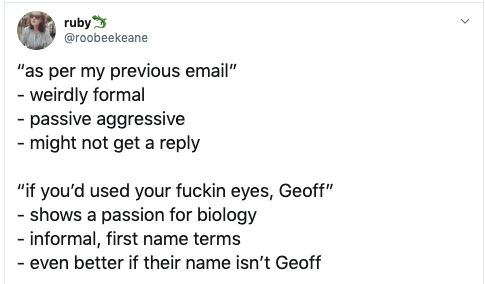 6.
L.L. Bean bisexual icon we stan pic.twitter.com/icgvPD23lk

— clementine requester (@hellohappy_time) September 24, 2019
7.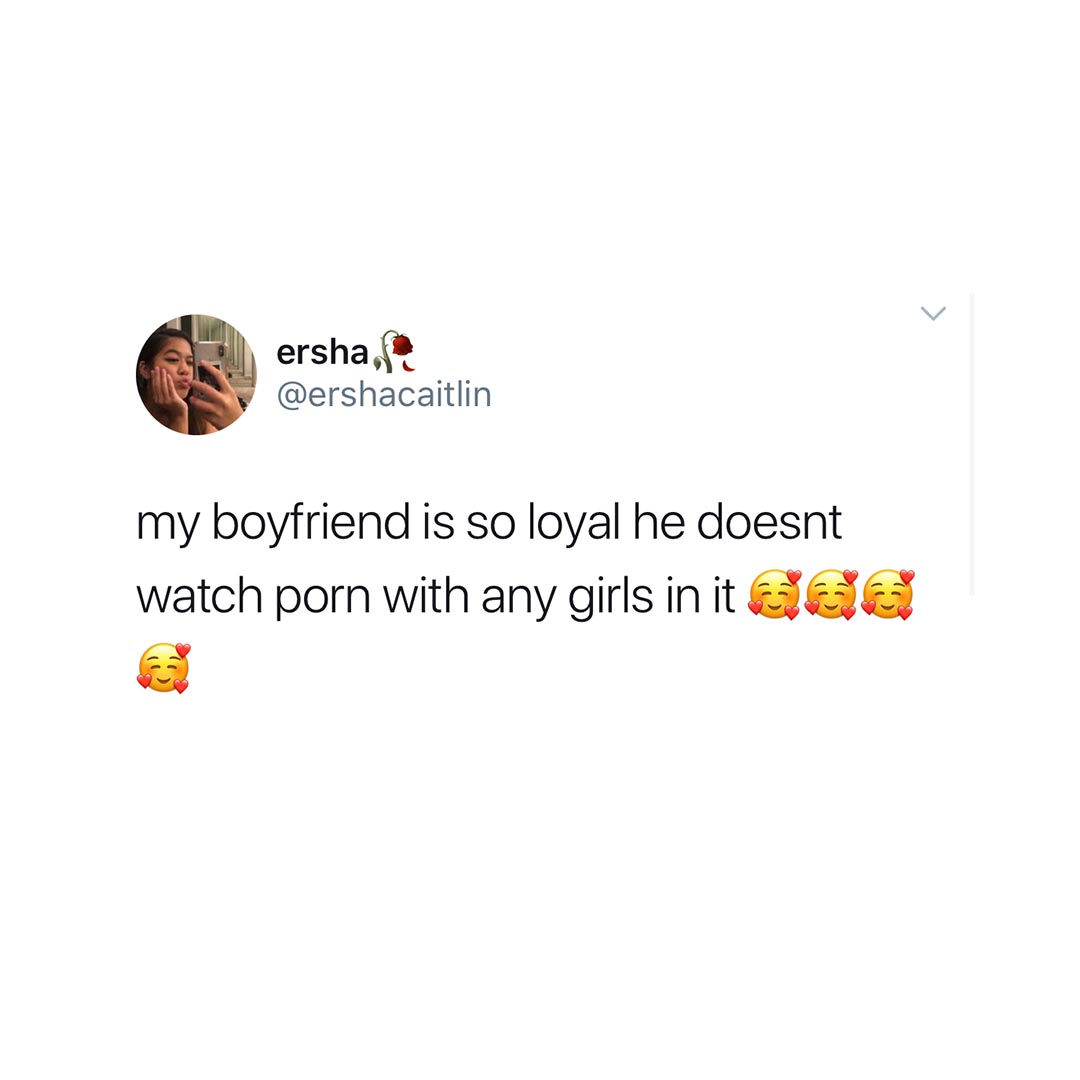 8.
A few months ago I learned that ppl who had been deaf from birth but gained their hearing later in life often say that they expected the sun to make a noise, and I've been thinking about that ever since

— 'Cene Kid (@AnthropoceneKid) September 21, 2019
9.
It has been literally hours and I'm still laughing out loud every time I think about this pic.twitter.com/4Z5aqAg8DU

— Avery Hartmans (@averyhartmans) September 26, 2019
10.
Instead of buying a pumpkin from a pumpkin patch, I'm going to adopt one from a local shelter

— water toupée (@markydoodoo) September 25, 2019
11.
guys i think that my grandma is vaping and killing people pic.twitter.com/NJsNr0ly1W

— Danielle Betsy (@sistersome) September 25, 2019
12.
Penguins not being able to fly is only sad because we call them birds.
If you think of their wings as flippers and call them fish it's a miracle they can walk on land.

— MehGyver (@TheAndrewNadeau) September 22, 2019
13.
Welcome to America pic.twitter.com/itfe0ky7XI

— Hi, it's Abby. Yep. (@abbycohenwl) September 14, 2019
14.
"This… This belonged to my Grandfather… But I want you to have it."
-me, dropping Nana at a retirement village.

— Jon Pinder (@jonpinder3) September 15, 2019
15.
me trying kombucha pic.twitter.com/rnz66cqt4X

— llama in a tux (@LlamaInaTux) September 21, 2019
More funny tweets: