Not quite fascinating but not totally unworthy of your time. Mildly interesting. The "just right porage" of pics. Enjoy having your mind blown, but blown like a 112-year-old lady blowing out her birthday candles.
1. This hi-hat stand used as a handsfree sanitizer dispenser.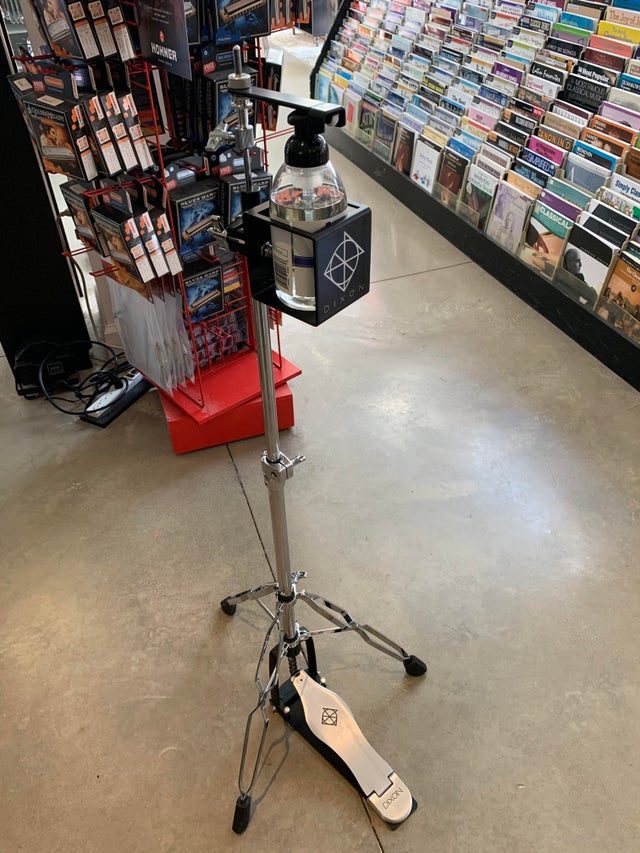 u/twopointohyeah
2. Removed an old desk drawer and it looks like an abandoned store.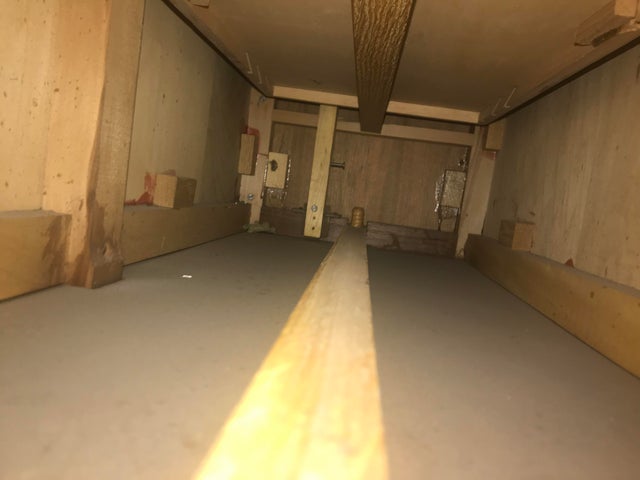 u/trevor-boy
3. Our company logo is projected onto a waterfall in the lobby. The algae started to grow only in the lit spots.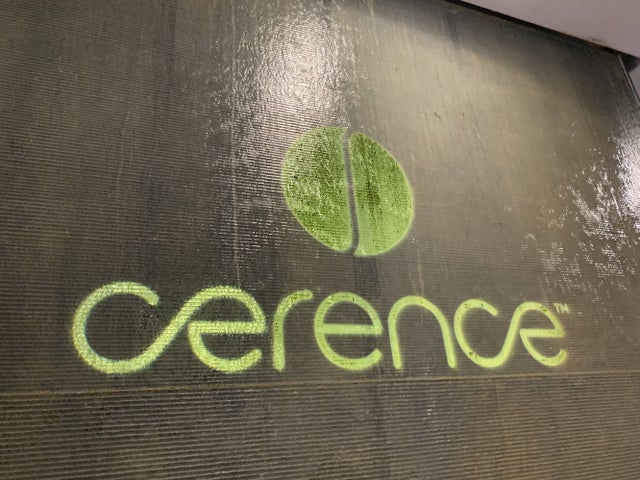 u/root42
4. This display in Ashmolean Museum shows how touching artwork affects material.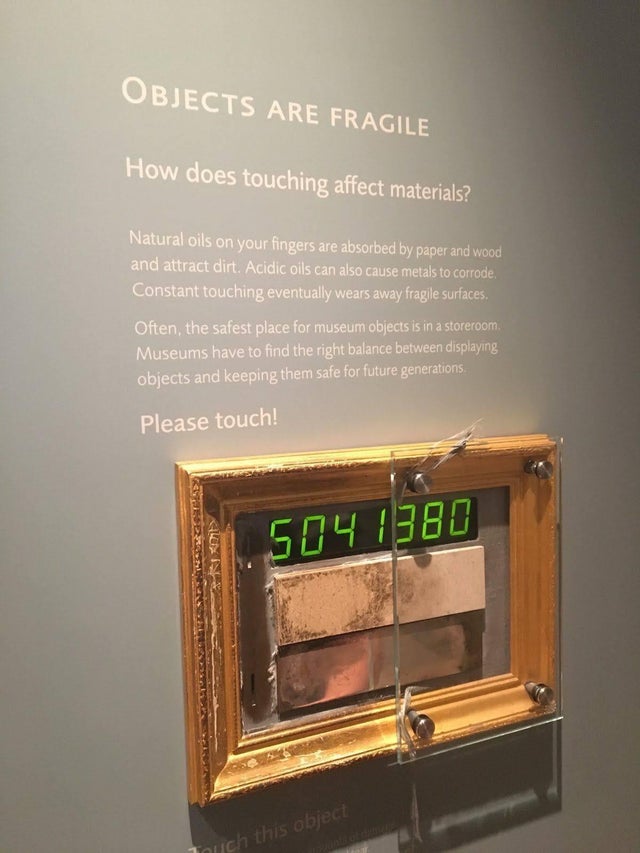 u/Newbee_3000
5. This cedar wood I was cutting is purple inside.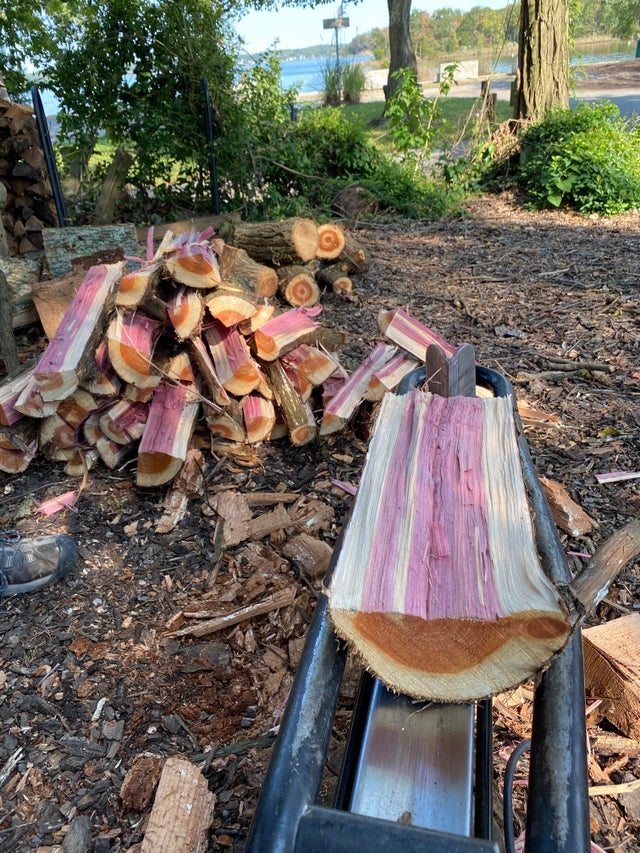 u/Finn1118
6. Bone cancer in a snake skeleton.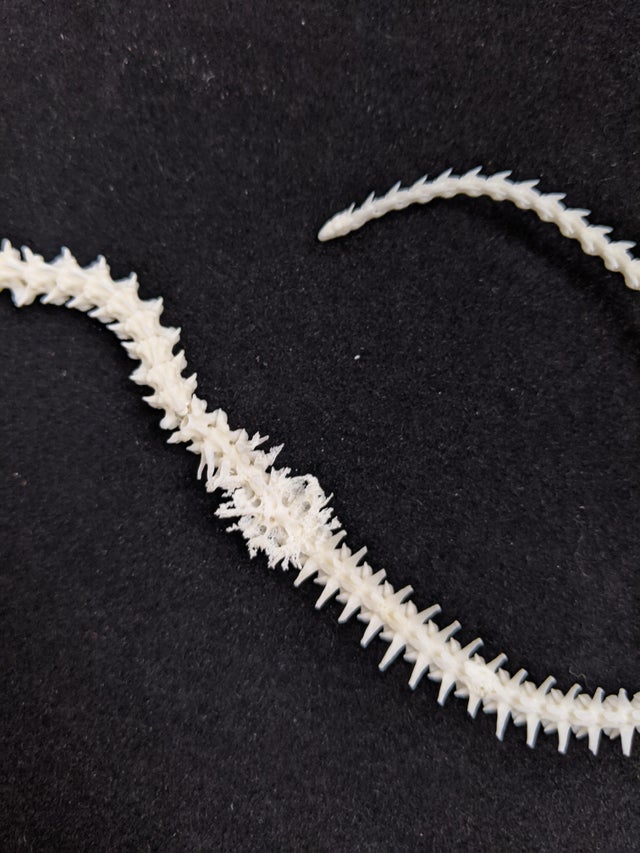 u/GrumpiestSnail
7. These roof vents look like Mandalorian helmets.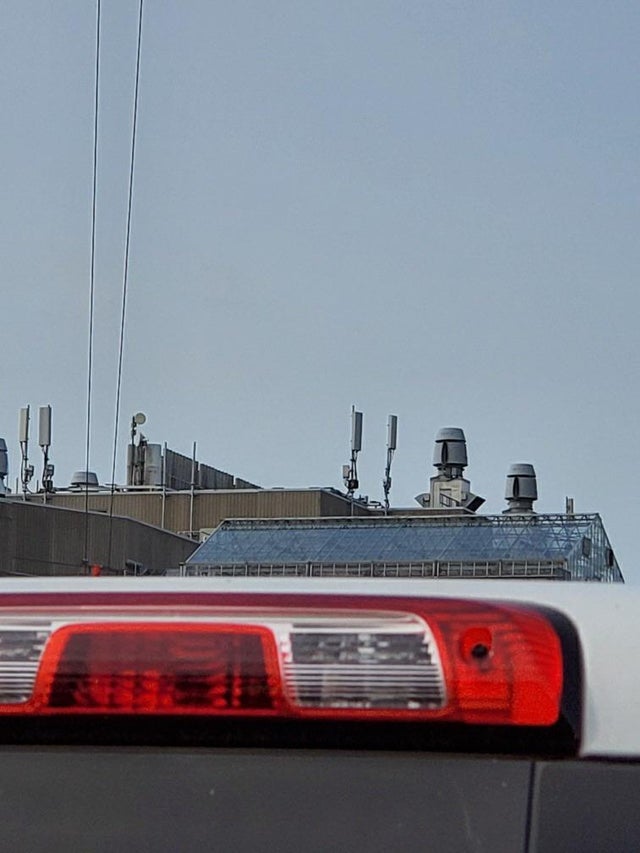 u/kurtisbr
8. I created Dumbledore out of painter's tape on my closet door.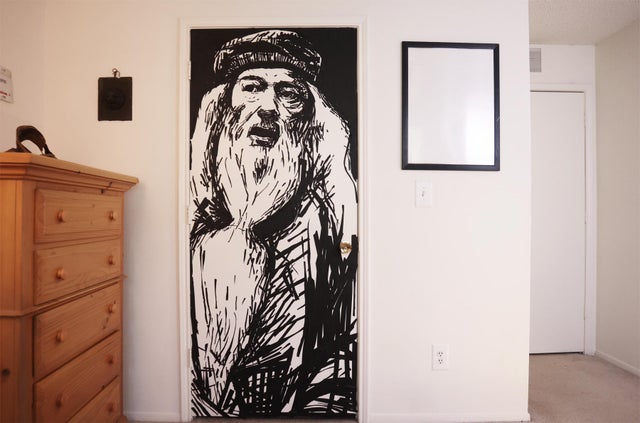 u/tentoesandcounting
9. This shark outline in wood siding.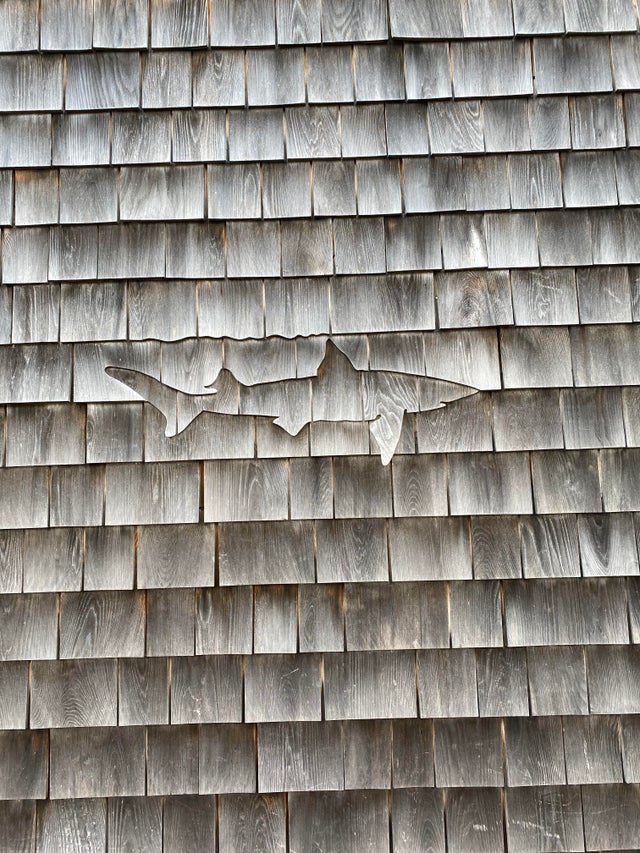 u/Holmes02
10. The moss growing in this bus stop gutter looks like a tiny ancient ruin on top of a hill.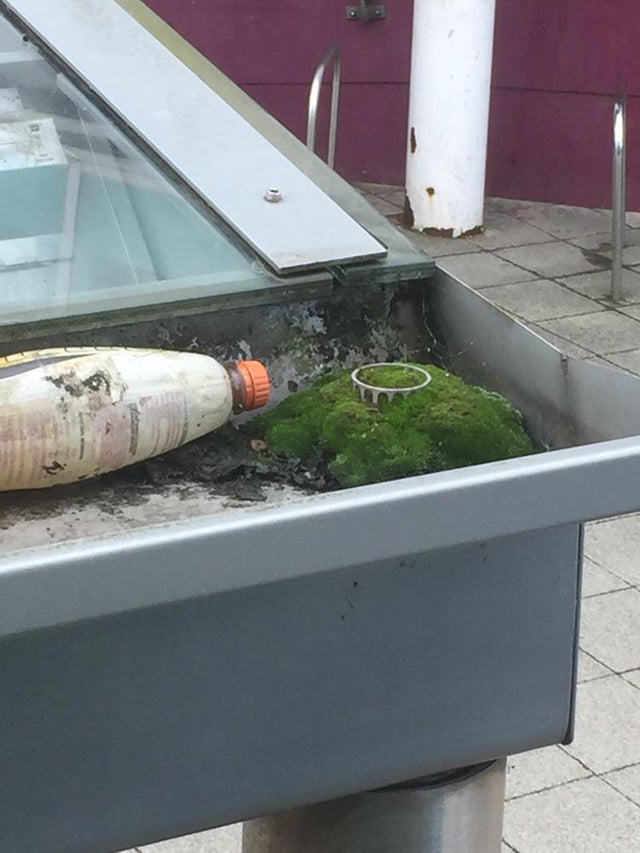 u/teksponge
11. My Venus fly trap caught a wasp!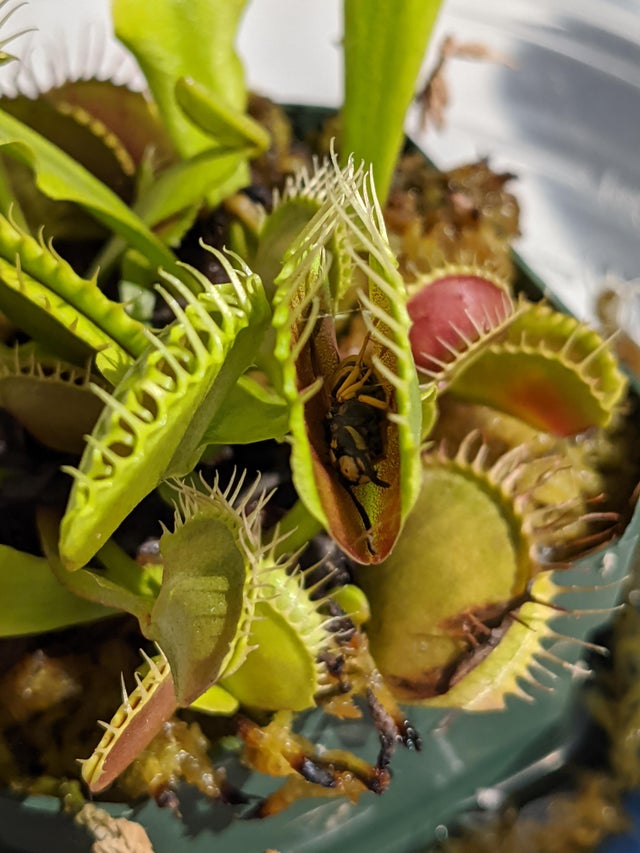 u/Britsu
12. My brother found my old dollhouse TV displaying the Twin Towers.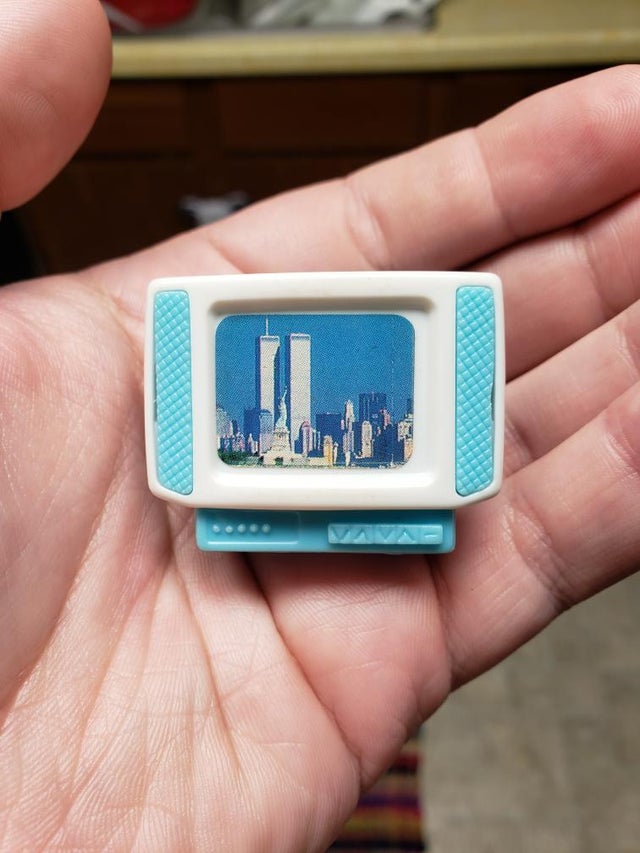 u/phoenicopterusruber
13. My flatmate placed a mirror to get sun into their room.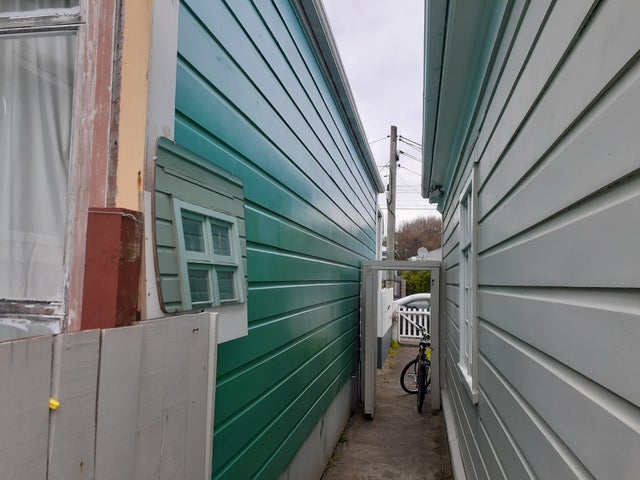 u/yarinsn
14. This rock that looks like a severed head.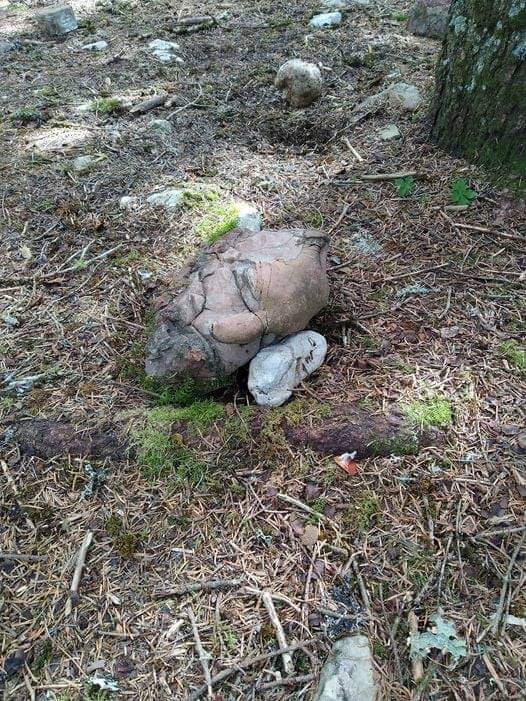 u/VVHYY
15. Saw a DeLoren today and later noticed a guy in an orange vest in the back.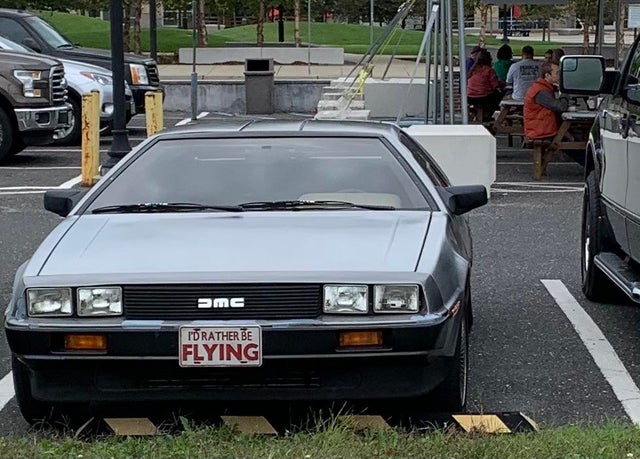 u/a-wet-broom
16. A lizard fell from the ceiling and left this dusty imprint on my wireless charger.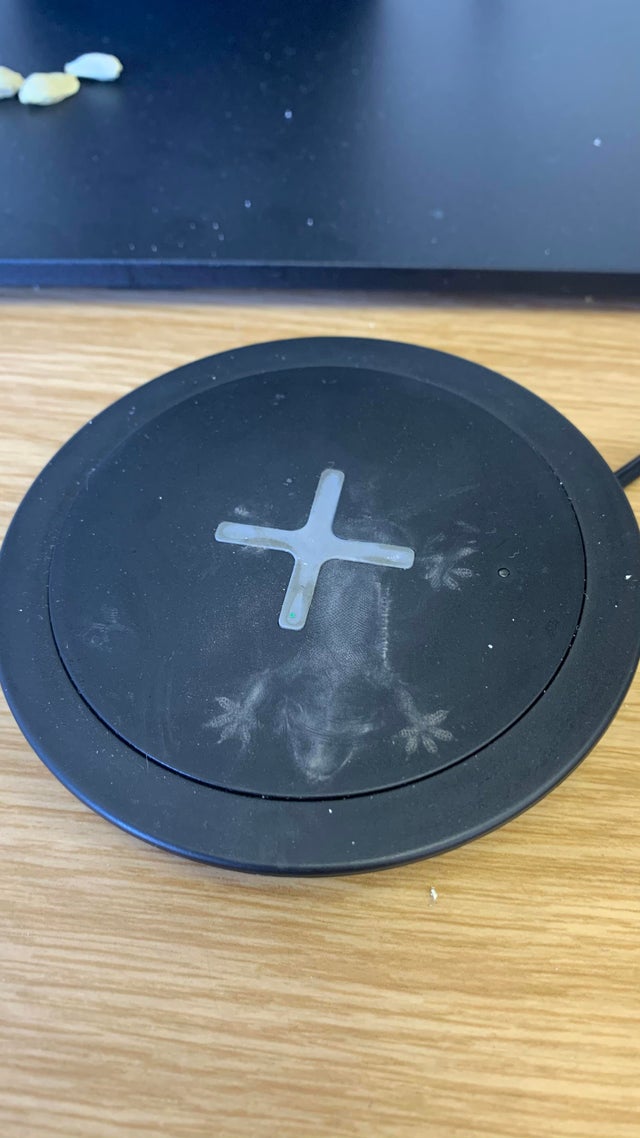 u/Njvdwesth
17. I have Hyperhidrosis, which means my hands and feet sweat a lot. This is how my hands usually look.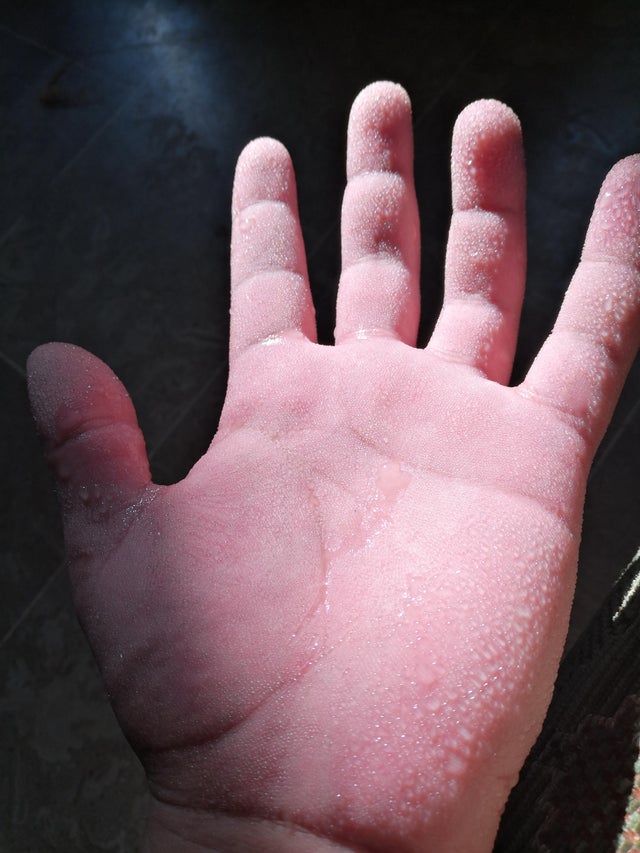 u/Najam99
18. These baby dolls carrying away corpses.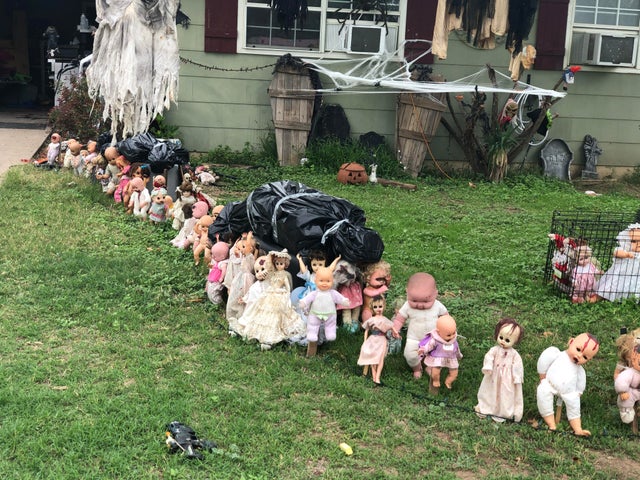 u/throoawyyy
19. This bird hit a window and then shit itself.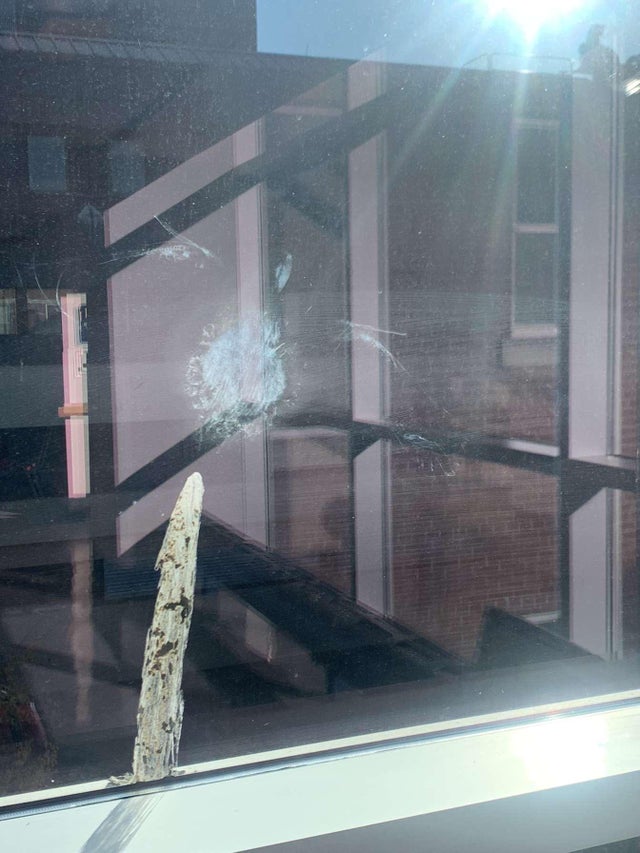 u/skyanide
20. this massive fry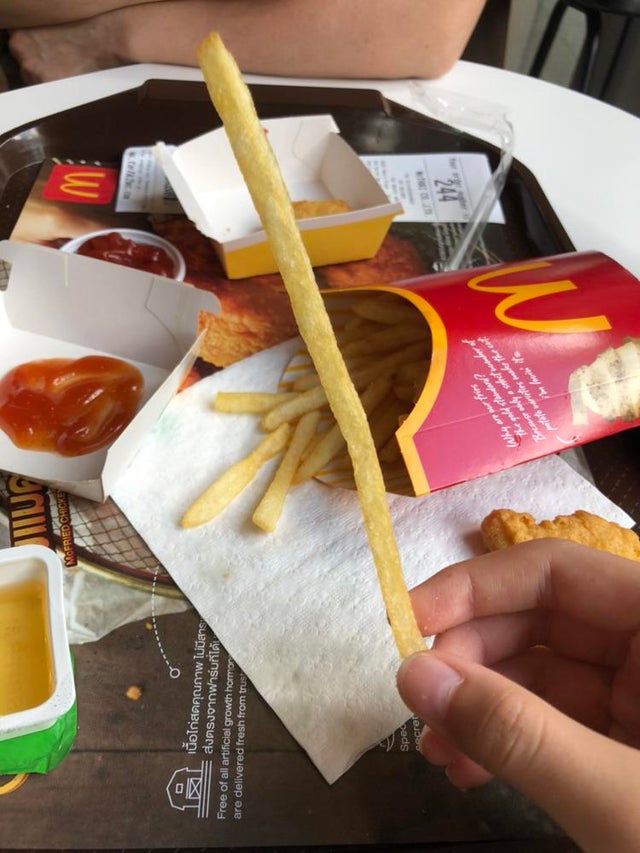 u/ttaM9395
21. This elevator has giant buttons you can push with your feet.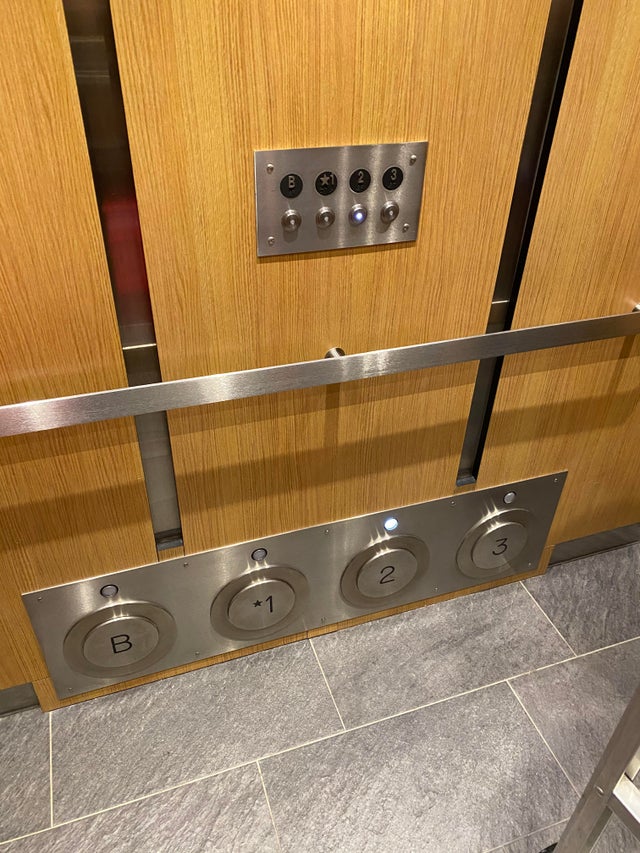 u/PlasticRuester
22. The washing machine somehow tucked everything into my robe.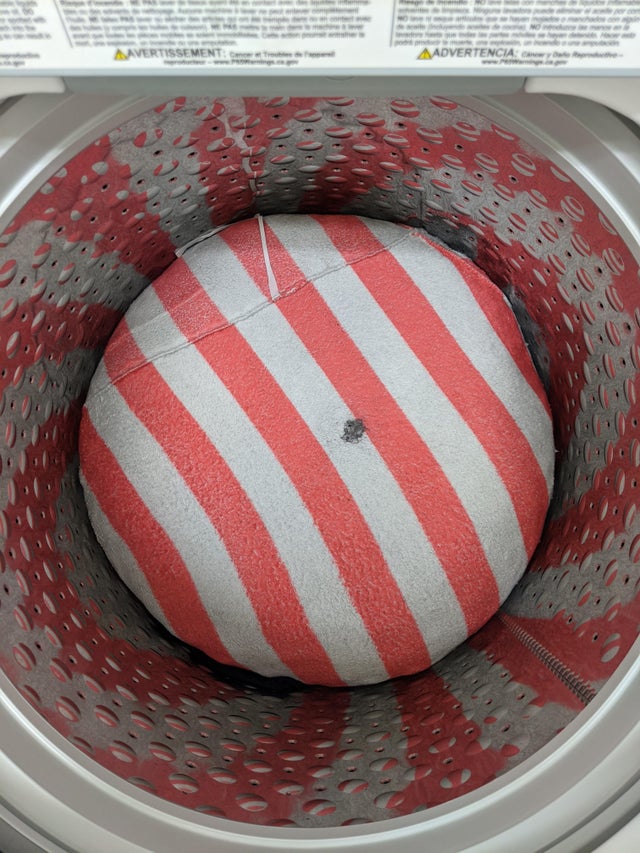 u/Apocalizz
23. This apples flesh is the same colour as it's skin.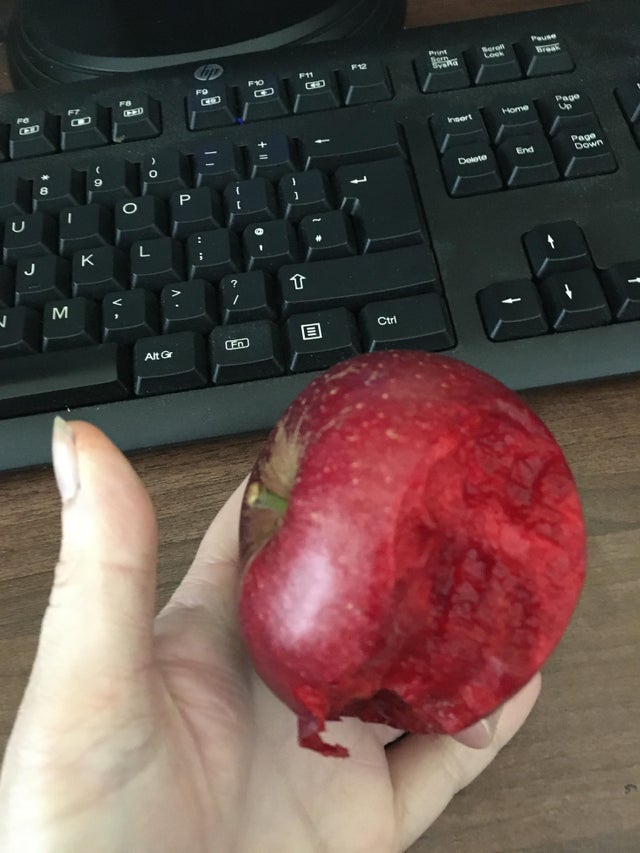 u/KirasStar
24. This random doorway to nowhere.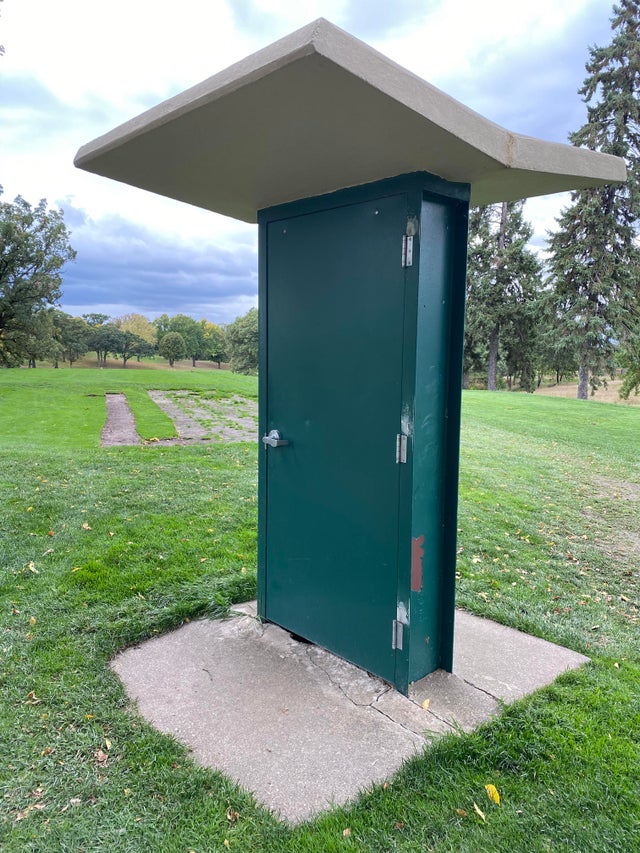 u/TheBoldNorthern
25. The thorn that's been traveling through my fingernail since July 18 completed its journey today.

u/dusty_trendhawk
26. This house has color-coded switches: gray for fans, black for the garbage disposal.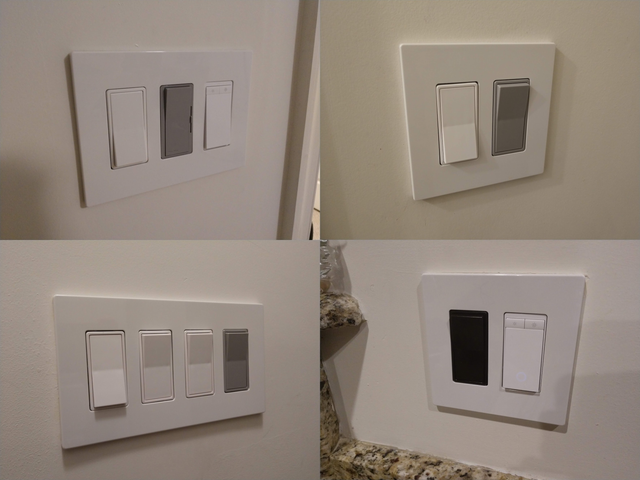 u/RegulusMagnus
27. Was cutting down a tree at a golf course and found a golf ball wedged in it.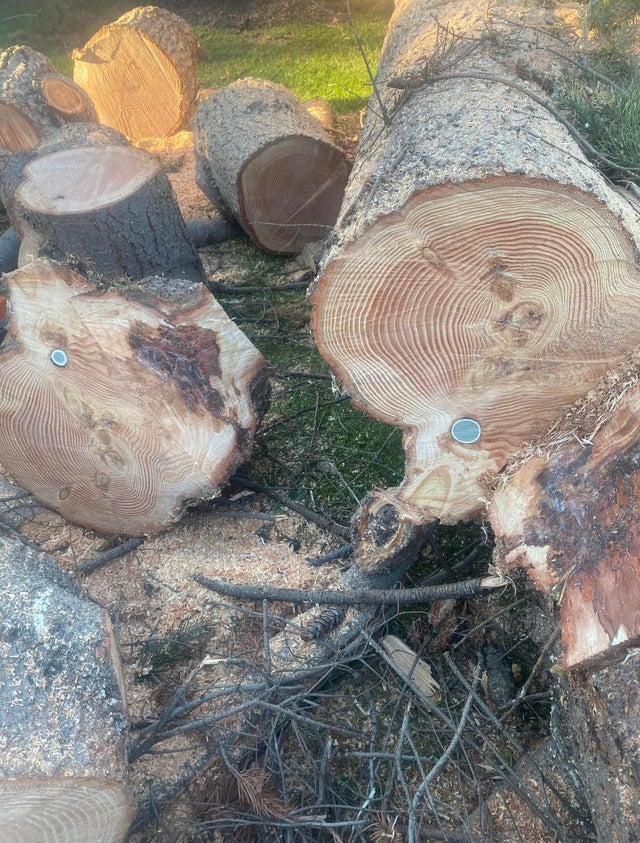 u/el_tobleronie
28. Planting 90,000ish trees take a few inches of shovel.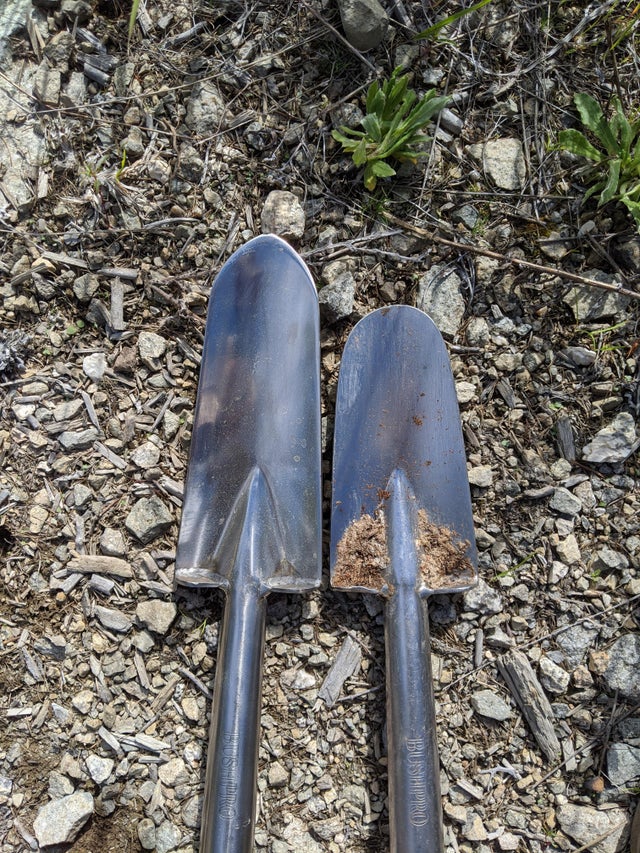 u/AgrajagDaMadBat
29. Can you imagine if a self-driving car saw this?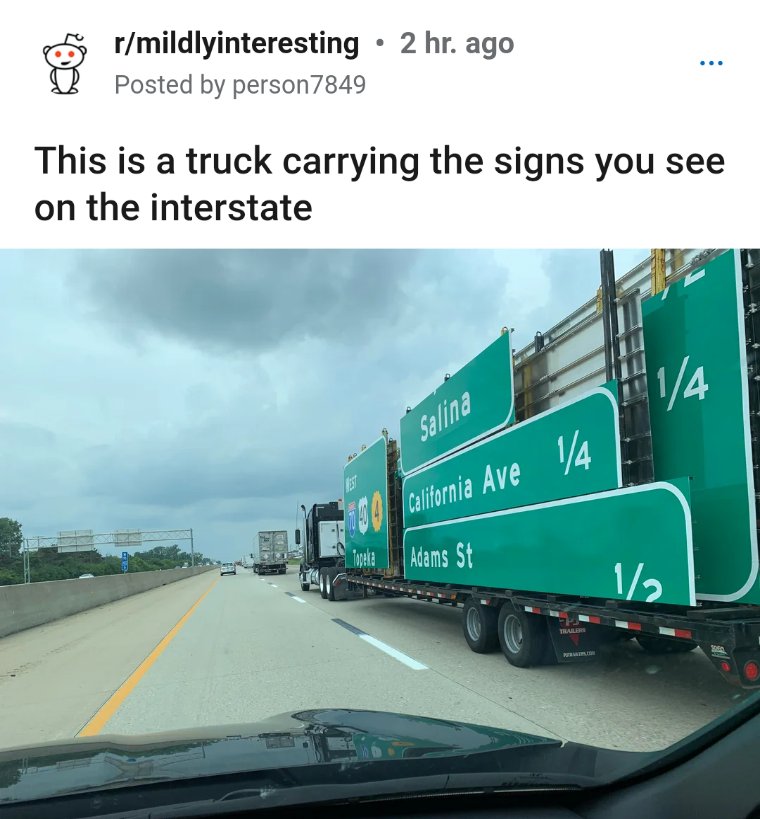 More cool pics: